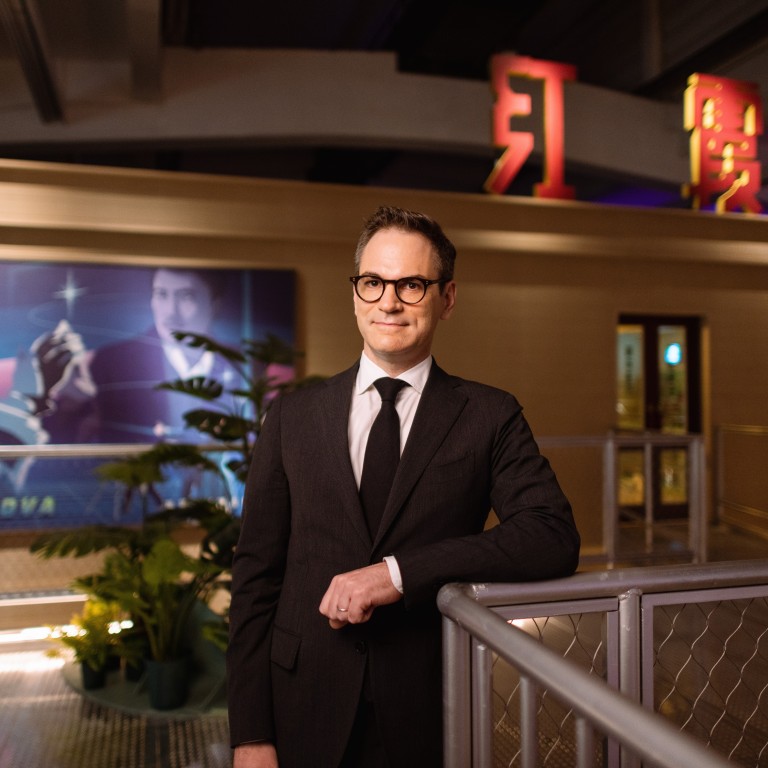 Shanghai branch opening is milestone for Chinese art museum UCCA, which introduced artists such as Zeng Fanzhi to the world
UCCA Edge marks a significant expansion for the UCCA Centre for Contemporary Art, founded by Belgian couple in Beijing and now a Chinese-owned non-profit
Director of UCCA Philip Tinari talks about its upcoming exhibitions, the importance of a Shanghai presence, and innovating amid the coronavirus pandemic
The opening this week of a Shanghai branch of the UCCA Centre for Contemporary Art (UCCA) marks the most significant expansion of the Beijing cultural institution since its founding in 2007.
The non-profit art centre already has one satellite branch. The surrealist UCCA Dune opened in the northern resort town of Beidaihe in 2018, a series of conceptual buildings seemingly sitting inside a sand dune. But Shanghai is mainland China's biggest and most international art hub, and the UCCA Edge, which occupies three floors of a new commercial building, is an eagerly awaited addition to a downtown contemporary arts cluster that comprises the Oct Contemporary Art Terminal, Museum of Contemporary Art Shanghai, Rockbund Art Museum and galleries along the Bund.
Overseeing the opening is Philadelphia-born Philip Tinari, the director of UCCA since 2011 (and, concurrently, the chief executive officer since 2017). A fluent Chinese speaker, he has been the public face of UCCA, one of few privately held art centres in China and known for its rigorous and professional curatorial team. His presence has helped the centre project a sense of continuity
after its sale to Chinese investors in 2017 by its founder and namesake
, Belgian collector Guy Ullens..
The 41-year-old says he is excited UCCA can now reach a broader audience in Shanghai. "In Beijing, you still have a very high concentration of artists, curators, critics, foreign media and intellectuals, a kind of specialist public. In Shanghai there's this broad urban culture of cultural consumption," he says.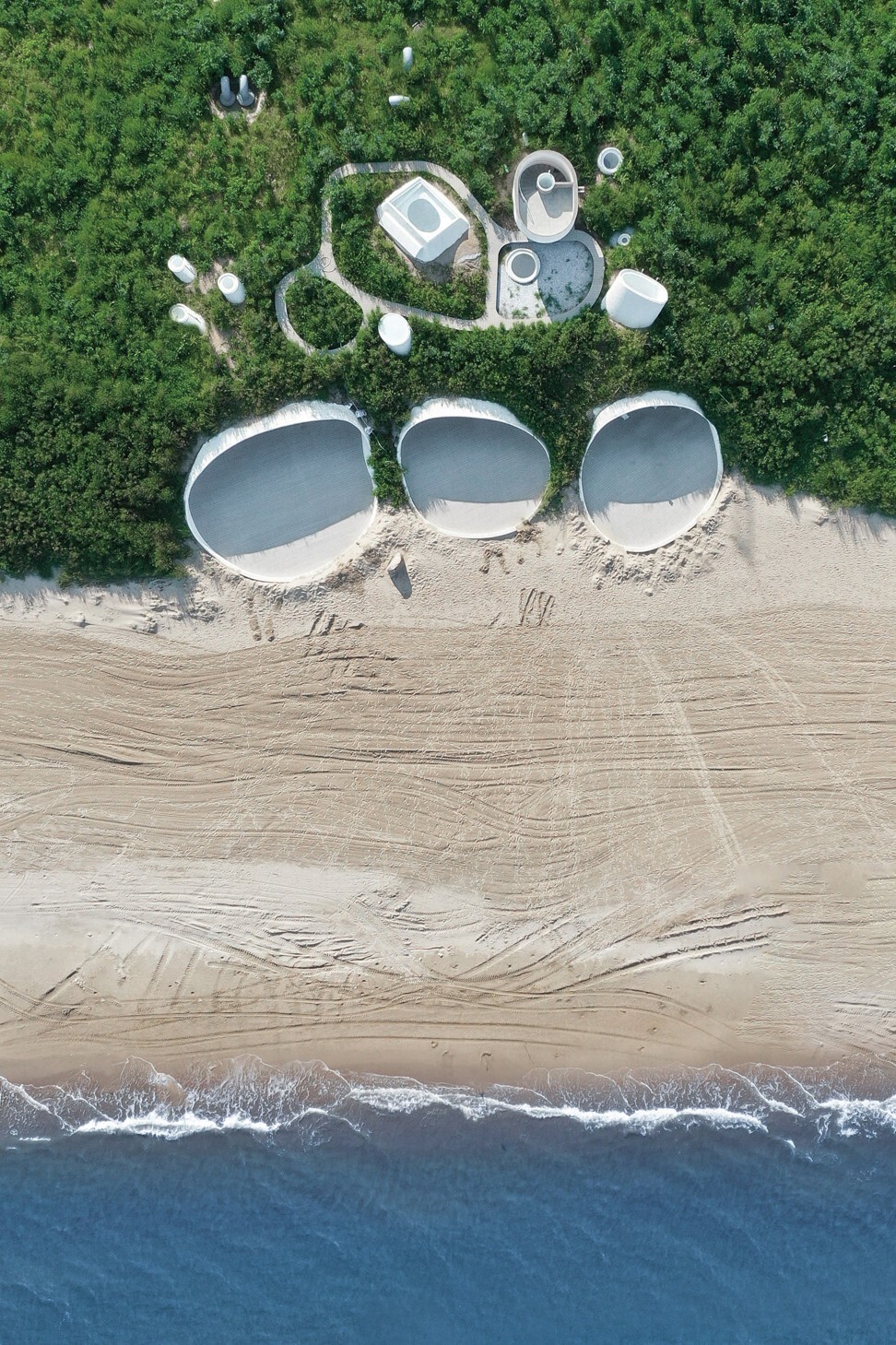 UCCA Edge's inaugural show, called "City on the Edge: Art and Shanghai at the Turn of the Millennium", will trace how the city came to be at the forefront of Chinese contemporary art, as host to major international art fairs and some of China's most well-established private museums, such as the Long Museum and Yuz Museum.
"The show explores moments [like] the 1980s or turn of the millennium. It gives a sense of what art and Shanghai felt like at [those specific moments] when Chinese contemporary art [went global]," Tinari says.
"Through the 1990s, you had Chinese artists participating in shows in Europe, the US, Hong Kong and wherever else. But it's not until 2000 with the Shanghai Biennale that larger transitions [come with] the arrival of commercial galleries and art districts. Suddenly there was a global art world inside China."
The show features the work of more than 20 Chinese and overseas artists, including Matthew Barney from the US and South African William Kentridge.
There will also be a sculptural work, Bank of Sand, Sand of Bank (2000), made by Fujian native Huang Yongping for the 2000 Shanghai Biennale.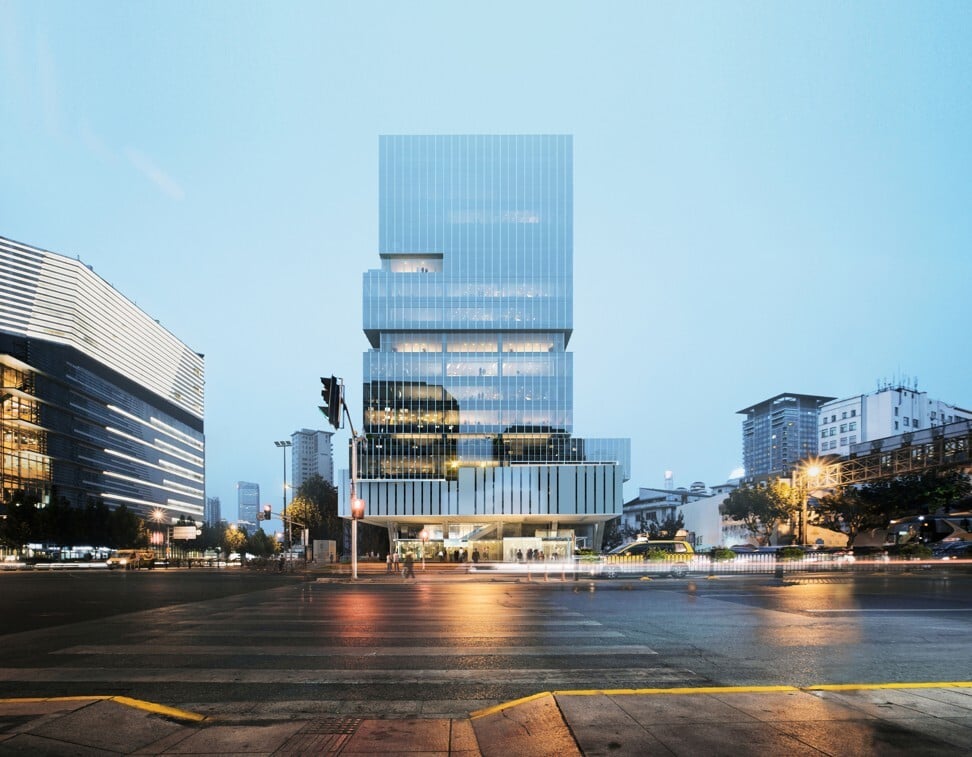 "Huang, who spent most of his life in Paris, passed away in 2019. In the form of a sandcastle, the piece is a model of the HSBC building on the Bund. The site of the Biennale, Shanghai Art Museum was formerly the clubhouse building of the Shanghai Race Club, which was built in 1934. Sandcastles imply fragility and impermanence. It is a key piece for Shanghai at that moment," Tinari says.
Incidentally, Huang's sandcastle artwork was featured on the cover of the first issue of bilingual art magazine LEAP, founded in Beijing by Tinari in 2009.
An upcoming exhibition at UCCA Edge, "Becoming Andy Warhol", running from July to October, will feature 300 works on loan from the Andy Warhol Museum in Pittsburgh.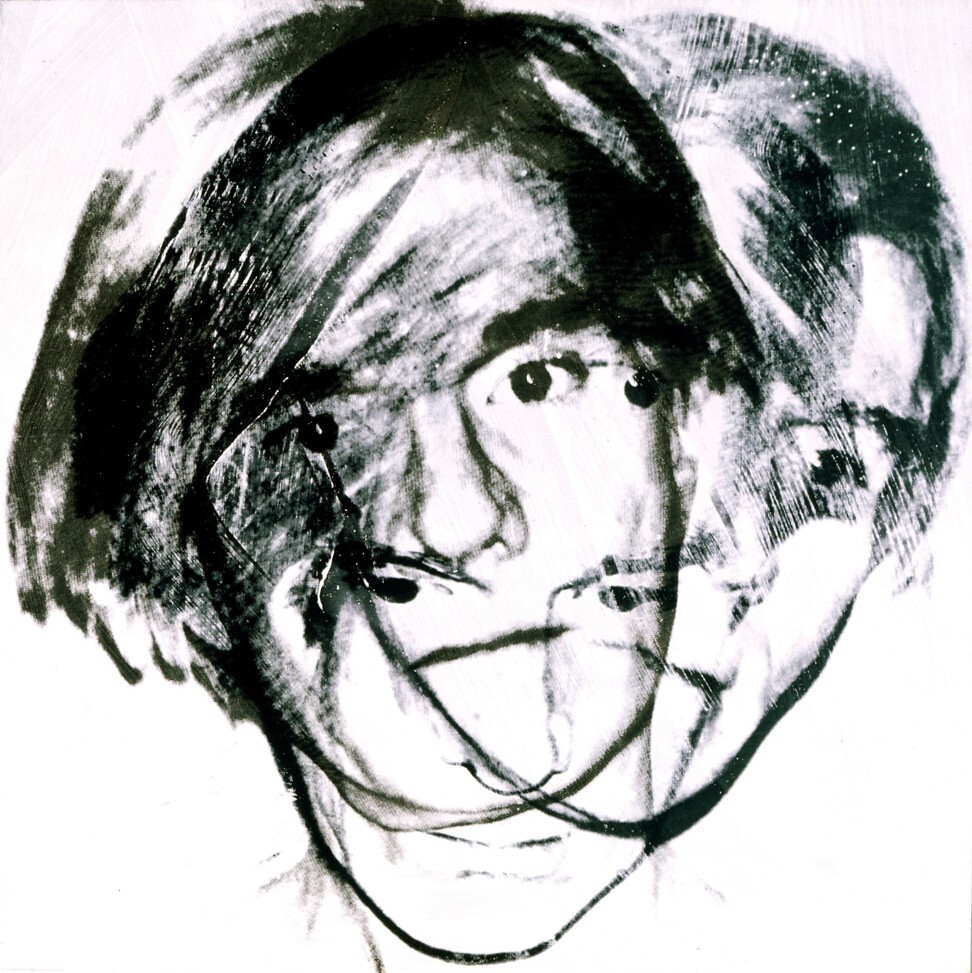 Staging shows by big-name artists has become a focus of UCCA since its sale in 2017. Its 2019 exhibition "Picasso – Birth of a Genius", featuring 103 of Pablo Picasso's works on loan from the Musée National Picasso-Paris, attracted nearly 400,000 visitors.
Tinari says all shows, whether by renowned or lesser-known artists, are equally important. "When people come to see Warhol, they will also see a solo show of a young Chinese artist about his home in Changchun," he says.
UCCA was established in 2007 as the Ullens Centre for Contemporary Art by Guy and Myriam Ullens from Belgium. Guy Ullens, a former diplomat, and his wife devoted themselves to philanthropy after he left the business world in 2000. While they are credited with making contemporary Chinese art global through UCCA,
the couple were criticised in the Chinese art world
for profiting hugely from contemporary Chinese art sales after helping to make artists international stars.
According to a 2017 article on zxart.cn, the couple began selling art they had accumulated at auctions in 2009. In 2011, Zhang Xiaogang's painting Eternal Love (1988) sold for US$10.1 million at Sotheby's. Zeng Fanzhi's The Last Supper (2001) fetched US$23 million in 2013, also at Sotheby's.
After another mega sale at Poly International in Hong Kong in 2017, a year after Ullens announced plans to sell the UCCA, Fei Dawei, the founding director of UCCA and the head of the Ullens Art Foundation from 2002 to 2008, called the sale "shameless" in a post on WeChat.
Fei noted that many artists had sold their works to Ullens at low prices and that the foundation had said it would not sell its legacy. "The worst evil in the world is to manipulate others' kindness," Fei said on WeChat.
Art critics compare Ullens unfavourably with
Swiss collector Uli Sigg,
who donated part of his unique collection of Chinese contemporary to Hong Kong's M+ museum, soon to open in the city's West Kowloon Cultural District.
Tinari said he does not talk about Ullens generally, other than to say: "We're extremely proud of the way UCCA has grown from that early moment to what it represents today".
He declined to answer questions about the promotion of art in China's current political climate, or to address accusations by
Chinese dissident artist Ai Weiwei
of self-censorship – Ai's name was dropped from a press release announcing a 2014 UCCA tribute show to Dutch-born and Beijing-based curator Hans van Dijk, who co-founded experimental gallery China Art Archive and Warehouse with Ai in 1998. Ai subsequently pulled three of his works from the show.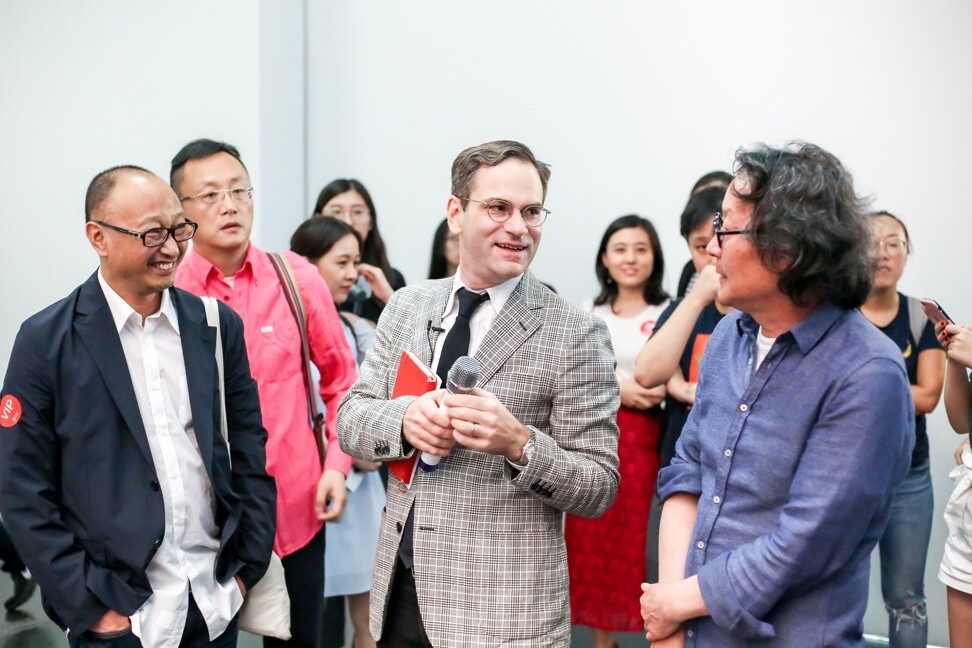 When UCCA opened in 2007, it operated as a business because the legal framework for running non-profit art foundations in China was incomplete. In 2018, UCCA registered as a Chinese non-profit, something Tinari says was a real milestone.
Its new status brought UCCA into line with other private art museums overseas that are operated by foundations.
"The [Chinese government] policy around art museums has become much more mature. When we first opened, it was unknown territory," he says.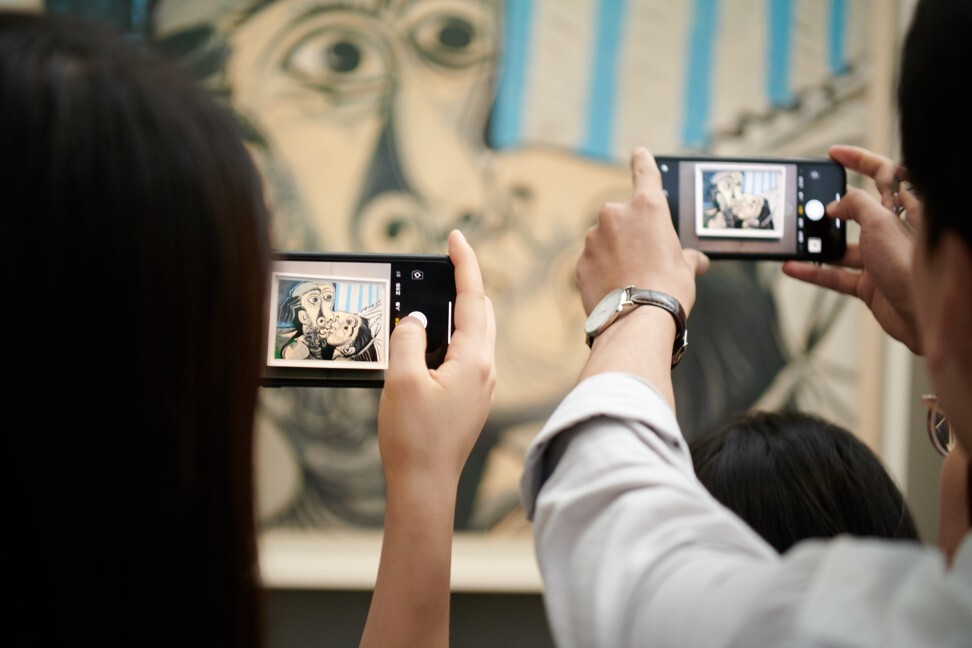 While he would not discuss its budget, Tinari says UCCA has become more financially stable by generating revenue through multiple avenues, including educational activities, retailing, ticketing and corporate sponsorship.
"Government funding has never been a major source of support for us. We've never had an endowment that produces steady operating funds every year. Two years ago, we launched the Young Associates, a very entry-level kind of patronage programme. The annual contribution is 20,000 yuan (US$3,100). We have 150 members [so far]," says Tinari.
Another major source of revenue is UCCA Lab, which took over the work of UCCA's special projects arm launched in 2012. "In the old model of exhibition sponsorship, the brands just want to have their logos at the entrance. But [nowadays], it's more often a collaboration," he says.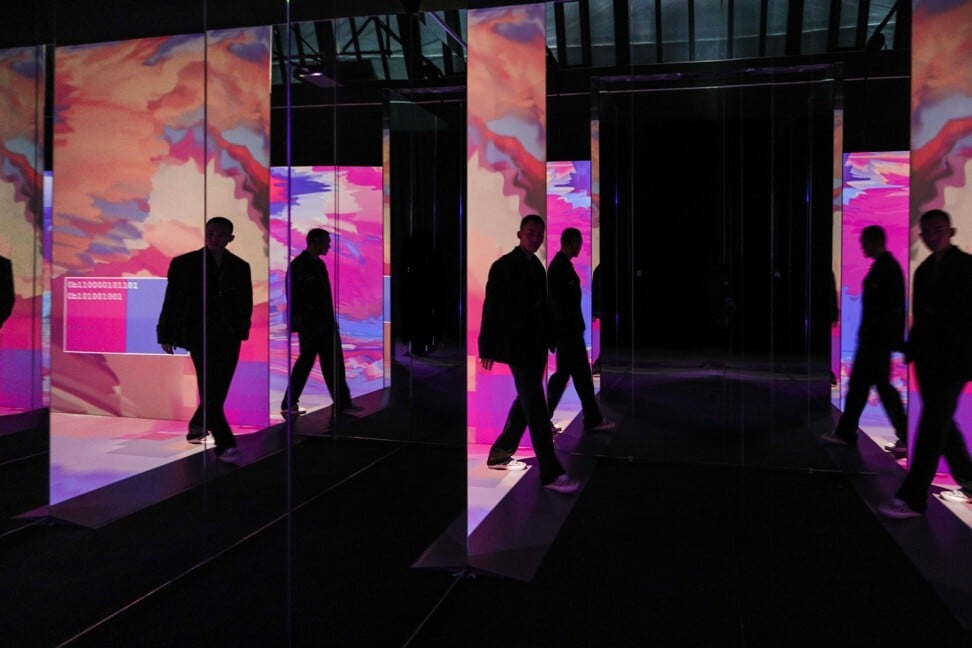 The Lab's biggest project last year was with Chinese internet company Baidu for a show called "Immaterial / Re-material: A Brief History of Computing Art". Baidu sponsored it and created the exhibition with UCCA's expertise to show off its AI technology.
Other brands to have collaborated with UCCA include Dior, Adidas and Disney.
In February 2020 at the peak of the Covid-19 pandemic in China, UCCA collaborated with short-video platform Kuaishou on an online concert featuring 39 musicians from around the world, including
Ryuichi Sakamoto
. Like art museums around the world which were forced to close and organise virtual shows, Tinari says the pandemic made UCCA embrace innovation and versatility in the face of difficulty. "We try to be at the forefront of [social media and technology]," he says.
Since its founding, UCCA has presented more than 140 exhibitions and featured many now world-famous Chinese artists, including
Zeng Fanzhi
and
Xu Bing,
and Tinari says it will soon open a library and a research centre in Beijing, since its exhibitions and interactions with artists have historical value.
Xu was the first major contemporary Chinese artist Tinari met, when Xu spent time at Duke University in the US as a visiting professor. Tinari helped Xu research an art project about tobacco after Xu's father died from lung cancer. The university was set up through an endowment by American tobacco baron James Duke. Xu's project explored the Duke family's relationship with China's tobacco industry.
"I went to pick him up in the airport and had this possibility to learn from him. I was 21 years old. To be in the presence of [such a genius] is such an inspiration," Tinari says.
He adds: "[Chinese] contemporary art tells the story of China's emergence and development. Over the past 14 years, the Chinese art world has grown and I have grown together with it."