Music
Get more with myNEWS
A personalised news feed of stories that matter to you
Learn more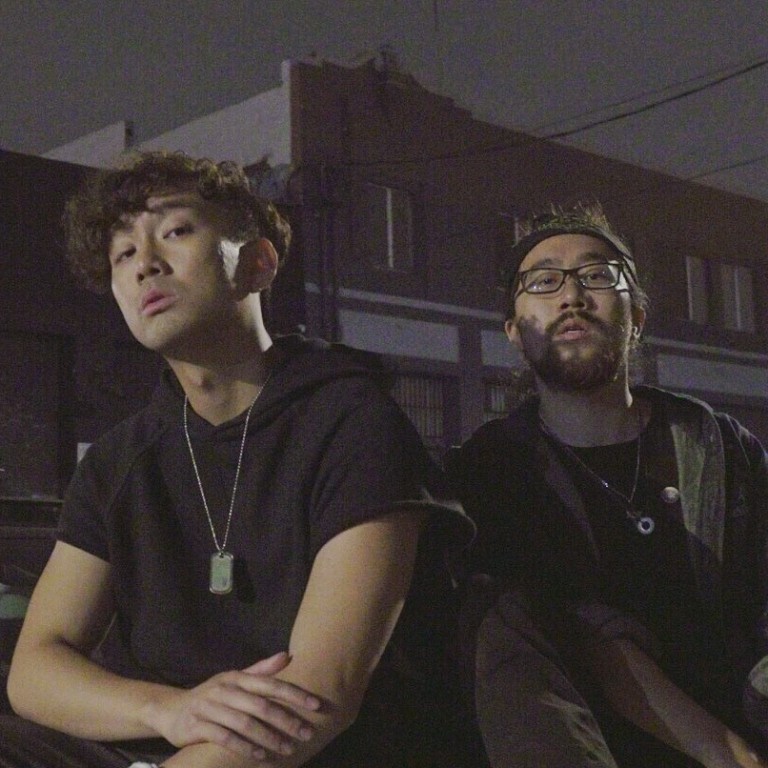 Asian hate crime: Asian-American rappers, actors and more join forces to fight back with album Face Value
The 15-track album helmed by rappers Jason Chu and Alan Z also features Ruby Ibarra, Ronny Chieng, Dante Basco, Bee Vang, Zeda Zhang and others
It tackles issues including the 'model minority' myth, the normalisation of anti-Asian racism and America's discriminatory anti-Asian legal history
A new album exploring the Asian-American experience might seem more relevant than ever in today's heightened anti-Asian climate. But for rappers Jason Chu and Alan Z, who worked on the project, it's a reminder of a struggle that's been going on for decades.
"Our pain and power are grounded in more than 170 years of oppression and solidarity," says Chu via Zoom from his base in Los Angeles, referring to the period since Asians started coming en masse to America to work. "Recent tragedies have been reminders that 'Asian America' was born from struggle and unity."
Spearheaded by the two rappers, Face Value is a 15-track collaboration of artistes of Asian descent, including Malaysian actor Ronny Chieng, Filipino-American actor Dante Basco, Filipino-American rapper Ruby Ibarra, and professional wrestler and former MMA fighter Zeda Zhang. The album was released as part of Asian-American and Pacific Islander (APA) Heritage Month, held every year in May, when the achievements of Asians and Pacific Islanders in the US are celebrated.
The first track, Asian American History, looks at the trauma and triumphs of Asian-American communities over the past 170 years, while Model Minority dismantles the harmful myth that says all Asian-Americans are successful.
"This 'model minority' image is a myth that does nothing but harm, because it sweeps our issues under the rug," says Alan Z via Zoom from Atlanta. "It paints us as a faceless monolith and causes people to gaslight us, under the false impression that we 'have it too good', which we don't."
In the track Gran Torino, Bee Vang – an American actor of Hmong descent most well known for his role in Clint Eastwood's 2008 film of the same name – speaks about the normalisation of anti-Asian racism. Other tracks cover issues from immigration to food culture and gender.
"My entire career has been built around making music from the Asian-American community," Chu says, adding the album blends hip hop and culture in the vein of US rapper Kendrick Lamar and American hip hop supergroup Run the Jewels. "I hope this music helps our communities and friends find strength through stories that have too often been silenced, but could never be erased. I hope these words bring hope and help heal this broken world."
In the past year,
violence against Asian-Americans
has skyrocketed. According to the Centre for the Study of Hate and Extremism at California State University in the US, anti-Asian hate crime reports to police rose 164 per cent in the first quarter of 2021 in 16 major cities and jurisdictions compared with last year. Some directly blame the increase on the anti-China rhetoric of former US President Donald Trump, who often referred to the coronavirus as the "China virus" or "kung flu".
It's a worrying trend that has left Asian-American communities terrified. But Chu says the history of Americans of Asian descent has always been one of violence, racism and exclusion. He cites the Chinese Exclusion Act enacted in 1882, which suspended Chinese immigration; the Patriot Act that expanded government surveillance after 9/11; and Trump's 2017 ban on immigrants from predominantly Muslim and African countries.
"These were actually put into place by law," Chu says. "Societies can legalise racism whenever they want to, and they did it with us." America's discriminatory anti-Asian legal history is explored in the track Making The Banned.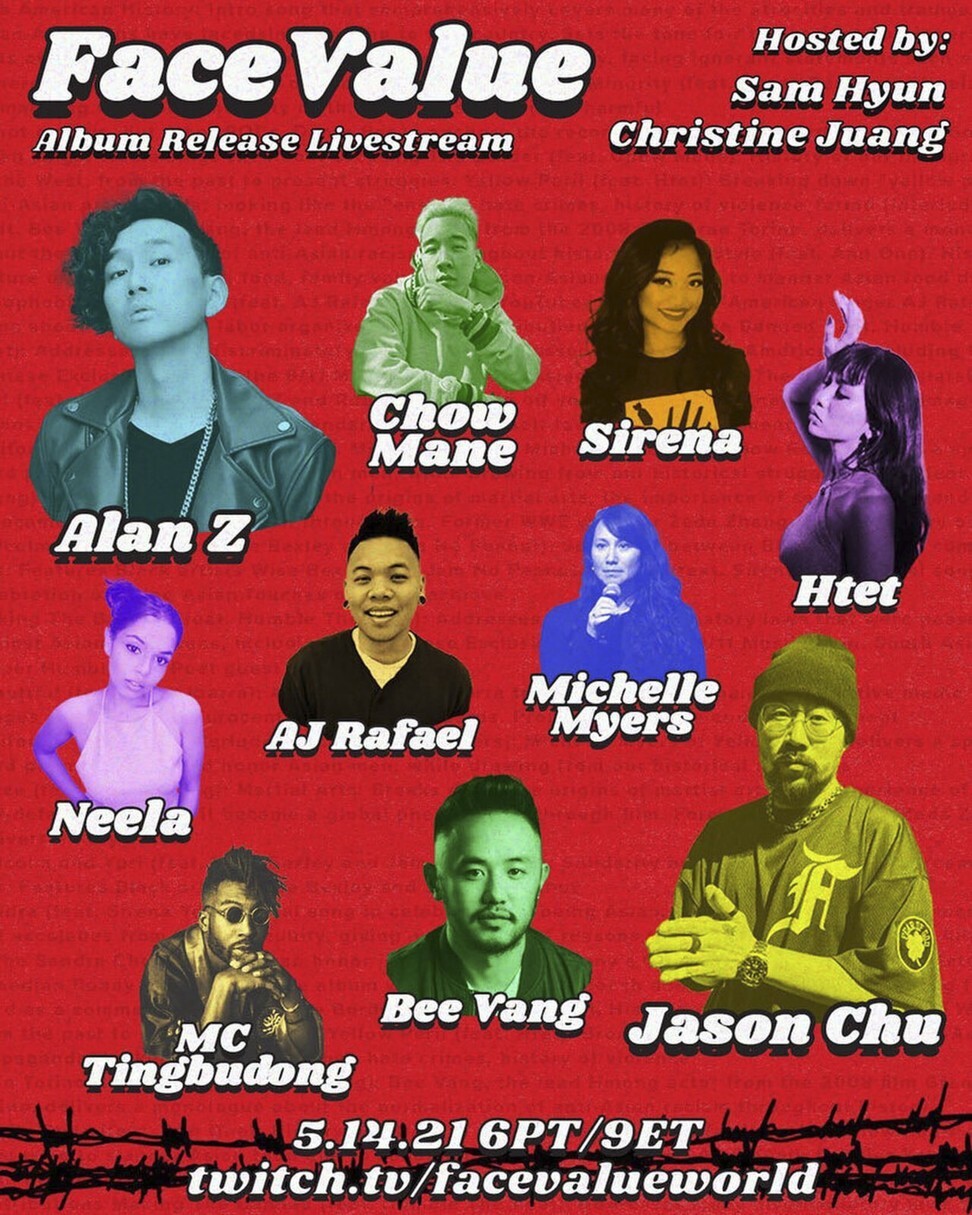 Alan Z says he was exposed to racism at a young age.
"I moved around a lot as a kid – I was born in China, then moved to London, then to Singapore," he says. He moved to the US state of Maryland aged six. "I would always have kids doing the slanted eye thing," he says. "I remember one time being chased home from school by a bunch of kids – it was traumatising. I once asked my mum, 'Can I just tell these kids I'm not Chinese?' She said no and I'm glad she said that because it made me stronger."
What worried him most, however, was how normalised racism was, even within school settings. "If teachers saw racial attacks they would either leave or shrug it off … that's when I knew that I wasn't protected.
"From first grade I've been aggressive but I got into hip hop because I wanted to channel that rage. But then kids were looking at me like, you can't be a rapper, that's for black people. You should play the violin.
"It's super racist, and that's not OK, so it made me want to pour my resources and energy into my own community to see how we, as a collective, can rise up, because it can't just be me fighting alone – I mean if I'm going through this, I know there's way more people of Asian descent going through the same thing."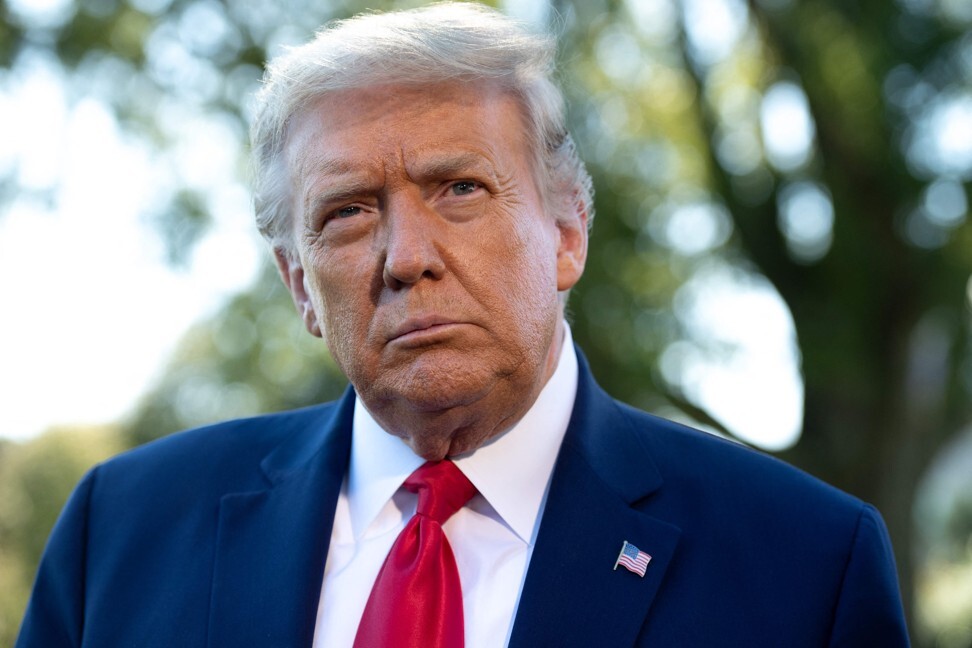 He says rapper Eminem was his idol growing up. "He broke down racial barriers, fought for his freedom of speech … but I would have loved to have seen an Asian-American representation like that."
Chu says another issue is the black and white binary of race, particularly in America, which makes it difficult for Asian-Americans to find a voice.
"In North America especially, race is usually coded as black and white. Asian-Americans – as well as Latinos and Native Americans – don't have a voice because we're not white, so we can't talk, we can't make amends – we can't say, 'Oh, we were slaveholders and that was wrong.'
"We learn from black mentors, black artists, black voices, but we're not black. When people want to have a conversation about race, they don't look at Asians as experts, even though our communities have had 170 years of exploited labour in America, whether it's the Chinese migrant railroad workers or the Japanese and Filipino farm labourers. We're not seen as experts in that way, so we're excluded on both sides."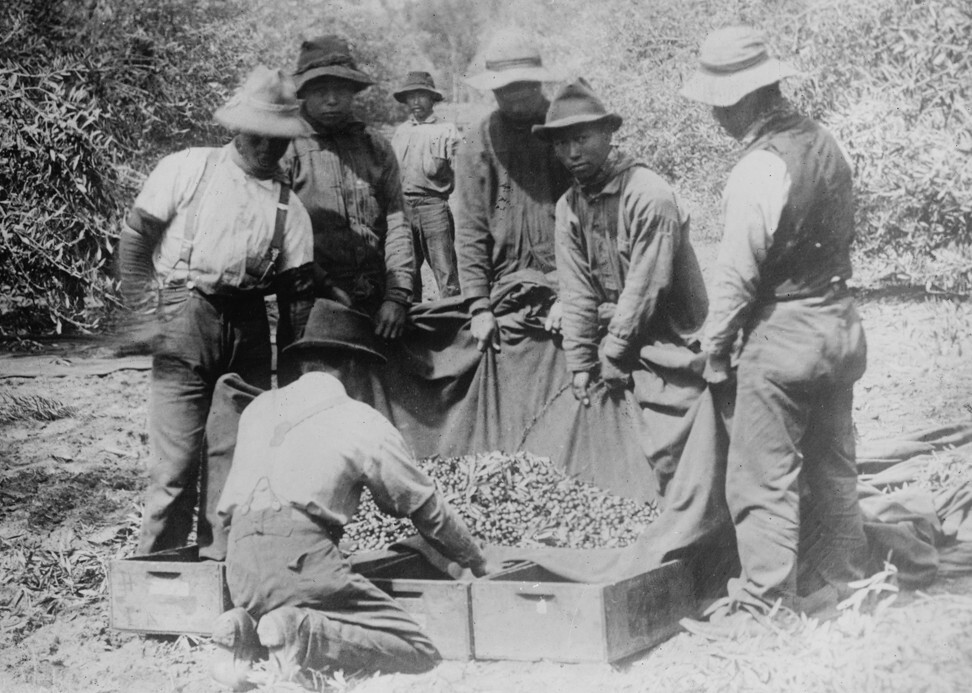 He says there are more undocumented Asian-Americans in California than any other racial group. "Immigration reform, community services, housing – these aren't seen as Asian-American issues, even though in New York there are more Chinese-Americans living below the poverty line than any other racial or ethnic groupings.
"But because of this model minority myth and stereotypes nationwide, including in government, there's not the allocation of resources, there's not the popular claim for legislation to protect these at-risk communities or at-risk populations."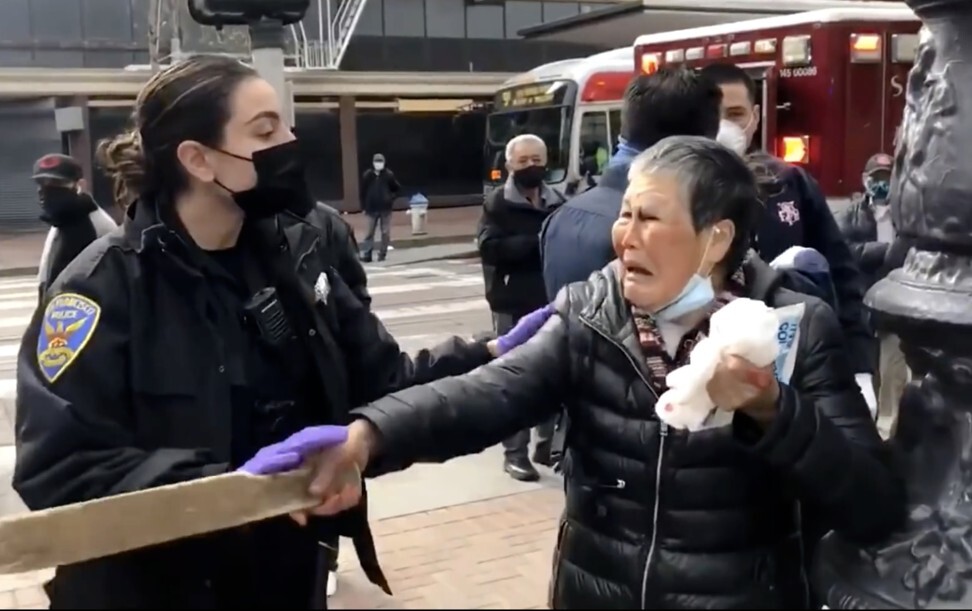 Chu is also communications director at non-profit Hate Is A Virus, a community dedicated to dismantling racism and other forms of hate.
"We're seeing more energy these days," says Chu of the organisation. "Years ago the big conversation was representation and how we wanted to see more musicians, actors and directors that look like us. Now the conversation has expanded to 'How do we provide for ourselves when the government and the mainstream media isn't paying attention?'
"I feel like change is never guaranteed but always hoped for – and always something we can work towards. I don't know if we're going to change the world, but we can change the world around us."
Face Value is available on major streaming services
This article appeared in the South China Morning Post print edition as: Asian-American artistesjoin forces to fight hate