Art
Get more with myNEWS
A personalised news feed of stories that matter to you
Learn more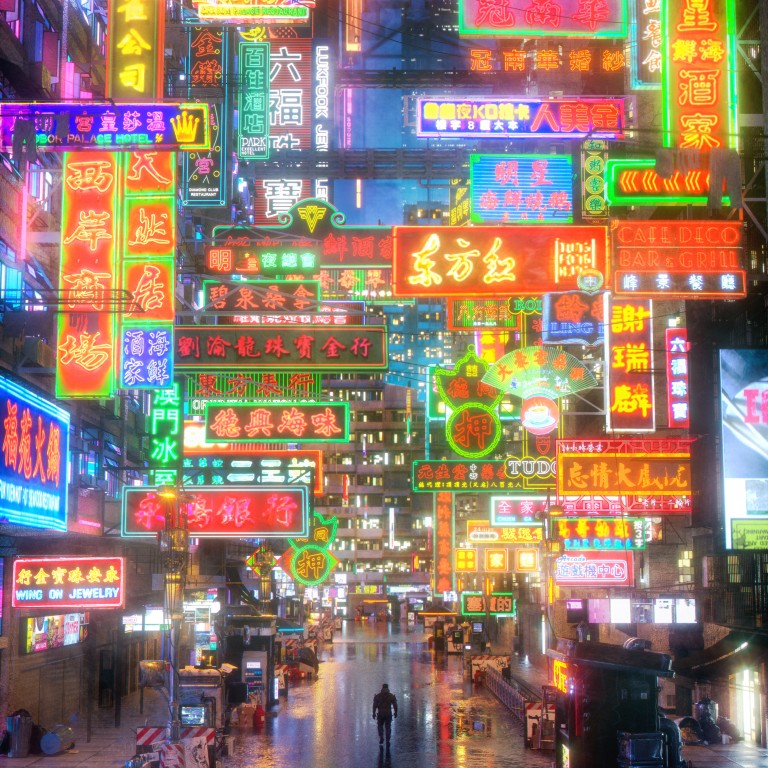 Covid-19 isolation the catalyst for Hong Kong digital artist's cyberpunk ode to city's neon signs and streetscapes, featured in new exhibition
3D artist Desmond Lo's vivid, otherworldly images in exhibition 'Lost and Found' are inspired by Hong Kong's cityscape, with a focus on neon and skyscrapers
The pieces were fuelled by the 'suffocating' reality of the coronavirus pandemic, Lo says. A Hong Kong neon artist's works also feature
The coronavirus pandemic affected people in different ways. For artist Desmond Lo, he felt like he was trapped in a time warp.
"For a couple of years, time was a blur, you know, like where did my life go?" says Lo. "I was in a bubble, constantly struggling to stay on top of things," he says.
"As an artist, that's stifling and suffocating." But it didn't stop him from creating.
His pandemic-induced solitude became the catalyst for his latest works, on view in the show "Lost and Found", an exhibition at Kowloon's Shout Contemporary gallery on until November 13, which also features works by Hong Kong neon artist Jive Lau.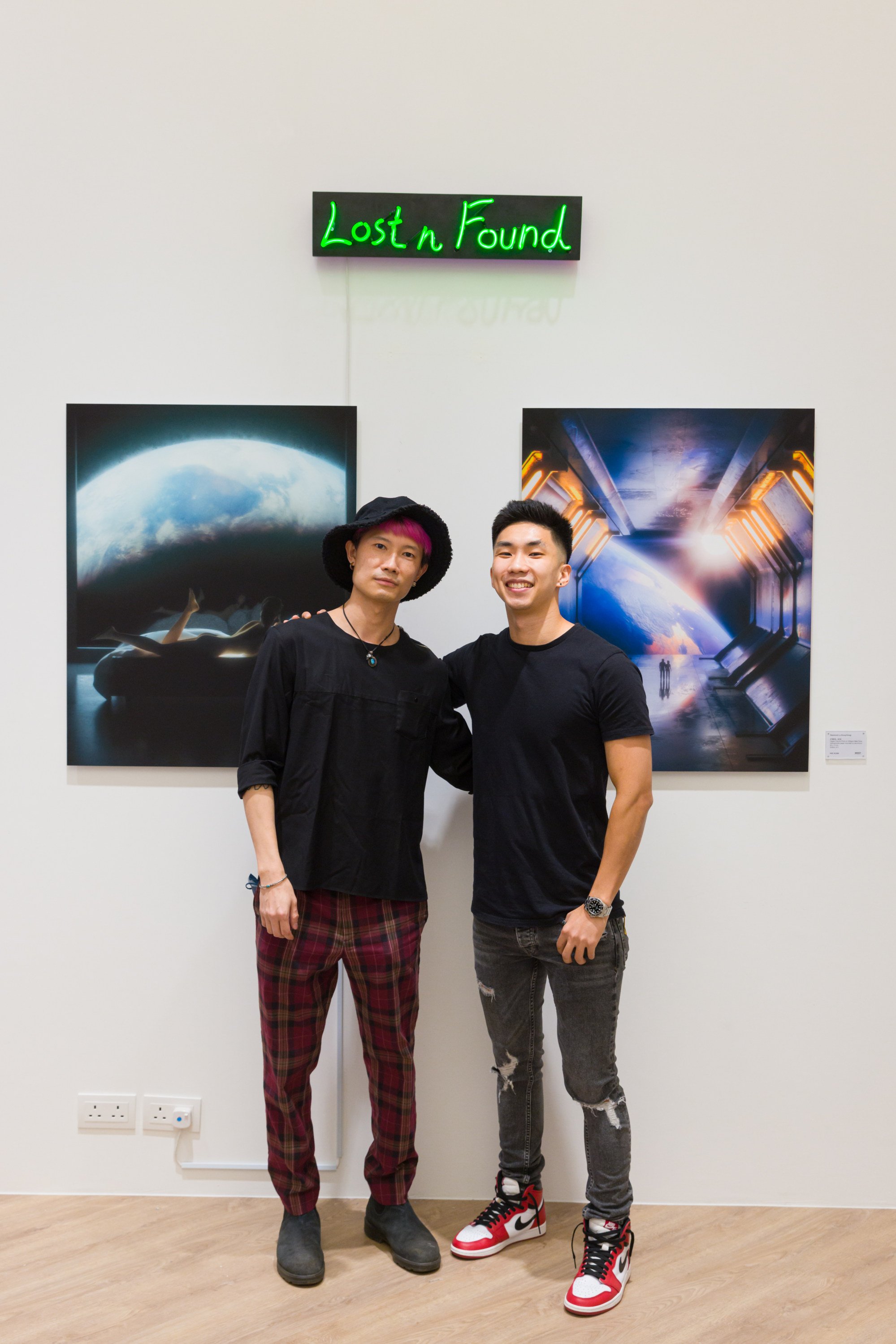 "'Lost and Found' taps into the positives and negatives of the past couple of years," he says. "We lost a lot of things – freedoms and privileges – but at the same time we found love and support from family and an appreciation for the smaller things in life."
Curator and Shout Contemporary director Szewan Leung says city dwellers worldwide shared similar experiences during the pandemic.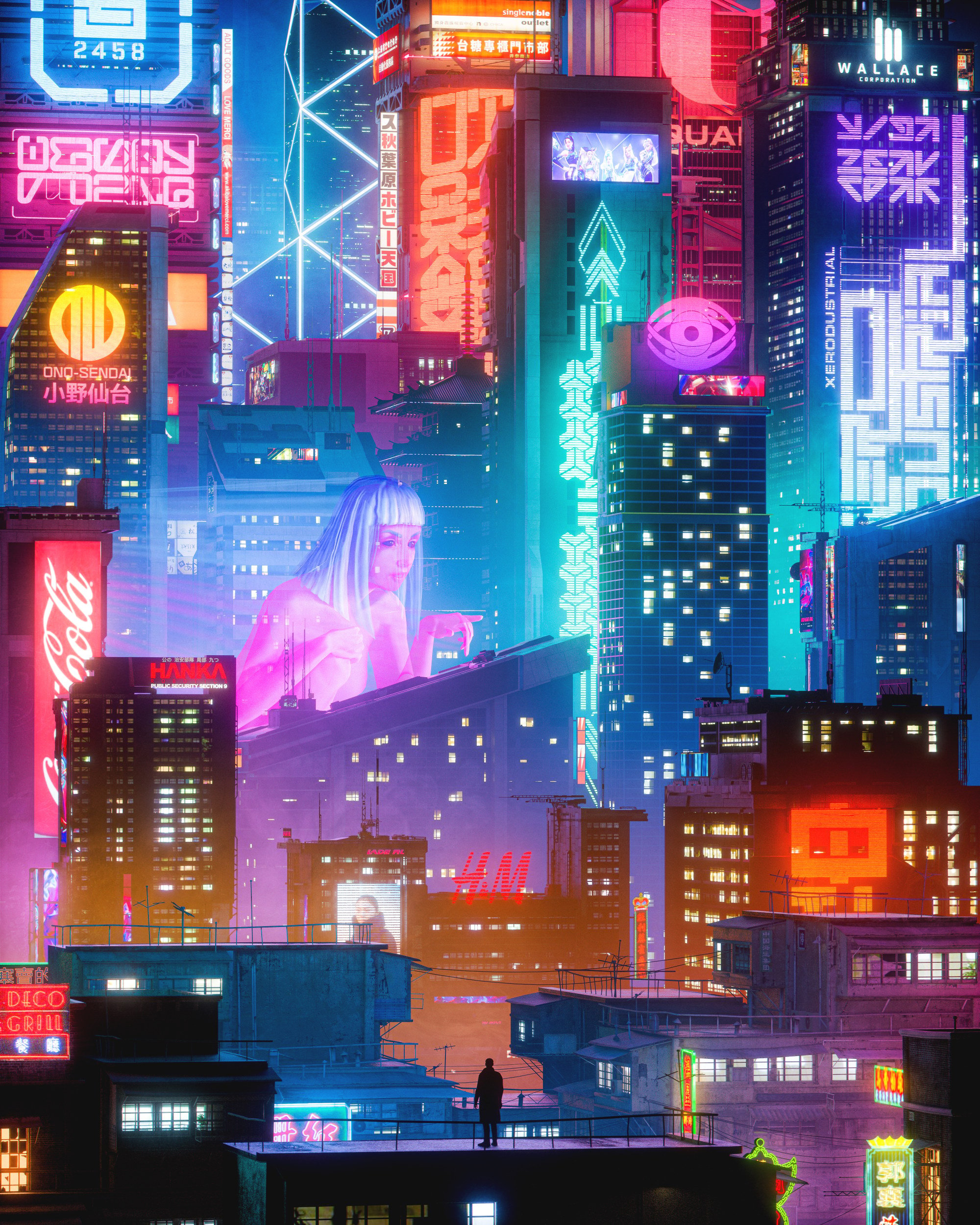 "Streets once packed with daily commuters, consumers, tourists and traffic became empty and quiet," Leung says. "This unprecedented collective experience shifted people's relationship with their city."
Using digital graphics, Lo has created a body of work with a strong cyberpunk feel, many built on images he took of Hong Kong's iconic visual elements, including its neon street signs.
This is best seen in Compression 2.0, which depicts an empty, neon-saturated street at night, while works such as Space Dementia reflects the artist's yearning to escape.
In SSP ICC – a homage to Fritz Lang's 1927 sci-fi drama Metropolis that takes brutalism to the extreme – Lo imagines a skyscraper in one of the city's older districts such as Sham Shui Po.
"Instead of a shiny new skyscraper I imagined residential buildings and public housing estates stacked on top of one another," says the 3D artist.
"It also ties into an idea from a few years ago when there was such a big deal made about people having illegal structures like balconies, on their homes," he says. "Officials cracked down and it almost became like a culture of its own, like a very unique aesthetic to Hong Kong.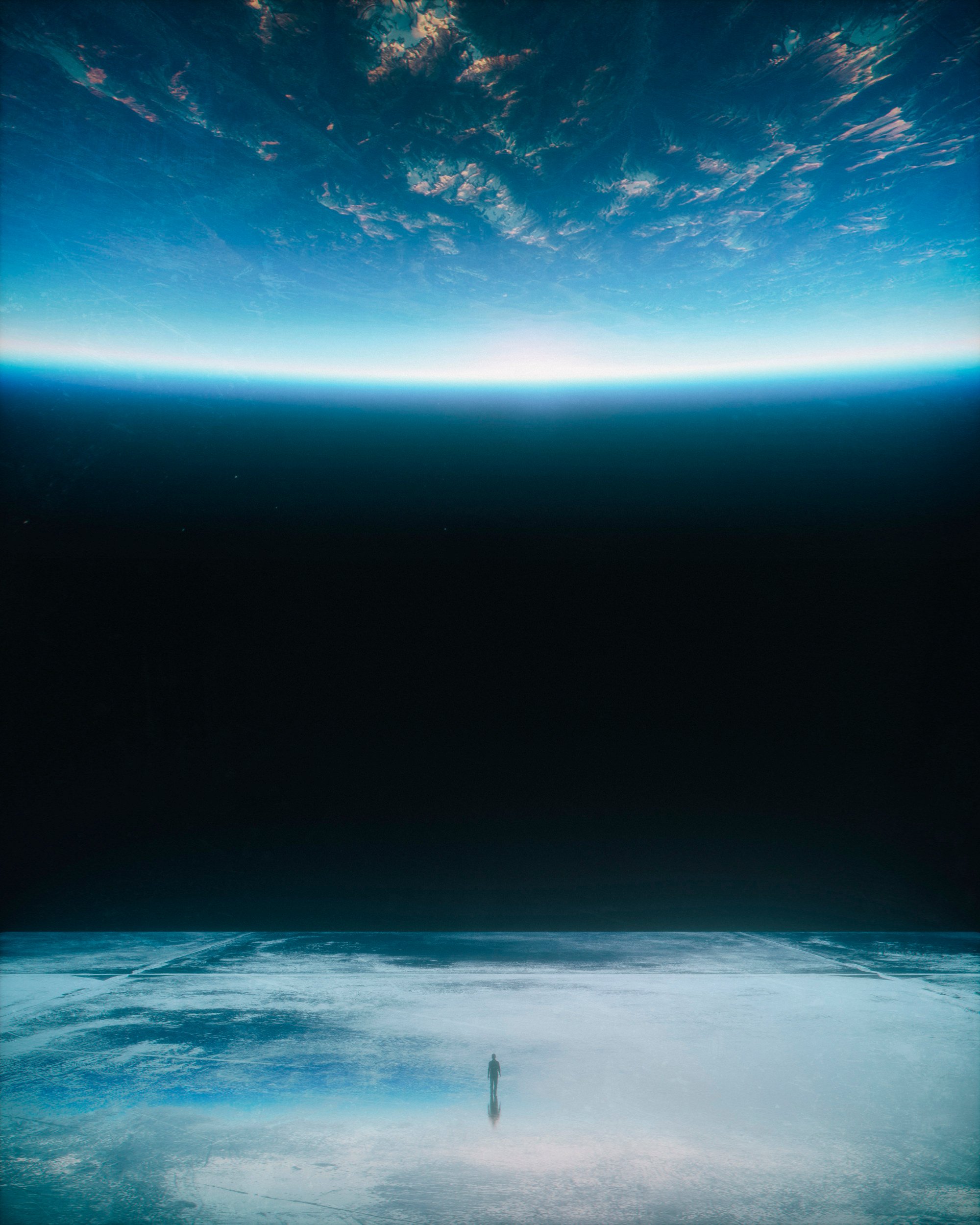 "It also plays on the idea that these structures, these castles in the clouds, are getting taller and you have no idea how high they will go," he says.
"We're constantly developing and building these megastructures without really thinking about it … we're doing a lot of things just for the sake of it."
Complementing Lo's works are neon creations by Lau, some of his pieces also shaped by the pandemic. Cell at Work depicts the artist's personal experience of how the body reacts and adapts to new conditions such as a Covid-19 vaccine.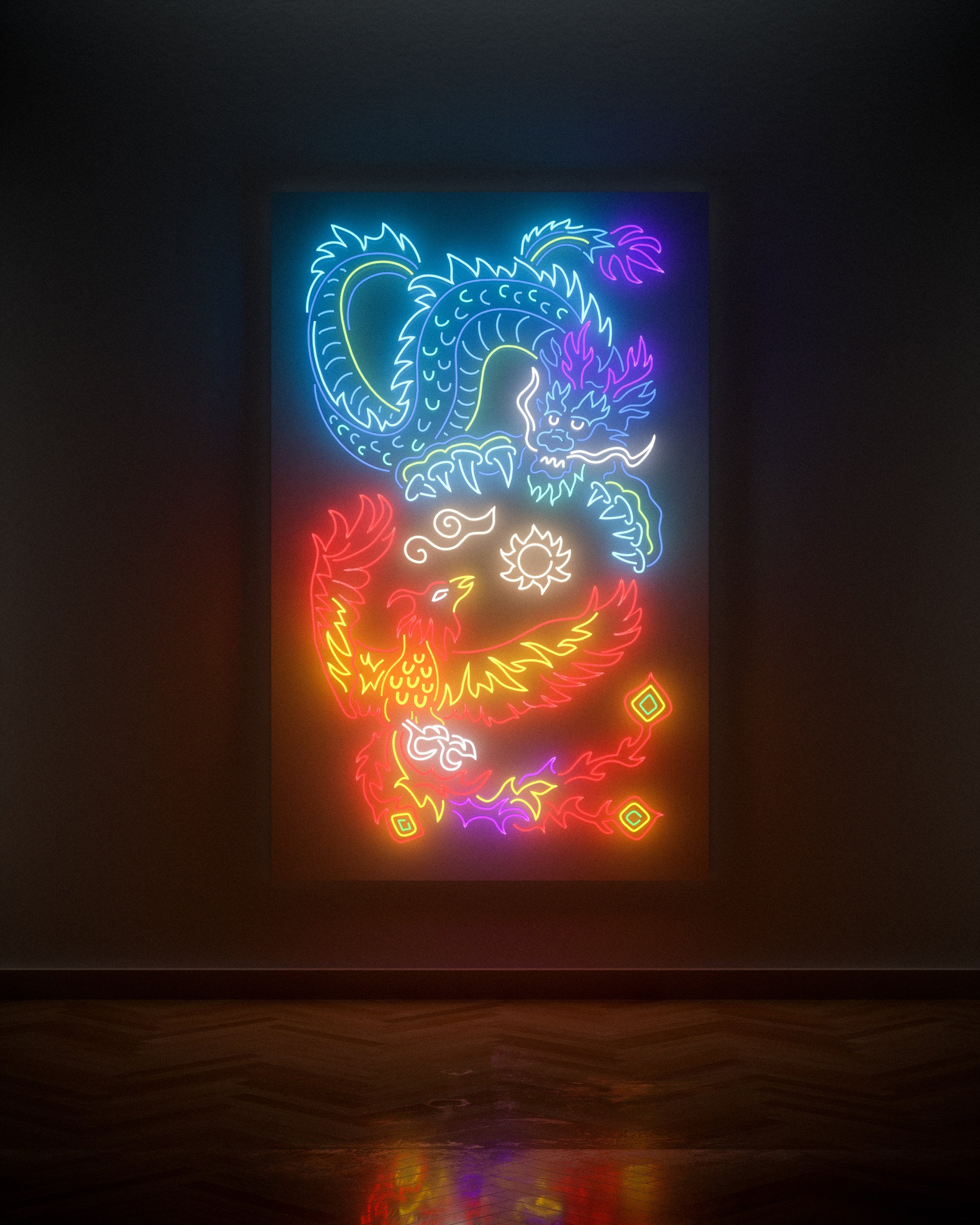 In
Dragon and Phoenix
, Lau –
the founder of neon studio Kowloneon
– reinterprets the wood carving decorations typically found in Cantonese restaurants. These are disappearing but Lau's neon breathes new life into the motif.
"The phoenix and dragon is a symbol of happiness and luck and a really iconic symbol in Hong Kong," says Lau.
Lau also wanted to make a statement about the
city's disappearing neon signs
, which have become victims of modernisation, a large number replaced by safer and more energy-efficient LED lights.
"Lost and Found", exhibition by Desmond Lo featuring neon artist Jive Lau. Shout Contemporary, 2046 2/F Metal, Elements, 1 Austin Road West, Kowloon. Ends November 13.