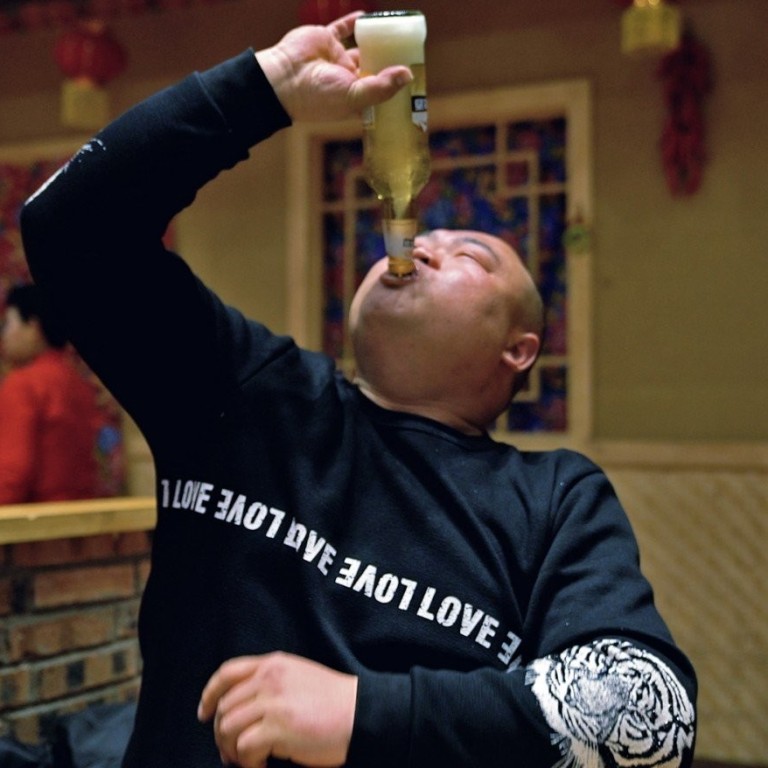 Behind Hebei Pangzai: the Chinese stunt drinker turned Twitter star is an introvert, family man and aspiring chef
Liu Shichao, known as Hebei Pangzai, won over Twitter with videos of himself chugging six beers in under a minute and smashing bricks with his bare hands.
How did a man from rural China break through the Great Firewall to become a global internet sensation?
A few months ago, I noticed that a portly Chinese man in shades kept popping up on my Twitter feed.
Everyone seemed to be sharing his videos, where he chugs beer and other liquor in minutes with macho bravado. In the first video I saw, he was downing an unholy mix of beer, Pepsi, a high-alcohol spirit called baijiu and a raw egg in less than a minute.
He goes by the name Hebei Pangzai, which roughly translates to "Hebei fat guy". Despite joining Twitter only in August 2019, he has more than 100,000 followers. His tweets have a cute, wholesome quality to them.
Fans endearingly call him "The King".
His real name is Liu Shichao. He is 33 years old and lives with his wife and son in Xingtai, a small city in northern China with the ignominious distinction of having some of the worst air quality in the country.
I ask if we can interview him at his home in rural Hebei, and we make arrangements to meet at a train station near his house.
The journey to Liu's village is long. It's a seven-hour train ride from Hong Kong to Shijiazhuang, Hebei's capital.
We then transfer to another train, which takes us to a small town called Gaoyi. It's dark when we arrive, but there he is waiting for us.
Liu takes us out for dinner. He wants to go through the plan for our shoot the next day because he's never been interviewed on camera before (all his past interviews were over the phone).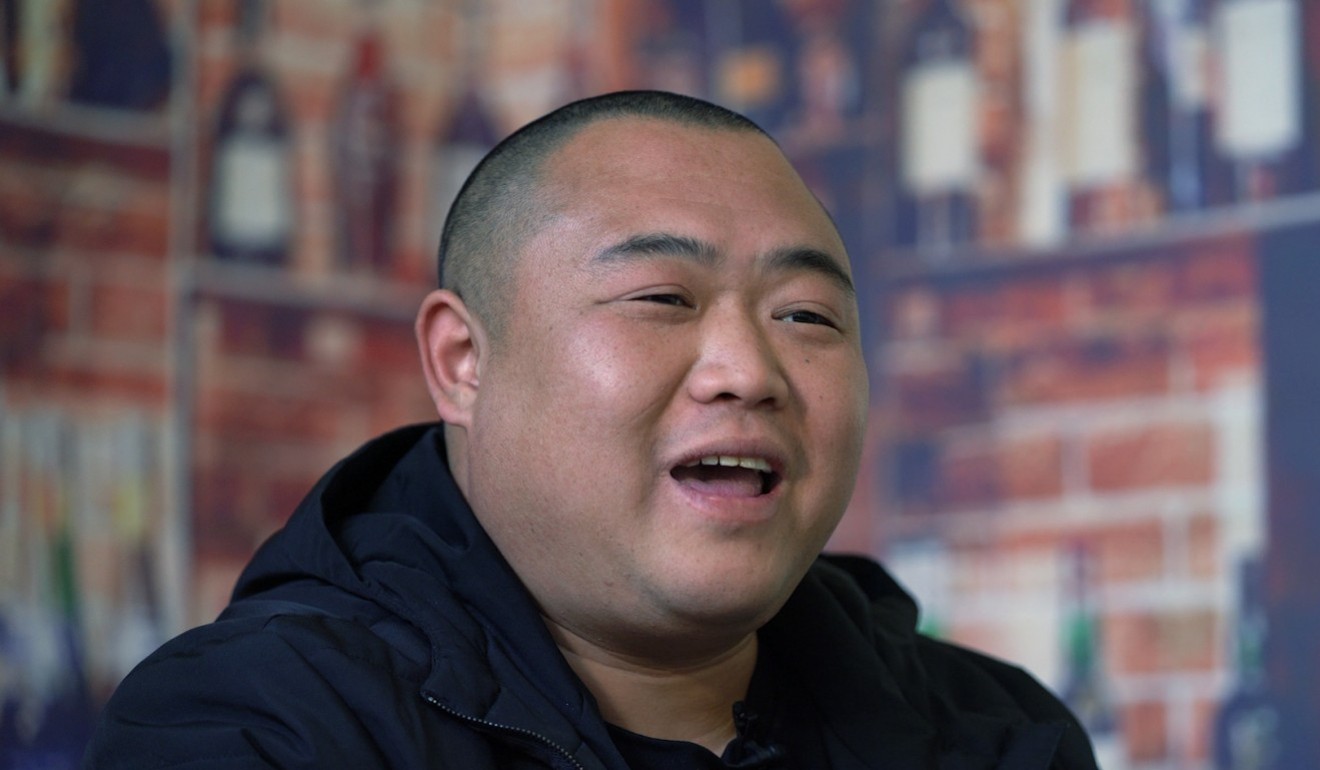 "I'm actually very introverted," he tells us, "so I'm feeling nervous."
Over dinner, he shows us the drinking trick that catapulted him to social media stardom: the tornado spin. Liu says he "invented" the trick in 2017.
"I was having dinner with my friends, and we were making a bet on who could chug a bottle of beer the fastest. I noticed a little tornado inside my friend's bottle as he was finishing his beer and thought that was pretty cool. I went home and tried to recreate it."
After practicing a couple of times, the tornado spin was born.
If there is one phrase to describe Liu, it might be jack of all trades.
Before he became an internet sensation, he ran a restaurant called Pangzai's Hot Pot, which closed down after a year. (His current internet moniker comes from the restaurant's name.)
He then tried his hand at selling donkey meat, a popular protein in the frigid northeast. That didn't work out either.
His brother, Liu Xiaoniu, says life in rural China offered little in the way of entertainment.
"There wasn't much to do for fun growing up in the countryside," he recalls, "so we'd challenge each other to smash bricks and flip tires."
Xiaoniu looks over at his older brother. "Since we were kids, he's always been stronger than others," he says. "He may look fat, but it's all muscle."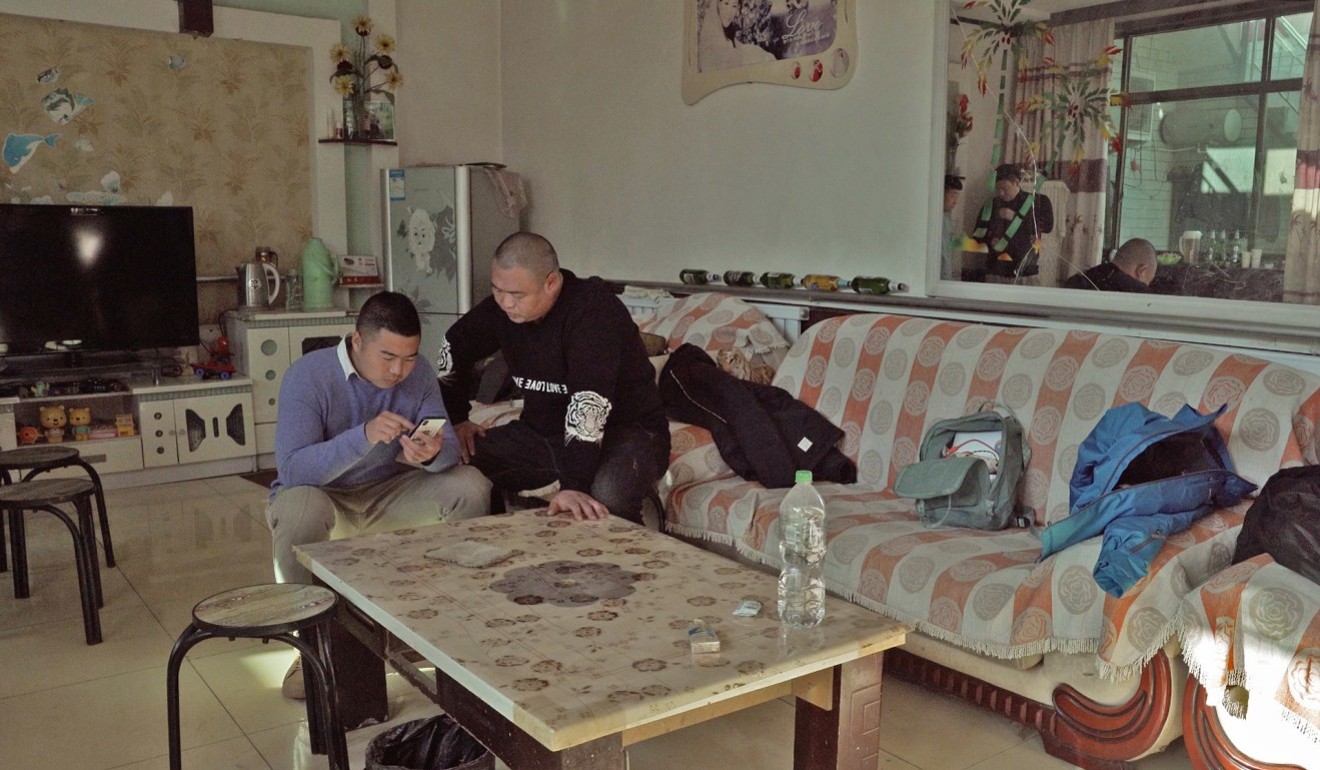 Before Liu Shichao became famous on Twitter, he developed a following on Kuaishou, a Chinese short-video platform similar to TikTok.
Kuaishou, unlike its internationally known competitor, isn't flashy, making it easier to use for people who are less digitally savvy. That's why the app has become popular in China's rural areas and among farmers, who sometimes use it to sell produce.
That's where Liu launched his internet career in 2016. While thumbing through the app on a slow day at his restaurant, he came across a video of a man breaking bricks with his bare hands.
Having done the same thing as a child, Liu could tell that the man was faking it. Annoyed, he decided to post on Kuaishou for the first time, to show people what it really took to smash bricks.
As he started posting more videos on the platform, he noticed a growing trend of stunt-drinking videos and decided to follow suit.
His ability to drink large quantities of alcohol with impressive speed and bravado made him an instant hit. His most popular video racked up 12 million views.
"After posting that first video, I didn't sleep at all that night," he recalls. "I was replying to comments and messages."
In China, Kuaishou users have found nationwide fame performing antics ranging from playing pranks on neighbours to eating questionable food.
For two years, Liu enjoyed continued popularity, so much so that when he visited bigger cities, he would sometimes get stopped on the street by people who recognised him.
Fearing that what people were doing on Kuaishou was growing increasingly risky, China's internet regulator clamped down on the platform in 2018 and ordered the removal of any "inappropriate content".
That included Liu's stunt-drinking videos.
Sensing his online celebrity days were over, Liu went back to focusing on his donkey-meat business and doing odd jobs on the side.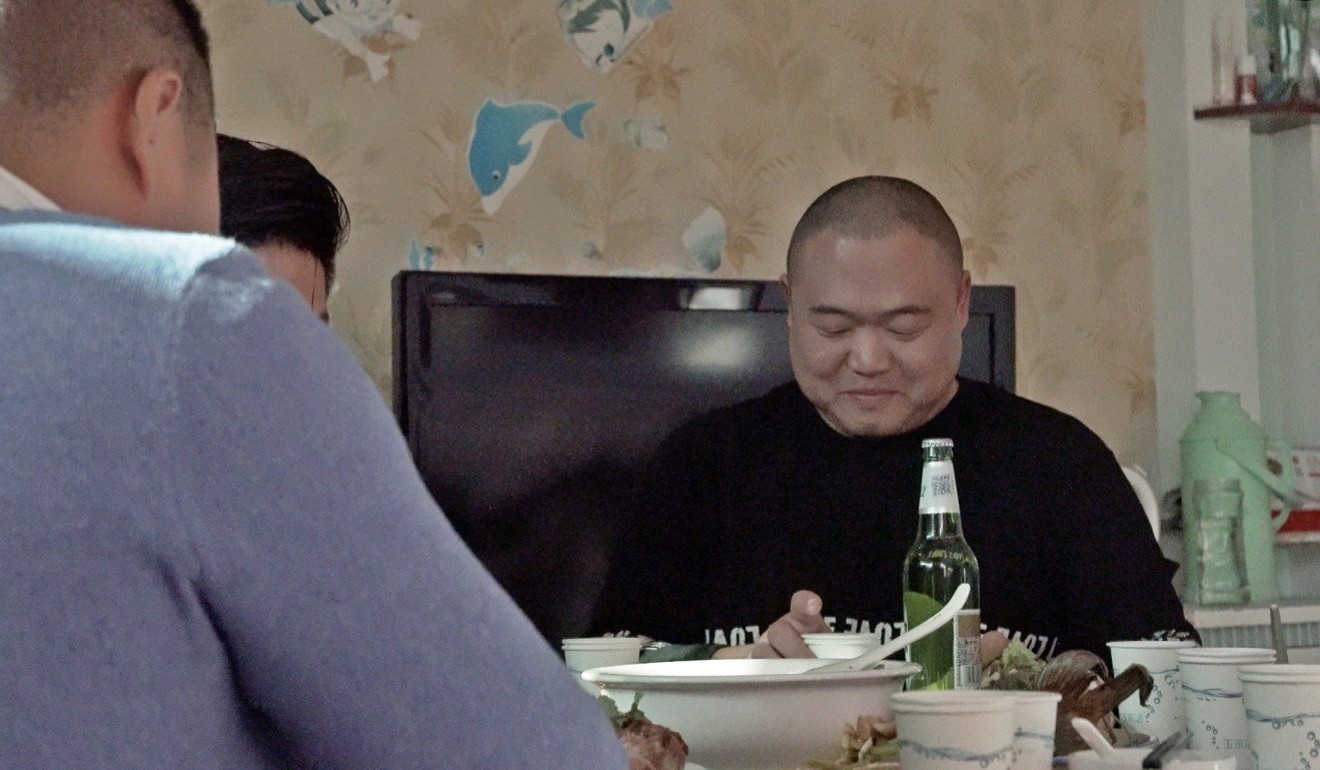 Then one night in August 2019, Liu suddenly received a flood of comments in English on his Kuaishou profile.
People were telling him that he was blowing up on a foreign platform called Twitter. "What's Twitter?" Liu recalls asking himself.
After some digging, Liu discovered that the person who shared his video on Twitter was an American fan who had been following him on Kuaishou.
Liu sent a thank-you message to the fan, who replied: "I'm just someone who shared a video I enjoyed. The rest is up to you, Pangzai."
Twitter, along with Facebook, Instagram, and YouTube, are blocked in China, where the government keeps a tight lid on social media. But many people find ways around the Great Firewall using VPN software.
After a few days of other people sharing his content, Liu decided to open his own Twitter account. In less than a month, he gained more than 70,000 followers.
He posts almost daily from his backlog of old Kuaishou stunt-drinking videos, but his newer content offers a glimpse into everyday life in rural China.
From cooking meals for his family to showing viewers around his home and his child's school, Liu has been expanding beyond his initial macho persona.
He doesn't speak a word of English but replies to almost every direct message and comment using translation apps. Unlike most Chinese internet celebrities, Liu doesn't have a manager and has no plans to get one.
I ask Liu how his family feels about his internet career and overseas fame. He responds with a story that illustrates just how new everything is to him and his family.
When he told them a journalist was coming to interview him, his father asked: "What bad thing did you do this time?"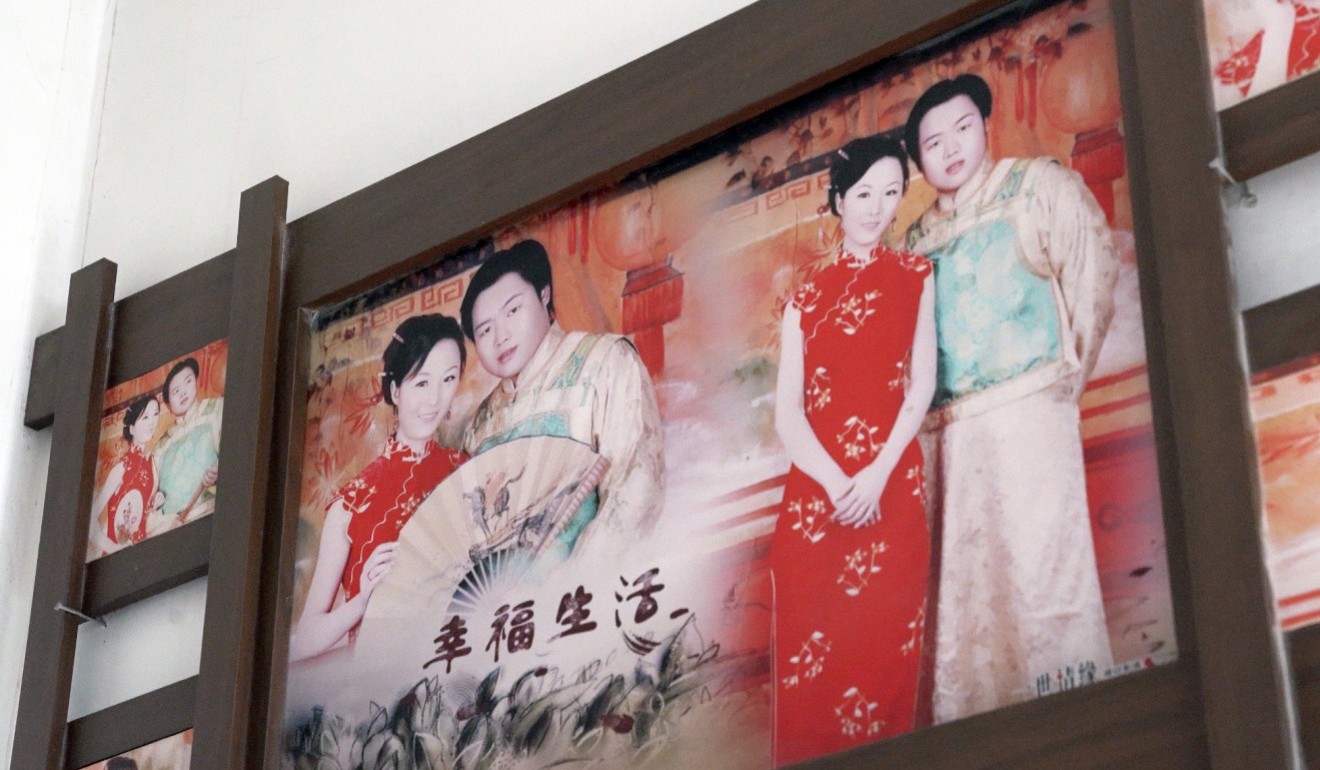 Liu's wife doesn't like his stunt-drinking videos and often quarrels with him about it. But she has come to terms with it, only because he has promised to only drink when filming and to attend frequent health check-ups.
As we wrap up our day shooting with Liu, he invites us to stay for dinner. He insists on cooking for us.
Liu understands that his 15 minutes of fame, like all things viral on the internet, might not last long.
"Since I was young, I've always loved being in the kitchen," he says. "It's my dream to open up my own restaurant and sell the kind of food that I ate growing up."
But as we get to talking, we bring up a platform that he's never heard of: Instagram.
The next day, we find that he's started an Instagram account. By the end of the day, more than 1,000 people followed him. Those 15 minutes of fame might just last a little longer.