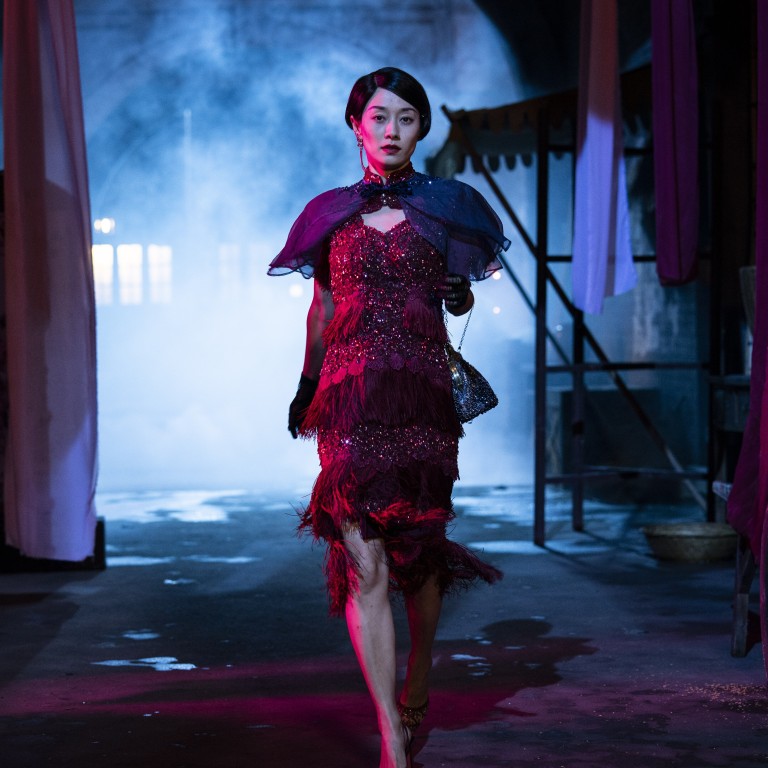 Miss S actress Ma Yili on being an independent woman like the characters she plays, unafraid to speak out on feminism or look ugly when a role calls for it
Ma Yili has no trouble playing strong-willed women and says she gets her independent streak from her Shanghai roots, where 'the status of women is equal to men'
The 44-year-old has played a domestic abuse victim and a housewife who overcomes divorce recently, and enjoys the contrast of playing a coquettish sleuth
Ma Yili, who often plays independent, strong-minded women on-screen, is seen as a bit of a feminist in China – a view reinforced by the remarks she has recently made on a reality television show.
In an August episode of Tencent TV's Midlife Me – in which woman share their views on topics such as marriage and ageing – the 44-year-old actress said the value of a woman is in being herself, not being a mother. "Instead of being fertilised, the ultimate mission of a woman's egg is just to be an egg," she said.
Such frank talk is rare in China. Still, it's hardly a surprise coming from Ma, who sees independence as important for women.
Ma, who is divorced from fellow actor Wen Zhang, told the
Post
that she feels lucky to come from Shanghai, where
gender equality
is pretty much par for the course. "Being independent is especially important for Shanghai women. [In Shanghai,] the status of women in society, work or family is equal to that of men," she says.
The Shanghai Theatre Academy graduate was propelled to stardom after her turn as a strong-willed fashion editor in the Chinese television series Struggle (2007). Similar roles then followed; Ma starred as an architect who returns from overseas to carve out an illustrious career on the mainland in 2016 series Chinese Style Relationship.
In the 2017 series The First Half of My Life, Ma played a housewife who overcomes divorce to attain success. The role landed her the best actress award at the 2018 Shanghai Magnolia Awards – considered to be one of the most prestigious television awards. After the awards show, Ma told the media she thought women must be self-reliant: "This is what my parents taught me, and is my education motto for my daughters."
In her latest role, in HBO Asia's period drama Miss S , Ma plays Su Wenli – a Shanghai socialite turned investigator who solves crimes with a detective played by Vengo Gao Weiguang. Ma says it's the first time she has played such a role.
"Su Wenli knows when to show her weakness and act coquettishly to get what she wants," she explains. "I don't really know how to be a coquette [in real life]. So I had great fun [trying a new thing] when playing the role. I found her using her sex appeal as a means to an end very cute. This also shows the real life of women."
Ma says Shanghai women like to appear flirtatious, and how far one takes the coquette act is an art in itself. "Too much will be cloying. Too little will be insufficient [to get what one wants]. Shanghai women are educated in this from childhood."
Ma says she finds Shanghai women from the pre-Communist era of the Republic of China captivating. "I am curious about the life of Shanghai women then. [Among the cases investigated by Su], one involves [the office of] a magazine. I am surprised to find that magazines then covered many topics modern women talk about, like how to face
domestic violence
and how to breast-feed a child.
"Having grown up in Shanghai, I have watched many movies and read many articles on women from that age. That's why I don't need to do much research [for the role]. I love the literature from that age. I read all the fiction by [Shanghai-born American novelist]
Eileen Chang Ai-ling
in secondary school."
The female protagonist in Chang's 1943 novella The Golden Cangue, Qi Qiao, was the one that left the biggest impression on Ma. The actress describes one scene from the story: "With her plump hand in her youth filling most of the bracelet, the accessory doesn't move much on Qi Qiao's hand. As she grows old and shrivelled, the bracelet moves vigorously on her hand. I was shocked by such detail when reading it as a secondary student. I can feel a woman's inner fear and melancholy about ageing."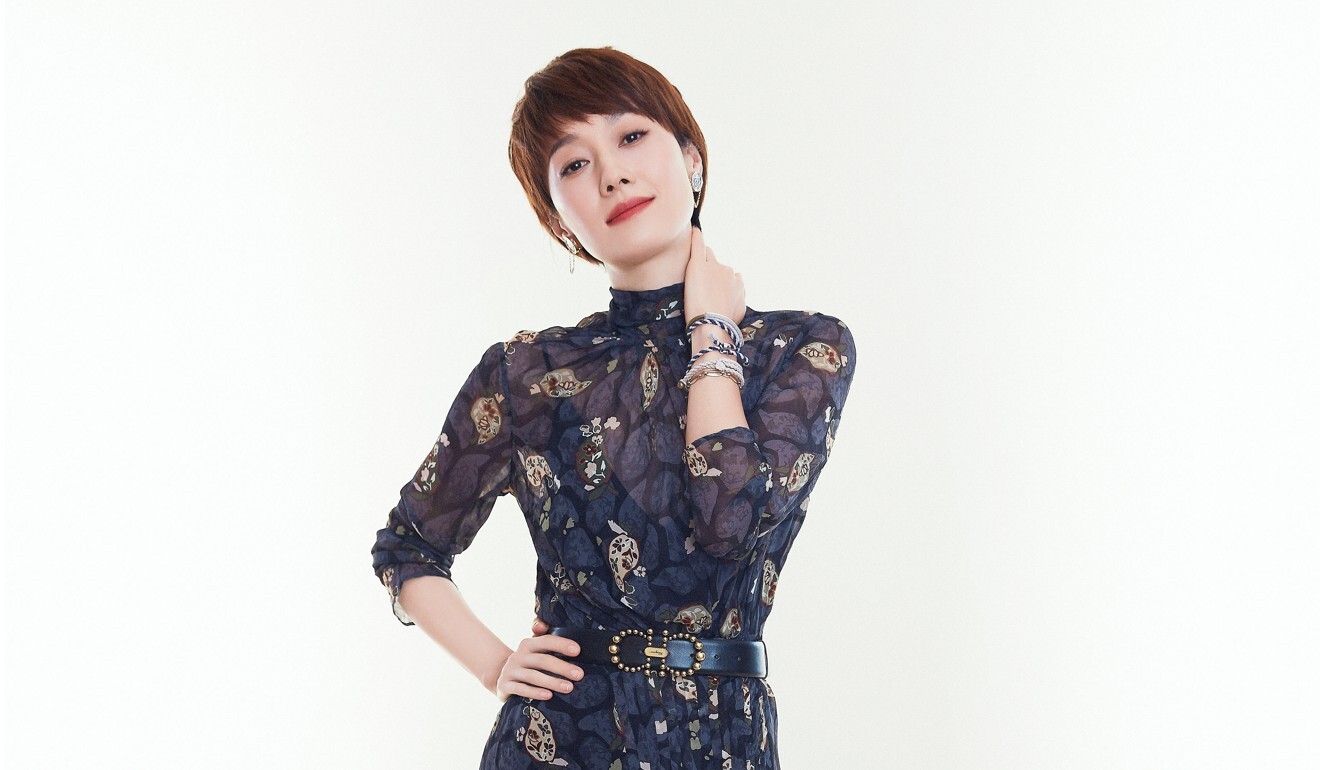 Ma enjoyed wearing a
cheongsam
for
Miss S
. "The Shanghai of the 1930s was magical. It was the Paris of the Orient then. The clothes from that age are very stylish."
While Ma's latest role portrays her as a stunning beauty, she says she has no qualms about playing physically unappealing characters.
In 2008, she beat
Fan Bingbing
and Li Bingbing to win the best performing actress award at the Changchun Film Festival (a biennial international film festival) for her role in
Jiang Bei Hao Ren
. She plays a village woman from Chongqing who forms a relationship with a taxi driver. Ma says the make-up artist made her look like an authentic country bumpkin.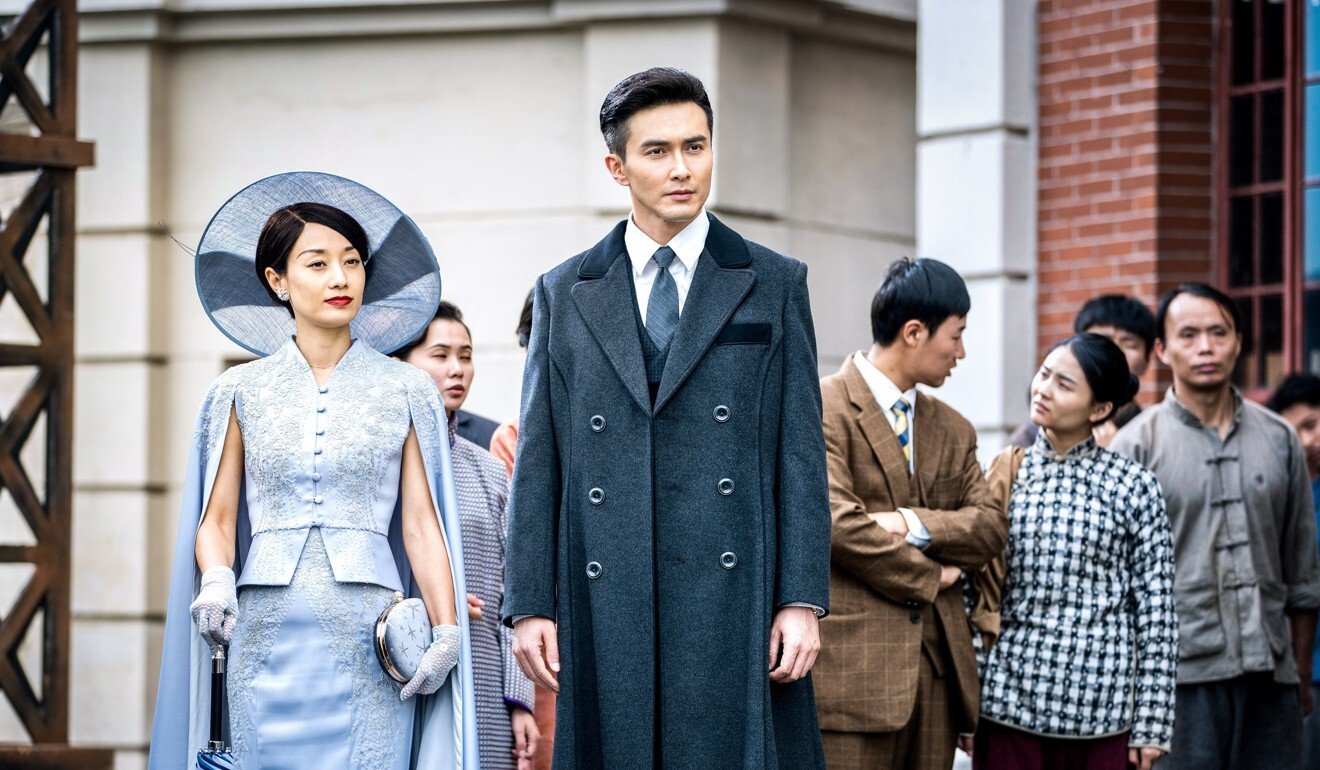 "He applied a darkish foundation and gave me many freckles," she recalls. "Because of frequent crying, the skin around her eyes and nose are reddish in colour. I wanted to look like a real woman who comes from a farming village [for that role]."
Ma says, for her to truly become a character, attention to a character's appearance is vital. "In [stories] where the themes depart from modern city life, the actors must believe they are the characters. Otherwise you cannot persuade the audience [to think the same]."
When making the 2018 film The Road Not Taken, Ma decided that her character's costumes fitted her too well, which didn't make sense for the story. The costume designer took her suggestions on board and changed them.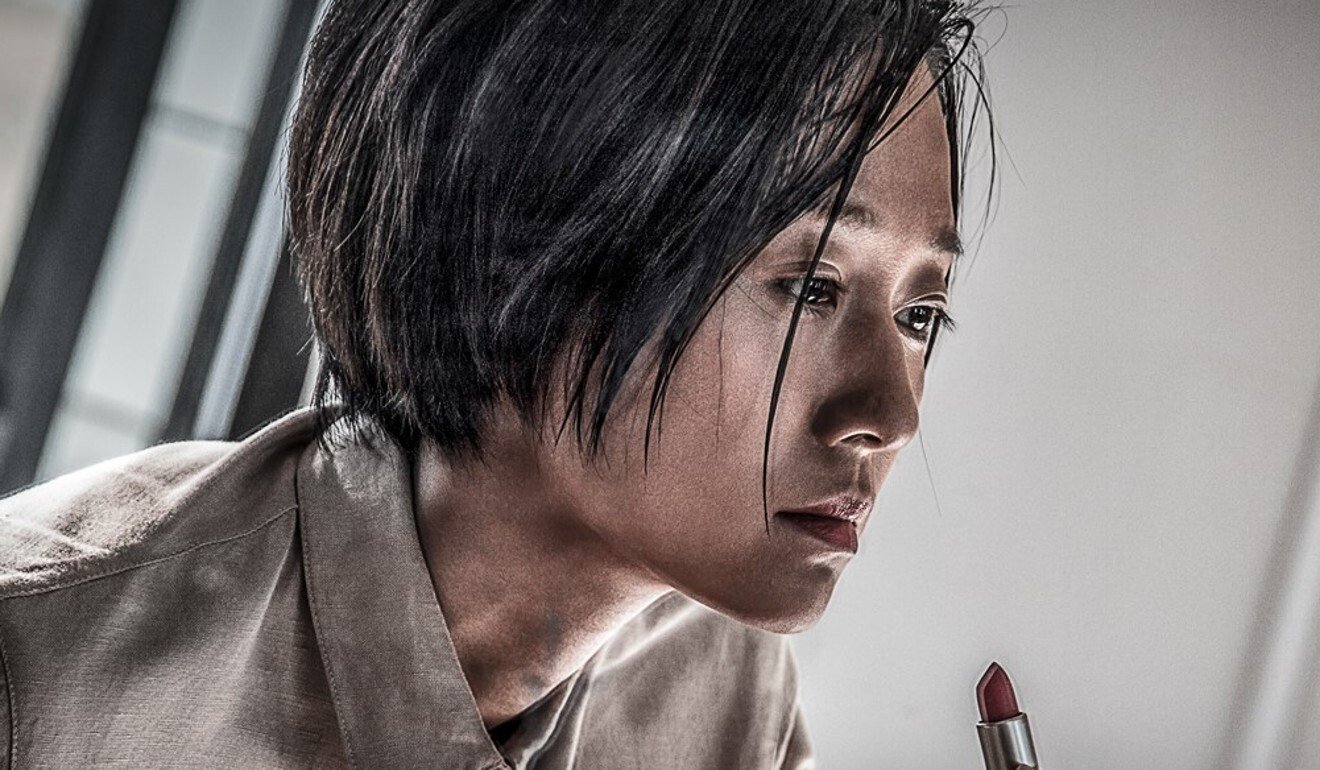 "I played a character, Xiao Mei, whose lover suddenly disappears. The clothes and watch she wears are left in a truck by her lover. She needs to drive the truck for days on end to find him. The people she meets also give her men's clothes to wear, so the clothes Xiao wears should be ill-fitting and big."
This eye for detail has made Ma a darling of both audiences and critics, and she has 45 million followers on Weibo – China's answer to Twitter. Her other acting awards include the best female actress prizes at the 10th China Film Directors' Guild Awards and the 25th Huading Awards – entertainment award ceremonies in China – for her role in Lost, Found (2018).
In Lost, Found, Ma plays Sun Fang, a village woman who looks after the child of a successful lawyer. Bitter and desperate, Sun, who has an alcoholic husband and is a victim of domestic abuse, kidnaps the child before eventually killing herself.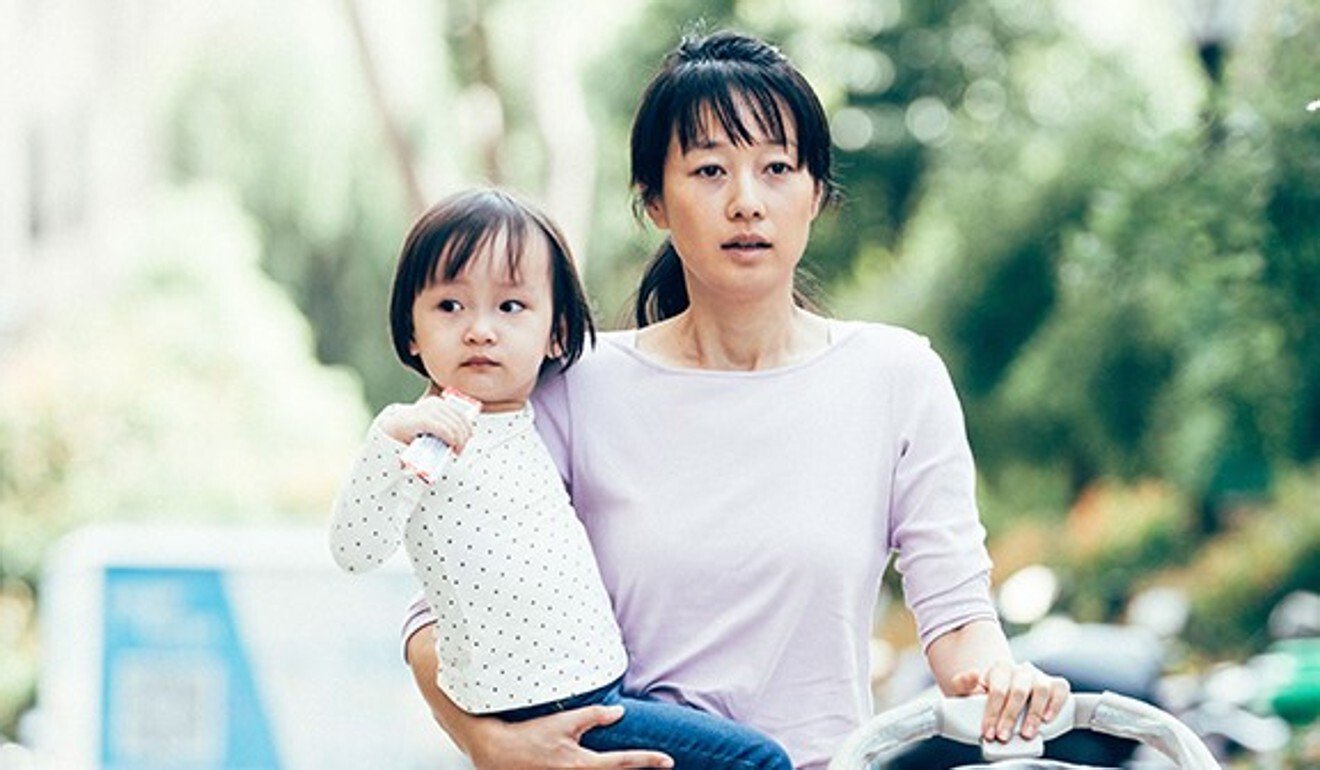 When asked if, having been an actress for more than two decades, she has a weakness for playing challenging characters, Ma says she simply loves taking on new roles she has not played before.
"I will try all kind of roles as long as they don't repeat themselves. The duty of an actor is to flesh out all sorts of characters in life without any moral judgment," she says.
Miss S is streaming on HBO Go.
Want more articles like this? Follow SCMP Film on Facebook
This article appeared in the South China Morning Post print edition as: Outspoken actress relishes a challenge