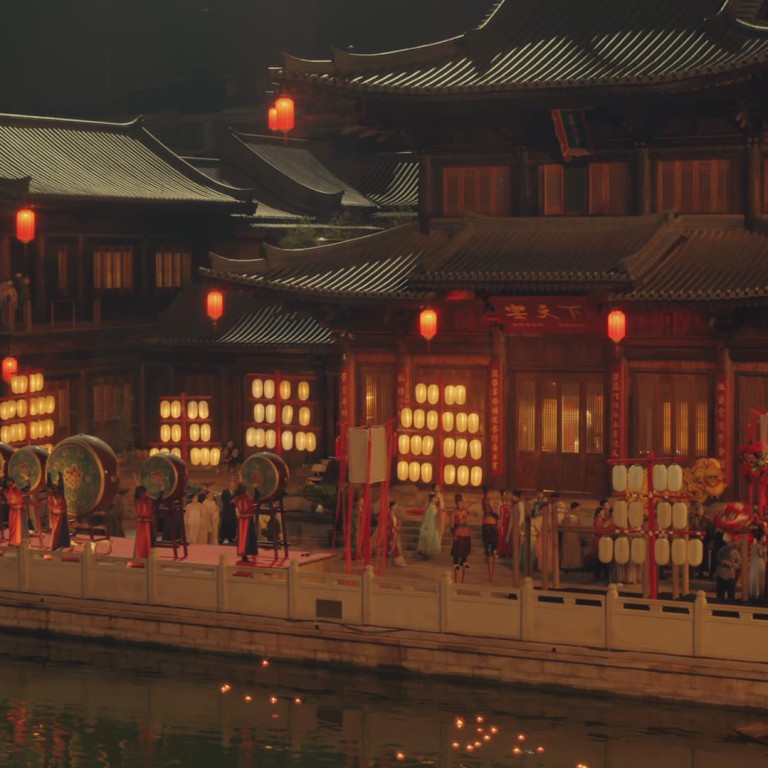 How Henan TV went viral promoting Chinese traditional culture and values instead of the usual star-studded soaps and reality TV
When most other Chinese TV stations are pushing celebrity-studded shows, reality TV and soaps, regional station Henan TV is bucking the trend, and it's working
Its recent Mid-Autumn Festival drama, an underwater dance for Dragon Boat Festival, and a recreation of an ancient musical performance, have won it many fans
Henan Satellite TV is an anomaly in China's popular entertainment landscape, where terrestrial TV stations and streaming platforms fall over themselves to produce sentimental soap operas and sensational reality-TV shows to attract viewers.
While most of the industry chases TV ratings and advertisers using star-studded shows, Henan TV sticks to its formula of shunning pop culture in favour of tasteful content promoting traditional Chinese culture.
Defying industry norms, the station, which is under the supervision of the Henan provincial government, hit the headlines several times this year after its traditional Chinese culture shows went viral.
Its latest success is the Mid-Autumn Wonderful Tour, shown on video platform Youku and Henan TV on September 19 to celebrate the Mid-Autumn Festival. On the night it was broadcast, five topics to do with the show were among the top 50 search terms on China's popular microblogging site Weibo, and discussions about the show were viewed more than three billion times on the site.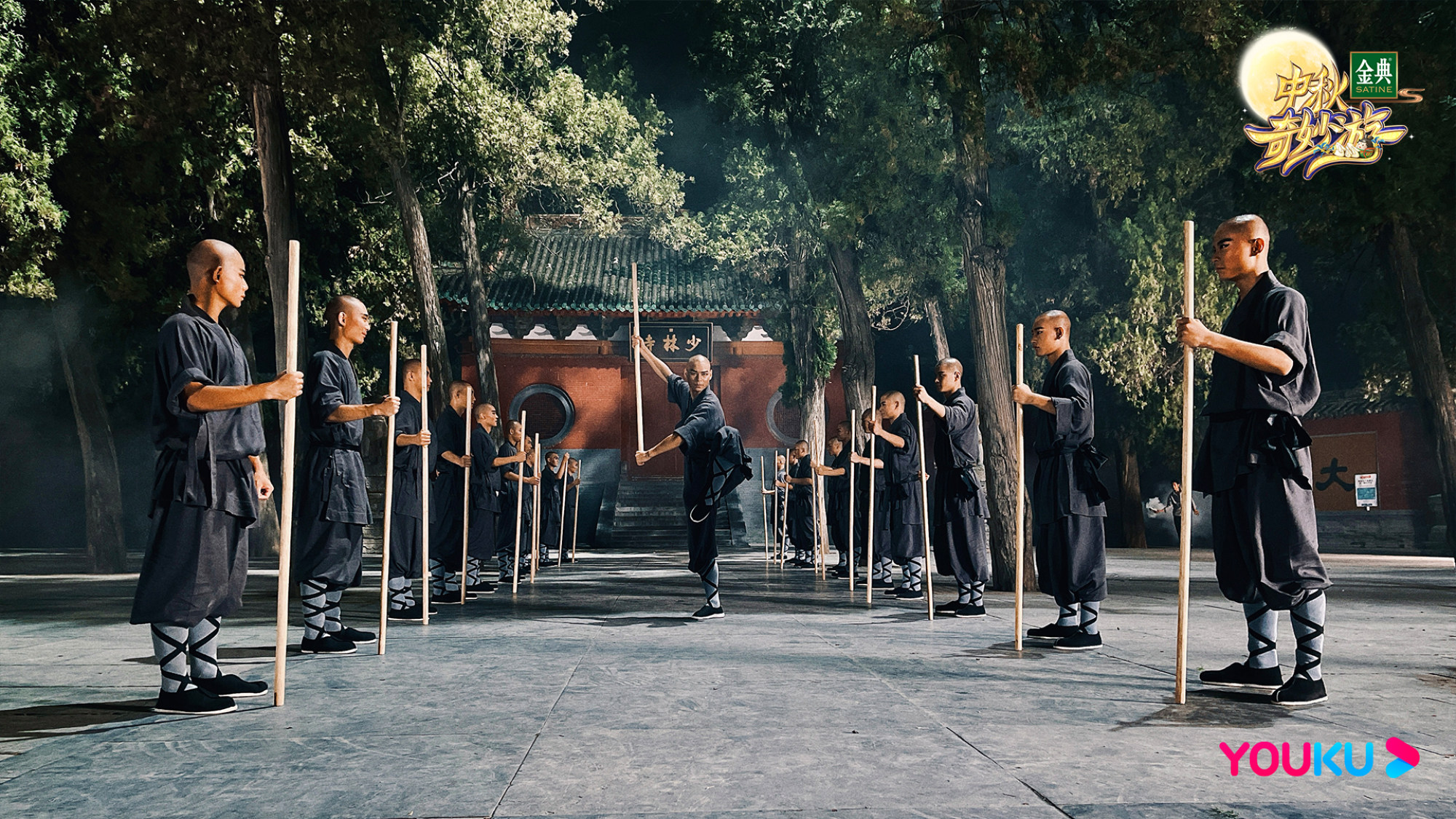 The one-hour Mid-Autumn Wonderful Tour revolves around a daughter's quest to find her royal musician father in the ancient city of Luoyi. Shuttling through different ancient dynasties, she has to overcome various challenges to be reunited with her father.
The audience was presented with a panoply of China's intangible cultural heritage, including Shaolin kung fu, Chinese opera, paper cutting, shadow puppetry and lion dancing. The show mixed real-life performances and extended reality (XR) technology that combines virtual, augmented and mixed reality.
Chief director of the show Lu Hongli told the Post the public loves the show because guochao, or trends which encompass any Chinese aesthetic that counters style references from the West, are all the rage.
"We don't have a formula for making viral shows. It's just that we have grasped what is trendy now in mainstream culture. People love their country, ethnicity and traditional culture now," Lu said.
Another viral show by Henan TV was a two-minute performance shown in June as part of a 45-minute programme to celebrate the Dragon Boat Festival, of an underwater dance staged by an elegant, agile young woman in traditional clothing. The dance was an interpretation of a famous ancient Chinese painting and poem named Ode to Goddess of the Luo River.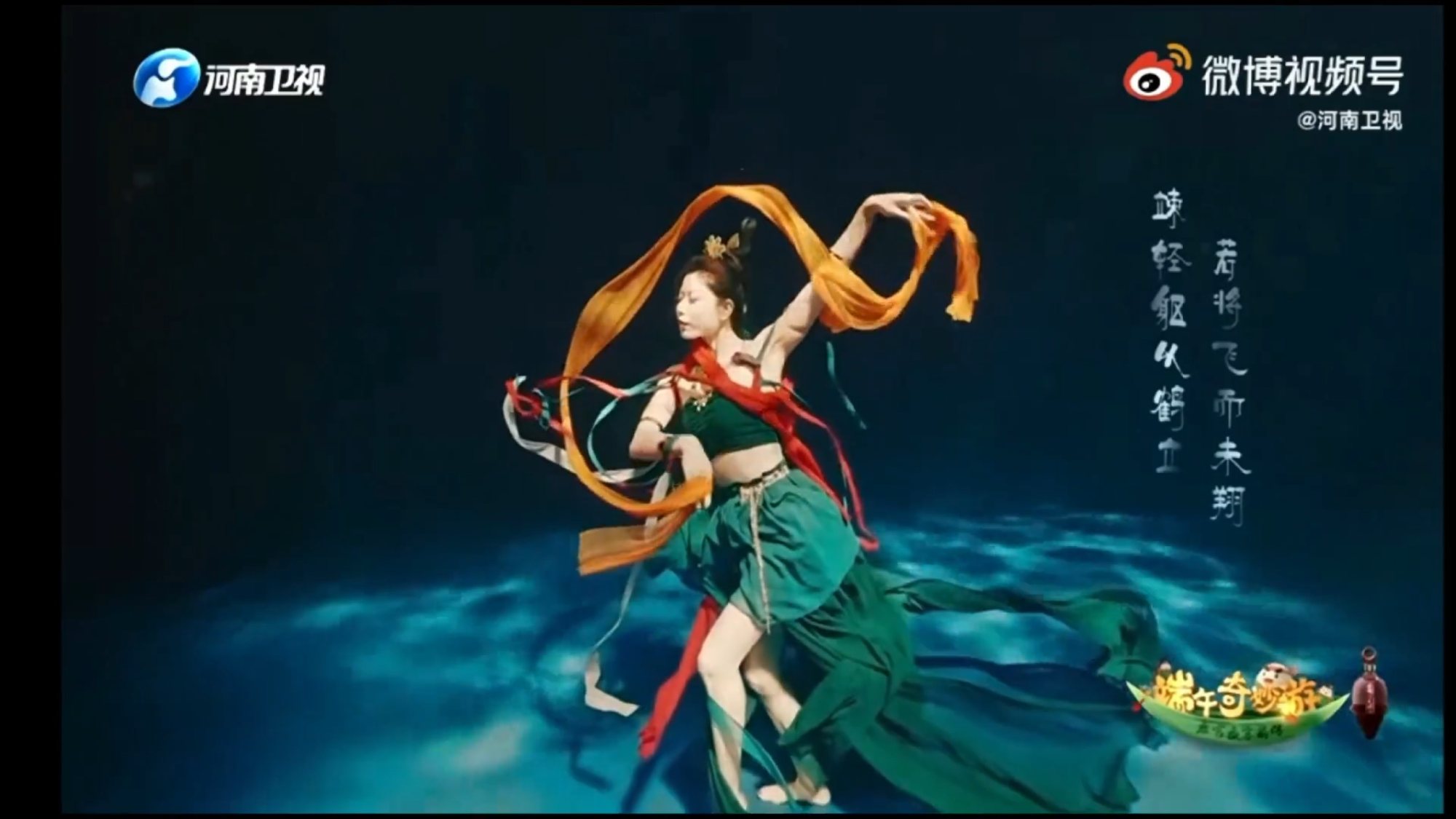 The dancer's skirt appears to float as she slowly kicks her legs; silk wrappings slowly rise and fall as if gravity has little effect. It's not until bubbles escape from her mouth that it becomes clear the dancer is underwater.
A third viral sequence it produced is Night Banquet in Tang dynasty Palace, shown in February as part of Henan TV's Lunar New Year celebrations. The five-minute sequence won plaudits for authentically recreating how young women from the Tang dynasty staged a musical performance.
Its other programmes promoting traditional Chinese culture include Idioms Hero (2013) and Chinese Spelling Hero (2013), China's answer to American spelling bee competitions, where contestants show off their mastery of the Chinese language.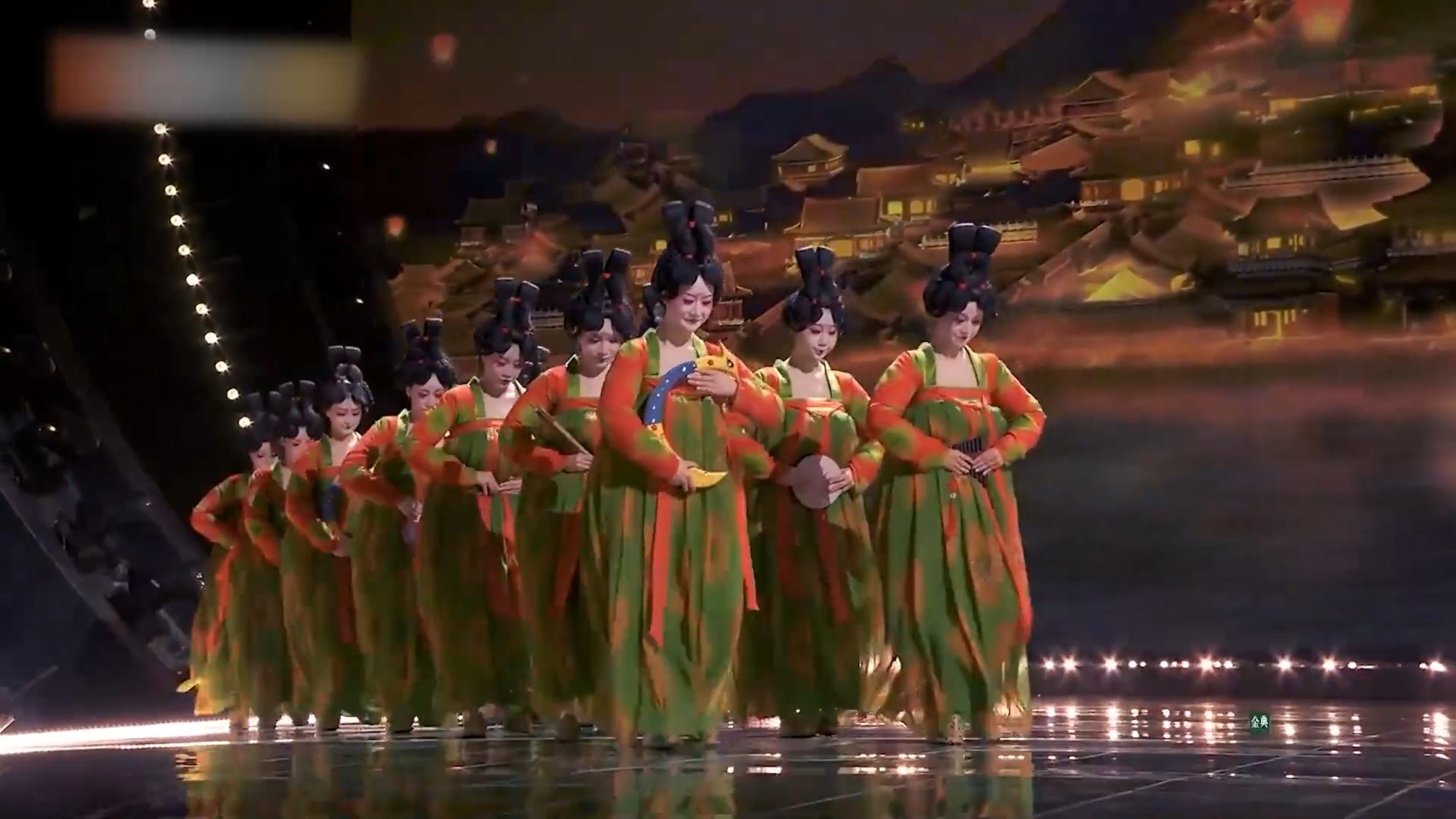 Besides Henan TV's culture shows, TV series that shed light on government work are enjoying a renaissance.
Shown in January, Mining Town, based around official programmes to eradicate poverty in the Ningxia autonomous region in northern China, was the fourth-most watched drama in January. Crime Crackdown, produced by Tencent Penguin Pictures and shown in August, which depicts official efforts to snare triad gangsters and corrupt officials in China, was another ratings champion.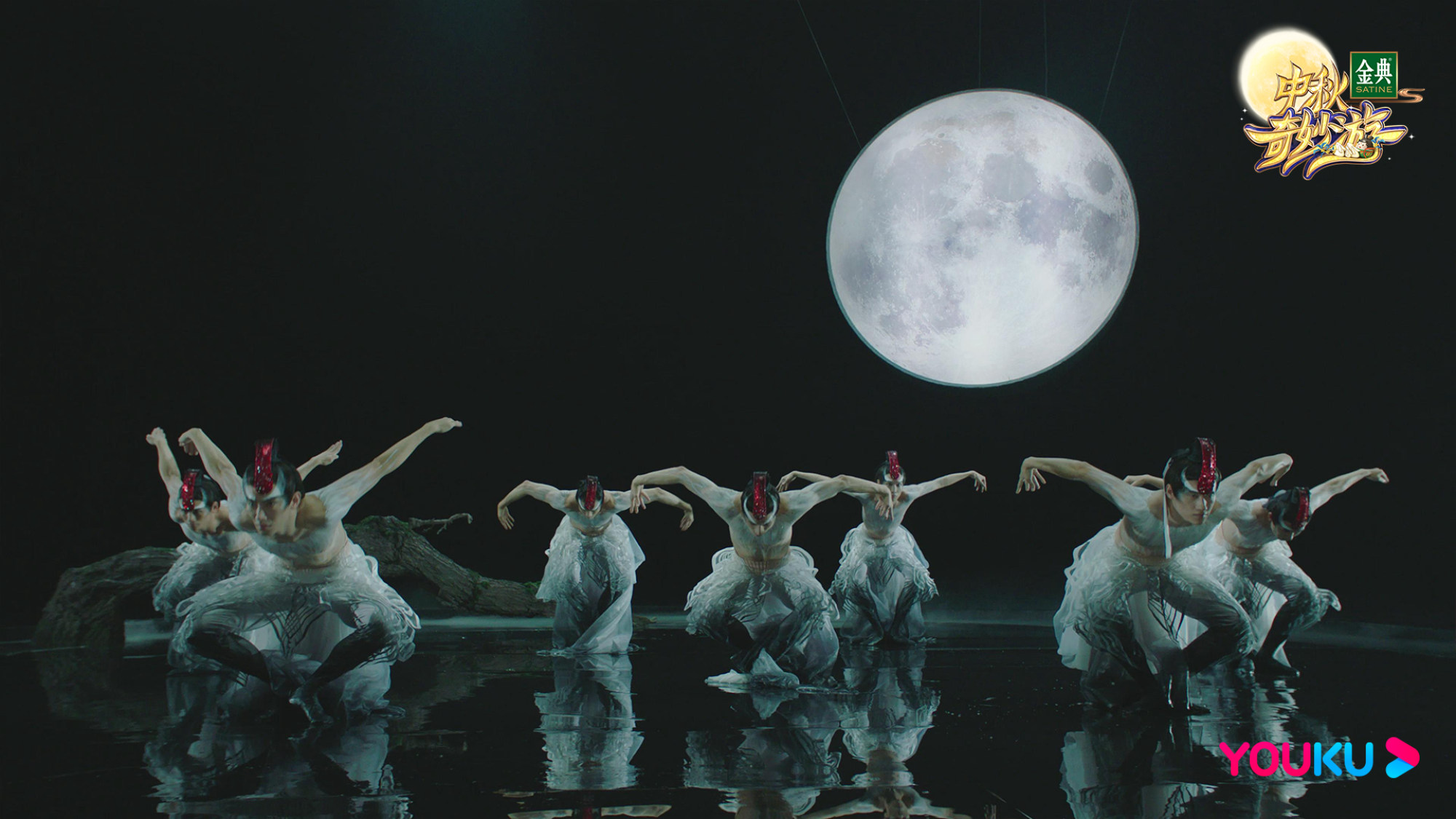 In the hierarchy of China's free-to-air television stations, Henan TV is ranked below the top-tier stations like Beijing TV, Shanghai Dragon TV, Zhejiang Satellite TV, Jiangsu Satellite TV and Hunan TV, which dominate TV ratings by using their abundant resources to produce star-studded programmes.
Before the three viral programmes make Henan TV famous, it was seen as a dowdy terrestrial TV station – it has been showing Li Yuan Chun, a reality-TV show about Chinese opera, since 1994.
Lu says the station can continue to tap traditional Chinese culture for content. "We are not worried that we will run out of ideas. We are planning for the Double Ninth Festival in October and the upcoming Lunar New Year."