The Karate Kid musical's Mr Miyagi on Asian representation, how it's 'not a movie being staged', and stepping into Pat Morita's shoes
Broadway beckons for The Karate Kid musical, which debuted this month in St Louis in the US state of Missouri. It's no surprise to Mr Miyagi actor Jovanni Sy
He reveals how the stage production differs from the 1984 film, how he takes on such an iconic role and why the movie affected Asian representation in Hollywood
"Cobra Kai, never die!" The same can be said for The Karate Kid as a property.
The Karate Kid
, the 1984 film about a bullied teenager who learns to defend himself with the help of a martial arts sensei, or teacher, has spawned three movie sequels, a
2010 remake with Jackie Chan and Jaden Smith
, and four seasons (and counting) of the Netflix spin-off
Cobra Kai
. Now it's a stage musical too.
Written by the original film's screenwriter Robert Mark Kamen,
The Karate Kid
musical – still set in the 1980s – made its debut this month in St Louis, in the US state of Missouri. Among those at opening night was William Zabka, who plays the title character's main rival, Johnny Lawrence, on film and in
Cobra Kai
.
Judging by the sold-out performances in the Stages at St Louis Kirkwood Performing Arts Centre, Broadway beckons after the musical finishes its run there at the end of June.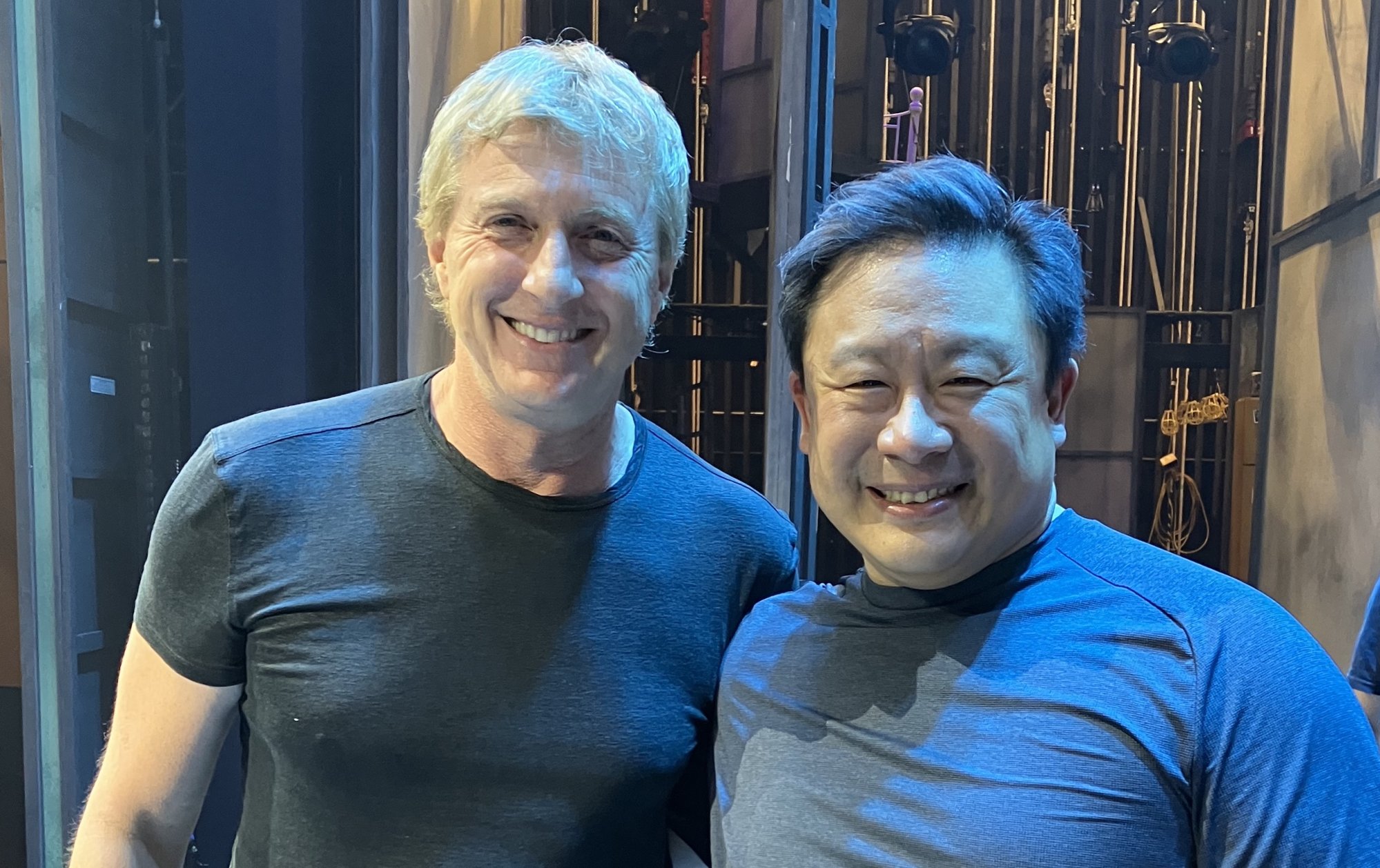 In the pivotal role of Mr Miyagi is Chinese-Canadian actor and director Jovanni Sy.
"Robert has had a storied Hollywood career," Sy says, offering effusive praise for Kamen, who not only created The Karate Kid but also entertainment blockbusters Taken, The Transporter, and The Fifth Element, among others.
"The show has the same narrative tone as the movie, but the storytelling, with our director Amon Miyamoto, brings in a lot more Japanese theatrical and storytelling devices and conventions," the actor says. "It's definitely a theatre piece, not a movie being staged. It's an entity on its own – poetic, beautiful and challenging."
"As for the music, composer Drew Gasparini has done a really great job of re-creating '80s pop sounds. For someone my age, I could hear bits of AC/DC, Mike Oldfield, a bit of Huey Lewis. At the same time, Mr Miyagi's songs have influences from Okinawan music. Gasparini went to Okinawa to learn a lot of their musical forms," Sy adds.
The original film made stars of Ralph Macchio and Pat Morita as, respectively, the student Daniel LaRusso and karate master Mr Miyagi. The same could happen with Sy if he takes the role to New York.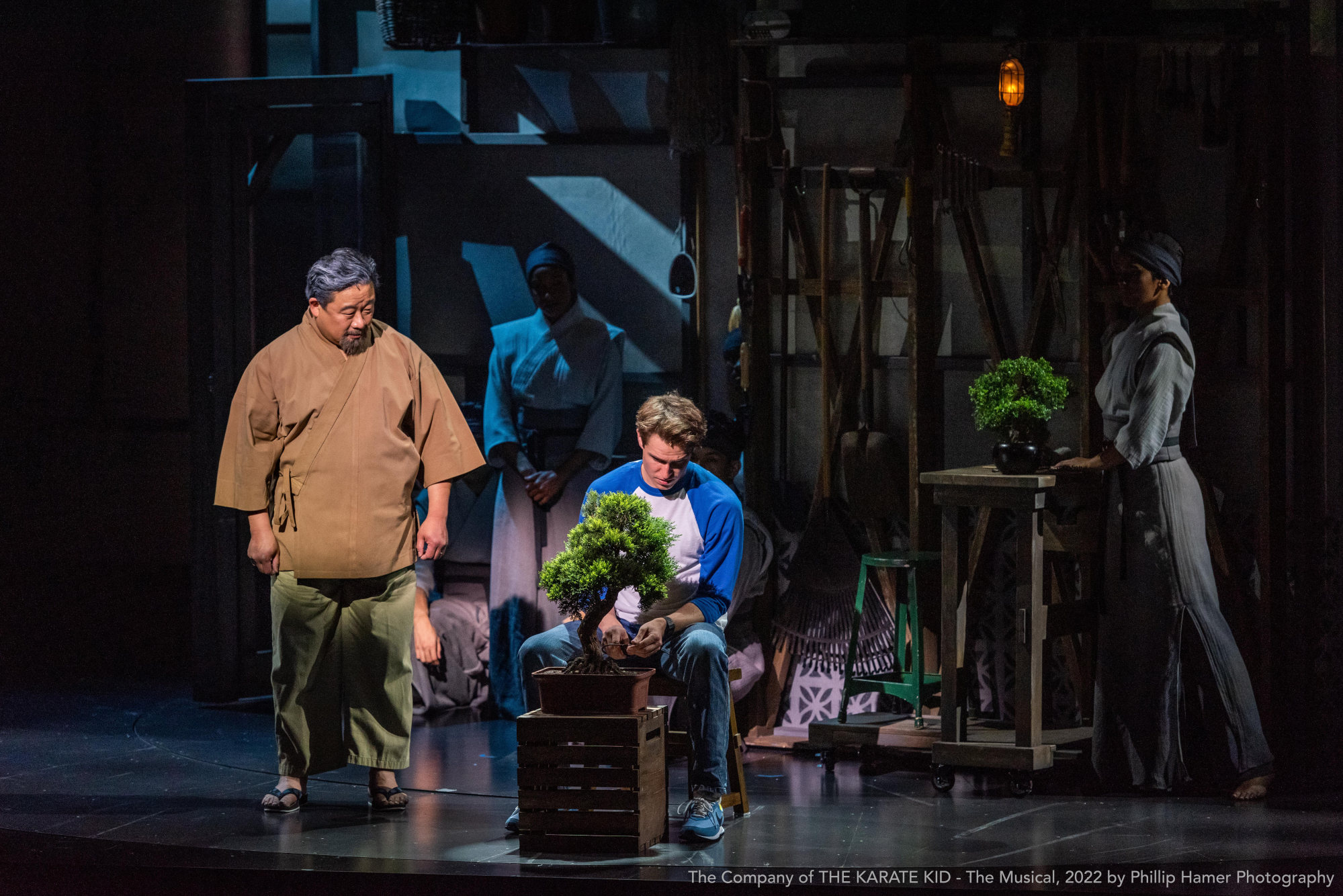 Such a mass entertainment production is a departure for Sy, previously the artistic director of stage troupes in Toronto (Cahoots Theatre from 2004 to 2009) and Vancouver (Gateway Theatre from 2012 to 2019). He also has ties to Hong Kong, having worked with Theatre du Pif, a company based in the city.
"I have done a few musicals. In fact, when I first started, my love was always musical theatre," Sy says. "In the early years, I went to a lot of auditions and even got to the final callback stage a few times, but I just never booked any big shows like Mamma Mia or Crazy For You. Then I ended up on a path doing more straight dramas."
The actor says: "This role was very sudden. In January, my agent asked if I wanted to put together a video audition for this new show. I had just started a thesis project at the University of Calgary so my first thought was I'm way too busy. Also, I felt there's no way they would cast somebody out of Canada because there's so many talented people with Broadway credits already. But my wife insisted.
"So I listened to the music, really liked it, and put down a video. A month later they said they wanted to cast me. We started work in March and here we are."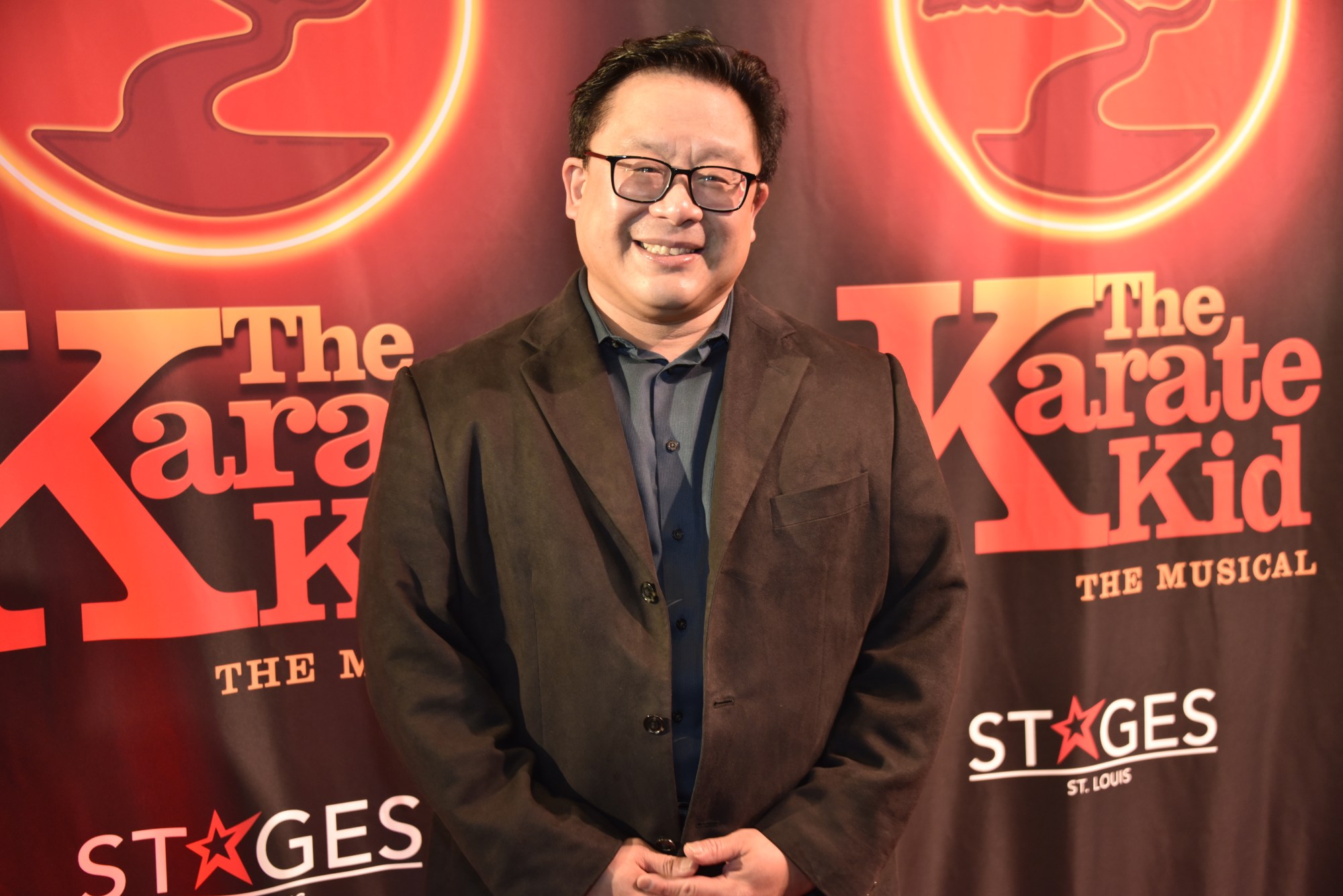 Powerlifting is one of Sy's hobbies and he brings a physical presence to Mr Miyagi. He's also been developing his Okinawan inflections and mannerisms, while trying not to imitate the great Morita – knowing the futility of that task.
"His performance is so encoded in the character, bits of you just link with it," Sy admits. "I recognise it's daunting to take on something so iconic. But I've been in this situation before when I played the king in The King And I. It's hard to decouple that role from Yul Brynner [who won Tony Awards and an Oscar for his portrayals on stage and screen]."
"I saw it when I was 16 and I loved it," he recalls. "And I remember it was two weeks after seeing Sixteen Candles, with Gedde Watanabe playing Long Duk Dong. As an Asian, that character was so dispiriting. I felt rage and shame. I couldn't even put a name on it because that was the norm then for Asian characters on the screen.
"Then came Mr Miyagi. He had a sense of humour, a tragic backstory, he's a scrappy underdog, and he was amazing. Finally, we had an Asian character who wasn't the object of ridicule.
"Now I can't believe I'm playing him."