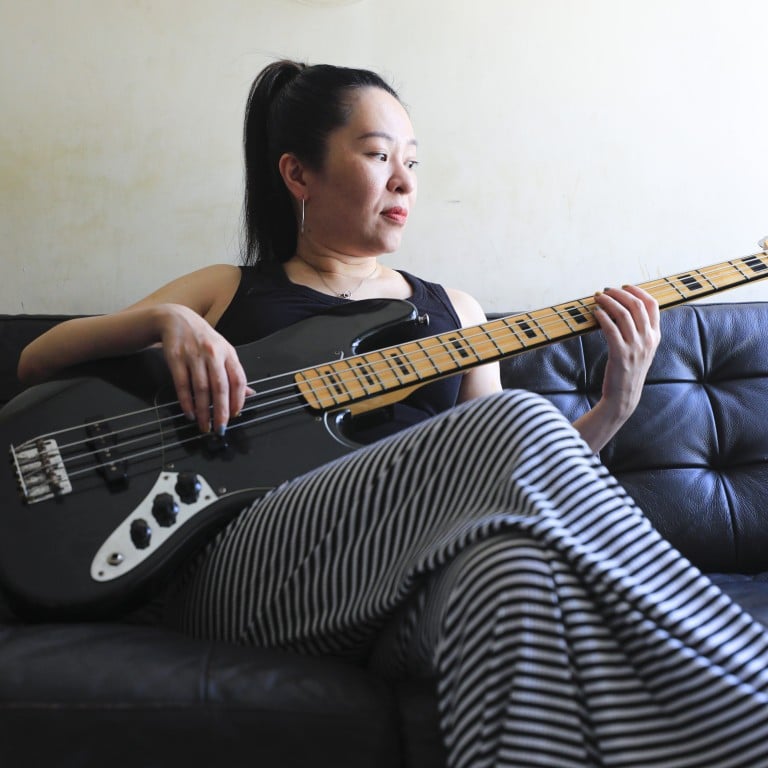 Hong Kong Covid live-music ban creates depression, debt and doubt for city's independent musicians
Musicians who used to make a living playing shows and events have to diversify as ban on playing live in bars and restaurants to curb Covid-19 spread drags on
The ban has 'devastated Hong Kong's live music scene', with an exodus of talent and venue closures, but one promoter is doing what she can to help
Tears flow as Hong Kong musician Kylie Chow Kit-yee talks about how the government's ban on live music in bars and restaurants is hurting her emotionally and financially.
A bass player with her events band The Clover, and Indie band Logo, Chow has gone through her savings and sold her double bass and a keyboard to stay afloat.
"It's been more than two years and we all thought the ban would have been lifted by now," Chow says of the social distancing rules imposed to curb the spread of Covid-19. "People are leaving – our Logo drummer left for the UK recently."
Despite the challenges, Chow remains positive and motivated. During the ban she embarked on a business degree and became a certified ukulele player.
To help pay her bills and the rent on her flat, she sold pet food and worked in online marketing for a beauty brand. More recently she became a part-time art and music tutor.
"I never refuse work because I'm worried there won't be more of it … sometimes I work seven days a week. My friends have been supportive – I don't have family to help me out – and I live alone, so it's tough."
Miriam Ma and her husband, Chris Collins, are two more Hong Kong-raised musicians who are struggling.
"We've lost one third of our income," says Collins, who used to supplement his guitar teaching with live gigs at clubs, weddings and corporate events.
In pre-ban times, September to December was peak season, he says. "We'd have three to four functions a week." Collins has shifted focus to his online teaching platforms.
The couple, who live with their two young daughters on Cheung Chau, a scenic island southwest of Hong Kong Island, are thinking about moving to Australia if the ban continues.
About 80 per cent of their musician friends have already left the city, says Ma, a singer with local band Hippogroove.
"What frustrates me is that we have followed all the rules and done everything the government has asked of us. We are fully vaccinated. I even wear a mask while singing."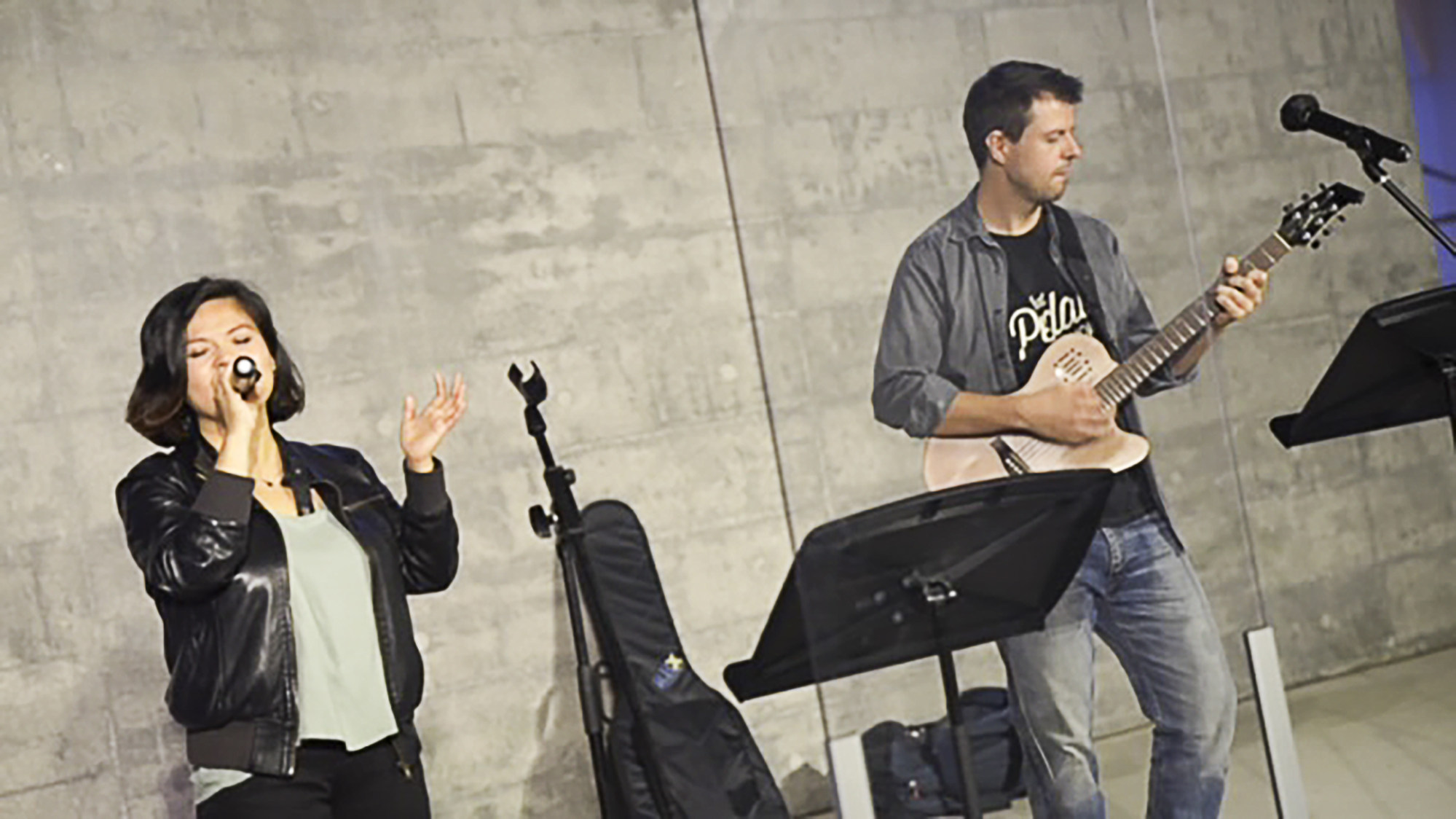 Seeing the rest of the world open up while Hong Kong stagnates adds to her frustrations.
Musician and Hong Kong indie music promoter Chris B founded the Musicians Foundation, a non-profit organisation that provides financial relief for the city's professional musicians. She has also spent months lobbying government bodies without any luck, and says the ban has devastated Hong Kong's live-music scene.
"Venues have closed, great musicians have left, and there's a resounding '[you] don't matter' from the government with regards to performers and their associated industry colleagues … We're asking the government to consider more carefully the detrimental impact of its social distancing measures on the arts and culture sector and the Hongkongers whose livelihoods depend on it.
"It's devastating that people who were providing for their families – children and [the] elderly – are now forced to compete for low-income jobs and risk hurting their hands on construction sites, for example."
The ban, she says, makes no sense and is a double standard.
"It's not scientific to say it's high-risk to have four musicians at a wedding banquet or on a stage in a club, yet thousands of people can stand together to watch a concert at the Coliseum."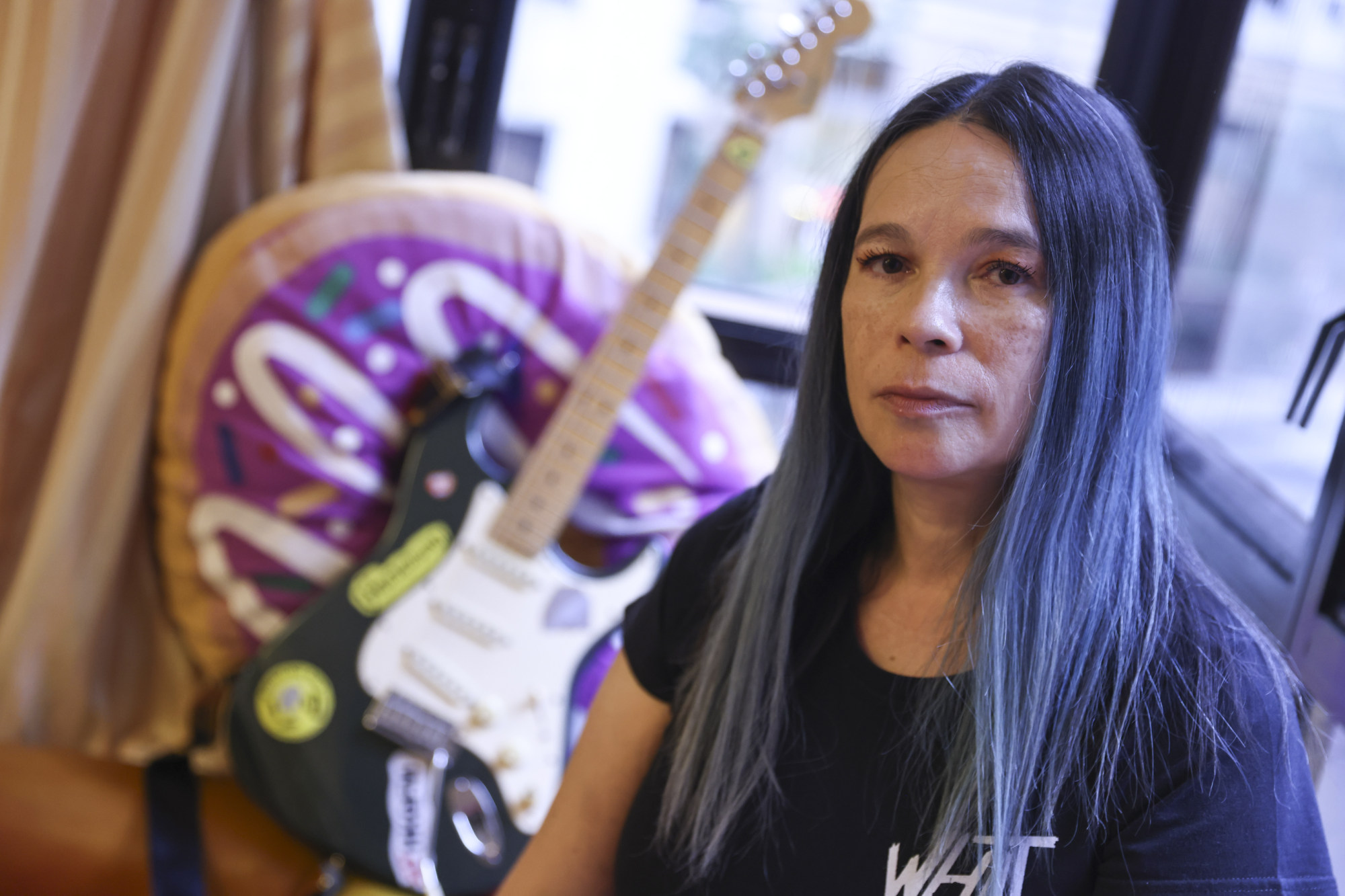 Chow agrees. "The government must listen to the grievances of the city's full-time musicians. Allowing big-name musicians to stage big concerts while denying small live music artists is unfair."
The ban is in line with the government's strict social distancing measures that prohibits "live performance and dancing activity" in catering businesses, pubs and clubs. The most recent measures were extended on September 8 and run until September 21.
As for the city's live-music venues, some have pivoted to offering food or hosting music-themed quiz nights. Others have not survived. Earlier this month
Peel Fresco, in Hong Kong's SoHo neighbourhood, closed its doors
after being at the centre of the city's live-music scene for over 15 years. Its owner cited the ban as a major reason for closing.
Collins says Canto-pop stars whose careers started in small venues like Peel Fresco must speak out against the ban and do more to support grass-roots artists. A live-music scene is also vital for a city's cultural identity, says Chris B.
"People need to wind down from their stressful working lives and compensate for spending long hours at their jobs … Live music and art performances release stress, and recent research shows that live performances in the company of others make you feel better and reduce depression. Not everyone wants, or can, spend hundreds of dollars to sit in a coliseum to watch a band."
A thriving music and arts scene also increases international awareness of Hong Kong and appeals to tourists and business visitors alike. Live performances enhance any event, from a wedding to an annual dinner to a company incentive gala, she says.
"For the audience, watching 'another screen' doesn't have the same emotions or connections as [watching] a live performer."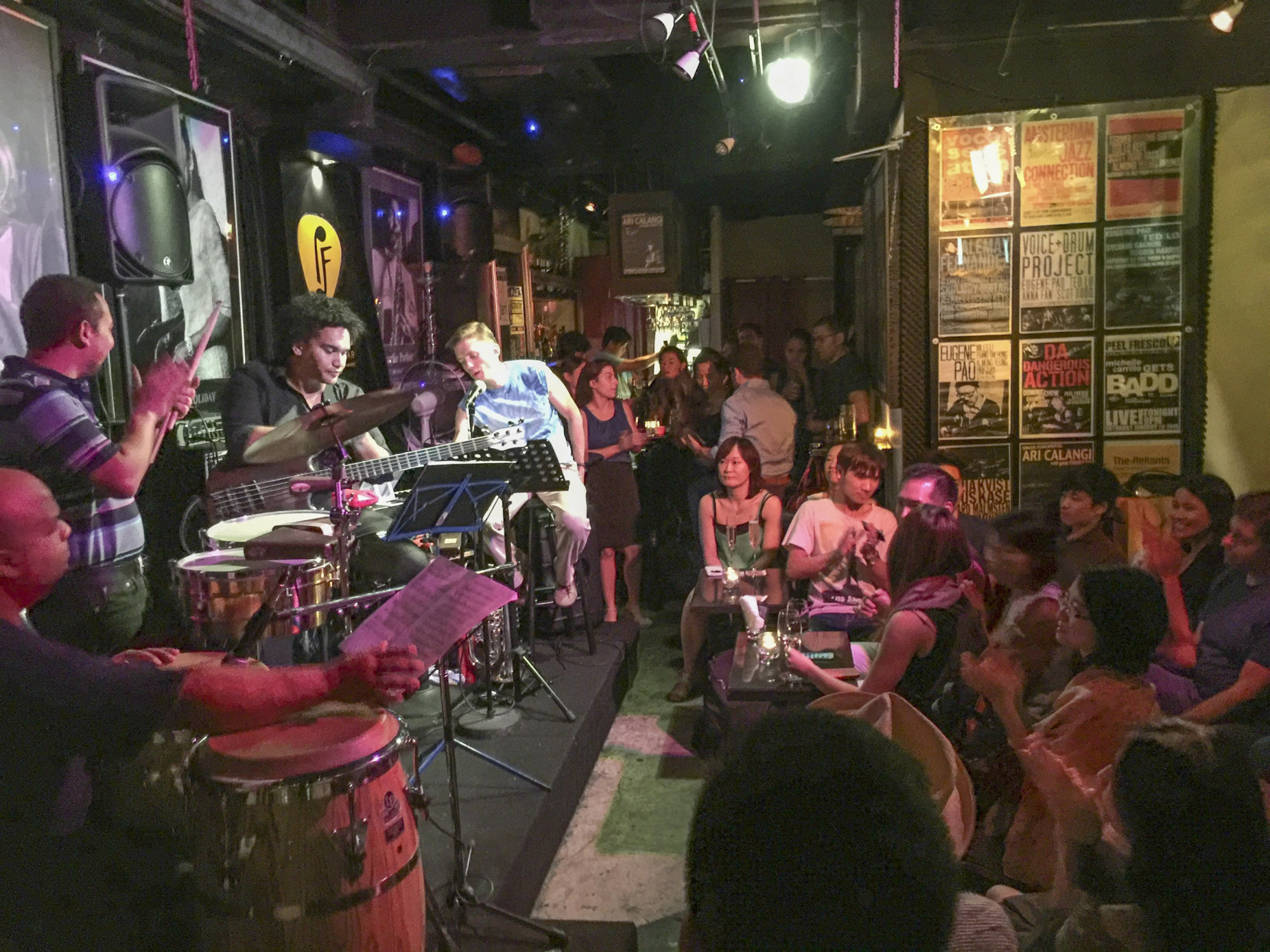 "It also provides jobs, not just for the performers, but the secondary jobs that performances require: sound and production engineers, lighting crew, promoters, the performance licence administrators, stage set designers and builders, ticketing and venue staff, cleaners, security, and the merch manufacturers and sellers."
She also sees the ban's impact on musicians' mental health as a major concern: "It's severe, with depression and anxiety all around. I hear first-hand, from many people, the anger and frustration at not being allowed to work."
On September 24, the Musicians Foundation will host "Lifeline Mental Health Livefest #2", with speeches focusing on mental health. It will be held at
live-music pub The Wanch
, in Wan Chai.
It is much needed. In June the foundation conducted a survey of 465 musicians to gauge the impact Covid-19 restrictions have had on the Hong Kong music industry.
It found that people are hurting mentally, with half of the respondents suffering from depression or anxiety.
"One third are in debt, with 10 per cent of those surveyed owing more than HK$100,000 [US$12,750] – what pressure. We must pull our community together and show that everyone does matter and that we can support each other mentally," says Chris B.