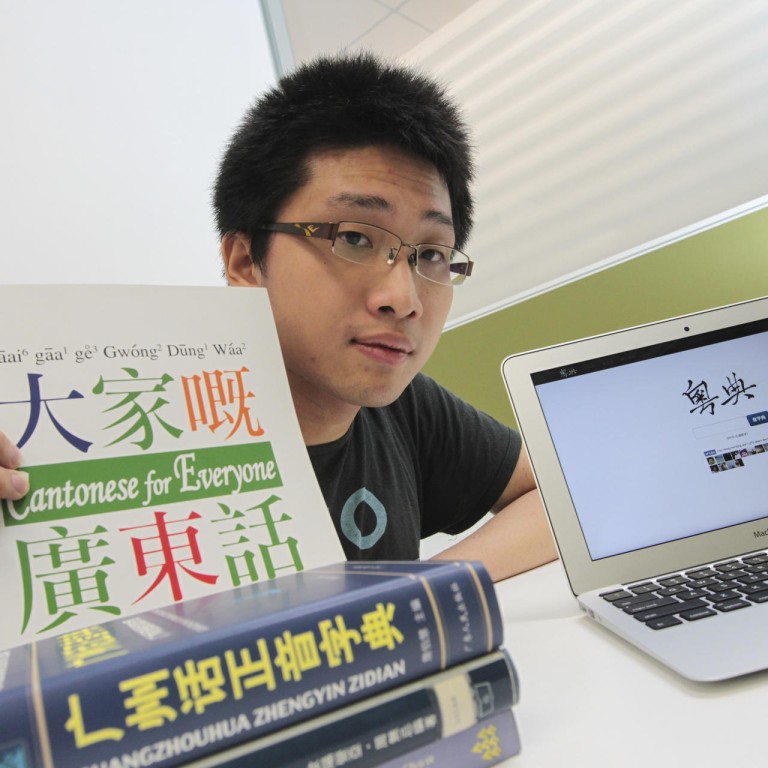 Cantonese or Putonghua in schools? Hongkongers fear culture and identity 'waning'
As debate rages over which language of instruction is best for learning, many Hongkongers feel they are struggling to hold onto their dialect and culture
When Lau Chaak-ming was casting around for a kindergarten for his daughter, he had trouble finding one that used Cantonese. It was a strange, if not ridiculous, situation for a city made up primarily of Cantonese speakers, he thought.
"Most nursery schools have adopted Putonghua and English as their medium of instruction. Parents see playgroups as a way to learn a new language ... But I want to send my daughter to playschool for fun and interaction with other children, not for learning a new language," Lau says.
The increasing emphasis on Putonghua at the expense of Cantonese among local schools is causing concern - and some resentment - among Hongkongers. While educators are split about the efficacy of adopting Putonghua as the medium of instruction, some residents fear that Hong Kong's identity may be lost as the special administrative region is integrated into mainland systems.
It is particularly galling for Lau, a lexicographer with a professional interest in analysing language development.
As a cognitive science student at the University of Hong Kong, he studied how the brain processes languages, spent three years compiling a glossary of spoken Cantonese and a Cantonese-English dictionary, and went on to earn a masters in linguistics.
Now lecturing part time at the university, Lau has taken on an even more ambitious project - compiling an exhaustive online dictionary of Cantonese words in common use.
Although Lau concedes it could take decades to complete the Cantonese dictionary, he says: "I want to do what I can to preserve this vibrant language."
There are an estimated 120 million Cantonese speakers across the world. But if the trend of local schools switching to Putonghua continues, Lau says, "the importance of our mother tongue will be eclipsed by Putonghua and our sense of local identity and culture will keep waning".
According to two concern groups (Putonghua as Medium of Instruction Student Concern Group and Societas Linguistica Hongkongensis), about 70 per cent of the city's 569 local primary schools and 40 per cent of its 514 secondary schools use Putonghua for Chinese-language lessons, although the Education Bureau says it lacks such statistics.
At the Po Leung Kuk Choi Kai Yau School, Putonghua has been adopted for instruction from Primary Two through to Form Six since the through-train facility opened in Kowloon in 2002.
School principal Lau Siu-ling says her doctoral research showed that teaching in Putonghua can bolster students' Chinese proficiency.
For her PhD at Beijing Normal University, Lau Siu-ling tracked the progress of 360 students over five years. Half were taught in Cantonese and the rest in Putonghua, and for fair comparison every participating teacher would teach one class in each dialect.
"The students were divided into three groups according to their ability. I found out that the top students did well, no matter which language was used for instruction. But middle and weaker students performed better if they learned Chinese in Putonghua. It's because Putonghua is spoken nearly the same way as it is written in Chinese [characters]. So students just read and write what they speak," Lau says.
"But [spoken] Cantonese is different from the written [form]. So students who use Cantonese for learning Chinese tend to do worse," she says.
However, educators and linguistics experts are divided on the most effective ways of teaching the Chinese language.
Tse Shek-kam, a professor at the University of Hong Kong specialising in Chinese language learning, argues: "Reading is what boosts language proficiency."
He says students' grasp of a language is not related to the medium of instruction, although he believes they learn best in their mother tongue.
Tse points to a global study conducted every five years by the International Association for the Evaluation of Educational Achievement on the reading achievement of fourth graders. In 2011, Hong Kong ranked first among the 46 participating countries and regions, rising through the years from 14th place in 2001 to 2nd in 2006.
By contrast, Taiwan was ranked 7th in 2011, rising from 22nd place when it joined the study in 2006.
"If you argue students learn better when they can read and write [the way that] they speak, Taiwan should perform better than us ... Using this logic, students from northeastern China should perform the best at Chinese language as they come from Putonghua-speaking areas. But that's far from the case. The best [performers] are from Zhejiang, Hangzhou and surrounding areas where Shanghainese is spoken," he says.
"Hong Kong students are learning three [spoken] languages - Putonghua, Cantonese and English. They are learning them in three written forms, simplified Chinese, classical Chinese and English. They also need to be conversant in two forms of writing - the English alphabet and complex Chinese characters.
"In Taiwan, students under eight years old have to study Chinese-language romanisation. But Hong Kong students don't have to learn Cantonese pinyin. When Taiwanese students are studying pinyin, our students are already reading. That's why our Chinese proficiency is better than theirs."
Cheung Yung-pong, the principal of S.K.H. St James' Primary School and chairman of the Subsidised Primary Schools Council, believes Cantonese is a more effective medium to teach Chinese to Hong Kong students. Cheung adds that the city lacks a mature environment to use Putonghua to teach Chinese language.
"We have a good environment for English immersion as signposts are bilingual in the city. But we do not have such resources for Putonghua. There's also a lack of large-scale tracking studies to see which language is better for learning the Chinese language," Cheung says.
"Having young pupils learn Chinese language in Putonghua is no different from forcing them to use English to learn non-language subjects."
With infrastructure and services strained by mainland visitors flooding into the city, the issue of replacing Cantonese with Putonghua as the medium of instruction at schools adds to friction over policies seen to be relegating Hong Kong's interests and identity in favour of mainland priorities.
The Education Bureau's statement on its website early this year that Cantonese was not an official language, and that schools would receive greater subsidies if they adopted Putonghua as the medium of instruction, prompted activists to form the Putonghua as Medium of Instruction Student Concern Group in February.
"I don't understand why we can't use the language we are most familiar with to learn Chinese. And it's ridiculous that we cannot use our mother tongue to learn in our own place," says group spokesman Kwok Fung-hau.
"My school adopted Putonghua as medium of instruction for a while but they suspended it as the response was very bad. Students stopped asking questions and kept quiet in discussions, and some were nodding off in class."
Hong Kong isn't the only region where efforts to impose language policies have stirred anger over cultural hegemony. Residents in nearby Guangdong have staged several large-scale rallies in recent years in support of Cantonese, which is seen as being increasingly under threat. Similar protests were reported in August after provincial television station Guangdong TV announced plans to broadcast the bulk of original programmes on its news channel in Putonghua instead of Cantonese from this month.
Cantonese is regarded as a modern variant of the ancient Han language. Compared to Putonghua, it has a much older lineage, with pronunciation, vocabulary and usage similar to the official language of the Tang dynasty (618-907).
In fact, many Cantonese expressions and words are based on the elegant and refined sounds of classical Chinese, Tse says. The Cantonese expression (disgusting), which some believe to be a modern phrase, was actually used in 18th century Chinese masterpiece, .
Kwok says the issue goes beyond a debate over education or linguistics.
"Some schools employ more mainland teachers than local now. At those schools, not only is Chinese taught in Putonghua, but also subjects like maths and general studies," he says.
At Choi Kai Yau School, half of its 40 Chinese-language teachers are from the mainland, but principal Lau insists the school does not receive additional funding from the Education Bureau for using Putonghua for instruction.
"Our aim is to train students to be trilingual [speaking English, Cantonese and Putonghua] and biliterate [reading and writing English and Chinese]. Our students are fluent in Putonghua by the time they graduate," she says.
However, students such as Kwok see an insidious influence in the education system.
"The situation is getting out of control. If the trend continues, our local teachers, culture and identity will be pushed to the fringe."
This article appeared in the South China Morning Post print edition as: No happy medium