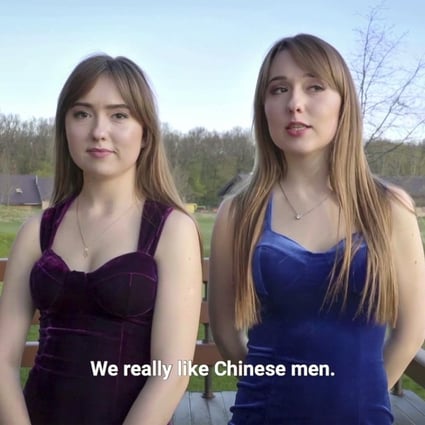 Screen capture from a promotional video made by Ulove. The dating agency, which matches young Ukrainian women with Chinese men, has over 800,000 followers on Weibo. Image: Handout
Beautiful Ukrainian women for Chinese men: dating agency Ulove is certainly popular, but is it successful?
Ulove, which matches 'high-quality' Chinese men to young, good-looking women in Ukraine, has more than 800,000 followers on Weibo. Clients hope to emulate the love success of its 'winner in life' founder Max Mei – but do they?
Screen capture from a promotional video made by Ulove. The dating agency, which matches young Ukrainian women with Chinese men, has over 800,000 followers on Weibo. Image: Handout