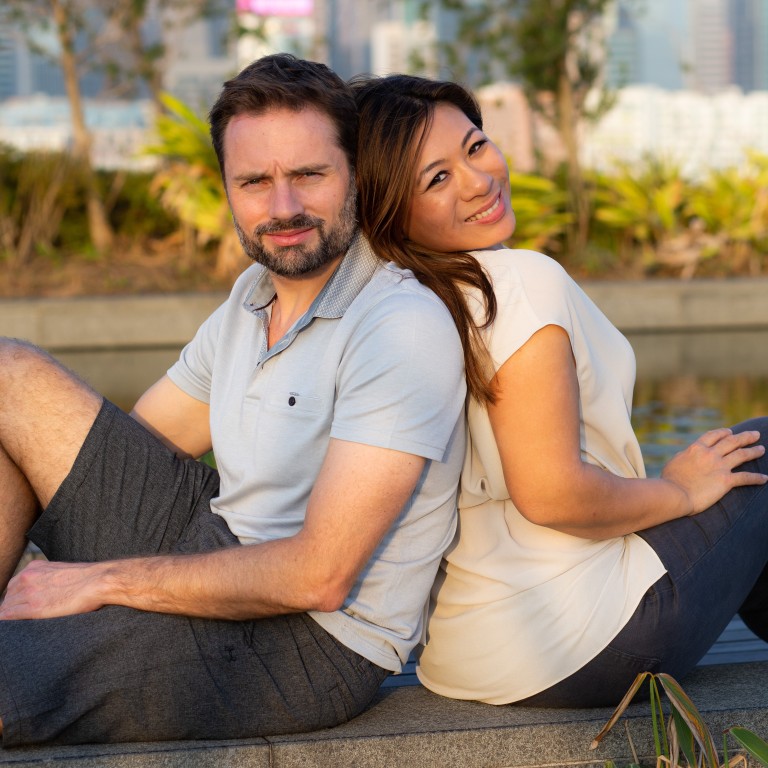 How first-time parents can survive loneliness and lack of sleep: by communicating and having empathy
Having a new baby is 'like taking an extra 2.5 full-time equivalent job position', says psychologist Jim Bierman
The pressure combined with exhaustion and different parenting styles can put a huge strain on your relationship
Soon after marrying her childhood sweetheart, Amy Wong discovered she was pregnant with twins. Shocked yet delighted, the couple assumed parenthood would cement their relationship. But instead, they found themselves at loggerheads. Juggling her legal career with child-rearing responsibilities, Wong noticed a steep decline in their marital bliss.
"I was constantly rushing between the office and home, desperate to spend as much time with the kids in the morning and then get back for their bedtime. At times, I felt I was doing all the parenting myself, as well as sorting playgroups and kindergartens, arranging play dates, planning the kids' meals, managing the helpers and our household," the Hong Kong mum says.
"While my husband helped with night feeds and taking the kids to playgroups, he also made time for his social life and to play football at the weekends. He just didn't feel the same degree of obligation as I did," recalls Wong, now a happy, stay-at-home mother of three.
Looking back, Wong sees how they went into parenting completely blind. Their views on how to raise children, their personal and family values, and expectations of each other all came to a head as they struggled to make it through the day.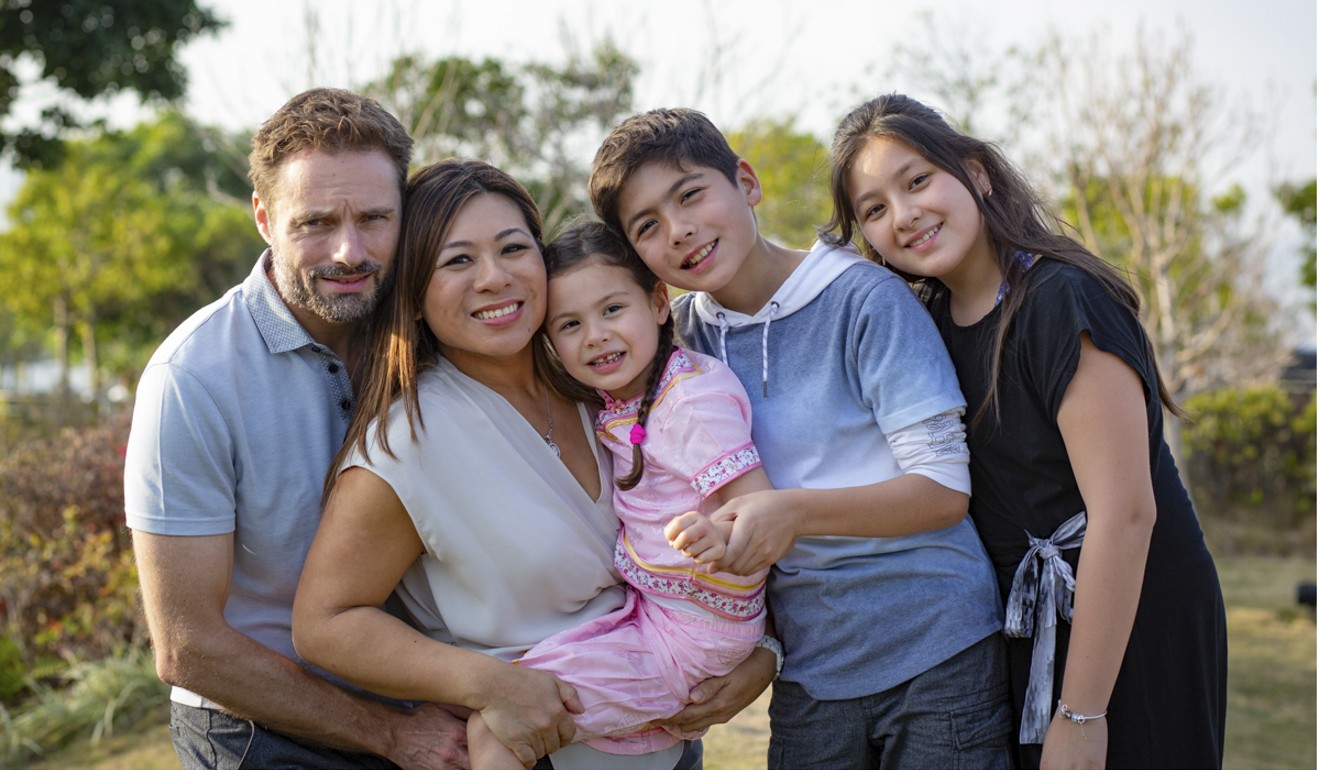 Though the arrival of a child can be the happiest day of the new parents' life, it's a myth that everything will be wonderful from this day onwards, advises Jim Bierman, a clinical psychologist and certified parent evaluator at Central Health in Hong Kong.
"The reality is having a child turns your life upside down completely. Your priorities change. You've just added a 2.5 full-time equivalent job position to your life. It divides your previous notions of partnership and marriage," he says.
"Everything is different … Some days will be beautiful and priceless, and other days will be challenging. When couples enter parenting on the myth that it will be a life-defining happy moment forever, and they're hit by moments of unhappiness, challenges or disagreements, they become vulnerable to feeling like a failure as a parent, as an individual, and as a spouse."
The birth of a first baby is the greatest challenge a relationship will face, marriage researchers say. Almost 70 per cent of couples experience a decrease in marital satisfaction during the first year of a baby's life, according to studies by renowned psychologist John Gottman, founder of the Relationship Research Institute in Seattle.
There are a number of reasons why romantic relationships take a dive after the arrival of a child. A key factor is exhaustion, says Bierman.
"I've been doing this for 24 years, and I can't tell the difference between sleep deprivation and clinical depression. When you're getting less than five hours of sleep for a few weeks, you can slip into symptoms that are like clinical depression. It's not clinical depression; you're exhausted," he warns.
Dr Katie Larson, founder of Hong Kong-based GrowthQuests and a growth transformation coach, says the rare conflicts that have arisen with her partner since the birth of their daughter have resulted from shared sleepless nights.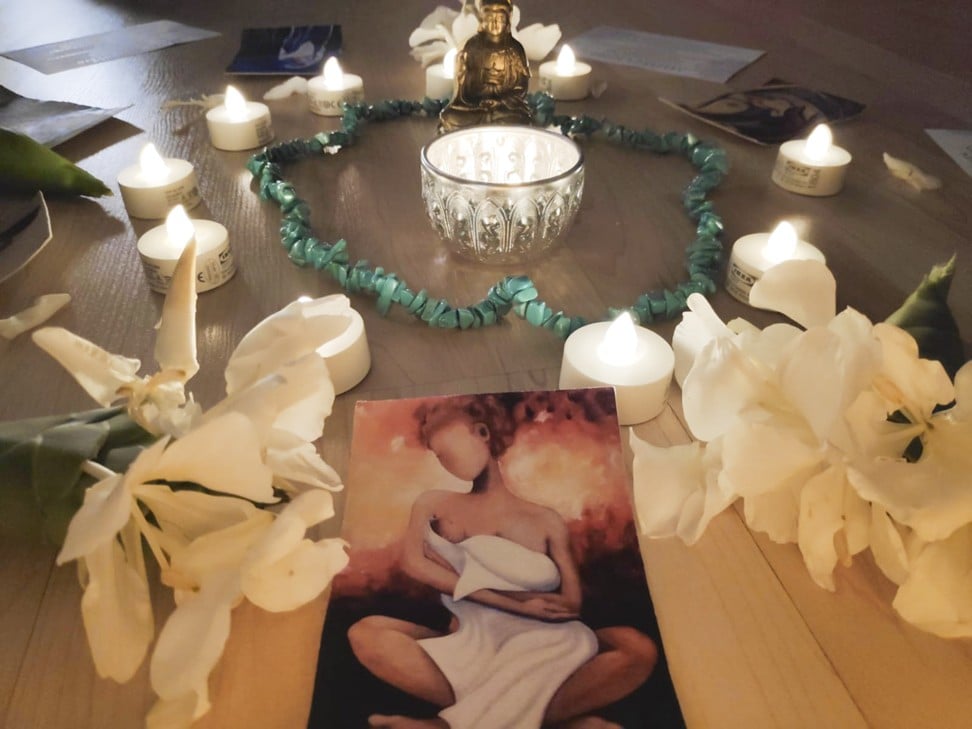 "I recently realised that I have postnatal depletion, a year after my daughter's birth. It's not depression per se, but an utter exhaustion from changing hormones, lack of sleep and various emotional adjustments to this new life," says the mother of one.
To help new mums navigate the complex emotions that come with the transition to motherhood, Larson now hosts a monthly workshop series called "Mum-Quest: A Mother's Journey".
An overwhelming emotion for both mothers and fathers is loneliness, says Bierman. As mums naturally take on the lion's share of feeding and soothing baby to sleep in the early weeks, they can feel isolated. At the same time, men – especially those who want to be active fathers – can feel excluded and confused about their role. They crave intimacy with their partner and connection with their child, Bierman explains.
As roles and relationships shift, so too can a partner's identity. Bierman says some men feel disappointed when a mother chooses her children over her career. Other dads struggle to accept the idea of their partner returning to work while a helper raises the child.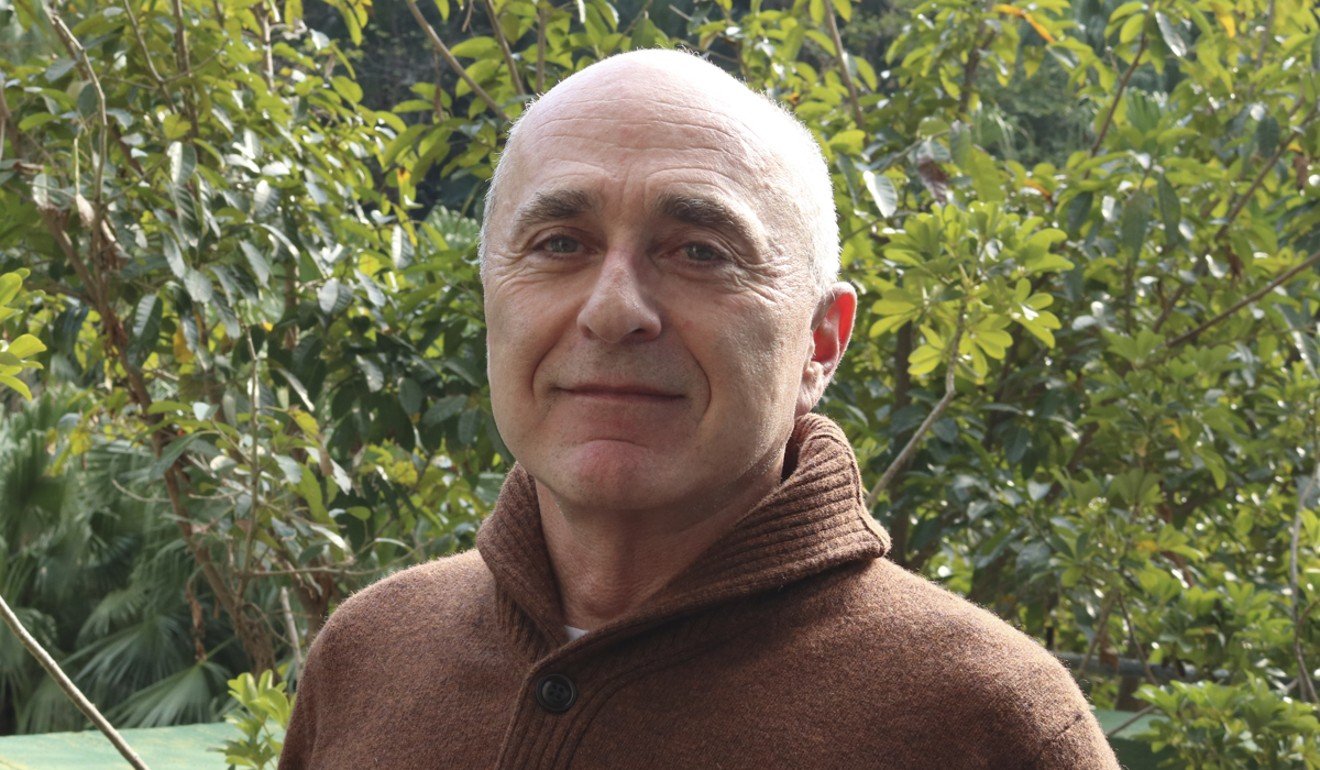 Equally, Bierman sees mums who crave an identity outside motherhood, and stay-at-home parents who feel undervalued or unappreciated because their partner doesn't recognise how hard he or she is working.
Assumptions about each other's roles can become a battlefield for new parents, Bierman says.
"The assumptions you make about parenting based on your family of origin are not the same as the assumptions that your partner makes."
The way we were raised influences our parenting style – another bone of contention for new and seasoned parents.
American Brent Horner and his Chinese wife Daphne Tang, parents to two-year-old Cedric, attribute their different parenting styles to their cultural upbringing.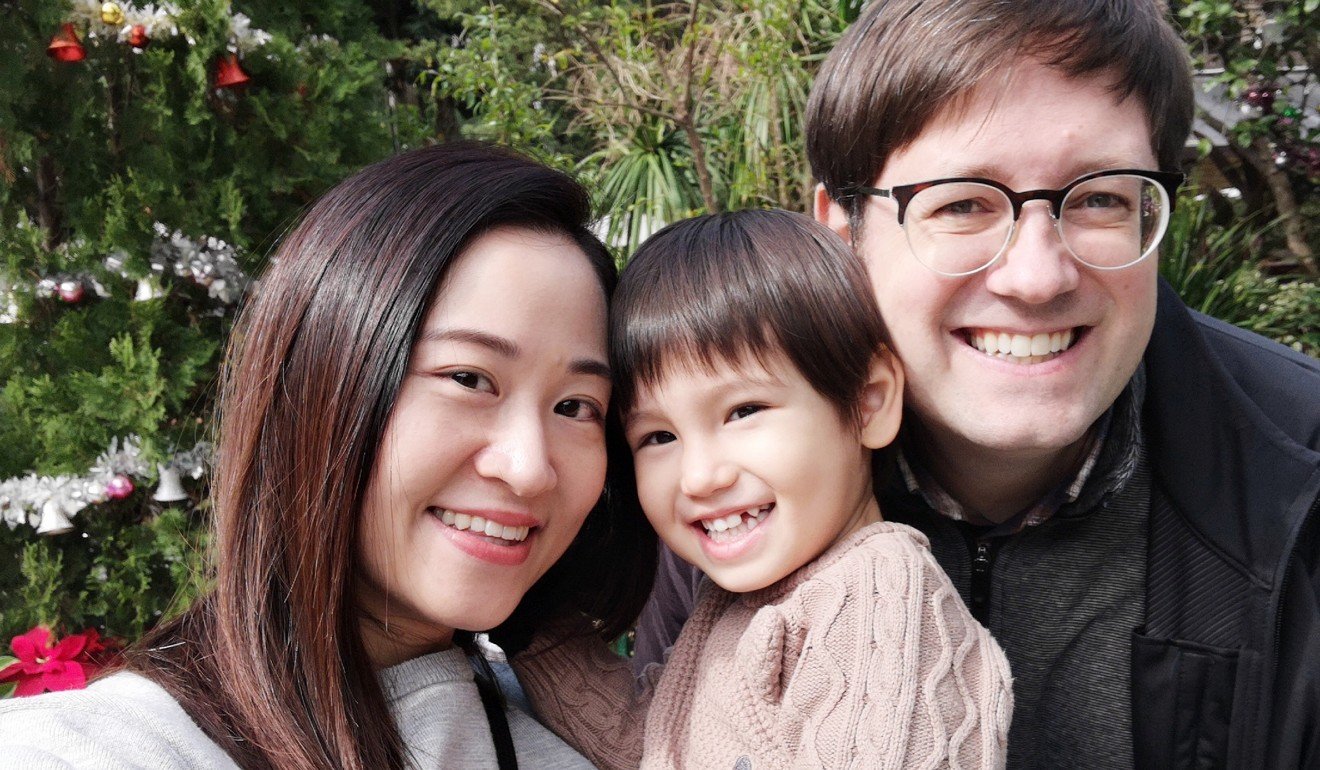 "Like most people, our first 'instincts' as parents are to treat our children the same way our parents treated us. And, coming from different cultures, naturally our own parents' styles were different. So, for example, without realising it I might naturally lean towards being a bit more permissive, and Daphne might sometimes have a bit of an authoritarianism streak that she inherited from her mum," says Horner.
Horner and Tang have found an effective way to enjoy parenthood and their relationship with each other. Last year, Horner discovered Parent Effectiveness Training (PET) while he was completing his doctorate in psychology. After attending the course, he began to interact differently with his son, which inspired Tang to sign up for the next available course.
PET helped them align their parenting styles and improve their communication with each other. Together, they joined the instructor's training workshop and they are now running their own classes for other parents.
"We share the same language now, and so are more open and willing to share, and be more patient and understanding with each other. Communication is at the core of everything. Being honest and open with your own thoughts, feelings and needs, and especially being a good listener, able to empathise and understand your partner," says Horner.
Spending time together is important too, Tang says. "Your child can be the most important person in your life, but your partner is the person you will spend the rest of your life with. He or she will always be your family, especially when your kids establish their own families.
"Even though I feel a need to be with Cedric all the time, I am willing to spend more one-to-one time with my hubby," she says.
The secret sauce to Wong's happy marriage is their time spent together and their time spent apart. "My husband and I always make sure we have time with and for each other, and also time to relax and get away from the household routine for a couple of days around three or four times a year.
"It's also important to allow each other to do our own thing separately, and so sometimes I will do things with my friends – go on trips or retreats abroad – and my husband will often to do his boys' steak nights, go to his fitness classes and play football."
Small romantic gestures, respect for each other's roles and acknowledgement of each other's needs also contribute to the success of their marriage, says Wong.
"My husband is incredibly generous to me with gifts, and financially. I think this is super important for women who once earned their own money and have given that up to be a full-time mum. We lose our identities in so many different ways, and to not feel equal in financial freedom would probably have ended in divorce for me."
Larson recalls the advice she was given during her pregnancy: "Every time you get upset, the quicker you realise you are a team and not opponents, the stronger your family will be."
"When my baby was two months old, I was exhausted and feeling trapped by my new role. My husband knew I needed to be healthy and happy, so he got me a night in a hotel by myself to rest and relax. From then on, I had that every three months because we saw what a difference it made to our team," she says.
By checking in your relationship, learning assertive communication skills, knowing you can access counselling as needed, there is a toolbox ready to use when conflicts arise, Bierman says.
"Parenting together is a rewarding journey; you needn't wallow in frustration and confusion when it gets hard. Take the time to focus on your marriage and being a couple. It's good for you and it's good for your children.
"Take the time to communicate with each other. When you argue, do it constructively and respectfully. And finally, give yourself time when you're tired and overwhelmed. We give kids a timeout; sometimes, adults need them too."
This article appeared in the South China Morning Post print edition as: B a by steps in parenting