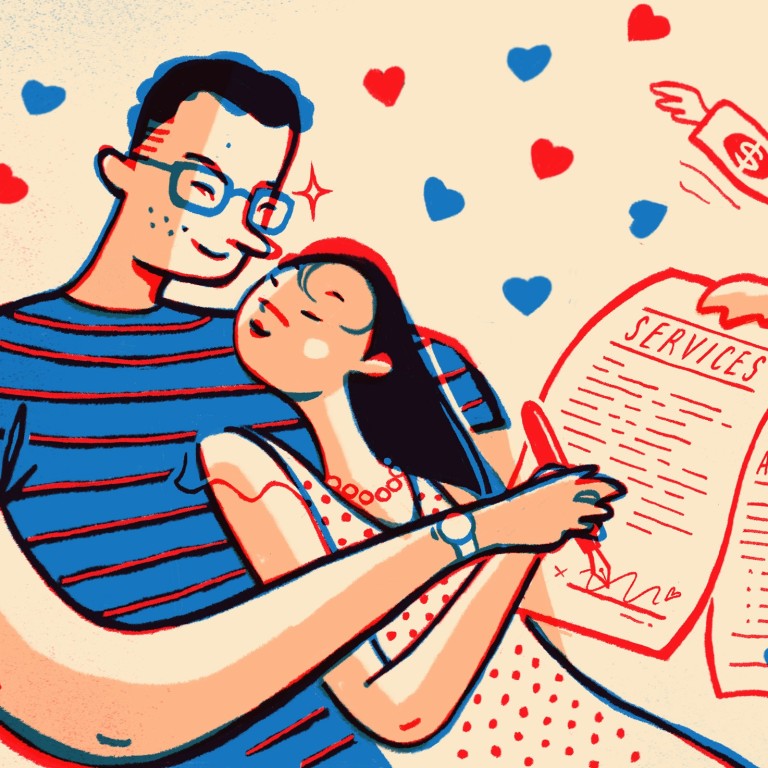 Hong Kong dating scam: sales agents pose as dates to sell services and earn a commission
Love-seekers thrilled at being asked out on dates by online suitors are finding themselves being pushed to buy services packages when they meet
The fake boyfriends and girlfriends tell the victims they also use the service they are promoting, making them think they have their best interests at heart
Macy felt great. Alan, the man she was dating, was good looking and apparently lived a life of luxury. They had met on the dating website Coffee Meets Bagel, then twice in person. He had seemed interested in getting to know her, Macy says.
The "tall, handsome gentleman" told her he worked in marketing and his Instagram feed opened a window on his luxury lifestyle. All seemed to be going well until he asked her to join him on a visit to a traditional Chinese medicine practitioner.
"He asked me to buy a package of 10 treatments of Chinese medicine before he'd have dinner with me. I thought to myself, 'Why should I have to buy that just to have a meal with him?' It made me feel terrible," the 26-year-old Hong Kong woman recalls.
As it turned out, Alan was a sales agent, employed by a company to beguile unsuspecting women into purchasing goods and services they do not need.
Macy (who did not want to reveal her real name) did not see Alan again, nor did she buy any of the treatment packages. But many Hongkongers do fall for such unscrupulous sales tactics – only to find their dates mysteriously fall off the radar.
Last year, Hong Kong police recorded
596 cases
of online romance scams, a 422 per cent rise from 2016. Victims were duped out of as much as HK$454.8 million (US$58 million). Online romance scams concerning beauty services were one of the major categories – though it is not known how many involve the companies acting in concert with the sales agents.
The financial cost is not the only impact of the scams. Victims are psychologically harmed by such encounters, which can take a toll on the self-worth of those targeted. Like Macy, though, there are others who understand that if something seems too good to be true, it probably is.
Twenty-six-year-old Pammy, a Hong Kong teaching assistant, is another case in point. She met a man going by the name of Kit through a dating app in 2017. The two got on well – at least when they began text messaging.
Pammy (who is also recalling her experience on the condition of anonymity) was excited when Kit finally asked her out for a date – until he proposed meeting at a health spa.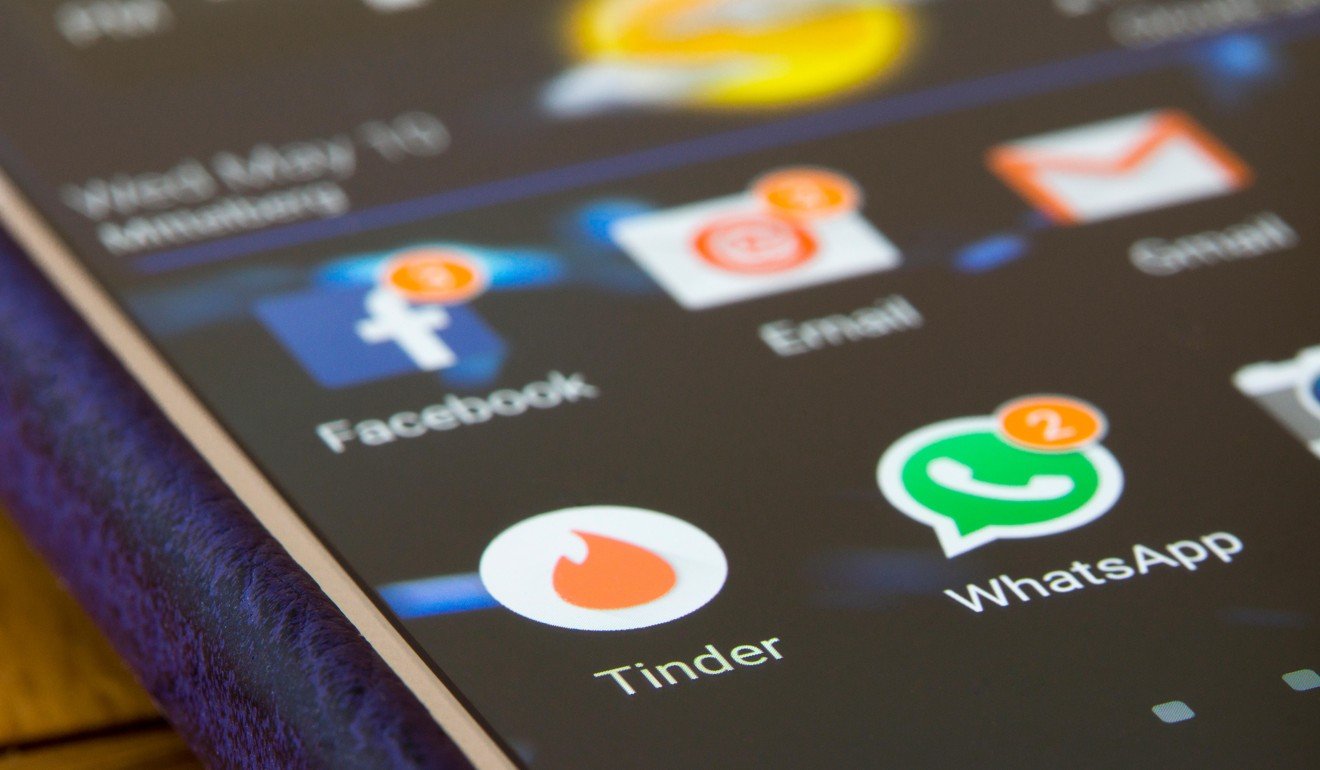 "At first he suggested going out for a drink, but then he said we should enjoy a massage together in Mong Kok afterwards. When I said I didn't want a massage, he kept pushing me, asking me to pay for one," Pammy says.
She adds that she blocked his profile on the app after realising that his romantic overtones were just a scam to cover his true intentions.
"Since then I've learned to be more cautious when getting to know people online," she says. "I don't use online dating apps so much now."
Hong Kong politician and Democratic Party treasurer Ramon Yuen Hoi-man says that over a 12-month period during 2017 and 2018 he was approached by and helped more than 200 victims of online scams. In total, the complainants had lost more than HK$10 million (US$1.3 million).
"The perpetrators usually look for the victims on social media and do research on their hobbies and inclinations before messaging them … They usually reach out to many people's profiles at the same time," Yuen says.
He adds that he has identified several types of online romance scams, including cases in which the parties never even meet – a variant of the so-called catfishing phenomenon.
In cases such as Macy's, however, the con artist and the victim meet face to face, and many aspects of the perpetrator's social media profiles are true to life. This, Yuen says, enables them to gain the trust of the victim.
"They tell the victims that they also use the service [they are trying to promote], misleading them into believing that they have their best interests at heart," Yuen says.
"The victims let their guard down. In some cases, the shop staff go along with the scam, assuring the victim it's the first time their date has brought anyone with them, with the aim of making them feel special."
According to the Hong Kong Consumer Council, complaints related to sales practices at beauty services fell slightly in 2017, from 1,240 in 2016 to 1,148. But a spokesperson for the council says the organisation does not handle these kinds of complaints, because of the difficulty of proving a connection between the sales agent and the companies involved.
Currently, most dating scams involving the sale of beauty services are handled either by the Hong Kong Police Force, who can charge the perpetrators with obtaining property by deception, or the city's Customs and Excise Department, which can seek compensation for the victims under the Trade Descriptions Ordinance.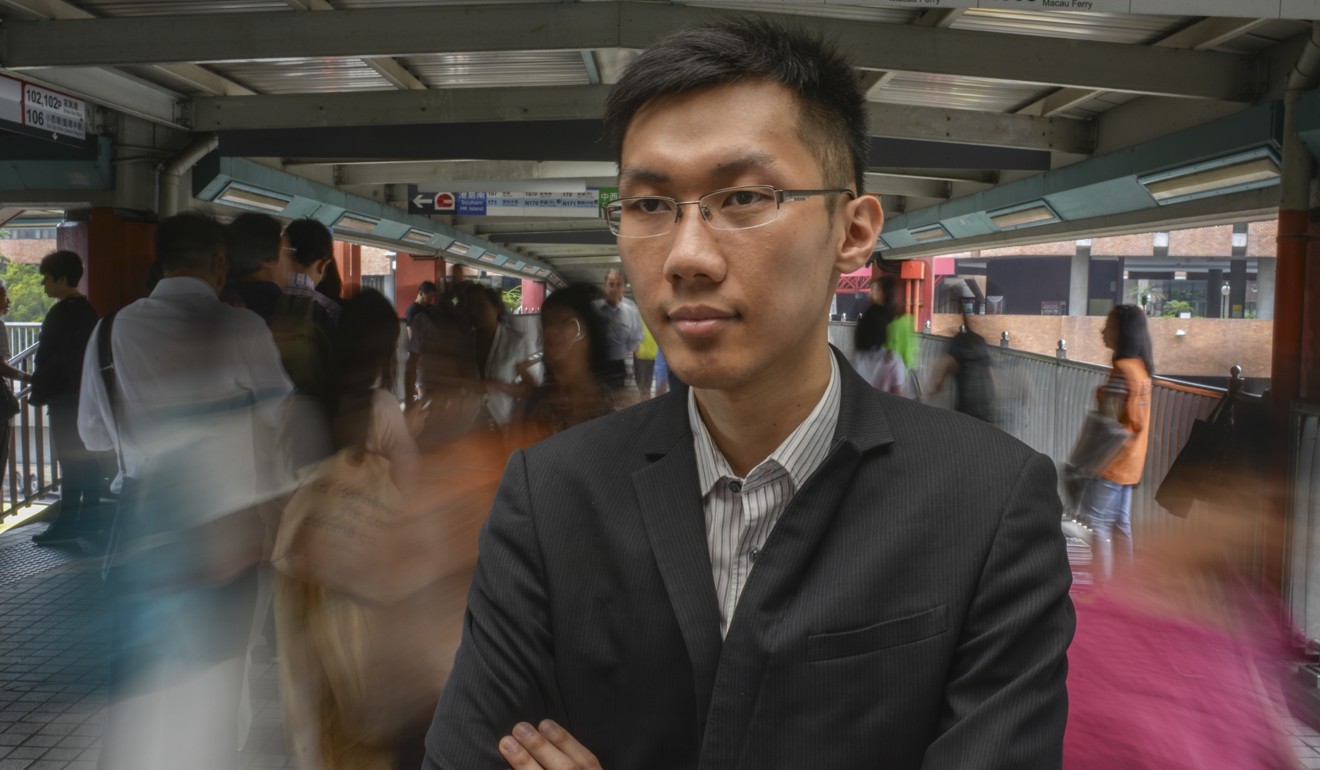 Some of the city's beauty parlours and fitness centres have made a name for themselves by indulging in dodgy sales practices. The Commerce and Economic Development Bureau says that between the Trade Descriptions Ordinance taking effect in 2013 and the end of 2018, it received 1,124 complaints involving alleged aggressive commercial practices.
Of these complaints, 374 were related to beauty services and 489 involved those offering fitness services.
In April, the Hong Kong government completed a public consultation regarding a proposed statutory cooling-off period for contracts signed by consumers for beauty and fitness services.
The proposal was a response to cases in which consumers reported being pressured to pay large sums of money upfront for the likes of gym memberships and beauty salon packages.
Also in April, Singaporean
Tan Lay Hong
sued a Hong Kong beauty chain for allegedly pressuring her into paying HK$1.3 million (US$167,000) to upgrade her treatment plan. She alleged that she was prevented from leaving the centre after refusing to sign the new contract. After four hours being held as a virtual hostage, she signed up, Tan told the District Court.
The government's consultation found that beauty parlours and fitness centres often engaged in "unscrupulous tactics, including arranging multiple salespersons to prevent consumers from leaving … and even targeting consumers' social or physical weakness".
If the proposal – originally expected to be introduced to the Legislative Council in 2019-20 – is made law, consumers will have either a three- or seven-day cooling-off period. If they change their mind about their purchase, they must be refunded within seven and 14 days, respectively.
In 2018, a
26-year-old man
was sentenced to 160 hours of community service for misleading women he knew on social media into purchasing beauty treatments costing more than HK$200,000 (US$26,000). Wong Kit-cheong, who received 30 per cent commission for each sale, pleaded guilty to the charges.
The government said it was the first successful prosecution of a trader failing to identify commercial intention in selling beauty services.
But the Democrat Party's Yuen says current penalties are insufficient to deter scammers.
"The way these sales agents disclose their interests should be more comprehensive and accurate," he says. "The government can consider establishing a licensing regimen to ensure that only certified beauty parlours can operate a business."
Tips from Ramon Yuen on avoiding online romance scams:
1. Try to ensure you know your date's true identity before you meet, because it is difficult for websites to verify their users' profiles. Find out if you have any acquaintances in common.
2. Scammers employ many different tactics to ask victims to spend money. They usually start with a small amount, and the demands gradually increase. If your date asks you to pay for something, be on your guard.
3. Do not share your personal information on online dating sites, even in private messages – security and privacy protection on such sites is often weak. Information can quickly get into the hands of scammers who will use it to their advantage.
Illustration: Perry Tse