Lessons in altruism and empathy from Hong Kong children who set up online second-hand books store, charity sale and ball
'Don't wait for the perfect time. Just go for it,' says 15-year-old who set up Hong Kong's first online store for used English-language children's books
Build a team first, says 17-year-old who helped run a charity ball; sisters aged six and eight were their own team when they raised funds for a family friend
Empathy and altruism can be some of the hardest lessons to learn. Volunteering teaches children about them, gives them a sense of purpose and is a great way for them to get to know their communities – as well as to get away from their electronic devices.
In 2019, Bailey Cherry, a student at the Canadian International School in Aberdeen, on the south side of Hong Kong Island, realised her bookshelves were overflowing, and looked for a sustainable way to pass on some of her books to others. That led her to found reBooked – a non-profit enterprise and Hong Kong's first online store for used English-language children's books.
The enterprise provides convenient ways for people to
donate books
through multiple collection points and couriers, who pick up the books directly from donors' homes. When the books are received, they are quality-checked, sterilised and their details uploaded to the reBooked website. Donors earn store credit to buy other titles from the site.
"For the first few months, I worked on reBooked with the support of my family, school and close friends, relying on personal connections to get the word out," Bailey, 15, says.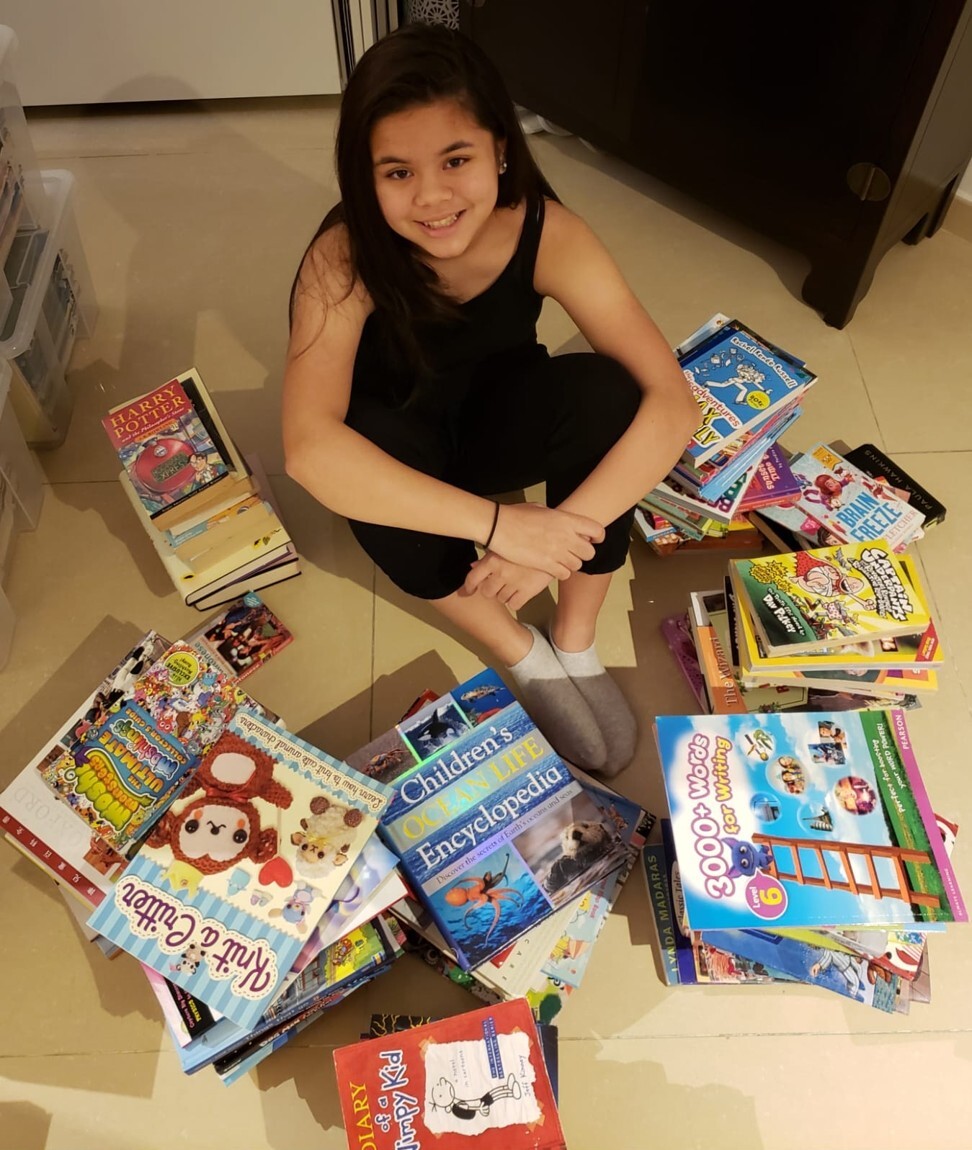 Then she entered reBooked in a competition for community projects organised by
Kids4Kids
, a non-governmental organisation in Hong Kong, and it won. This increased reBooked's profile, provided it with initial funding and offered opportunities such as a mentorship programme.
This summer, reBooked launched a pilot internship programme for children aged seven to 16. "I wanted to give other kids an opportunity [to learn] and exposure to a growing start-up," Bailey says. "It's been great to see others get excited about sanitising second-hand books, and I'm grateful for this growing community."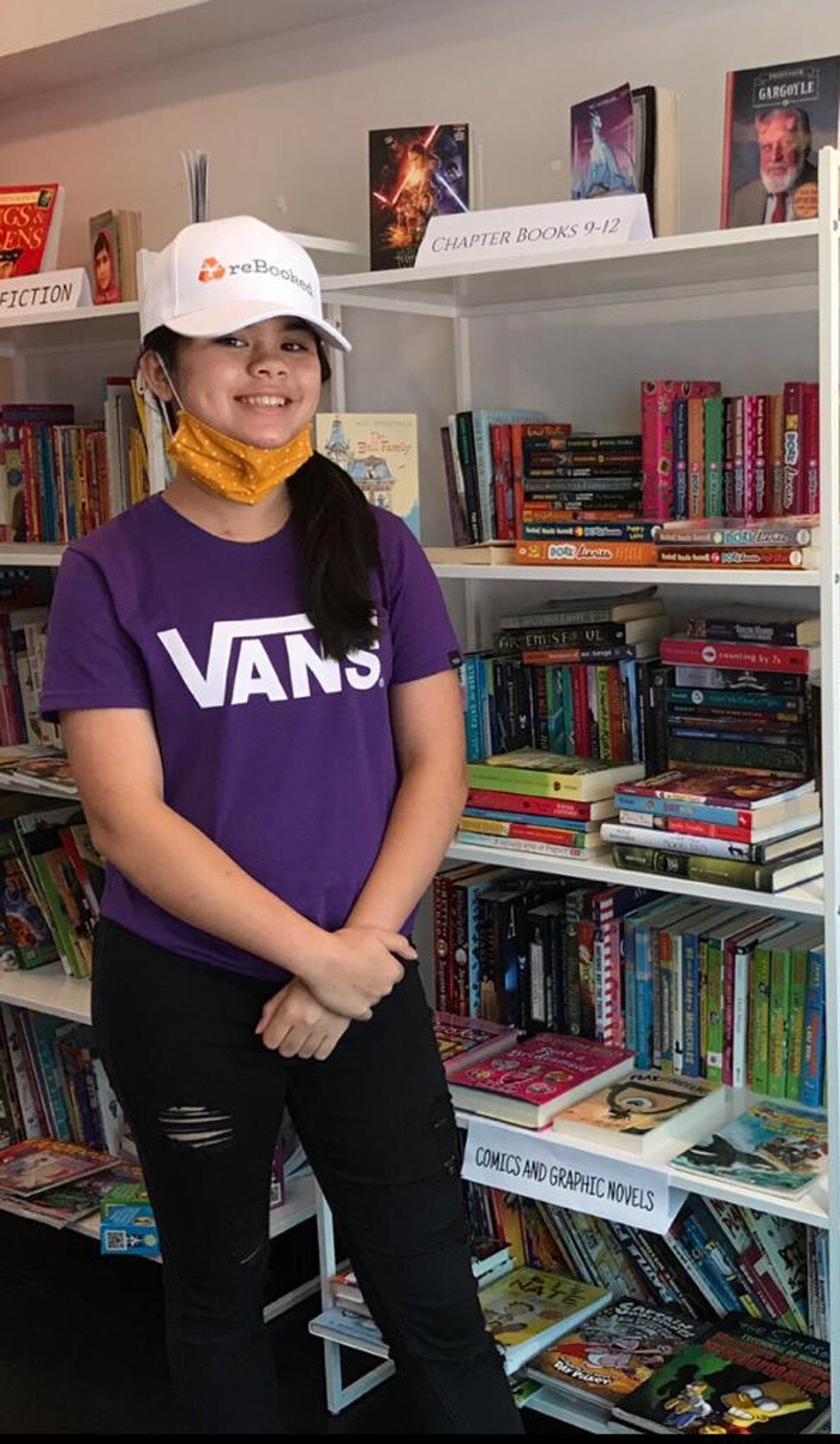 ReBooked operates 24 hours a day, seven days a week, and although Bailey is grateful for the steady stream of customers and generous donors, she's realised that the work never stops.
"During exams, it was stressful because both my schooling and reBooked are priorities to me," she says. "To balance my time, I've made sacrifices in my social life, but have enjoyed meeting new people and networking with organisations with similar goals."
Because of
Covid-19
, reBooked has had to cancel its participation in several fairs and eco-friendly events. The organisation has also bought a book steriliser to ensure extra protection for buyers.
"Covid-19 also presented us with unexpected blessings," Bailey says. "With the
closure of schools
and public libraries, our online sales really took off. I think our affordable price points resonated well with families who wanted to keep their children busy without breaking the bank."
In less than a year, reBooked has collected 12,000 books, sold 5,000 and passed on 2,000 to community partners such as Refugee Union and social enterprise Rolling Books. In addition, reBooked has donated money to Refugee Union, which aims to safeguard the rights and improve the well-being of refugees in Hong Kong.
Bailey's goal is to continue to build her team and collaborate with companies and schools to create more drop boxes for book donations. "We are also in dire need of storage space for all the books passed to us. Right now, we are paying full price to have several thousand books in storage."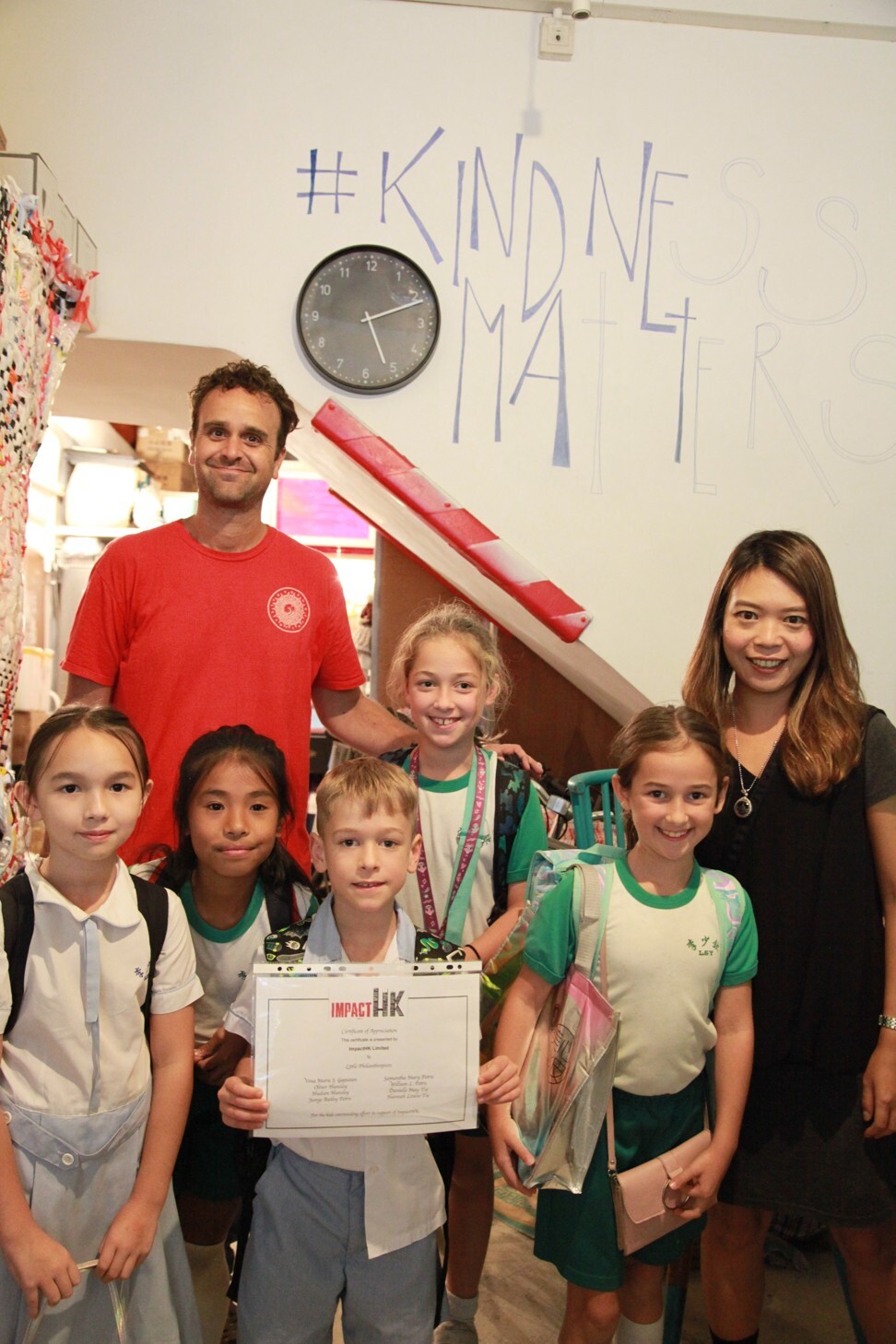 For students hoping to initiate a start-up or charity, Bailey's advice is to do your research and surround yourself with people who are supportive.
"Don't wait for the perfect time," she says. "With 80 per cent of an idea, just go for it and be prepared to modify along the way. Network with like-minded people. You never know what doors will open."
Little Philanthropist, a non-profit educational organisation in Sai Kung, in Hong Kong's the New Territories, was founded in 2016 by then eight-year-old Jeorge Petris and her six-year-old sister, Samantha, when a family friend, Cary, was battling stage-four
cancer
. After having little success with regular treatments, Cary began immunotherapy, which was more expensive. The sisters, who both go to Sai Kung Central Lee Siu Yam Memorial School, wanted to help – as did their mother, Julie Petris.
"My husband and I work in the toy industry and, when the kids came to our office, there would be loads of samples lying around," Julie Petris says. "Their idea was to sell these in Sai Kung Square to help raise money for Cary. Without an established venue, this is illegal, so the children searched with their friends to find a better way."
After contacting beneficiaries including the Children's Cancer Foundation, the Hong Kong Cancer Fund and Mother's Choice, the children completed paperwork and contracts, made fliers and went door-to-door to toy companies to ask for donations.
The response they received was overwhelming, and Little Philanthropist began to recruit more volunteers and launched a website. Learning centre Jumpstart Mandarin offered its space in Hang Hau as a venue at which the group could sell goods from 50 sponsors. Food and drink donations soon followed.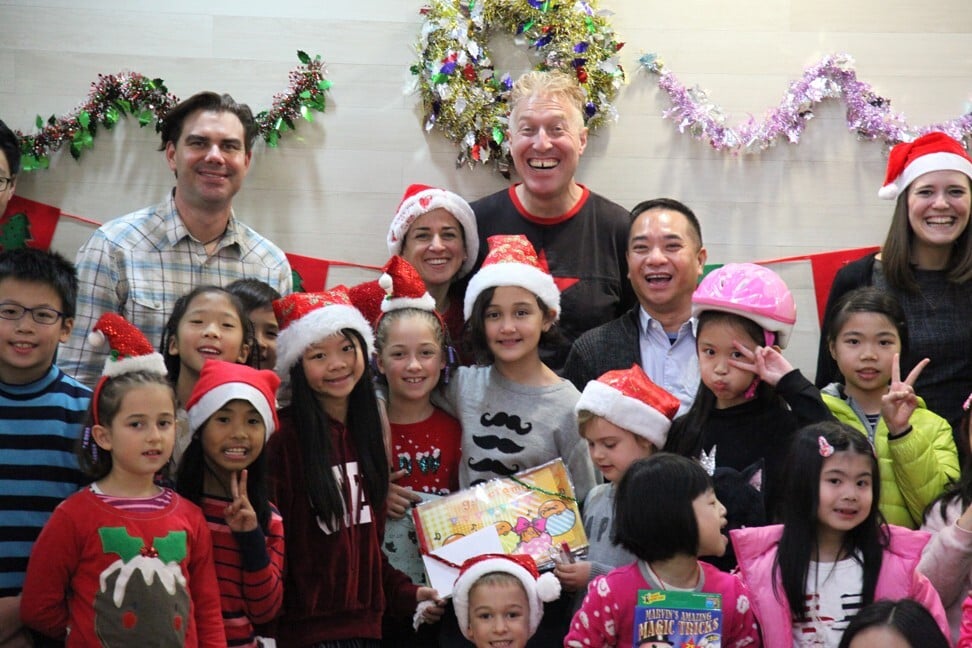 The charity sale was a great success, with more than HK$250,000 raised – all of which went to beneficiaries of Little Philanthropy. There were 69 volunteers at the event, and 43 of them were children.
Since then, the Petris sisters have continued to expand Little Philanthropist, with the help of their eight-year-old brother, William, and 130 registered friends, selling toys at the 24-hour Charity Dinghy Race (an annual event run by the Hebe Haven Yacht Club) and at Momentai, a bar and restaurant in Sai Kung.
Little Philanthropist volunteers have also helped with craft mornings for the elderly at the China Coast Community Centre in Hong Kong's Kowloon Tong district, made gift bags for terminally ill patients at Ronald McDonald House in Sha Tin in the New Territories, and enjoyed kindness walks with Jeff Rotmeyer and his
ImpactHK
organisation – stopping to fill a community fridge with food for the homeless. Cary has now been cancer-free for two years, Julie Petris adds.
Parents who want to encourage their children to give back, she says, should show an interest themselves before introducing them to charitable work.
"Kids love to follow what their parents do. We don't do video games, television doesn't exist and movies are only for the weekend. We want our kids to be grounded and not carried away with all that this city can bring. We let them see how things are in the world, both good and bad," she says.
Debutante HK is a group formed in 2019 by 14 students from
King George V School
, one of the city's oldest schools. They wanted to promote inclusivity in their community and provide teenage girls with a platform for their talents. Founding member Karisna Harjani, 17, says the aim was to give girls a chance to network, mentor each other, achieve their highest potential and raise money for charity.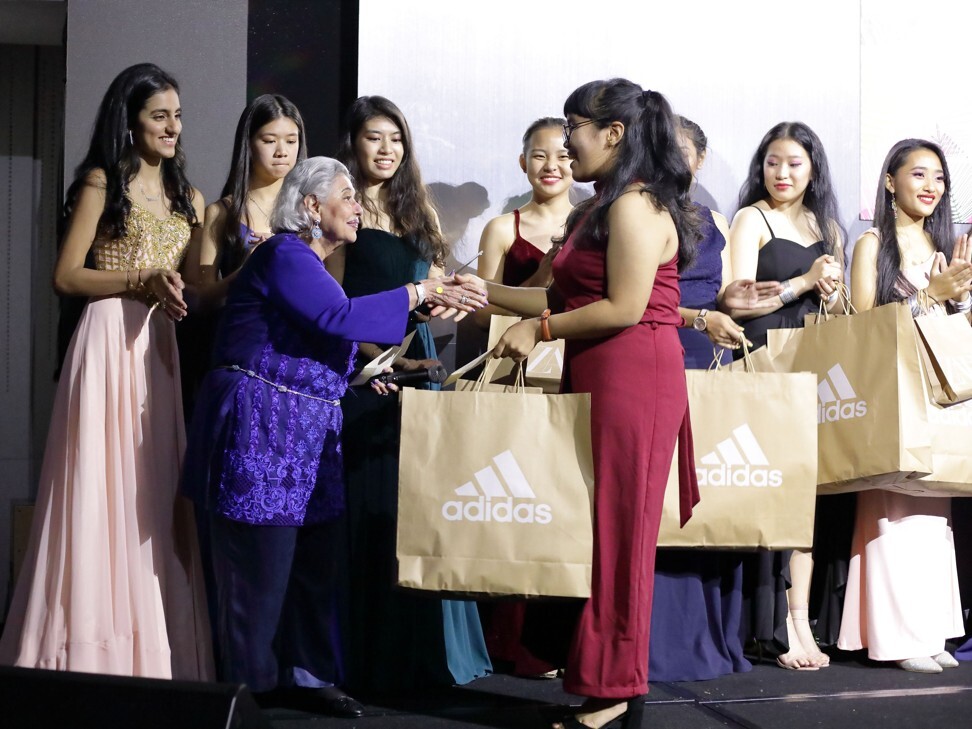 "We collaborated with the students of Sir Ellis Kadoorie Secondary School, held a formal audition and met the students to rehearse twice a month," she says.
After receiving financial support from sponsors and a generous donation from philanthropist Purviz Shroff, the group threw a Debutante Ball fundraising dinner and talent show at the W Hotel in West Kowloon to raise money. Tickets were priced at HK$1,200 each or HK$10,000 per table.
"Our biggest challenge was having to postpone the ball twice, due to the
ongoing civil unrest
and the global pandemic," Karisna says. "The ball finally took place on June 26, with 190 attending."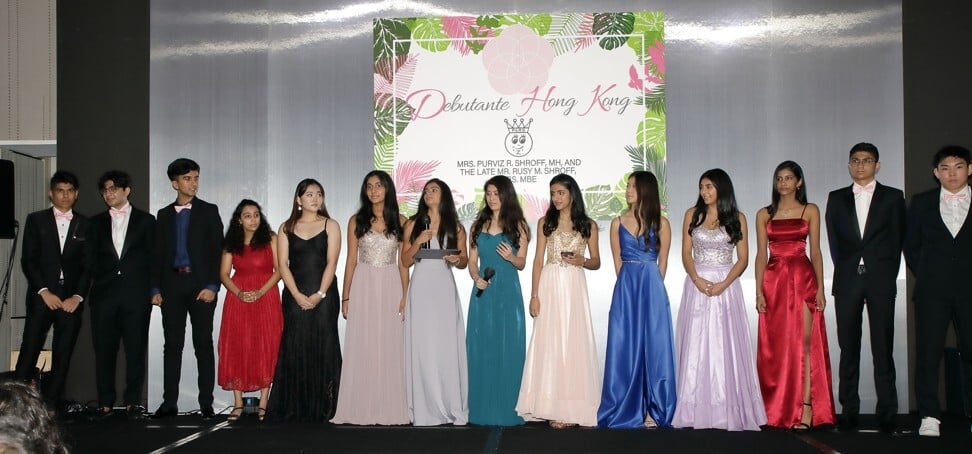 Debutante HK also partnered with the charity Zubin Foundation to set up an artist corridor – a walk-through exhibition of art sold in a silent auction. More than HK$200,000 was raised during the evening and donations of HK$60,000 were given to each of the beneficiaries:
Mother's Choice
, Kids4Kids and Teens Key.
All 15 performers wore gowns given by sponsors, and the talent show winner was awarded HK$5,000. The runner-up was given HK$3,000 and the remaining contestants were presented with a goody bag of clothes and Zara gift certificates.
Karisna's advice to students hoping to launch their own start-up or charity is to first build a team. "Collaboration equals success and when you are successful, you can help more people," she says.
This article appeared in the South China Morning Post print edition as: The value of giving back