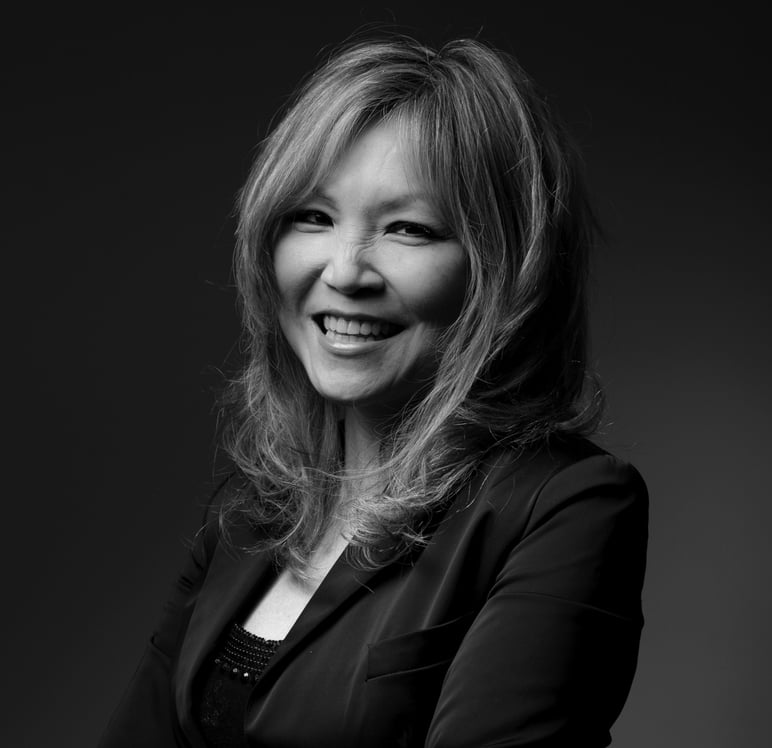 SCMP Columnist
My Hong Kong
by Luisa Tam
My Hong Kong
by Luisa Tam
As proud Hong Kong cheers its Olympic champions, remember we need to stick together in hard times, too
It was inspiring and emotional to see Hongkongers uniting to cheer our Olympic heroes this week
It's a reminder that our resilient citizens need to stand together to lift the city in tough times, too
It was definitely a proud – and undoubtedly historic – moment for all Hongkongers when Cheung Ka-long won the gold medal for men's individual fencing this week.
I was almost brought to tears seeing television news footage showing a local shopping centre packed with people cheering for Cheung as he won the first Olympic gold for the city since
windsurfer Lee Lai-shan
won in 1996.
When Lee took Hong Kong's first ever Olympic gold medal, Cheung wasn't even alive; he was born mere weeks before the handover of Hong Kong from British to Chinese rule in 1997.
If you think about it, it seems like we have been waiting an entire generation for this moment.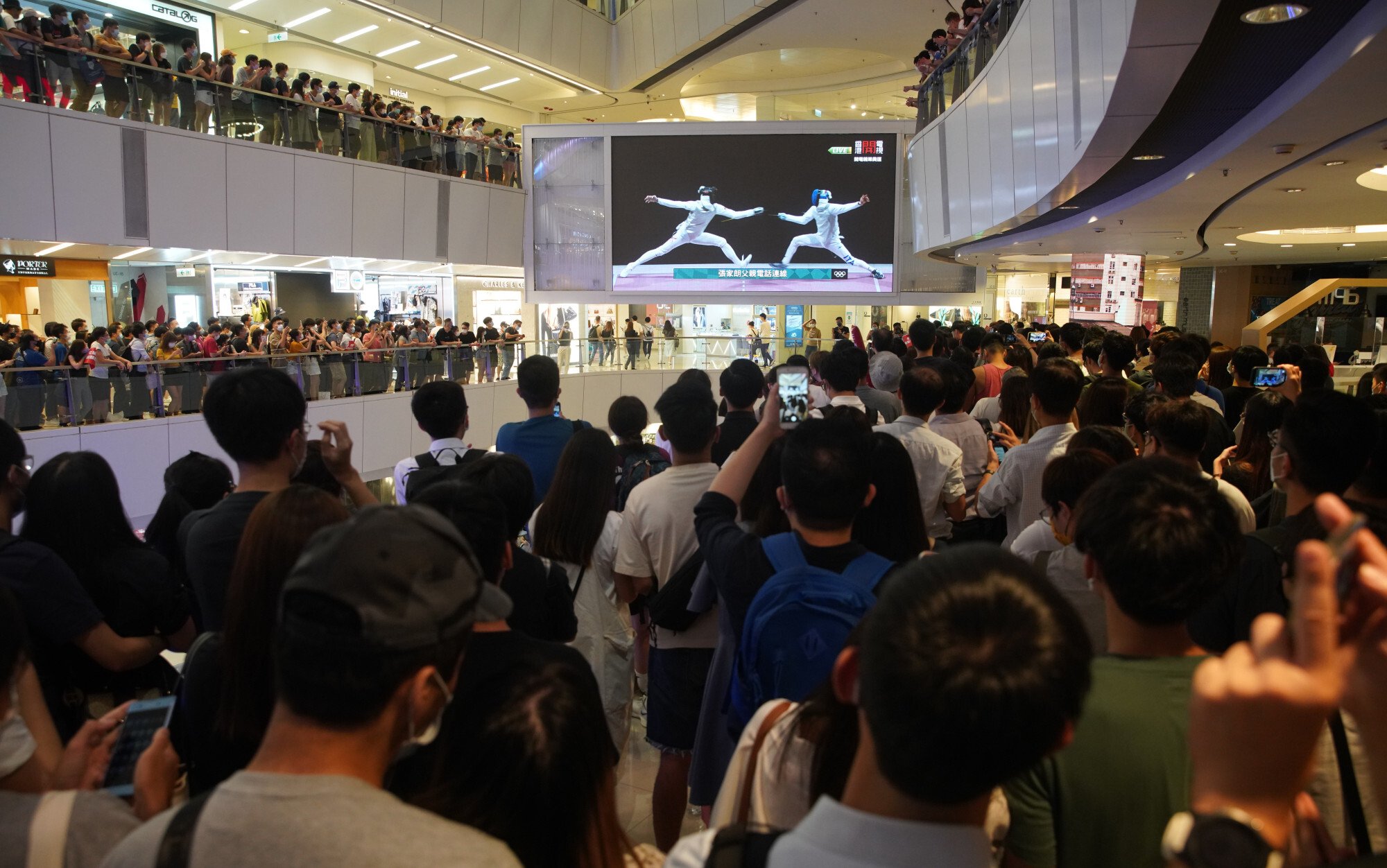 And you can bet your bottom dollar that many local residents were just as emotional as I was, seeing Hongkongers finally sharing such a precious moment to cheer for and support one common goal and in such perfect unison.
This scene of city pride was a rare sight to behold, as the local mood has been particularly dismal in the past couple of years.
First, there were the citywide anti-government protests that disrupted people's everyday lives and business operations, tore families apart (some beyond repair), and brought the city to a near standstill. Then came the
Covid-19 pandemic
, which is still lingering in the city.
For what it's worth, Hongkongers have time and time again demonstrated their resilience, determination, and adaptability. These are the hallmarks of survivors, and Hongkongers are certainly that.
From tragedy to triumph, the Olympic victories from our fencing champion Cheung and
silver medallist swimmer Siobhan Haughey
are the start of something special. After two years of enduring hardships, Hong Kong is slowly getting back on its feet.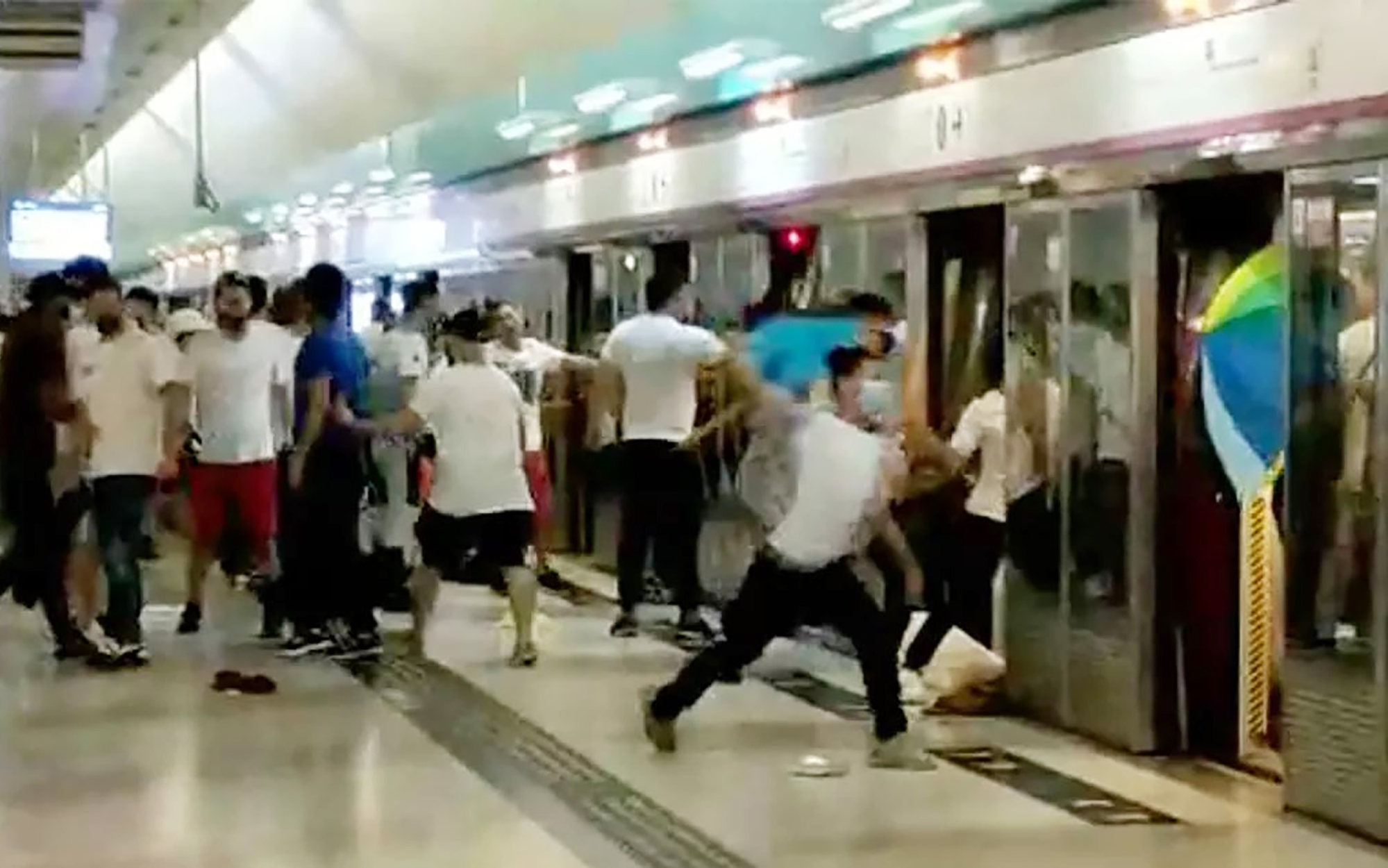 But this is real life, so we have to remain realistic and remind ourselves that victories are never a certainty.
Cheering and supporting Hong Kong should come naturally to all Hongkongers. Our love for the city should be unconditional, just like the way parents love and protect their child.
Hongkongers should not only be willing to share joyful moments when the city succeeds; they should be ready to come together to lift the city when the sailing gets rough or when things hit rock bottom.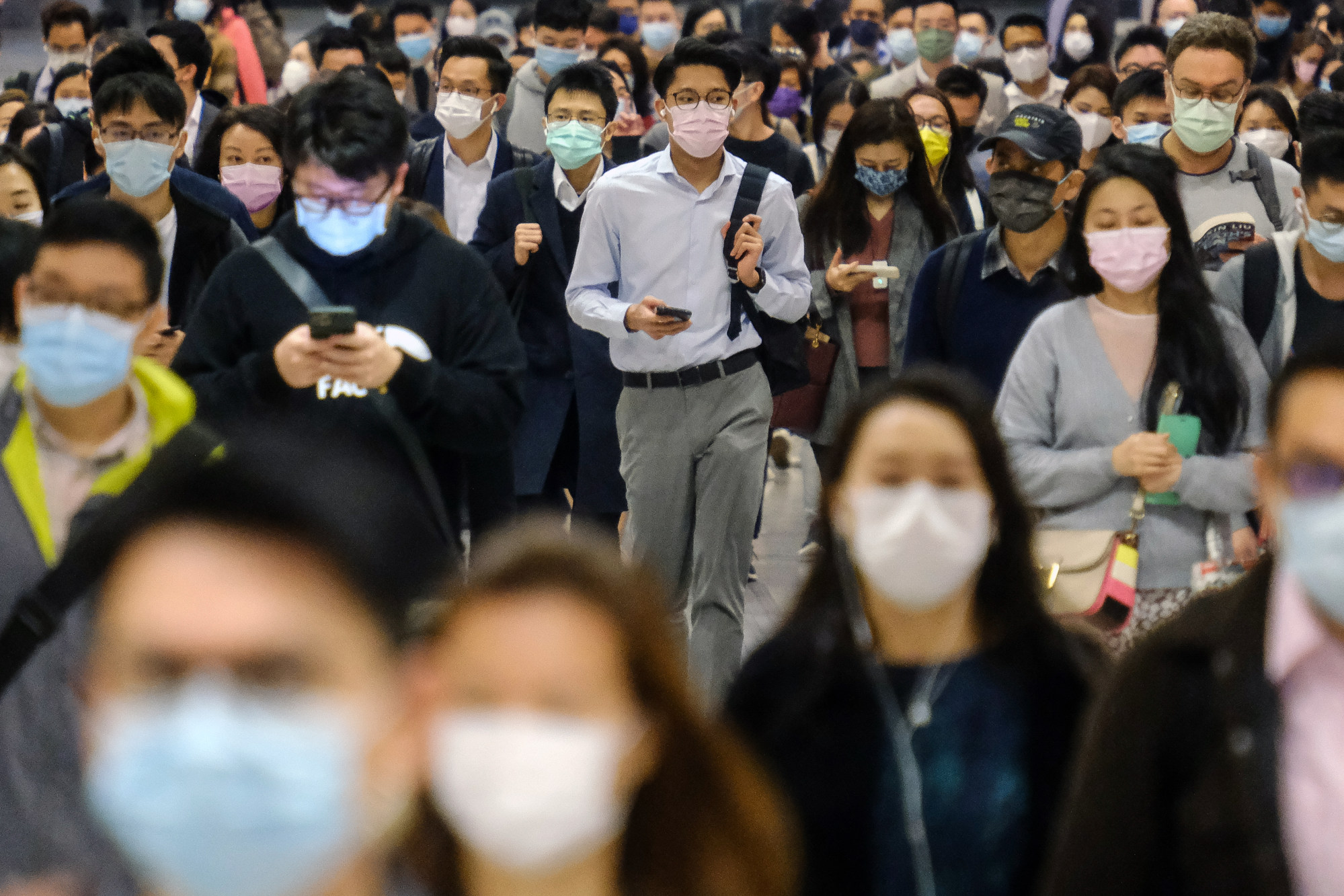 We should stay and see the city through the toughest and darkest moments, because a real Hongkonger should be in it for the long haul.
National or city pride is not a fad; it should be part of its citizens' DNA.
Hongkongers should learn to find goodness even in the darkest moments and try to create more such happy and proud moments together, just like the current Olympics euphoria we are experiencing.
Taking pride in Hong Kong is not just about coming together to celebrate whenever there are things to celebrate. Cheering and celebrating Hong Kong's successes and coming out in unison to shout out how proud you are of Hong Kong is not a passing fancy. Hong Kong people should love their city in good and bad times. We don't abandon our children when they mess up or break our heart, do we?
The same logic goes for any Hongkonger who truly loves and cherishes this city and is willing to continue to fight for its future no matter what comes their way.
I can imagine the celebrations that will ensue when Cheung and Haughey are back on home soil, hopefully joined by more medal-sporting Olympians. But even if it's just two of our own coming back as "champions", let us remind ourselves what makes a champion.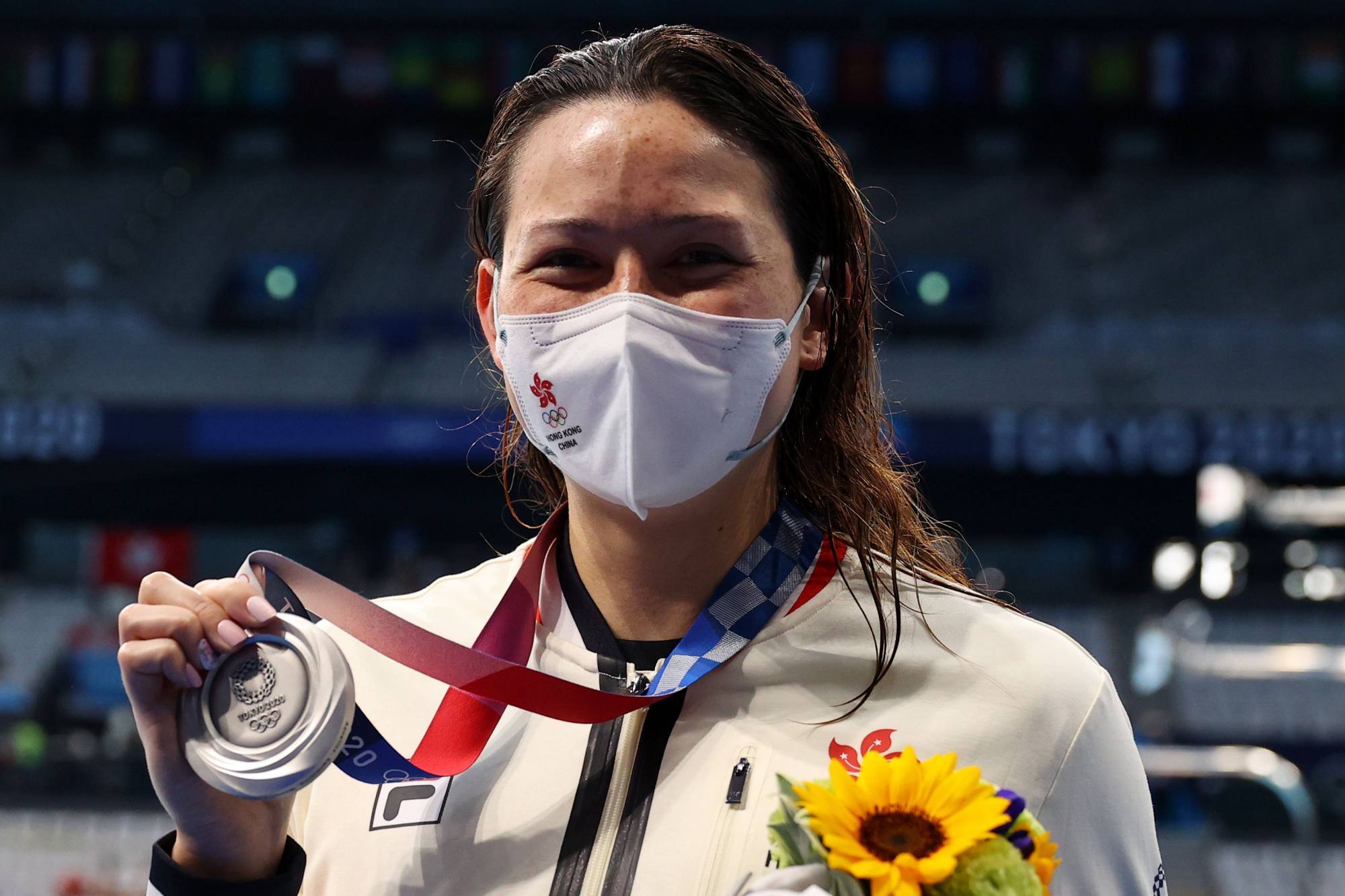 A champion can come in the form of a world-class athlete, but it can also come in the form of a friend who has gone above and beyond what is expected of them. A champion can also be a family member who, despite their own personal difficulties, is always there for you when you need them.
A child doing their damnedest on a football field, despite having two left feet, and returning to each and every match with a smile on their face is also a champion. Perhaps you can be a champion to your own child by inspiring them through your everyday actions.
Whatever the case, remember that Olympic pride isn't the be-all-and-end-all for Hong Kong. We have plenty of other things to be proud of, so do your best to be an everyday champion for your city and its people.
Luisa Tam is a Post correspondent who also hosts video tutorials on Cantonese language that are now part of Cathay Pacific's in-flight entertainment programme