Laos' textile traditions being kept alive at Luang Prabang crafts centre – and it's empowering women along the way
Crafts centre Ock Pop Tok started with five weavers and now supports 500 artisans across the country
Mae Thao Zuzong holds a copper ink pen above hot coal embers. She taps it on the pot's side and slides it down a piece of raw silk before adding dollops of beeswax. It's a routine the diminutive 68-year-old batik artist has performed countless times.
Like many Lao women, Zuzong was taught batik – a fabric dyeing technique using wax – by her mother. She was just 12 years old when she started – the same age she got married.
Laos has one of the world's highest rates of early marriage. With parental consent, girls can marry at just 15. And that's not uncommon. According to a survey released this month by charity Save the Children, based on current trends, almost 10 million girls will marry in 2030 alone, and more than two million of those brides will be under the age of 15.
While Zuzong's life had a traditional start, it's taken some modern detours: she separated from her husband and now lives with her granddaughter (she has five children). She also has a full-time job.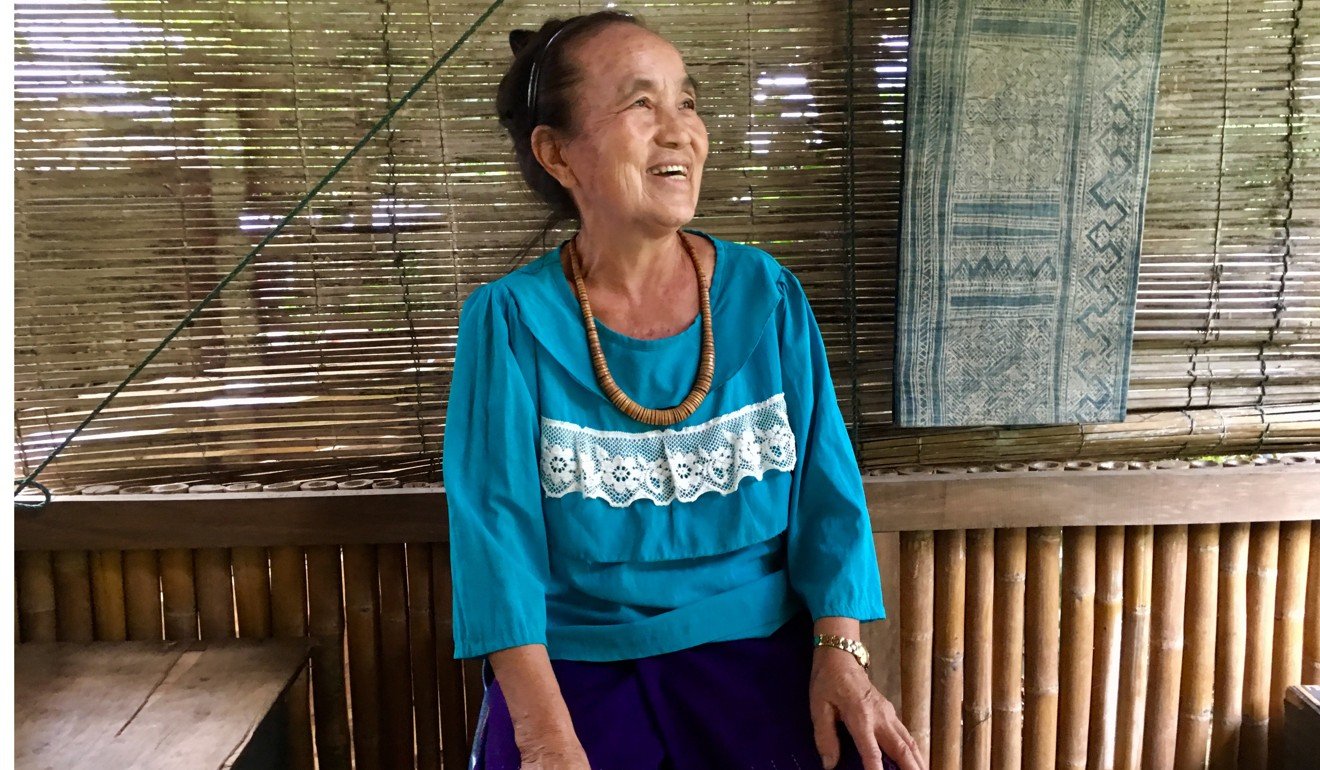 Zuzong is the only Hmong batik artist left in Luang Prabang, the country's former capital in northern Laos.
The Hmong are an ethnic group found chiefly in China and Southeast Asia and have a strong tradition of textile weaving. Zuzong is helping keep some of that tradition alive by sharing her skills with guests at Ock Pop Tok, a crafts centre established in 2000 by Briton Jo Smith and Laotian Veomanee Douangdala.
Set in lush gardens along the banks of the muddy Mekong River, Ock Pop Tok (meaning East meets West in Laos) was founded on the principles of fair trade and sustainable business practice long before they became buzzwords. It started with five weavers selling a few designs in a small shop. Today, it's one of the most important textile and artisanal institutions in Southeast Asia, with a team of nearly 80 employees supporting 500 artisans countrywide.
With limited income-generating options in rural areas, Ock Pop Tok provides much-needed financial opportunities for women like Zuzong.
Her "office" is an open and airy space that's surrounded by trees and birds. It showcases the basic tools of her trade. A traditional Hmong skirt hangs proudly on a wall. "That took six months to complete," she says through an interpreter. "It's for special functions such as weddings."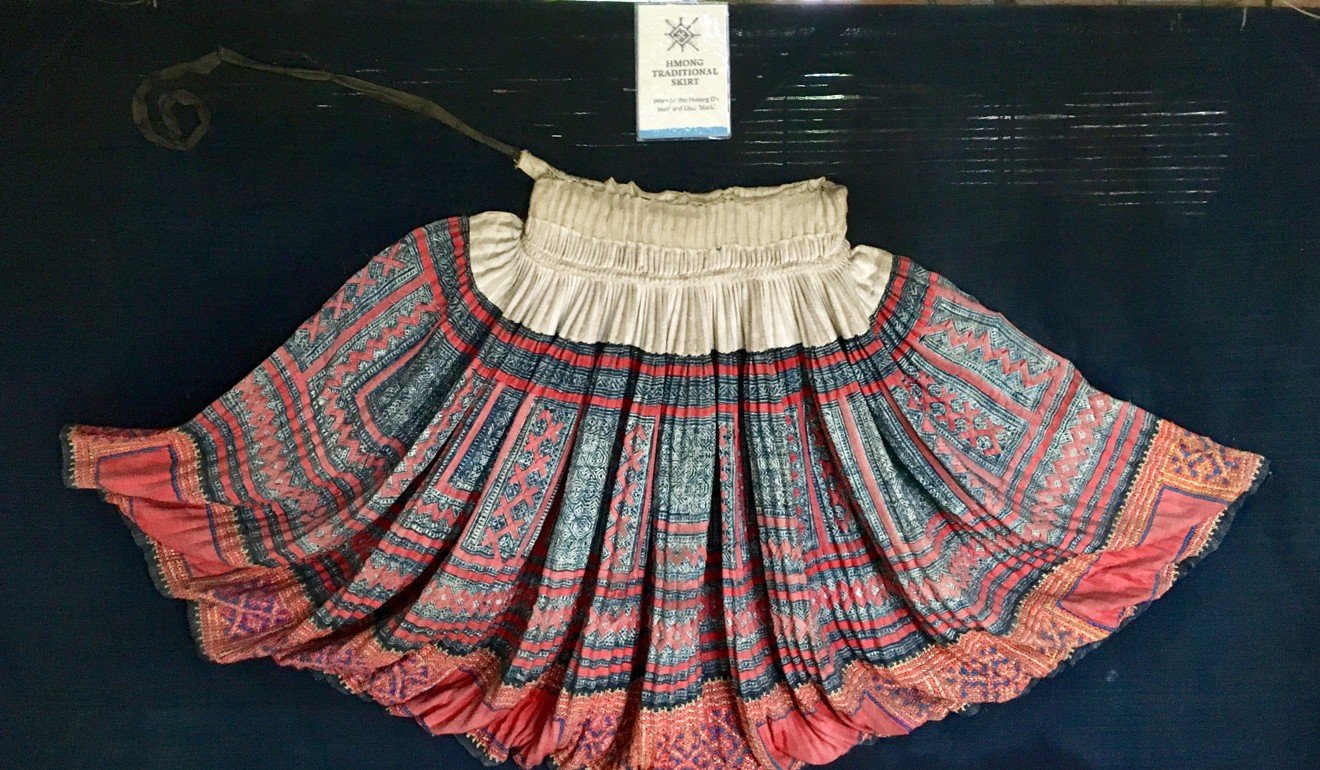 As well as batik, Hmong textile art, or "flower art," features embroidery of bold geometric designs in bright, contrasting colours. There is more to Hmong patterns than meets the eye. Different designs and techniques can tell a story about where a person stands within the Hmong community. A person's home village, marital status and wealth can be determined by "reading" a piece of fabric.
Also working at Ock Pop Tok is Tor. She's a weaver and has been sharing her skills at the centre for the past decade. Leaning over a large wooden loom, she expertly passes a shuttle from side to side, creating an intricate zigzag naga pattern (a naga is a mythological water serpent with magical powers). According to Lao legend, Prince Naga fell in love with a beautiful weaver.
Motifs in Lao textiles are deeply symbolic. The hong, a mythical bird and an elephant, represents wealth and respect. If someone wants to fall pregnant or if a crop needs water, then the frog is the motif of choice. It represents rain and reproduction.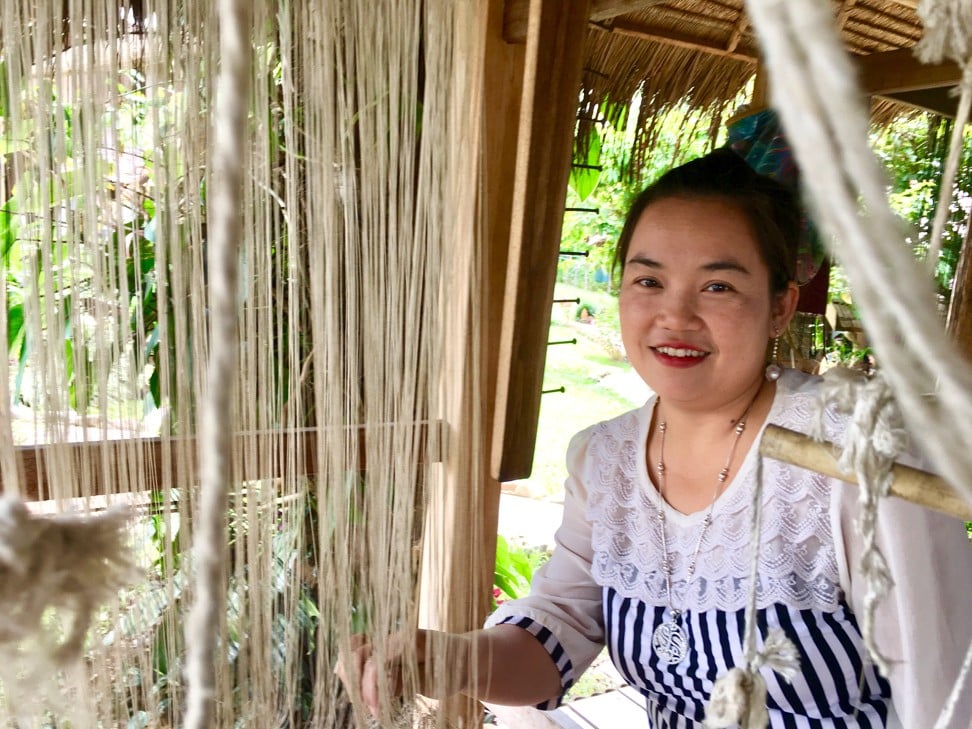 With the batik design complete, Zuzong leaves it to soak overnight in a bucket of water coloured with indigo, one of the many flora grown on the grounds. Others include lemongrass, turmeric, jackfruit, teak, tamarind and sappan. The centre also boasts a cafe, craft shop, heritage museum and four villas all decorated with textiles made on site (tip: make sure you book one of the two rooms overlooking the Mekong River).
The next day, Zuzong dips the silk in boiling hot water, removing the wax with a spoon she carved from an unripe papaya bought at a market that morning. Beeswax is expensive, and Zuzong will reuse it. Nothing goes to waste here and the techniques have changed little over the years.
But 700-year-old Luang Prabang is changing.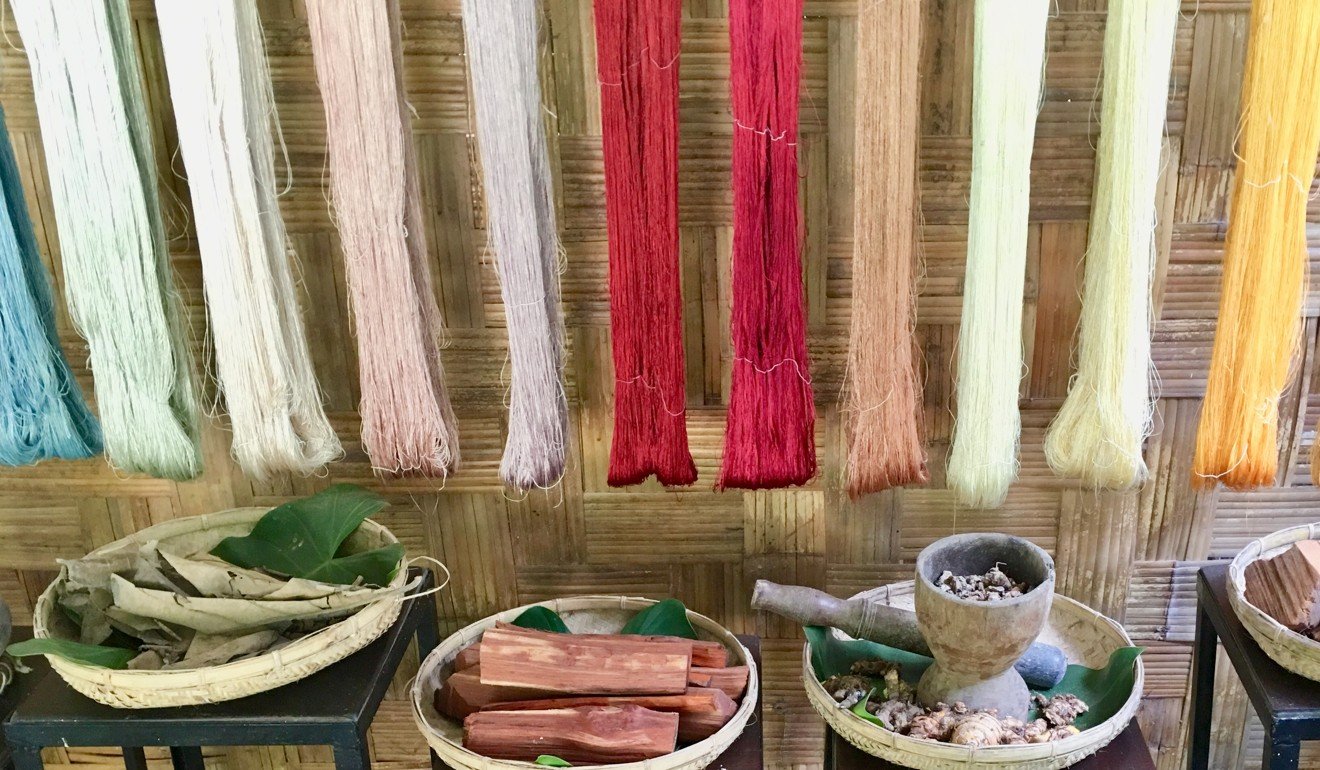 Known for being the centre of Laotian textile design, the town is also the jewel in the country's tourism crown. But some fear an influx of tourists to the landlocked country will erode its character, feeding a market for cheap and inferior textiles that are flooding the country, many on sale at Luang Prabang's popular night market on Sisavangvong Road.
I show Zuzong a bag I bought from the market the night before. "That is not a Hmong design from Laos, but an inferior design from Vietnam," she says.
While tourism is Laos' fastest-growing industry, last year visitor numbers dropped almost 9 per cent from 2016, to 3.86 million.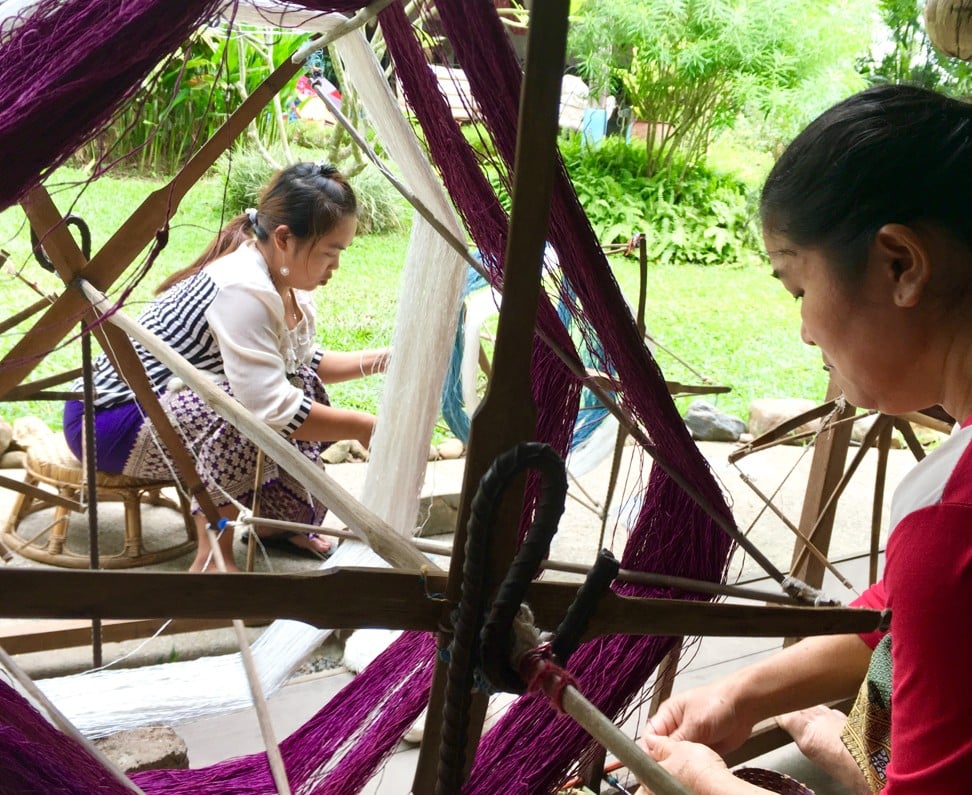 Oun, 24, works as an interpreter at Ock Pop Tok. He is from the Katu ethnic group and hosts bamboo-weaving workshops, a craft he and his six siblings were taught when young. He dreams of hosting guided tours through the mountains around his home village in northern Laos.
"People in Laos can't afford to travel overseas, so they must travel within," says Oun, as he expertly weaves a diamond pattern with the colourful strips of bamboo laid out in front of him.
The average monthly income in Laos is just US$62, one of the lowest in the world, according to the Salary Explorer website.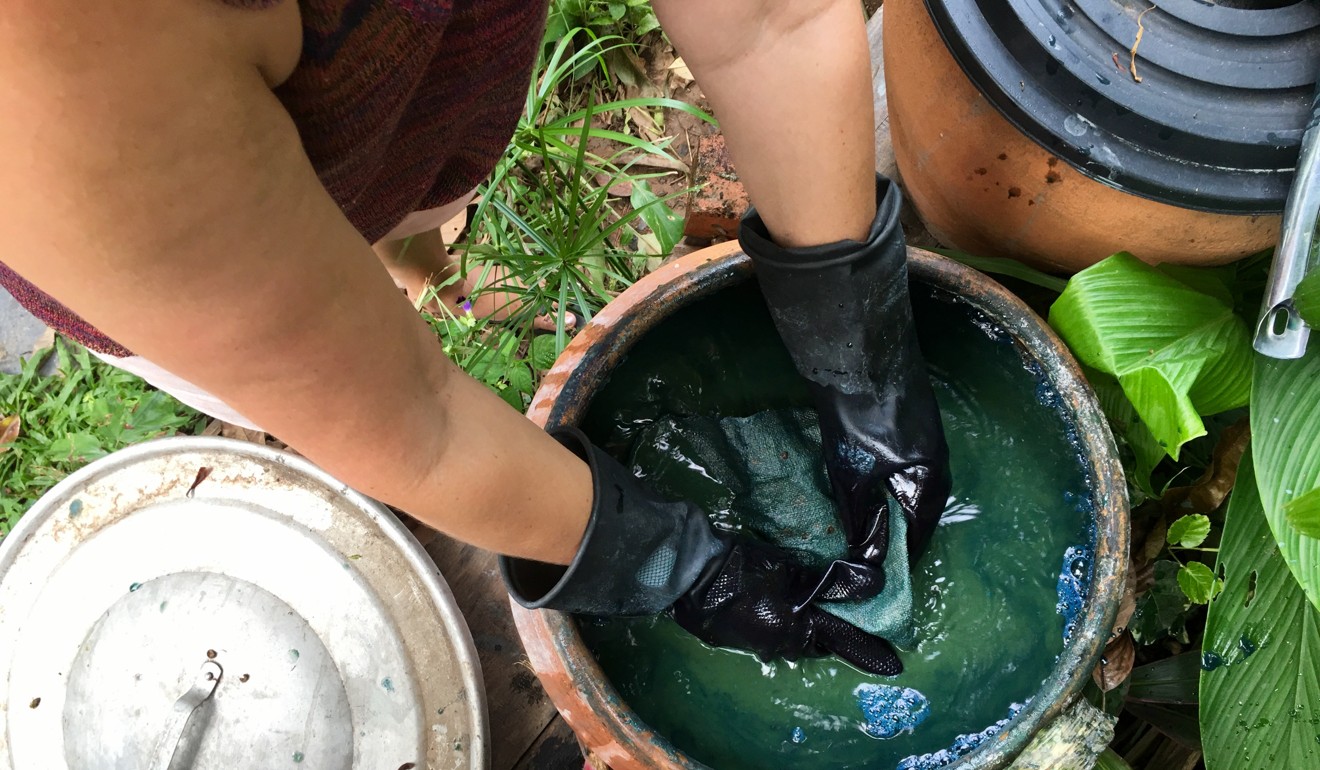 International tourism in Laos is trying to achieve a difficult balancing act. On the one hand, the government is trying to boost international visitor numbers through tourism campaigns, while on the other, it wants to make sure the country, its people and its culture are not exploited.
Of concern is a 421km (262 miles) China-Laos railway that will connect the capital, Vientiane, to China. It's expected to be completed in 2021, and will bring with it both challenges and opportunities – including an influx in Chinese tourists.
In 2012, only 200,000 Chinese tourists visited Laos, but by last year that number had increased to 639,185, according to the Statistical Report on Tourism in Laos 2017.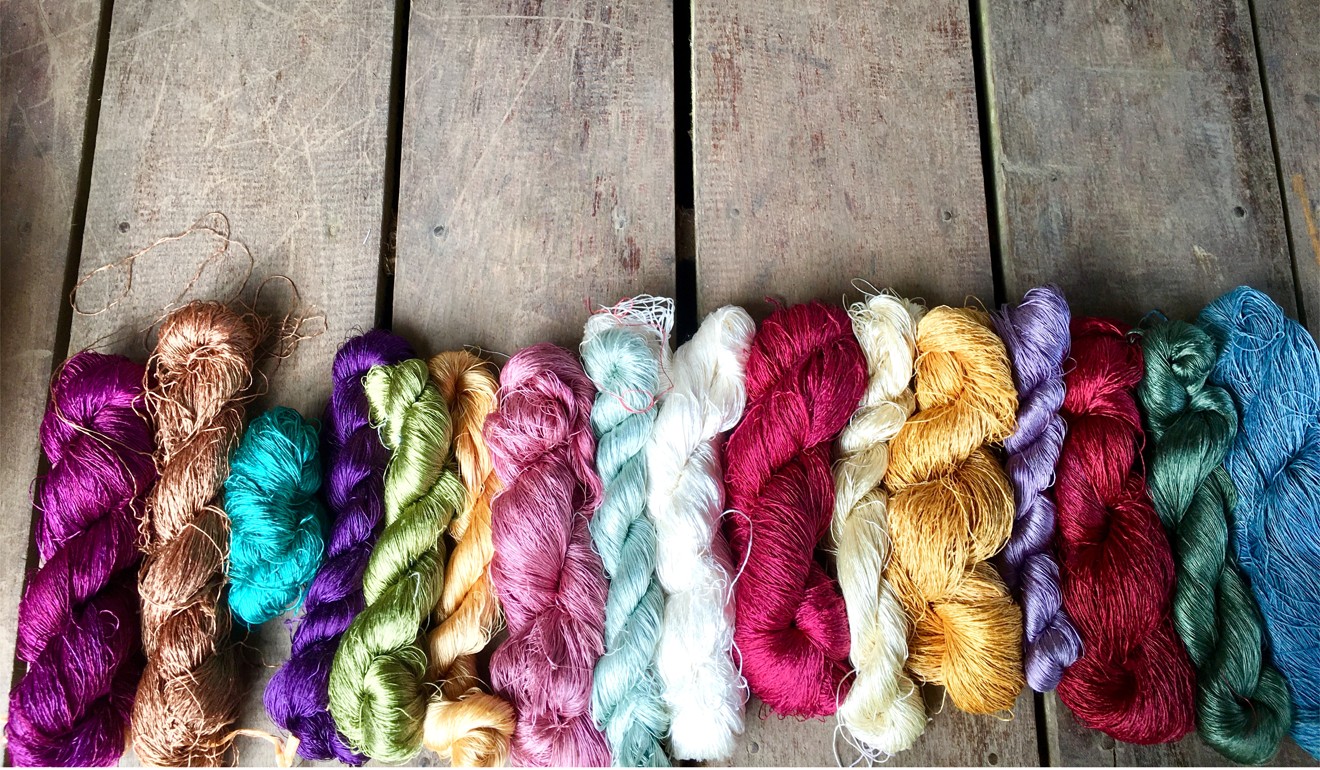 Many Chinese enter Laos via a border crossing, driving from China's southwestern Yunnan province to Luang Prabang and Vang Vieng.

At Ock Pop Tok, the visiting crowd is a motley international crew. Dee, from Singapore, is staying at one of the on-site villas and has signed up for a half-day weaving course, while Emilese, a truck driver from the mines in Western Australia, is visiting with her sister. Both are doing a three-day natural dyeing and weaving course. Anne recently retired from the University of California. She's taking part in a three-day weaving course before heading to northwest Vietnam to trek through the mountains, visiting Hmong tribes along the way.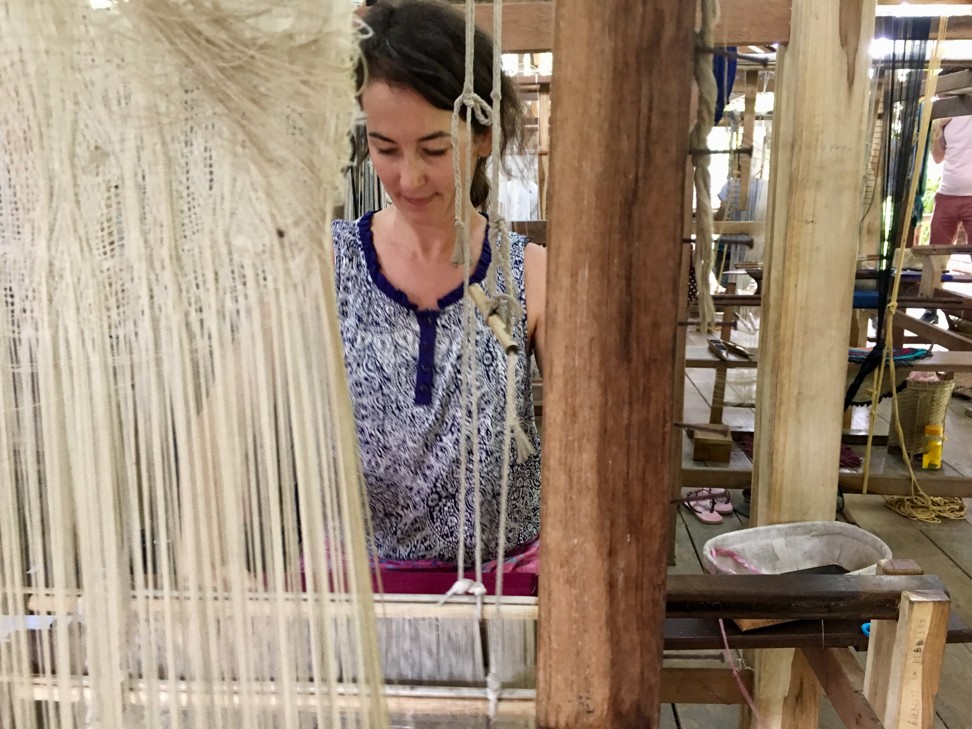 Also taking part in the weaving course is Gemma from Queensland, Australia. She's based in Saigon, where she works as a speech therapist, and has just completed a trek with Hmong tribeswomen in Vietnam.
These guests are drawn together by a common thread – a love for fabric. And all agree that Ock Pop Tok is an important stop on the textile "pilgrimage".
This article appeared in the South China Morning Post print edition as: women artisans are weaving their way to a better future