Beauty
Get more with myNEWS
A personalised news feed of stories that matter to you
Learn more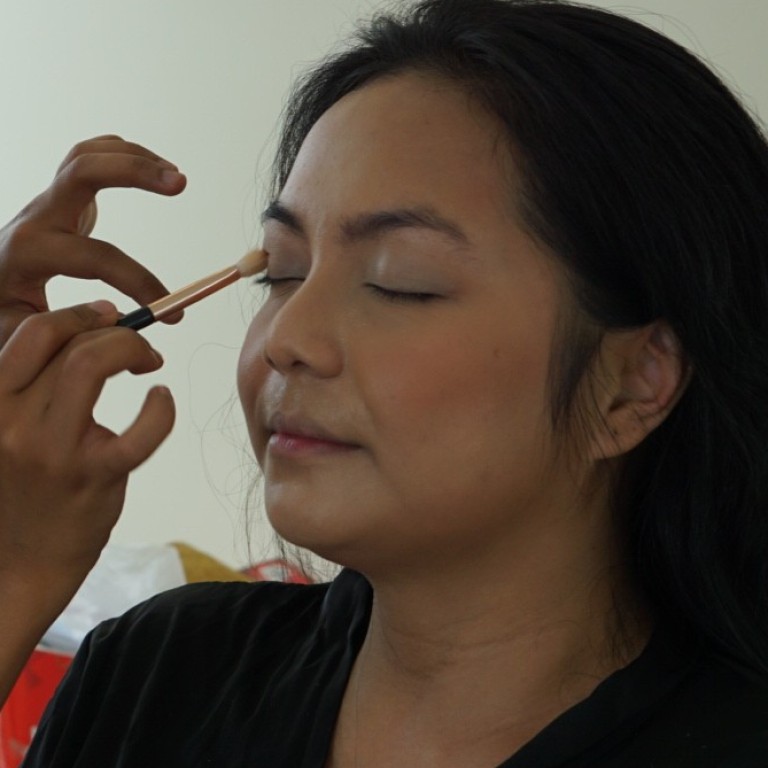 Why Western beauty ideals and 'Instagram face' rule in Southeast Asia, and women hide their 'Asian noses'
While West has embraced diverse beauty – Rihanna, take a bow – women in Southeast Asia still crave Kim Kardashian West's doll-like features and highlights
This 'homogenisation of beauty', pushed by multinationals, amounts to 'a new kind of colonialism', academics say. Some local companies have pushed back, though
A swish of foundation, a dab of lip tint on the cheeks and nose – Malaysian make-up artist Jia is prepping her model for a false-eyelashes product shoot. There's little product, and even fewer sharp lines, but a lot of blending.
"I really want her features to be enhanced by natural shadows," Jia, who wants to be known only by her first name, tells the Post. This means no heavy contours or highlights. No filling of eyebrows with powder, pencil and concealer. No coloured contact lenses. No making the nose "higher".
It's an exercise in restraint and in respect for the model's natural features. She is transformed into a vision of glowing Malay beauty, one Jia believes will look good from all angles in front of unforgiving cameras.
Social media, however, would disagree. The most-liked posts under the hashtags #MUAMalaysia" – MUA stands for make-up artist – depict various brides and models wearing the "Instagram face": doll-like features, heavy contours and highlights, this is the Instagram era's way of to look flawless, and selfie-ready from all angles.
Popularised by beauty influencers such as NikkiE and celebrities such as Kim Kardashian West, it's a look that, for the average woman, demands more than just the right products or techniques.
Disguising one's natural features to create the sharp, 3D angles more typically associated with Caucasians appears to be a requirement too. YouTube stars and Instagram gurus regularly post videos on how to contour away "flat Asian noses" or to carve their "monolids" into anime-like peepers.
Anyone is free to express themselves this way, but copying these techniques wholesale can have extreme results, says Jia. Worse, they remove features that make a person
distinctively Malay or Southeast Asian
.
"The mentality today is to follow these trends without really knowing if it suits their features," Jia says.
Despite the heralding of a new dawn of diverse beauty in the West, a Western-centric ideal of beauty still dominates in Southeast Asia. Drawn to this emerging markets trillions of dollars in spending power, multinational beauty brands press on it products, techniques and advertising that remain more one-size-fits-all than inclusive.
Thanks to social media, their reach is wider than ever. Around 90 per cent of Southeast Asians are smartphone users, and 61 per cent are on social media.
The consequences of this can be far more sinister than a bride looking unlike herself at her wedding. At play is the preservation of racial superiority, albeit a more indirect, algorithm-based one, according to Desi Dwi Prianti, a senior lecturer in communication science at Indonesia's University of Brawijaya.
To quote French philosopher Jean Baudrillard, social media creates a hyperreality, she explains.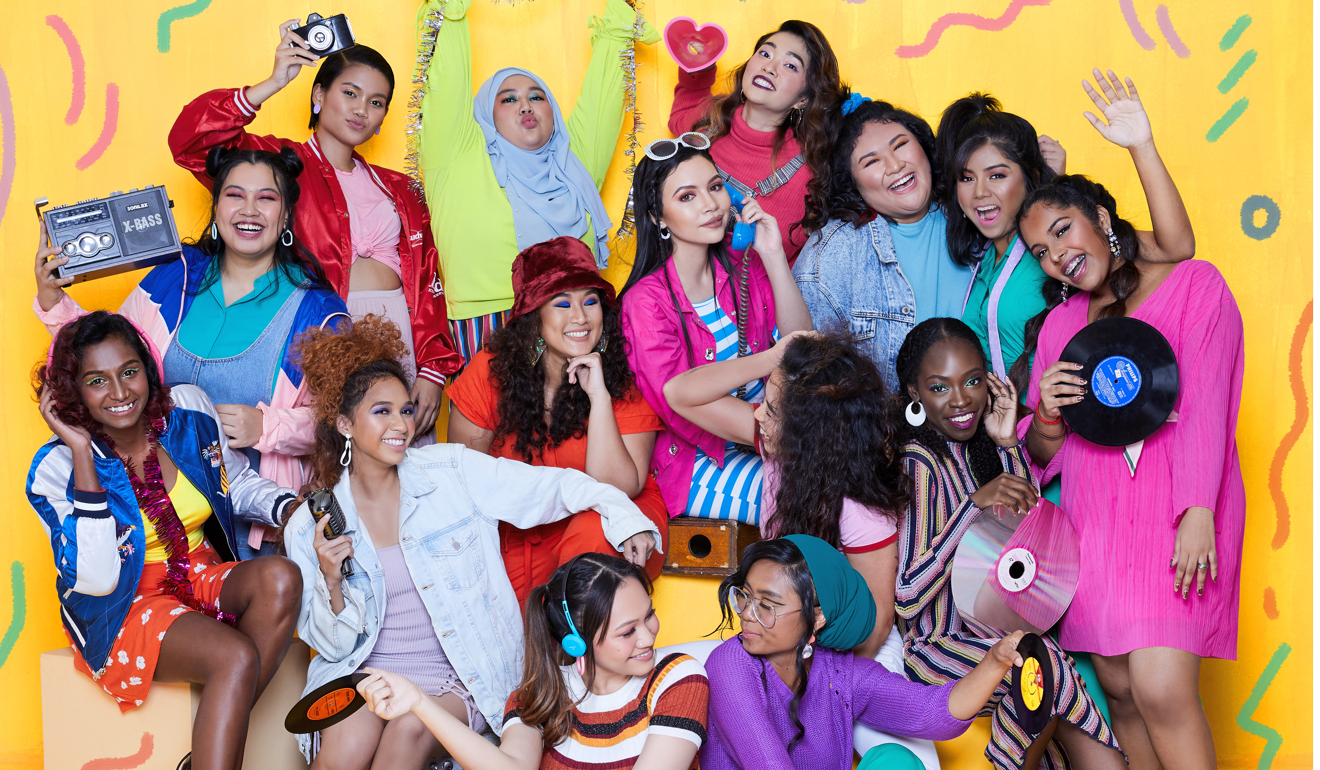 Scrolling through our digital timelines and seeing versions of the "Instagram face" getting the most likes and clicks makes it feel "even more real than reality itself", Desi says.
Certainly make-up can be empowering. The harm, if any, is temporary. But is reshaping everything on our face empowering?
What's really going on is the "homogenisation of beauty", according to Diah Ariani Arimbi, who teaches cultural and gender studies at Airlangga University in Surabaya, Indonesia.
"This technology has changed so much of how we see ourselves, especially for young people. It's dangerous to some points because it is gradually killing [different] kinds of [beauty], and alternative beauties," she explained in an email to the Post.
To fit in, Asian girls will follow the tutorials to hide their "Asian nose". This creates "power relations" between those with and without, Diah says.
"We go back to square one: colonisation by the Western world of the Asian world. A new kind of colonisation emerges. To look like the West is powerful, as the West holds the power. And who benefits from all of these videos? The capitalists, who produce, distribute and construct only one kind of beauty," she says. The goal of this is the same as during the previous Western colonisation of the East in the name of economic power, Diah adds.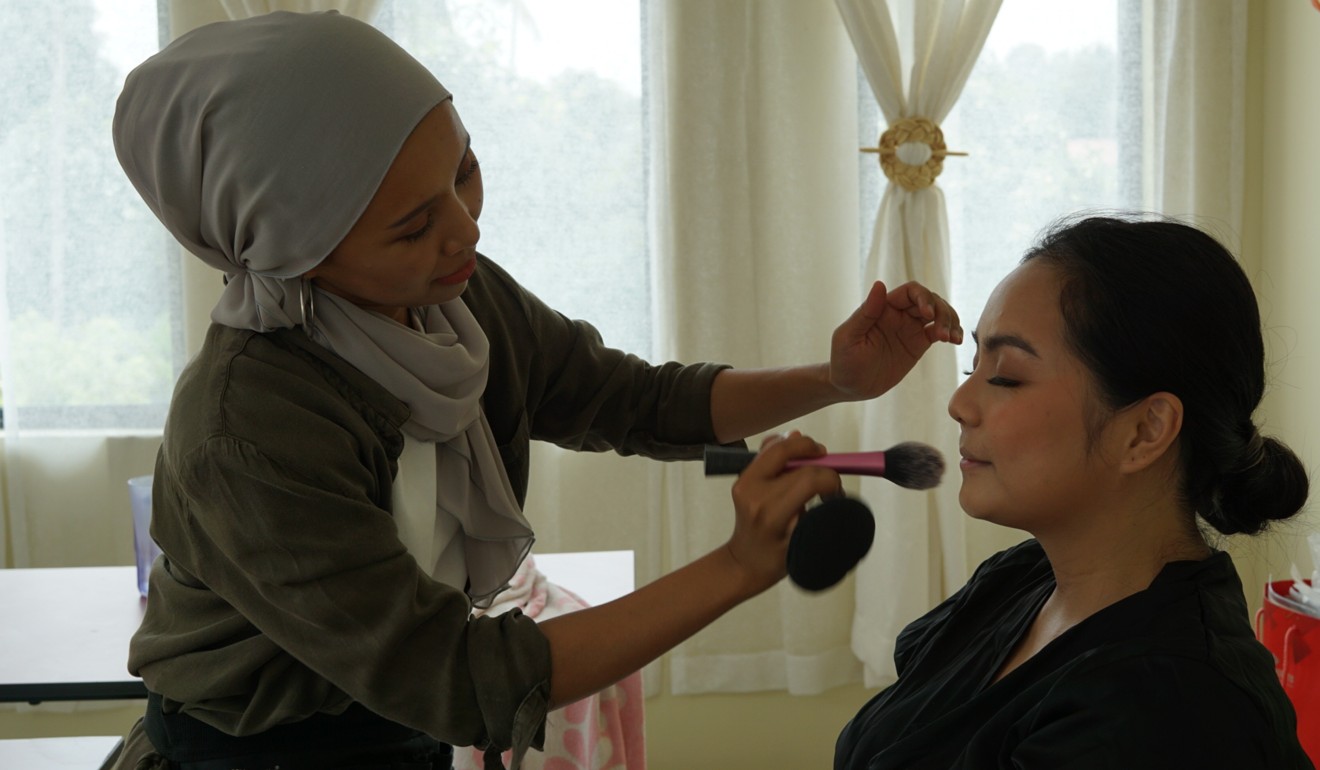 There is no doubt the global beauty industry now looks more diverse than ever. Thanks to Rihanna's Fenty Beauty and its 50-foundation standard, more dark-skinned women can finally buy a shade that matches their complexion. The rise of K-beauty is elevating East Asian models, earning them a spot beyond tokenism in major campaigns. In
fashion
, the catwalks for the autumn 2019 shows were more than twice as diverse as in 2015.
But when it comes to Southeast Asians, representation is still lacking.
A quick scan of a Sephora store in Kuala Lumpur found only one brand – Pretty Suci – using local models. Last year, when MAC Indonesia attempted to promote a Papua-inspired look on Instagram, it posted a photo of a light-skinned, biracial model wearing feathers, animal teeth and skin.
"Overall in beauty, Southeast Asian faces are not represented as well as the Koreans, Japanese or Caucasians," Sharon Kwek, an analyst with Mintel Singapore, tells the Post.
The companies that buck this trend tend to be local, Kwek says. The ambassadors for brands such as SnailWhite, Mistine and Cathy Doll in Thailand, and Wardah in Indonesia, for example, are Southeast Asians. So too are those in Indonesia for Sunsilk, a global brand of Anglo-Dutch multinational Unilever.
Local brands are rethinking how their product ranges too. Malaysia's Nita Cosmetics will soon launch a 15-shade foundation line. It already sells a 15-shade liquid lipstick line that caters to the local populace, founder Aznita says.
"It's been a long process with lots of research to create the perfect shades, because it's important for us to be inclusive of all skin tones, whether fair or dark … we are leaving nobody out."
This article appeared in the South China Morning Post print edition as: Asian women still hiding their true face