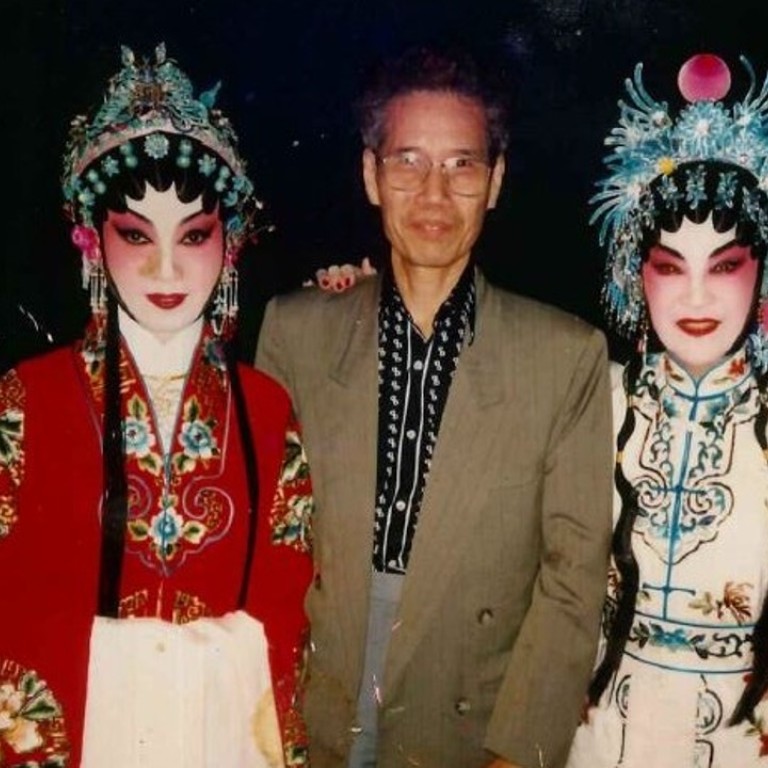 Chinese opera headdress maker exhibits work from his 60-year career in Hong Kong
Master craftsman Chan Kwok-yuen has been making ornate Cantonese opera headpieces since the 1950s. Some of his work is going on display in Times Square, Hong Kong. He reflects on changing times for the traditional art form
Pliers in hand and surrounded by gold beads and silver trinkets, 80-year-old Chan Kwok-yuen is in his creative element as he adds the finishing touches to an intricate headpiece set to go on display in Causeway Bay.
It's a fengguan (phoenix crown), he says, modelling the traditional style of Chinese headgear worn by noble women for official occasions in Ming dynasty (1368-1644) China. Brides also wore them.
Chan, or Brother Yuen, as he is affectionately known, has been making traditional Chinese opera headpieces for more than 60 years. This month Times Square is celebrating his work with a show of his ornate pieces in its exhibition gallery in the mall's piazza.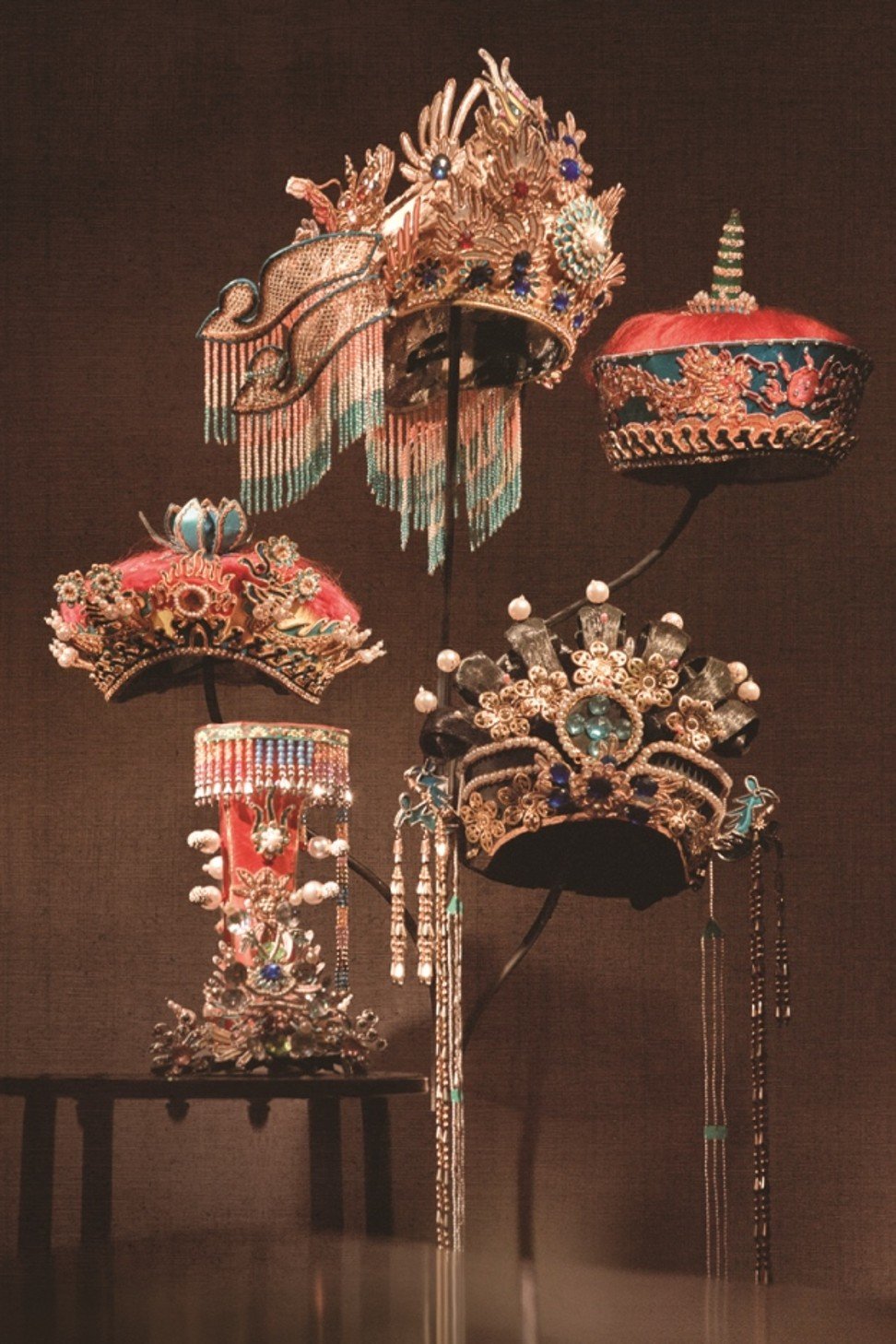 Today Chan spends less time creating and more time teaching, passing on his skills to the next generation. He says while Cantonese opera is a fading tradition, he does not believe it will die completely.
"The government is now subsidising some groups and I have been hired to teach students about the tradition. Now I have tens of students, and several of them have done very well in my course. They're almost as good as me now," says Yuen, surrounded by boxes overflowing with headpieces for the show.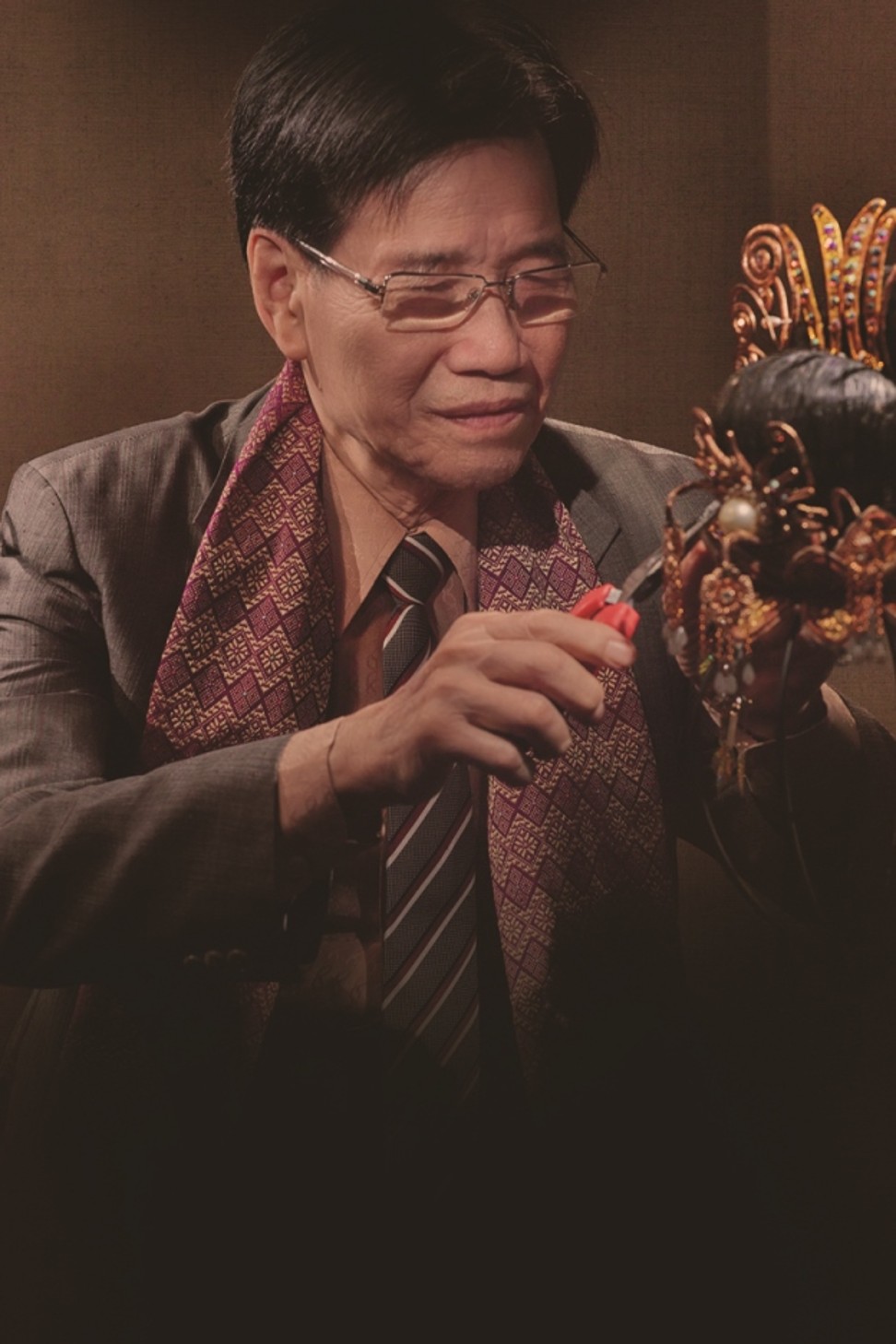 Hong Kong-born Yuen was an actor in the city before changing career to make opera headpieces in the 1950s. Now he knows Chinese opera costumes like the back of his hand – who wore them and why.
"I was 18 years old when I started this career. At that time, many things in Cantonese opera had already disappeared," he says. "I studied hard to learn all the costumes and their meanings. I'm like those people who like wristwatches and can tell immediately in what year your watch was produced, or [those] people who like suits and can tell you in what year your suit was made."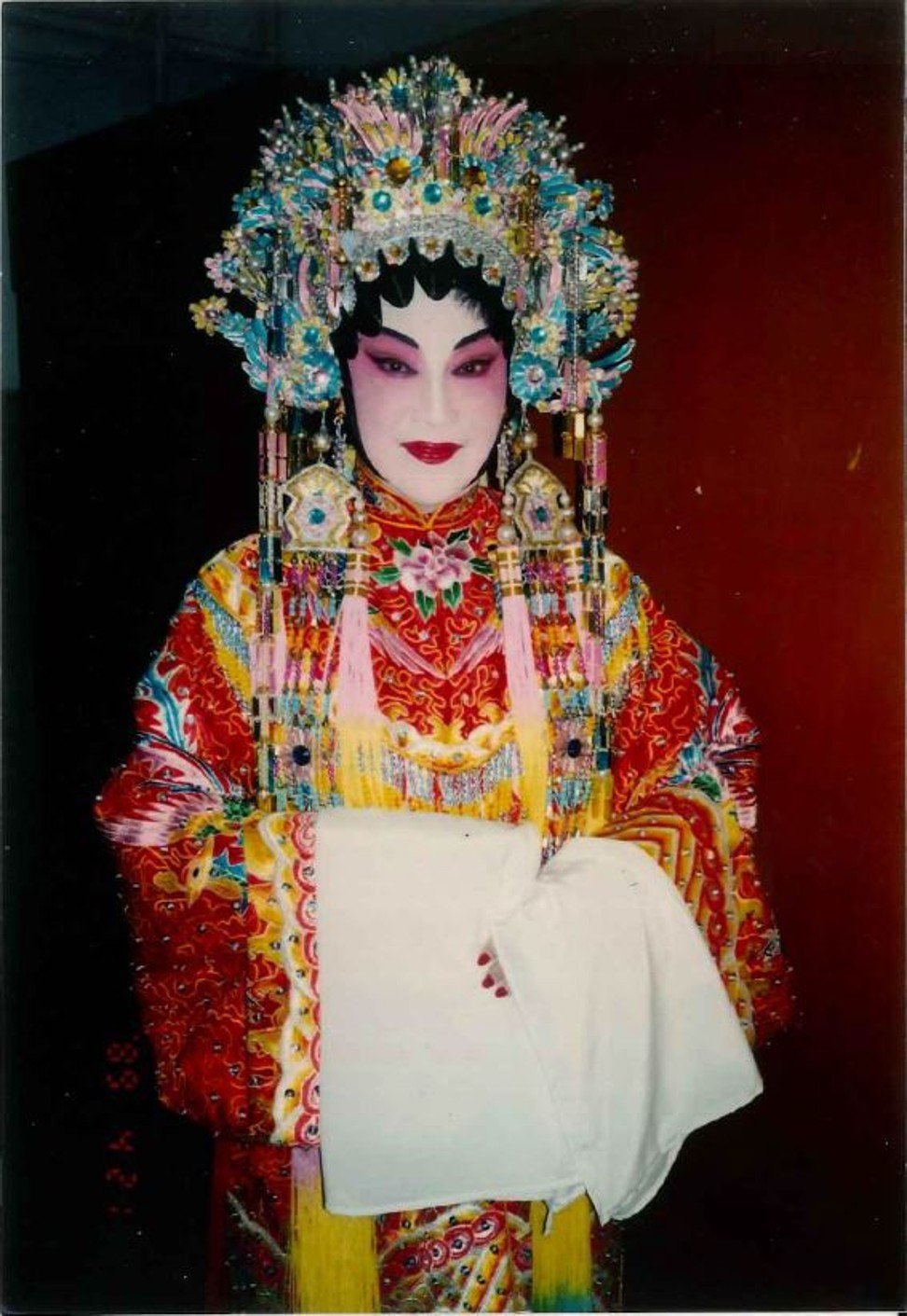 Holding the phoenix crown headpiece to the light, Chan says a piece like this – made using cardboard, nylon, mesh, wire, sandpaper and glue – contains about 300 beads, weighs about 1½ pounds, and takes about two weeks to make.
"Of course the materials used in the past to make hair accessories and headpieces were genuine gems and jewellery, but we only use fake ones today," he says.
Traditional headdresses had significant historical and cultural meaning in ancient China. They were worn by people from all walks of life, from emperors and court officials to scholars and upper-class ladies, each symbolising a different status or occasion.
Leading Chinese opera singer Liu Guijuan received a history lesson on this in 2015 when she came under fire for posting a picture on Chinese microblogging site Weibo of her wearing a headdress made with feathers from 80 kingfishers. The feathers were worn in hairpins by upper-class and court ladies in ancient China but their use has since been banned to conserve the species.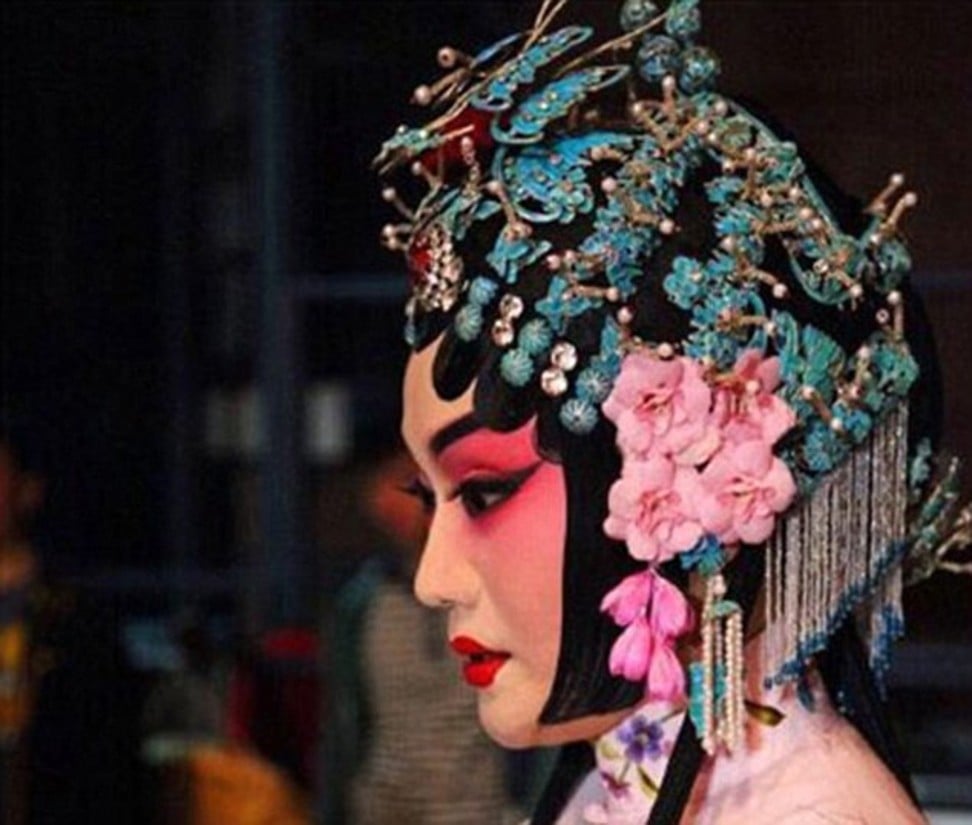 A Rendezvous with Hats and Headdress Pieces in Cantonese Opera – Chan Kwok-yuen's 60 Years of Hat and Headdress Creations.
Feb 3 to Mar 4, 10am to 10pm. Piazza, Times Square, 1 Matheson St, Causeway Bay.