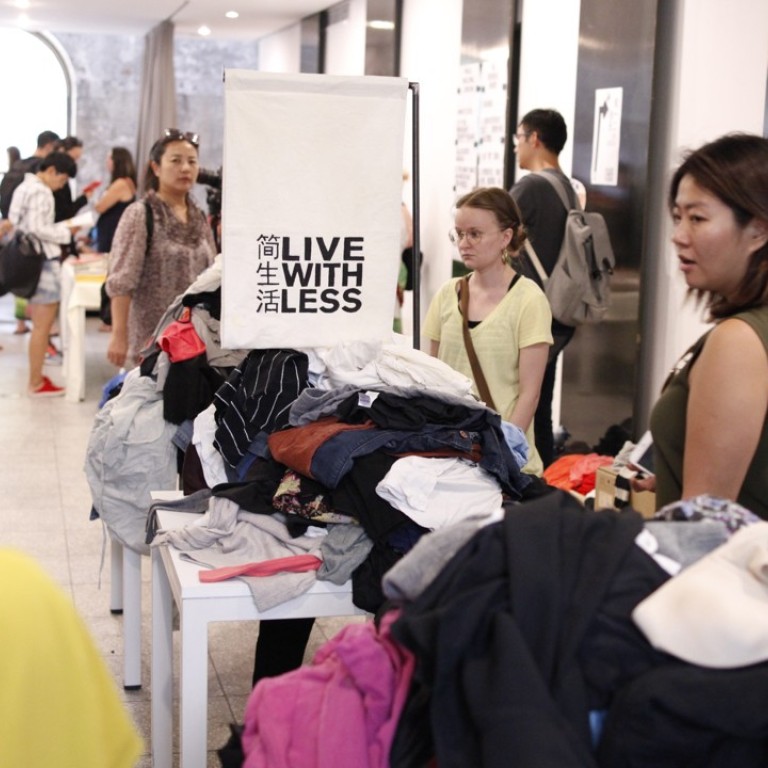 China's fast-fashion antidote: second-hand stores and clothing swaps to lessen ecological impact
The trillion-dollar garment market takes a heavy toll on the environment, but sites such as Share2, Xian Yu and Live With Less are spreading the word that used items are cheaper, fashionable and better for the planet
China's popular retail quarters, such as Nanjing Road in Shanghai or Taikooli in Beijing, are lined with international fashion outlets, but away from these glossy facades, industry insiders and others are increasingly focused on a more sustainable, eco-friendly attitude to fashion.
China's adult garment market was worth 1,144.4 billion yuan (US$184 billion) in 2016 and is expected to reach more than 1,300 billion yuan by 2019. Unlike in the socially restrictive 1970s and '80s, Chinese consumers now can select from a multitude of brands, but that luxury of choice comes at a steep environmental price.
Some estimates suggest that up to 50 per cent of the world's clothing is manufactured in China, with serious environmental impacts such as from waste water. While many believe the large manufacturers should do more, a growing number of people in China are attempting to reduce the impact of consumption by buying less or reusing what they already have.
Clothing swaps are gaining in popularity and visibility in major cities, some organised between friends and others hosted by charitable organisations, and shared through social media. Live With Less, a Beijing-based project co-created by architecture studio Crossboundaries and mindfulness organisation The Mind Body Project, holds quarterly swap meets aimed at reducing excessive consumption. Although any items are accepted at the swaps, from toys to home appliances, coordinator Natalie Bennett says they mostly receive clothing.
While Live With Less has a growing community of regulars, many of whom are Chinese, Bennett says some are still wary of second-hand clothing. Traditionally, second-hand items were considered inferior or even unlucky in China.
Bennett is encouraging people to see the potential "thrill" of coming across a great second-hand item or the possibility of finding unique clothing. She says garments and other items don't have to be new or nearly new.
"Just because an item is heavily worn, doesn't mean that you have to throw it away. Someone could use it for garden work or DIY, for example," she says. Live With Less hopes to spread the word to other Chinese cities, Bennett says.
Although groups like Live With Less have adopted a more holistic approach to second-hand clothing, online platforms such as apparel-focused Share2 or Alibaba's Xian Yu (Alibaba owns the South China Morning Post) usually focus on the financial benefits; saving money by buying nearly new or making money from unused items in your wardrobe.
Share2's C2B2C business model, in which they help sellers process and photograph their clothing and bags and upload them to the platform, is popular and in March 2017 the company announced that it had netted millions of dollars in a round of fundraising.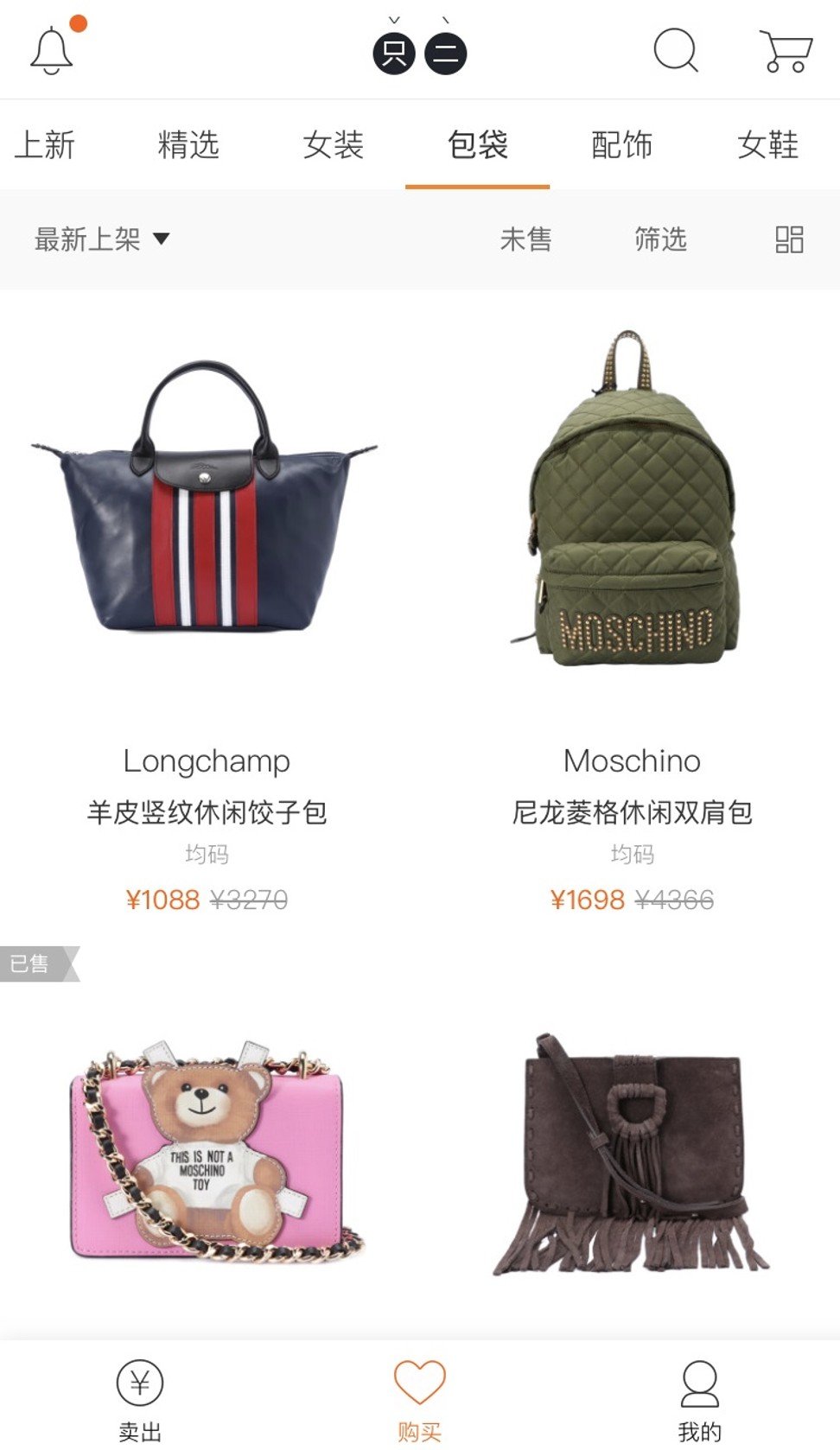 That success can also be attributed to the app's easy-to-navigate user interface, which resembles the apps offered by established fashion retailers such as ASOS. Share2 also appraises and verifies designer items such as handbags and jewellery, hoping to build trust amid counterfeit goods scandals in the country.
The market for second-hand clothing is expanding on a bricks-and-mortar retail level, too. In Shanghai, Pawnstar is pioneering a consignment model that will be familiar to those in the West who have visited stores like Buffalo Exchange.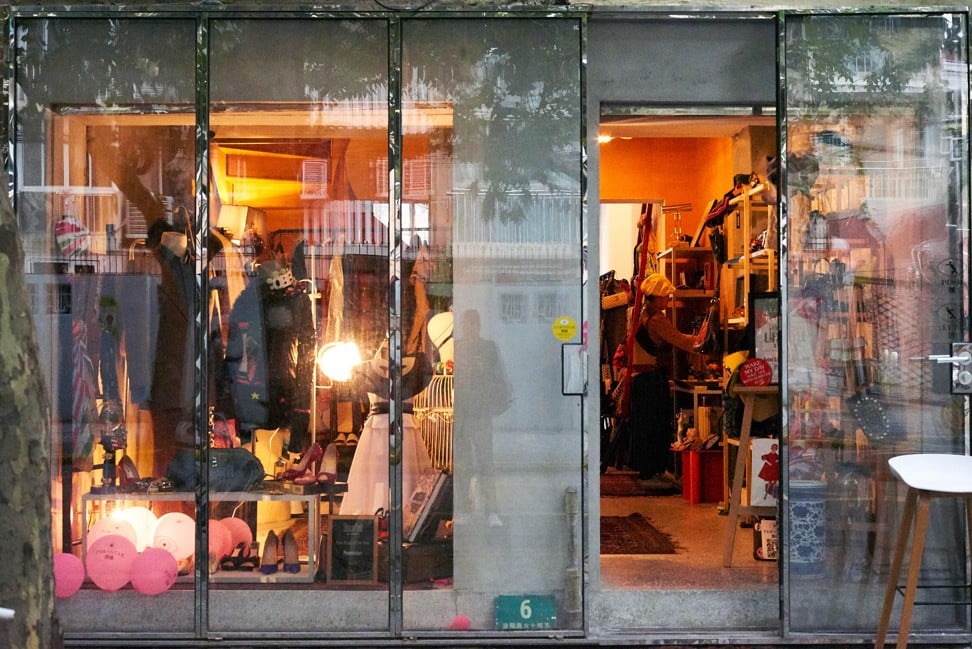 As Pawnstar creative director and fashion industry veteran Nels Frye explains, "Customers bring their pre-loved – often barely used or even brand new – items to us and we give either cash or store credit once the items sell." Compared to "vintage" stores, which have mushroomed in trendy areas of Chinese cities and usually import their stock in bulk from Japan and the US, Pawnstar focuses on local sourcing and educating people about sustainable consumption.
While Frye believes that the ultra-cheap fashion still available through platforms such as Taobao hinders change in China, he is optimistic about the potential of the second-hand clothing market, given an increased desire for individuality among the post-'90s generation and generally slimmer physiques that offer more room for creativity in terms of fit.