LIFE
Get more with myNEWS
A personalised news feed of stories that matter to you
Learn more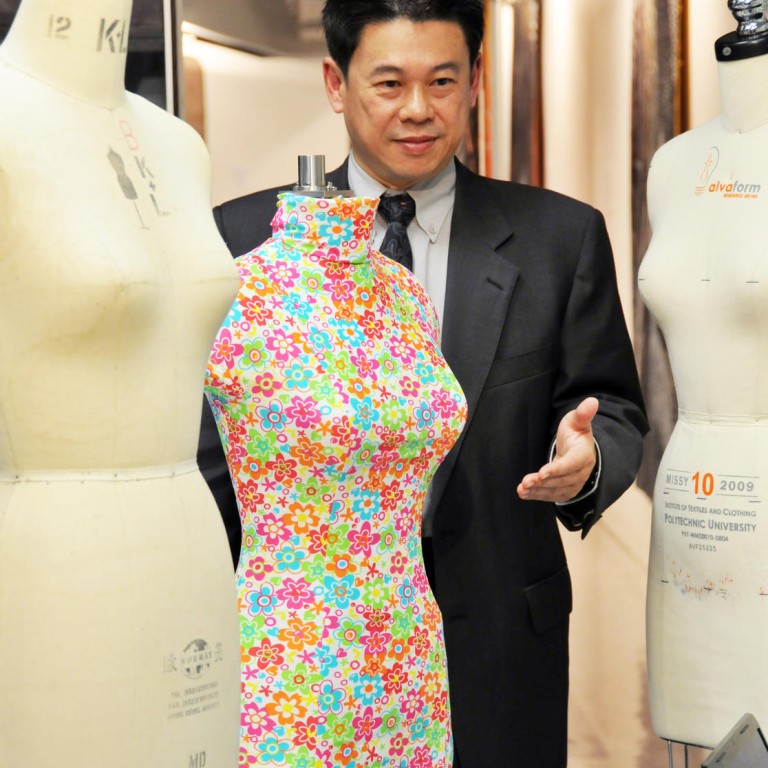 As oxymorons go, Allan Chan Chee-kooi has created a fitting one: a smart dummy.
As oxymorons go, Allan Chan Chee-kooi has created a fitting one: a smart dummy.
The sophisticated mannequin, which goes by the name of i.Dummy, looks just like any other mannequin, but what separates it from the crowd is its hi-tech capabilities. It can change body shape at the press of a button, morphing from the smallest size to the largest in just eight seconds.
Developed by researchers at Hong Kong Polytechnic University (PolyU), the mannequin is set to streamline the apparel and garment industry.
"It really is a bonus for the fashion world. The i.Dummy is unique as the changes are three-dimensional, varying in width, thickness and length all at once.
"It rotates automatically so it can be viewed in 360 degrees, so that every angle of clothes fitting can be assessed," says Chan, associate professor at PolyU's Institute of Textiles and Clothing.
Chan and his PolyU team members collected a massive amount of data on the different body profiles of people from different nationalities.
"People from different countries have varying body shapes so we gathered a lot of information and profiled this data from American, British, Japanese and Hong Kong people to understand how the body changes from small sizes to larger ones."
Chan says the mannequins can be used across the clothing spectrum. "Its robust design means it's suitable for a variety of garments, from ball gowns to occasional wear to tight-fitting swimwear."
The i.Dummy is controlled using common graphics software on any PC and Bluetooth smartphone technology. It means potential clients from anywhere in the world can input measurements remotely to achieve fittings and then purchase online.
Chan says the potential market for the i.Dummy is enormous.
"Fashion designers, pattern masters and merchandisers all require fitting mannequins, so there is a huge potential market for this product," he says, adding that it also serves as a training device for students and apprentices of fashion design and pattern development.
Chan, who has worked in the industry since 1980, says i.Dummy will also save money and space. "Fashion chains need dummies of various sizes which mean lots of different dummies have to be kept. The i.Dummy solves this problem."
The mannequin has been four years in development with most research spent on the study of the body shapes of different nationalities.
This article appeared in the South China Morning Post print edition as: That's one smart dummy