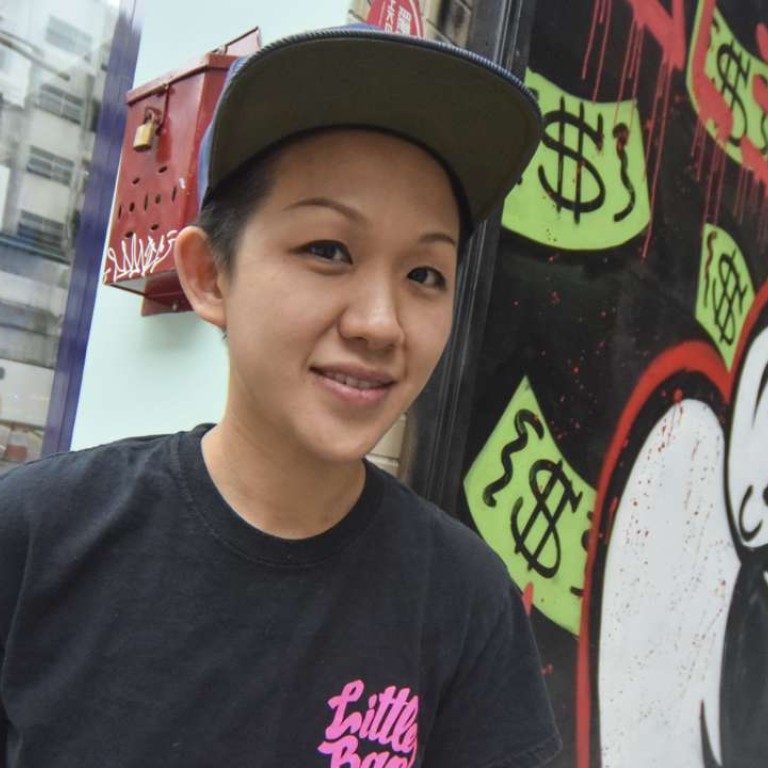 Hong Kong chefs and food impresarios making their mark globally
Meet the local food entrepreneurs extending their culinary reach beyond the borders of Hong Kong
Hong Kong diners are very used to foreign chefs and restaurant brands opening in the city. For a long time, it was an indicator of quality as well as innovation – bringing better and new cuisines to our shores.
However, the reverse hasn't happened nearly as often, with the exception of restaurant groups that are well-established at home, such as Maxim's Group, but even then, they don't go very far afield, usually to the mainland or Macau.
Compared to a company such as Maxim's, Little Bao is minuscule. Run by chef May Chow, Little Bao, just off the main SoHo area on Staunton Street, is a 20-seat restaurant. Incredibly popular since it opened in 2013, diners dutifully wait to squeeze into the tiny restaurant to get a taste of Chow's innovative Chinese-influenced bar snacks, from the eponymous bao – steamed buns with a range of fillings, not unlike sliders – to lamb tartare with fermented tofu, and fried chicken with Sichuan spices.
And yet Chow has been well received by the international community, appearing in media worldwide and being invited to demonstrate at food festivals from France to Australia. Many foodies make sure they have a meal at Little Bao if they come to Hong Kong.
"We were approached by a lot of international guests that loved our concept so we wanted to give it a try," says Chow. Working with a local partner, she opened a branch in Bangkok in July.
"This is my first overseas venture so I deliberately chose somewhere closer where I could fly over for an afternoon if necessary," she says.
Geographical proximity didn't seem to be a concern for Caleb Ng, one half of local restaurant consultancy Twins Kitchen, who are behind PoHo cafe Common Ground and Sai Ying Pun pancake restaurant, Stack. Ng just opened GAO Dumpling Bar in Copenhagen in June. "We picked Copenhagen because it's the new food capital. What is happening there is very interesting. Of course, I love Copenhagen a lot, too," he says.
For Maximal Concepts, the rapidly growing group behind such restaurants as Mercedes Me and Blue Butcher, expansion has largely been partnerships with large hotel groups. They've signed deals this year to take their high-end Chinese restaurant, Mott 32, to Vancouver, Dubai and Bangkok, and have opened a food court with eight outlets in Studio City, the casino resort in Macau. "We are particularly proud of how well-recognised Mott 32 is already in the international market," says Malcolm Wood, managing director of Maximal Concepts.
Making it work overseas is more than a matter of taking a strong brand abroad, however. Wood says of their expansion: "It's not a traditional franchise model. This simply wouldn't work with the expertise that is required to run Mott 32. You can't just hand over a recipe book and branding guide lines and expect a third party to get it right."
GAO Dumpling Bar is a joint venture with a local partner, and Ng says he goes to Copenhagen about four times a year to launch new dishes. "We have an amazing team in Copenhagen that we can trust."
It was by no means easy, however. "Basically everything [was a challenge], it's a really steep learning curve. From hiring to sourcing ingredients, I needed to learn it once again, but I am very grateful for this experience," he says.
"My goal is to create dishes that resonate the soul of Chinese cuisine. It's very challenging, because Chinese food already is notorious [overseas] for being unhealthy and cheap. We saw a big gap between authentic Chinese food and what they served overseas. There's no doubt that Chinese cuisine is one of the most sophisticated in the world. This time we have picked dumplings to start with, because we think the dumpling is a common language in a lot of cultures."
For these restaurateurs, preserving the integrity and philosophy of their various brands of Chinese food is more important than so-called authenticity. Ng says: "We should go back to the question of 'what is authentic?' For me, authenticity is a myth. What is authentic right now might not have been authentic in the '80s. The way people in Northern China make dumplings is very different from southern China. Authenticity changes throughout time and space."
Chow says: "One of Little Bao's strongest points is being able to use local ingredients honestly and knowledgeably. One of the things I want to do is go to the Chinatowns of each city and see what kind of Chinese food they grew up with and try to play with those ideas. We also want to develop relationships with the local community. Sourcing inspiration from not only ingredients but music, art and culture. We want each outpost to be unique, but we feel that should come naturally and not be forced. To be honest, we've travelled to many different cities and our flavours are generally developed to fit a lot of people's taste buds. Therefore, I don't feel that we have to give away the authenticity of Little Bao. I haven't deliberately integrated authentic Thai ingredients or ideas this time around. However, I am out and about, tasting, asking and trying. I think it's always good to ask the local Thais if you're using the ingredients and concepts intelligently and correctly."
It's a similar case for Ng, who has found local inspiration, "For instance, I have been using a lot of local ingredients that you can't find in China. For the vegetarian dumpling, instead of using Chinese dried mushrooms, I have picked some amazing local dried mushrooms, which are much better than the imported stuff from China."
Aside from conceptual flourishes, Wood raises more practical concerns. "The adjustments have been more about which meats we can serve in that country and the products that are available, as opposed to recipes and the way that it's cooked. Just to give you one example, we spent a lot of time working on beef char siu for Mott 32 Dubai. We wanted to get the same effect that we got when we launched this dish in Hong Kong with foodies going crazy for it."
The passion that these relatively new restaurateurs have for taking a taste of Hong Kong abroad is quite evident. Some might think that they are gutsy to be expanding overseas so soon, but their world view seems to be an innate part of their business plans, and perhaps a result of being part of the so-called millennial generation. "When creating, we always aspire to be original and authentic at an international level," says Chow. Similarly, Ng says, "I think global insight is very important. We see a big opportunity for authentic Chinese food. There is only a handful of people who are doing it right." Clearly, these restaurateurs are keen to be this handful.
GAO Dumpling Bar
Blagardsgade 3, 2200 Copenhagen, Denmark, +45 34 12 46 26
Little Bao Bangkok
72 Courtyard, Thonglor, 10110 Bangkok, Thailand, +66 2 392 6922