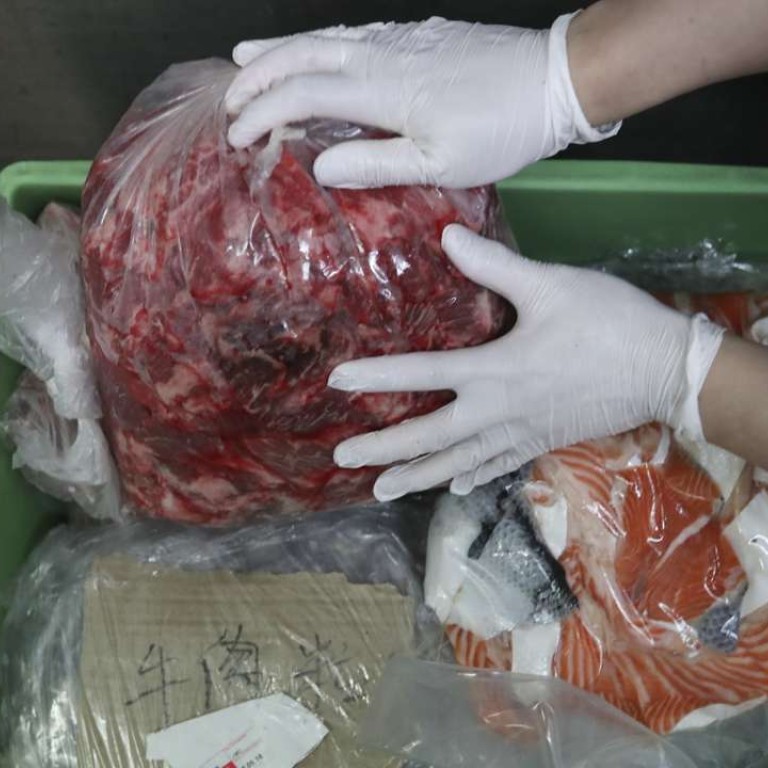 The Hong Kong chef who turns waste food into fine-dining feast, and others finding uses for unwanted food items
Waste-conscious restaurants, charities that distribute unsold and unused food - much is being done in Hong Kong to reduce the amount dumped in landfills, but changing the mindset of shoppers and diners is key
It's not often you hear a seasoned Italian chef fret over the state of his pasta, but at a private dinner held in Wong Chuk Hang last month, Cosimo Taddei was slightly apologetic.
"We didn't know what ingredients we were going to receive until they were collected yesterday, so we've tried to do what we can," he says as he cuts into a softer-than-usual lasagne made with a bechamel using rice milk instead of cow's milk.
The chef-owner of private kitchen Dine Art has worked in Italian restaurants in Hong Kong, including Grappa's and the now-closed Domani. At this event he had to prepare a seven-course meal using waste and surplus food collected from the kitchens of the Grand Hyatt Hong Kong via food charity Foodlink Foundation.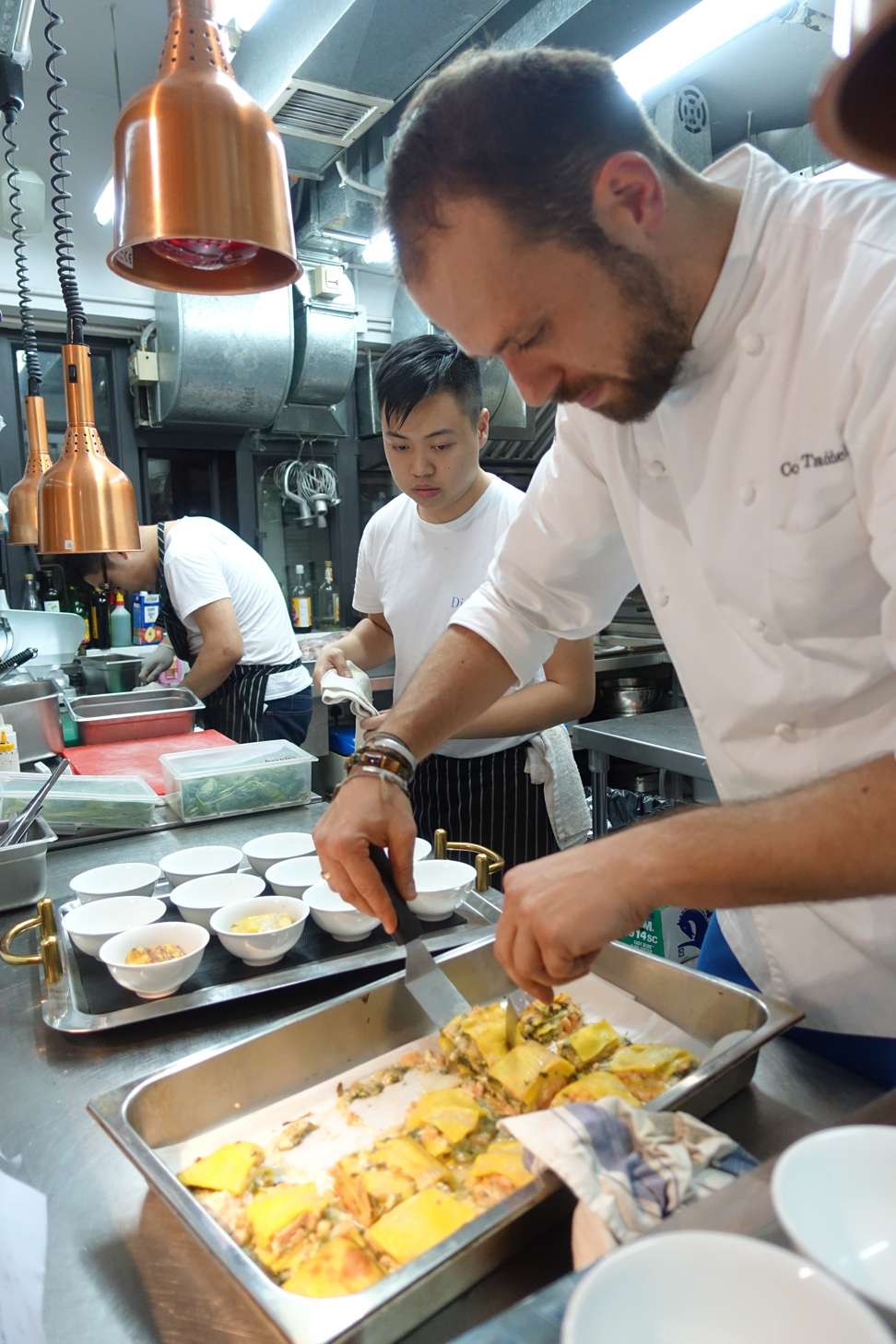 Taddei used organic tofu shreds to make a cold spaghetti dish, slivers of salmon went into a flavourful fennel broth, and lamb rib trimmings were turned into a hearty ragout.
"These are ingredients that a few chefs in commercial kitchens would rather throw out, either because they have to be cooked for a long time to be palatable, or because they are not presentable enough to be served – even though they are perfectly edible," he says.
Organised by Italian cultural organisation Accademia Italiana della Cucina as part of its themed dinners for members of their Hong Kong chapter, the dinner was directly inspired by the soup kitchen started in 2015 by Italian chef
Massimo Bottura
, say organisers Bruno Feltracco and Chiara Rodriquez.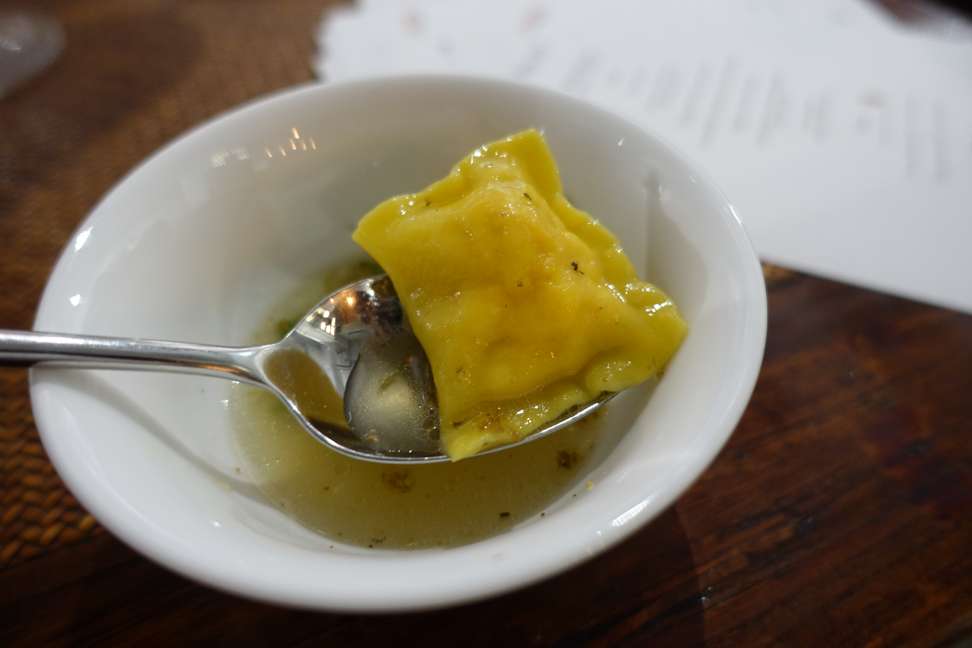 That year Bottura, chef of the three-Michelin-star Osteria Francescana in Modena was so enraged by the mounds of food waste generated at the World Expo in Milan that he started a project to turn the day's leftovers into delicious meals to feed the city's needy and homeless.
He led a similar initiative at the 2016 Olympic Games in Brazil and is now working with partners to open soup kitchens worldwide.
The Accademia's Hong Kong dinner is just one of several new initiatives being organised around the city to keep food waste at the forefront of consumers' minds. Food Savior, an app launched last month, aims to connect restaurants with unused fresh food portions to consumers looking for a discounted meal, while the Zero Waste Alliance of Restaurants in Hong Kong is a six month-old, industry-led movement to pilot best practices in food waste management in the city's food and beverage industry.
According to government statistics, Hong Kong's municipal solid waste has increased by more than 80 per cent in the last 30 years, far outpacing the population growth of 34 per cent in the same period.
An average of half a kilo of food is wasted per person per day in Hong Kong. A third of the total waste generated is food waste, which means 3,300 tonnes of food – the equivalent of seven fully loaded Boeing 747 aeroplanes – is tipped into local landfills daily.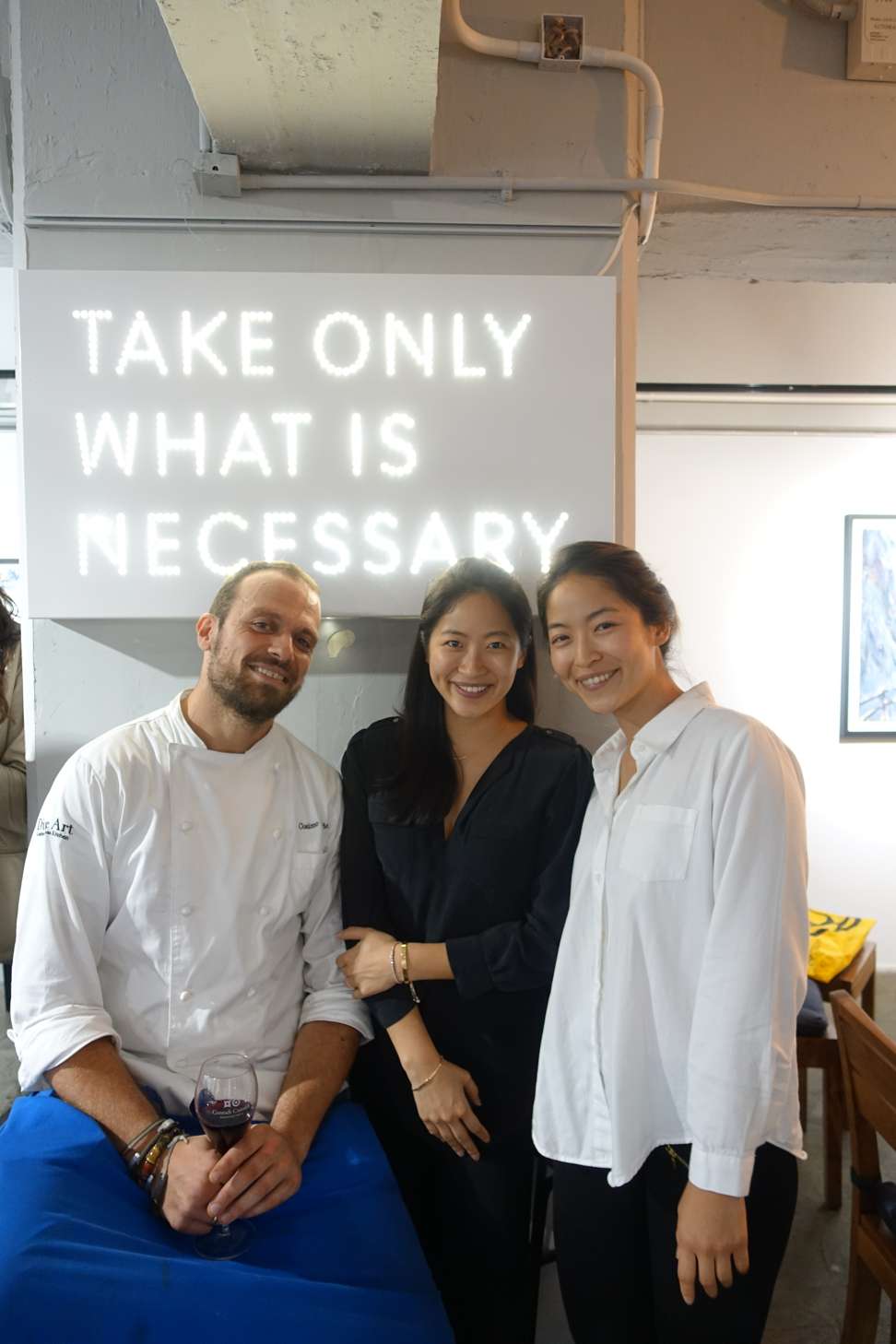 "The four largest supermarket chains in Hong Kong throw away a combined 29 tonnes of food every day – that's enough to feed 48,000 families," says Robin Hwang, executive director of Foodlink Foundation, which works with four- and five-star hotels to collect and deliver unsold food for redistribution to more than 100 charities across the city. The issue needs urgent attention, she says, as two of Hong Kong's landfills are full, while the third will soon reach capacity.
"In an Italian kitchen, nothing is wasted. Italy was never a wealthy society like Hong Kong, and we didn't have the luxury of excess. It would never cross the mind of an Italian mother to throw away anything," says Marco Avitabile, the Grand Hyatt's regional vice-president of food and beverage and one of the guests at the Dine Art dinner.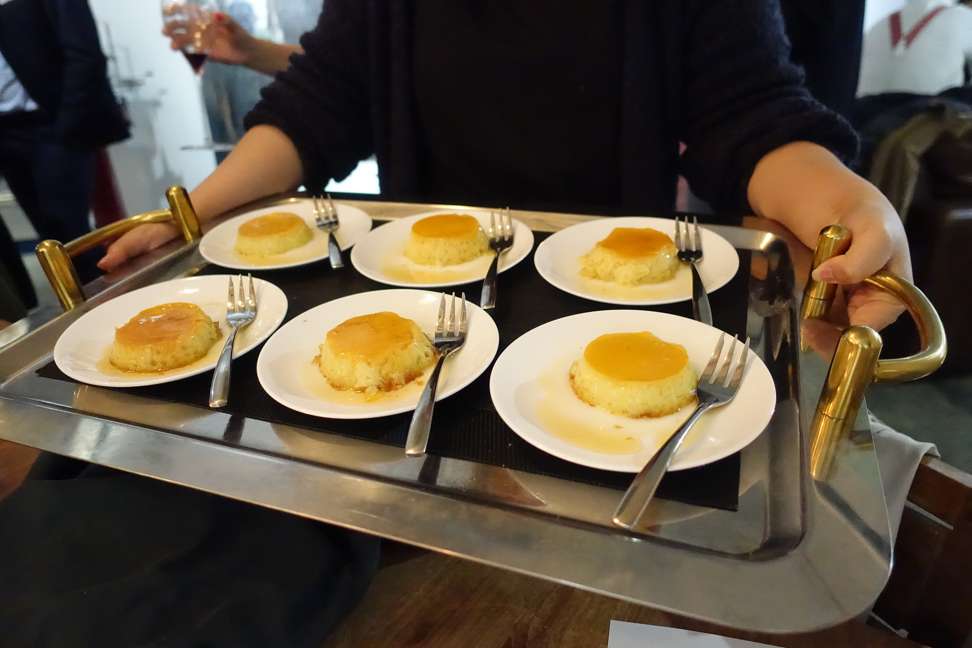 In addition to regularly donating food trimmings – not leftover hot food, but unused produce that is set aside for charities even before it enters the hotel's kitchens, Avitabile points out – the Grand Hyatt has also recently changed the format of its buffet offerings, moving from a large spread prepared in advance to dishes that are cooked and served to order.
"It's no longer about producing 80 dishes on the buffet line like we did in the old days," Avitabile says. "We're doing less but doing it better, fresher and healthier, with no wastage. And it doesn't cost more operationally if you do it the correct way."
In the six months since founding the Zero Waste Alliance of Restaurants, its nine member businesses, which operate some 20 restaurants in Hong Kong, including Home, Grassroots Pantry, Locofama and Teakha, have been meeting regularly to review progress, discuss the next steps and exchange ideas for minimising waste in their restaurants.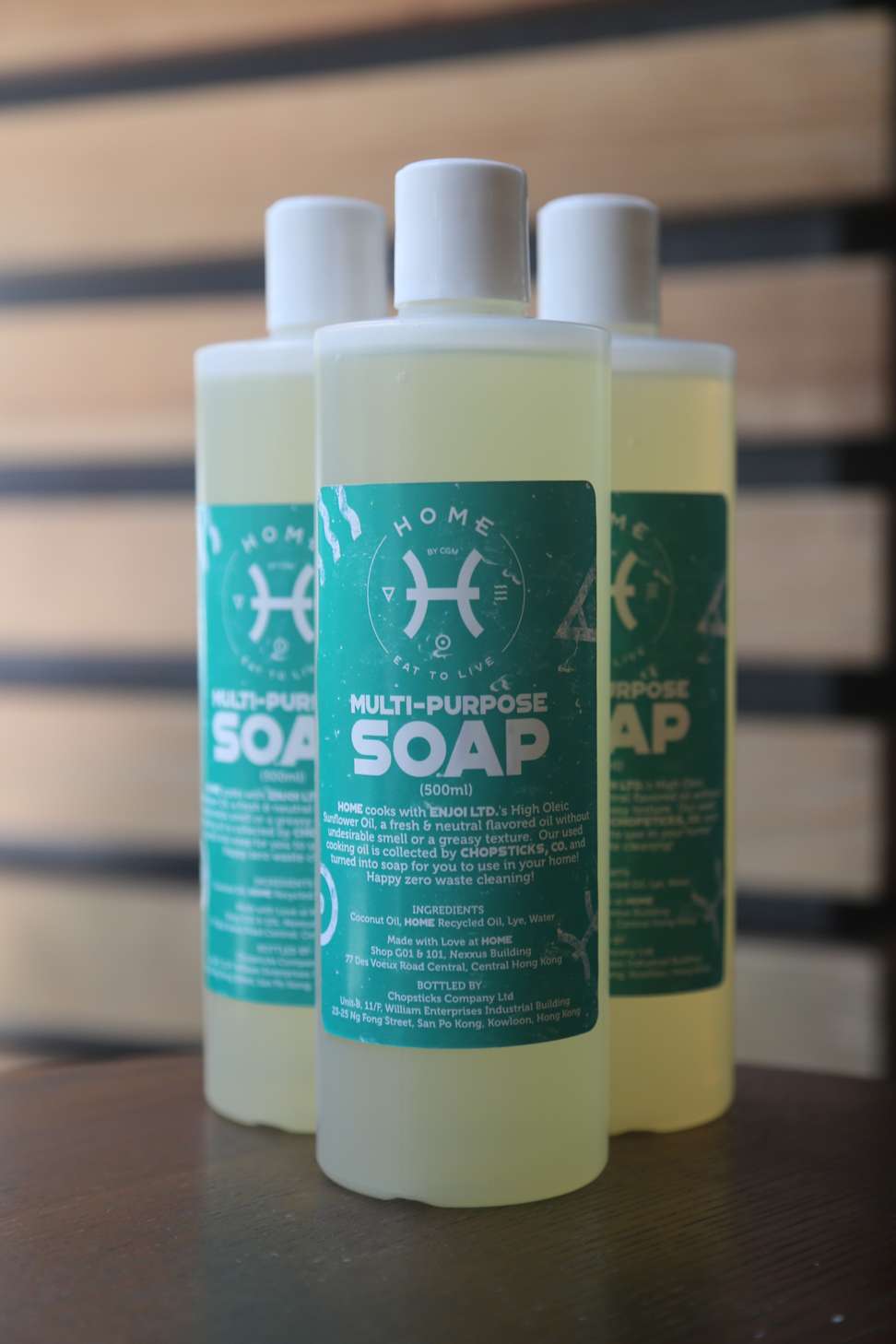 "We hope to inspire other socially conscientious restaurant owners and operators to support this growing and important movement in Hong Kong by providing data, feedback and operational expertise to continue to raise the bar across the industry," says Christian Mongendre of Home, a restaurant in Central that turns its unused breads into pita chips, vegetable scraps into broths and cooking oil into multi-purpose soap.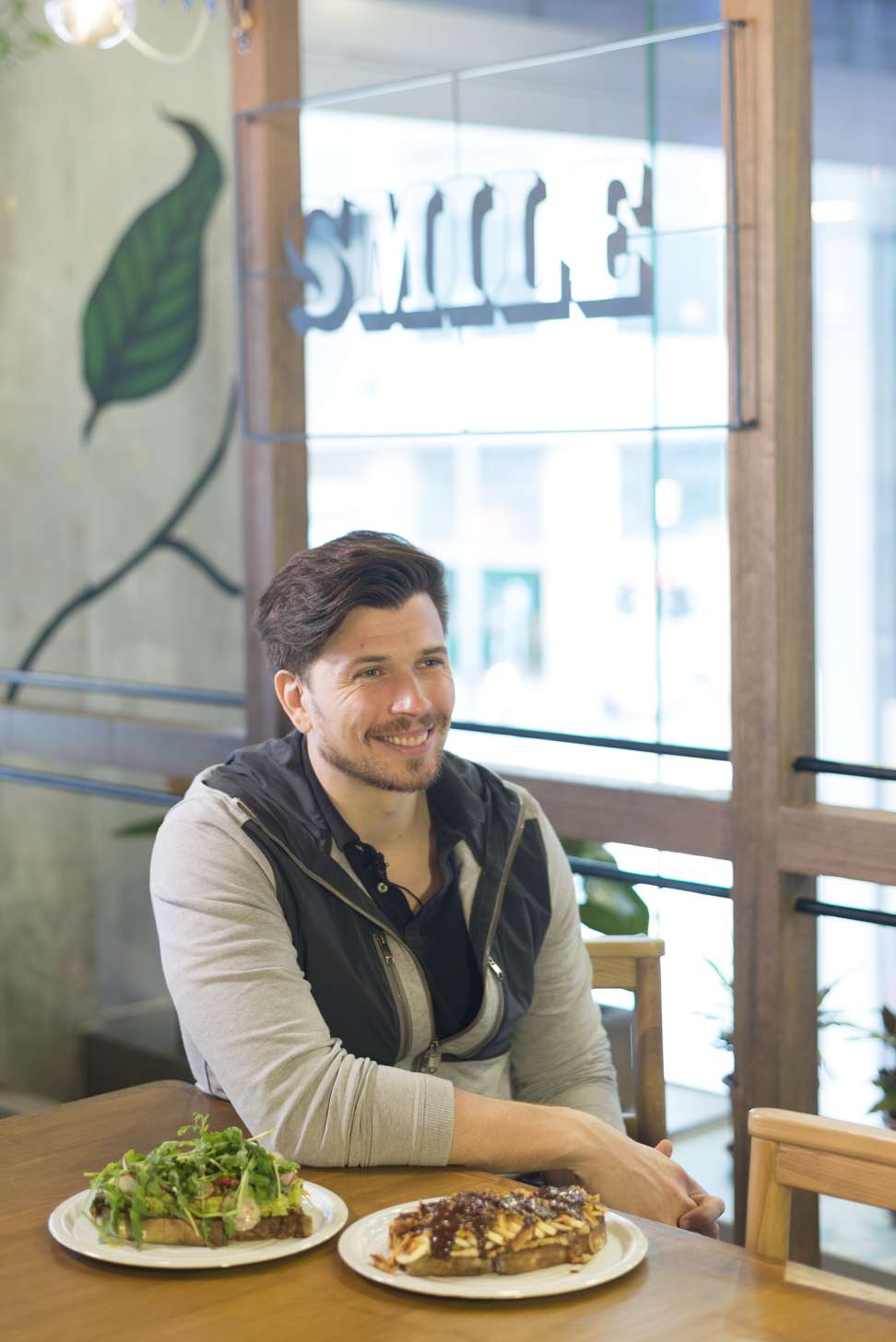 Mongendre hopes to see ground-up efforts such as his coupled with more government-backed initiatives. He says: "A large-scale food waste decomposer and facilities to recycle paper and plastic would really begin to change the game."
Government funding can help to accelerate ongoing corporate efforts significantly, says the Grand Hyatt's Avitabile. For the global hotel chain's Singapore property, for instance, the installation of a food-waste management system that every day converts all the hotel's food waste into organic fertiliser was made possible by a S$250,000 (HK$1.3 million) subsidy from the Singapore government.
Meanwhile, Hong Kong charities continue to campaign for tax rebates and for a Good Samaritan law for food donors, which they believe would be an incentive for more corporate and individual do-gooders to step forward. In the US, the Bill Emerson Act – also known as the Good Samaritan law – exempts donors and recipient agencies acting in good faith from legal liability, says Foodlink's Hwang, and similar legislation in Hong Kong would deter organisations from "dumping" inedible food on charities in order to dodge incoming food-waste charges.
In March, Secretary for the Environment Wong Kam-sing announced plans to implement a food waste charge from 2019. Residential buildings, street-level shops and public venues that use the waste collection service provided by the Food & Environmental Hygiene Department will pay a waste levy of 11 HK cents per litre, while those who hire private waste collectors will pay between HK$365 and HK$395 per tonne.
While economic incentives have their place in bottom-line-conscious Hong Kong, Friends of the Earth project manager Wendell Chan says a longer term solution is to change the mindset of consumers. "People don't see food waste as a problem because food is seen as an abundant resource, and they are disconnected from how food is produced," he says. "We need to reconnect people with where our food comes from and how it is made [using] education and outreach."
Along with the Food Donation Alliance, which links food donors to 56 recipient organisations based on their needs, Friends of the Earth also runs the Waste No Food campaign, which dispatches volunteers to help collect unsold vegetables from stalls at wet markets at the end of the day and redistribute them among the elderly.
Avitabile believes that the hesitancy in embracing the movement of more conscientious consumption could be a simple matter of semantics.
"When I told my friend I was going to a dinner made from food waste, he told me to make sure I take a pill so I don't get sick," he recalls. "Perhaps the term 'food waste' is incorrect. By definition, waste is something you throw away. It has a much more appealing name in Italian: we call it 'the cuisine of reusables'. But then again, if the name doesn't have enough shock value, people are less likely to think and talk about the issue."
Taddei at Dine Art is hopeful. "Chefs should be a bit more mindful, and customers should be a little less demanding of having only perfect-looking ingredients and bigger buffets, which lead to bigger wastage.
"One dinner won't change the world, but we hope that it has at least made some people a bit more sensitive the next time they dine out."
How you can help reduce food waste
Want to do your part to reduce food waste in Hong Kong? Here are three food charities where you can sign up as a volunteer:
Foodlink
Feeding HK
Friends of the Earth
This article appeared in the South China Morning Post print edition as: The way of all fresh