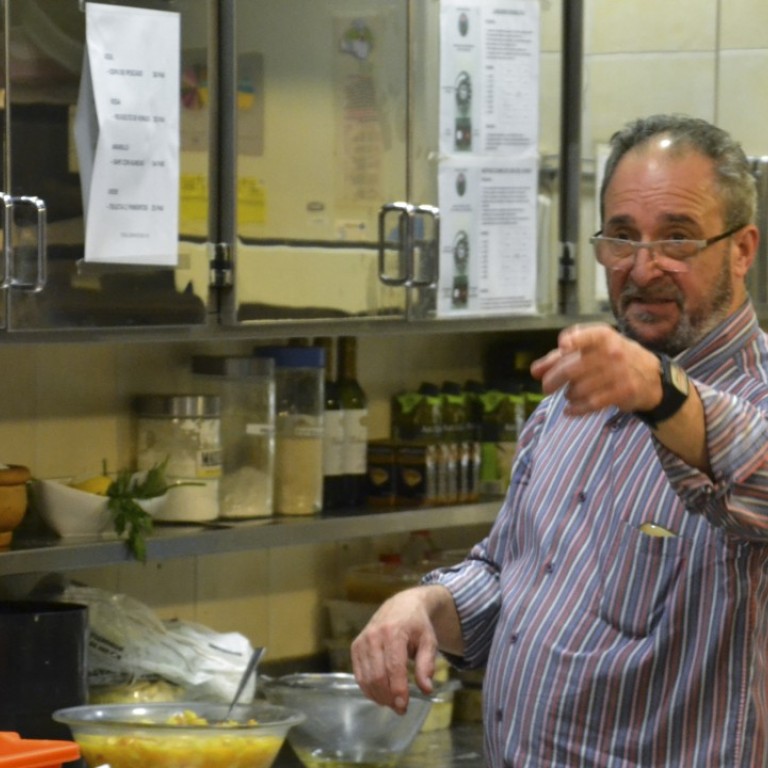 My sensational meal at a San Sebastian txokos – private dining and drinking club in the Spanish Basque town
The ultimate tortilla, the tomatoes of your dreams, and more, washed down with white wine - the humble fare cooked by amateurs at a San Sebastian private dining club is top-drawer
Few destinations can rival San Sebastian in Spain's Basque region when it comes to eating out. As if Michelin-starred dining and superb local tapas weren't enough, the txokos – Basque culinary societies – add another layer of interest to the town.
Pronounced "cho-kos" and meaning "a cosy corner", these private dining and drinking clubs, many of which date back a century, are open only to members. Found across the Basque country, estimates suggest that more than a thousand still exist.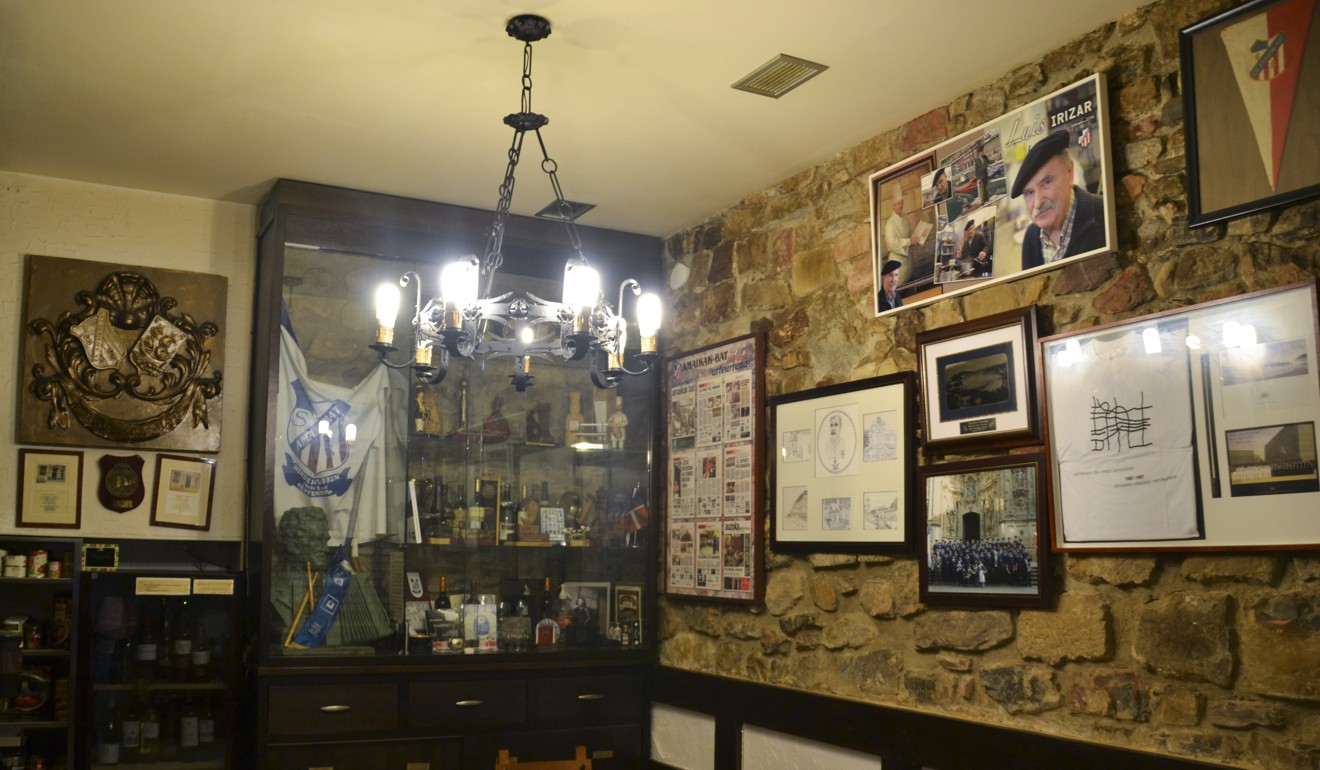 Historically, a sidreria was a rural cider bar, a sort of small local pub that served as the community's focal point. As people moved to the cities, however, they lacked such venues and so started pooling resources to rent a shared space that allowed them to keep costs down but still host friends and family, otherwise impossible in small private apartments.
These txokos were originally affiliated with sporting and cultural activities such as rowing, singing or football, while many still show allegiance through insignia and memorabilia on richly decorated walls. The role they continue to play in sustaining the Basque language and traditions can also not be underestimated: particularly during the years under the rule of right-wing dictator General Franco, they were one of the few venues where Basque culture could be celebrated.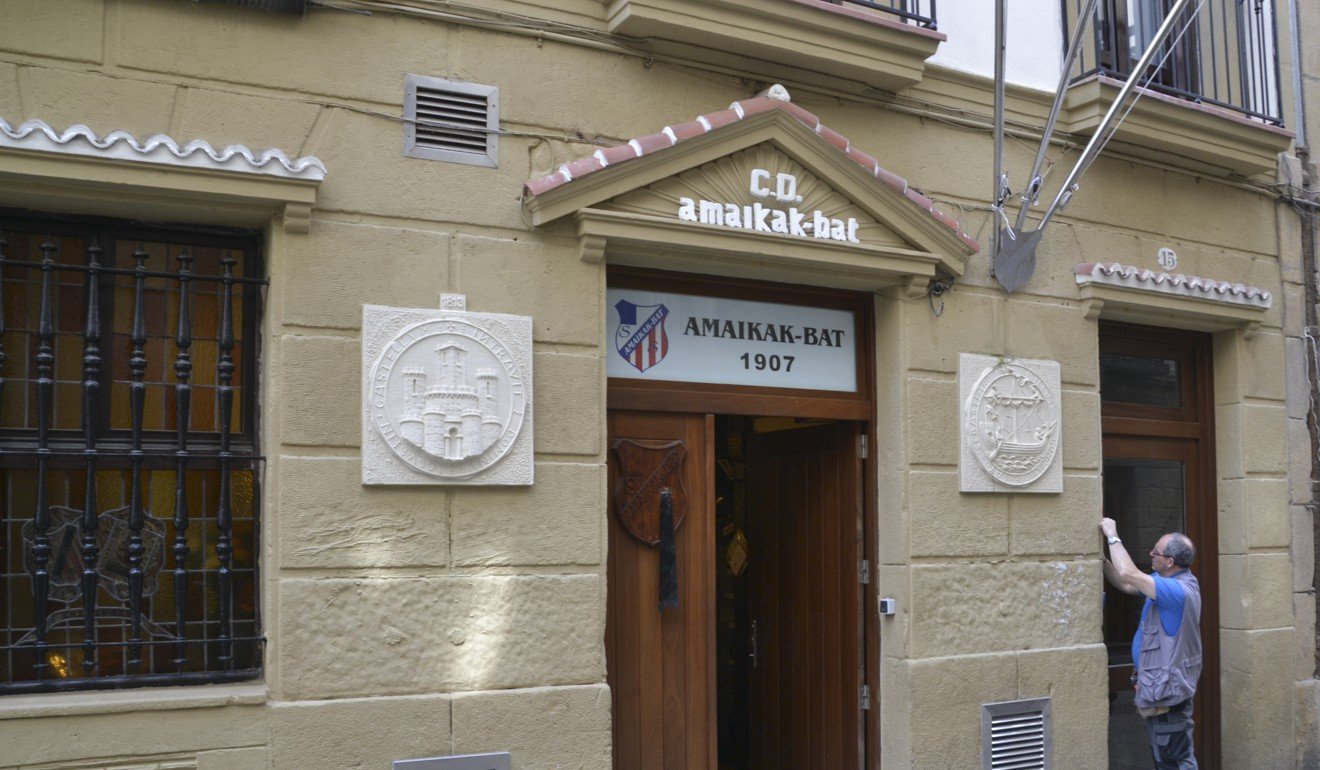 Given their private club status, they are not open to the public and visitors can only try to occasionally peer inside the doorways, mostly located within San Sebastian's historic old town. However, a handful of local, well-connected food and cultural guides have been able to gain access.
One such opportunity came through Eskerne Falcon of Discover San Sebastian. Born and raised in the town, the gregarious and hospitable guide seemingly knows absolute everyone. An evening tour of the scores of pintxos bars was met with constant embraces, waves and hugs to locals and visitors alike. She also held the golden ticket to enable me to access one of the town's 120 txokos called Amaikak-Bat, 1907.
As the name suggests it was founded 110 years ago, making it one of the town's oldest. Txokos were historically for men only, Eskerne explained, due to the "traditionally matriarchal nature of Basque society where women controlled everything – especially the finances". What is more, "wives apparently were happy for their husbands to meet up there as they knew where they were – and that there were no women present".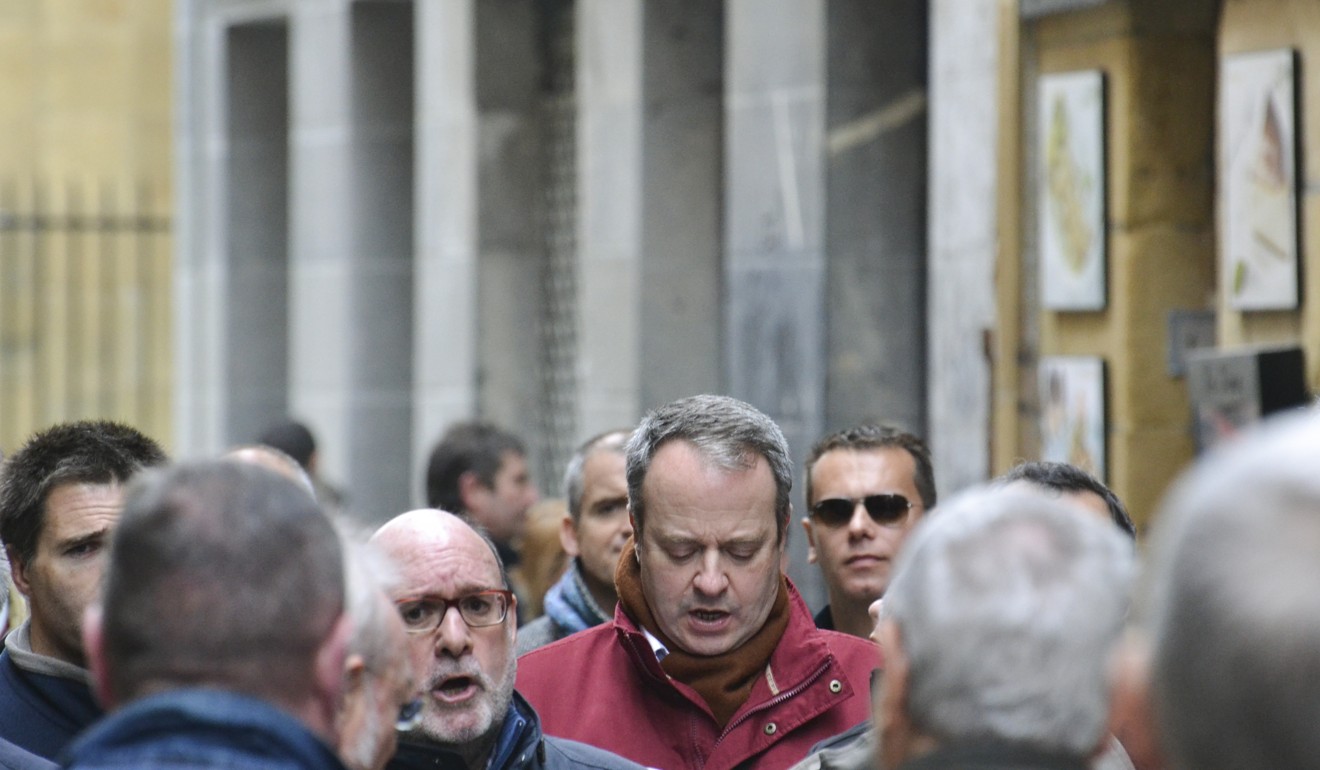 If that sounds like cheeky and convenient spin, it's an excuse which is now disappearing fast, as many txokos – including Amaikak-Bat – happily admit women.
In common with all txokos, the club's members do the shopping – and all the cooking. Food and drink costs are shared from a pantry of staples like olive oil, coffee and, of course, wine, while the member who is cooking and/or hosting has to note exactly what they have consumed before dropping cash into a box at the end of the evening.
Every member also has a key to the venue, allowing them to show up at any time of day or night. Bearing these two factors in mind, trust, therefore, is absolutely everything.
Amaikak-Bat is a humble space, benches and long tables on red terracotta floor tiles, the walls filled with pennants and photos of members from over the years, notably in choirs. Singing is a considerable part of Basque culture and occasionally lucky tourists will be beautifully serenaded as an entire club heads out to the cobbled streets, glasses in hand, to show their vocal mastery. There's a small TV, but the fewer distractions from food, drink and conversation, the better.
Talking of which, it's the sizeable professional-grade kitchen which catches the eye at one end. Stainless steel ranges and a dizzying array of pans, ladles and knives indicate that this is a home for serious cooks. The evening before, 63-year-old Gorka Arcelus had cooked there for 70 people – a considerable undertaking for a restaurant, but an extraordinary effort for an amateur with just a couple of people helping out.
Gorka has been a member at Amaikak-Bat for 45 years but explains that getting membership today is almost impossible. Prospective members have to be introduced by two new members, then their application is posted on the club walls for two weeks and it only takes one member – from around 200 – to object, something they can do for any reason. "A comfortable environment is everything", Gorka explains. Being able to cook is also, surprisingly, not a membership prerequisite, although of course it helps, as he jokes that "Some people would kill you with their food!"
The reality is that memberships hardly, if ever, come up and he explains with a cheeky smile that some people have been waiting more than 20 years to get in. With sensational food and drink (not to mention brilliant company) for around €15 an evening, you can see why.
We're joined by Inaki, a local postman who has just finished his morning round and wheels his yellow and blue post cart over the stone step and inside. Still in his uniform, he's excited at the prospect of eating after a hard morning's work. And my, how do we eat.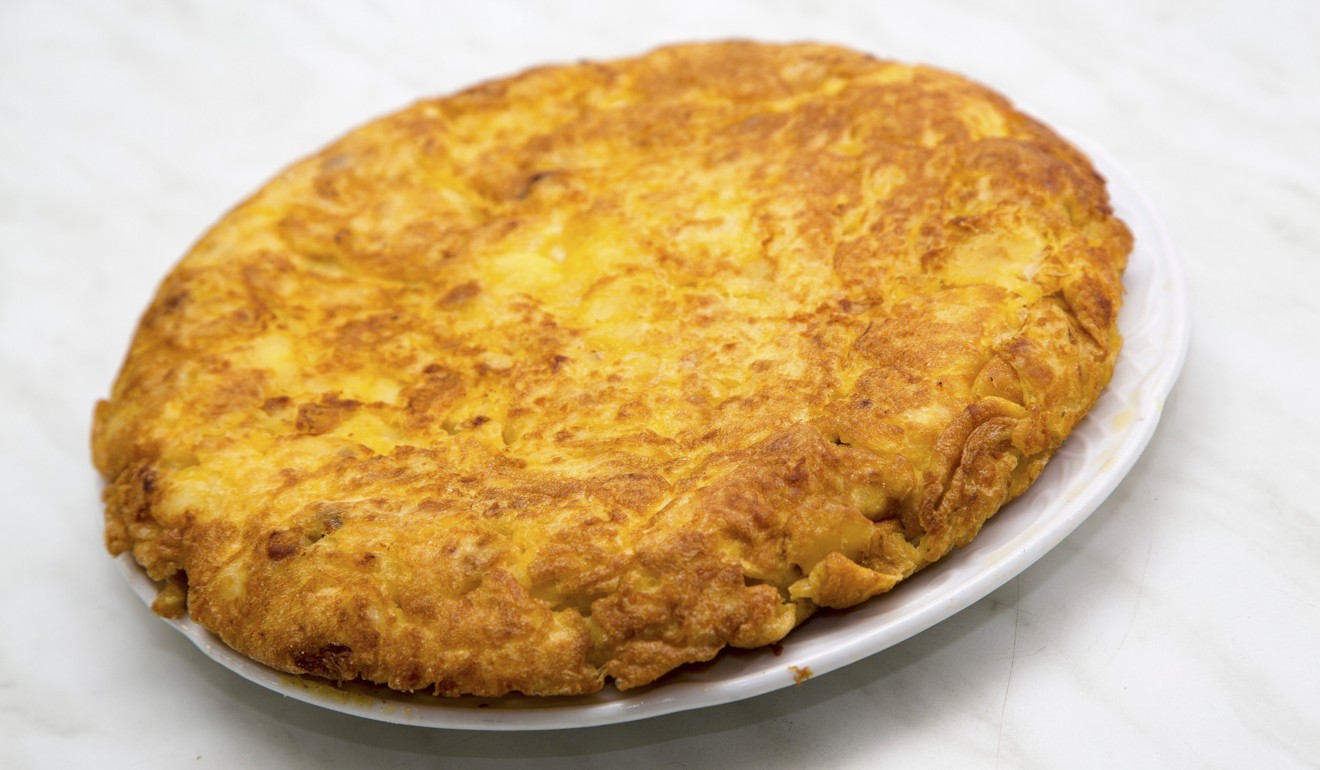 It's simple, but utterly sensational. To start, naturally accompanied by a small glass of white wine at 10.15am, the tomatoes of your dreams under olive oil and a sprinkling of salt flakes. In a town already famed for its produce, these were particularly special. Gorka had earlier popped in to see his friend in the market who had kept aside a large brown paper bag for him. You'd be forgiven for picking them up and biting into them like apples.
The quality and the price he paid (€4) almost brought tears to the eyes of this Hong Kong supermarket shopper, while my subsequent vegetable epiphany was so obvious – and unsubtle – that he generously gave me a couple to take back on the very long journey home to Causeway Bay.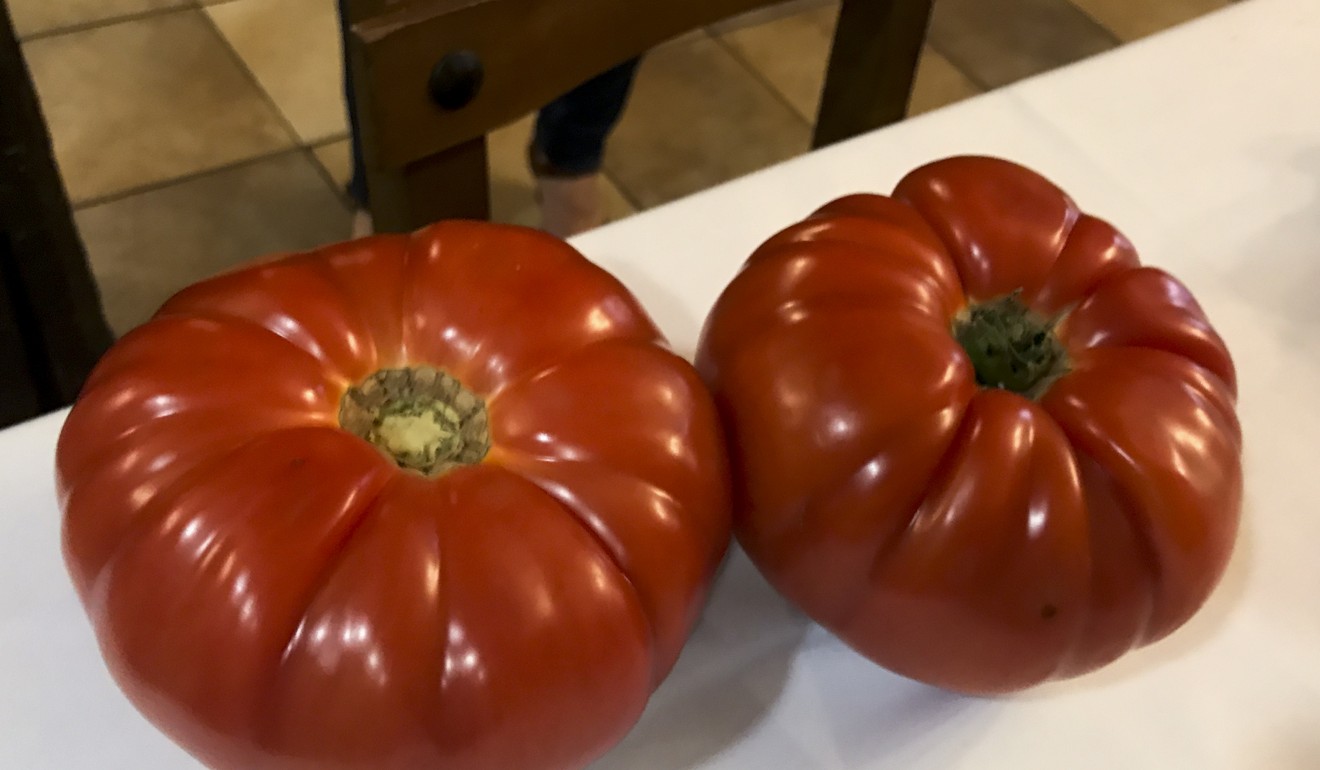 Inaki the postman, an impossibly young-looking 52, made the most of the perfect crusty bread – picked up a couple of doors down the street from one of San Sebastian's oldest bakeries – using it as a sponge for the gorgeous slick underneath. A husband and wife popped in as we ate, joining the meal and conversation.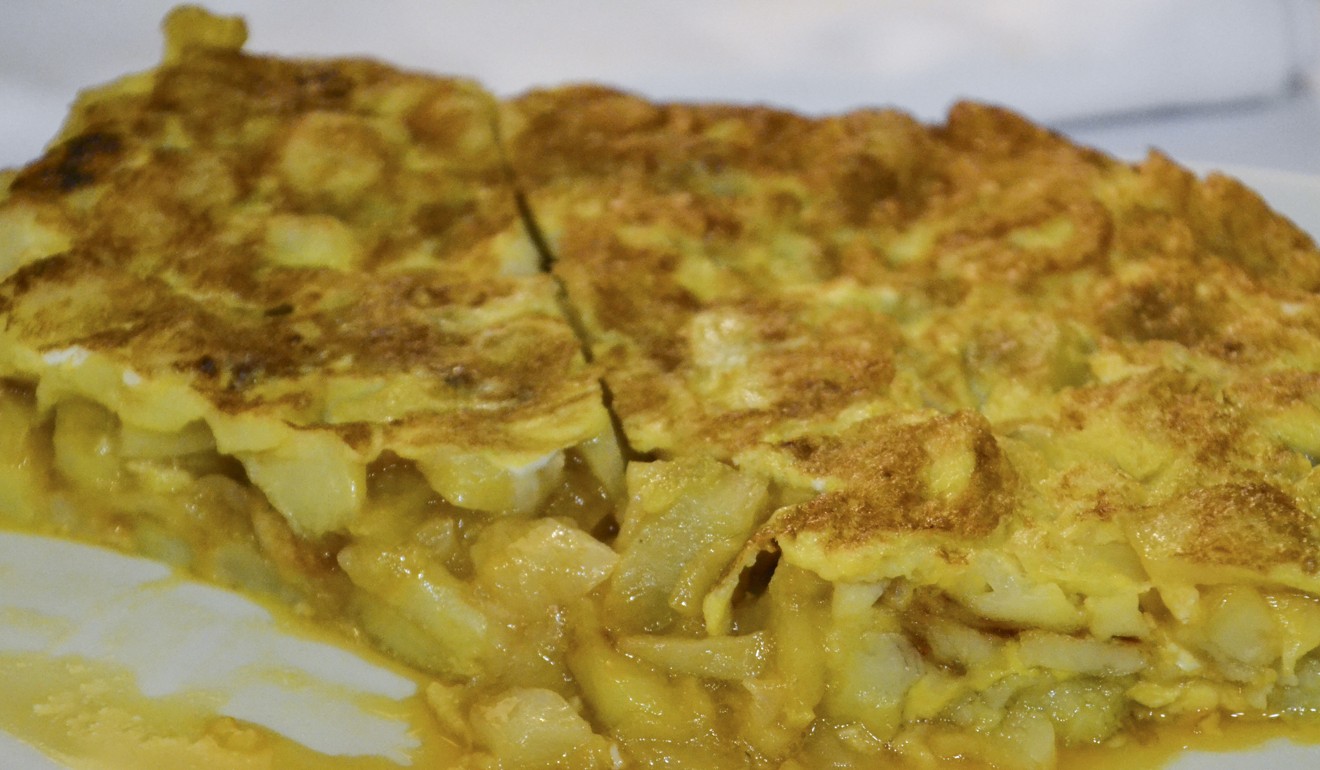 Next, more perfection in the form of the ultimate tortilla. Again, it couldn't be simpler, again it was the execution. It wobbled as it was placed on the table, the amber surface flecked with brown. Once it was touched with a knife, liquid gold seeped out alongside thinly sliced potatoes, the perfect balance of simple seasoning taking a Spanish staple to the realm of the sublime.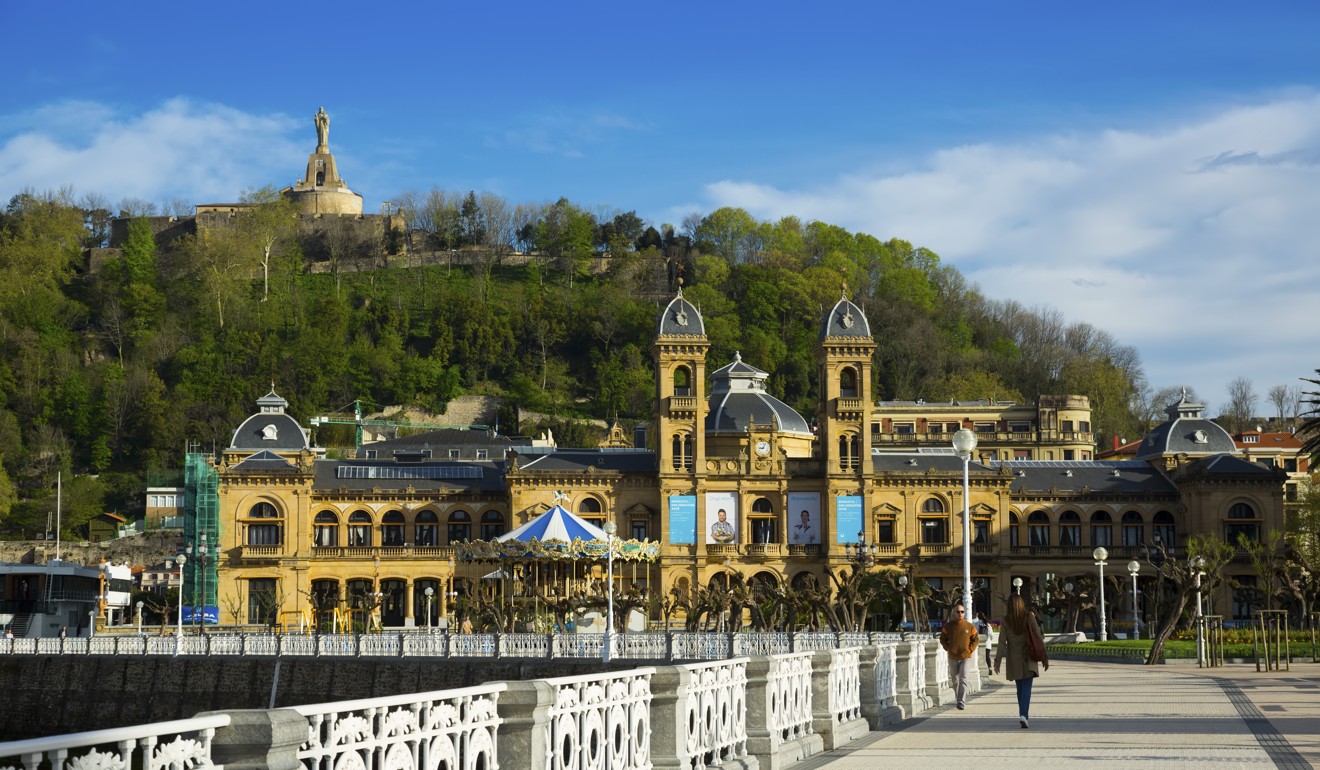 Yes, it was partly the setting and partly the company, not to mention the early morning wine, but mostly this was home cooking at its very finest – and things rarely get better than that.
San Sebastian's txokos are only open to members and their guests, but every year on January 20, San Sebastian Day, the public can enter them and join members for drinks and food.
Eskerne Falcon from Discover San Sebastian arranged the visit to Amaikak-Bat, 1907.
discoversansebastian.com/en
Chris Dwyer stayed at the Hotel Maria Cristina, hotel-mariacristina.com/en
How to get there
Cathay Pacific flies between Hong Kong and San Sebastian via Madrid. Connections are also available via Qatar, and London
This article appeared in the South China Morning Post print edition as: The bite clubs