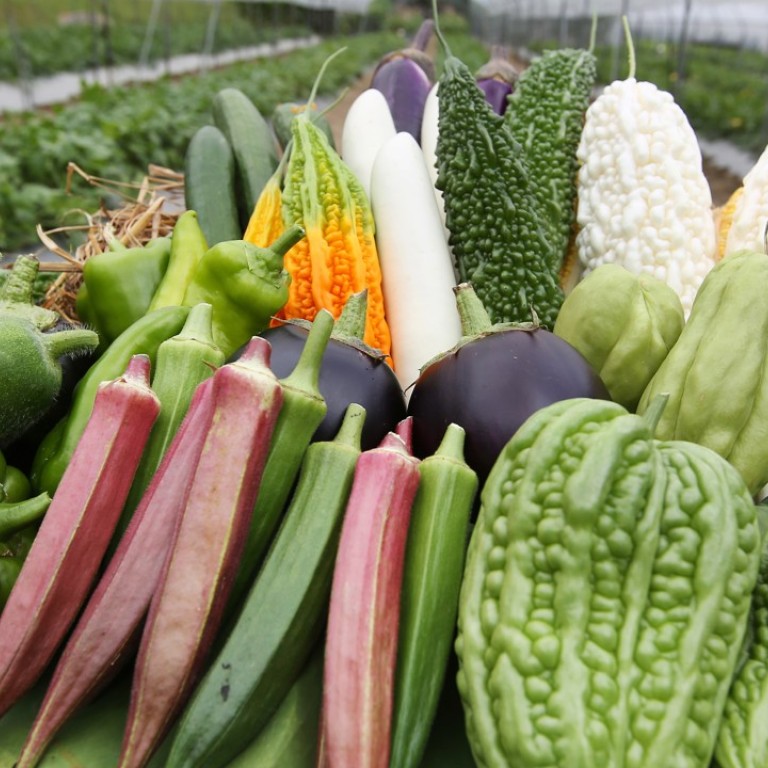 Hong Kong quest for the Tesla of food, so world can still feed itself in 2050 by changing diets and farming more sustainably
Snacks made from worms or bugs, food grown on rooftops and hydroponically in old buildings, desktop hives for insects – innovators are changing agriculture and the very notion of what constitutes food; what's missing is scale
Hongkongers are lining up for afternoon tea in Central district for a bowl of Bugsolutely cricket pasta, served with Bella Pupa silkworm snacks and a Fruggie salad bottle.
Noting the "smoky flavour" and "chicken taste" of the pasta, the samplers were among about 300 entrepreneurs, experts, foodies and general punters who gathered for Hong Kong's inaugural Food's Future Summit.
Organised by the Hong Kong-based community Foodie, the entrepreneurs kicked off the summit last month by announcing their aim to discover the "Tesla of the food world". The pressure to find new food ideas comes as climate change and population growth mean the amount of food being produced today will feed only half the population by 2050, according to the World Economic Forum.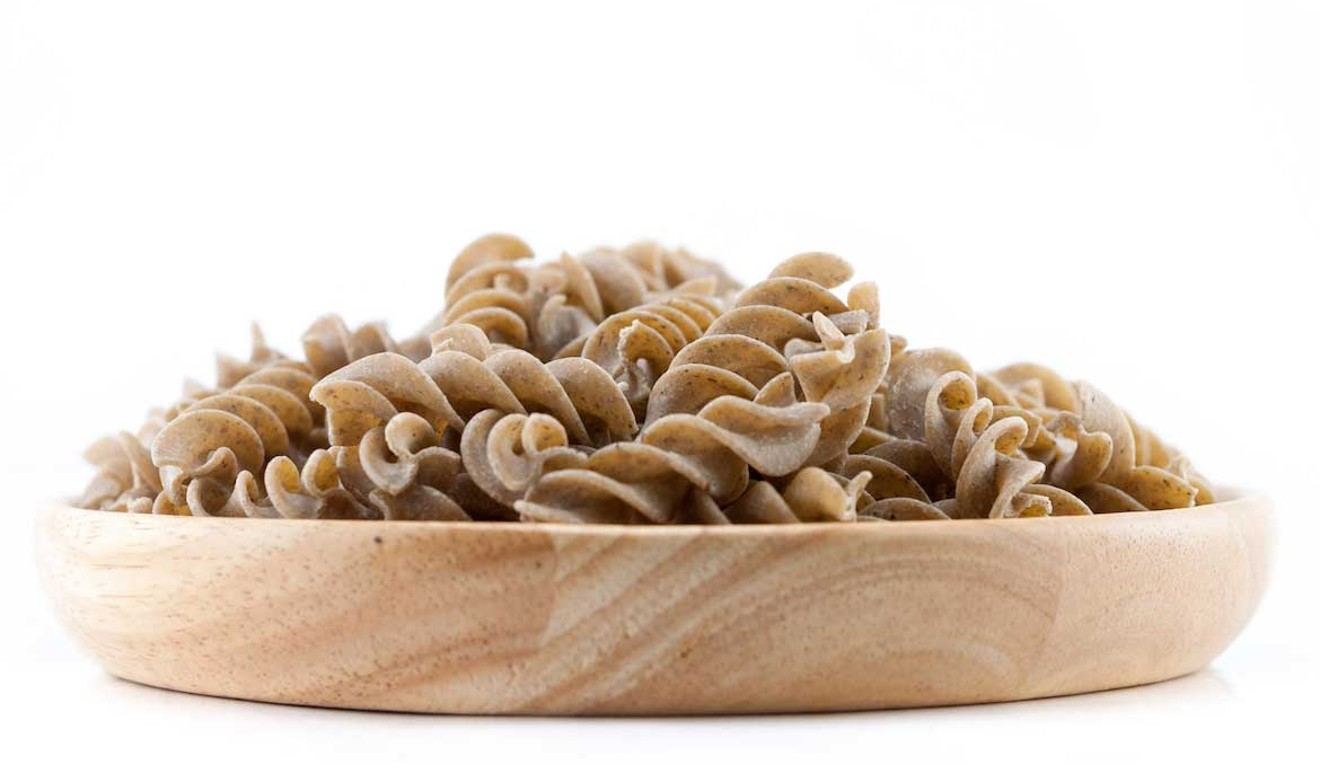 "Sustainability is not a charity, it demands innovation and we've got to get better at it," says David Yeung, co-founder of social start-up Green Monday. Founded in 2012, his Hong Kong-based group aims to tackle climate change and global food insecurity. Green Monday is one of a growing number of Asian enterprises looking at food innovations – including Shenzhen-based hardware accelerator Hax, and Hong Kong tycoon Li Ka-shing's investment arm, Horizons Ventures.
Hax has helped develop the world's first desktop hive for edible insects, allowing customers to grow their own mealworms. Meanwhile, Hong Kong-based Food Savior offers a platform on which restaurants list dishes left over from each service, connecting them with customers who collect them just before they close. According to the Environmental Protection Department,
Hong Kong throws out 3,300 tonnes of food
– the weight of six Airbus A380 planes – every day.
Massimo Reverberi, chairman of the Asean Food and Feed Insects Association, came up with the idea for cricket pasta when he founded Bugsolutely in Bangkok. In February 2017 he joined the first cohort of start-ups run by Bits x Bites, China's first food tech accelerator and venture capital platform. He wanted to cater to the Chinese market and honed in on silkworms, which have a long history in China because of the silk industry.
As part of the Shanghai-based Bits x Bites programme, he came up with five different flavours of silkworm snacks to test out – including "Angry Sichuan Nuts" and "Smoky Cumin" – and did it all in 120 days. The snacks are now being produced and will be sold across platforms such as Yimishiji, an online farmers' market set up by Bits x Bites managing director Matilda Ho.
Edible insects are not only rich in proteins, vitamins and minerals, but they also use fewer resources and water proportionately than cows, Reverberi says. Almost 80 per cent of agricultural land around the world is used for animals that humans eat, according to the UN's Food and Agriculture Organisation. Eating meat is "killing the planet", says Yeung, and the situation will get worse with demand for meat growing in Asia.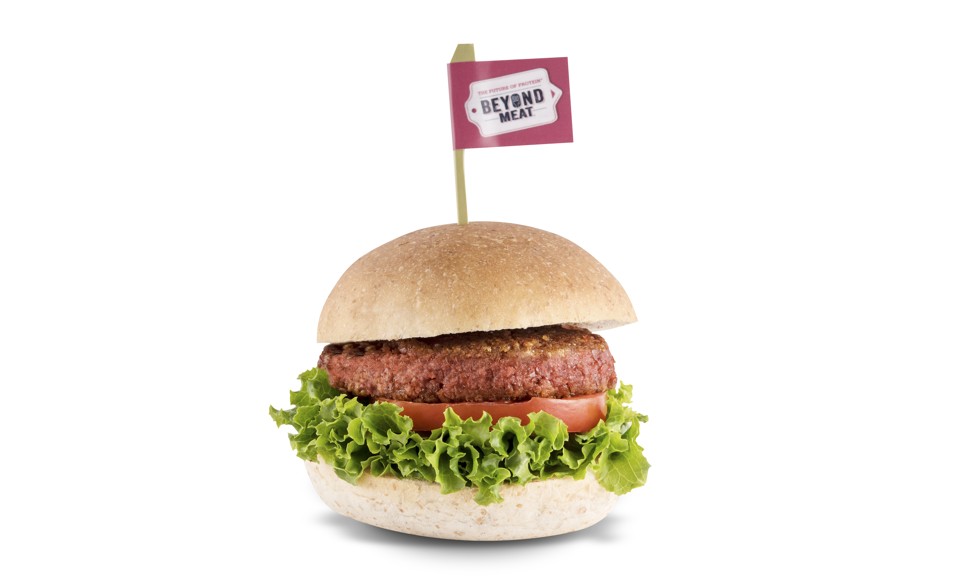 "If we move from tofu to steak there's no chance, so we need to look at what products we can come up with that people will love," says Yeung, a vegetarian for the past 16 years.
Yeung has joined a growing number of people, including Microsoft founder Bill Gates, who have taken an interest in meatless burgers, a move he calls a game-changer. Yeung sells "Beyond Meat" burgers at his plant-based Green Common stores in Hong Kong – a city that loves its meat and boasts one of the most dynamic food scenes in the world with about 22,000 food licenses – one for every 300 people.
If everyone consumed the way Hongkongers do, the WWF estimates, we would need 3.9 earths. According to the Agriculture, Fisheries and Conservation Department, 84 per cent of farmland in Hong Kong lies uncultivated, and a panel of restaurant managers at the summit said sourcing high-quality local food was a big challenge.
It is a far cry from 60 years ago when the city had a 60 per cent self-sufficiency rate, says Dr Daisy Tam Dic-sze, associate professor at Baptist University (HKBU).
The city now imports 90 per cent of the food for its 7.3 million residents and 56 million annual visitors. Most comes from China, which is dealing with water, soil and air contamination and food scares. "China's soil is getting sour, with a low pH level," says Joseph Zhou, Bits x Bites' investment partner. "This makes it very hard to grow produce."
The search for safe food has prompted entrepreneurs and individuals in Hong Kong to set up hydroponic and aquaponic farms that can grow food without soil, and plant vegetables on the city's rooftops, in industrial buildings and containers.
"The different strands of farming – remnant, organic, rooftop, on sides of buildings, indoors, weekend, community, farm to table – show that people want to use the city for productive purposes," says Mathew Pryor, who heads the landscape architecture division at University of Hong Kong.
Pryor is keeping tabs on the number of rooftop farms in the city. He says there are about 50, totalling 1.5 hectares of land. He estimates that 595 hectares of rooftop space could be converted to farms – that's just under half the size of Hong Kong International Airport. It's also slightly less than the 700 hectares of land farmed at the end of 2015.
Social enterprise Rooftop Republic has set up 31 rooftop farms around the city, converting about 2,320 square metres of skyline for their banking, property, school and hotel clients, says co-founder Pol Fabrega.
Although the government has largely left agriculture to the whims of free market forces, it has pushed organic farming since 2000 and supported an organic certification scheme. By the end of 2016, about 300 farms were following organic standards, the Agriculture, Fisheries and Conservation Department says, although they are not regulated by the government.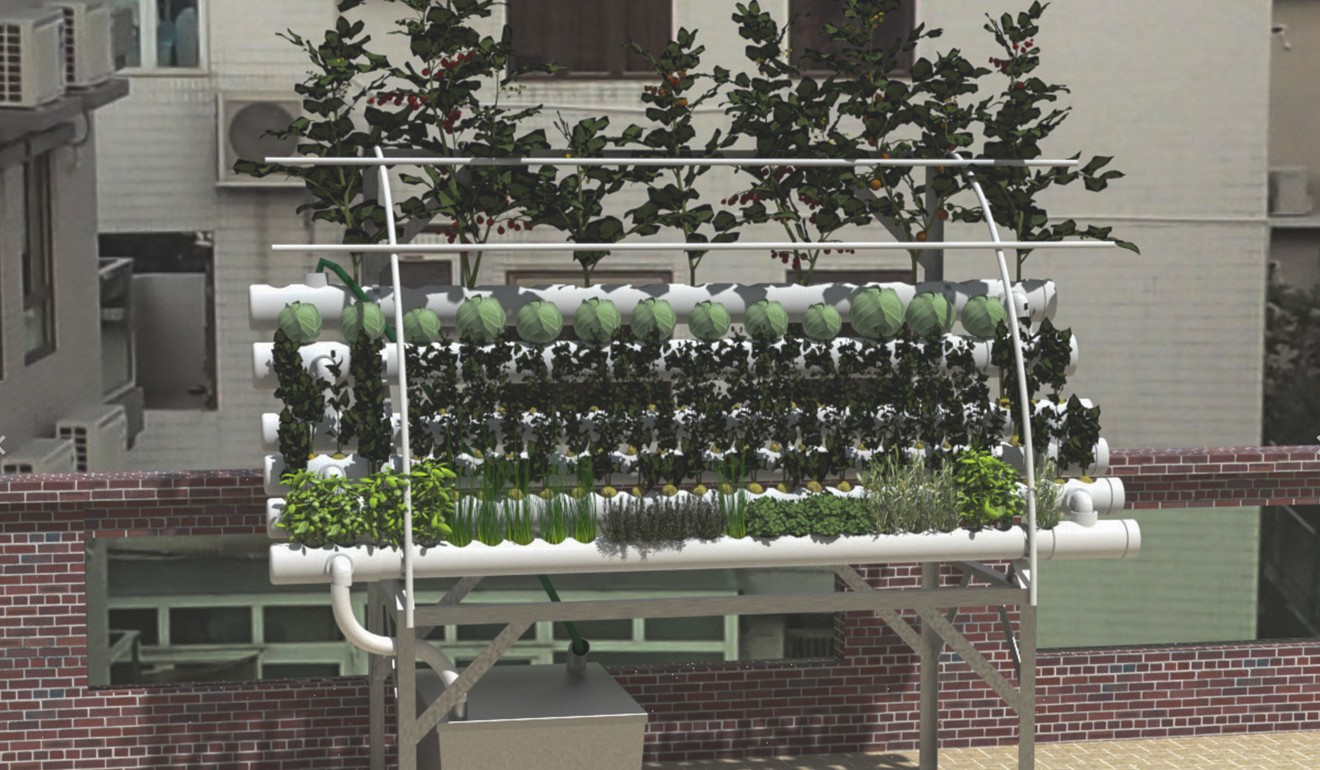 Some farmers are doing away with soil altogether. A hydroponic research centre at the Cheung Sha Wan wholesale vegetable market grows plants in water containing fertiliser, selling it under the iVeggie brand. There are also almost 20 private hydroponic farms in Hong Kong, and Wouter van Marle from City Hydroponics was showing his own system outside the summit hall, one that is small enough for people to set up on their balconies and rooftops.
Aquaponics, the method of farming that combines aquaculture with hydroponics, is also being adopted in Hong Kong. Fish in tanks produce nitrogen-rich waste that is used to fertilise a farm's crops. The plants, in turn, filter the water for the fish. The city now has one of the largest commercial aquaponics farms in Asia. Housed in a climate-controlled greenhouse in Lau Fau Shan, in the New Territories, Evergreens Republic grows organic fruit and vegetables to US Department of Agriculture certification standards.
To promote sustainable fishing, the government in 2012 banned trawling in Hong Kong waters, and now about 1,130 hectares of fish ponds exist in the New Territories, with 950 licensees.
To guide consumers, investment firm ADM Capital has set up a website, chooserighttoday.org, which ranks online stores, restaurants and supermarkets in Hong Kong on their seafood sustainability.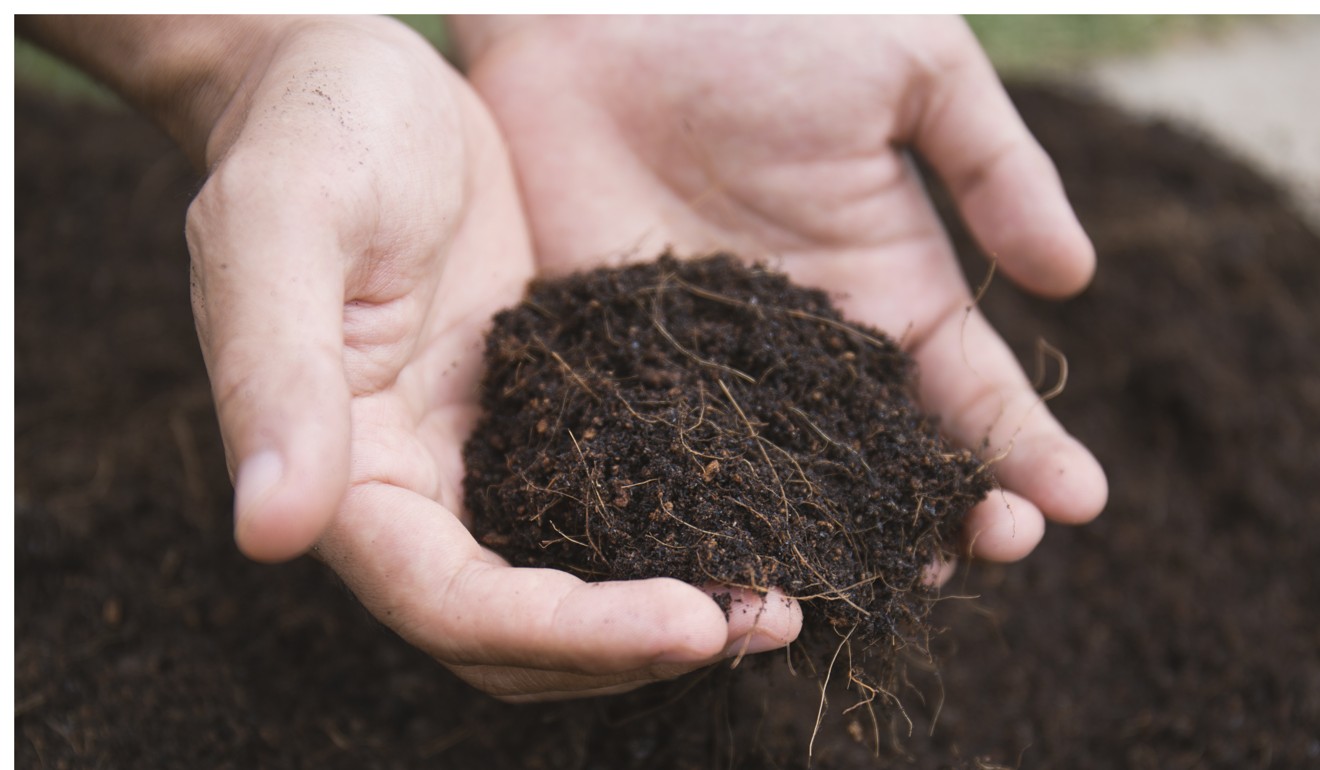 But is this enough? Tam says Singapore values food security much higher than Hong Kong. Singapore has long focused on agriculture and has already set up a handful of agrotechnology parks, totalling 1,464 hectares. The city state has also helped support low-carbon vertical farm Sky Greens.
To bolster the sector, Hong Kong announced in 2016 it would implement a "new agriculture policy". A key tenet of this is setting up an Agri-park. In a paper submitted to the Legislative Council in July, the Agriculture, Fisheries and Conservation Department said it was looking at a cluster of 80 hectares in Kwu Tung South in the New Territories.
It said it would also set aside US$64 million for a sustainable development fund. And the government is identifying areas of good-quality agricultural land that could be revitalised, and incentives for land owners.
Hong Kong is able to import food affordably right now only because the major growing regions are able to affordably supply it, says Richard Brubaker, who teaches sustainability, entrepreneurship and innovation at the China Europe International Business School in Shanghai. Should things change on US or EU farms, or on Vietnamese or Thai fish farms, access and affordability are bound to become issues, he says.
"It is in the city's best interest to look at food security at the local level, and be prepared for a day when two billion more urban residents are being fed from the same pool of resources that are already considered exhausted," Brubaker says.
This article appeared in the South China Morning Post print edition as: SWARM TROOPERS