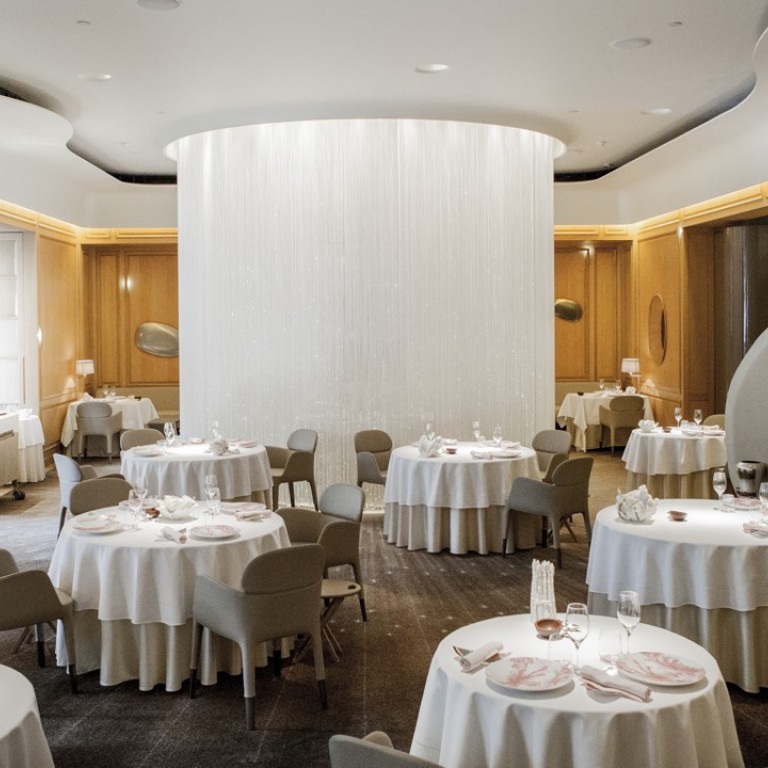 Lunches in luxury: Michelin-starred chefs' London hotel restaurants bring a new elegance to dining
Marcus Wareing in Knightsbridge, Jean-Georges Vongerichten in Mayfair and Alain Ducasse in Park Lane serve extraordinary meals in opulent surroundings, and at prices which represent remarkably good value
Hong Kong diners take for granted that some of the city's best fine dining is in top hotels, but Londoners are not so accustomed to dining out in five-star surroundings. Three restaurants, led by renowned Michelin-starred chefs, are helping to change that.
Ascending the marble steps of The Berkeley Hotel, under a canopy of festive lights, there's an air of moneyed relaxation which typifies this ultra-exclusive corner of Knightsbridge.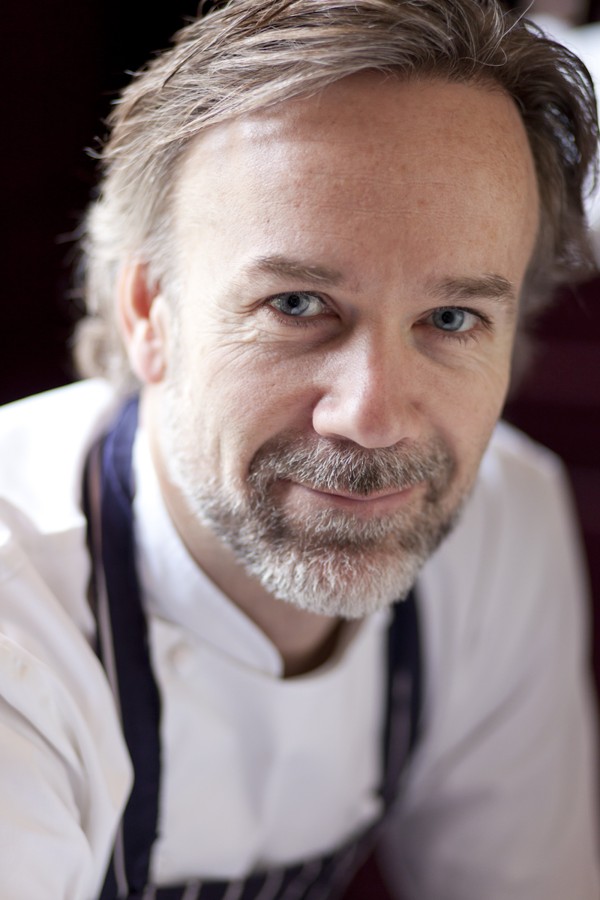 British chef Marcus Wareing's eponymous restaurant is supremely elegant, as dark Chesterfield leather sofas sit alongside substantial tables with crisp white linen. There are crystal decanters, exquisite wood panelling and displays of fresh flowers, while a selection of ancient brandies looks terrifyingly expensive.
It is surprising, then, that a three-course lunch menu complete with bread, amuse-bouches and petits fours – in a restaurant awarded two Michelin stars – is available for £55 (US$76). Wareing says the city's restaurant scene has changed for better. "The quality of food at more accessible price points, across all sectors, has skyrocketed. Eating out isn't just about fine dining any more and that's a fantastic development."
The judge of the British edition of MasterChef has an eagle eye and can be withering in his critique of professionals and amateurs alike. That comes, in part, from his exacting training under French legends Daniel Boulud and Guy Savoy, a foundation which he continues to recognise today.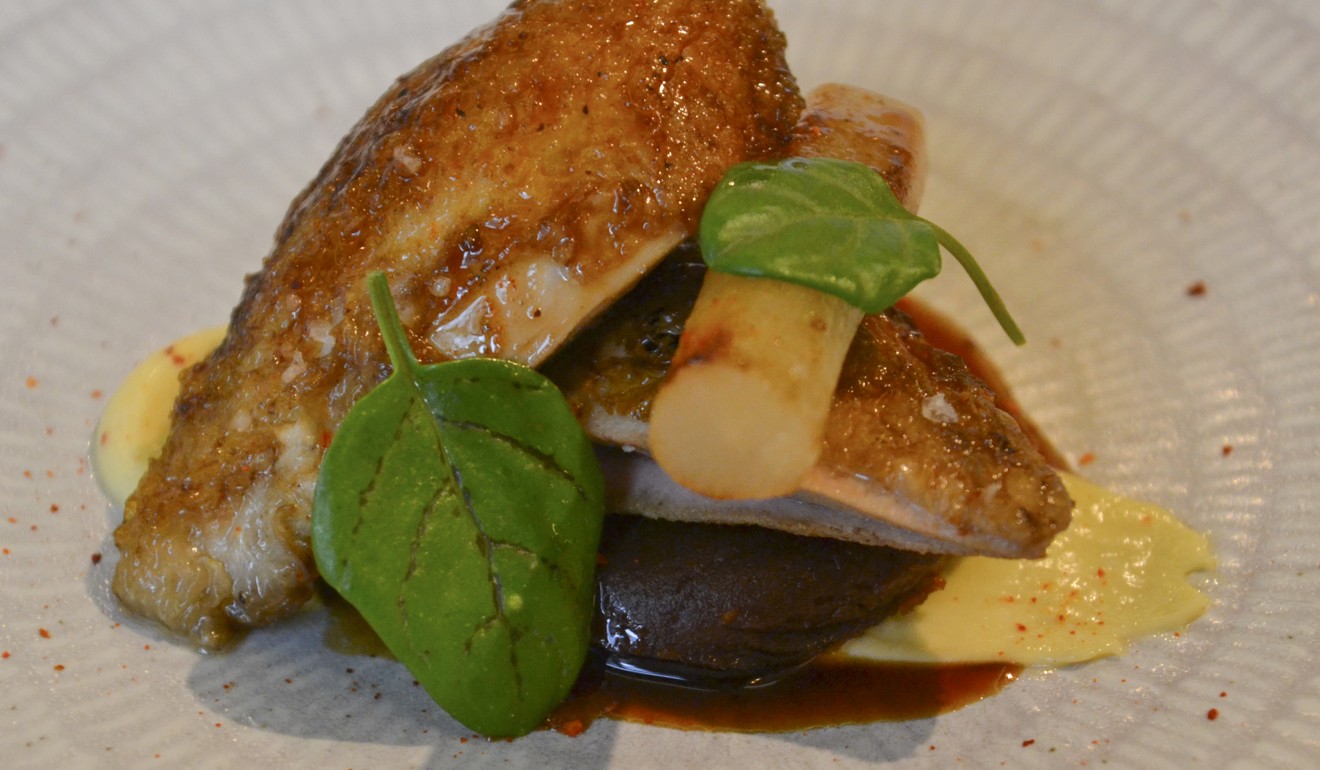 "The classical French tradition is my foundation, my framework, it's where we have all come from," he says. "Look at all of us operating at a similar level in the UK today; we all started in French-run kitchens, whether Daniel's, Guy's, or for lots of us Albert and Michel Roux's. It's as prevalent today as it was 30 years ago, and will continue to be relevant 30 years in the future."
The attention to detail inculcated by this French training is evident throughout an exemplary lunch, beginning with the potato and fennel seed bread. To start, Yorkshire quail with wild pear and salsify came on a bed of golden aioli, and the ruby red trail of a deep and dark game sauce.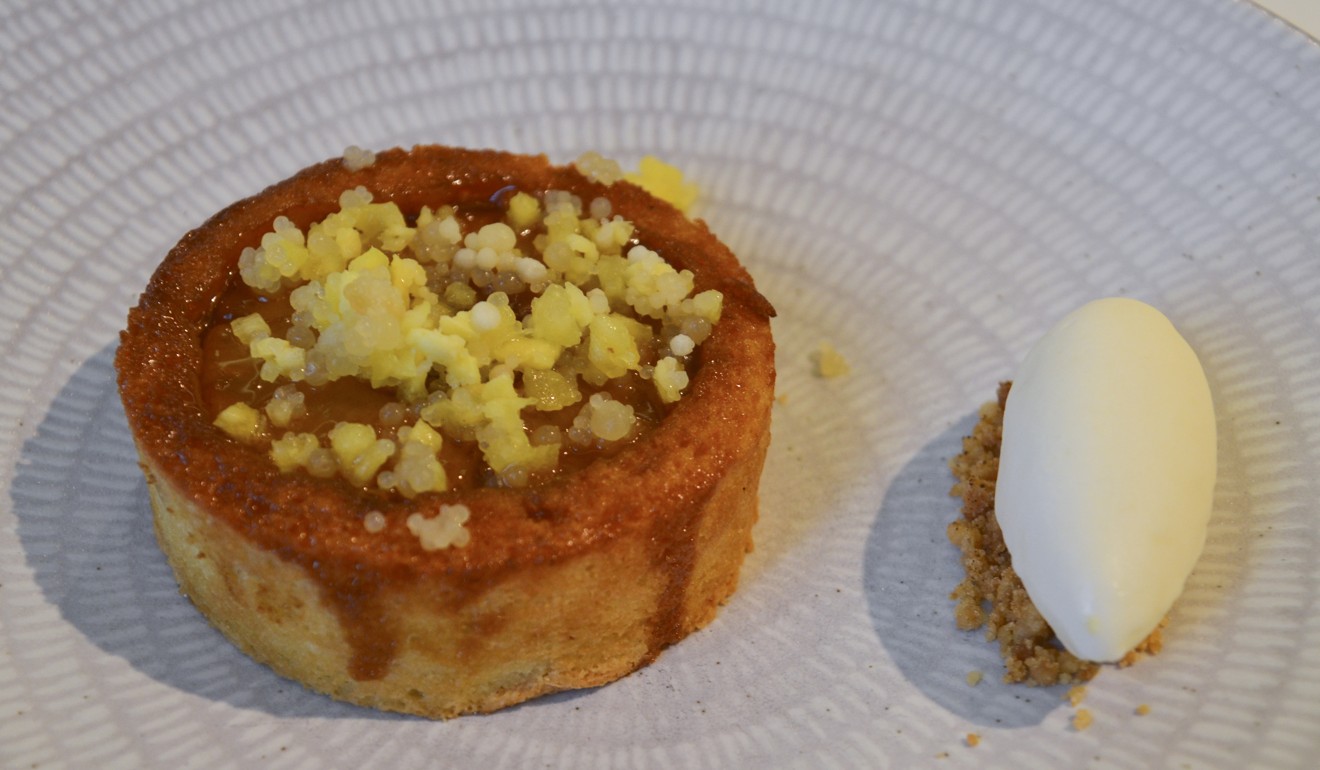 Next was a sensational plate of food. Slow-roasted sirloin beef was stellar even before the beef ragu underneath, a sticky and sweet contrast. To accompany, crunchy beef-fat roast potatoes and shavings of black truffle.
Then, to finish a meal that was a total joy, pineapple cake soaked in 23-year-old Ron Zacapa rum, the glorious ensemble crowned with a crunchy and crusty rim around the boozy and fruity interior. This was cooking of the very highest quality, with service to match.
Next to the Connaught Hotel in Mayfair, where a name familiar to Hong Kong diners (he once had Vong at the Mandarin Oriental, and recently opened in Lan Kwai Fong),
Jean-Georges Vongerichten
, has another eponymous restaurant.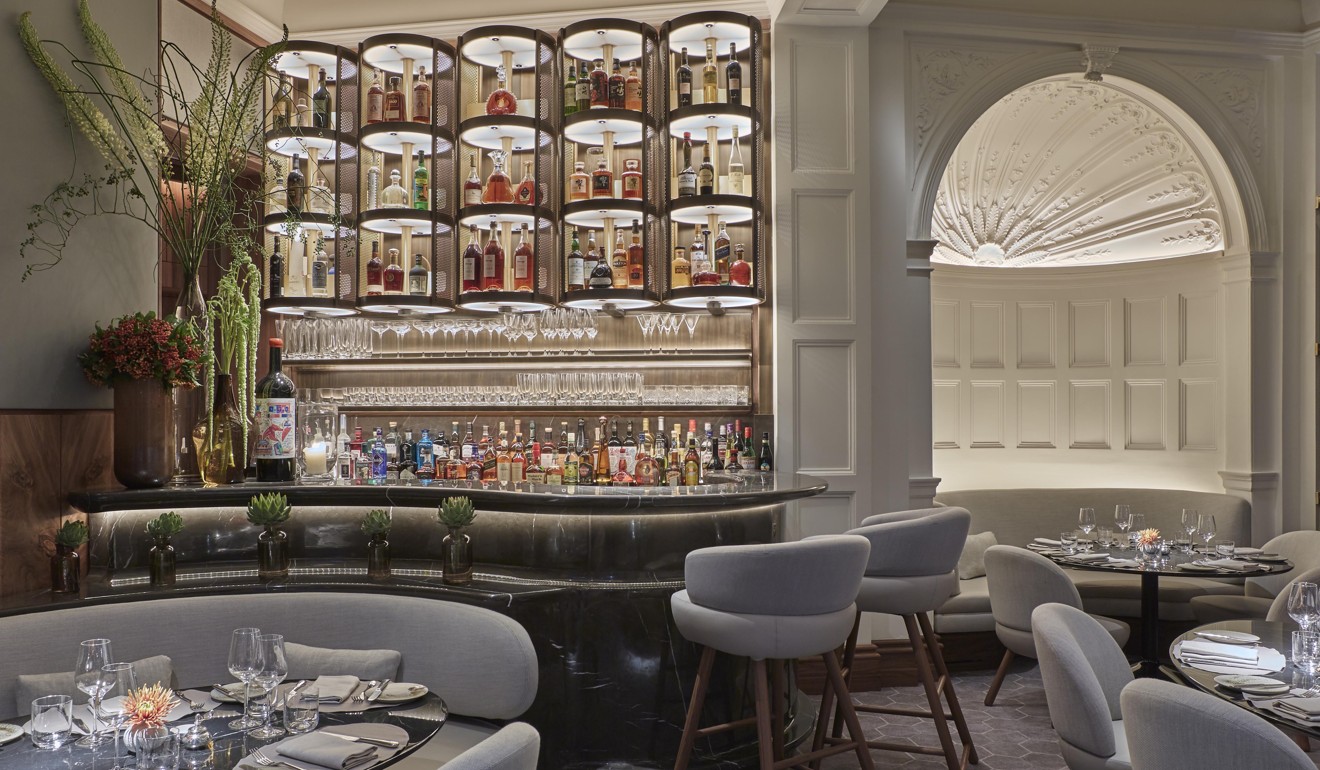 It's an elegant space thanks to interiors by architect John Heah and eye-catching stained glass by French artist Jean-Michel Othoniel. His red, gold and amber panels cast beautiful light throughout the day, while the large windows in between frame the chic Mayfair street scene outside.
Compared to Marcus, Jean-Georges at The Connaught is a more relaxed, everyday dining space, where the day begins with hearty full English breakfasts and continues all the way through to late night suppers.
As the 60-year-old native of Alsace told me: "I'm calling it the best of Jean-Georges. A couple of dishes from everywhere – from the Mark to the Mercer Kitchen, from ABC to ABCV – and a third of our dishes are from Jean-Georges. It represents the best of our recipes, but made with British ingredients – even the caviar is British, from Exmoor."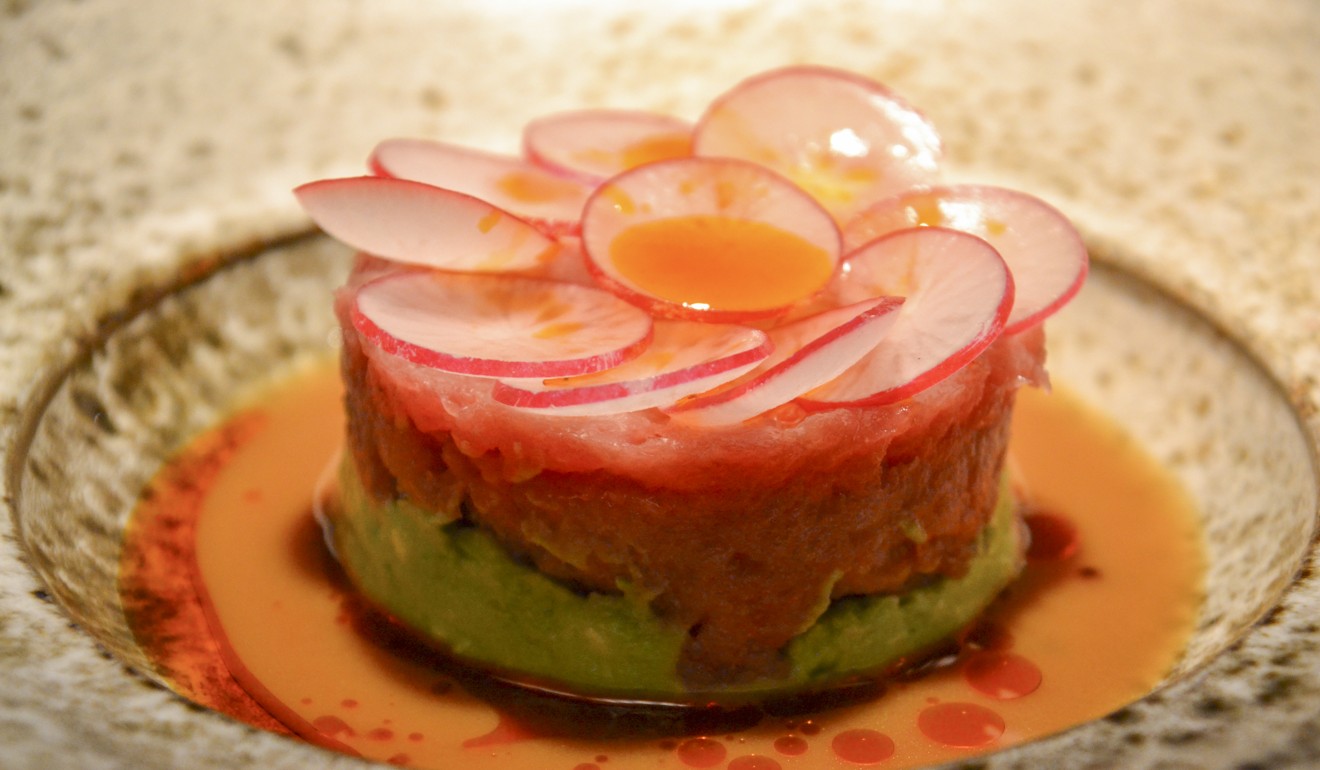 This translates into a menu where British classics such as fish and chips or venison with red cabbage sit alongside rigatoni and meatballs or one of Vongerichten's signatures, the fontina and black truffle pizza. Although it's his only UK restaurant, he's no stranger to London.
"I've always loved London," he says. "We spent 10 years in London with Vong at The Berkeley and I have a great memory of the city. We were part of the big changes in London at the time when we first came here and I'm so excited to be returning at such a vibrant and dynamic time.
"It's the energy and diversity of this capital city that stimulates me most and The Connaught holds a very special place in my heart as the first hotel I ever visited in London. I'm honoured to play a part in its long culinary legacy."
Dinner started with a complimentary amuse-bouche – a beignet made with Comté cheese and black truffle. With those ingredients, it could really only be a triumphant little bite to kick off.
Another Vongerichten classic was next: tuna tartare with avocado and radish (£24). What sets it apart is the glorious pool of sauce in which it sits where ginger, acidity and heat square off but somehow all come together. It's rightfully a classic.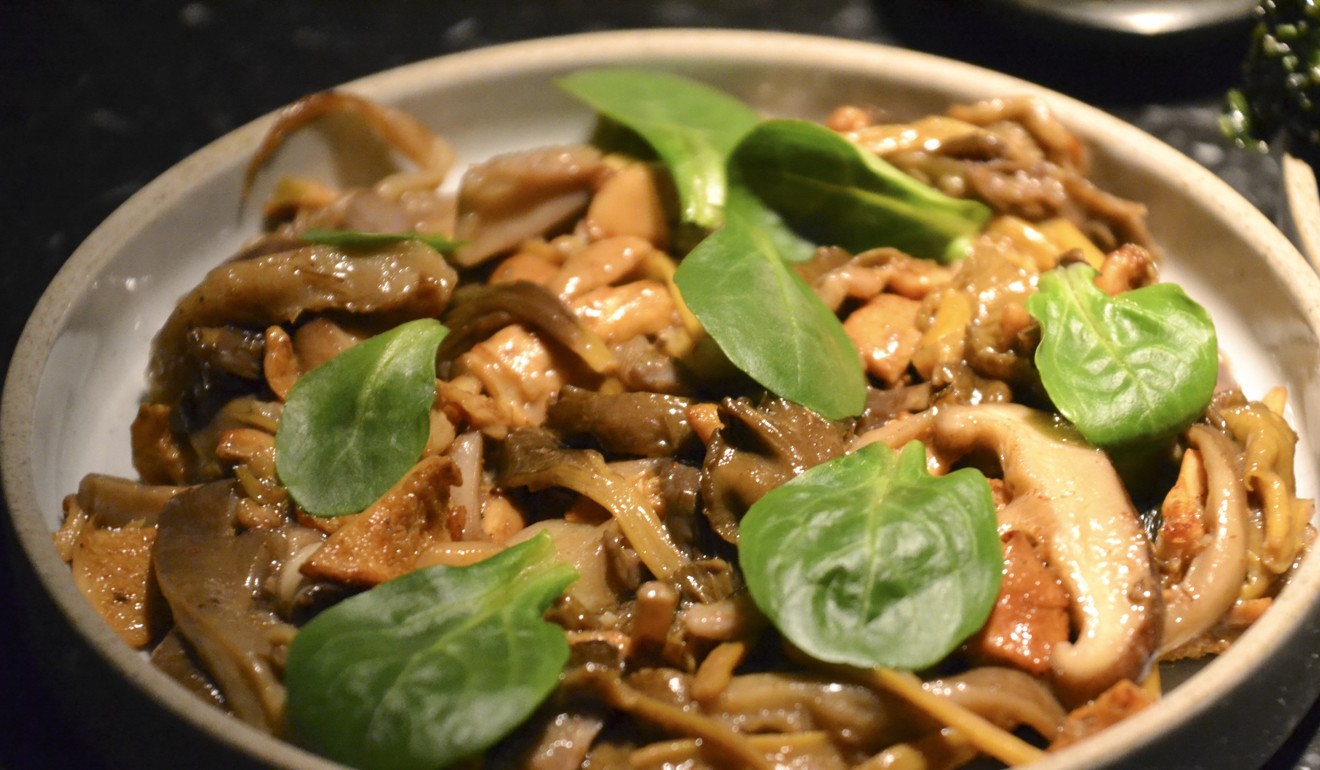 Four perfectly pink slices of tenderloin come next (£32), served with a miso mustard sauce that recalls Vongerichten's prowess with Asian flavours and his ability to pair them so successfully with French ingredients. To accompany, sprouting broccoli with lemon and chilli was simple but delicious, while foraged mushrooms with sage and garlic butter were a timely, seasonal take that again let the produce do the talking.
Chocolate caramel peanuts with sauce and caramelised peanut ice cream (£12), served by the affable French waitress, was an impressive sculpture of chocolate shards with all the ingredients coming together as one, not unlike a deconstructed and reinvented Snickers bar.
Finally, to another Frenchman, this time the legendary
Alain Ducasse
at The Dorchester, one of only five restaurants in the UK to hold three Michelin stars. It's a venue where contemporary French cuisine comes with ultra-slick and professional service.
Despite the opulent surroundings, the three-course menu is even better value than at Marcus – for £65 you get three courses, two glasses of wine, coffee and half a bottle of water.
Things start with another amuse-bouche in the form of his well-known, lighter-than-light Gruyère gougères – fluffy, light and cheesy balls of joy. The challenge is to stop eating them because they just keep coming until you say 'no'.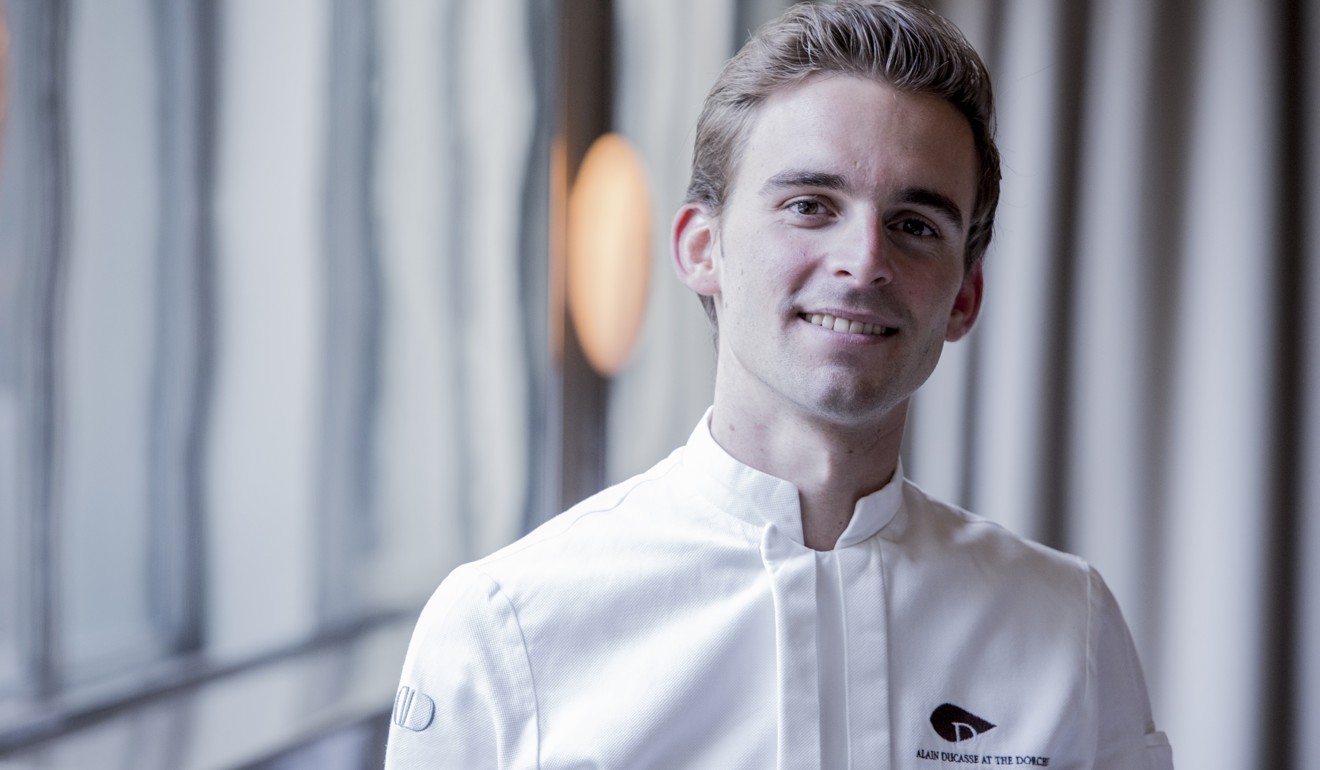 Thereafter Cornish egg with crayfish and pumpkin could be followed by brill with cauliflower and confit bergamot, or duck breast with salsify and pear. Truffled polenta, chestnut and caramelised onions is another main course option, one that ensures vegetarians are also looked after – as Ducasse has done for years, long before it became fashionable.
Roasted pineapple with gingerbread ice cream sounds deceptively simple but is an incredible plate from pastry chef Thibault Hauchard, part of an impressively young team upholding the highest standards of service and cuisine.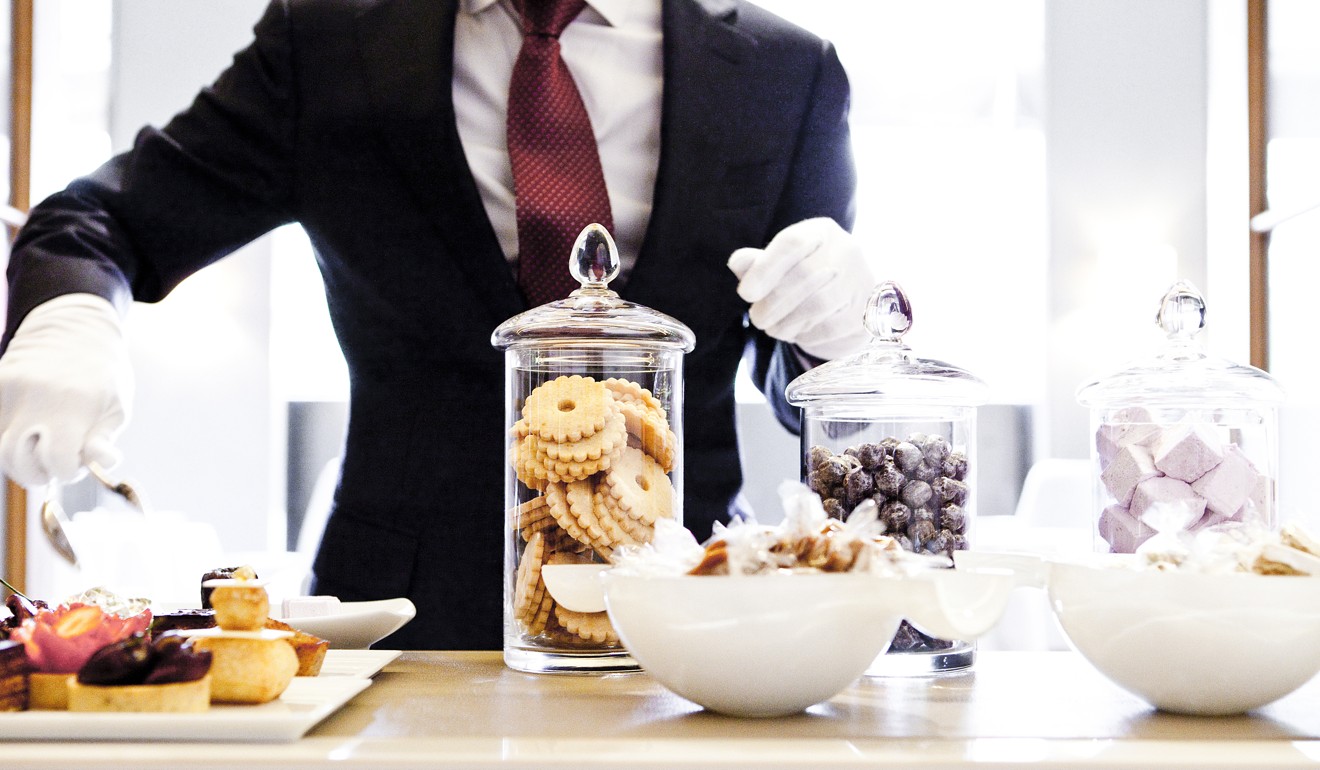 The climax to lunch is the parade of trolleys which offer teas and a wide selection of mignardises – bite-sized desserts and sweets; a fitting end to a first-class meal in one of the British capital's finest culinary institutions.
Marcus, The Berkeley, Wilton Place, Knightsbridge, London, SW1X 7RL, tel: +44 (0) 20 7235 6000, the-berkeley.co.uk/restaurants-bars/marcus
Jean-Georges at The Connaught, Carlos Place, London W1K 2AL, tel: +44 (0) 02 7107 8861,
the-connaught.co.uk/restaurants-bars/jean-georges-at-the-connaught
Alain Ducasse at The Dorchester, 53 Park Lane, London, W1A 1QA, +44 (0) 20 7629 8866,
alainducasse-dorchester.com/