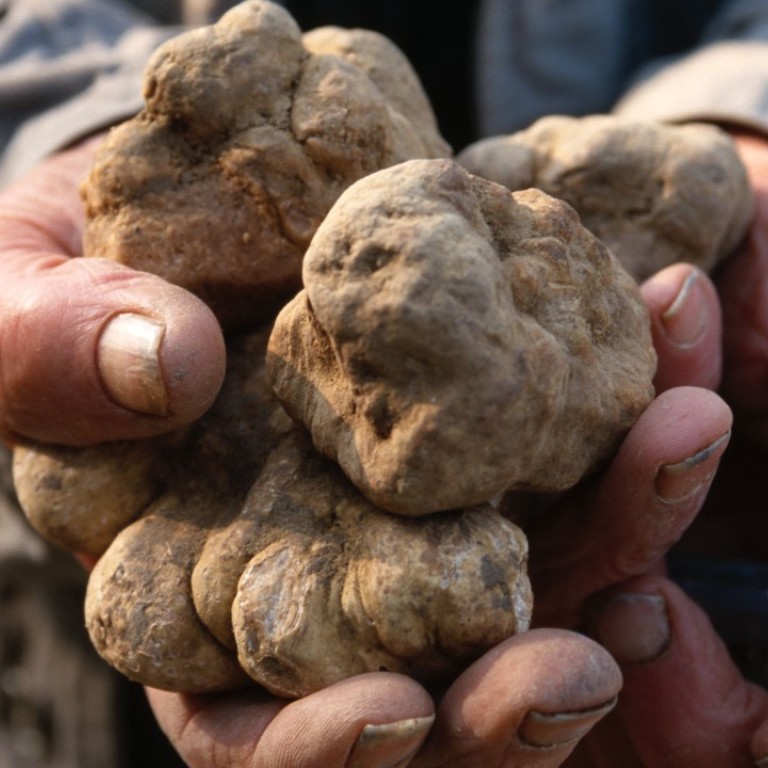 Celebrate white truffle season at the International Alba White Truffle Fair in Piedmont, Italy
Unlike black truffles which can be farmed, white truffles must be foraged in the wild
Alba's white truffles are highly prized and the fair is a great place to buy them
Food lovers don't need to look for an excuse to visit Piedmont, the region in northwest Italy known for its wine and cuisine – think Barolo and Barbaresco wines, and Bra, home of the Slow Food Movement.Going in October and November is a particular treat because of the rare wild fruit of a fungus – Tuber magnatum, better known as the white truffle – which comes into season around this time.
Unlike Tuber melanosporum, the famous and expensive black truffle of Perigord, which is now being grown in Australia, farmers have yet to find a way to cultivate white truffles, so they must be foraged.
Truffle hunting in the region is tightly regulated, and good foraging spots are among the most closely guarded secrets of a trifulau  (truffle hunter).
Many truffle hunting tours are therefore simulated hunts, but Australian expat Eleanor Fletcher, who has been living in the Langhe, the hilly, southeastern subregion of Piedmont, for six years, says she can organise real truffle hunts through her company Langhe Secrets.
You need to be prepared to venture out at night or early hours of the morning.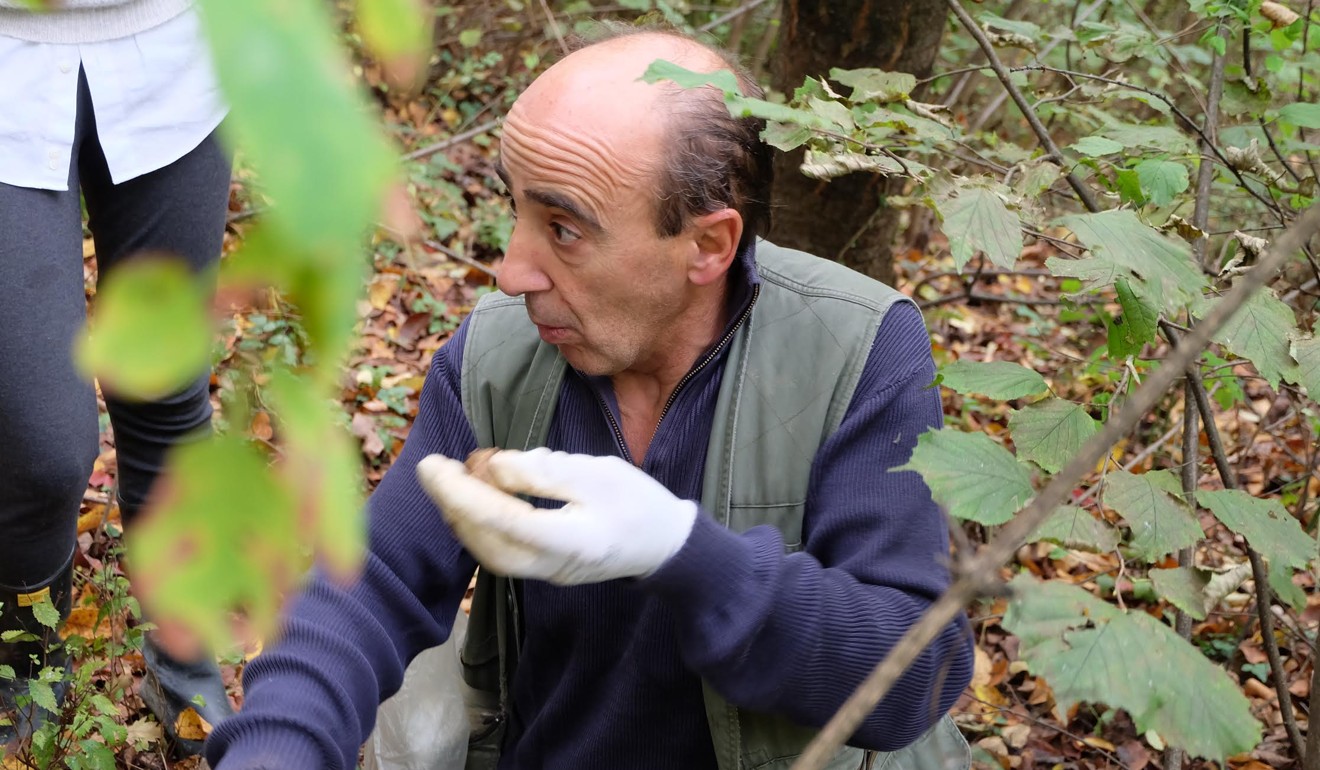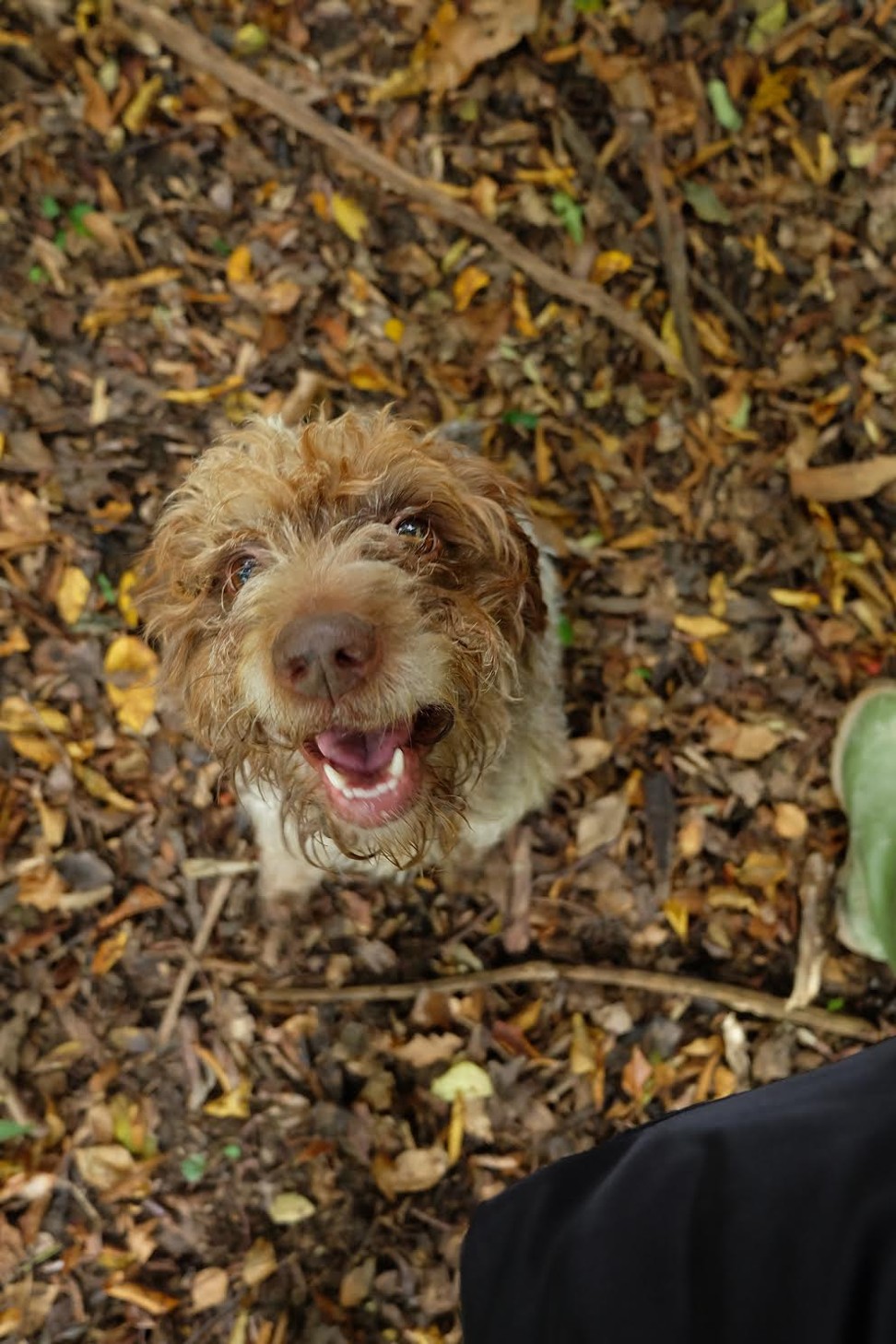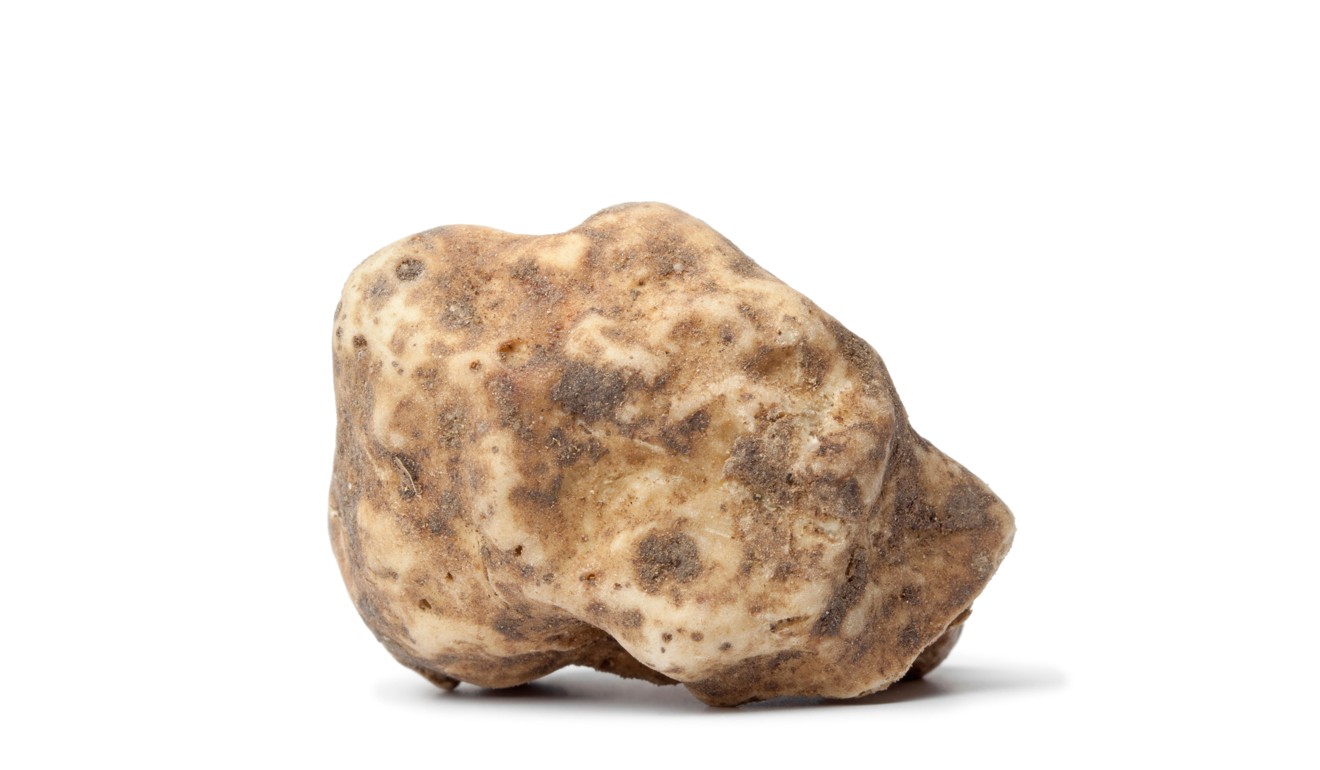 For around 90 minutes, you'll accompany a trifulau and their dog, trained to find sniff out truffles, and you'll have the option to buy the foraged truffles.
Although not found only in Alba, a Piedmontese municipality, white truffles from the area (tartufo bianco d'Alba) are especially sought after, and the International Alba White Truffle Fair held in the town of Alba during white truffle season is a much celebrated event.
This year the fair is held every weekend from October 6 to November 25, and the public can buy white truffles directly from truffle hunters and local companies, alongside other specialities of the region, from black truffles to cheese, wine and hazelnuts – after all, Alba is also the home of the makers of Ferrero Rocher and Nutella.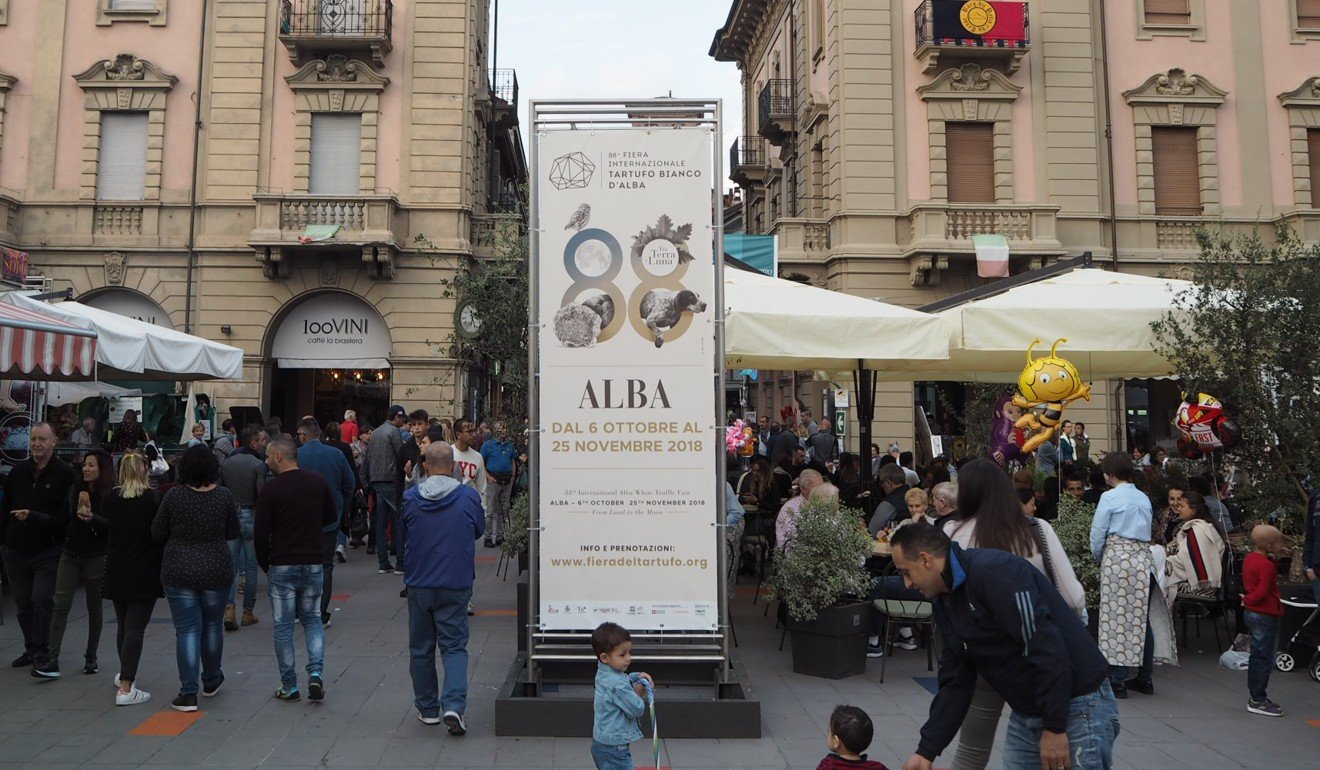 The fair is held in Cortile della Maddalena, a historic courtyard in the heart of the old town of Alba, but the festive atmosphere can be felt throughout the city, where food stalls fill just about every square, as well as in the neighbouring hill towns of the Langhe.
In Alba, the main gastronomic draw apart from the fair itself is Piazza Duomo, the three-Michelin-star restaurant of chef
Enrico Crippa
.
The restaurant usually operates Monday to Saturday, but during white truffle season, it opens on Sundays for lunch, making it an excellent stop before or after visiting the fair.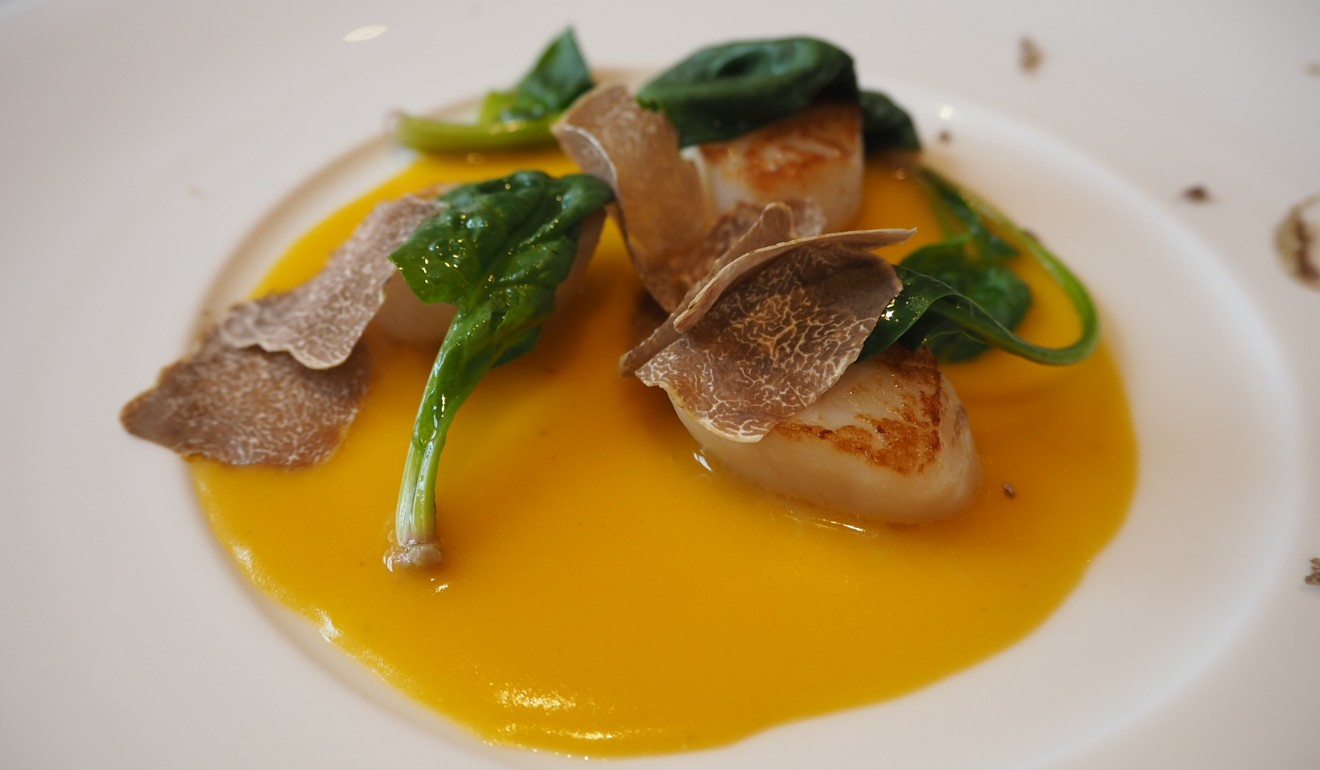 On the à la carte or degustation menus, there are certain dishes designed with white truffles in mind, such as the indulgent potato cream with lapsang souchong.
For a more casual experience, downstairs is its sister restaurant, La Piola, with a veranda on the town's main square, perfect for autumn evenings.
Ceretto, the family-owned company that opened Piazza Duomo, is also one of the region's most important wine producers, and you can make a reservation to taste their wines in a stunning property just outside the city of Alba, overlooking a patchwork of vineyards that seem to undulate across the peaks and valleys.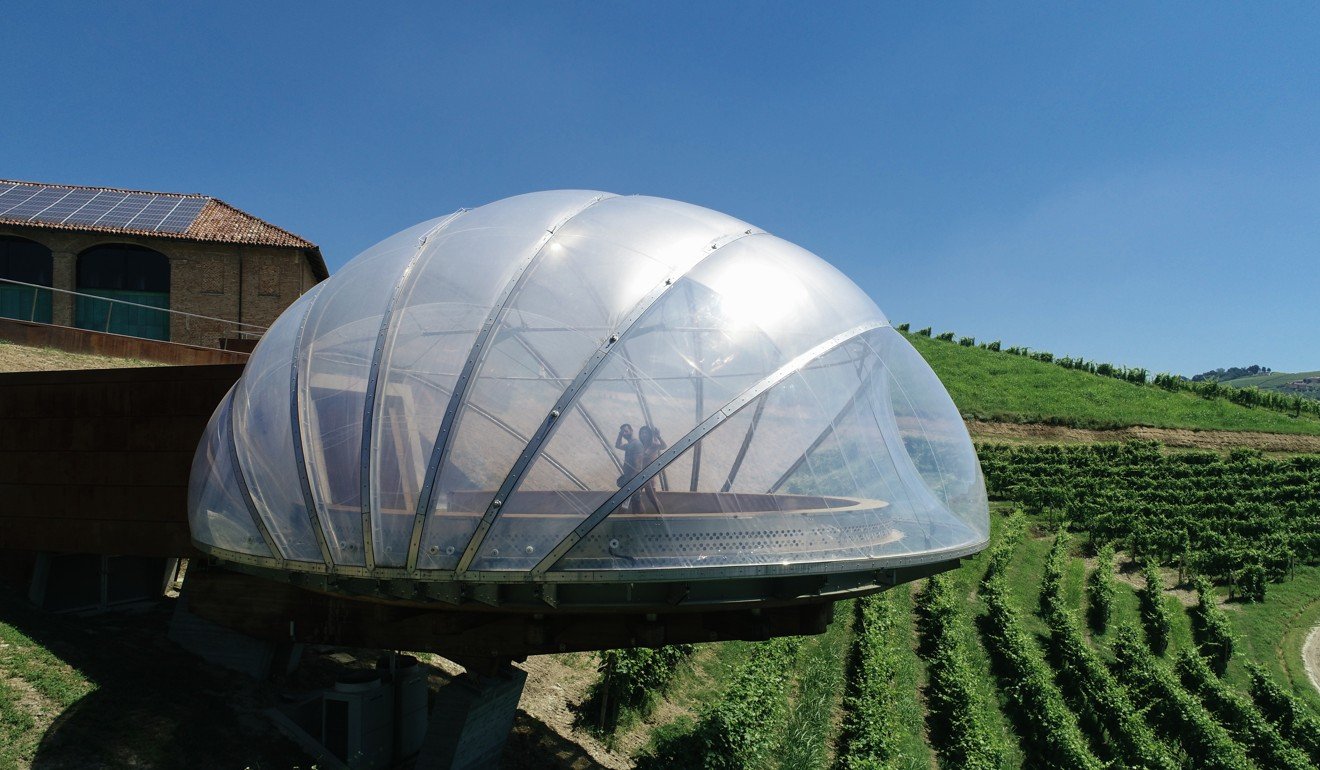 Nearby, at the foot of another steep Ceretto vineyard is the experimental garden that supplies Piazza Duomo, which is open to visitors upon request. It's a must-stop for gardeners and curious food lovers, not least because Crippa's signature salad often showcases over 100 herbs and vegetables grown here.
Another 20 minutes drive west will take you to the town of Bra, the headquarters of Slow Food, the organisation that promotes responsible farming and artisanal food production, founded in 1986 in response to the proliferation of fast food.
The building that houses the organisation's headquarters is also where you'll find Osteria del Boccondivino, the restaurant where Carlo Petrini conceptualised Slow Food.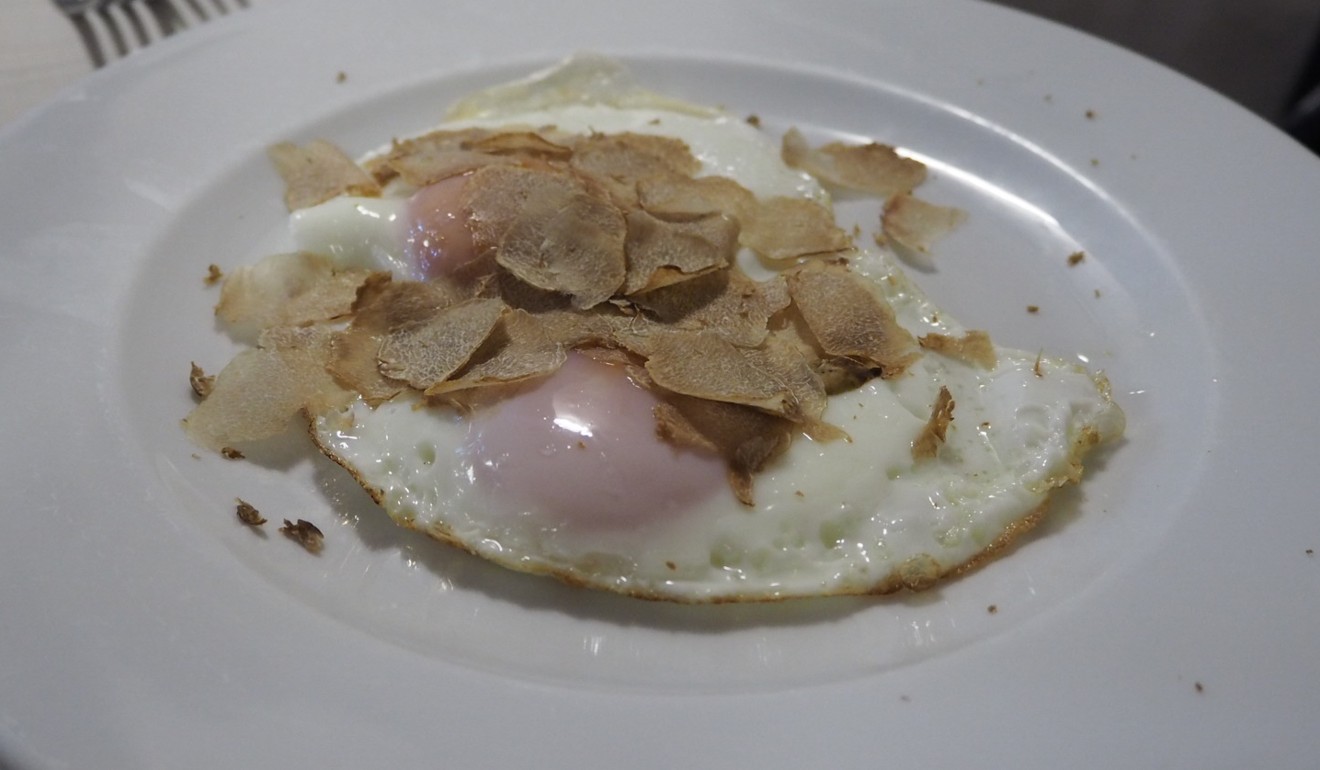 Today, it's one of Italy's leading osterie, but more importantly, it almost exclusively serves dishes and ingredients from the immediate region, such as a delightful platter of raw Bra sausage (made with veal and warm spices like cinnamon, mace and nutmeg), lardo and veal tartare.
During white truffle season, the classic, thin, eggy Piedmontese pasta, tajarin, can be topped with truffle.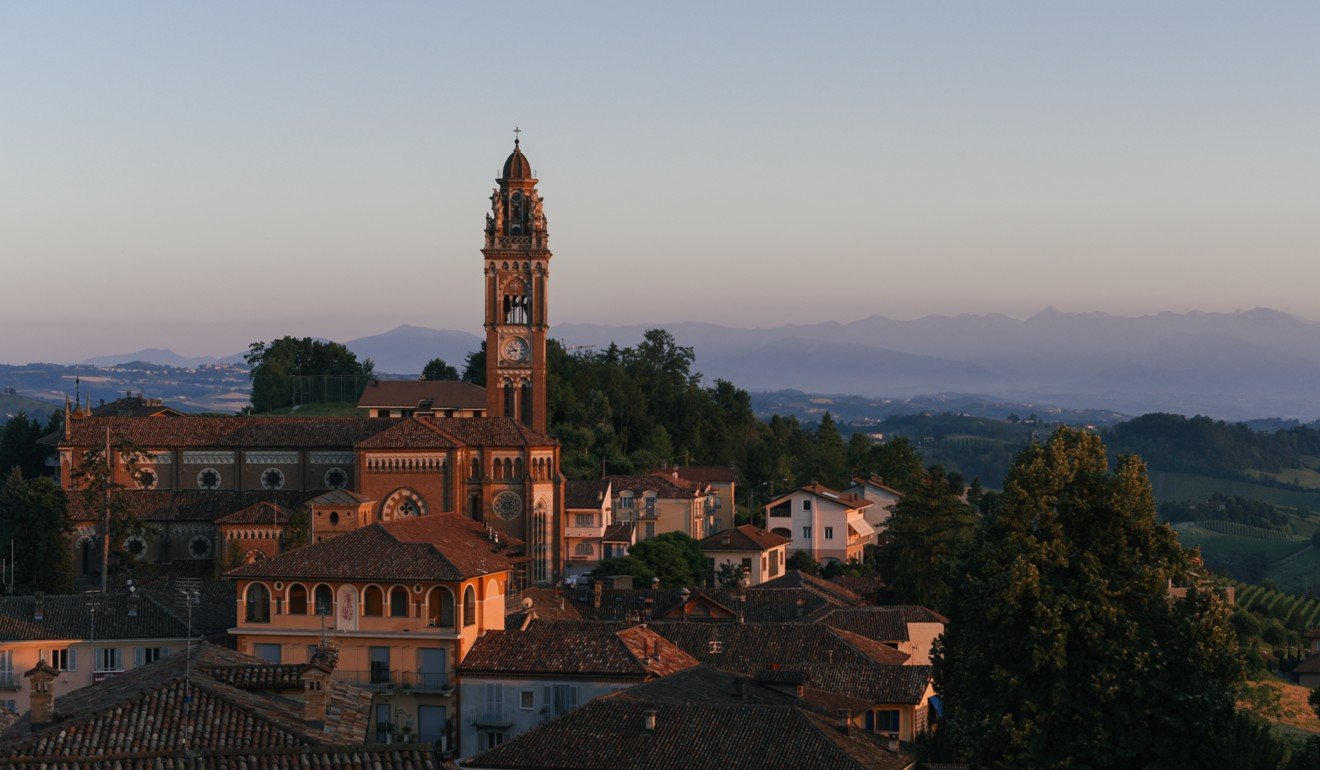 Great examples of tajarin, along with other classic Piedmontese dishes such as vitello tonnato (sliced roasted veal served with a tuna and caper sauce) can also be found in the steep, picturesque city of Monforte d'Alba.
Try Da Felicin, a quaint bed and breakfast and restaurant whose elegant garden terrace is as popular with Italian political heavyweights as it is with gourmands, or Osteria dei Catari, a colourful, lively restaurant tucked away in a narrow three-storey house, down an alley that is only accessible on foot.
La Morra, another hilltop municipality deep in Barolo country, is home to Osteria Veglio, a recent addition to the dining scene in this historic region. Opened in 2015 in a converted school, it serves classics with a light, modern touch, all for very reasonable prices, making it a hit with the locals.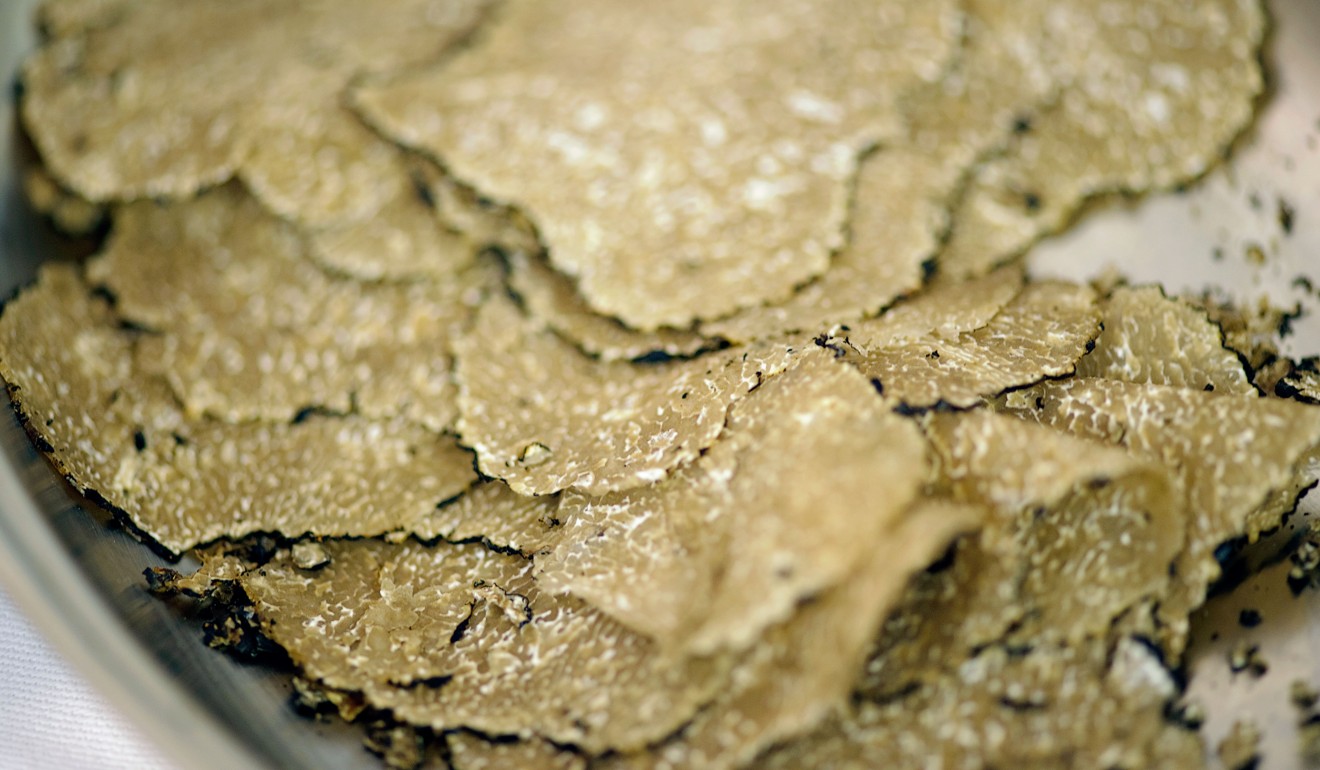 Despite being a region replete with excellent restaurants, it's worth spending a night or two in a flat or villa where you can cook a simple meal with white truffles bought from the fair or gathered on your truffle hunt – it will cost far less than eating them at a restaurant.
Most towns in the Langhe area have excellent gourmet food shops where you can buy fresh pasta, cheeses and wine to accompany your precious tubers.
For more information
Piazza Duomo: Piazza Pietro Rossetti, 4, Alba, tel: +39 0173 366 167; piazzaduomoalba.it
La Piola: Piazza Risorgimento, 4, Alba, tel: +39 0173 442 800;
lapiola-alba.it
Ceretto, Località San Cassiano, 34, Alba, tel: +39 0173 282 582;
ceretto.com
Osteria del Boccondivino, Via Mendicità Istruita, 14, Bra, tel: +39 0172 425 674;
osteriadellarco.it
Da Felicin, Via D. Vallada, 18, Monforte d'Alba, tel: +39 0173 78225;
felicin.it
Osteria dei Catari, Vicolo Solferino, 4, Monforte d'Alba, tel: +39 0173 787256;
osteriadeicatari.com
Osteria Veglio, Frazione Annunziata, 9, La Morra, tel: +39 0173 509 341;
osteriaveglio.it
Enrico Crippa's (Piazza Duomo) famous hazelnut cake is now available in Hong Kong by pre-order through a local representative,
[email protected]
, for HK$198 (US$25).
Getting there
Cathay Pacific flies from Hong Kong to Milan. Lufthansa flies from Hong Kong to Turin via Munich.