Thailand
Get more with myNEWS
A personalised news feed of stories that matter to you
Learn more
Three amazing Bangkok restaurants with women head chefs: Celadon, Gaa and Nahm
Thailand stands out for its delicious food, and many of its restaurant kitchens are run by women
We visit Celadon, Gaa and Nahm, three award-winning restaurants to try their food and talk to their head chefs
They are three of Bangkok's most sought-after restaurants: Celadon, Gaa and Nahm. While some hold coveted Michelin stars and are listed among Asia's 50 Best restaurants, they all share a notable difference in their kitchens: they have female head chefs.
A notable difference, that is, outside Thailand where female head chefs seem to be the rule, rather than the exception. Dinners at the three restaurants revealed not only exceptional cuisine, but also much about their chefs.
The first came at Celadon at The Sukhothai Bangkok with Rossarin Sriprathum, better known as Rin, someone who has spent almost three decades honing her dishes and craft as one of Thailand's most respected chefs.
Her background speaks volumes about the country's culinary culture – one grandmother was a chef, the other a pâtissière, both working in traditional Thai cuisine. As a young child Rin would watch them at work, fascinated by their skills preparing labour-intensive recipes.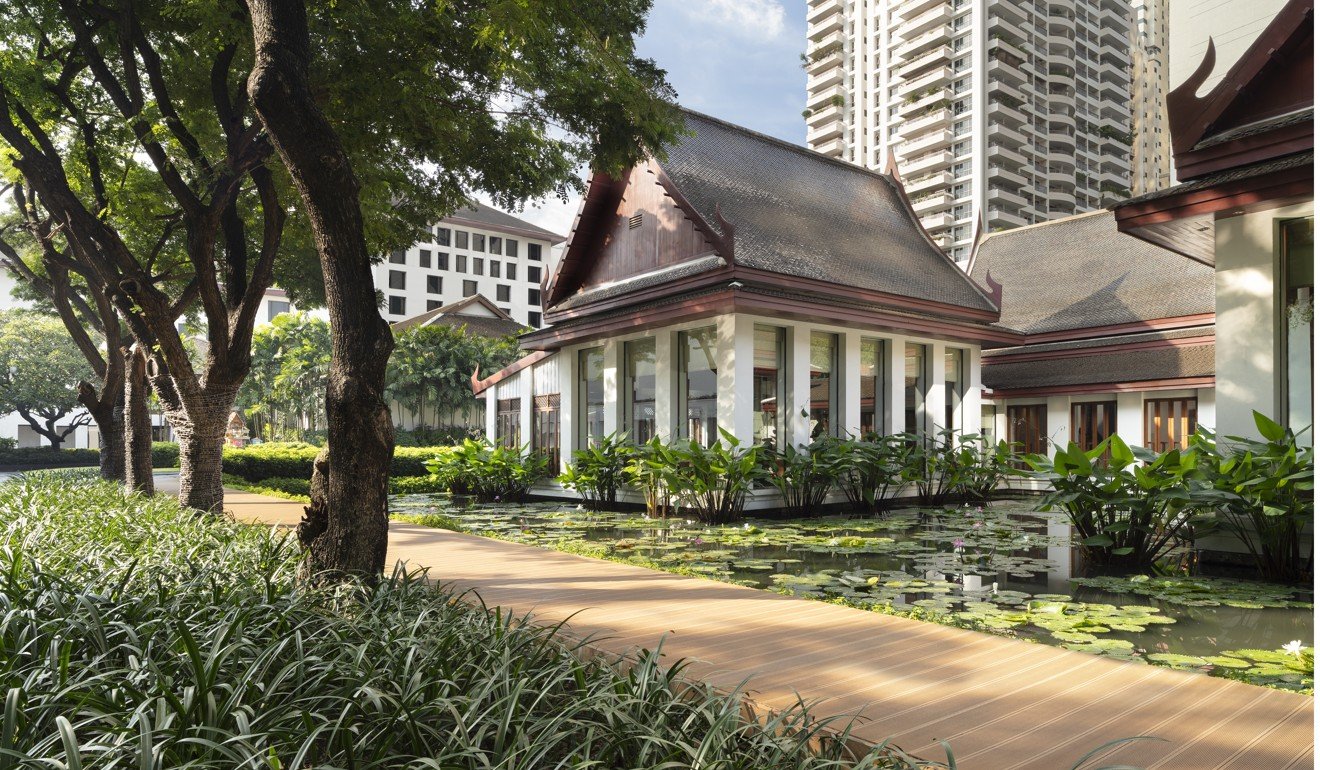 After running renowned restaurants including at The Regent Bangkok, five years ago Rin took over the fine dining Celadon. Regular tours across Thailand inspire her seasonal tasting menus that capture the nation's vast differences in flavours, heat, techniques and ingredients.
At 2,900 baht (US$22), the nine-course experience is as much a tour de force as a tour of Thailand. The grilled river prawn with salted baby shrimp cooked in fresh coconut milk was a stunning dish. Somehow, Rin perfectly balances the seriously bold flavours, all while letting the sweet flesh of the huge prawn shine.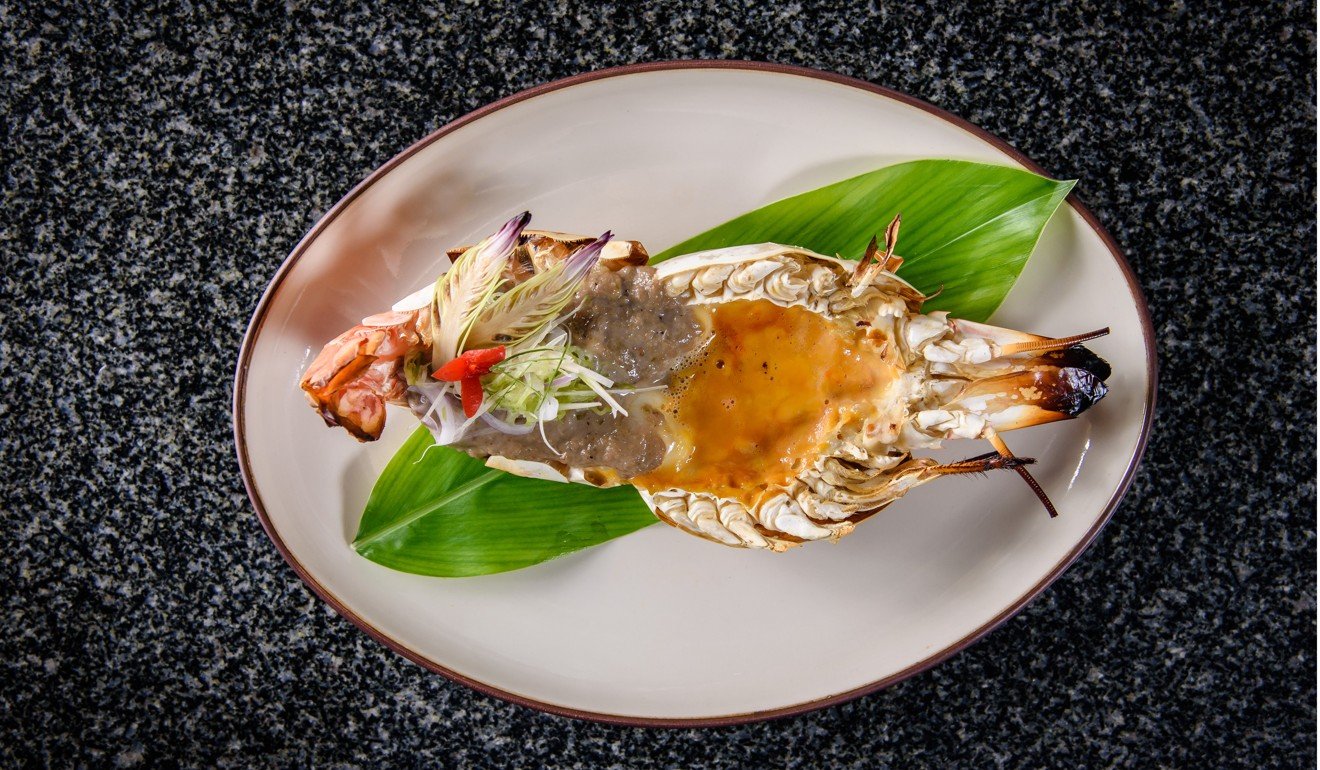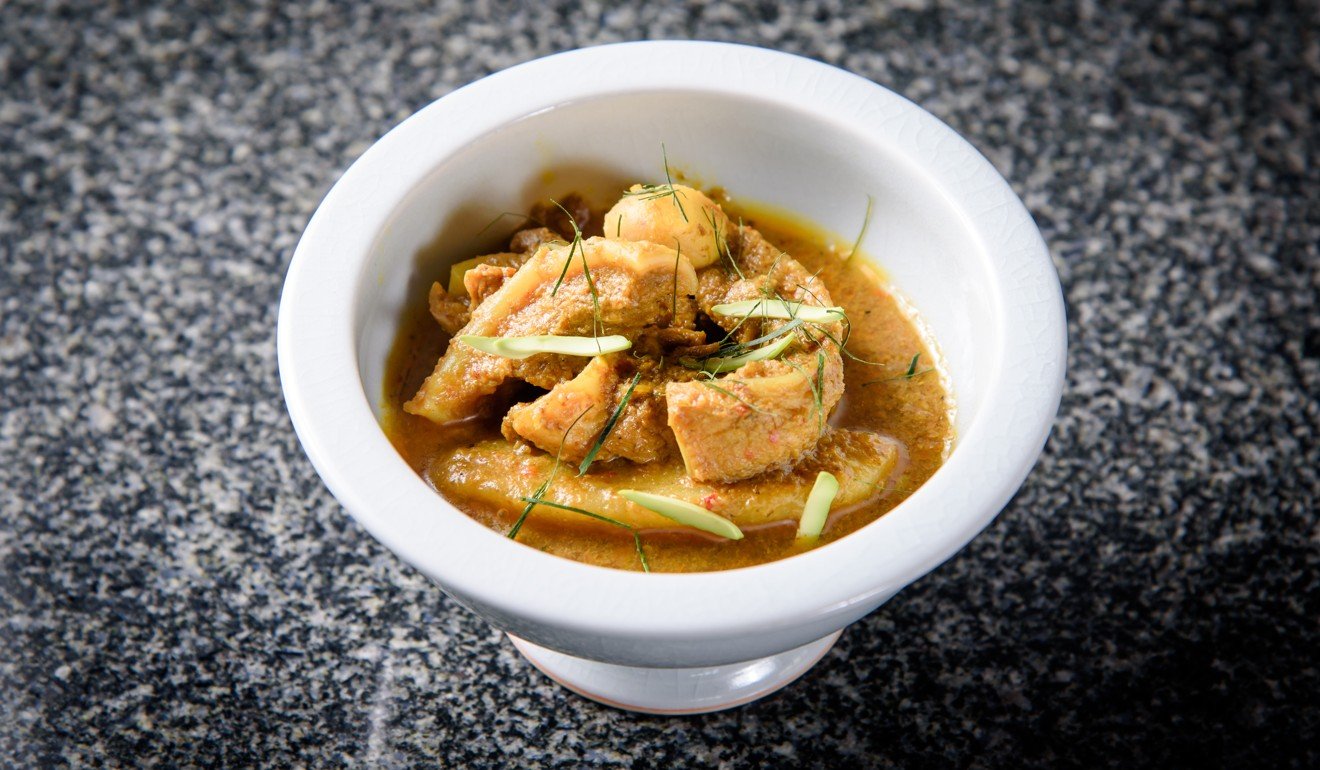 Likewise steamed snowfish with a northern style crab paste, or a brilliant bowl of pork spare rib in southern yellow curry, with jackfruit seeds and raw finger banana. When I ask her how many ingredients are in it, she bursts out laughing.
"How many? Too many! Thai food is very hard to learn, very technical. I use local ingredients and even home-made palm sugar and vinegar. It makes all the difference. For example we make vinegar from coconut flower, a process that takes six months to a year."
Rin has taken her dishes to Australia, Indonesia and Japan, as well as Hong Kong where she cooked at The Jockey Club and The Mira. In a real coup for The Sukhothai, she also did a
one-off collaboration with Jay Fai
, Bangkok's famed septuagenarian street food queen who holds a Michelin star for dishes including crab omelette.
Rin explains that the event was about much more than just the food. "It was fun and I learned she is really strong. She doesn't want anyone else to cook her food and she uses the freshest produce – she gets bigger prawns than anyone! She's 73 and works from 2.30pm until 11pm with just one day off. She loved me like her daughter and her skill with the wok was amazing."
This begged the question as to why there is a tradition and culture of female chefs in Thai restaurant kitchens – unlike in most of the rest of the world.
"Here, the women at home have always been the cooks. In Thai culture, men would go to work and women – like my mother – cooked and looked after me, so that's how I learned from her and why so many top chefs in Bangkok are women. They're strong, they work hard, they listen and learn from their mothers and elsewhere. If you want to make it as a chef, you can do it."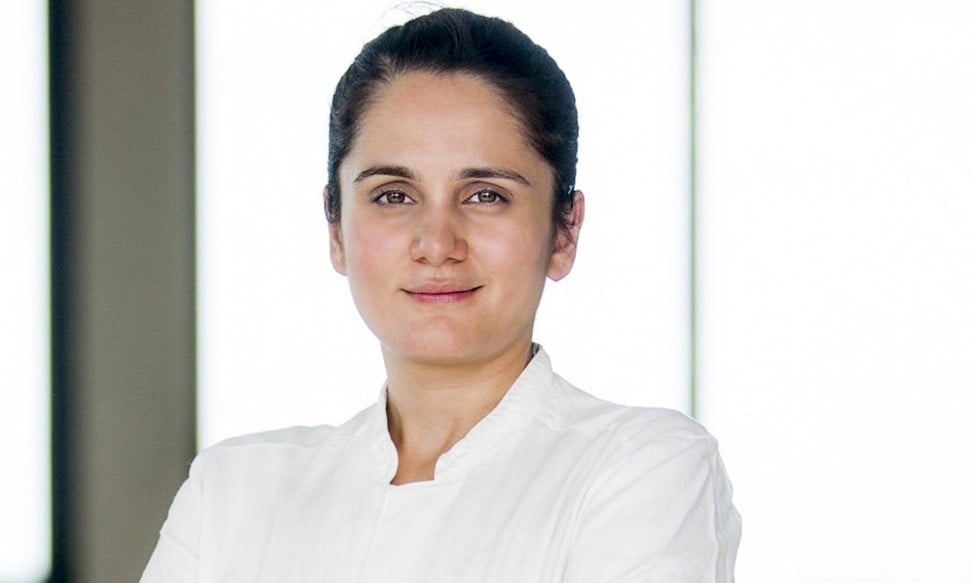 A walk through lovely Lumphini Park is definitely preferable to Bangkok's notorious traffic and leads to Gaa where Indian chef Garima Arora –
recently crowned Asia's Best Female Chef 2019
– is crafting memorable menus and blazing a trail as an inspiration to young female chefs.
That's partly because of her hugely impressive resume, working with industry legends like Gordon Ramsay, Rene Redzepi at Noma, and as sous-chef at Gaggan, the four-time best restaurant in Asia as awarded by Asia's 50 Best. Today the former journalist leads her international kitchen team who recently won their own first Michelin star.
"We were all truly ecstatic. The recognition from the Michelin Guide is like a stamp of approval. We celebrated the night of the award but went back to business the next day. I still go into the kitchen and work seven days a week!"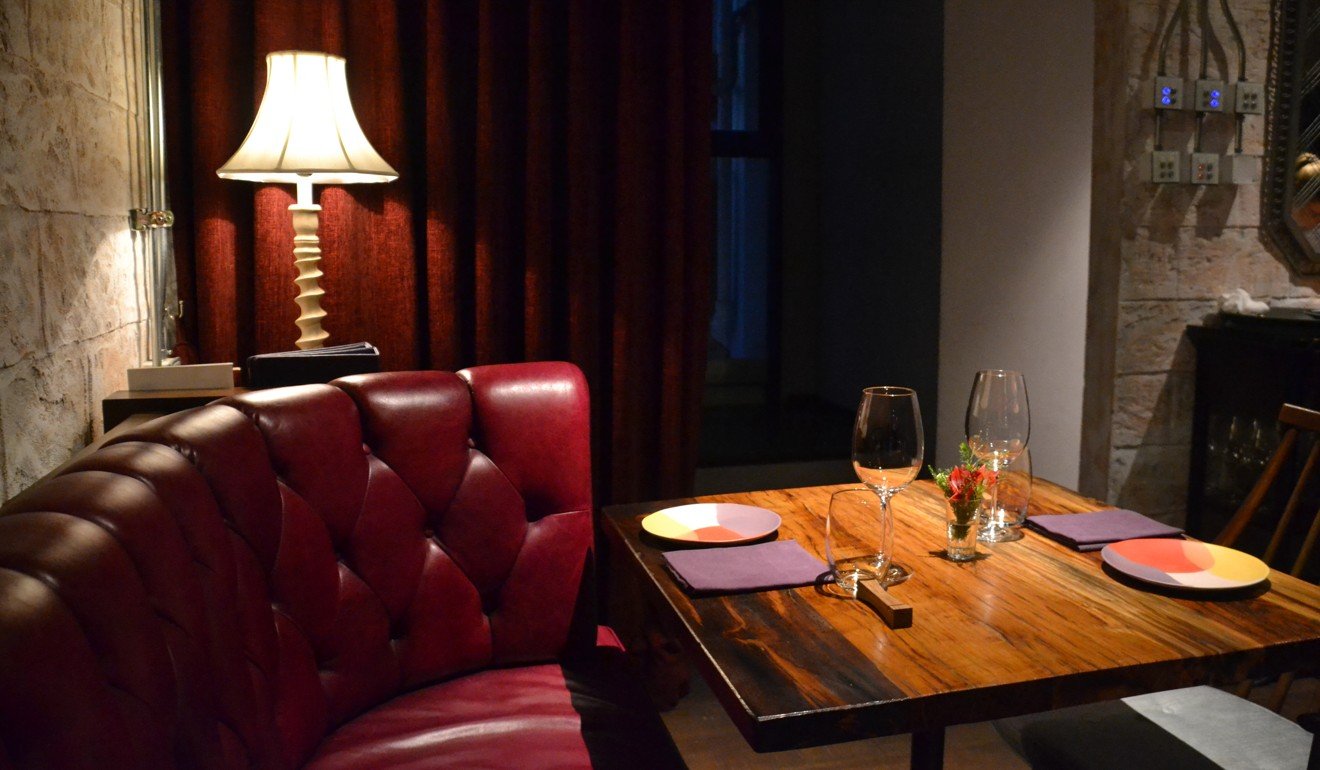 Gaa runs over a number of floors and eating there feels like visiting someone at home – if that home is a flat with a retro, almost 1970s feel, with red velvet curtains and leather sofas. After 10 years working in five different countries, Arora's cuisine is what she calls "modern eclectic".
"Modern eclectic is about creating something completely new from both age-old and modern techniques. Our approach to a dish is sometimes driven by a technique and sometimes by an ingredient. Somewhere down the line, the two meet."
The 3,400 baht, 14-course menu at Gaa was certainly like nothing else I'd tried in Thailand, for example, the perfect palate cleanser of a delicate and elegant pink guava soup with fermented mulberries and roselle, an edible variety of hibiscus.
An amuse bouche of a duck doughnut was daintily decadent. Another unexpected but effective creation involved frozen curried chicken liver served with toast, pineapple and lychee.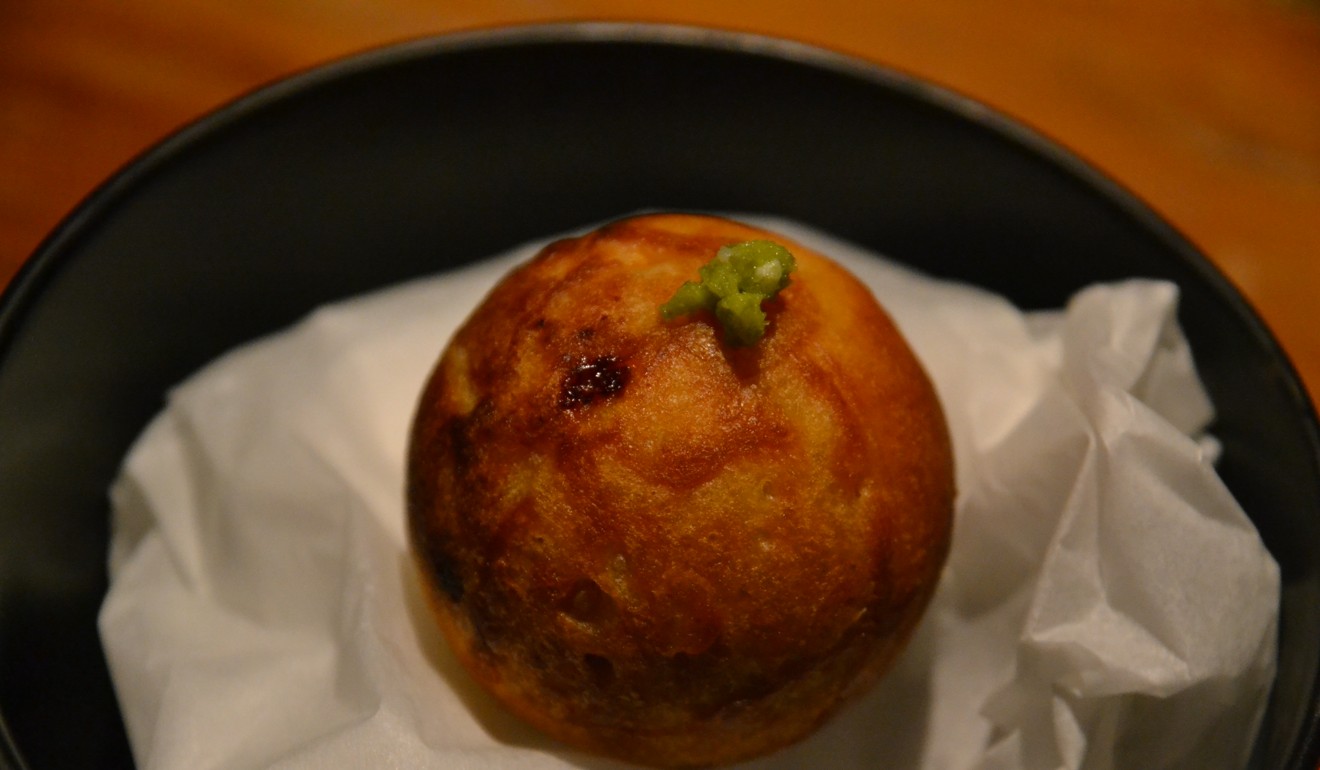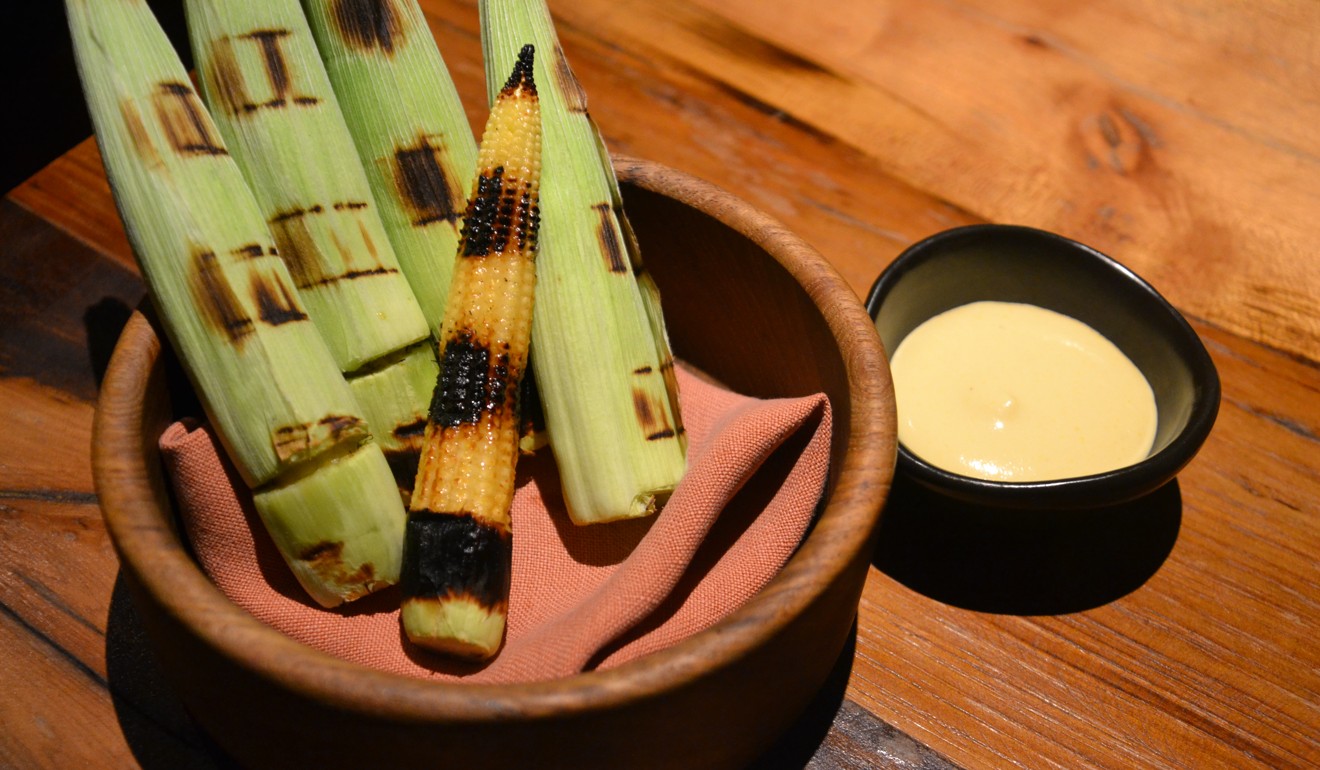 Most memorable, however, was a simpler dish of baby corn on the cob cooked in chilli powder, black pepper and lime and then returned to its husk. Diners are instructed to remove it and dip it in a sweetcorn purée cream.
Desserts were also excellent, notably a betel leaf covered in plain chocolate and fennel powder, topped with silver cardamom.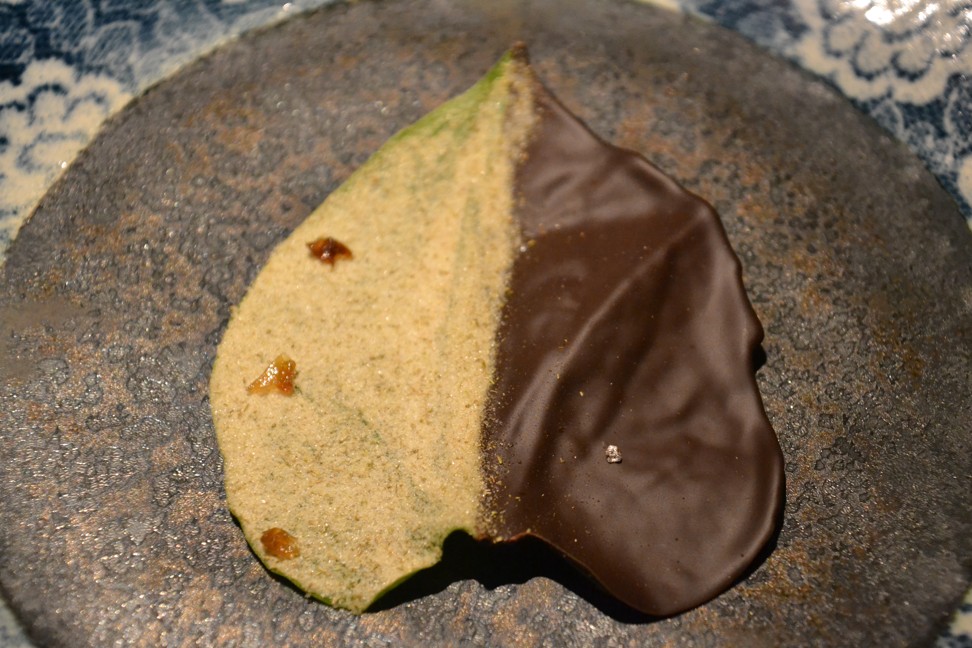 Arora explains her thoughts on the success of female chefs in Bangkok and how rising culinary stars should feel encouraged.
"The Bangkok food scene is growing really fast and the key is the sense of community that is very well-connected and encouraging. I hope that me earning a Michelin star encourages all young chefs, both women and men, to believe in themselves and work hard at what they're passionate in. To bring more women into the restaurant industry, don't give up, and be persistent in what you believe in. We are told what we should do – or how we should be – but the time has come where all we need is to be doing exactly what we want to."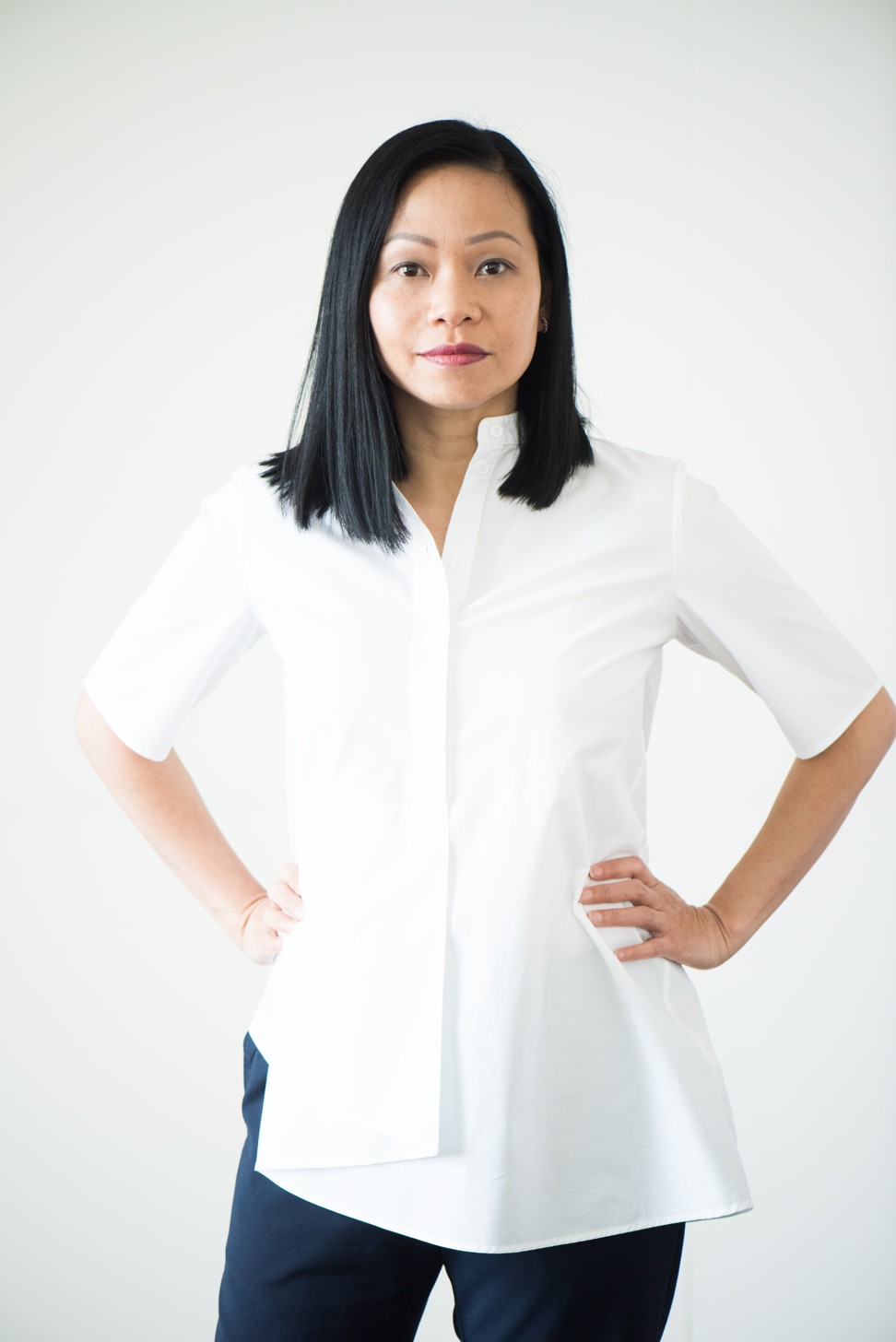 Finally to the multi award-winning Nahm at Como Metropolitan Bangkok where Pim Techamuanvivit heads up the kitchen, following a pretty unlikely culinary trajectory. A former cognitive scientist with a successful Silicon Valley career, as well as a renowned food blogger, she launched her first restaurant Kin Khao in San Francisco in 2014 and won a Michelin star just a year later.
Pim took over Nahm in May last year and regularly makes the long journey from California to Thailand for a few weeks at a time. And like the other chefs we spoke to, she attributes her style of cuisine to Thai women with their deep-rooted tradition of passing on skills and recipes to the next generation.
"It's Thai food at the most refined level, heritage type cooking, food that I grew up with, of my culture.
Every chef has her own touch so this is my food. To me, Thai food has always been in the hands of women. We cook at home – or if you work and there are household helps who cook, they are generally women – it's quite natural to me."
The succession of dishes at lunch were a revelation, with one in particular standing out – grilled organic pork with a smoky paste made with galangal, garlic, coriander root, mung bean, fresh coconut sugar, shrimp and much more. It had extraordinary depth of flavour and was beautifully balanced, the sort of dish that would make you return to Nahm time and again.
Pim explains her mission in modest terms. "I just want to keep cooking the most delicious food, to keep learning. Every day you learn new things, so hopefully it'll keep getting better and better. I want every guest who comes to Nahm to feel like they've had the best experience – like visiting a friend's house in Bangkok who has a kitchen full of cooks with old-fashioned dishes which are hard to do."
Those cooks are women who continue the cycle of learning and teaching, ensuring that recipes and techniques are passed down through the generations. Ultimately they have also helped to ensure that Bangkok dining destinations like Celadon, Gaa and Nahm are proudly led by female chefs who have defied the global model of largely male-led restaurant kitchens.
Celadon
The Sukhothai Bangkok, 13/3 S Sathorn Road, Bangkok +66 (0) 2344 8888, ext 8651
sukhothai.com/bangkok/en/dining/restaurant-celadon
Gaa
68/4 Khwaeng Lumphini, Khet Pathum Wan, Krung Thep Maha Nakhon, Bangkok +66 91 419 2424
gaabkk.com/
Nahm
Como Metropolitan Bangkok, 27 South Sathorn Road, Tungmahamek, Sathorn, Bangkok +66 (0) 2625 3388
comohotels.com/en/metropolitanbangkok/dining/nahm