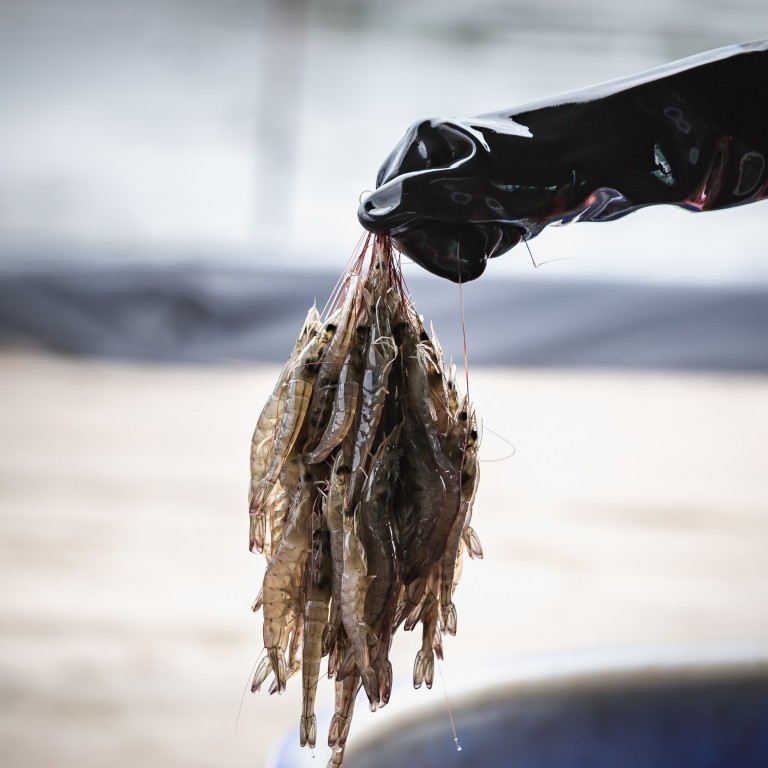 How Singapore start-up's sustainable seafood grown from stem cells could disrupt global shrimp industry
Cellular agriculture has potential to disrupt global fishing industry, criticised for overexploiting fish stocks and human rights abuses, as well as farming
Singapore start-up Shiok Meats is one of several companies trying to crack cultivated meat production, but needs a hundredfold reduction in cost of its product
At a laboratory in Singapore, researchers are working on a technology with the potential to disrupt the massive – and unsustainable – global shrimp industry.
Start-up Shiok Meats, founded by scientists Sandhya Sriram and Ka Yi Ling, is developing cell-based shrimp and seafood, as part of a growing global revolution in protein production. Cellular agriculture is billed as the future of food, as industries seek ways to reduce their reliance on factory farming.
"There are plant-based seafood companies, but they use plants to make artificial seafood, while we use stem cells to make real seafood meats," says Sriram. "We do not support terms like 'artificial', 'fake' or 'lab-grown'."
She says sustainability is a major advantage of the cultivated meat industry, but not the only one. "It's also clean and there's no antibiotics, heavy metals,
microplastics
or animal cruelty."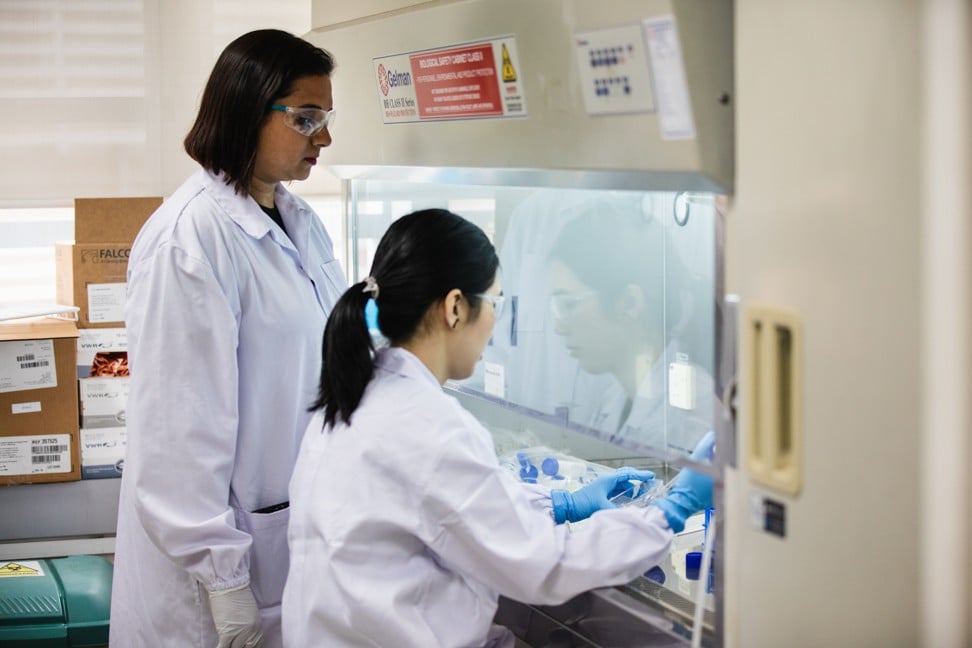 The company aims to begin selling its first product, a cell-based shrimp dumpling, in
Singapore
by the end of next year, and has plans to expand to Hong Kong, India and Australia.
"Minced shrimp is a big market so we are working on that first," says Sriram. The stem cells are extracted from locally farmed, antibiotic-free shrimps.
She says the response from the food industry has so far been "great and overwhelming", with positive feedback for a shrimp dumpling tasting that was held last year at Singapore's Disruption in Food & Sustainability Summit.
The next big step, she says, is reducing costs – an issue faced by many start-ups working in the cultivated meat sector.
"Currently, it works out at US$5,000 to produce a kilogram of shrimp," Sriram says. With further investment in research and development, the company aims to bring that cost down to US$50 a kilogram.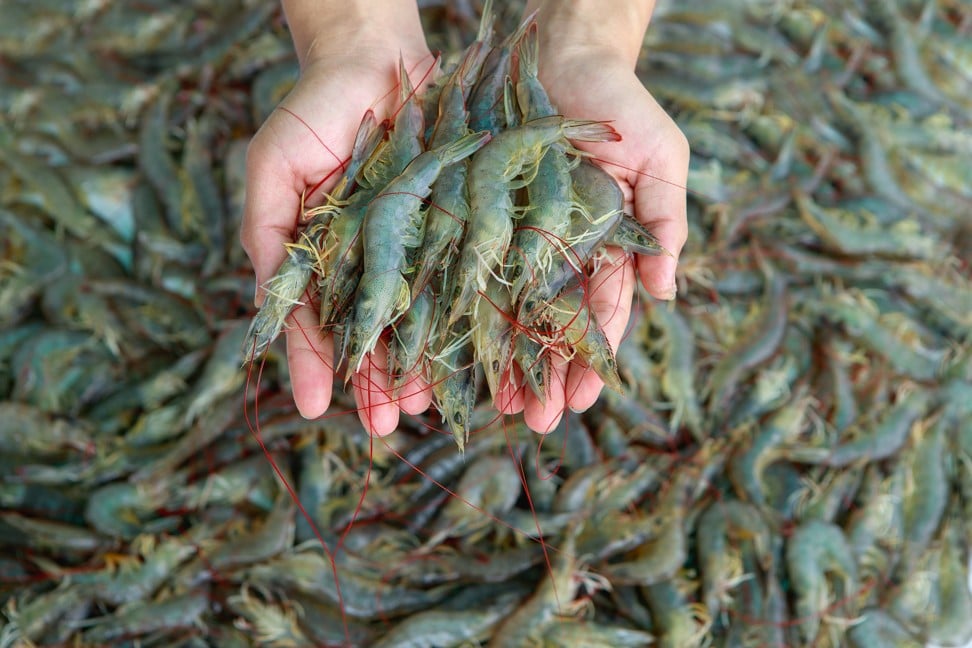 Shiok Meats is not the only company developing alternative protein – an industry that analysts from Barclays investment bank predict could be worth US$140 billion by 2029.
Cellular agriculture is generating interest around the world. It has attracted start-ups such as California-based
BlueNalu
, which is reeling in investment as it works towards creating fish fillets from cells, and Hong Kong's Avant Meats, which is conducting research into cell-based fish and seafood protein products, with a
focus on fish maw
– a delicacy in Chinese cuisine.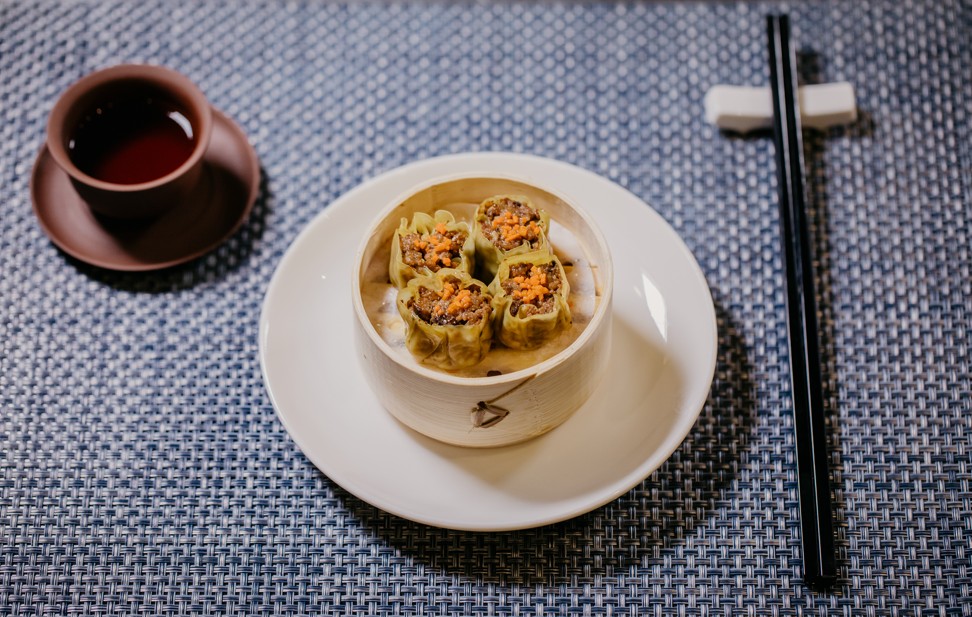 Israel, considered a leader of the clean-meat revolution, has four start-ups – SuperMeat, Future Meat Technologies, Aleph Farms and BioFood Systems – that are working on creating the meat of the future.
"Cellular agriculture is very exciting and has the potential to revolutionise food production," says David Baker, associate professor at the University of Hong Kong's school of biological sciences.
"As well as environmental restoration by reducing demand for agricultural land and agrochemicals, culturing meats could rejuvenate natural landscapes and wildlife populations, bringing balance to biodiversity and ecosystem functioning – both improving human health and well-being."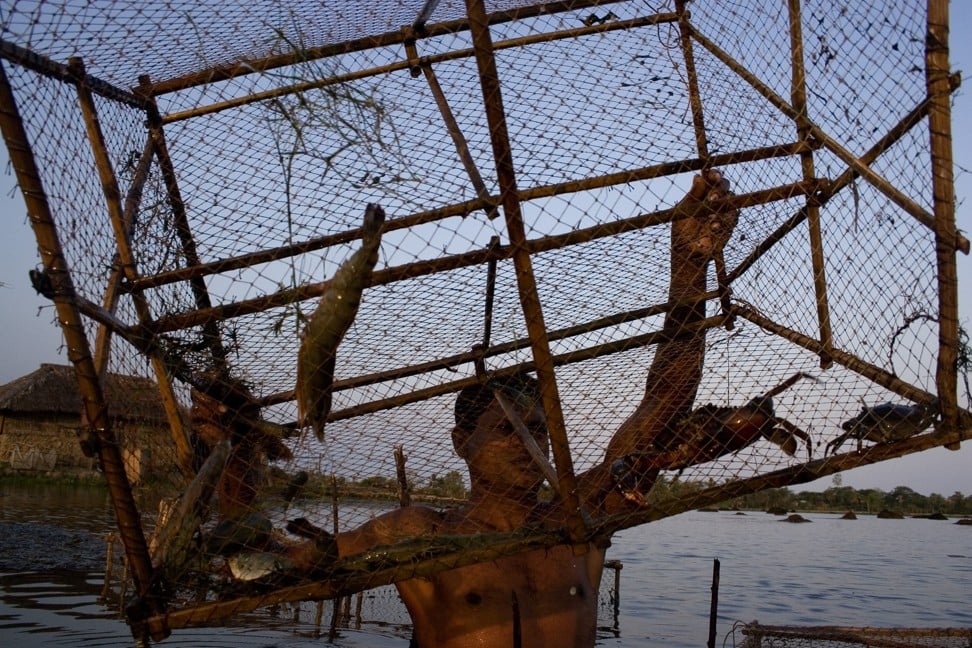 Baker says the industry that cell-based food technology has the potential to disrupt the most is seafood. It generates about US$135 billion in export revenues a year, provides jobs or incomes for about one in 10 people, and is the source of 17 per cent of all animal protein consumed worldwide, according to the Food and Agriculture Organisation of the United Nations (FAO).
It is an industry that needs disrupting. As the world's population grows (a UN report forecasts it to hit almost
10 billion by 2050
) so does consumers' appetite for seafood, putting a huge strain on the oceans and wild seafood stocks. According to the World Wide Fund for Nature (WWF), about 90 per cent of commercially important fisheries are either fully exploited or overexploited.
"The seafood industry relies on poorly regulated fisheries and has led to a severe depletion of fisheries, most exceeding 90 per cent losses of historical fish population sizes," says Baker. Concerns over pirate fishing, conflicts surrounding fishing grounds, and the seafood industry's poor human rights record must also be considered, he says.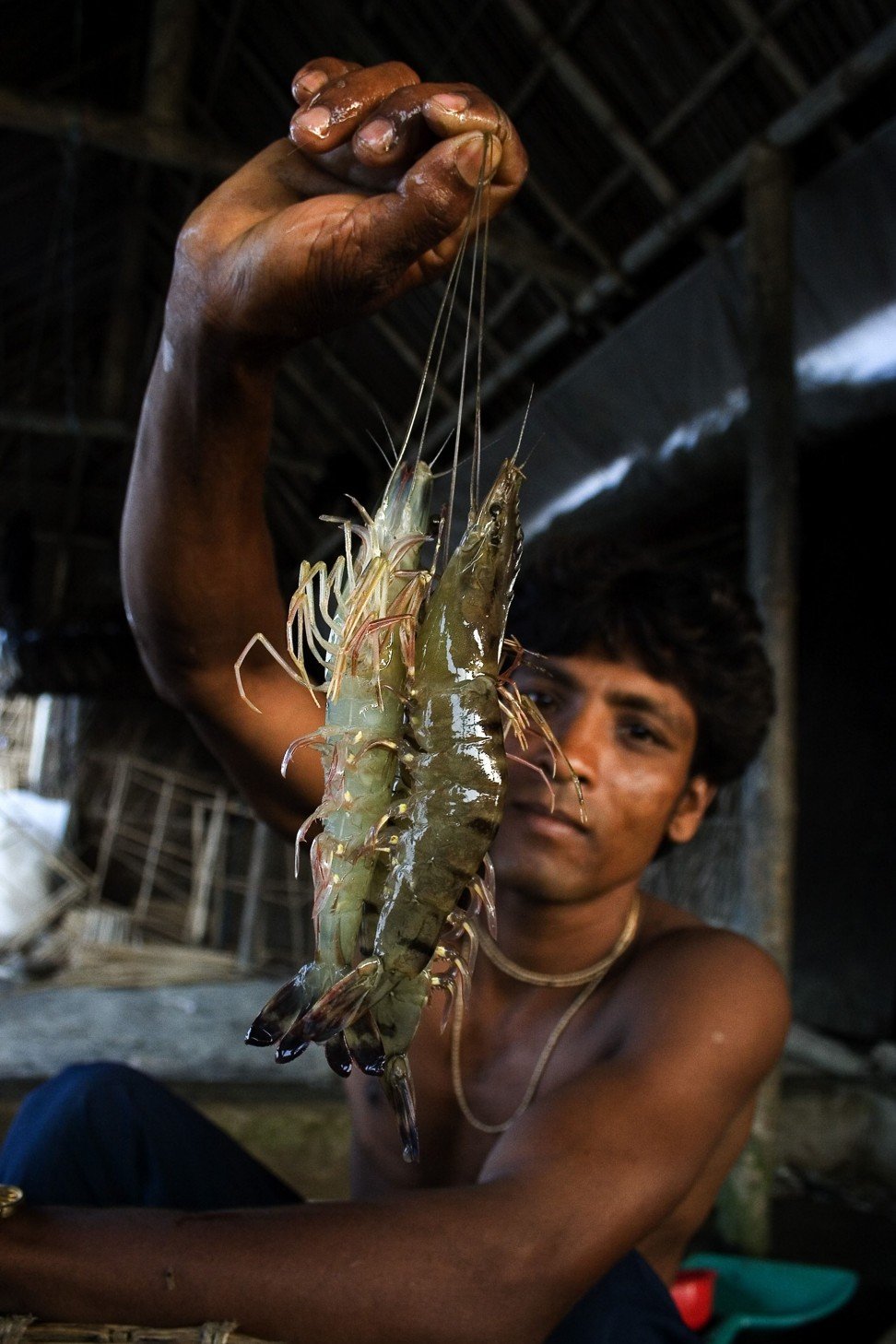 The industry is accused of using child and forced labour and of human trafficking. Thailand, for one, is under growing pressure to
crack down on exploitation and slavery
in its multibillion-dollar fishing industry.
While much has been said about the huge carbon footprint created by livestock farming as a result of the land cleared for animal rearing and crop growing – and the water needed to irrigate those crops – less has been said about the footprint left by farmed shrimp.
In 2017, the Jakarta-based Centre for International Forestry Research released a
study
that showed the huge environmental cost of the shrimp industry. The non-profit spent seven years researching mangrove forests, from Southeast Asia to Central America, and concluded that a kilo of farmed shrimp was responsible for almost four times the greenhouse-gas emissions of a kilo of beef.
Mangrove forests are of ecological and economic importance. They sustain marine life and land mammals, protect shorelines from storms, and help slow climate change by absorbing carbon dioxide, the main greenhouse gas from burning of fossil fuel, the WWF says.
The livelihoods of many communities depend on forestry and fishery products from mangrove ecosystems. One WWF-backed study estimates that 100 million people are dependent on them.
Despite their vital role, mangroves are often overlooked. According to the FAO, one-fifth of the world's mangroves have been lost since 1980, as global shrimp production rises.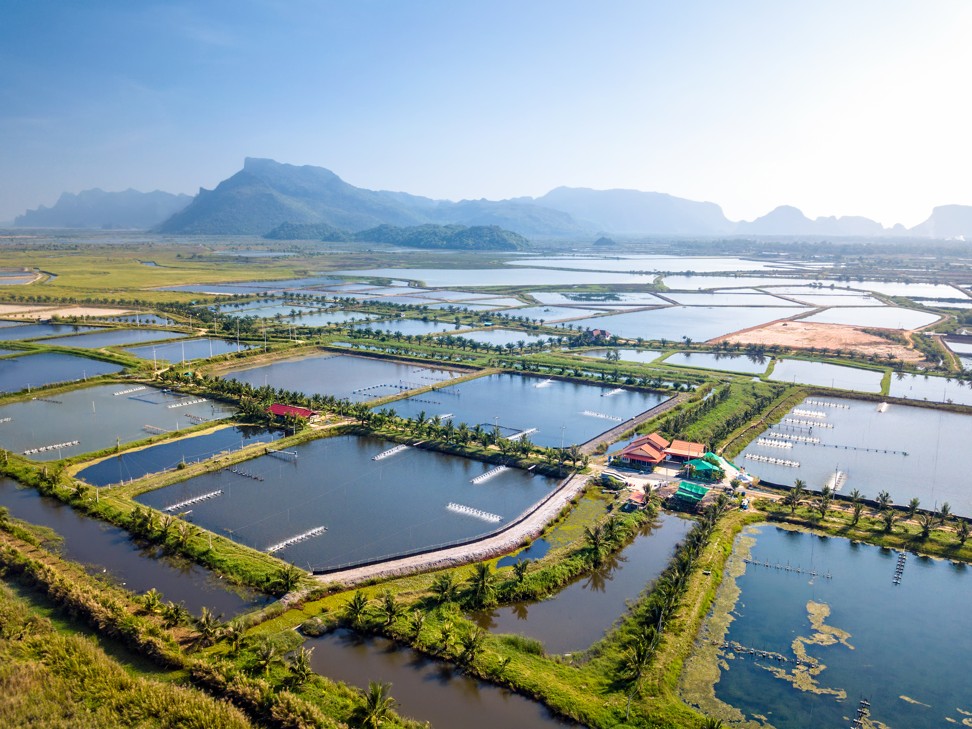 Baker says it is the negative impacts of modern agriculture and fisheries that make cellular agriculture an attractive alternative. While there are questions about its ethics and consumer acceptance – issues, he says that are steeped in cultural beliefs – he is convinced the pros far outweigh the cons.
"The nascent [cellular agriculture] industry has been mindful of this as it pushes forward with research and production. Consumers will need to know the provenance of cell lines and the conditions under which cultured meats are produced," he says. "But in my opinion, these concerns pale in comparisons to those related to modern agriculture and fisheries."
How cellular agriculture works
Cellular agriculture – also called cultured, lab-grown and clean meat – is poised to revolutionise the food industry, with the potential to address health and environmental problems as well as to improve human and animal rights. So how does it work?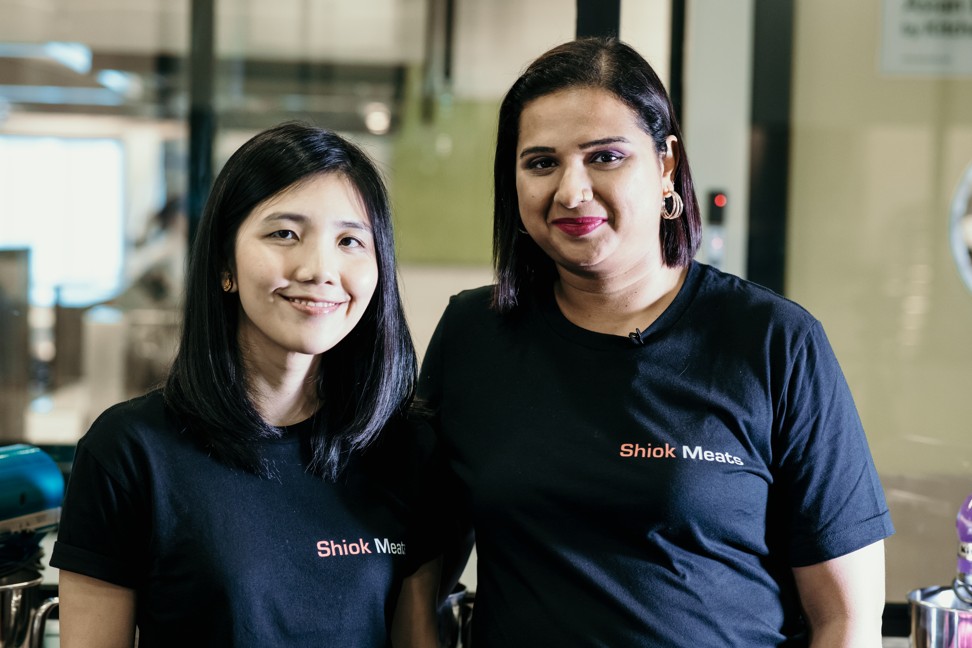 Sandhya Sriram, chief executive of Shiok Meats, explains that an easy narrative is to compare clean meats and seafood to plants grown in glass houses.
"In the greenhouse, a small cutting of a plant is placed in a nutrient-rich environment with controlled temperature, pressure and pollination to grow the plants, vegetables and fruits. At the end of the day, what you get is still plants, vegetables and fruits with the same taste, nutrition and biological and chemical composition," she says.
Similarly, for clean meats and seafood, a small sample of stem cells is taken from the live animal.
"Stem cells have this amazing capability to keep growing if put in the right conditions," she adds. "Once frozen, they do not die. They just stay there doing nothing, but once you put them back in favourable conditions, they start growing and reproducing again.
"Once these stem cells are isolated from an animal, they are grown in large quantities. I'm talking about millions, billions, trillions of cells in a controlled and sterile environment, in a large chamber called the bioreactor. If you have seen breweries, you would have seen the huge stainless steel tanks in which beer is brewed. Just imagine these huge tanks brewing meat and seafood instead of beer."
These tanks ensure controlled temperature, pressure, and gas exchange, and hold a nutrient-rich liquid to help grow the cells – similar to what happens inside the animal, Sriram says.
"At the end of the process, which takes a couple of weeks, what you have is meat. The same meat that would have come from a slaughtered animal but with no animal slaughter in this case."