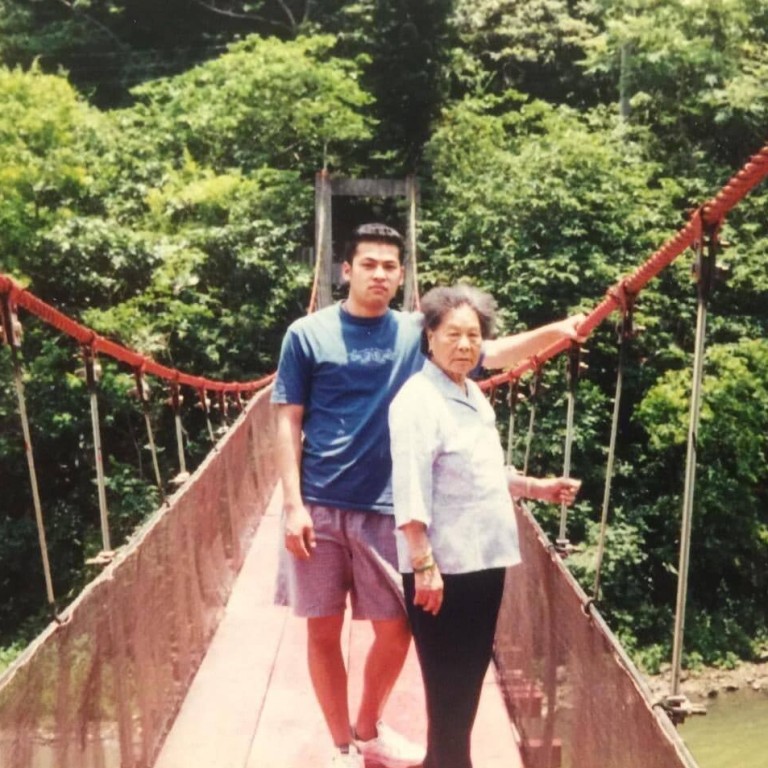 Three chefs on dishes inspired by their grandmothers – grilled fish, minced pork rice, and pâté
'She'd look at an egg and know it's going to hatch in a few weeks. She'd make pickles in a huge bathtub,' says Ho Lee Fook chef Jowett Yu of his grandmother
Another Hong Kong chef, Arlyn Mendoza at Brut, recalls being sent up trees to pick tamarind, while Nate Green at Henry remembers lunches that lasted all day
Johanna English died in 1991 at the age of 96 after a life well lived. The resilient, no-nonsense mother of five – a primary-school teacher from County Tipperary in Ireland – was a classic Irish matriarch with certain culinary quirks, like holding a loaf of bread tightly under her arm before buttering and slicing it.
She was also my granny – and whether you call her nonna, po po or abuelita, chances are that your grandmother's cooking will also have left lasting memories.
In Hong Kong, three chefs from different cultures told the Post about how their grandmothers were instrumental in their love for food, in their becoming chefs, and how they inspired dishes in their restaurants.
Jowett Yu, born and raised in Taiwan, is executive chef at Black Sheep Restaurants group. The creative force behind
Ho Lee Fook
, in Hong Kong's Central district on Hong Kong Island, says the cooking of his ah ma (paternal grandmother) is showcased on his menu.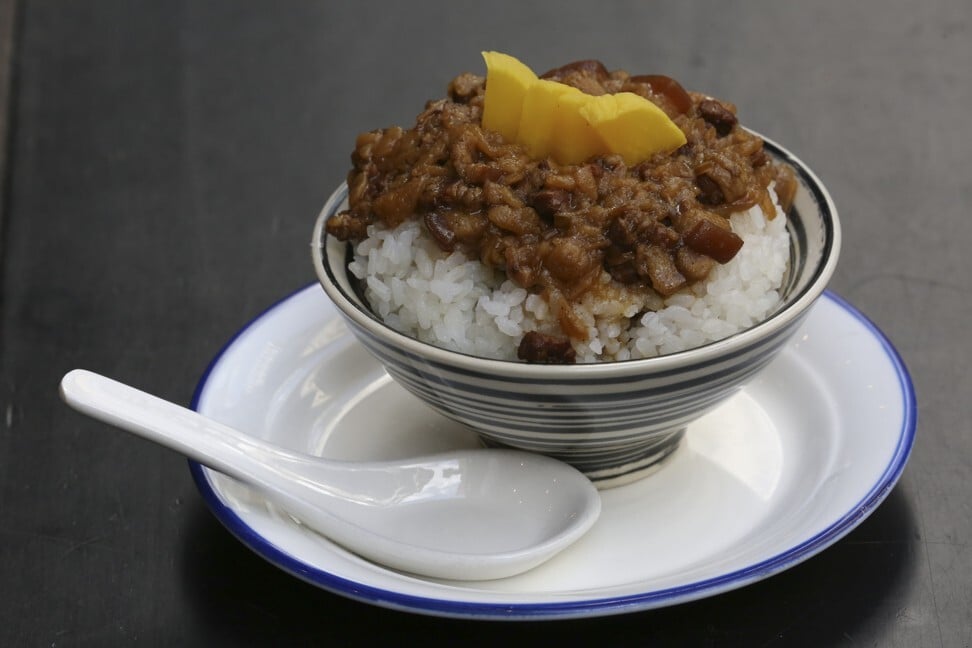 "Yu Li Xue passed away five years ago at 95. She was ancient, a really hard-working lady with eight boys that obviously would have taken up most of her life. She and my grandpa lived on a farm that was about 45 minutes away from our suburb of
Taipei
, so in summer holidays we'd go and entertain ourselves there.
"There was always something to eat, always an abundance of food, especially during rice harvest season in autumn. She was like an encyclopaedia. She'd look at an egg and know it's going to hatch in a few weeks. She'd make pickles in a huge bathtub by filling it with veggies, taking off her shoes and stepping on them to draw out the moisture. Some she'd leave in the sun and some she'd put in the urn to ferment.
"She always smelled like wood because you needed firewood under the giant woks and she'd always be cooking, breakfast, lunch and dinner for a big household, while at Lunar New Year you could have 30 people eating dumplings, fish, chicken, goose or duck."
Her lu rou fan – minced pork rice – is a dish that Yu prepares at Ho Lee Fook. "There was always a pot of braised pork that she'd spoon over rice. It's a dish that you find on roadside stalls [in Taiwan]. It's much sweeter in the south of Taiwan and they use minced pork, fry it in lard and season in soy sauce.
"At Ho Lee Fook, we fry shallots in lard, add pork belly that has been hand-diced, then blanched and marinated in five-spice. We stir fry it, deglaze with
Chinese cooking wine
, add chicken stock, let it simmer and season with rock sugar and Kimlan soy sauce. It's a Taiwanese brand that gives the authentic flavour that I remember, with a touch of licorice that adds a sweet background note to the dish. We finish it with pickled daikon for a bit of crunch to cut through the fatty pork belly.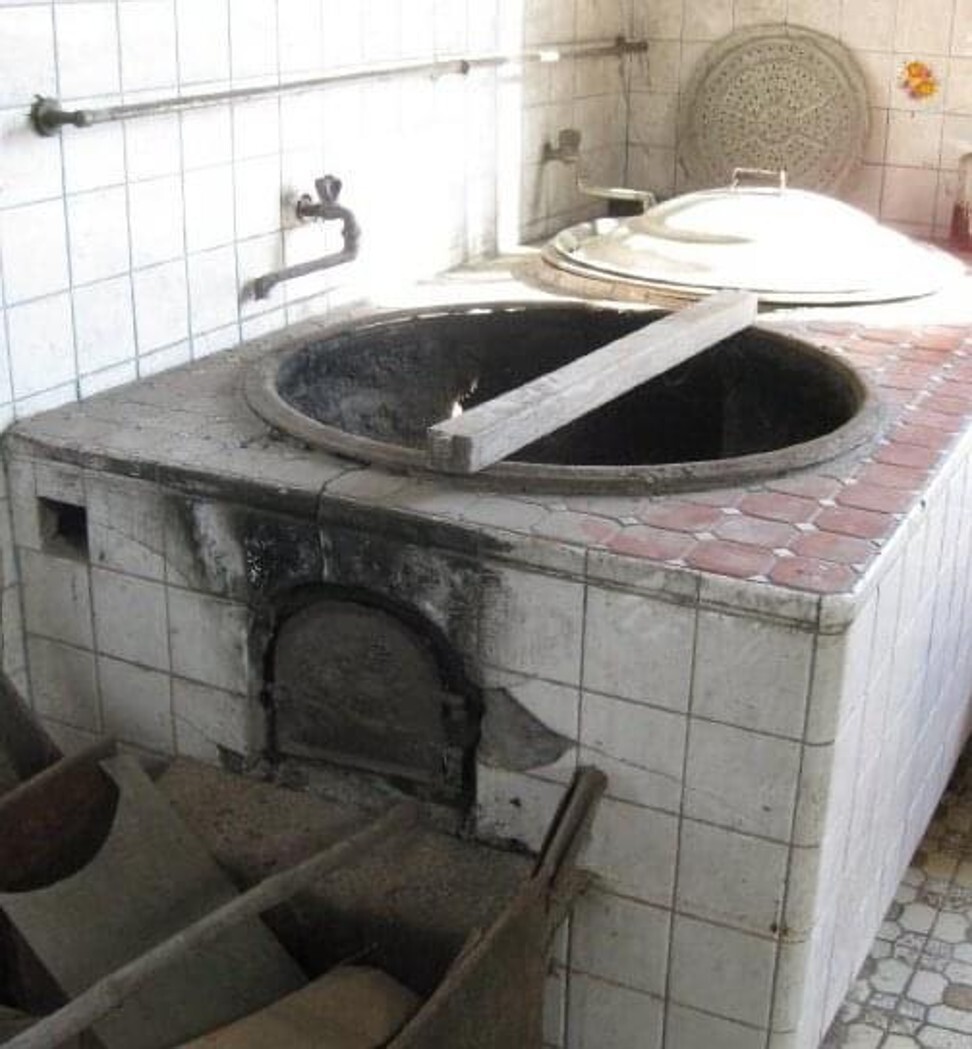 "We've had it on and off the menu since we opened [in 2014]. It's not actually that popular, but it has a very loyal following, once people order it. Cooking it feeds my soul. Sometimes in life, you need to cook the things you're passionate about and that you want to eat." As to what his grandma would think of the dish, Yu says: "She'd be pretty happy. Happy that I grew up to be OK."
Contemporary Hong Kong food is on the menu at
Brut
, a friendly neighbourhood spot that opened in 2018 in Sai Ying Pun – also on Hong Kong Island.
Chef Arlyn Mendoza, now 27, was born in Manila in the Philippines, moved to the provincial island of Palawan at two, then finally to Hong Kong a decade later. She worked in Miami in the United States for a year and has cooked in Hong Kong restaurants such as
Osteria Marzia
, and Brut has enabled her to showcase the food of her home country. In doing so, she says she is honouring the 82-year-old lola (grandmother in Tagalog) who raised her and still lives in Palawan.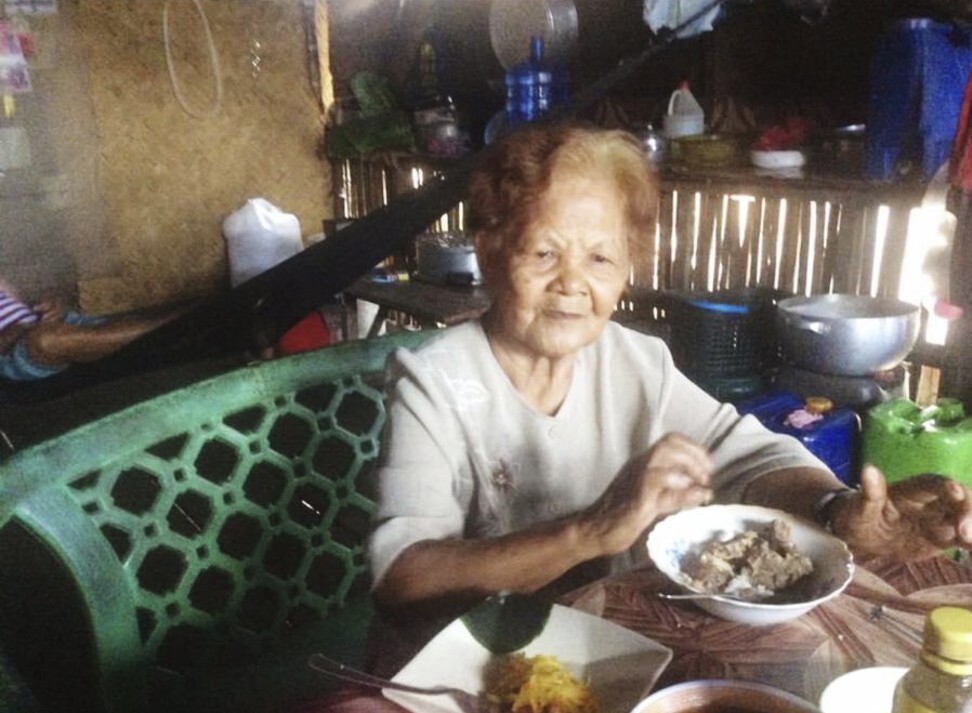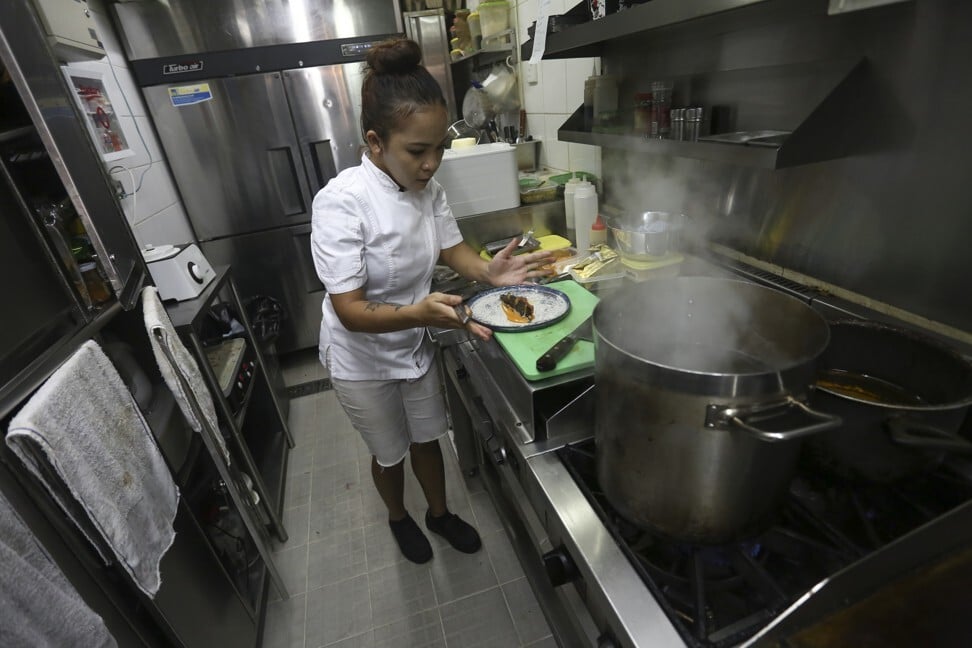 "My mum had to work in Manila cleaning houses, so she'd send money to her mother – my grandma Zenaida, also known as Zeny – to take care of us. We had no electricity so she cooked over wood. She's strong and can still hold an axe and chop wood.
"Everything is pure and totally natural. If she made the sour soup,
sinigang
, we'd climb trees to get tamarind, while we also used coconut and banana leaves a lot. She would make us help her do the simple dishes using cassava and corn, so me, my brothers and sister would use the big mortar and pestle to grind it."
The quality of Zeny's food was well known to the other villagers, Mendoza says. "When I was in school she'd make simple desserts and snacks, pancakes or suman – sticky rice and crushed coconut, then pull out a table and sell them."
Mendoza makes smoked fish, one of her grandmother's dishes, at Brut. "Tinapa in the Philippines is fish that is preserved by smoking. Her grilled fish dishes would be
milk fish
– called bangus – or a type of mackerel called galunggong. I've seen it, tasted it and felt it when she was making it.
"She'd do a whole fish, marinate it for 24 hours, smoke it over a grill and cover it with banana leaves. There would be soy sauce with calamansi or vinegar, maybe with a bit of salt or spiciness if you want. She was originally from the island of Bicol, where they like chilli.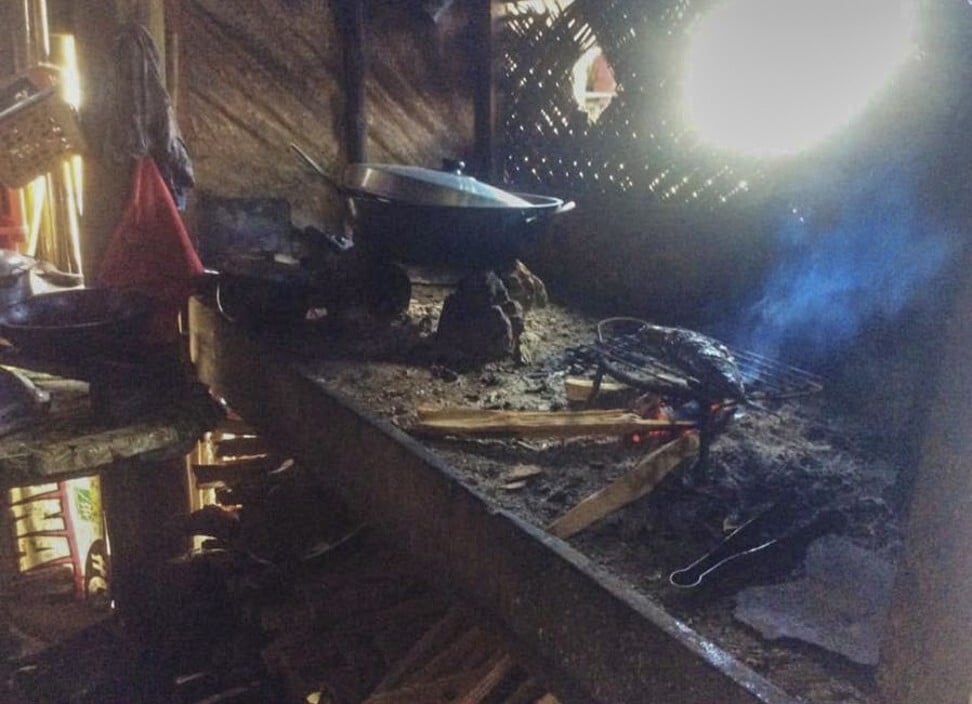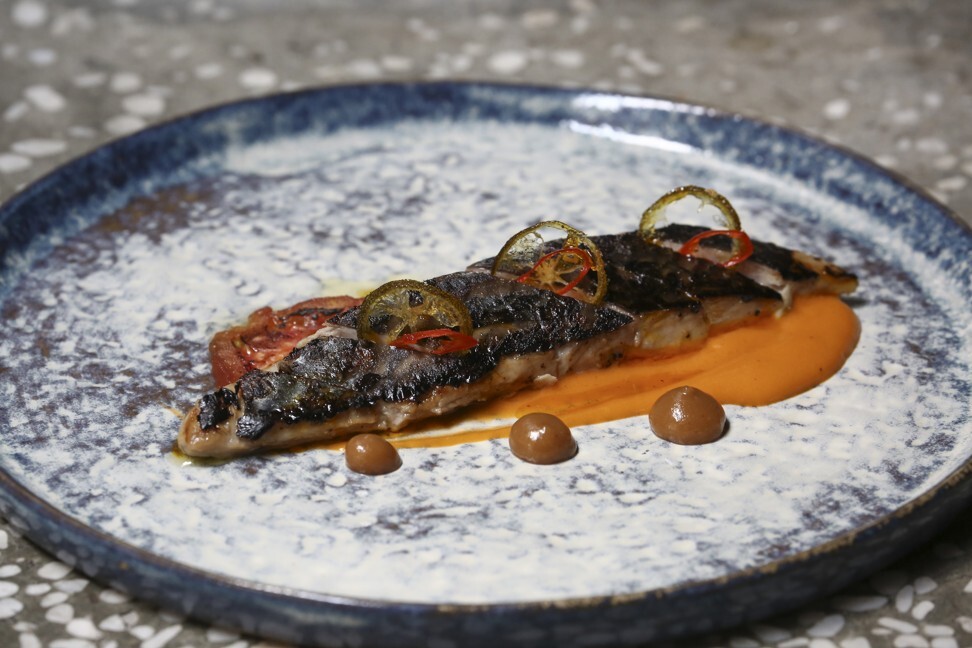 "At Brut, I changed the recipe to [be more like] Hong Kong cuisine with Filipino influences. Here, we're very much allowed to bring new tastes and flavours, so anyone can suggest ideas on a dish.
"I tamarind-brine the filleted fish for around two hours, depending on the size, then we double-smoke it with wood chips. We add tomato, sautéed onion, and our own fish stock before blending it until smooth. It's served with a purée of
tamarind
and ginger, garlic and spring onion sauce.
"I'm still so attached to her. If I could go back in time I'd love to see her cook dishes again – and maybe write the recipes down! A grandma's love is something very special."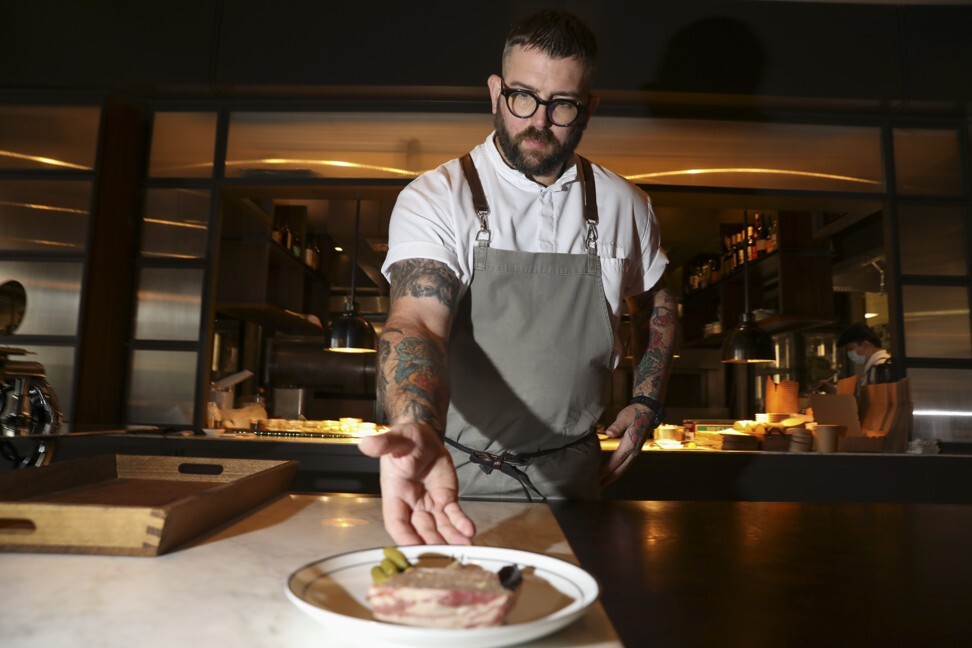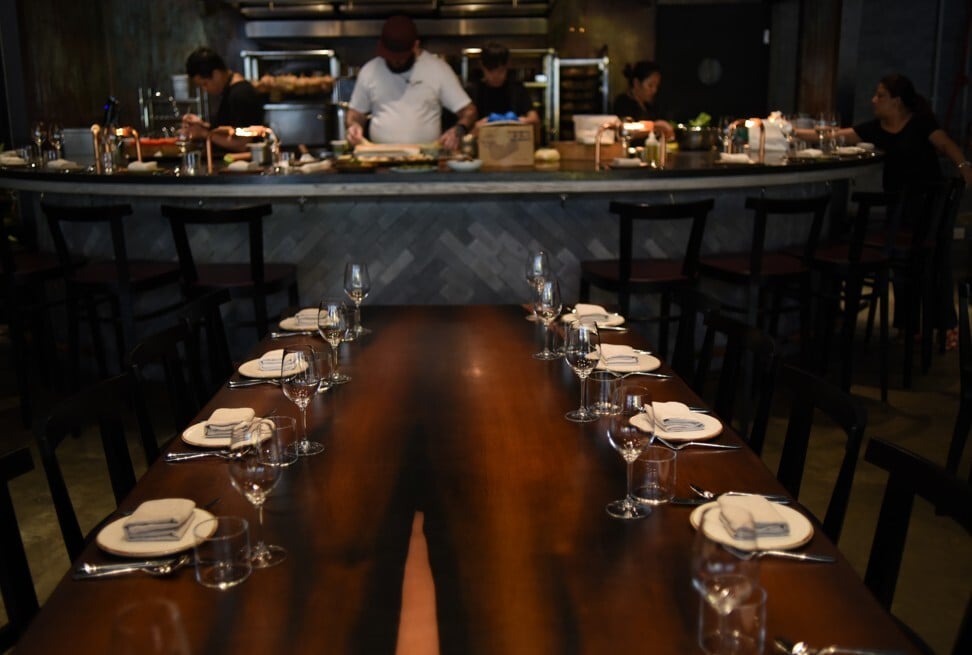 In Tsim Sha Tsui in Kowloon, Nate Green – despite being from Britain – pays homage to the smokehouse food from the southern parts of the United States at Henry, at The Rosewood hotel.
"Both my grandmothers were phenomenal cooks. In post-war London with rationing, everyone was thrifty. They knew what good food was because they had allotments [where they grew vegetables], raised animals and nothing went to waste. That meant there was good food at home, while they also had the butcher, greengrocer, fishmonger – things which have now mostly died away.
"My grandmother Rhoda [after whom Green named
his former restaurant
in Sai Ying Pun] was 96 when she died [in 2015] and my daughter Lily was born a year to the day after, which is why Rhoda is her middle name.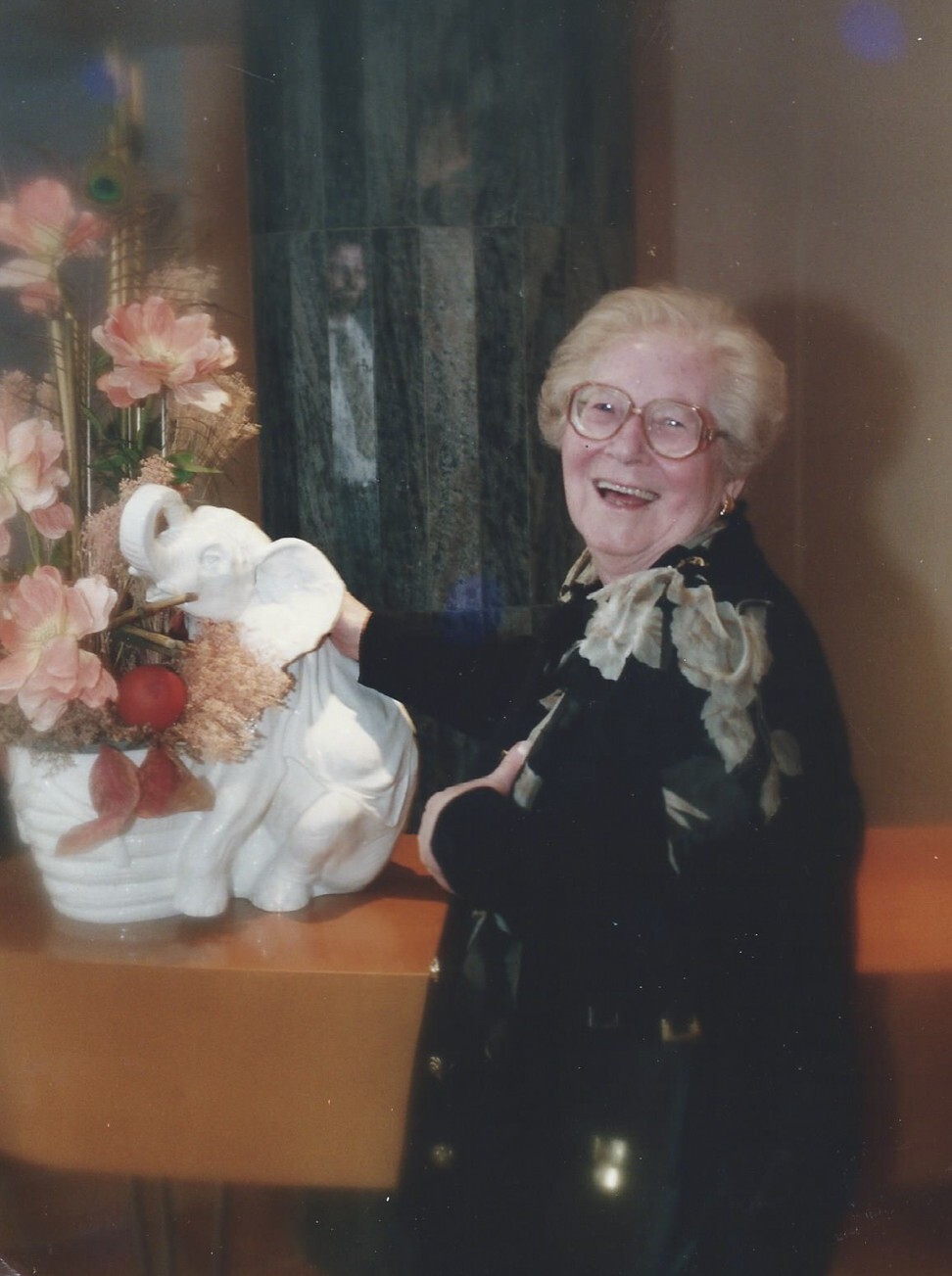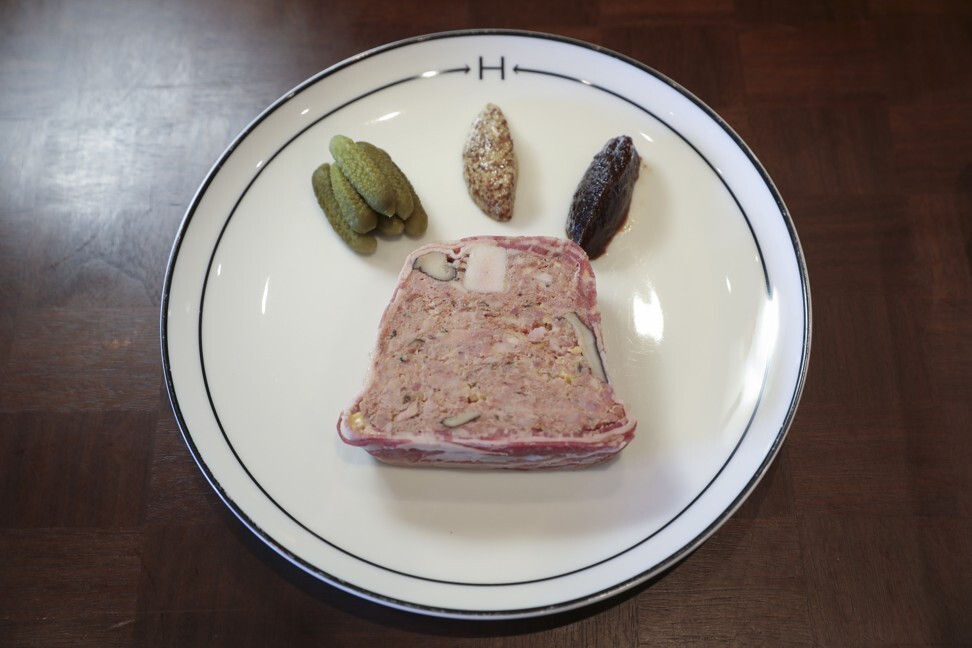 "There was a love of cooking in her house. Lunch would start at noon and finish at midnight. Pâté with Melba toast, beef bourguignon, poached salmon, roasts, game, that's what Grandma loved, and what was put in front of you, you ate. She was hospitable and everyone was welcome – friends and neighbours would pop round, you looked out for each other. She was happy when it was busy – and it's the same for me in my restaurants, that stems from her."
Green's love of charcuterie stems from Rhoda, he says. "The reason I love rillettes and cold cuts is due to her. She and Grandpa Fred would go to France and bring back tins of them. She made pâtés at home from an old-school French 1970s cookbook, so I grew up eating terrines because of her, watching her make them.
"Our terrine at Henry uses everything, the whole pig from Wicks Manor in Essex, England. We brine and slow-cook belly, dice it up, then the loin and shoulders and legs are minced and mixed; sometimes we include the pluck [offal] if we can get hold of it. It's mixed with parsley, shallots, four-spice, salt, pepper – and brandy – then we serve it with our house chutney, pickles and grain mustard.
"I'm pretty sure Rhoda would approve!"
This article appeared in the South China Morning Post print edition as: Dishes inspired by grandmothers' love