Taiwan
Get more with myNEWS
A personalised news feed of stories that matter to you
Learn more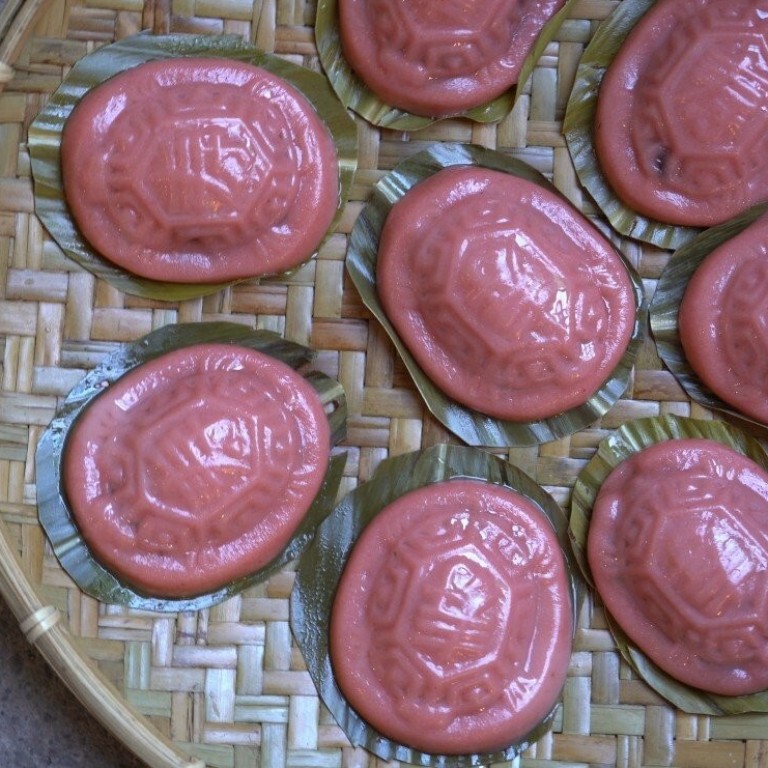 Kueh, the 'quintessentially Taiwanese' rice cake that's 'no less than a Western or Japanese sweet'
Some people believe that the quality of kueh, a rice cake similar to mochi, correlates to the quality of the year
From Minnan - a part of southern China - the snack spread all over Asia, to Singapore, Malaysia, the Philippines, and beyond
Years ago, when Taiwanese couple Chou Pei-yi and Huang Teng-wei were vacationing in Thailand, some fellow travellers asked them about Taiwan's iconic foods. They were stumped.
The question had been nagging at them. They had just taken a cooking class and wanted to set up something similar in Taiwan.
"We started listing out some famous night market snacks," Huang says, "like beef noodle soup, braised pork over rice, soup dumplings and bubble tea." But none of the dishes really resonated with them.
When they returned to Taiwan, they started searching and landed on a dish called kueh that Chou's grandmother used to make during Lunar New Year. They decided it was the perfect choice, a quintessentially Taiwanese dish.
Simply put, kueh refers to any bite-sized steamed snack usually made with rice. It's a term as broad as "cookie", though kueh is geographically specific to a part of southern China called Fujian. If we want to get even more nitpicky, it's actually specific to a southern part of Fujian called Minnan.
From Minnan, the snack spread all over Asia — to Malaysia, Vietnam, Singapore, Indonesia, the Philippines, and beyond. Any place that traditionally grew rice was perfectly suited for making kueh. In Taiwan, it's especially loved by migrants who came from Minnan centuries ago.
Kueh is often compared to Japanese mochi. Both are made with rice and have a chewy texture. The difference is that kueh is a bit firmer, but as with any pastry, kueh comes in all sorts of sizes, shapes, colours and fillings.
Chou's grandmother, whose family is from Minnan, likes to make kueh during traditional Chinese holidays. She alternates between savoury versions filled with freshly grated turnip and sweet versions made with adzuki beans.
"She takes it really seriously," Chou says, explaining that her grandmother believes in a direct correlation between the quality of kueh to the quality of the new year. Kueh is also used as a traditional temple offering.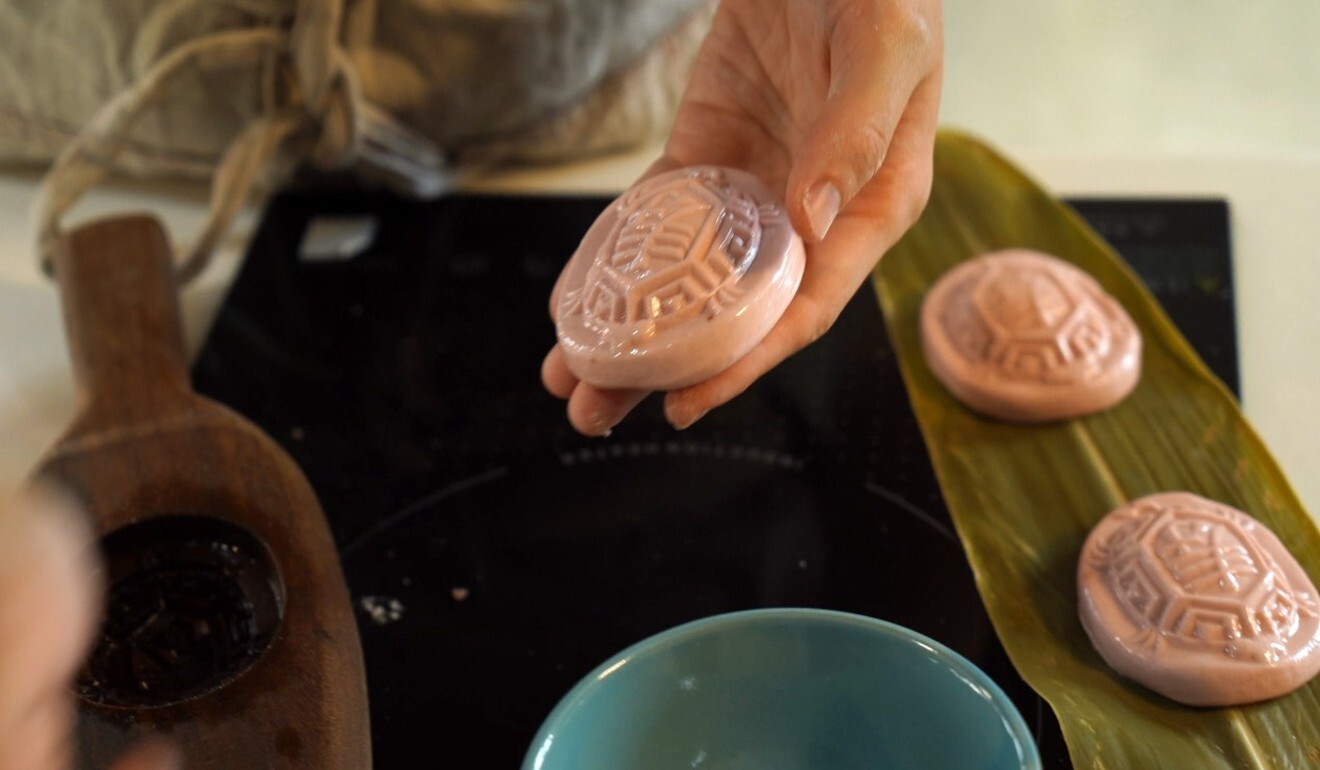 Today, Chou and Huang have their own cooking school to teach people how to make kueh. One of their most popular items is a tortoise-shaped cake stuffed with adzuki beans.
"The tortoise has a long life, so people think when you eat it, you'll live a long time," Chou says.
To make kueh, rice is first ground up in a blender with water, and then squeezed in a muslin cloth until only the curds remain.
A tablespoon of the curd is boiled until it is sticky and wet, and that is mixed with the remaining curds to form a mass.
Everything is kneaded together with a bit of food dye and sugar, placed in a mould, then steamed until it comes out glossy.
At their school, Chou and Huang hope to revitalise the art of making kueh, which has fallen out of favour in Taiwan over dessert trends from abroad.
"Young Taiwanese people just aren't doing this any more," Huang says. "If you think about it, the people who are making kueh are about 60 years old.
"I don't think of kueh as less than a Japanese or Western sweet, whether it's from an aesthetic or taste perspective. I think it's beautiful. The question is, how can we convey that?"
This article was originally published on Goldthread. Follow Goldthread on Facebook, YouTube and Instagram for more stories about Chinese culture.