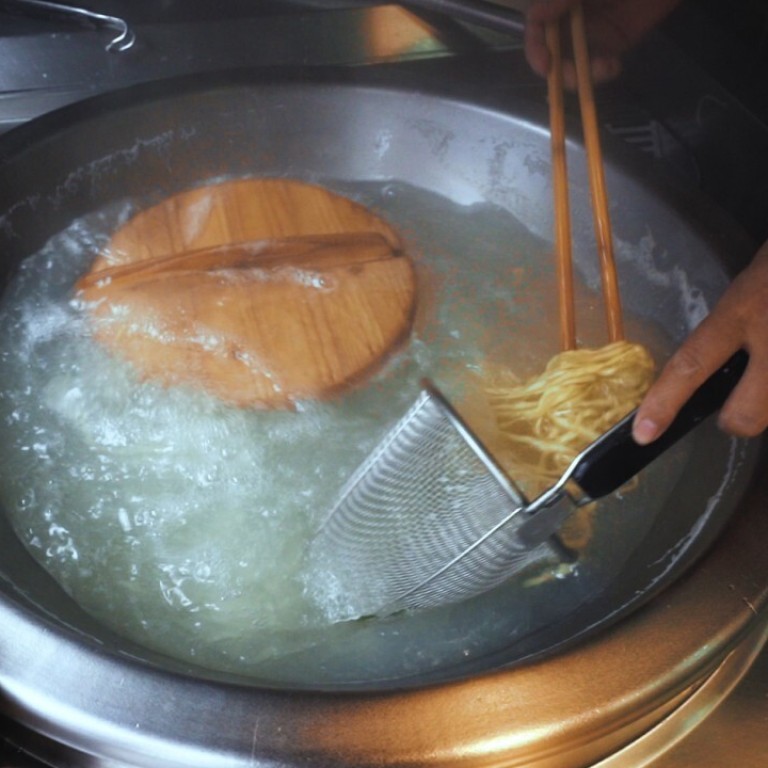 Is this the best way to cook soup noodles? Chefs in this Chinese city swear by the 'pot-lid' method
Pot-lid noodles are a speciality of Zhenjiang, where shopkeepers insist their particular cooking method makes a difference
By boiling the noodles with a wooden lid, chefs say the aroma is enhanced
In the city of Zhenjiang in eastern China, shops cook noodles with an unusual feature: a small wooden lid floating in the water.
Known fittingly as pot-lid noodles, or guogaimian, the dish has been around for 300 years. Locals take pride in the unconventional cooking method. The lid, typically made of fir, dances on the surface of the water while the noodles cook underneath.
"If there's too much water and it starts boiling, it might overflow," says Zhou Heluan, who leads a local association that promotes pot-lid noodles. "The lid stops the water from flowing out."
Zhou also says the lid imparts a wood-like aroma to the noodles.
While many people swear by it, the truth is that the addition of the lid is a gimmick. Most people cannot really taste the difference, and the noodles can be made completely without the lid.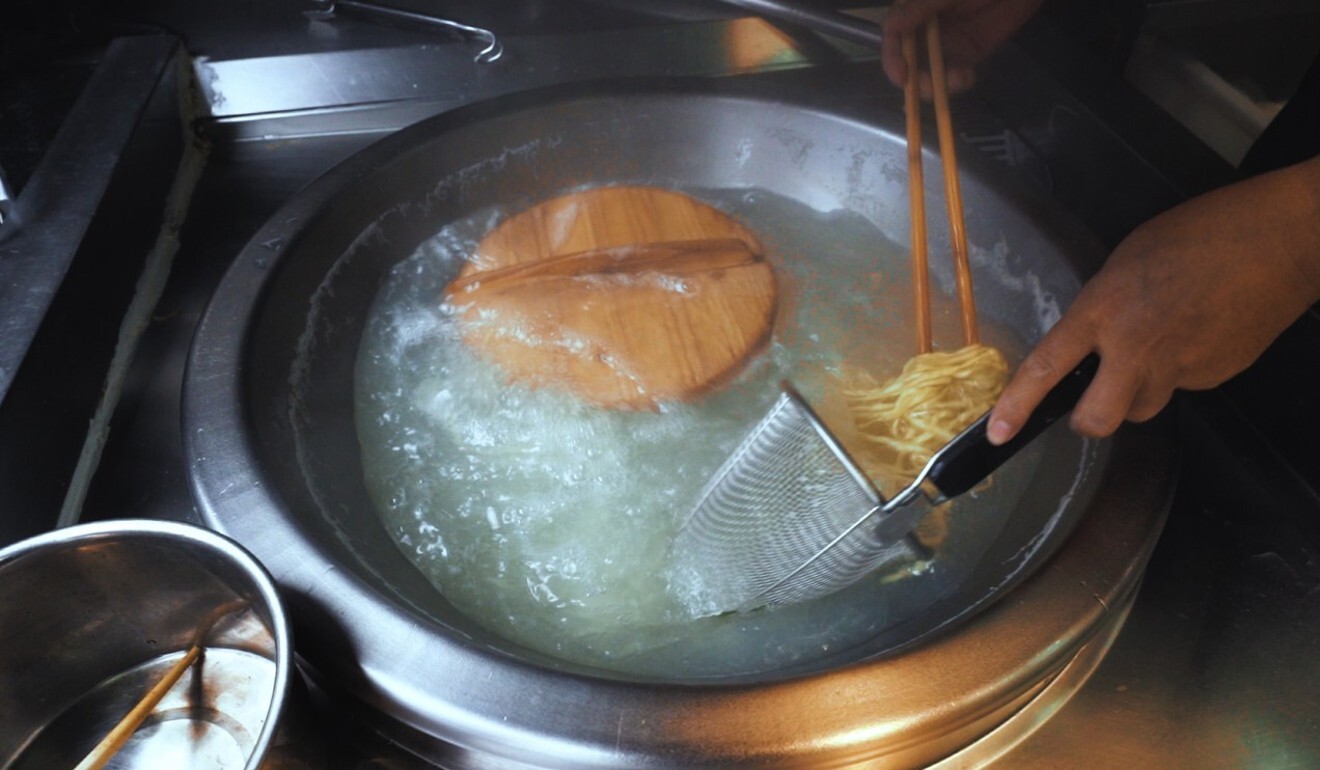 But the people here are proud of it because it's a big part of the city's culinary identity.
"There are many different types of noodles in the country, and they all have special features," Zhou says. "People are a reflection of their environment, and in Zhenjiang, we like Zhenjiang pot-lid noodles."
Records of pot-lid noodles date back to the 18th century. Local lore goes that the Qianlong Emperor visited a restaurant while he was in town.
The shopkeeper, understandably nervous about receiving such a special guest, accidentally dropped a sandalwood lid in a pot of boiling water.
When the emperor tried the noodles cooked in the pot, he was impressed and asked the chef about the secret.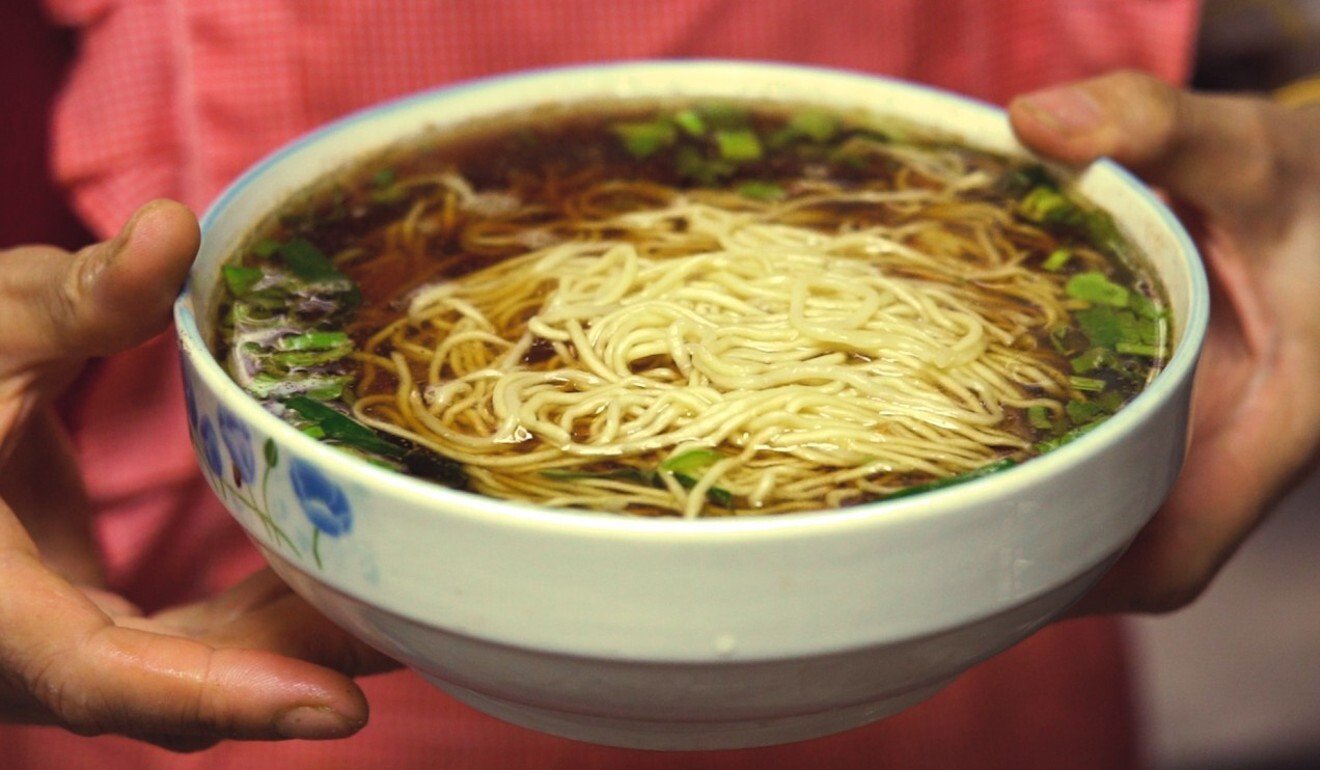 Since then, the lid has become an indelible feature of noodle restaurants in Zhenjiang.
The noodles themselves, though, are quite standard. They're made with wheat, eggs, flour and water. An alkaline powder is added for a bit of chew.
Common toppings include diced pork, vinegar, soy sauce, garlic, scallions and river eel.
The dish is also a legacy of Zhenjiang's role in trade between northern and southern China.
Wheat is not native to Zhenjiang, where rice is the main carb consumed.
Instead, the ingredient was brought down from the north by merchants travelling along the Yangtze River, which bisects Zhenjiang.
"This city was a meeting point for north and south," Zhou says. "Roads leading to the port were full of vendors selling pot-lid noodles."
Today, there are more than 10,000 noodle shops in the city, each specialising in its own unique flavours.
But one thing you will not miss is a small wooden lid floating in the water.
This article was originally published on Goldthread. Follow Goldthread on Facebook, YouTube and Instagram for more stories about Chinese culture.