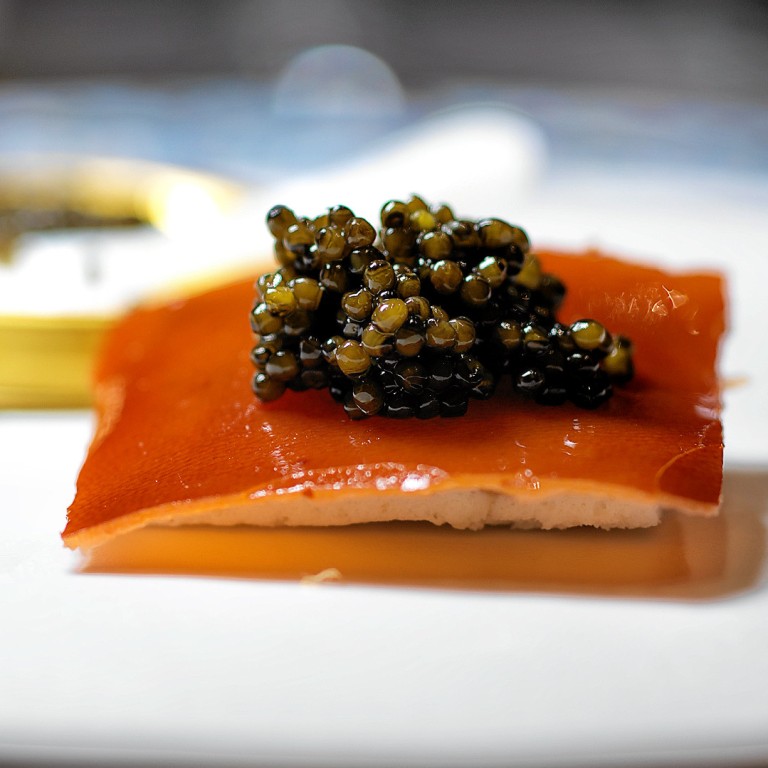 How Chinese caviar producer Kaluga Queen won customers around the world
The caviar producer, based in Hangzhou, made its international breakthrough when, after nine years of trying, it was chosen to be sole supplier to Lufthansa
Today the company accounts for one-third of global caviar sales and supplies many of France's top restaurants, but its biggest potential market is at home
The road to worldwide success and recognition for Chinese caviar brand Kaluga Queen (KQ) has been a long and winding one.
Set up in 1998 in Hangzhou in Zhejiang province, KQ, which today accounts for one-third of global caviar production, had to overcome doubts about its products coming from a country more associated with food scandals than haute cuisine.
After two decades of overseas promotion, the breakthrough came in 2018 when Lufthansa struck a deal with KQ to be its sole caviar supplier for its first-class cabins.
KQ's co-founder, Xia Yongtao, says it took nearly a decade to win over the German national airline.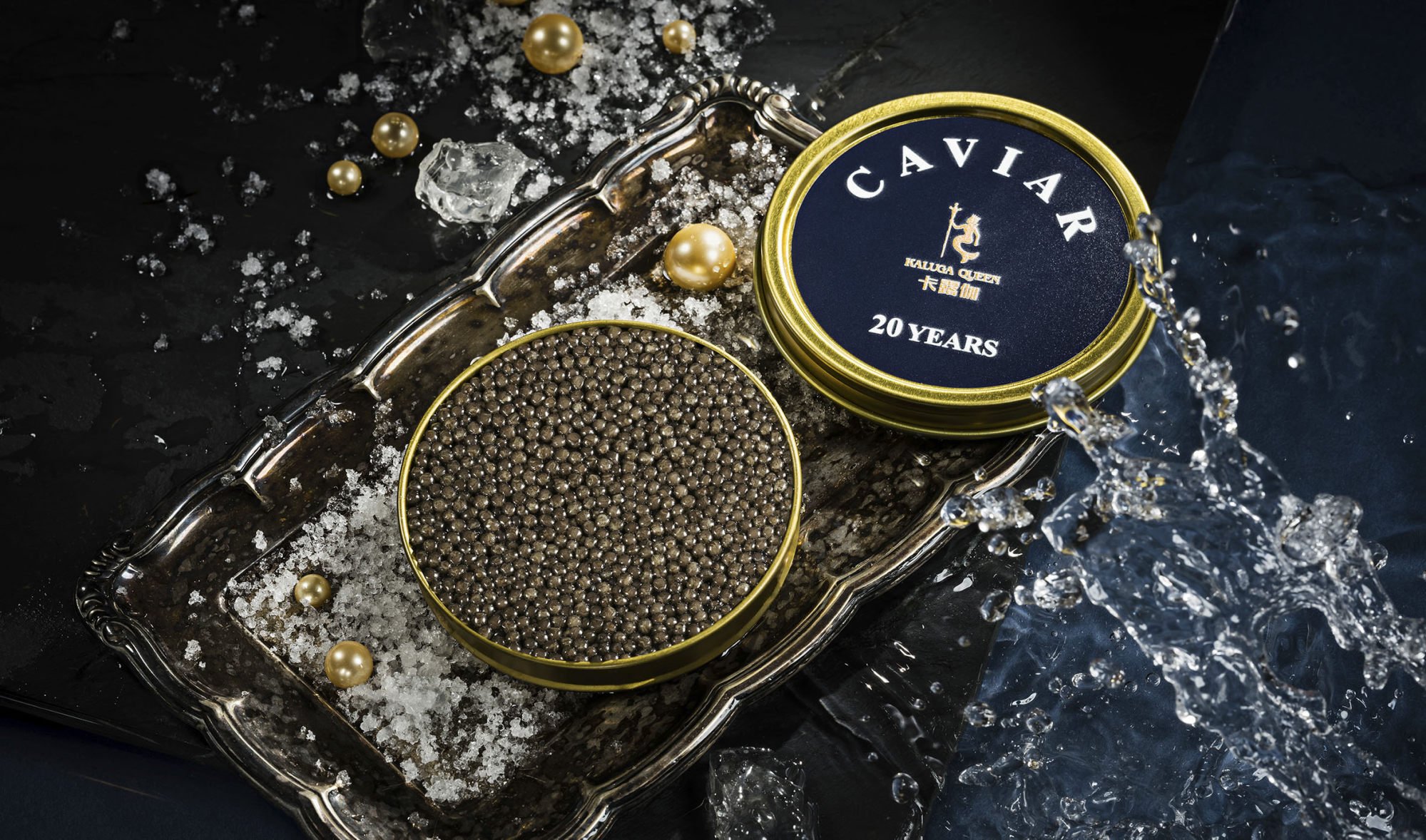 "We put in our first tender way back in 2009 when we attended the Brussels seafood expo," he says. "Lufthansa people thought it was a joke for Chinese to produce caviar, as China never had a caviar consumption culture."
In 2010, KQ's tender for Lufthansa was rejected again. Yet by then German caviar distributors had unknowingly been using KQ products for several years to stock high-end restaurants and supermarkets – sold in tins bearing the packaging of other famous brands, including Imperial Caviar from Germany.
"No one read the small print saying the origin of production was China," Xia says. KQ got a rare chance to show its quality in 2010 when Lufthansa's Italian supplier came up 200 kilograms short and the airline bought what it thought was German caviar to make up for the shortfall.
"In 2011, we went to the same expo for our third tender. When Lufthansa rejected us again, our German distributor told them their 2010 shortfall stocks were actually produced by us," Xia explains.
Lufthansa did a blind tasting, at which food lovers and airline executives sampled caviar from KQ and nine other suppliers. KQ's caviar was rated the best. The caviar presented for tasting came from nine-year-old hybrid sturgeon bred from Amur sturgeon and kaluga sturgeon from the Amur river basin in Heilongjiang province in northeast China, and the caviar is large, chewy and creamy.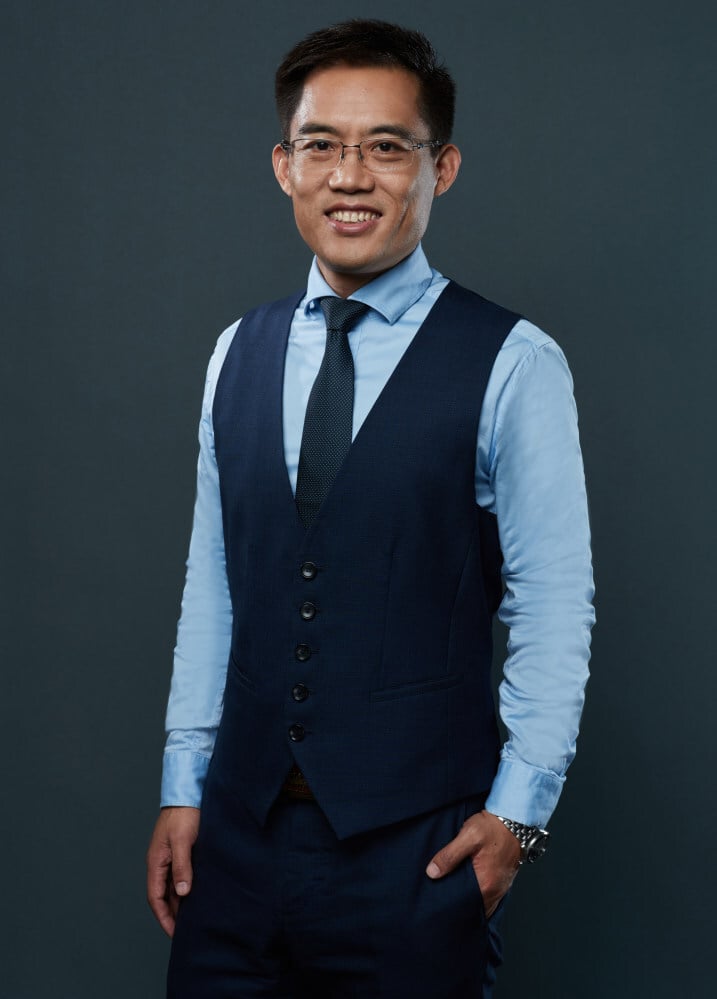 "Coming in second was our caviar made from eight-year-old Amur sturgeon, which is chewy and fruity," says Xia.
The blind tasting results were still not enough to persuade Lufthansa, and the company sent a team to China to check out KQ's fish farms in Thousand Island Lake in Hangzhou. "It's a pristine lake [four-fifths] the size of Singapore," says Xia.
"Lufthansa staff took random products from our stocks to do another blind test in Germany. Our caviar was again ranked top in the test."
In 2018, KQ took over from the Italian caviar producer as Lufthansa's sole supplier. After this breakthrough, other clients, including Hong Kong-based Cathay Pacific Airways, soon followed.
Caviar is the name given to unfertilised eggs – or roe – of the sturgeon, a large fish that lives in rivers and lakes. KQ produces six types of caviar, from sturgeon that are between seven and 20 years old and sourced from Russia, China's Heilongjiang province, Germany, Hungary and the Caspian Sea. They range in price from 11,800 yuan (US$1,800) to 180,000 yuan a kilogram. Caviar from 20-year-old beluga sturgeon in the Caspian Sea is the most expensive.
KQ will launch a new organic product this month, which will sell for 20,000 yuan a kilogram. Xia, a fisheries graduate from Shanghai Ocean University, says its caviar is 10 per cent more expensive than that of their overseas peers.
Of the 100 tonnes of caviar sold by KQ in 2019, 92 per cent was exported overseas, with the European Union accounting for half of the total.
"France is our biggest market, taking 13 tonnes of our caviar. We are the supplier of 27 three-Michelin-star restaurants there," Xia says. They include Alain Ducasse au Plaza Athénée and Alléno Paris au Pavillon Ledoyen. KQ's next major goal is to expand in the domestic market.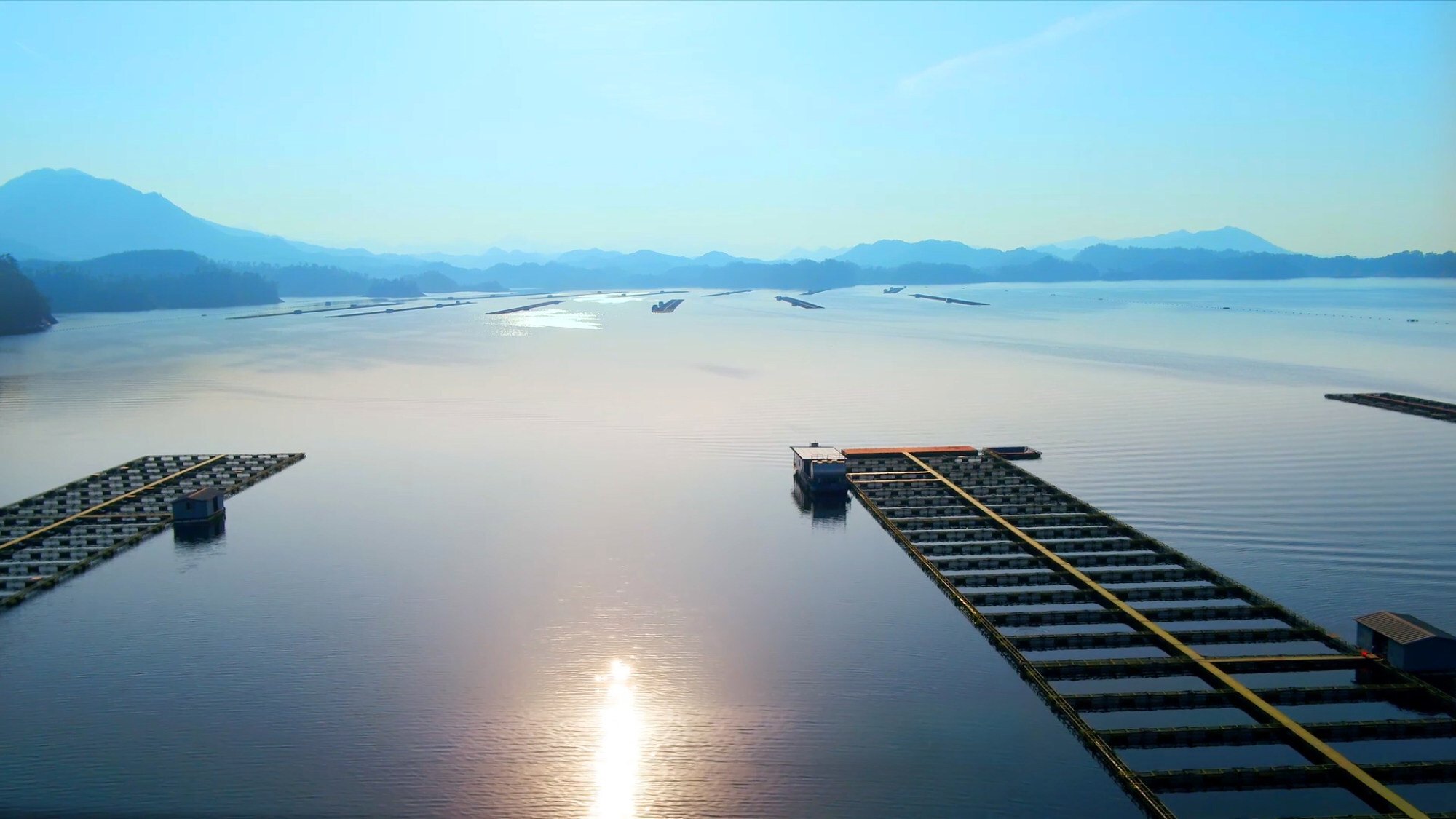 "We set up a [sales] team in Shanghai in 2007, selling only several kilograms of caviar that year, [but] last year, the figure was several tonnes. While we started in Western restaurants in Shanghai, our real target is Chinese restaurants across China, as there's where real sizeable growth lies," Xia says.
KQ partners with Da Dong Peking duck restaurant in Beijing, which offers roasted duck skin with caviar. "Former US president Barack Obama and first lady Michelle tasted that dish in Beijing on their [2014] trip to China." In Macau, Wing Lee Palace, at the Wynn Palace, serves caviar with roasted pig skin and truffle.
Wang Yang, a chef from M'Master Hall Fortune Pot in Beijing, says the restaurant uses KQ caviar to make two tofu dishes. "One is sea urchin tofu and caviar. The other is deep-fried smelly tofu with caviar. Our clients love the dishes. We never use any overseas caviar brands."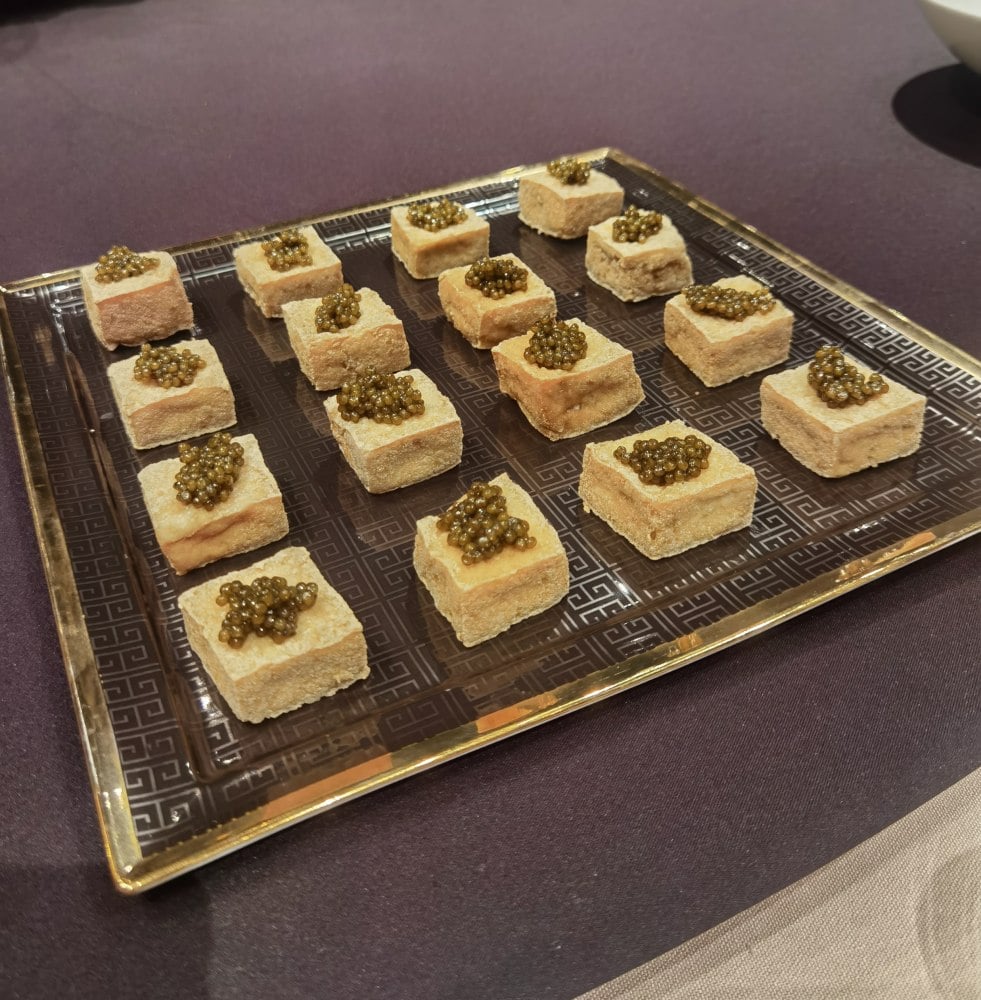 Zhang Xiaojun, a chef from Localand, a restaurant in Xian, northwest China, says its staff have visited KQ's fish farms. The Western restaurant uses its caviar for several dishes, including caviar with Hokkaido scallop; caviar with Shangri-La truffle, asparagus and hollandaise; Sasso chicken consommé with tofu and caviar; beef rib roast with Nanshan chestnut and caviar; and a dessert of bergamot mousse with jasmine flowers and caviar.
KQ uses scientific methods – based on tradition – to rear the sturgeon, all of which are descendants of wild fish. Xia says KQ's success has helped lessen the biodiversity crisis caused by the overfishing of wild sturgeon, which are critically endangered.
The Chinese Academy of Fishery Sciences, along with experts from Iran, Germany, Russia and Hungary, helped KQ set up a hi-tech environment that mimics the habitat of the Caspian Sea, the world's largest saltwater lake, from where female beluga sturgeon, when mature at around 10 years of age, migrate up rivers to lay their eggs.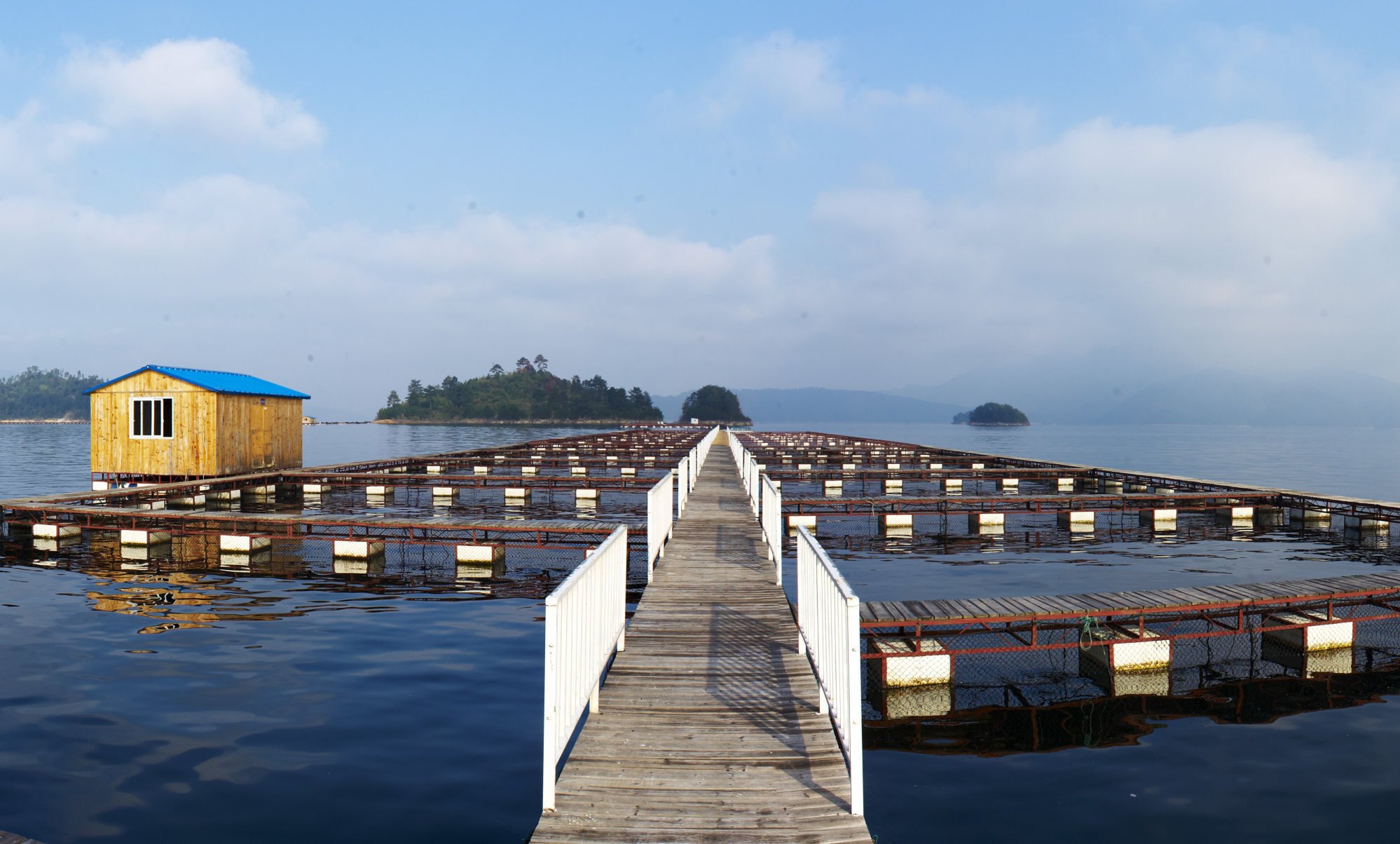 KQ rears its sturgeon in an area of about 42 hectares (104 acres) in Zhejiang province, including part of Thousand Island Lake. It hatches and raises them in the lake, then transports mature fish to the Wuxi River in Quzhou.
Xia says: "The waters at Thousand Island Lake are still. The lack of currents or the need to swim upstream means the fish are fatty. Their roe is surrounded by fats which affect the caviar's quality. Fish which burn much energy through swimming upstream produce roe that is tastier and richer."
After about two years in the Wuxi River, the sturgeon swim upstream as their wild counterparts would do. The fish are then killed and the roe harvested.