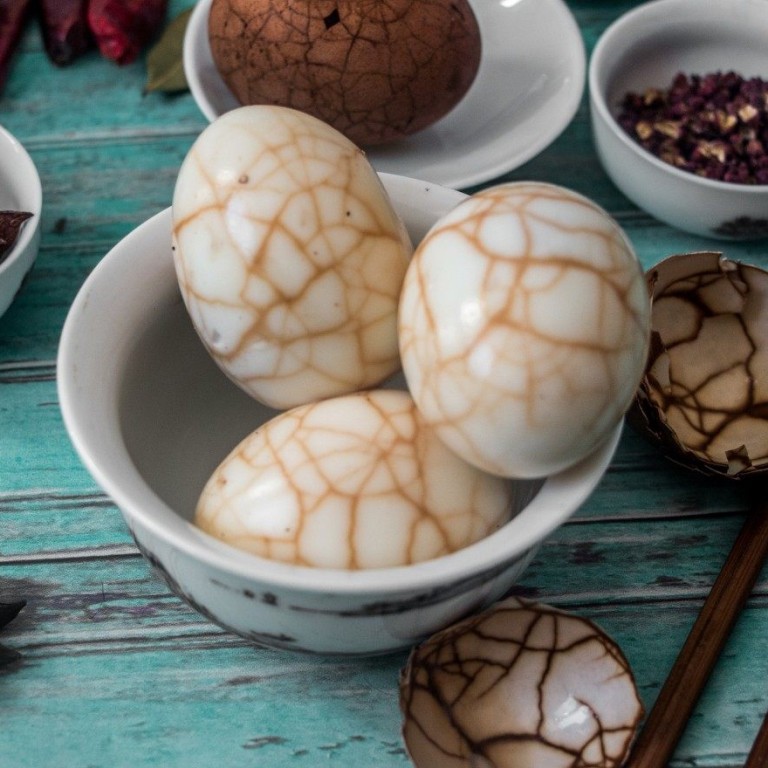 How Chinese tea eggs get their unique colour and taste
Tea eggs are a popular snack across mainland China, Taiwan and Southeast Asia, characterised by dark-brown lines that cross the egg white
Making them is a time-consuming process that can take anywhere from a few hours to a whole day
Walk through night markets in China and Southeast Asia, and you'll smell the unmistakable fragrance of tea eggs. They're usually sold on the street, scooped up straight from vats of simmering broth.
Also known as marbled eggs, tea eggs are characterised by dark-brown lines that cross the albumen like a cobweb – an effect caused by cracks in the egg shell.
The eggs are often eaten on their own as a quick snack and enjoyed for their savoury, soy sauce flavour, with hints of tea. In China, they're a fixture at convenience stores and street stalls.
Making them is a time-consuming process.
A tea egg is made by cracking a hard-boiled egg and slow-cooking it in a broth made with soy sauce, tea leaves and various spices, usually star anise, cinnamon and Sichuan peppercorns.
This process can take anywhere from a few hours to a whole day. The longer the eggs sit in the broth, the more the flavour seeps into the cracks and marinates the eggs.
The size of the egg also matters. Tea Chapter, a store in Singapore famous for its tea eggs, advises using medium-sized eggs.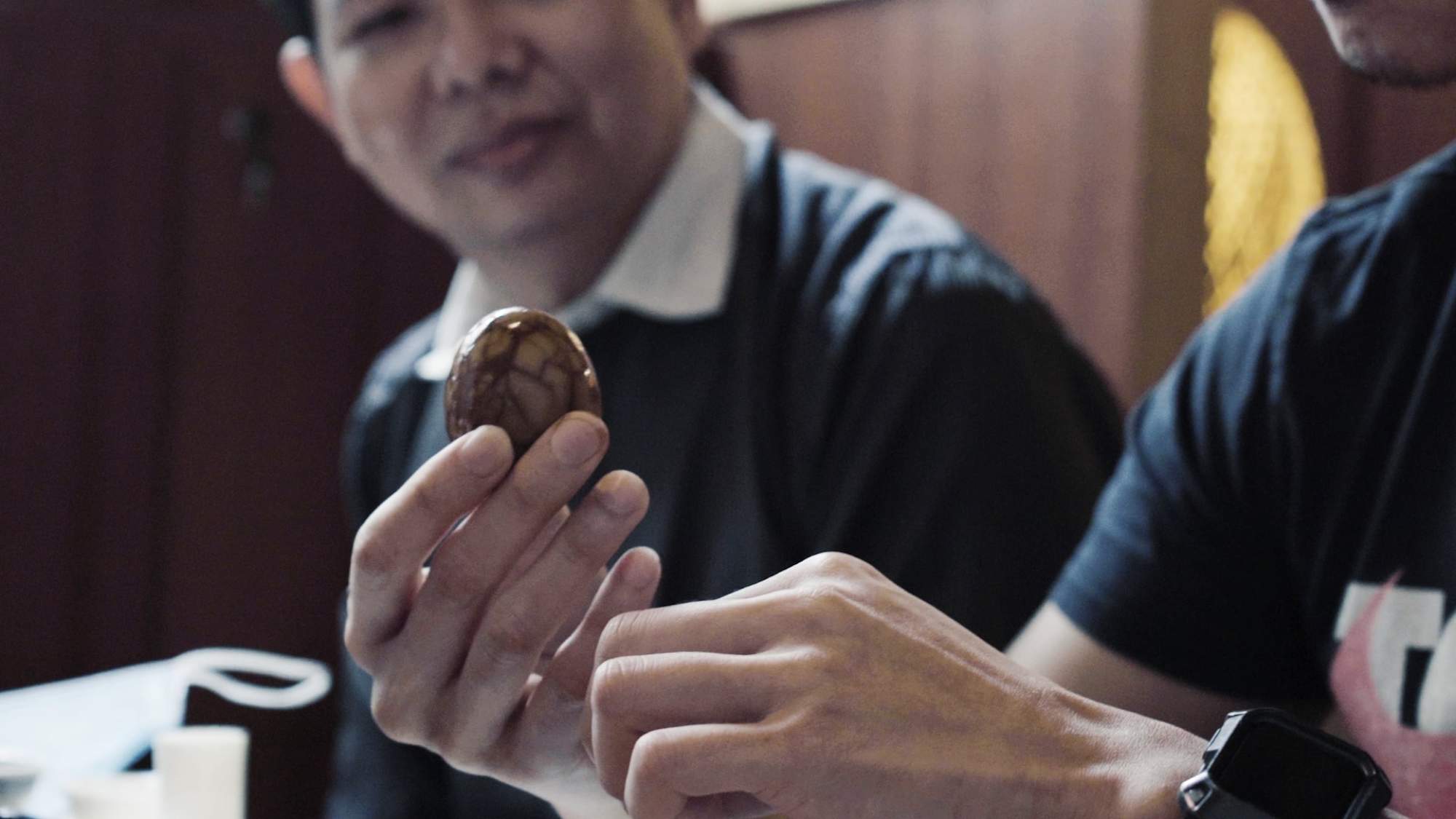 "If the eggs are too small, they'll get too rubbery after cooking for a long time," says Gan Chee How, a supervisor at Tea Chapter. "Eggs that are too big won't be able to properly absorb the flavour, so medium-sized eggs are just right."
The earliest written record of tea eggs dates back to 1792, in a book titled The Way of Eating by Qing dynasty scholar Yuan Mei.
In it, he describes a recipe that calls for 10 eggs to be cooked in a solution containing one liang of salt (about 50 grams) and coarse tea leaves.
The suggested duration was the time it takes for two incense sticks to burn — about four hours.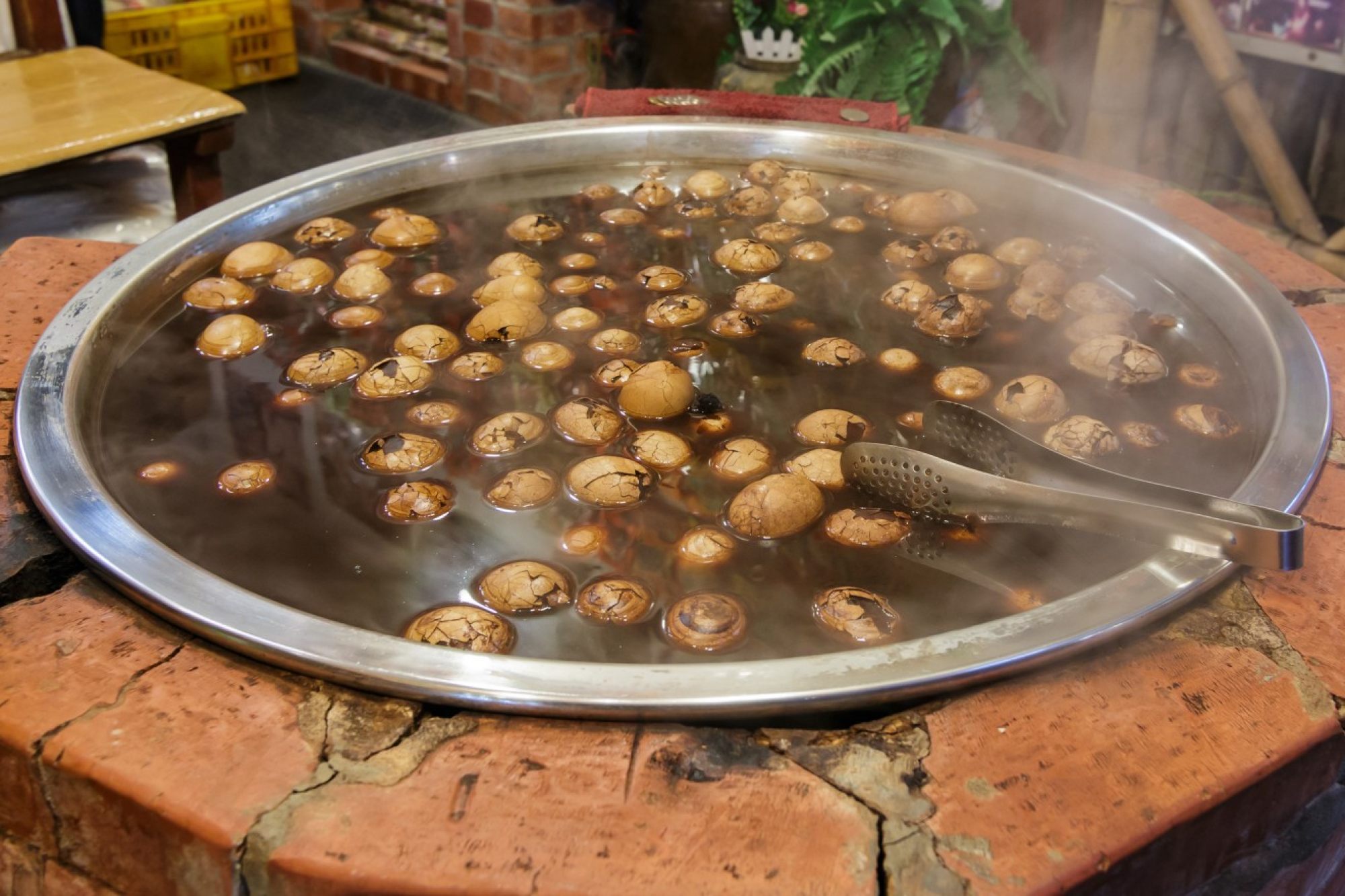 The unique colour comes from the broth in which the eggs are cooked. Egg shells contain thousands of pores that allow air and moisture to pass through.
When the eggs sit in the broth, the tea and spices are infused into the egg white and yolk. Since the soy sauce and tea are acidic, the flavour molecules are able to penetrate further into the egg.