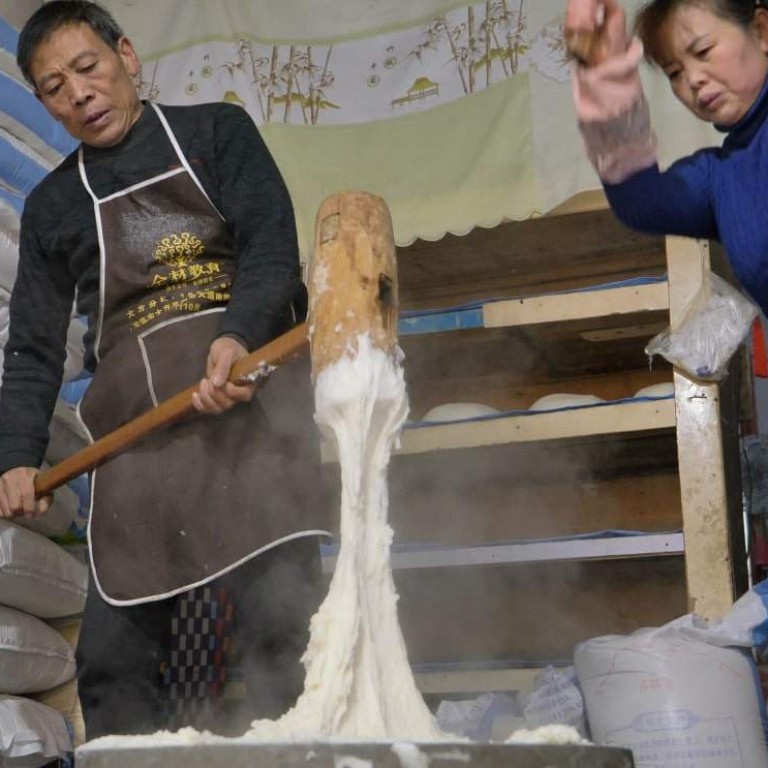 Ciba: a chewy, sticky Chinese rice cake
Typically found in southern China, ciba is made from pressed sticky rice, and often eaten as a dessert
Few places still make it by hand, instead preferring machines, but this man in Dafang has been doing it the traditional way for over a decade
For 15 years, Wang Shilong has been making and selling ciba, a traditional Chinese cake made from pressed sticky rice, in Dafang, a remote town in southwestern China. His cakes are popular among locals, who call him for deliveries even when the store is closed.
He is busier than ever when Lunar New Year approaches. Ciba is eaten across southern China, where it's a ritual to serve it during big celebrations like the new year. Its chewy, sticky texture is said to represent the closeness and kinship of families during the holidays.
Ciba is often eaten as a dessert, with a red bean filling or dipped in brown sugar or syrup. But people in Dafang prefer savoury flavours, and season their cakes with sesame seeds and salt.
Wang's shop is special because he is among the few people who still make it by hand instead of machine, as most shops do nowadays. Every morning, he gets up at 6am to start the process.
Glutinous rice is first soaked overnight to soften. In the morning, he puts the soaked rice into a wooden pot and steams it. Once it's steamed, he pounds the cooked sticky rice into a paste, and then presses it into moulds before letting the cakes rest.
"We usually need about 150kg of rice to make ciba every day," Wang says. But for big festivals such as Lunar New Year, he'll process over 500kg.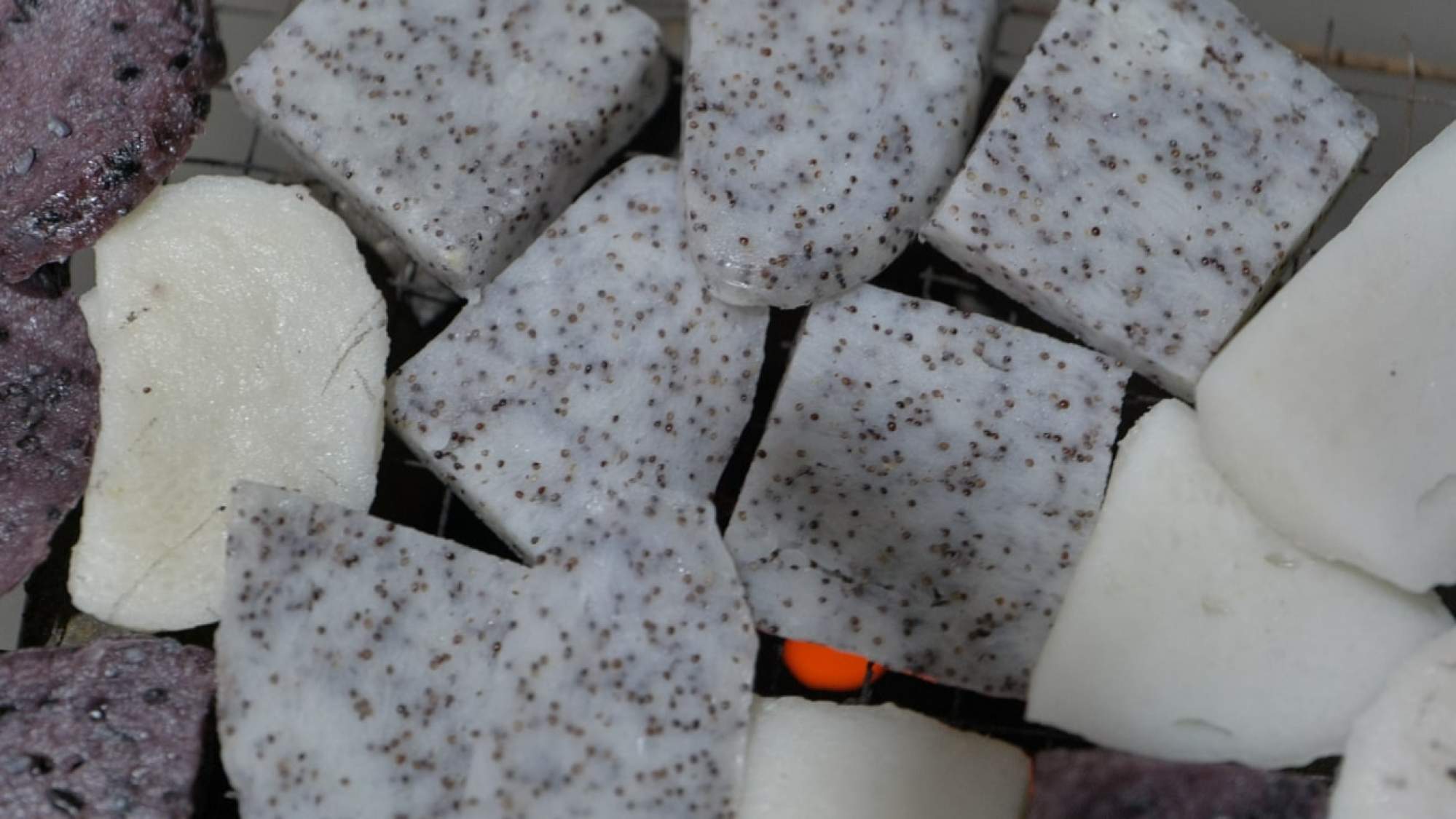 It's hard work, but he prefers it to machine-made ciba because it's close to the cakes his parents and grandparents made, he says.
"We can taste the difference between handmade ciba and ones made by machine, but nowadays, people only know the ones made by machine," Wang said.