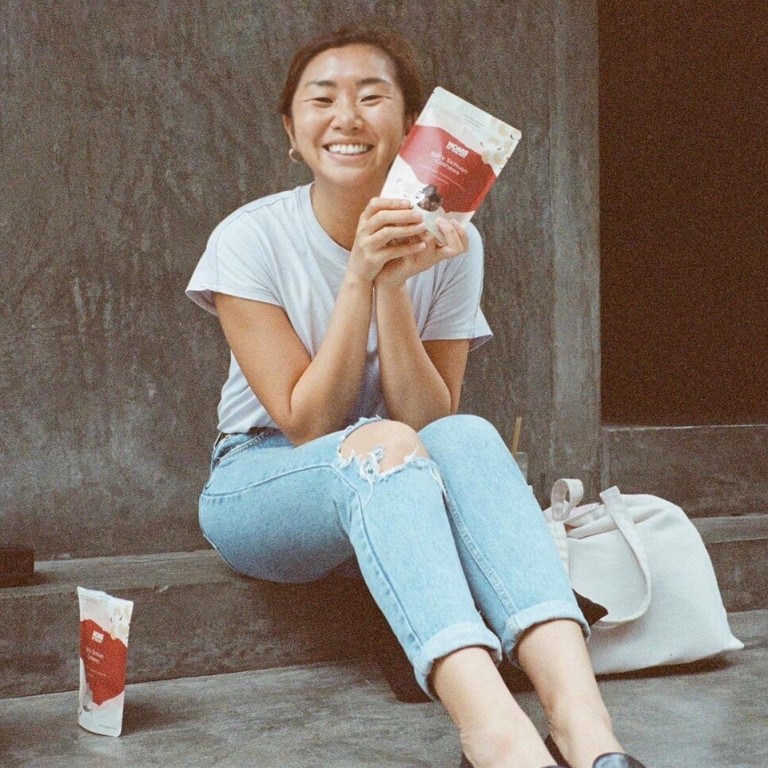 Chocolate tofu muffin, spicy fish, fried chicken: where a nutritionist eats healthy food in Hong Kong as well as some guilty pleasures
Creator of healthy snacks line Nomsoftheday, nutritionist Shan Shan Feng puts chilli on everything, and loves Food Story's unique flavour combinations
Pulled pork benedict at Little Cove Espresso, Fresca's variety of vegetarian options and tea-infused cocktails at Tell Camellia are also big favourites
Nutritionist Shan Shan Feng is the creator of healthy snacks line Nomsoftheday (nomsoftheday.com), offering a range of nuts coated with herbs and spices
I love spicy. My mom is Singaporean but I'm from Hong Kong. I put chilli on everything but I like variety too. I like sharing dishes, mostly because I always want to try everything and prefer smaller meals, so I can have more variety throughout the day.
It is also why I started Nomsoftheday, making delicious, healthy, portable, resealable snacks loaded with my unique mixture of spices to satisfy cravings.
I'm a big supporter of local, small businesses since I've started my own. I'm in Sai Kung most weekends, hiking or doing water sports. Tucked away in an alley is Food Story (Ko Fu Building, 58-72 Fuk Man Road, Sai Kung, tel: 5703 7387).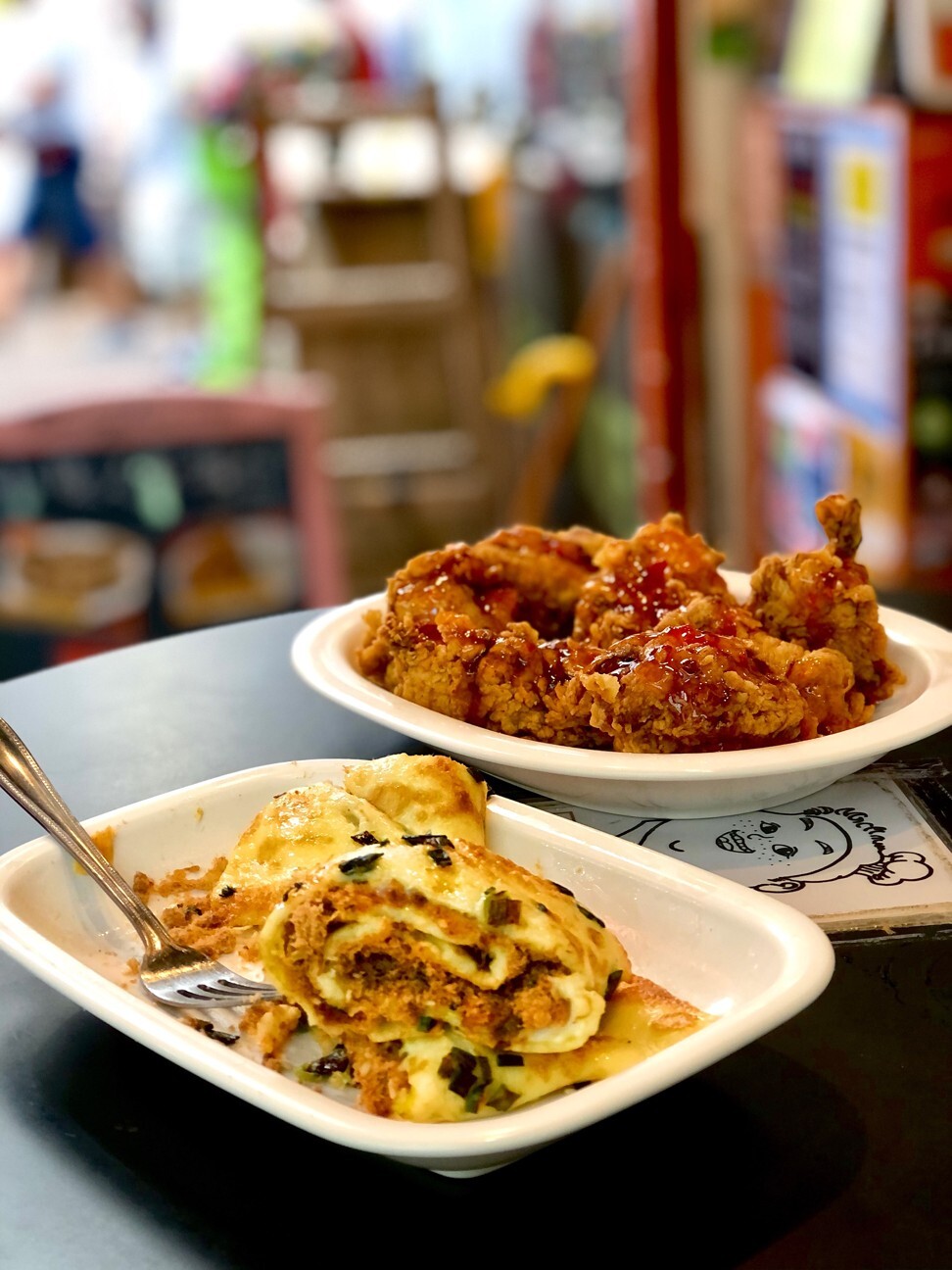 I love their unique flavour snack combinations, especially the Taiwanese egg roll with taro and meat floss and the cheese truffle egg roll. I love fried food although I try to avoid it, but their chicken is hormone-free and air-fried.
Another Sai Kung gem is Little Cove Espresso (Siu Yat Building, Block A, Sai Kung Hoi Pong Square, tel: 6397 0875). I love the laid-back, Melbourne-inspired design, with white space and arches. It takes you away from Hong Kong's hustle and bustle. If I had to pick one dish, it's their pulled pork benedict. The meat melts in your mouth and pairs perfectly with shreds of green apple to make it lighter.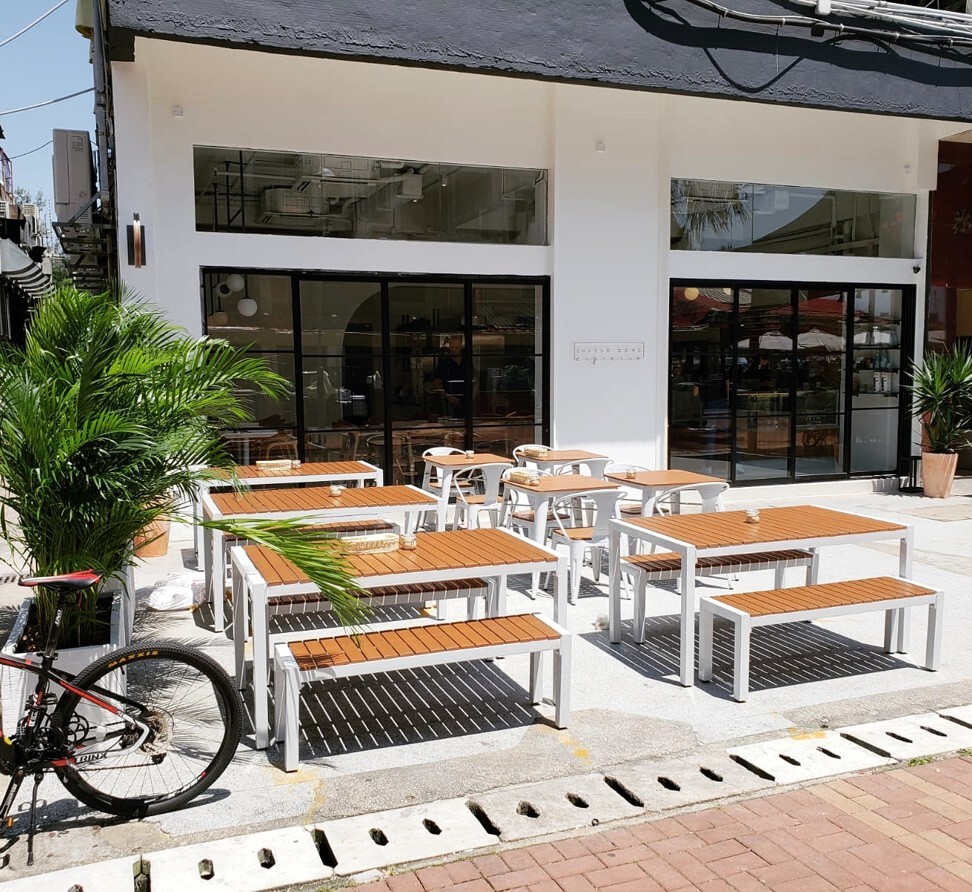 Fresca (54A Hollywood Road, Central, tel: 2770 2282) is a vegetarian restaurant I've been going to for years. I love to pick and choose the salads, and especially love the warm options available. My favourite is Sichuan veggie mix with tofu. It's slightly spicy and goes well with many things.
For dessert, I cannot recommend enough the chocolate tofu muffin – not too sweet but satisfying. It's vegan and gluten-free and you would've never guessed it's tofu.
Tell Camellia (LG/F, The Steps – H Code, 45 Pottinger Street, Central, tel: 9821 5501) does tea-infused cocktails so well. Their combinations are unique, a fine balance of alcohol and tea without being too sweet. I absolutely love their Move Oolong, with tea, vodka with a touch of miso.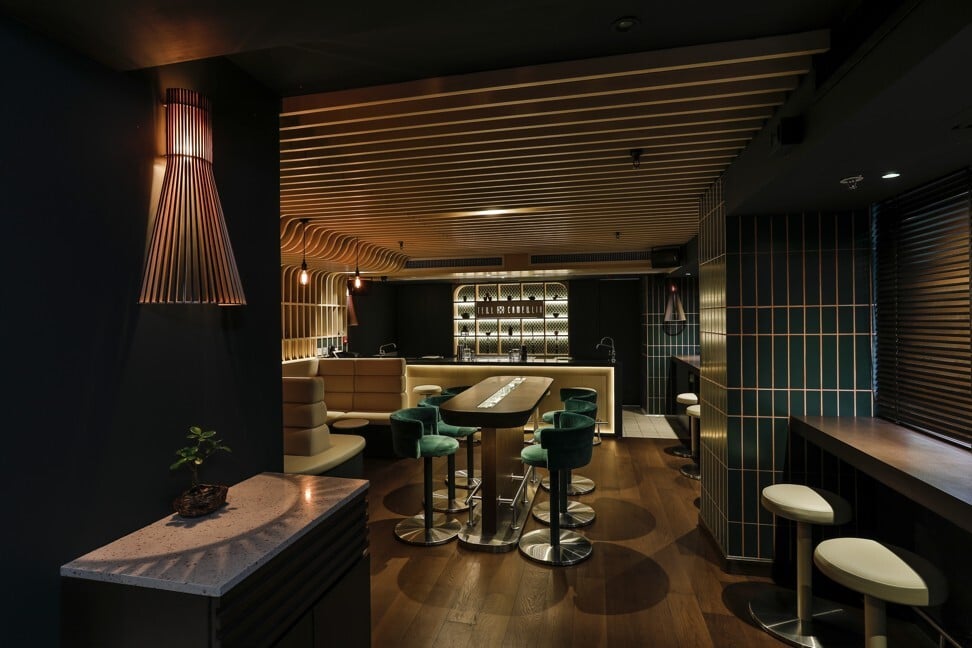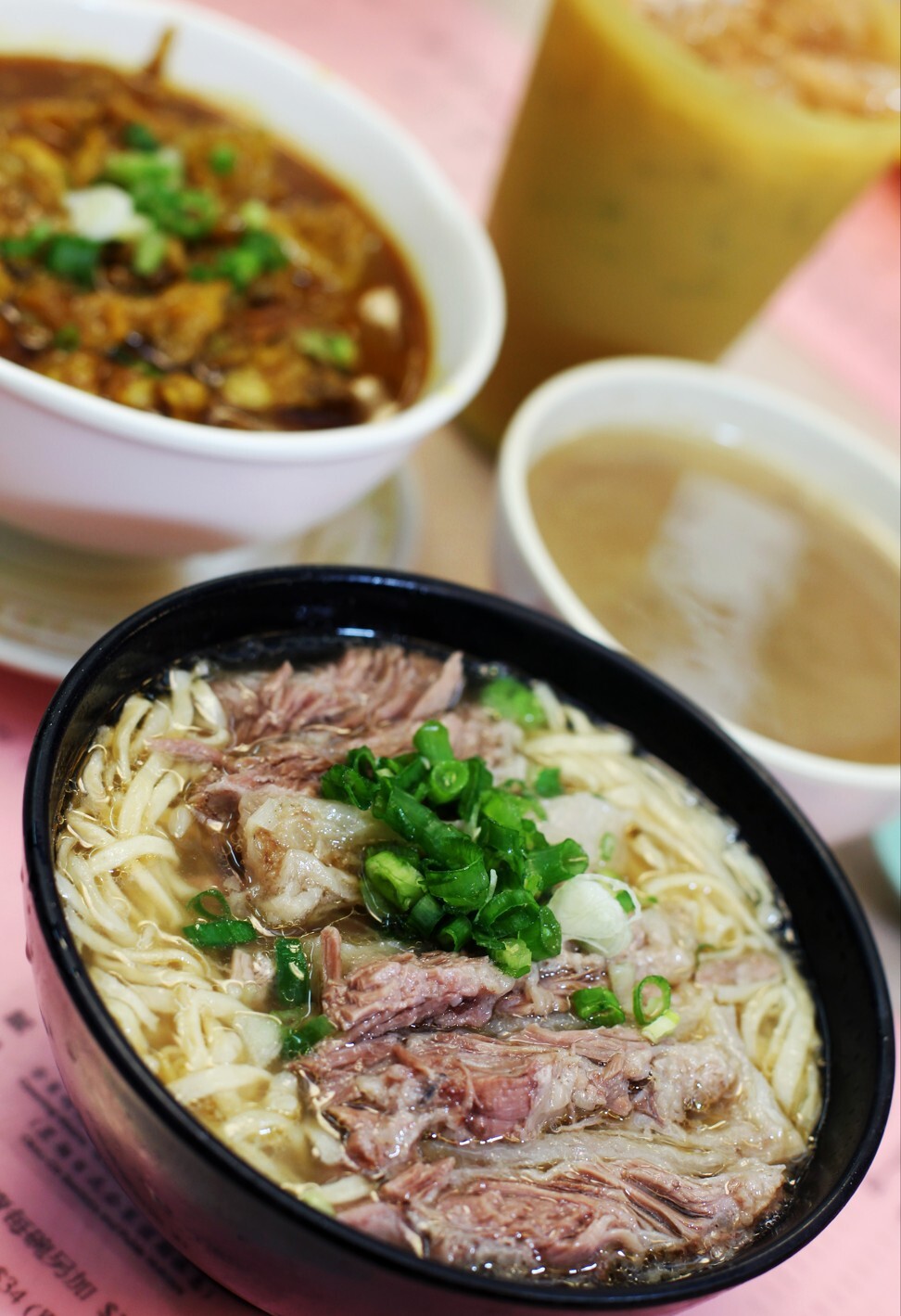 Nothing says Hong Kong like having a noodle in cramped spaces, sharing tables, with abrupt waiters. I take visitors to Kau Kee (21 Gough Street, Central, tel: 2850 5967) for a bowl of tender beef brisket in rice noodles with delicious, concentrated soup. No frills, no fuss.
My favourite celebration meal is Yu Chuan Club (1/F, Shop B, Hundred City Centre, 7-17 Amoy Street, Wan Chai, tel: 2838 5233), a private kitchen in a commercial building. I get the spicy fish every time. It's numbingly spicy without going overboard so you can still taste the fish. It's not too oily so you won't feel heavy after. The decor is simple but comfortable. I highly recommend it for a cosy gathering.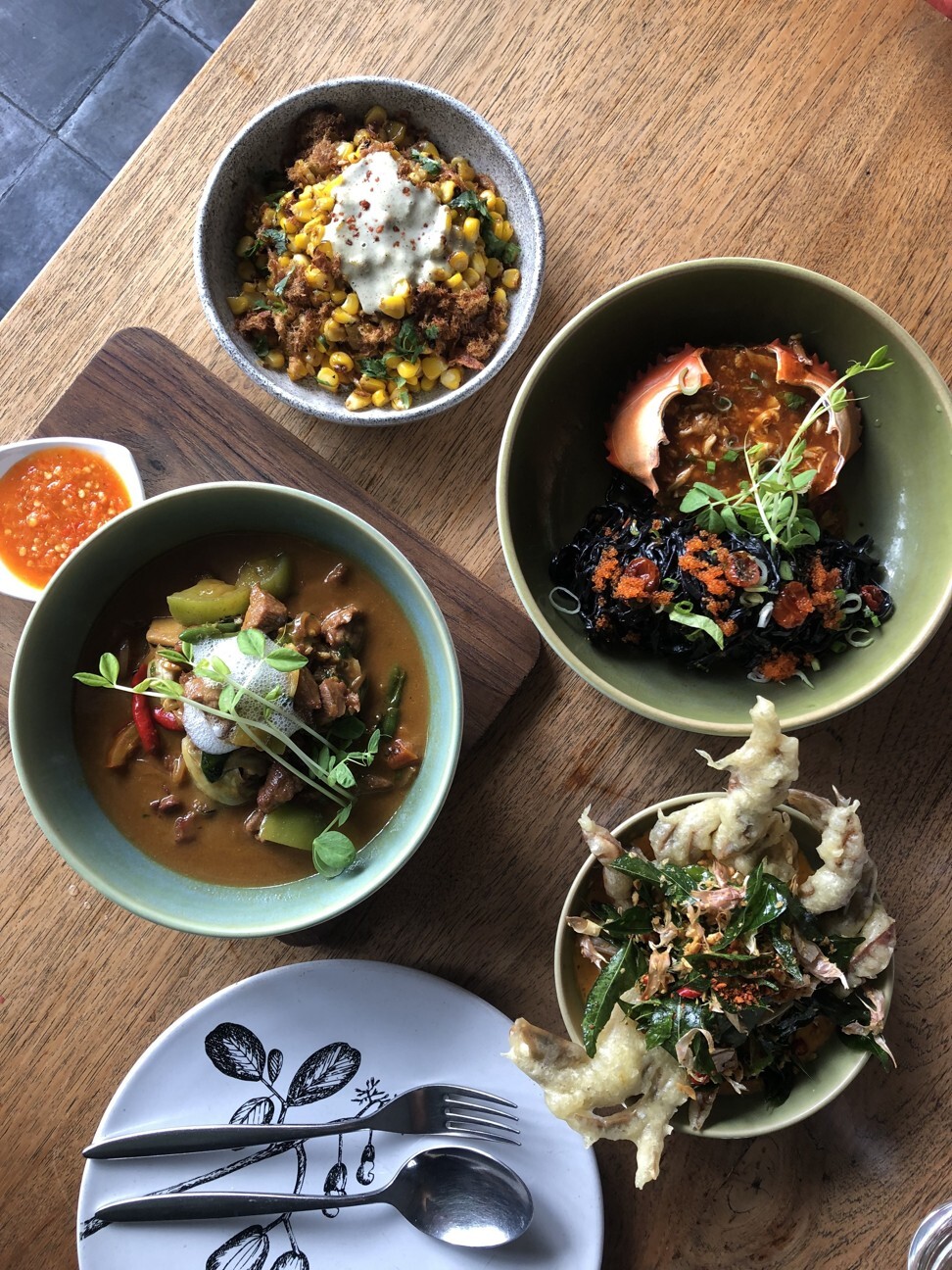 Travel-wise, I can't wait to go back to Bali to eat at Hujan Locale (5 Jl. Sri Wedari, Ubud, Bali 80571, Indonesia, tel: +62 813 3972 0306). I would endure Ubud traffic for this restaurant.
It overlooks a tranquil rice patty. The chef sources the food locally to ensure its freshness. The tea-smoked barramundi is beautiful, earthy, smoky and creamy from the coconut milk. Another favourite is braised lamb, instantly melting in your mouth.
This article appeared in the South China Morning Post print edition as: Where a nutritionist eats healthy and naughty food