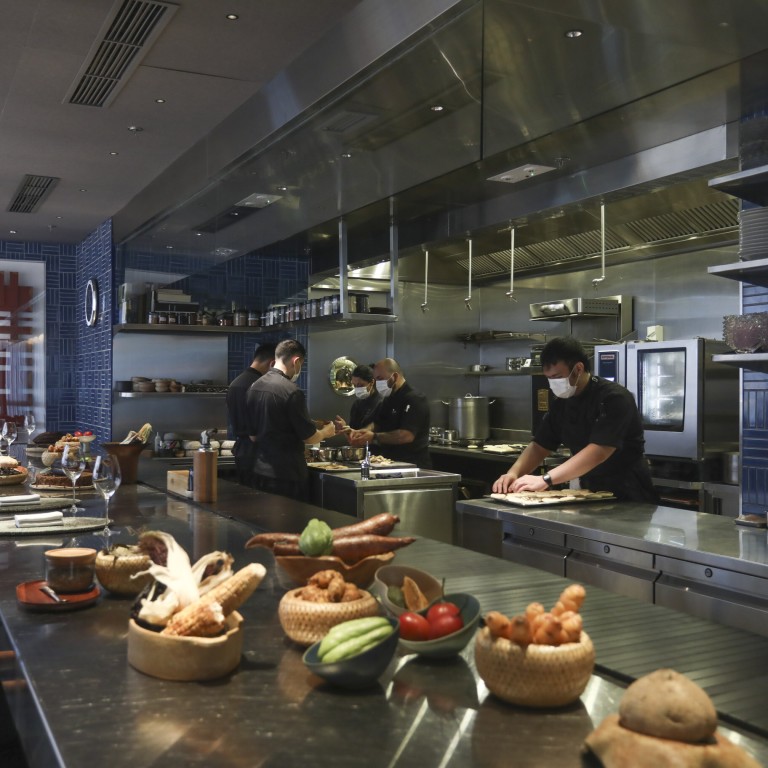 Four Hong Kong restaurants with chef's counters where diners get to see 'the dance' of kitchen staff in action – and the occasional mistake
For kitchen staff, working in an open kitchen with a chef's counter is both challenging and rewarding, with much more interaction with diners
'We needed to show people what we are doing,' says one Hong Kong chef. 'Every night is a show,' says another, and when mistakes occur it's 'part of the act'
Venezuelan-born chef Ricardo Chaneton tells of the time a compatriot started crying in front of him at Mono, his contemporary Latin American restaurant in Hong Kong.
The diner, who had been living in the city for more than 20 years, "took a bite of an arepa, and went 'wow', as tears gently rolled down her cheeks", he recalls. The snack, a traditional stuffed cornmeal patty, had brought back memories of the customer's childhood in Venezuela.
While food can trigger emotional responses, Chaneton is convinced that it was because she was sitting at the chef's counter at the restaurant in Central rather than a regular table, sharing stories with him, that made the magic of the moment possible.
Chefs' counters, which remove the barrier between kitchen and dining room, have proven popular in Hong Kong, despite the coronavirus pandemic. Common in Japanese restaurants, the appeal of the concept has spread.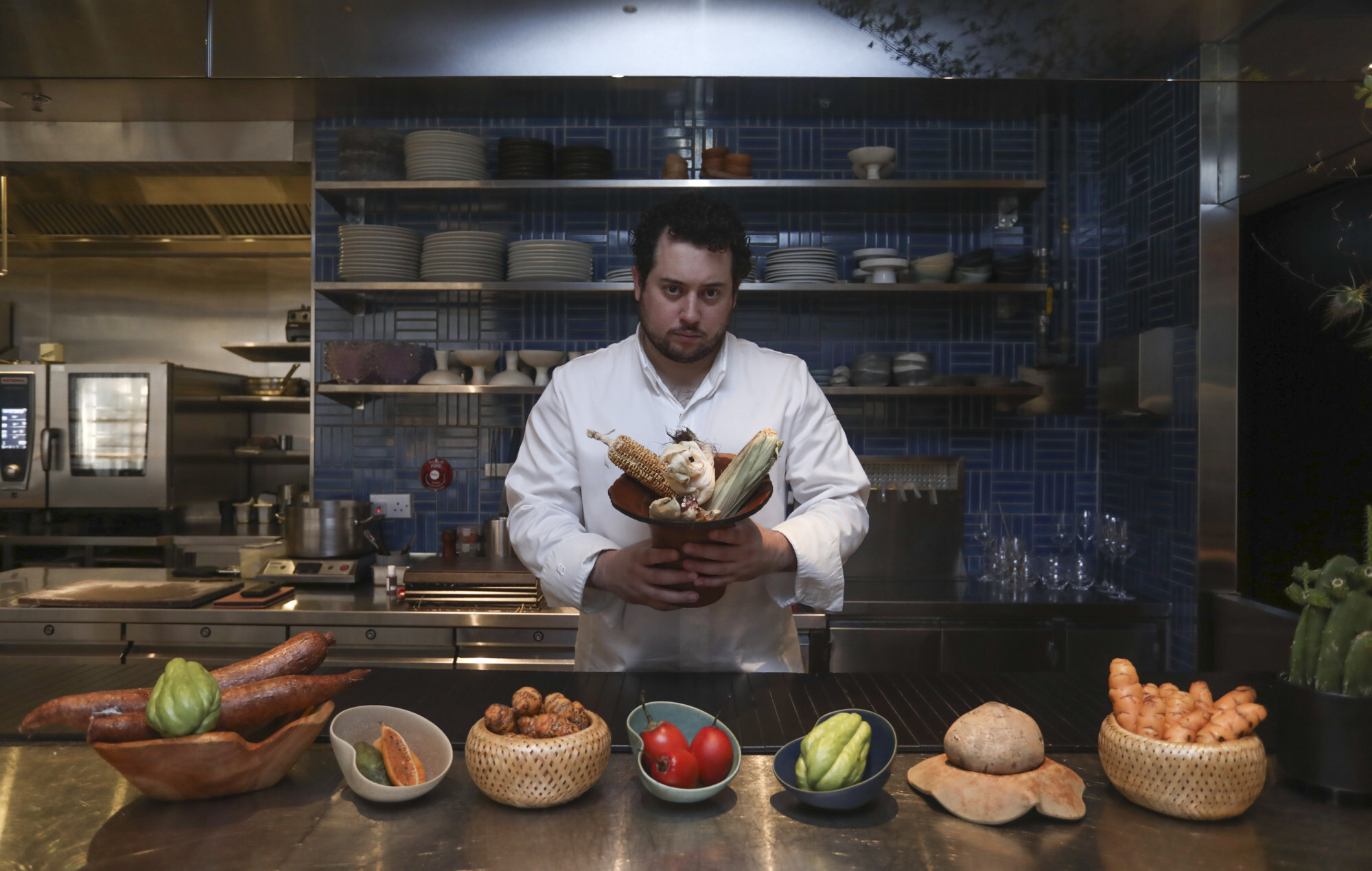 One of the city's hottest new openings, Cultivate in SoHo, which has an open kitchen and chef's counter, is booked out weeks in advance. Reservations at Mono, which made the Asia's 50 Best Restaurants 2021 list in its first year of operation, are equally sought after.
For Chaneton, having a chef's counter was "not just for the sake of it. I did it because I needed to express my cuisine, one that doesn't really exist in Asia, and we needed to show people what we are doing." On the counter – a wide stainless steel bench that seats up to 12 people – is an exotic array of ingredients, from knobbly cacao pods, to spiky soursop and lumpy mashua roots.
A perch here promises an evening of drama, theatre and sensory delights as Chaneton and his team of chefs perform a culinary ballet, cooking à la minute and plating your meal before you. Star of the show is the mole, an intoxicating Mexican sauce of chocolate, chilli and spices that zings to life in a smoking-hot volcanic stone mortar.
Not surprisingly, being under the constant gaze of customers has drawbacks "because we are human", Chaneton concedes. And certain guest behaviour, such as chewing with their mouth open or wearing overbearing perfume, can be off-putting. But the interaction with diners, and seeing the joy on their faces, outweighs any negatives.
Bringing the theatre of dining to guests has long appealed to Vicky Cheng. Early in his career at Canoe, a contemporary Canadian restaurant in Toronto, Cheng's favourite station was the garde manger, or cold larder, directly in front of the chef's rail and its handful of seats overlooking the kitchen.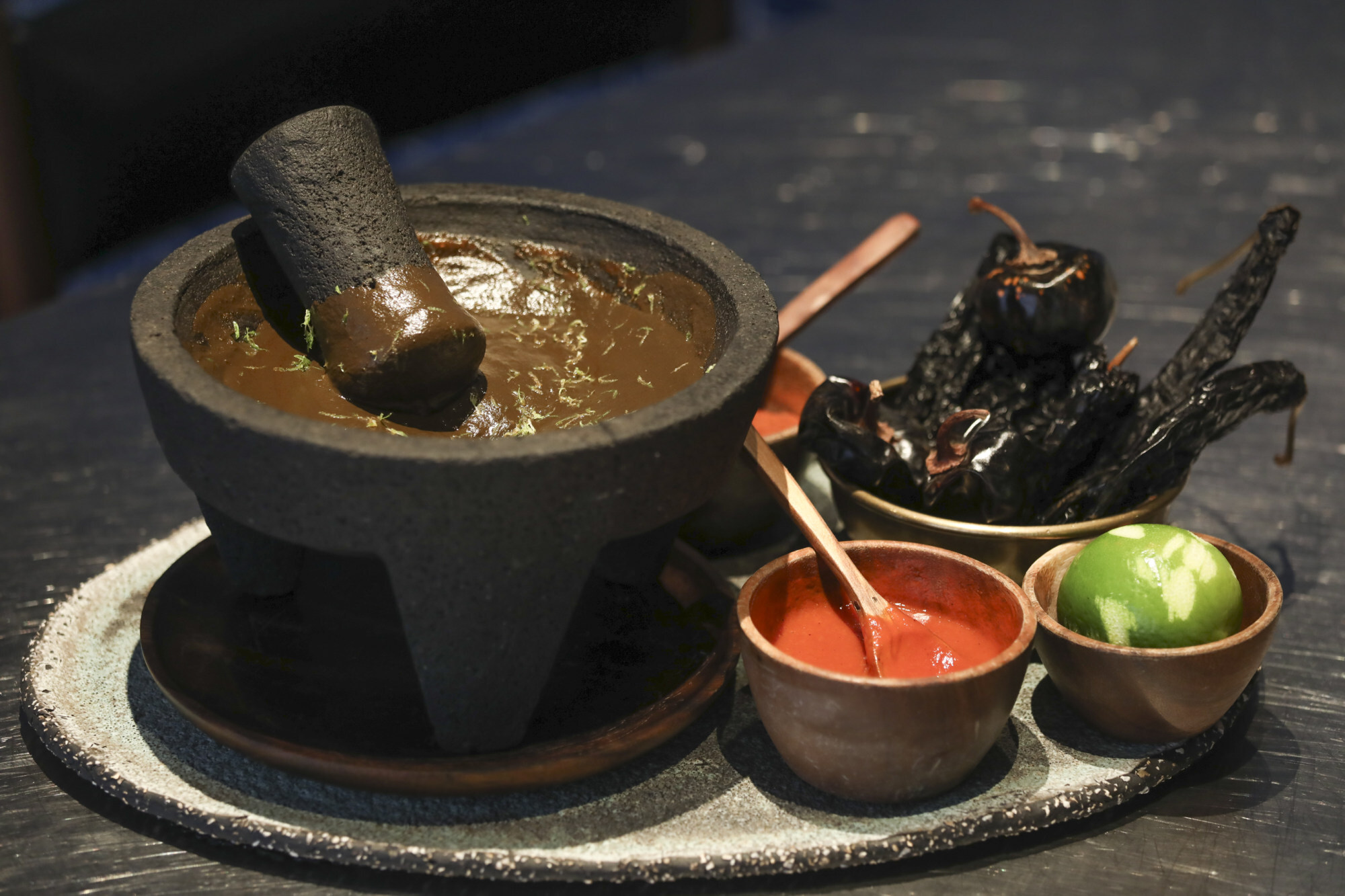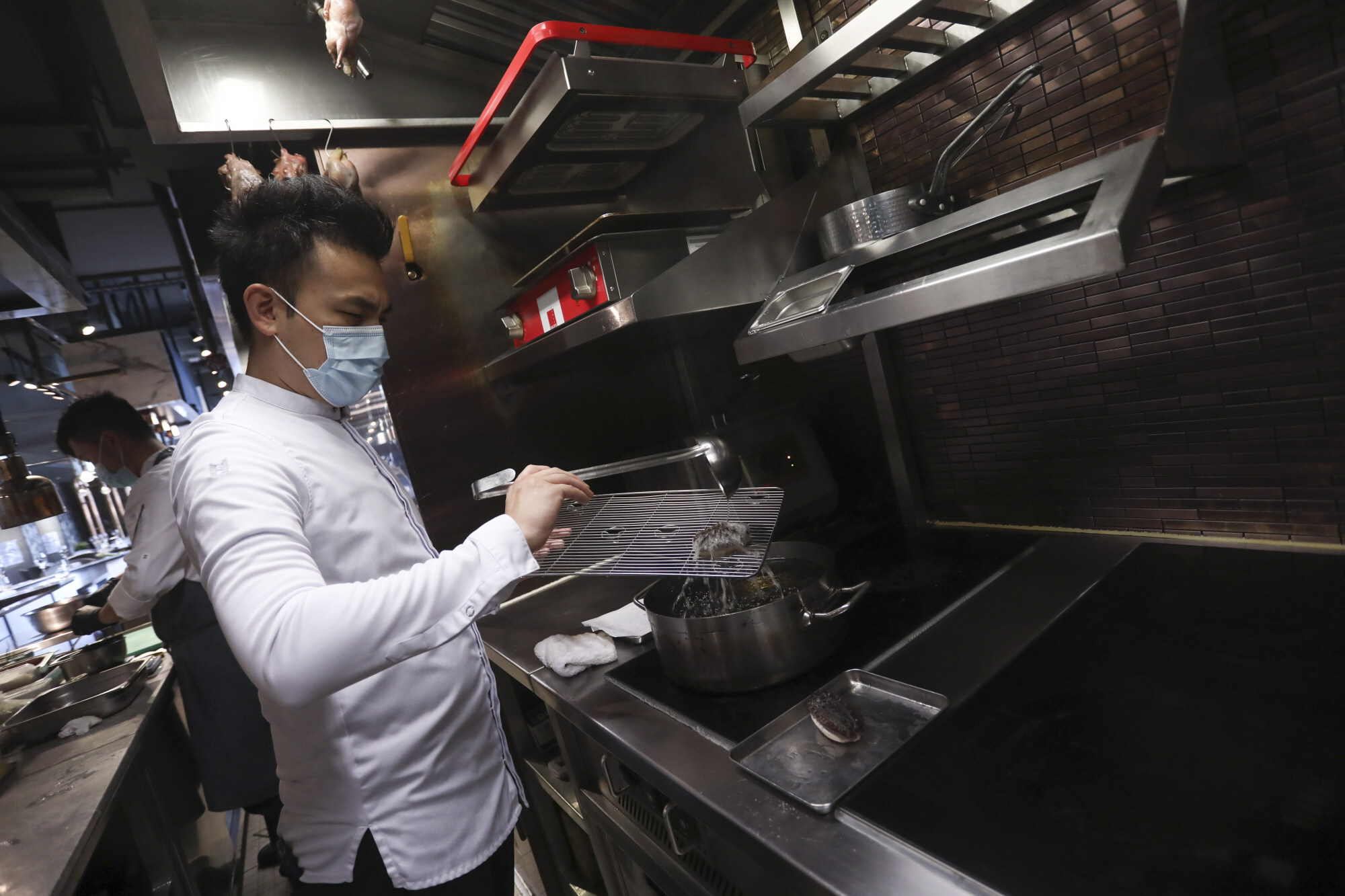 "It gave me great pleasure to be able to cook and perform in front of guests, to interact with them and tell them about the ingredients and dishes," he says.
Since returning a decade ago to Hong Kong, the city of his birth, Cheng has always sought out open kitchens, first at Liberty Private Works (since closed), and now at VEA Restaurant, his elegant, Michelin-star establishment in Central. "With the opportunity to open my own restaurant, it was a no-brainer to have a kitchen counter, since I can do both – cook and serve," he says.
The restaurant has 25 seats arranged around three curved, marble-topped counters, as well as individual dining tables. The most sought after seats are in front of the hot food section, where diners can watch Cheng and his team prepare exquisite Chinese-meets-French cuisine.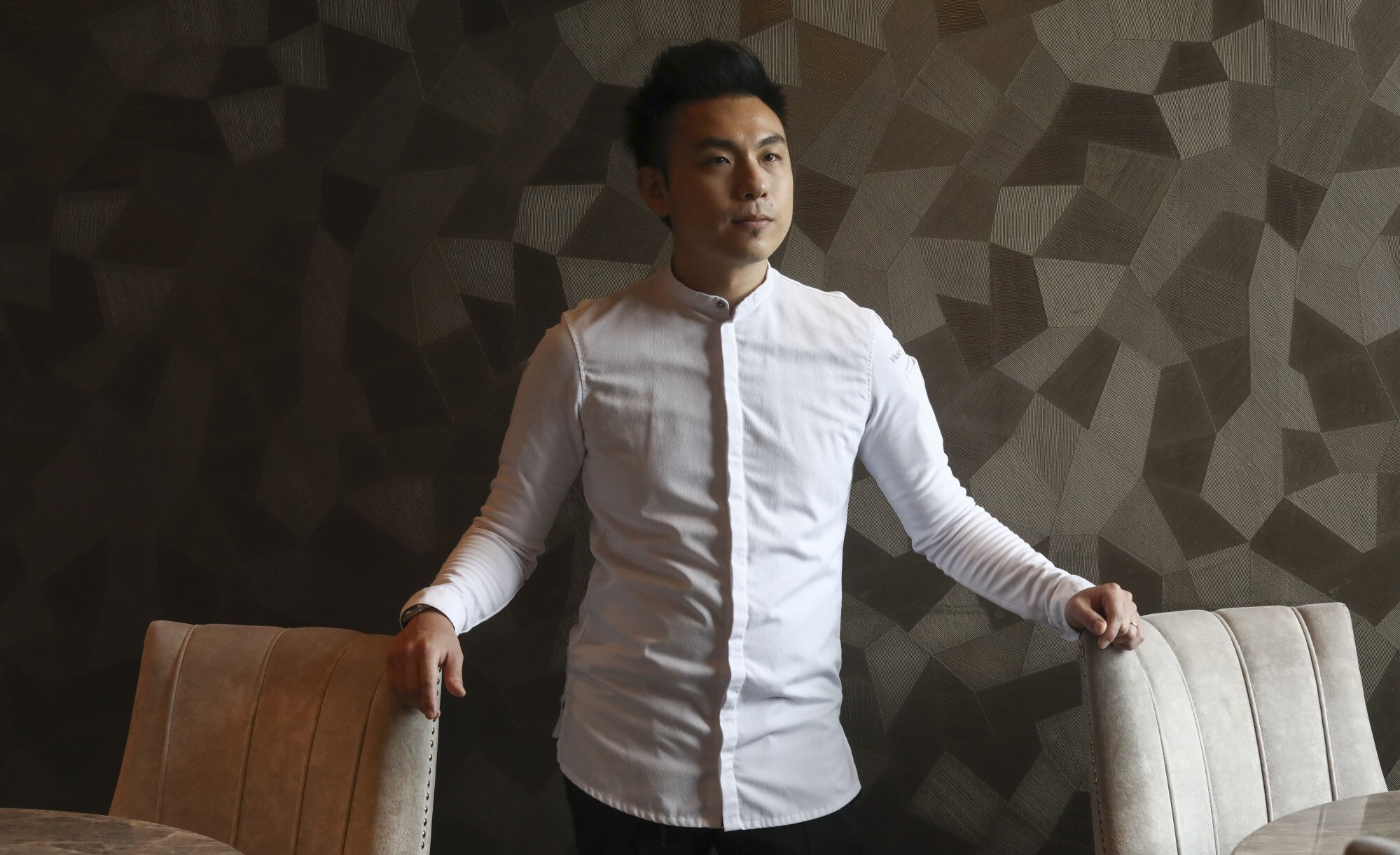 Cheng's operation hums calmly and efficiently. Every team member, from floor to kitchen staff, is fully briefed, and grooming checks are conducted each evening before opening.
"It really is a dance, a performance, and it's our obligation to ensure that every night is a show, and we are performing in seamless motion," Cheng explains.
Things sometimes go wrong and mistakes occur, as they do at every restaurant, but Cheng goes to great lengths to ensure they are corrected with minimal impact on diners. The show must go on, and chefs are trained to respond quickly to situations.
"We think about what we can do to buy time, without hiding anything, because there are no lies [in an open kitchen]," he says, adding: "I always tell my guests things happen, and when they do, it's part of the act."
At Aulis, a restaurant within a restaurant in Causeway Bay by British chef Simon Rogan, the key to minimising mistakes is preparation. In an open kitchen "there is nowhere to hide, so you have to make sure everything is perfect and ready to go", says head chef Ash Salmon. When mistakes do happen, "you have to keep your cool, concentrate on rectifying the problem and apologise", he says.
Aulis shares the space with sibling restaurant Roganic, and while the style of food is the same, the experience and menu is different, with the former seating just 10 diners each evening, compared to up to 60 at the latter.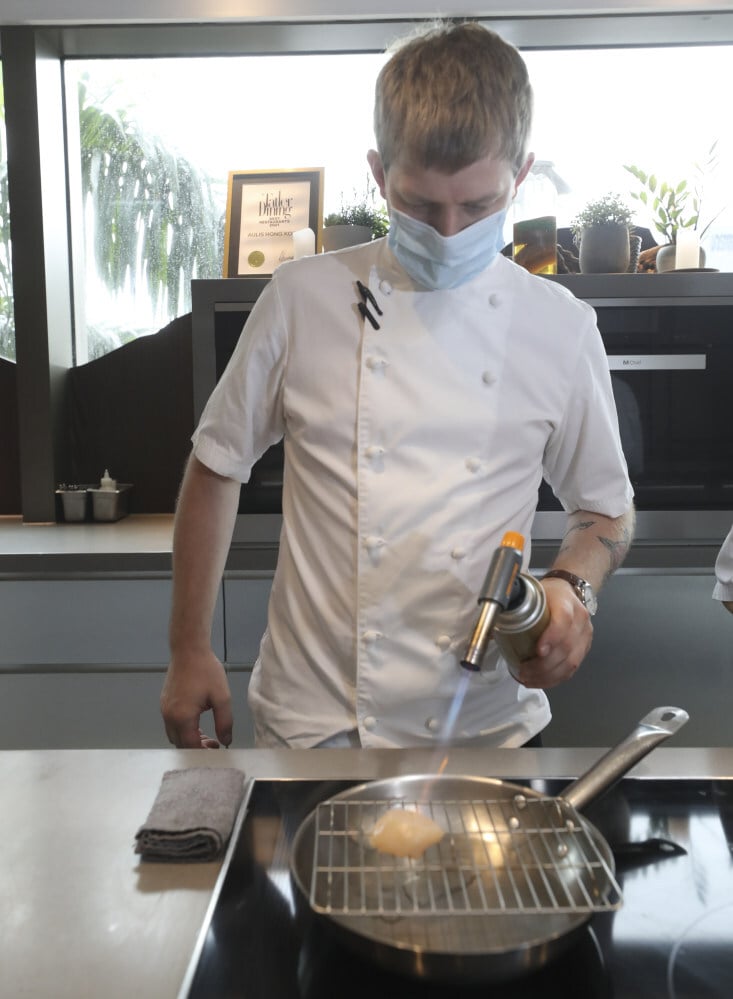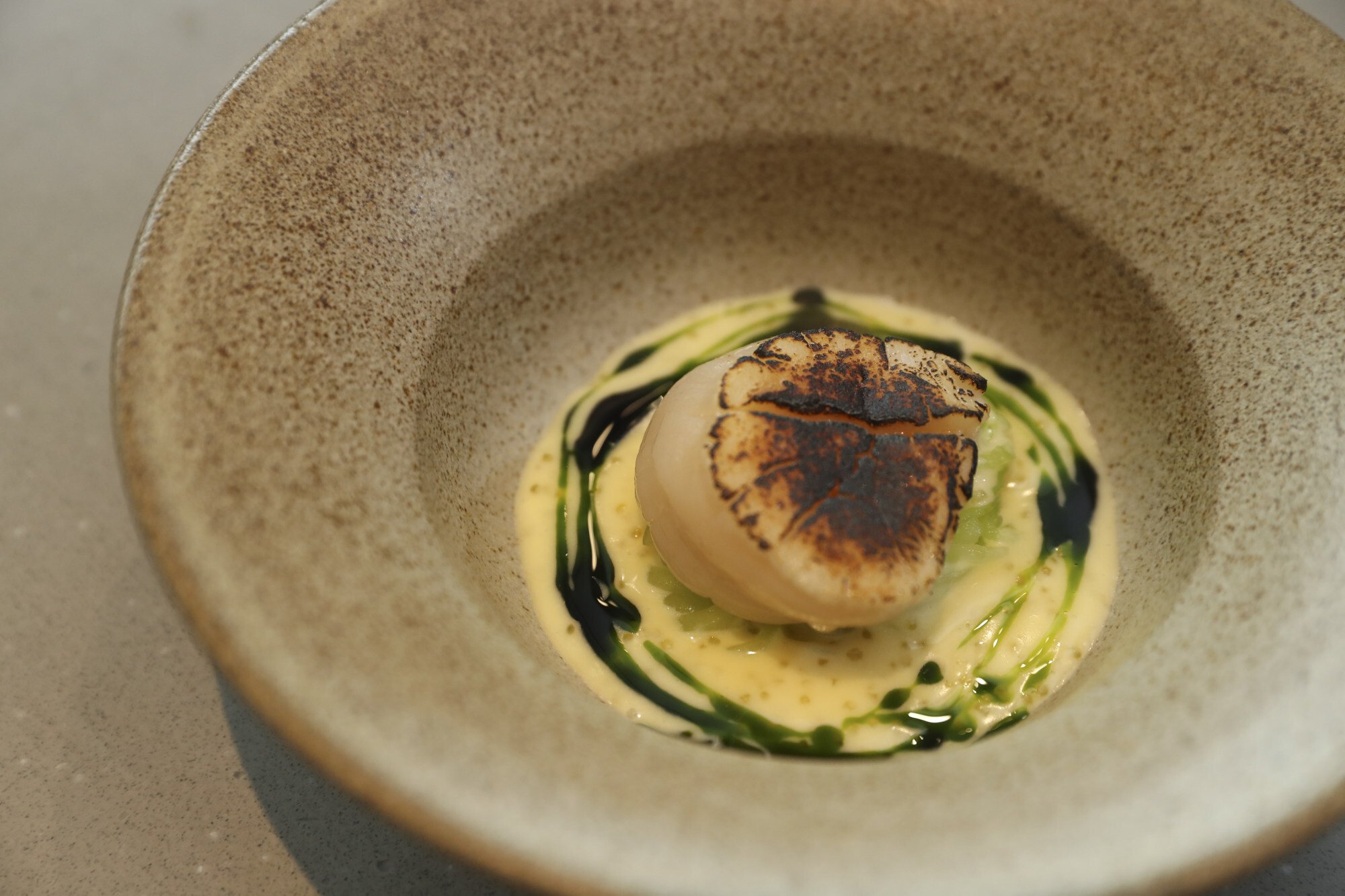 You won't get any closer to the action than at Aulis, which has an induction stove and two small teppanyaki-style hotplates on the dining counter. Currently on the menu is Wagyu beef, seared before your eyes, then served with potato purée and Okinawan spinach, and salmon with celtuce and seaweed, on a dreamy beurre blanc sauce.
The tasting meal starts at the same time for all diners. Reminders are sent out to be prompt so as not to inconvenience fellow guests, and slow eaters are gently nudged to pick up the pace. It's never rushed, however, and there is always an opportunity to interact with the chefs.
On occasion that extends to guests offering a glass of wine to the chef, which Salmon says is always appreciated.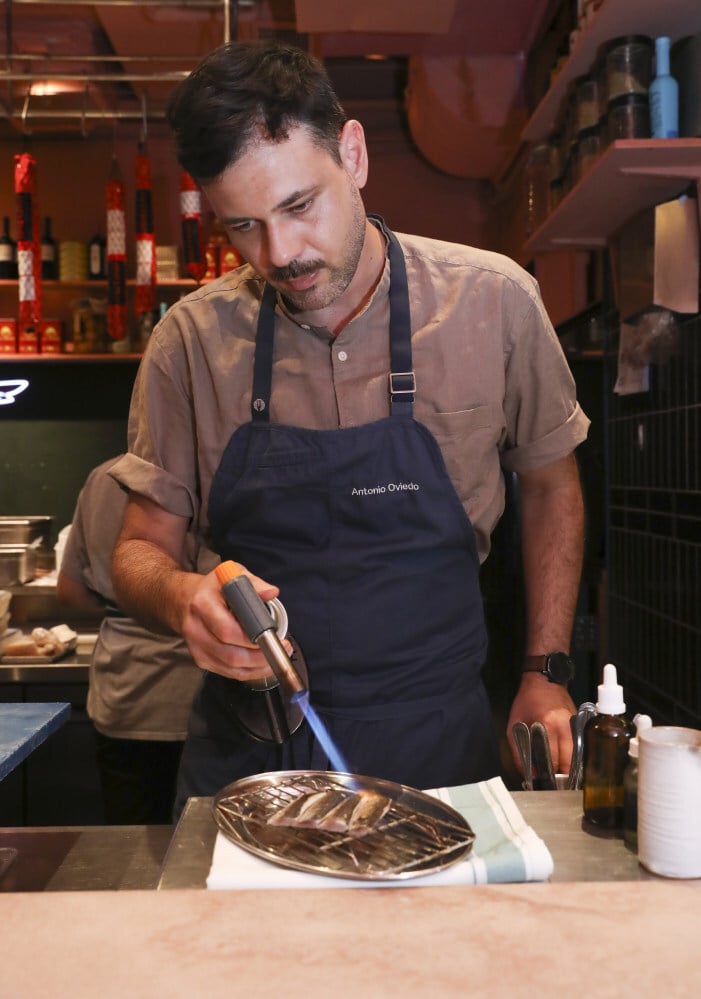 You don't have to go high-end to have a great counter dining experience. At 22 Ships in Wan Chai, chef Antonio Oviedo, who joined in 2020 following a restaurant refit, wants it to feel more like the Spanish tapas bars he grew up with in Madrid.
Here, the vibe is relaxed, the music loud, the crowd gregarious and the service fast-paced. Seats are closely spaced, with partitions separating groups of diners at the counters, and the most sought after spot is seat 16, right where the dishes come out.
For the best experience, Oviedo say, "I always recommend a good selection of tapas that's a balance of seafood, vegetables and meat", paired with a Spanish wine or vermouth. Rather than ordering two main courses between two people, he suggests going for a variety of smaller dishes and a main to share.
Among his top picks are gilda skewers, made with smoked sardine, pickles and olives, to start. Then, because it's summer, a cold salmorejo soup of melon and tomato, some grilled octopus, and tortilla, a classic Spanish omelette that reminds the chef of sunny Mediterranean days.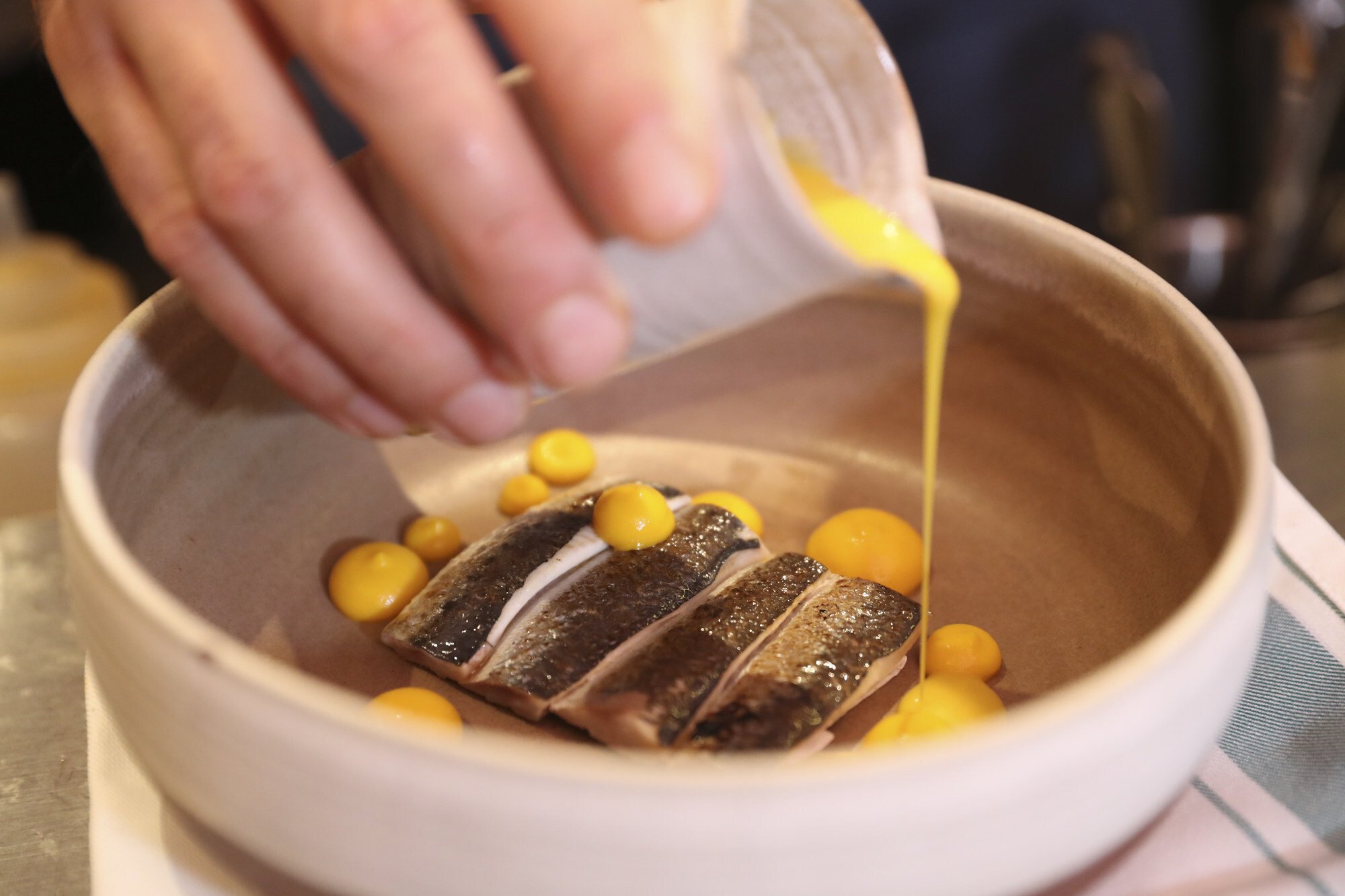 Of the large dishes, Oviedo suggests paella, cooked with succulent carabinero prawns, while the roasted suckling pig, with its crackling skin and meat so tender you could cut it with a plate, is also excellent. To finish, the burnt Basque cheesecake is one of the best in Hong Kong.
Because of the frenetic pace, Oviedo admits that chefs might sometimes forget to add an ingredient when plating. He deals with it by being humble, and quick to correct the error, with the convivial atmosphere fostering camaraderie.
It is not unusual for strangers to talk to each other, and even offer a taste of their dishes. More than just counter dining, it's everything that's good about eating in restaurants: the shared experiences; serendipitous encounters; and delicious food that can move us to tears.
Mono, 5/F, 18 On Lan Street, Central, tel: 9726 9301 (WhatsApp)
VEA, 30/F, The Wellington, 198 Wellington Street, Central, tel: 2711 8639
Aulis, UG08, Sino Plaza, 255 Gloucester Road, Causeway Bay, tel: 2817 8383
22 Ships, 22 Ship Street, Wan Chai, tel: 2555 0722