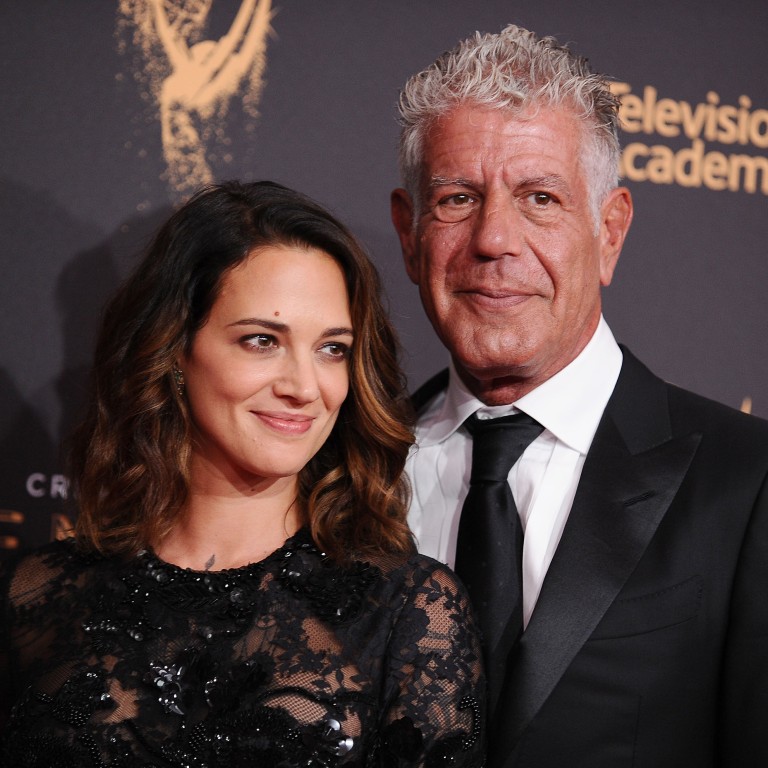 Did Anthony Bourdain's Parts Unknown episode in Hong Kong, which Asia Argento directed, mark the beginning of the end of the celebrity chef's life?
In Bourdain: The Definitive Oral Biography, Bourdain's Parts Unknown crew mates reveal how the episode created deep rifts within a previously tight-knit group
'The second that I knew that [Argento] was slated to direct, I knew it was doomed; I knew someone was doomed,' the series' regular director Michael Steed says
A unique behind-the-scenes look at the life of Anthony Bourdain reveals that it was while filming an episode of his Parts Unknown TV series in Hong Kong that his life seemed to begin to unravel.
The American celebrity chef and television personality took his own life in his hotel room, aged 61, while he was filming an episode of his Emmy-winning CNN food and travel series near Strasbourg, in France, in June 2018.
In Bourdain: The Definitive Oral Biography, family, friends and colleagues describe the obsessive and tumultuous love affair he had with the Italian actress and filmmaker Asia Argento, and that "red flags" about their relationship were raised in Hong Kong while filming Parts Unknown in January 2018.
The episode, which ended up being directed by Argento, was to show Bourdain's experiences in Hong Kong through the eyes and lens of legendary cinematographer and long-time Hong Kong resident Christopher Doyle, who Bourdain had long admired and had asked to act as cinematographer for the episode.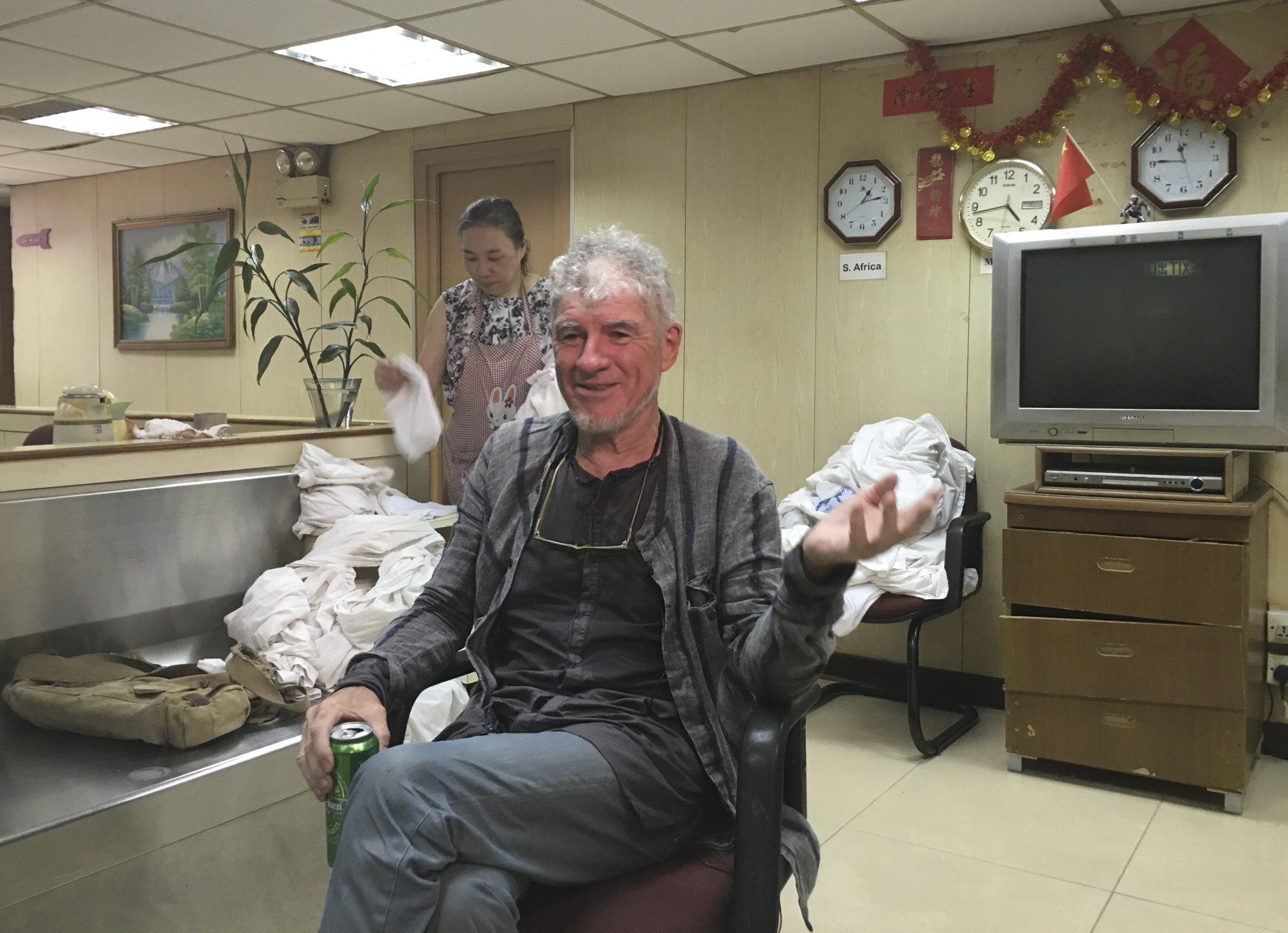 In a section of the audiobook by Bourdain's trusted assistant and confidante, Laurie Woolever, several Parts Unknown crew members point to the filming of the show's 2018 Hong Kong episode as a breaking point for everyone involved.
Unexpectedly, when the show's regular director Michael Steed fell ill and had to have his gall bladder removed, a new director had to be found on short notice, and Bourdain pushed for Argento to take over directing duties.
"I say this jokingly but, having to direct this Hong Kong episode, [and] then me losing the gall bladder – I often blame my gall bladder as the sort of beginning of the end of Tony's life, weirdly," says Steed in the audiobook.
"The second that I knew that [Argento] was slated to direct, I knew it was doomed; I knew someone was doomed. I had already planned on how I was going to keep Tony's focus off of having Christopher Doyle take over. I knew [Bourdain's long-time cinematographer] Zach [Zamboni] was not going to be cool with [the decision to use Doyle]. But man, once Asia took over, I was just like, 'Oh boy.'"
Steed's fearful premonition came true when Bourdain did have a falling out with Zamboni, who regularly disagreed with Argento, and he was fired from the show. Up to that point, Bourdain had made 11 seasons of Parts Unknown with a tight-knit crew, but this was now no longer the case.
Bourdain further deepened the wounds with his faithful CNN team when he posted a photo of himself with Argento and Doyle on Instagram. In the caption, he called the threesome "the Dream Team".
As Parts Unknown executive producer Lizzie Fox says in the audiobook, "When I sort of had a little alarm ring for me was when he shot Hong Kong, the one that Asia directed. That's when I was like, 'There's an issue here,' just because of what happened on that shoot, how that all went down. That was my first red flag."
For Parts Unknown producer Helen Cho, the fallouts and confrontations were hard to watch. Despite describing her old friend as a "brilliant person", she knew he was not going to listen to anyone's advice about how he lived his life.
"He pushed people away, people whom he had been loyal to for years. He left his base. He was not in his right mind," she says in the audiobook.
"He knew it, too. He was a smart guy. He knew what he was doing, and he couldn't help himself, and it was paralysing to witness, and I felt very helpless. I told him. I said, 'You're playing with fire. You know that, right?' And he's like, 'Yeah, I absolutely know, but what can I do? She loves me.'"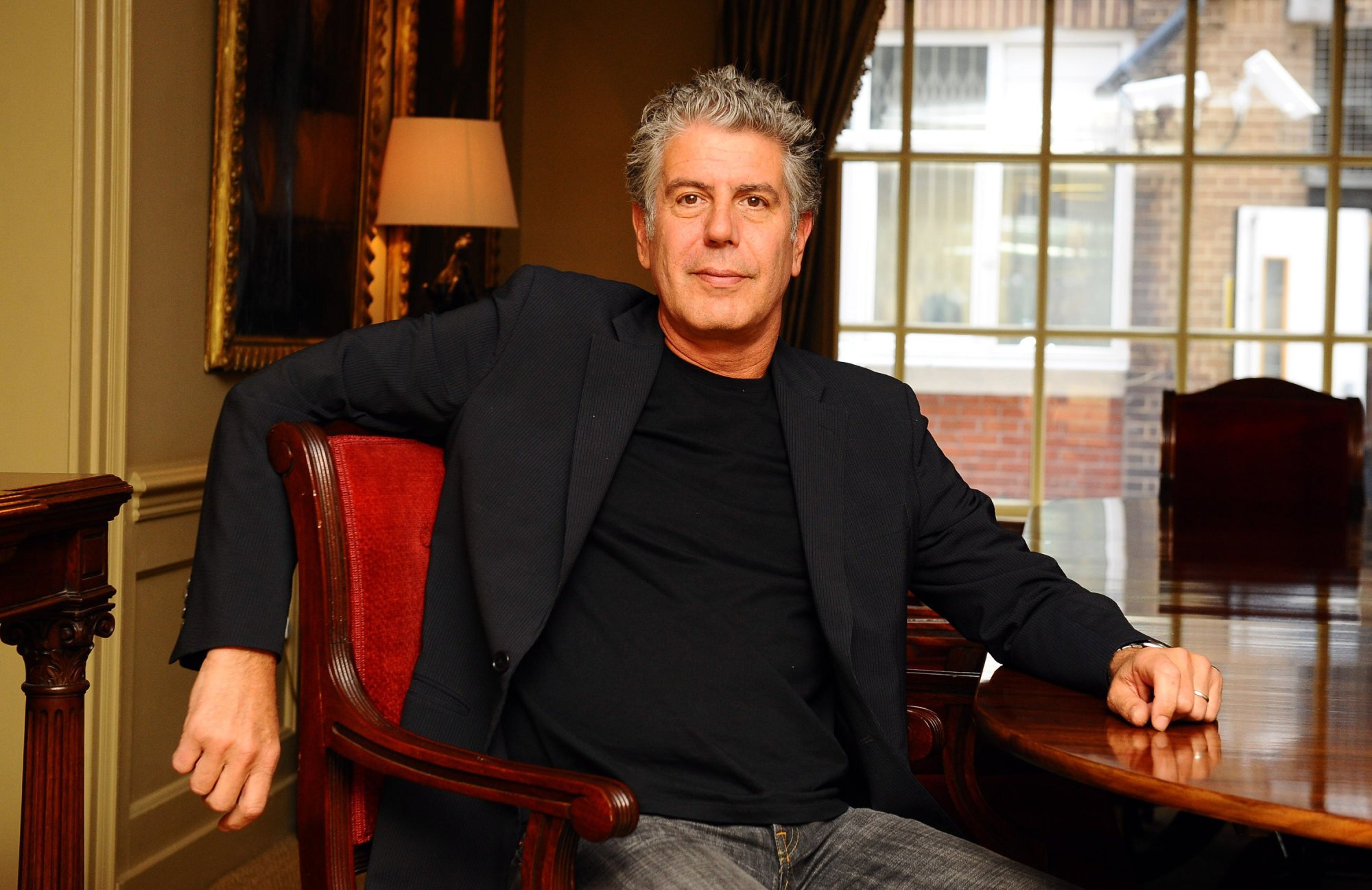 In a final twist of fate, the Hong Kong episode was aired on June 3, 2018, five days before Bourdain's tragic death.
That's not to say the city did not hold a special place in Bourdain's heart. In a
2013 interview
with the
South China Morning Post's Post Magazine
, he described his love for Hong Kong and China.
"Hong Kong is a wonderland; I can't wait to find a way to come back. It's one of the really great food destinations in the world," he said. "China is a big subject; I could make TV shows in China for the rest of my career and still know very little about it. That's one of the things I find so exciting about shooting there."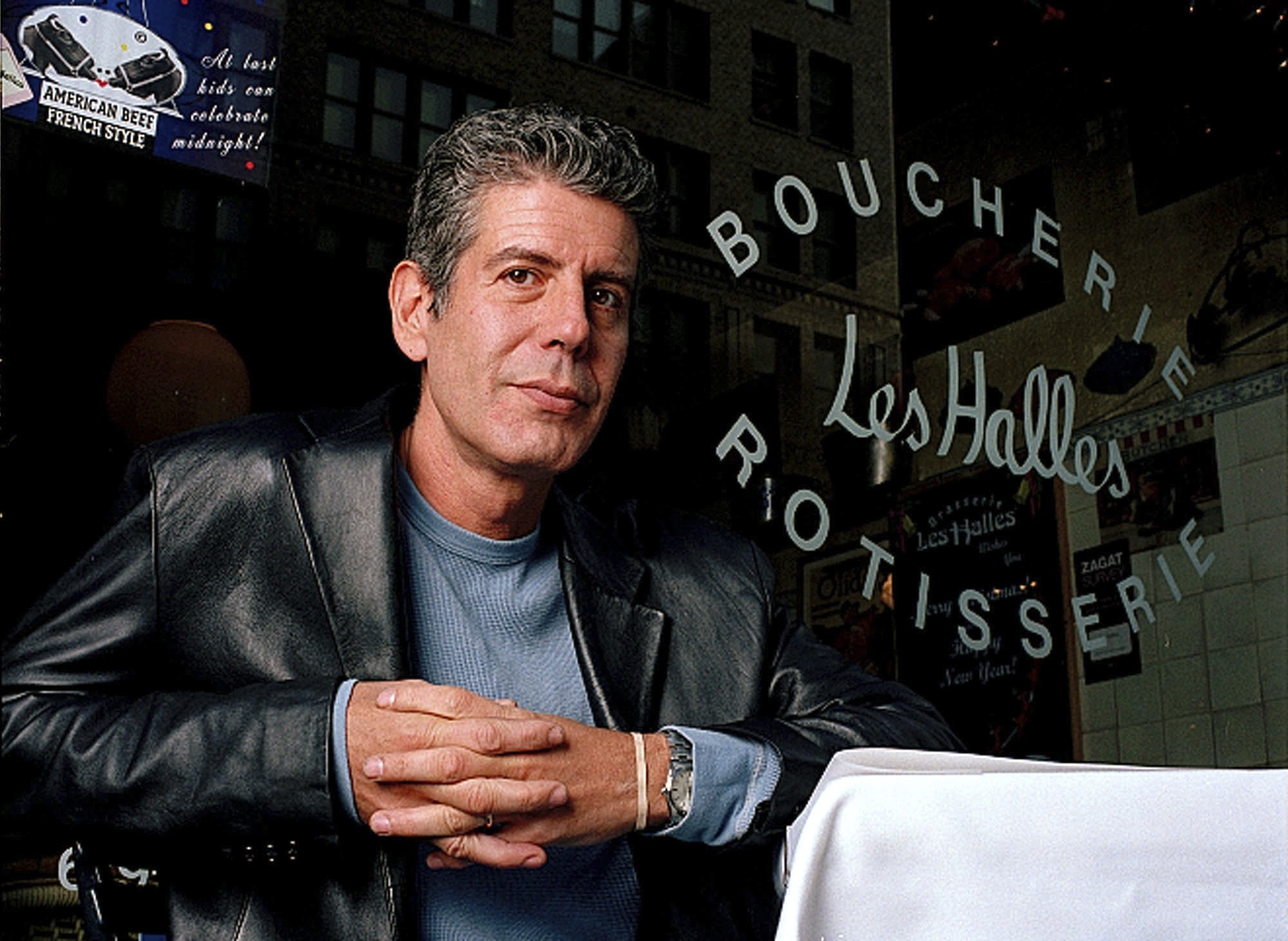 Unsurprisingly, he never seemed keen on going to Michelin-starred restaurants in his Hong Kong travels. Generally, Bourdain was more interested in eating local dishes to better understand the city's culture.
And even during the filming of the infamous Parts Unknown episode in Hong Kong in January 2018, he was thrilled to be filming at Chungking Mansions, the site of Wong Kar-wai's classic film Chungking Express, on which Doyle worked.
"To go to Chungking Mansions, this huge, frightening rabbit warren of hotels and businesses where refugees from all over the world hole up, and the site of one of Christopher's masterworks … I don't think he'd been back for a long time. To return there with him with cameras and say, 'shoot me', I'm still pinching myself," Bourdain told CNN.
"With everything I've done in my life, this is probably my professional highlight, to work with an artist that great."
If you or someone you know is having suicidal thoughts, help is available. For Hong Kong, dial +852 28 960 000 for The Samaritans or +852 23 820 000 for Suicide Prevention Services. In the US, call The Lifeline on +1 800 273 8255.