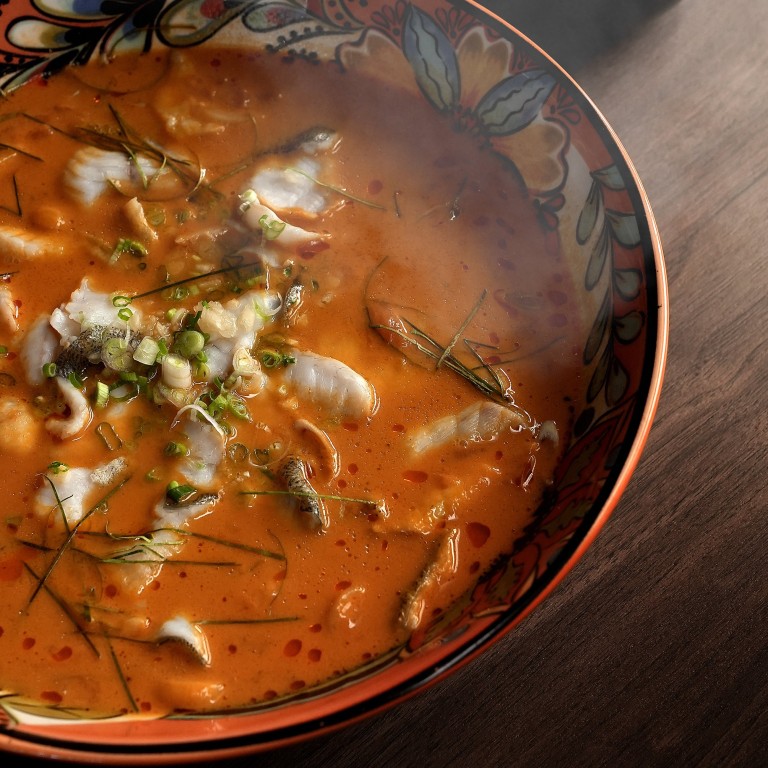 When Thai food meets Sichuan: Hong Kong chef talks spices, mixing the two cuisines and TCM food at new restaurant Sawadee Chef
Chef Ronald Shao was born in Sichuan, China, and worked in five-star hotels around the world before opening Mian in Hong Kong
He talks about his new venture, Sawadee Chef, where he combines Thai and Sichuan spices in his fusion dishes
Spice lovers delight in comparing the heat levels of different cuisines. Which has more kick – Indian curry powder or Korean gochujang? Bird's eye chilli may have burned your tongue, but have you tried the Spanish Naga? But how many of us have ever thought about the similarities between spices?
Chef Ronald Shao certainly has, and his new Hong Kong venture, Sawadee Chef, at Olympian City in Tai Kok Tsui, Kowloon, presents a fusion of Thai and Sichuan spices. Born in Sichuan province, Shao worked in five-star hotels in New Delhi, Saudi Arabia, Singapore and Macau, before opening Mian in Central, Hong Kong.
While Thailand and Sichuan province in China are both known for spicy food, there are different reasons for their affinity for heat.
"There are differences of geographic settings and climatic conditions, so the taste [of the spices] and what the body needs are also different and are distinguishable in different places," says Shao.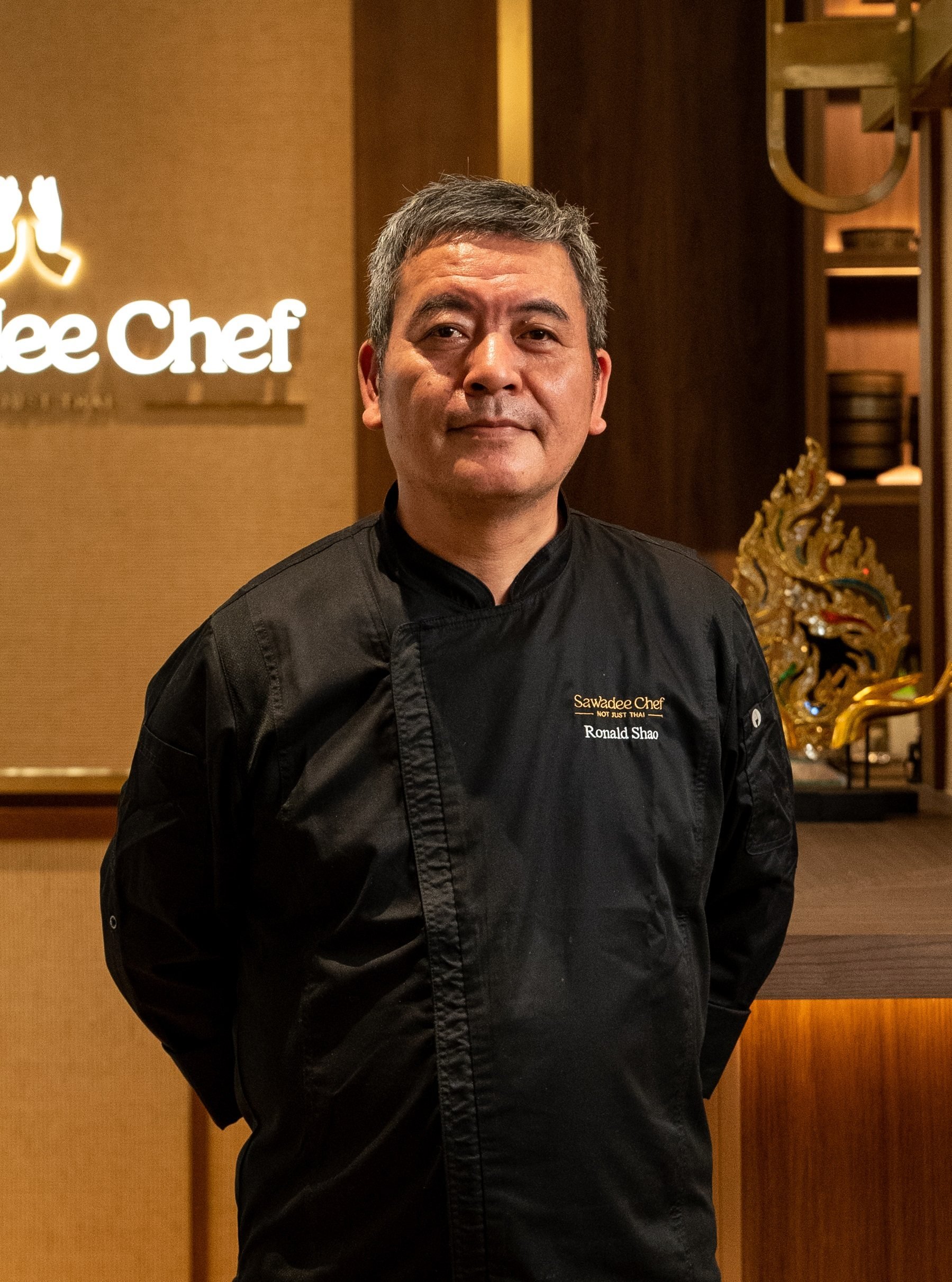 "In Thai cuisine, the spices tend to have more awakening and refreshing elements, such as lemongrass, ginger and coriander … due to the hot weather. In contrast, in Sichuan, the climate is 'warm and dampening', according to traditional Chinese medicine principles; to dispel the humidity in the body, the flavours of the Sichuan food are more intense, with an emphasis on spices such as red and green peppercorns, ginger and chilli."
Do these seemingly different houses of spice have any similarities? According to chef Shao, there are plenty. "There are similarities found between different Asian cuisines. Chiu Chow cuisine from China had a huge influence on Thai cuisine due to migration in the 19th and early 20th centuries, so you see some common characteristics in both cuisines," he says.
"Also, working as a Chinese chef for the past 40 years, with my vast international experience, I have the flexibility and adaptability to attempt new elements in traditional dishes."
The menu at Sawadee Chef is certainly interesting. Shao's favourite dish is spicy minced pork belly with perilla leaf, which uses the Chinese technique of stir-frying while bringing to mind traditional Thai minced pork with lettuce wraps [larb moo].
Shao uses Japanese Kurobuta pork and replaces the lettuce with perilla leaves. "I feel we made the ingredients, flavour, texture and presentation of this traditional Thai dish more diverse," he says.
A cold starter of raw razor clams infused with green peppercorns piques our interest. The peppers work well with the sweetness of the shellfish and the bed of grapes provides respite from the numbing spice.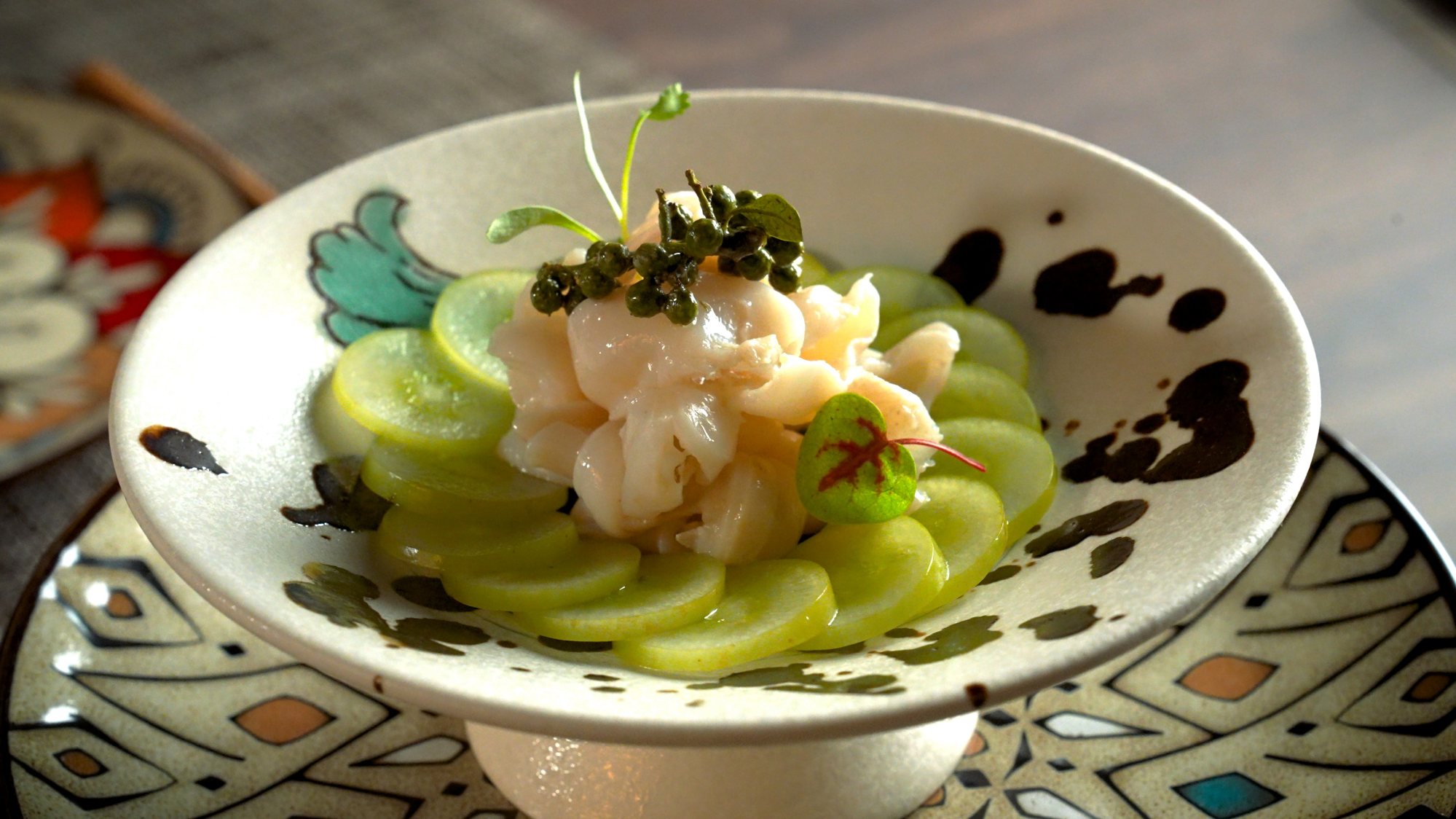 Another interesting mixed spice medley is the sliced fish in Thai spicy and sour soup, which is an amalgamation of sour soup fish – the famous dish of the Hmong people in Guizhou, southwest China – and Thai tom yum soup, with ingredients such as kaffir lime and ginger with fresh chillies and peppercorns.
Thai barbecue has its own section on the menu at Sawadee Chef. The restaurant apparently consulted a Japanese yakitori chef to develop a Thai barbecue menu. The whole squid features a melee of popular Thai spices: ginger, lemongrass, peppercorn and chilli, further enhanced by the smokiness from the barbecue.
But not all dishes are about intense spices. The simple stir-fried Thai morning glory is served Cantonese sizzling pot style, which intensifies its flavour.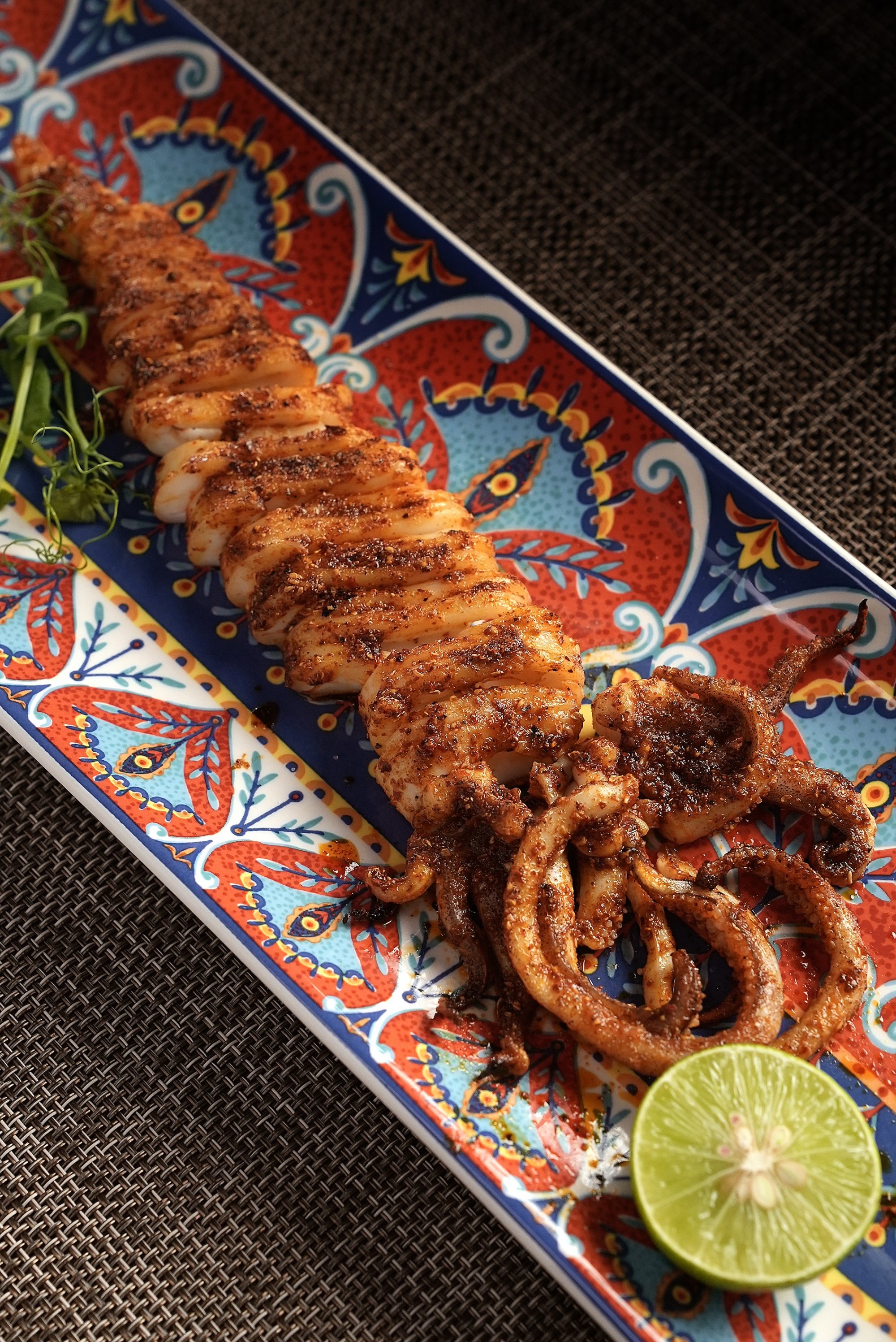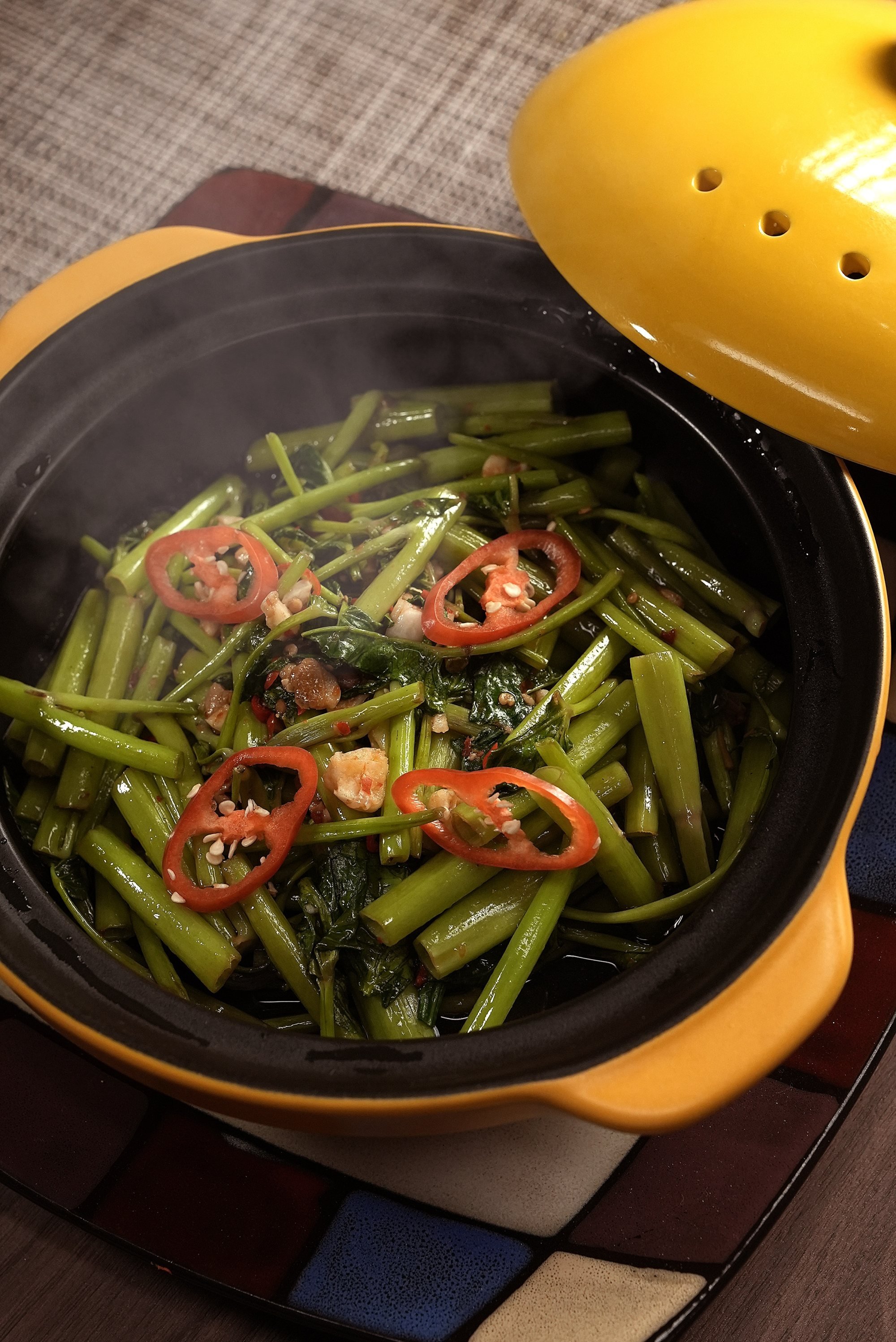 The concept of Sawadee Chef may be a bit experimental, but we feel it will pique the curiosity of Hong Kong diners.