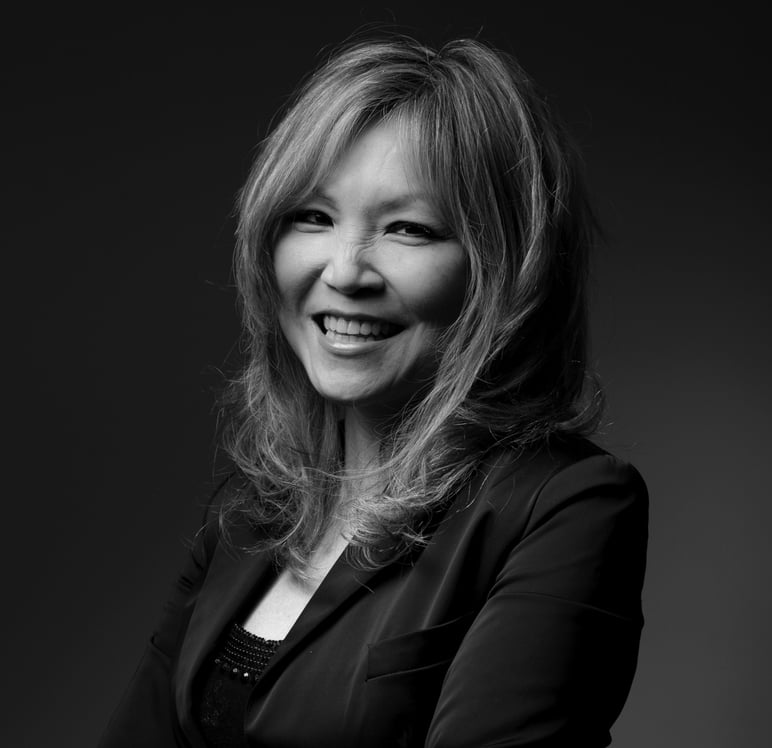 SCMP Columnist
My Hong Kong
by Luisa Tam
My Hong Kong
by Luisa Tam
Old Hong Kong bakeries are dying, go while you still can – buy an egg tart or pineapple bun before they all disappear
Happy Cake Shop in Hong Kong's Wan Chai district is closing after 45 years in business – it's the latest 'mom and pop' shop in the city to shut
The city will soon run out of independent shops, small eateries and bakeries that offer affordable, local-style food products that are uniquely Hong Kong
Another piece of Hong Kong's identity is disappearing.
The city's rapid urban development and unaffordable rents, combined with the severe economic downtown caused by the coronavirus pandemic, means that Happy Cake Shop, in Wan Chai on Hong Kong Island, will close its doors for good on August 2.
The neighbourhood bakery is meeting the same fate as the much-loved Mido Café in Mong Kok,
which closed just over a week ago
. Mido's claim to fame was that it was the city's oldest traditional
cha chaan teng
tea restaurant
–
or so it said – having kept customers fed and watered for 72 years.
Like Mido, Happy Cake Shop is an institution. For 45 years, it witnessed the city morph around it and, until now, had remained unchanged and unmovable.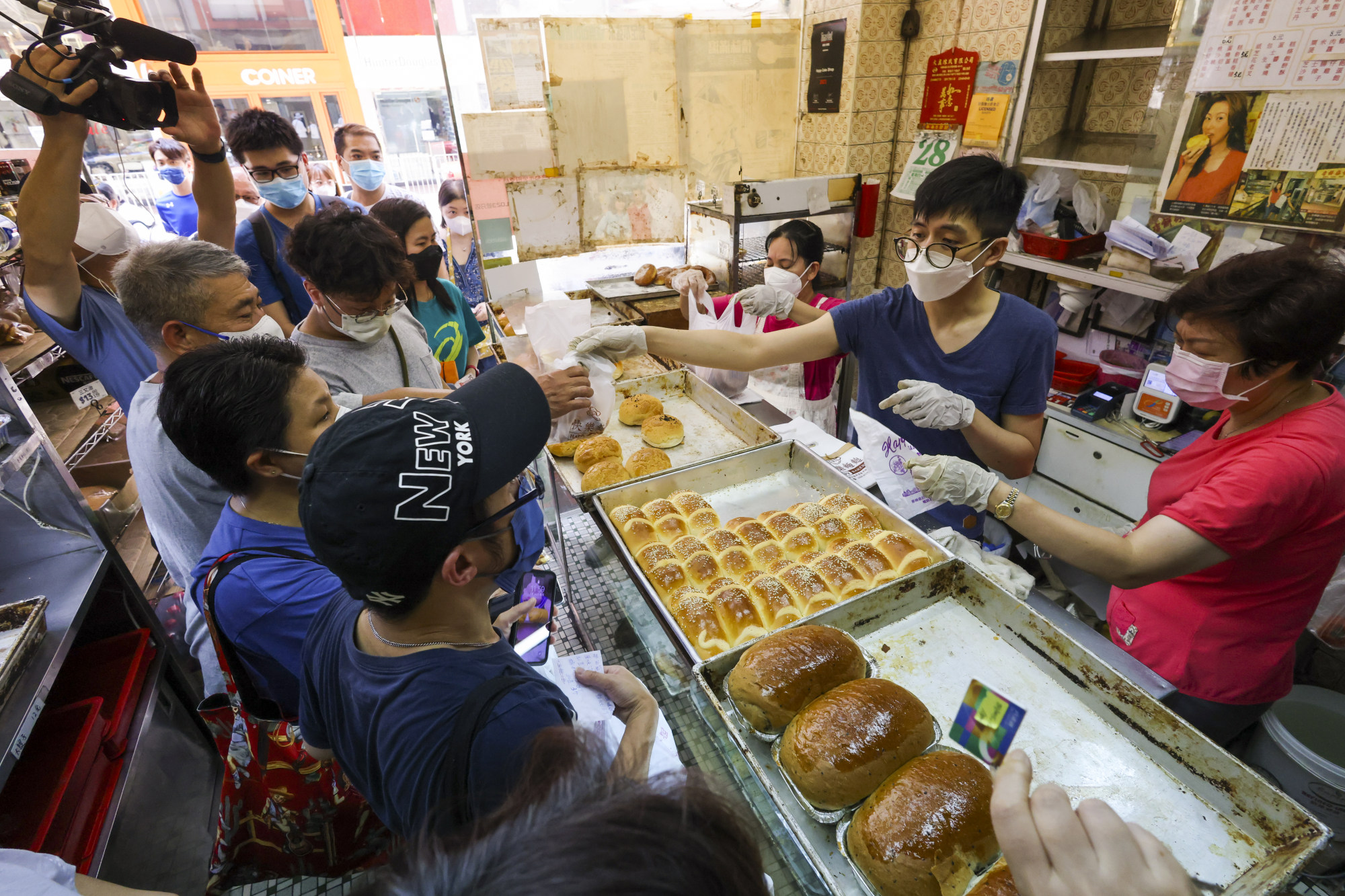 Many tenement buildings and shops in the vicinity of Happy Cake Shop have not been so lucky and were demolished or bought out to make way for swanky high-rises and chain stores. A neighbourhood that was once brimming with character and colour has now become another sanitised and characterless commercial district.
Unsurprisingly, the reason for the bakery's closure is that the building's owner is refusing to renew the lease. The owner may have a different idea for the fate of the building, but for now its future remains uncertain.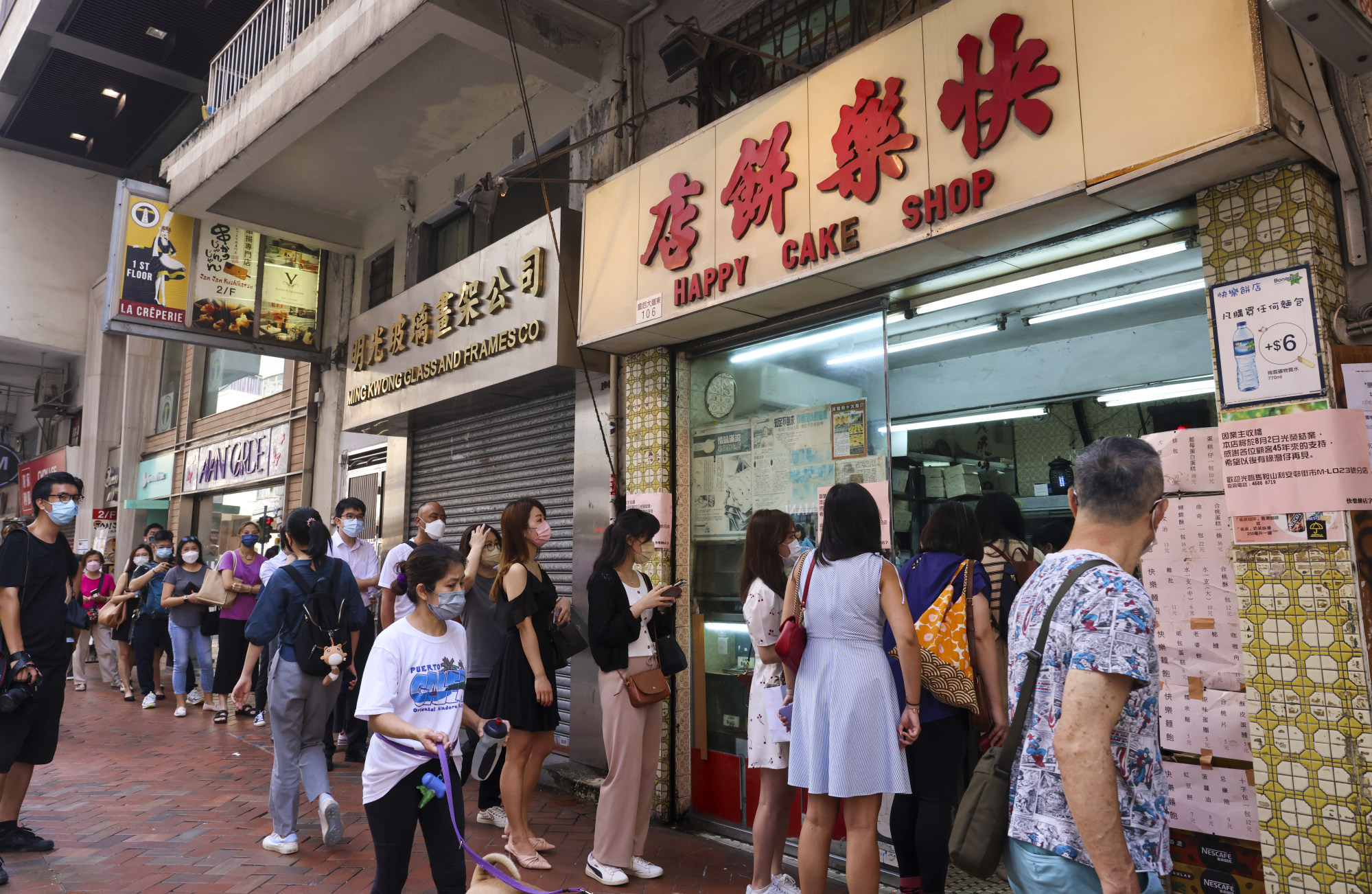 All things considered, four-and-a-half decades for a modest bakery is a good run. Plenty of other small businesses are struggling to keep pace with ever-rising rents, too.
While there are many reasons small shops like Happy Cake are being forced out of business, there is no doubt that high rents are the main culprit.
Consequently, "mom and pop shops" are going to drop like flies. It is inevitable that financially strong chain stores will continue to encroach on small businesses that are struggling to keep their heads above water in increasingly expensive districts.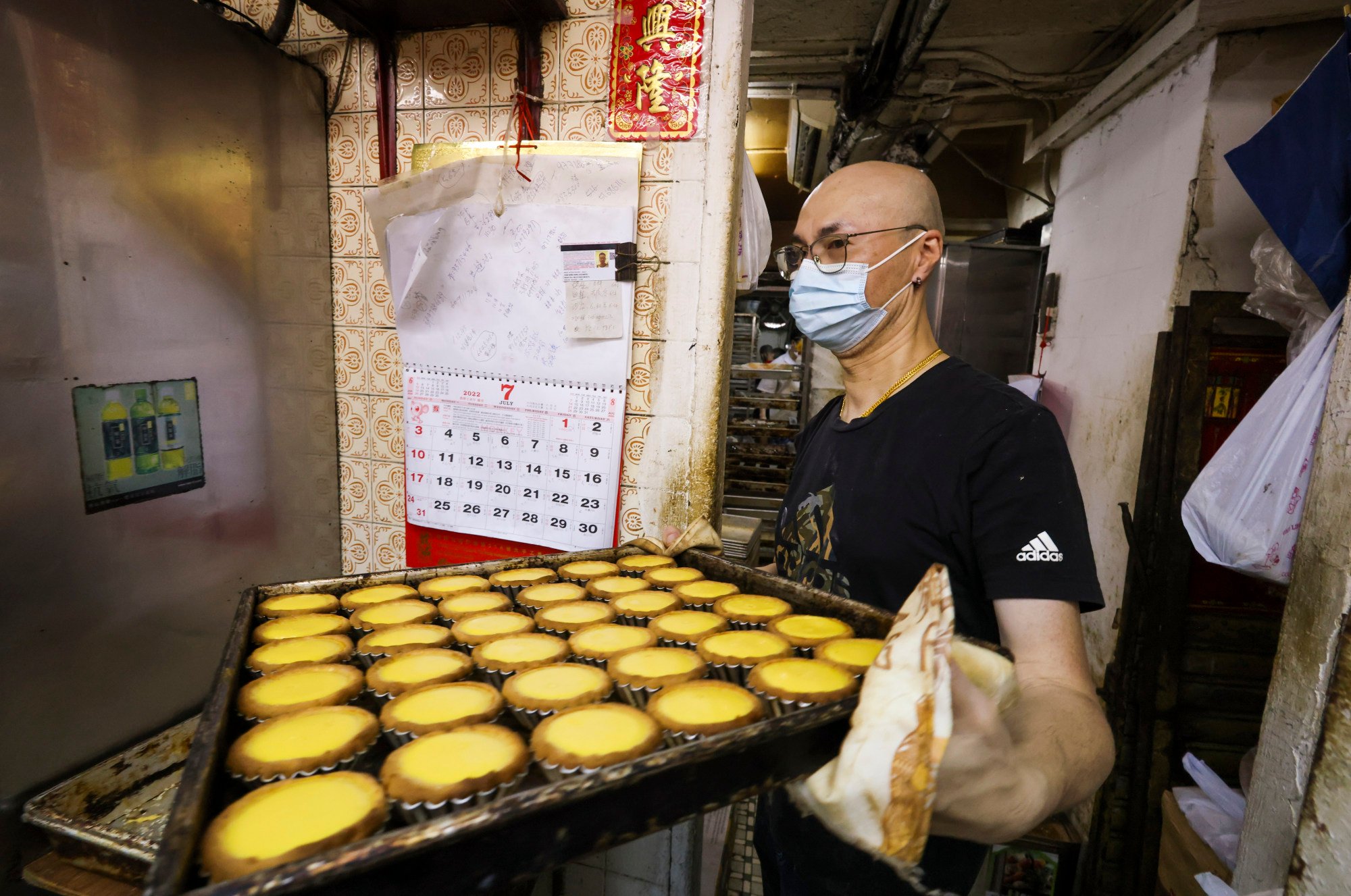 With the way things are going, the city will soon run out of independent shops, small eateries and bakeries that offer affordable, local-style food products that are uniquely Hong Kong.
But at least Happy Cake Shop is dying an honourable death, and will be remembered long after it is gone from its popular Wan Chai location.
Patrons will remember the bakery for selling bags of mini pastries costing a mere HK$12 (US$1.50), and golden
pineapple buns
(
boh loh baao
) that only set you back HK$7 to HK$8. And who can forget their signature cream horns – the cream of the crop for Happy Cake Shop's customers?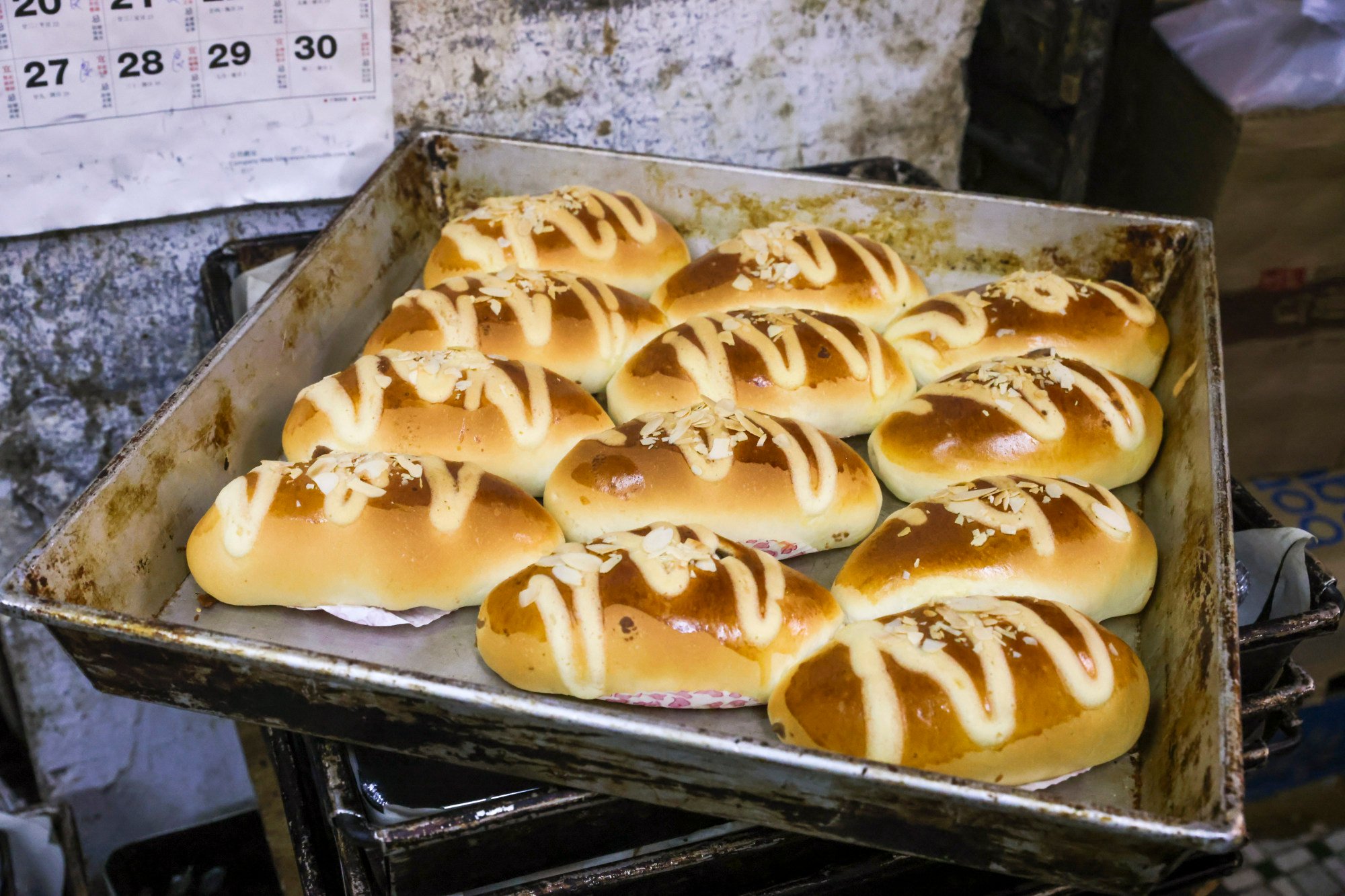 It isn't just the baked goods that have made Happy Cake Shop so beloved. For one thing, the bakery rarely raised its prices. On the few occasions it did, they were modest adjustments.
There have also been heart-warming stories about the kindness of its staff. One such tale was about an old lady paying with low-denomination coins for a bun. The staffer patiently waited for her to count her coins and then thanked her politely at the end.
To this old lady, Happy Cake Shop offered joy in one simple hot bun served with respect and kindness. That is how the bakery built bonds with and earnd the loyalty of its patrons and maintained its stellar reputation.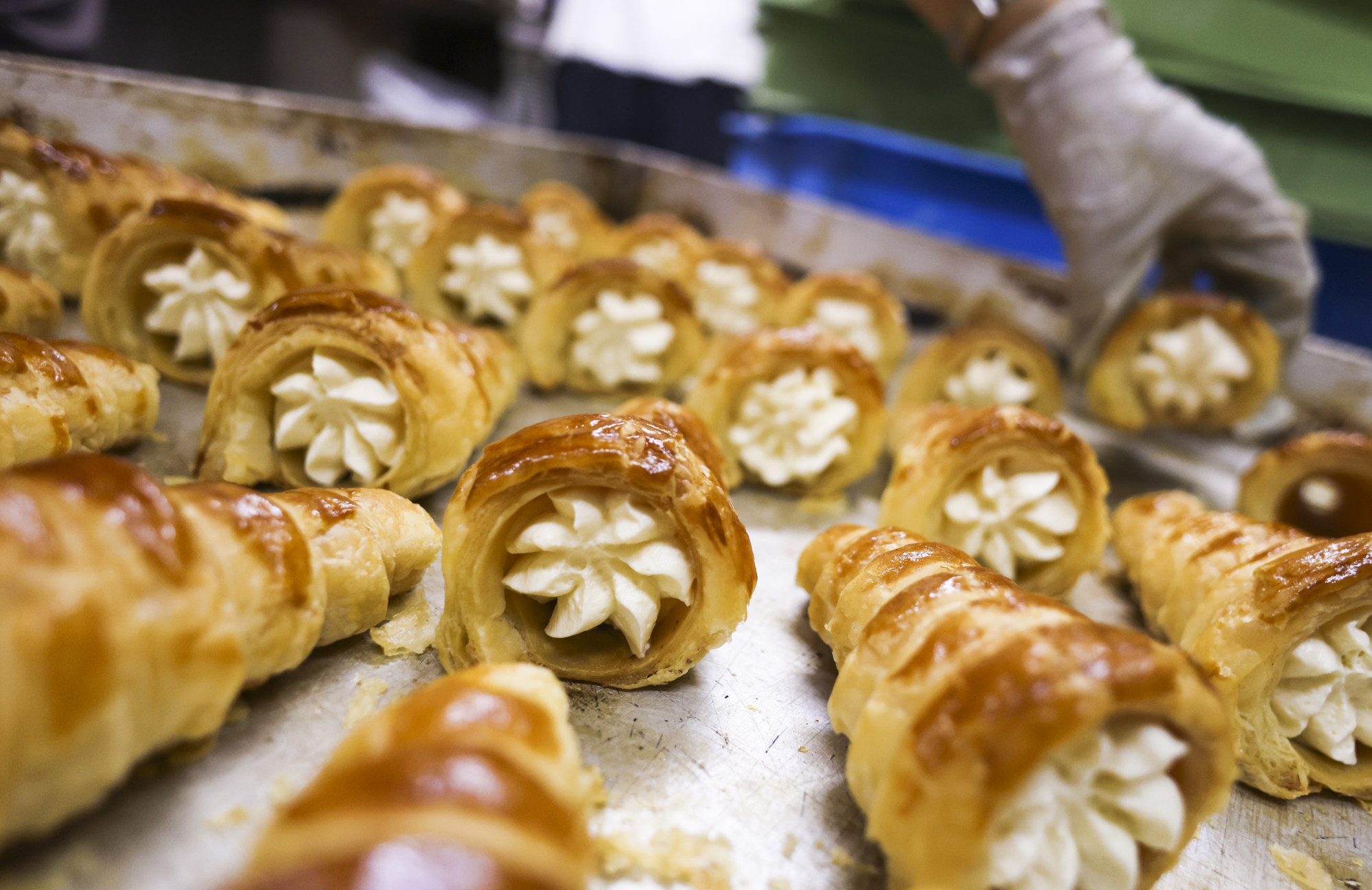 Rushing in to get freshly made buns for breakfast while catching a bus to work is a common story among many of its long-time patrons.
To many people, Happy Cake Shop is more than just a place that provides cheap and cheerful baked goods. It has offered customers a daily dose of happiness for decades, just like the old lady paying with coins, students getting a sweet snack after school and office workers grabbing a pineapple bun for their commute.
The shop has definitely seen better days; but it still emits the irresistible old Hong Kong charm despite its worn tiles, dated decor and heat-weathered trays displaying rows of
custard egg tarts
(
daan taat
).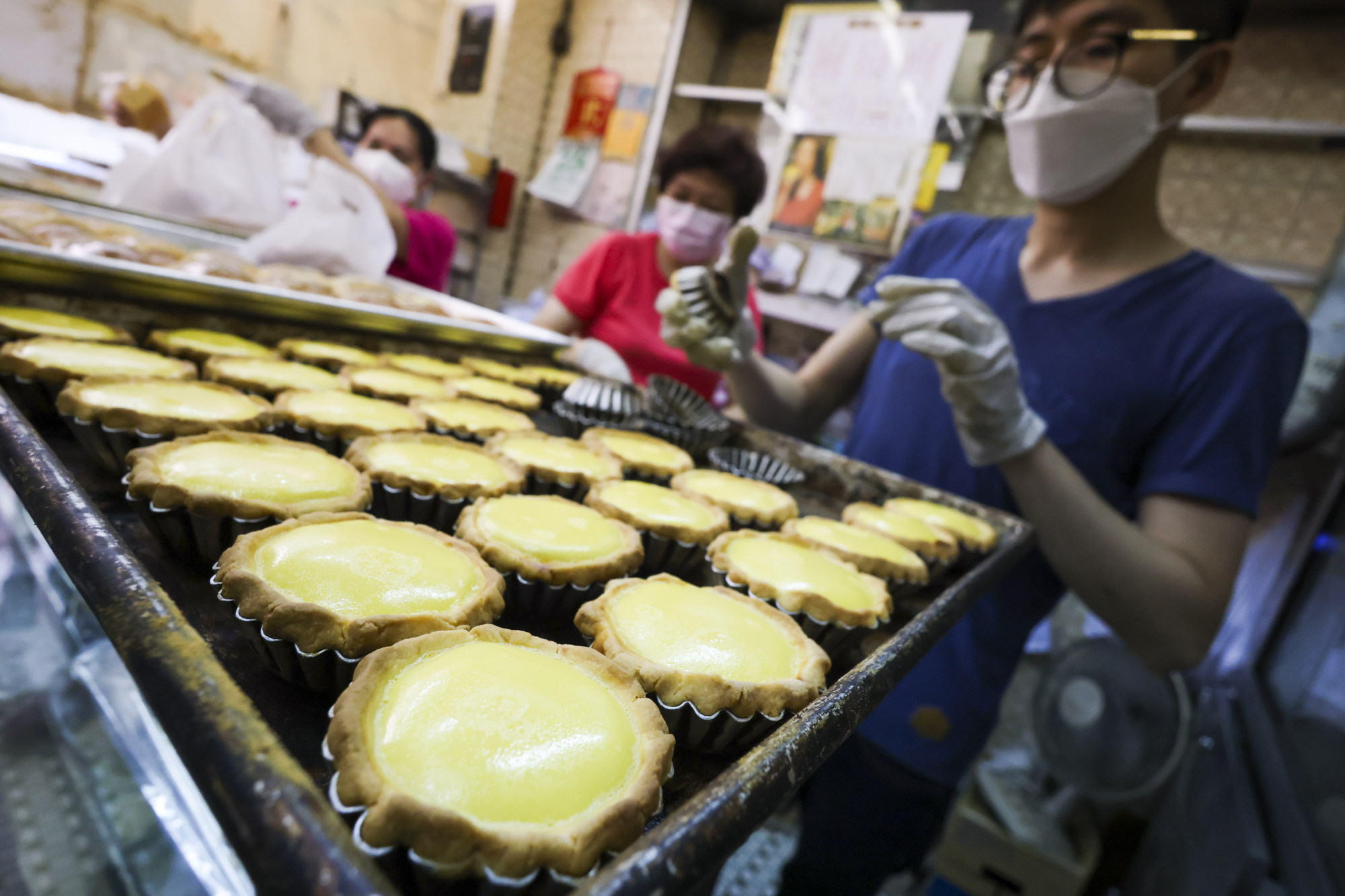 The news of its imminent closure has drawn many to the bakery for one final hurrah.
The good news is that Happy Cake Shop has a branch in Ma On Shan in the eastern New Territories (35km or 22 miles from its Wan Chai shop). That means, if you are really committed to preserving a morsel of old Hong Kong-style flavour, it is not too late to become a patron.
Before we bid a final farewell to Happy Cake Shop in Wan Chai, don't forget there are still a handful of these traditional-style cake shops around the city. I particularly like a couple in Sai Kung.
Sadly, bakeries like this are becoming extinct. Before we lose them all to unrelenting urban development, grab a bun or egg tart from one and spread some happiness around.
Luisa Tam is a Post correspondent who also hosts video tutorials on Cantonese language that are now part of Cathay Pacific's in-flight entertainment programme