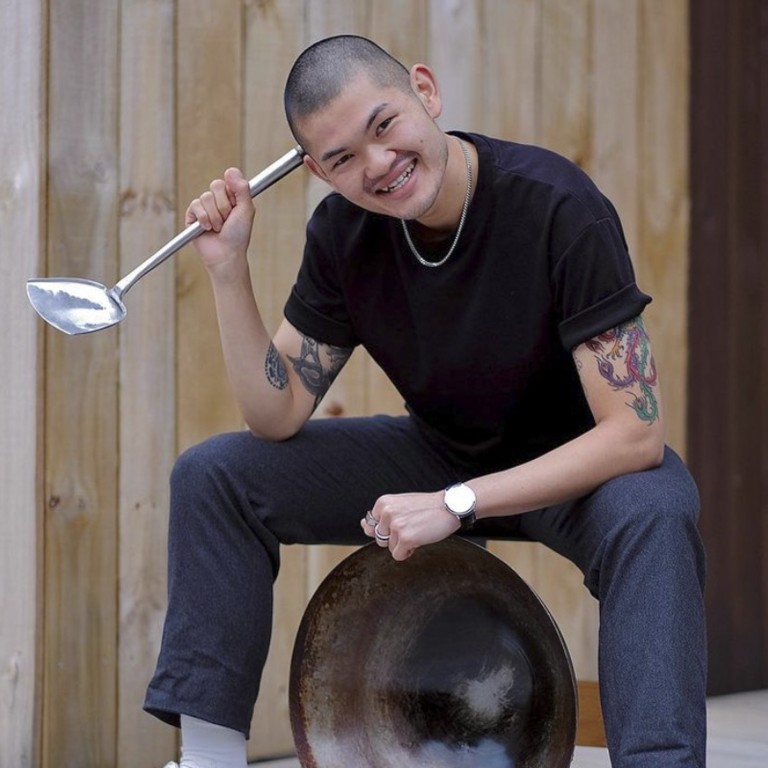 'It's not good to be Chinese': How MasterChef New Zealand 2022 winner overcame being 'othered' to proudly showcase his southern Chinese roots
Sam Low, whose parents are from Zhongshan in southern China, was born in Fiji and grew up in Auckland, where being Chinese wasn't always celebrated
Through MasterChef New Zealand, the 30-year-old chef has found his voice, and impressed the judges with his individualistic takes on southern Chinese dishes
"I don't know how you did it," said chef Vaughan Mabee, executive chef of Amisfield, often called New Zealand's top restaurant, with a self-deprecating laugh. "I sometimes think I could learn from people."
He was a judge on the 2022 edition of MasterChef New Zealand, and he was speaking to 30-year-old competitor Sam Low, who had just presented him with a dish of steamed blue cod fillet Mabee said was "cooked so perfectly" he couldn't help but hold up a slice with his chopsticks and admire it.
Low's dish of blue cod with ginger and spring onion will sound familiar to Cantonese diners, as steamed fish is ubiquitous in southern Chinese cuisine.
Low, however, had put his own, modern spin on it, serving it with radish braised in dashi (Japanese fish stock), sea lettuce and soy milk emulsion; instead of plain rice, he paired it with grains cooked in oolong tea and dashi, making it worthy of a MasterChef finale.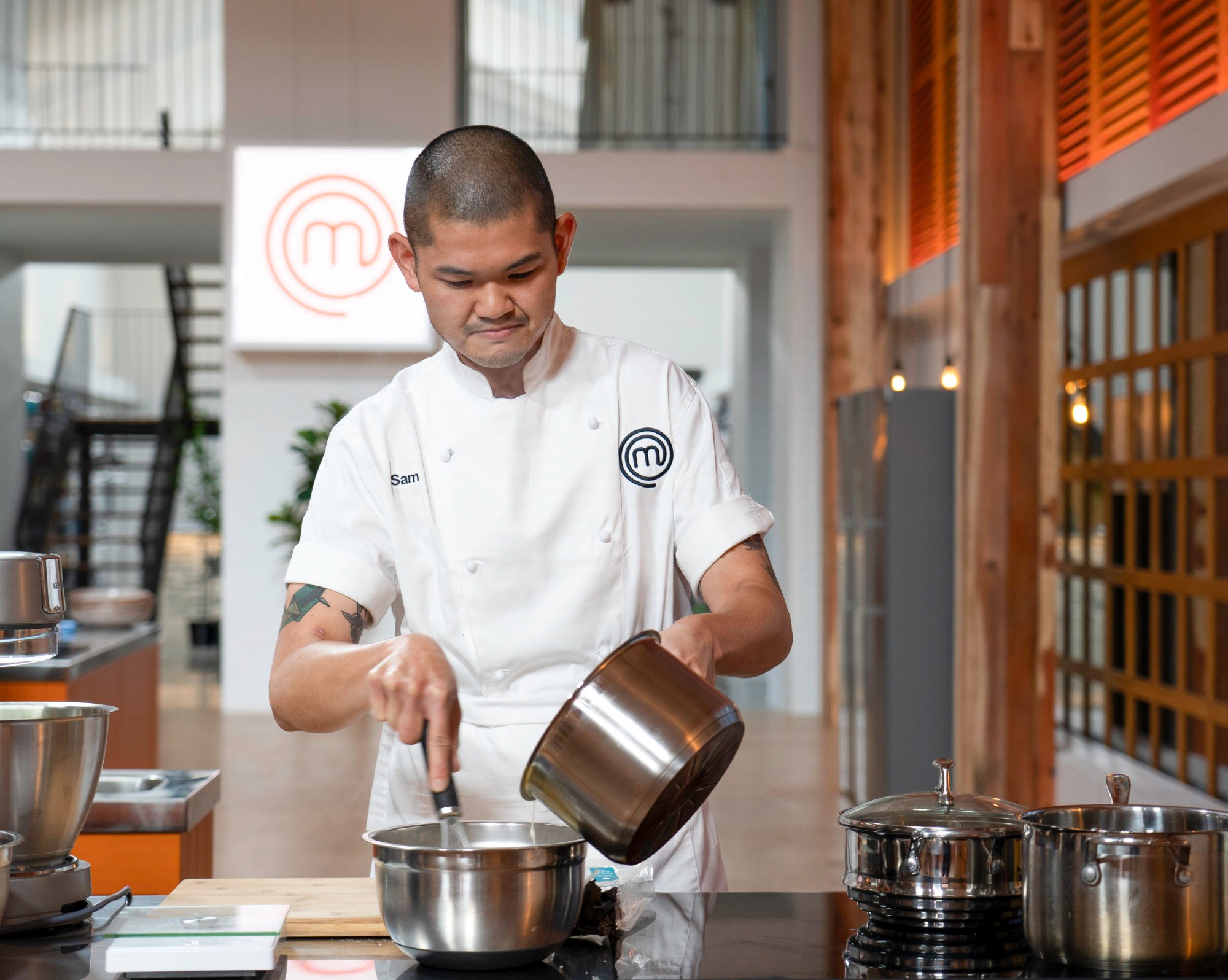 MasterChef, the reality television franchise in which home cooks compete in various culinary challenges, has not been screened in New Zealand for the past seven years. It came back with a bang in May 2022, with local culinary celebrities including restaurateur Michael Dearth, MasterChef 2011 champion and food entrepreneur Nadia Lim, and Mabee as its judges.
Broadcast on New Zealand free-to-air channel Three, the 21-episode series began with 23 contestants; among them were a few contenders of Asian descent, including Low, who went on to win the competition.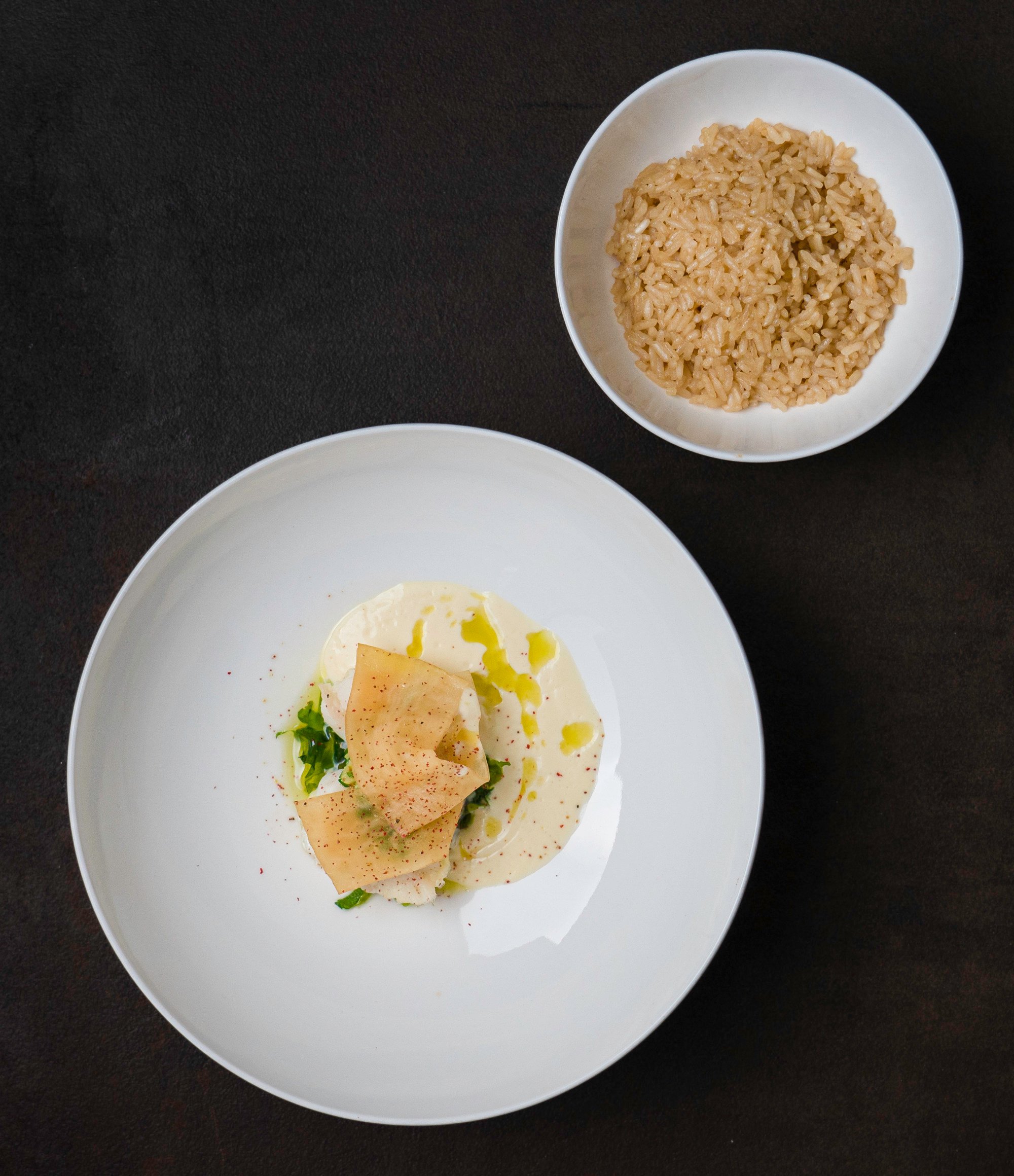 While he was born in Fiji and raised in Auckland, it was obvious from the beginning of the show that Low grew up with southern Chinese influences. His audition dish was a take on drunken chicken, and throughout the competition he presented Chinese dishes, such as a siu yuk (Cantonese-style crispy-skinned barbecued pork) that Lim, herself half-Malaysian, proclaimed was the best she'd ever eaten.
He also wowed Mabee with his paua (abalone) congee, and challenged Dearth's palate with flavours reminiscent of grass jelly.
"My parents are from Zhongshan in the Guangdong province of southern China. Both my parents are from small villages in Zhongshan where they speak a very specific dialect derived from Cantonese," Low says.
At home, some of his favourite things to eat are steamed pork belly marinated in shrimp paste, steamed egg with spring onion, steamed fish, and watercress pork bone soup.
Growing up, he helped out at his parents'
takeaway food shop
. "As young as 14, I remember helping dad on the woks and helping mum wrap wontons and dumplings for the shop," he says. "To be honest, they didn't need my help but it was a way for them to connect with us and [for us] to 'stay out of trouble' as most Asian parents would put it."
Low learned to cook by watching his parents, but credits his teachers in high school for encouraging him to sign up to coffee and cooking competitions. "This is where the interest of food was seeded not from a survival perspective but more from an interest," he says.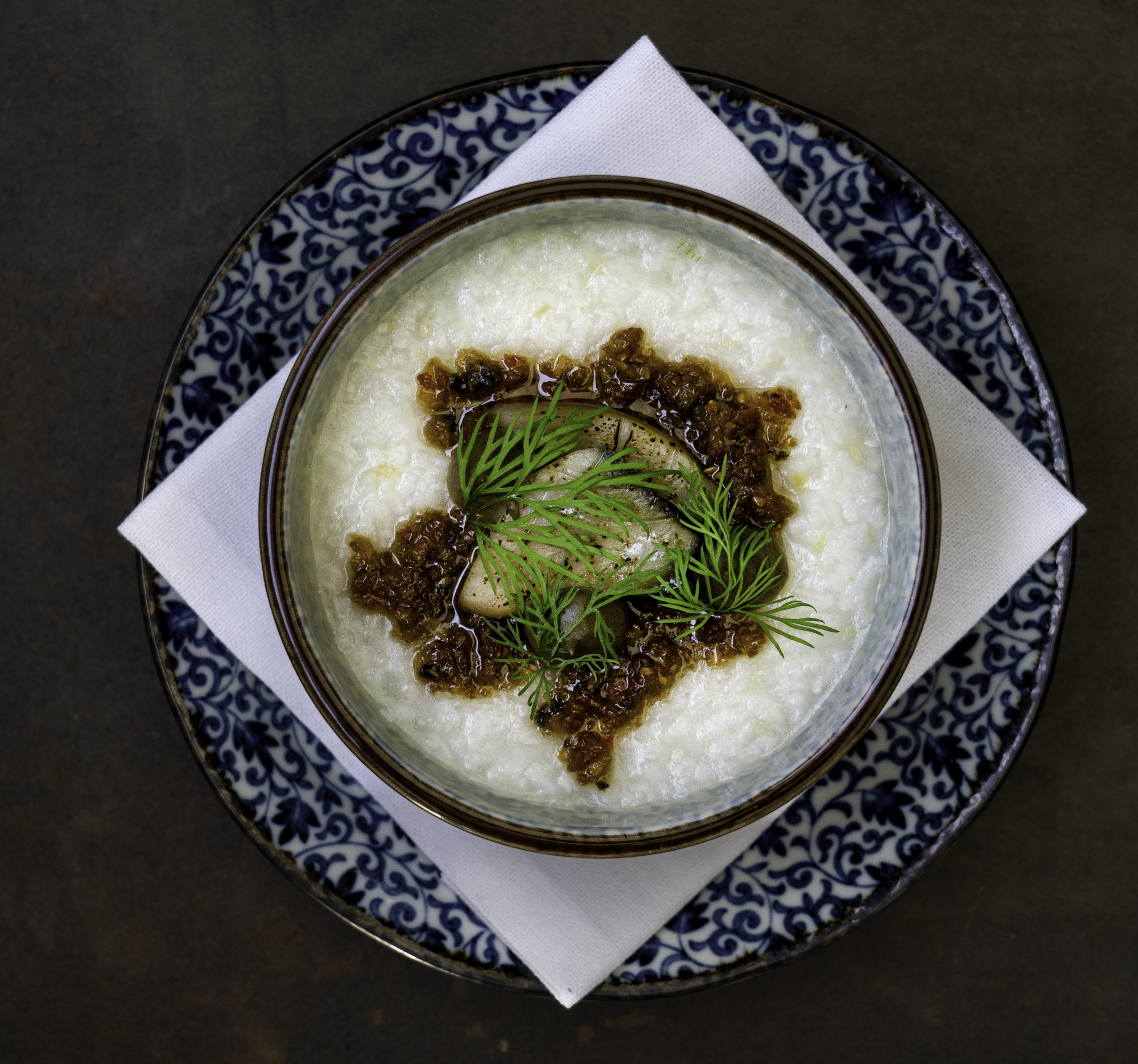 Before entering MasterChef, Low had had a successful career as a coffee trainer and had worked in Melbourne, Vancouver and Auckland. He is no stranger to winning competitions either, having won the 2016 New Zealand Barista Championship, as well as the 2015 and 2013 New Zealand Latte Art Championships.
Social media has been an outlet for his passion for food and drinks. In 2020, when hotel quarantine was still compulsory for returnees to New Zealand, Low began plating his quarantine meals as if they were fine-dining dishes, and caught the attention of the country's prime minister, Jacinda Ardern. She reposted his work on Instagram.
Low now has over 25,000 followers on Instagram, and 10,000 on TikTok.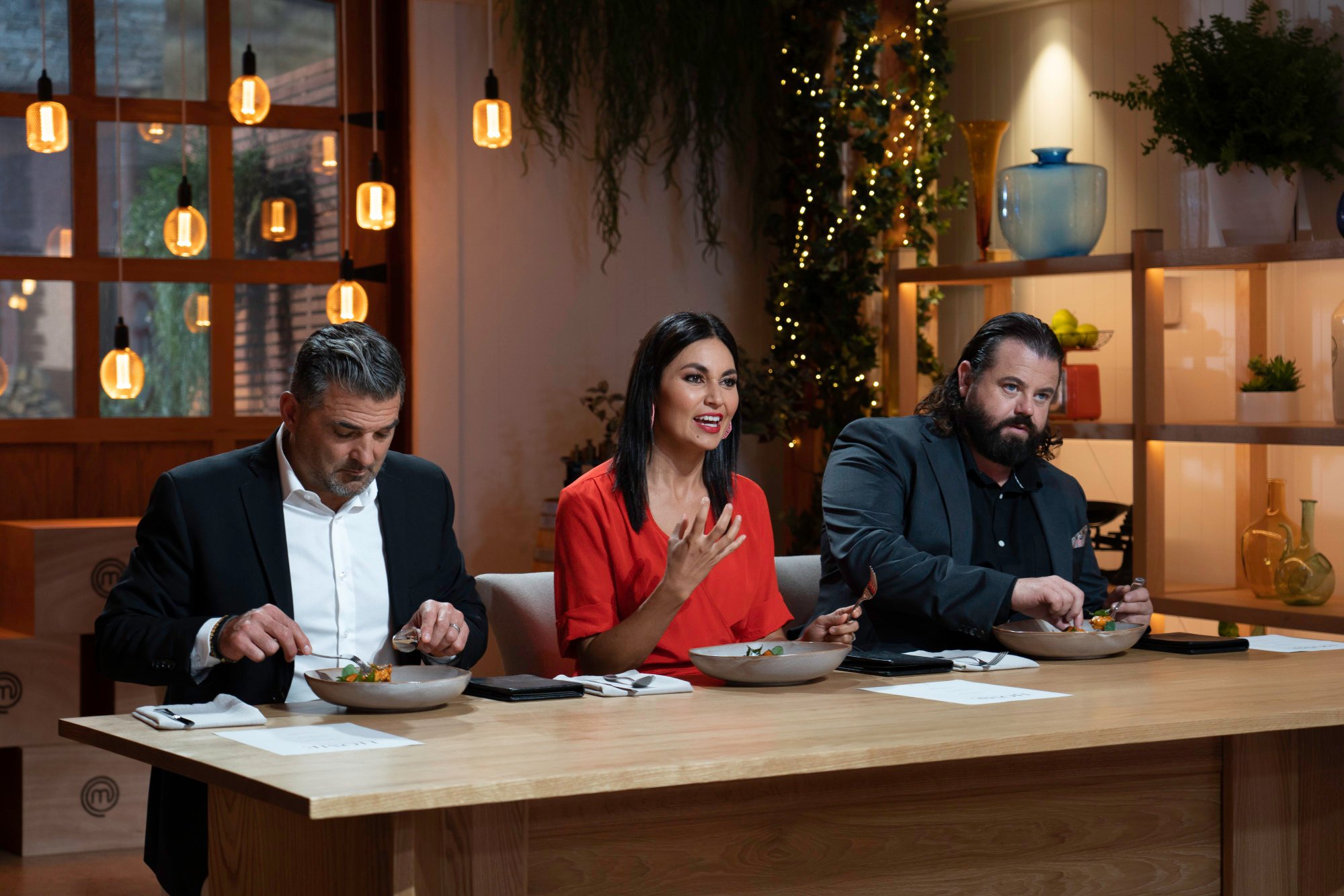 This feeling of celebration and acceptance is a far cry from his younger years of constantly being "othered".
"How I saw my parents being spoken to and dismissed because of their thick accent or minimal English vocabulary was very disheartening," he shares. "Or getting your lunch laughed at, when it could just be steamed pork mince over rice. It was injected into me from a very young age that it's not good to be Chinese."
But MasterChef, and the food world, have given him a chance to be out, loud and proud as a queer Asian man, although he considers himself "an average Kiwi".
He is determined to make the food he grew up with accessible to others.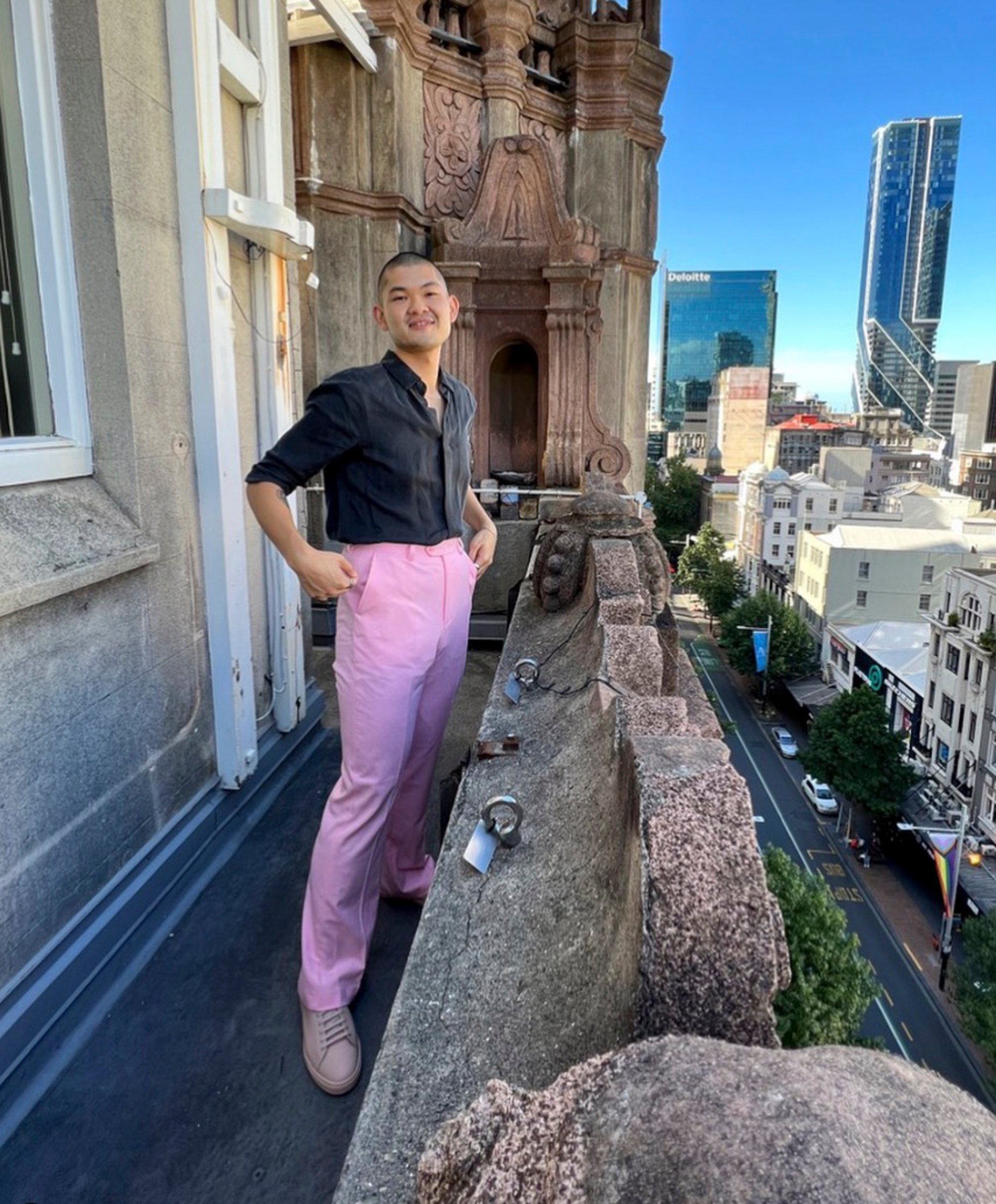 "The food I was making on the show felt political and different. However, the preparation and techniques were very approachable and I would say could easily be digested by most Kiwi palates," he says.
"The century egg is still just an egg from a bird, but it's processed in a way that tastes quite similar to chicken liver pâté. Even paua is almost like biting into a meaty clam. When food is broken down to its pure essence, it becomes less foreign."
On air during MasterChef, Low could often be heard talking about how "little Sam", a reference to a younger version of himself, would feel. Having won the competition, he says: "I would want little Sam to feel less alone and isolated in the world, to feel heard and understood. That every identity is different and beautiful, so celebrate it. All while saying the food is yummy as!"