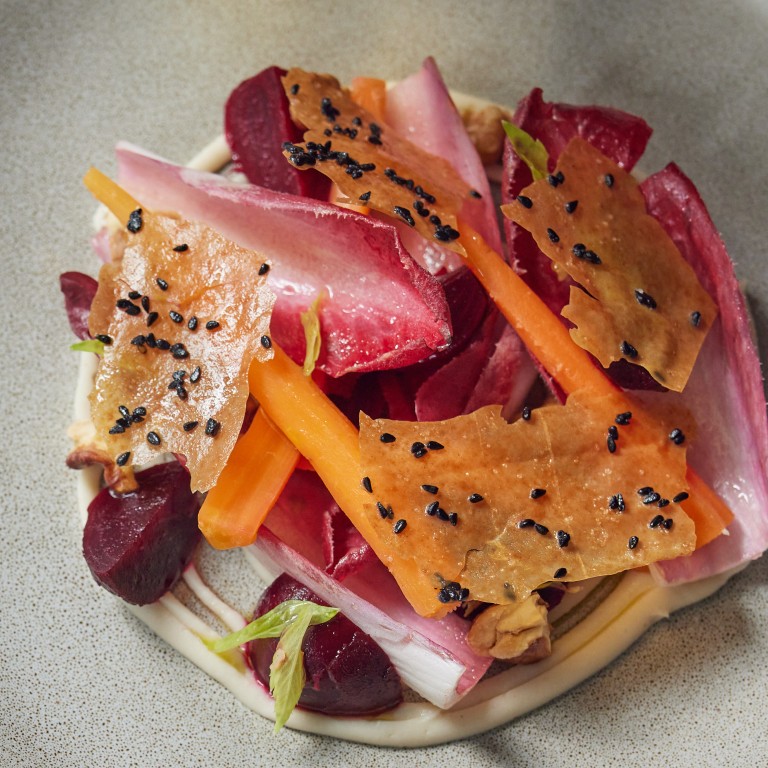 Affordable fine dining in Hong Kong? It's possible – restaurants may be getting more expensive, but not all
As ever more restaurants open in Hong Kong, we're seeing menus pushing upwards of HK$1,500 – US$200 – a head, but it doesn't have to be this way
There are a growing number of high-quality restaurants with fine food and smart service for HK$600 and under, such as Roganic and Cornerstone
When Shane Osborn opened Cornerstone in 2019, its main courses were priced below HK$200. This was excellent value given the restaurant's location in central Hong Kong and its food quality, with many ingredients sourced from the same suppliers as his lauded refined dining restaurant Arcane.
But the sharply rising costs of labour, produce, wine, insurance and utilities – to name a few things – forced him to increase prices, with mains now between HK$250 and HK$300 (US$32 to US$38).
However, its prices – with no service charge levied – are still very fair, according to the Michelin Guide's inspectors, with Cornerstone being the only Western restaurant in the city to be awarded a coveted Bib Gourmand for affordability as well as quality.
Blame it on the pandemic, the war in Ukraine, or extreme weather, but inflation is a hot-button issue for businesses, consumers and governments globally right now. For Hong Kong's hospitality industry, it's another blow to a sector barely recovering from social distancing restrictions and border closures.
For residents already living in one of the most expensive cities in the world, the challenge of finding affordable dining options gets harder. This was shown by the rise of
"two-dish-rice" meal boxes
– inexpensive meal boxes comprising a big portion of rice topped with two Cantonese dishes – in recent months.
At the upper end of the spectrum, you're spoiled for choice, with talented chefs turning out superb French, Japanese, Cantonese, Spanish, Korean, and even Latin American haute cuisine.
Yet a meal at these top tables can easily run into the thousands of dollars, with tasting menus often starting at around HK$1,000 for the food alone – before you've even thought about what wine to wash it down with.
That's not to say you can't eat well and cheaply. The city has hundreds, if not thousands, of traditional
cha chaan teng
cafes,
dai pai dong
-style restaurants, and other beloved neighbourhood food spots.
But what if you want an upscale restaurant experience with pleasant surroundings, quality crockery, comfy seating and delicious food – all for, say, less than HK$600 including service for three courses?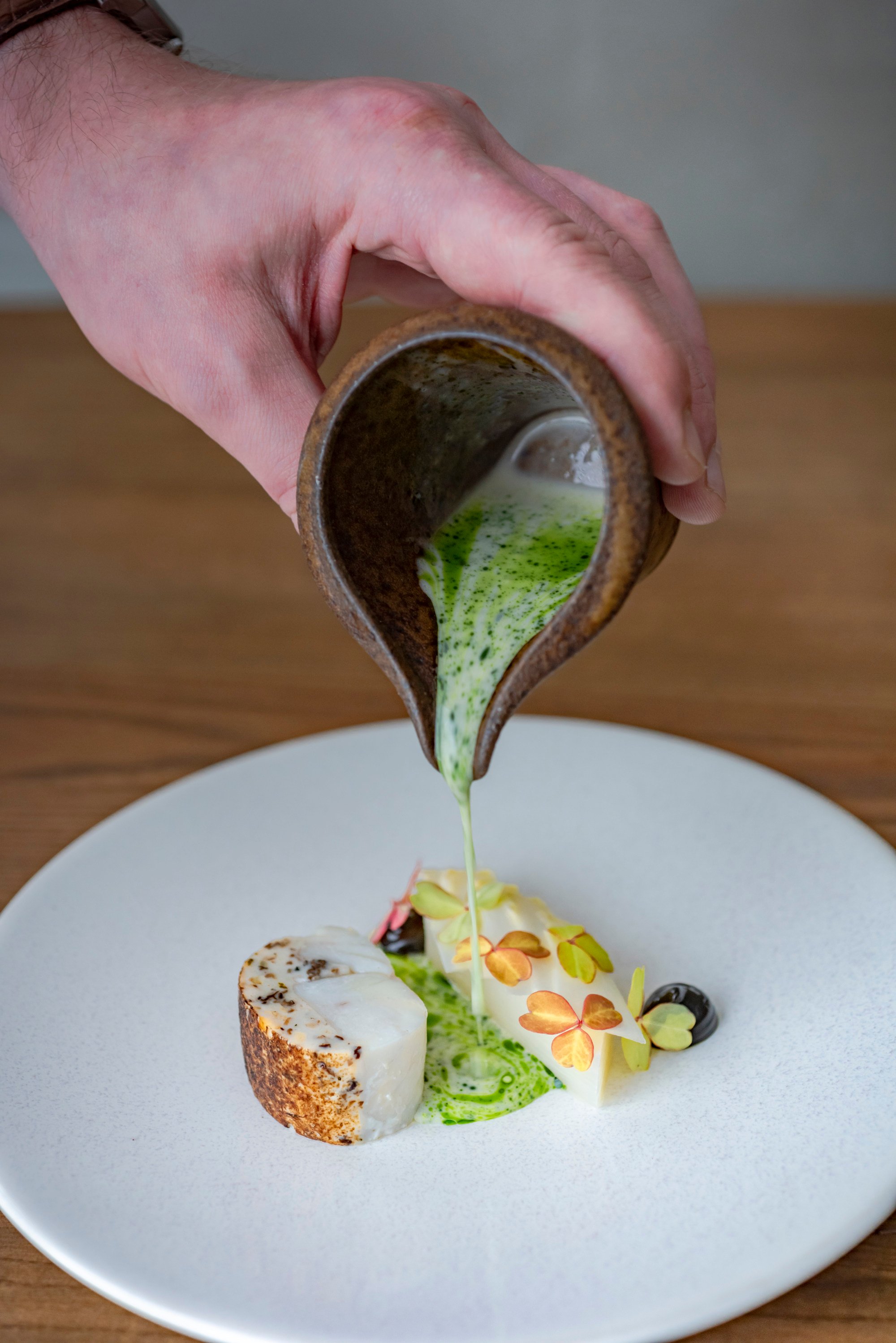 Seasoned diners will know that the best place to start is by checking lunch menus at top venues, many of which have Michelin stars.
These venues include the likes of Roganic, where a modern British meal can be had for HK$380 – whereas dinner starts at HK$880. Aaharn does a lunchtime Thai tasting set for HK$488.
Rooftop bar and restaurant Plume has three-course lunch sets for HK$490, with food coming from the same kitchen as two-Michelin-star Écriture downstairs. Also,
Yat Tung Heen
serves some of the city's best dim sum at lunchtime, starting at HK$38 per dish.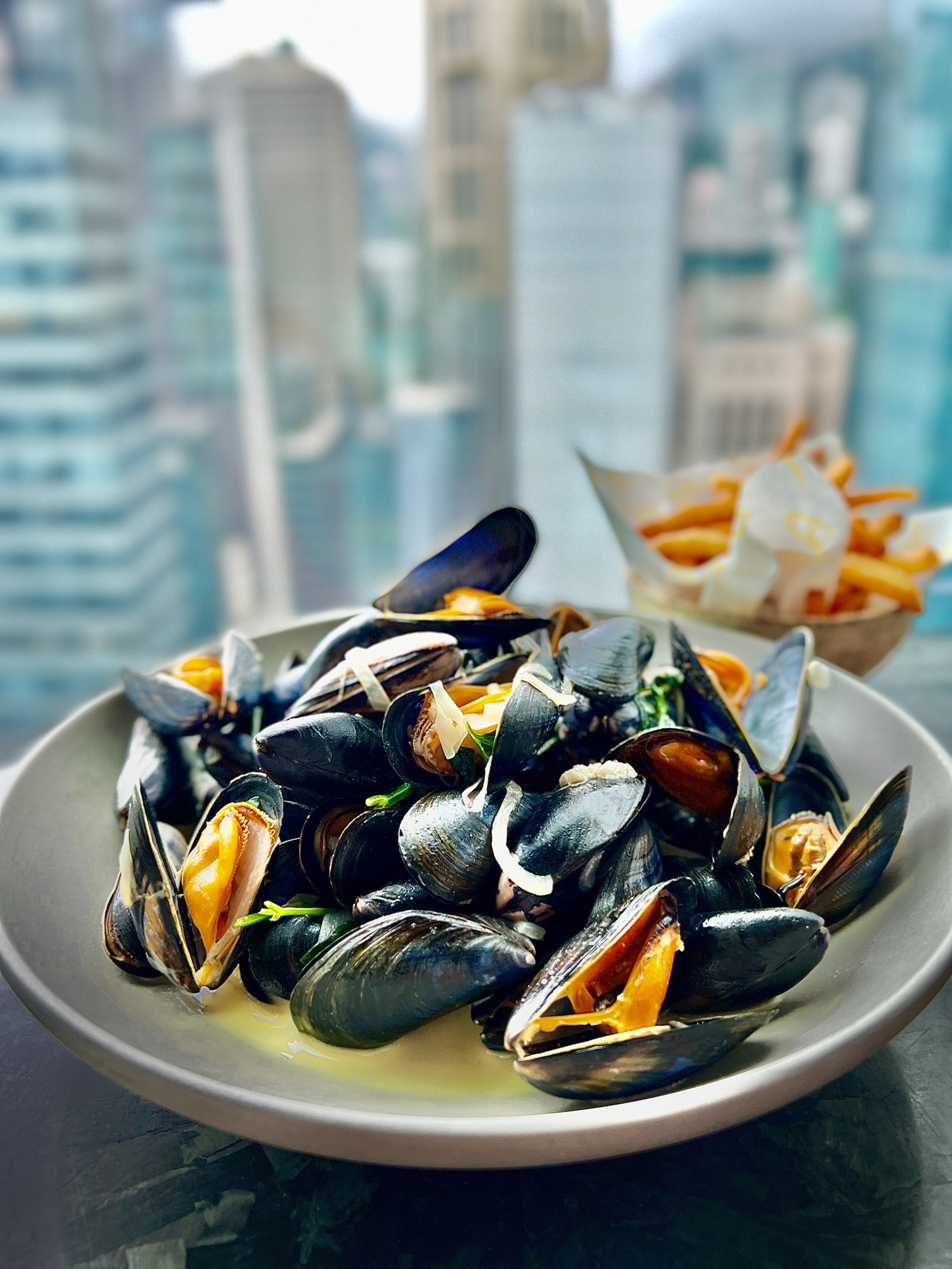 Come dinnertime, prices climb but there is still value to be found. A new and noteworthy spot to enjoy your evening meal is Ramato, a self-described "neighbourhood Italian restaurant" in Sheung Wan.
Its stylish interior could easily trick you into believing you're in a much pricier eatery – think wood-panelled ceilings, bold lemon orchard-print wallpaper, tablecloths, and cream leather chairs and sofas in the upstairs dining room.
Chef
Antimo Maria Merone
, of the Hong Kong southern Italian hotspot Estro, has designed the menu here, and chef Matteo Caripoli is in charge of the kitchen.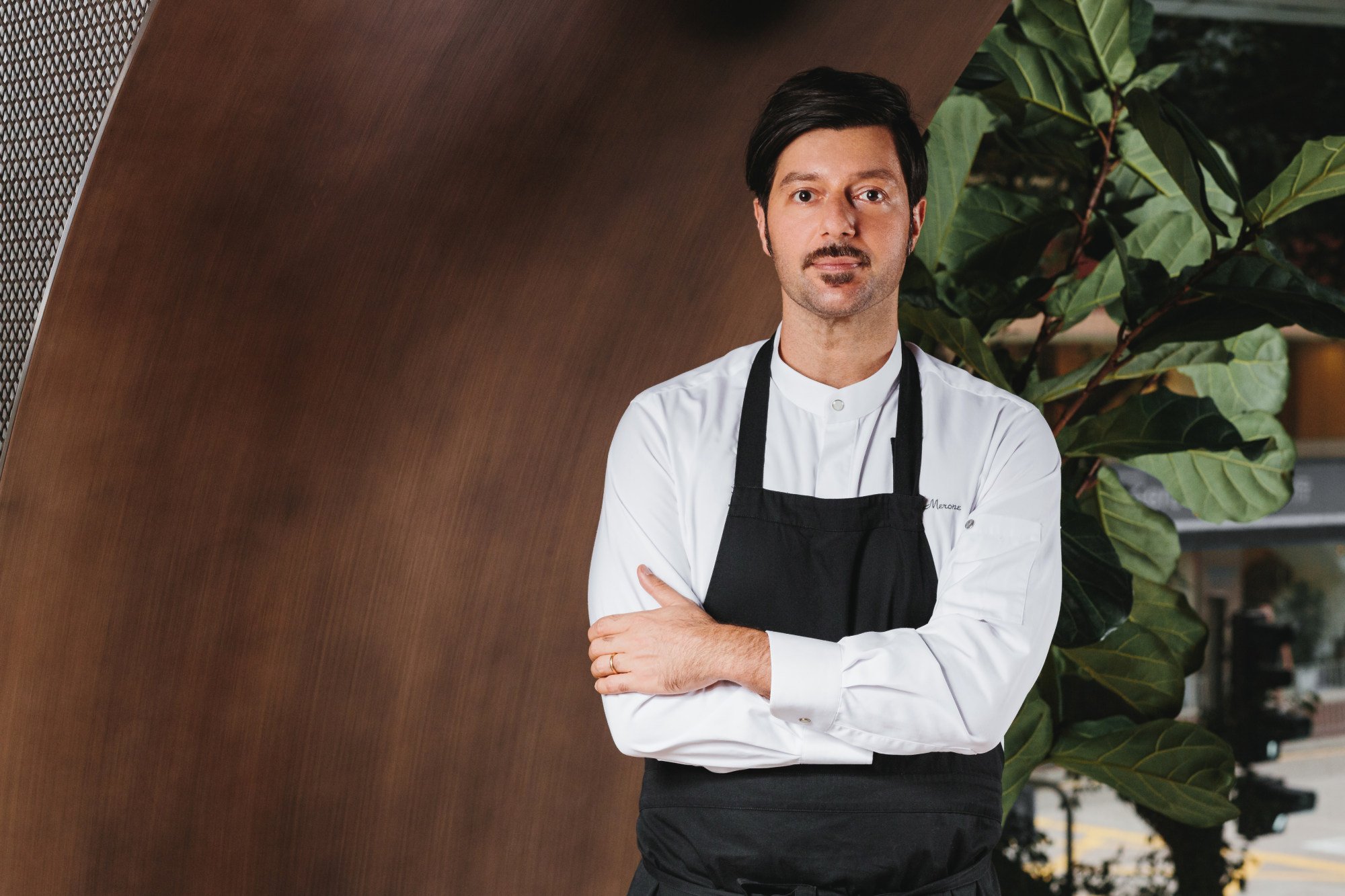 "Our whole menu is designed to offer honest Italian food with genuine flavours at an affordable price, but our pastas are especially great value," says Caripoli.
And they're delicious too, including a rich and creamy ricotta and spinach ravioli with butter and sage, and a crowd-pleasing carbonara.
Pair those with some burrata, bruschetta, a couple of sides and a luscious tiramisu big enough for two, and it should set you and your dining partner back less than HK$500 each.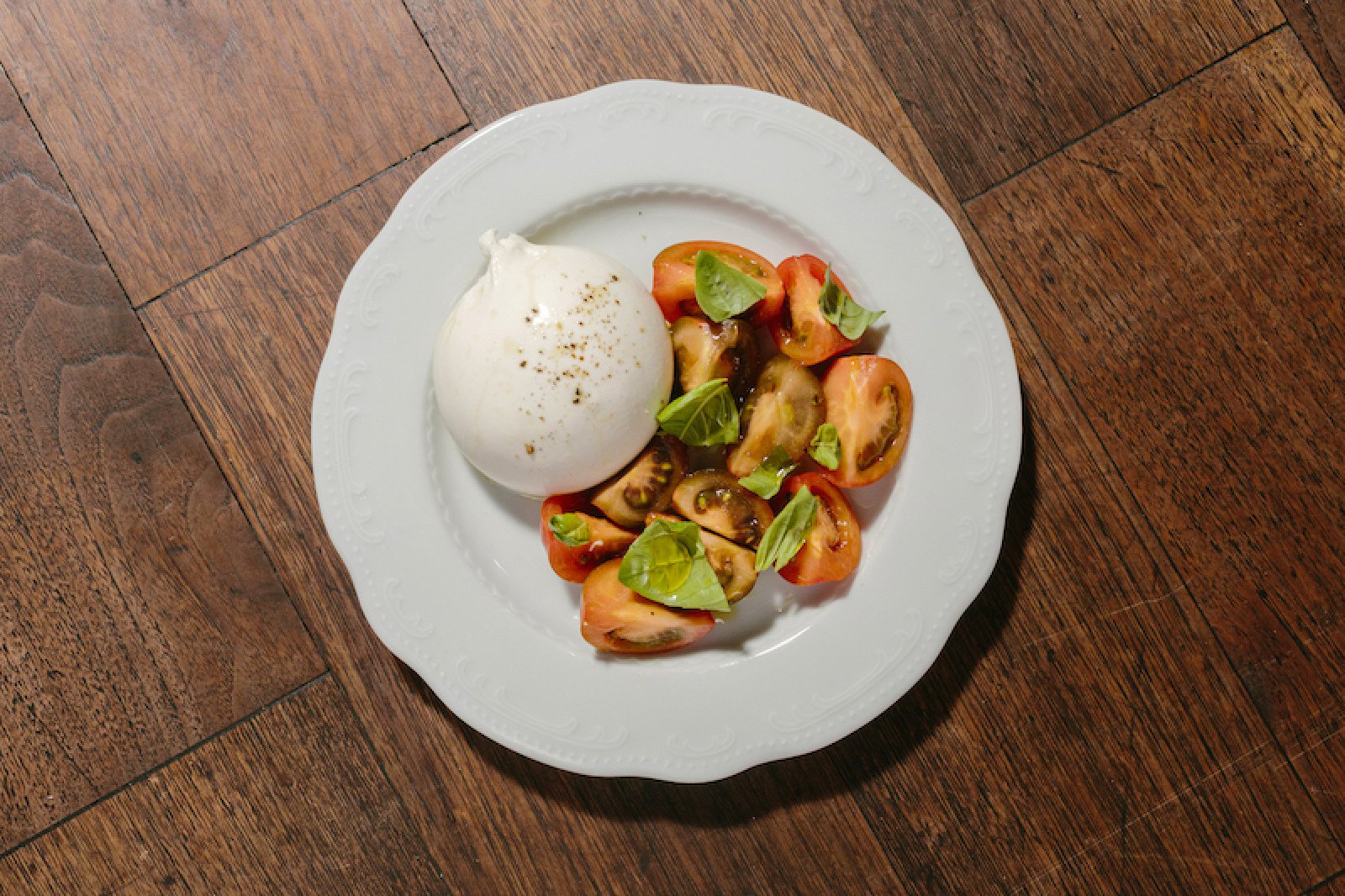 Across Victoria Harbour, Rosewood Hong Kong in Tsim Sha Tsui is known for dining outlets that are surprisingly affordable given that they are within one of the city's most luxurious hotels.
These include newly opened Italian restaurant Bluhouse, Spanish restaurant Bayfare Social, and Holt's Café – which serves a selection of local and international dishes.
Bluhouse feels like a glamorous Milanese food hall, but the views of Hong Kong Island's skyline give away the location. Most dishes are already cooked, though orders are taken at your table.
Highlights include Roman-style pizza by the slice – in particular the guanciale with its slices of unctuous cured pork jowl – and the porchetta from the rotisserie counter.
At Bayfare Social, chef de cuisine Jorge Vera Gutiérrez says that even though many ingredients need to be sourced from Europe, "the price of our tapas and paella is very reasonable in relation to the market, and we make everything from scratch".
Tapas bites range from HK$75 to HK$175, and include classics such as Iberico ham croquettes and the tortilla de patatas – Spanish potato omelette. A whole rotisserie chicken is just HK$320, while a large seafood paella cooked to order is HK$450 and can easily feed four.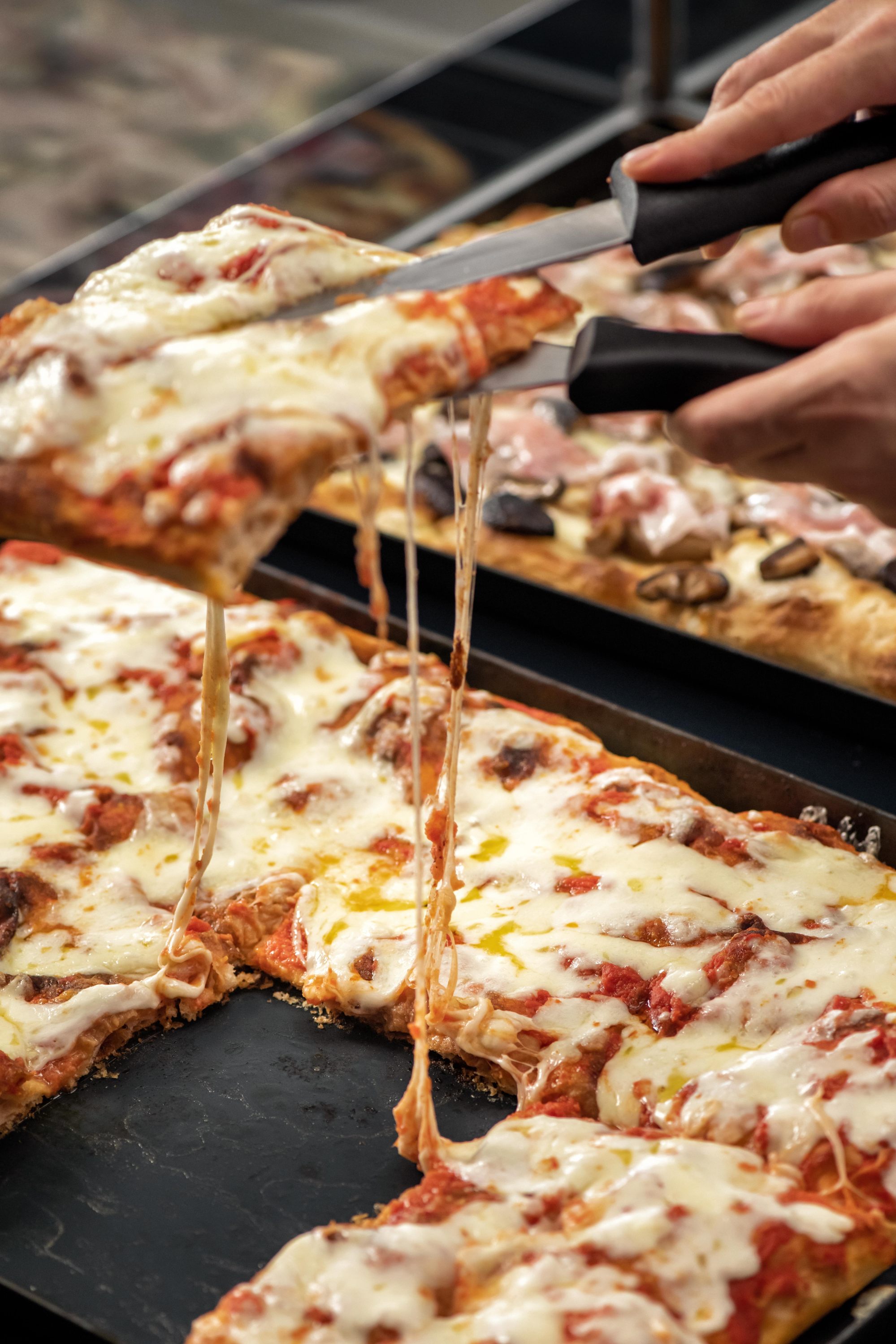 Top picks from the menu at Holt's Café are the premium versions of local favourites such as char siu rice and wonton noodles; fish and chips, and the three-course set dinner for HK$428 per person on weekdays.
In the trendy Tai Hang neighbourhood near Causeway Bay, the word is out about the new central European grill Porkcentric, where the servings are generous and the food is hearty.
As the name suggests, pork is the star ingredient, though there are many non-meat options too, including pierogi – a Polish potato and cheese dumpling cooked in butter.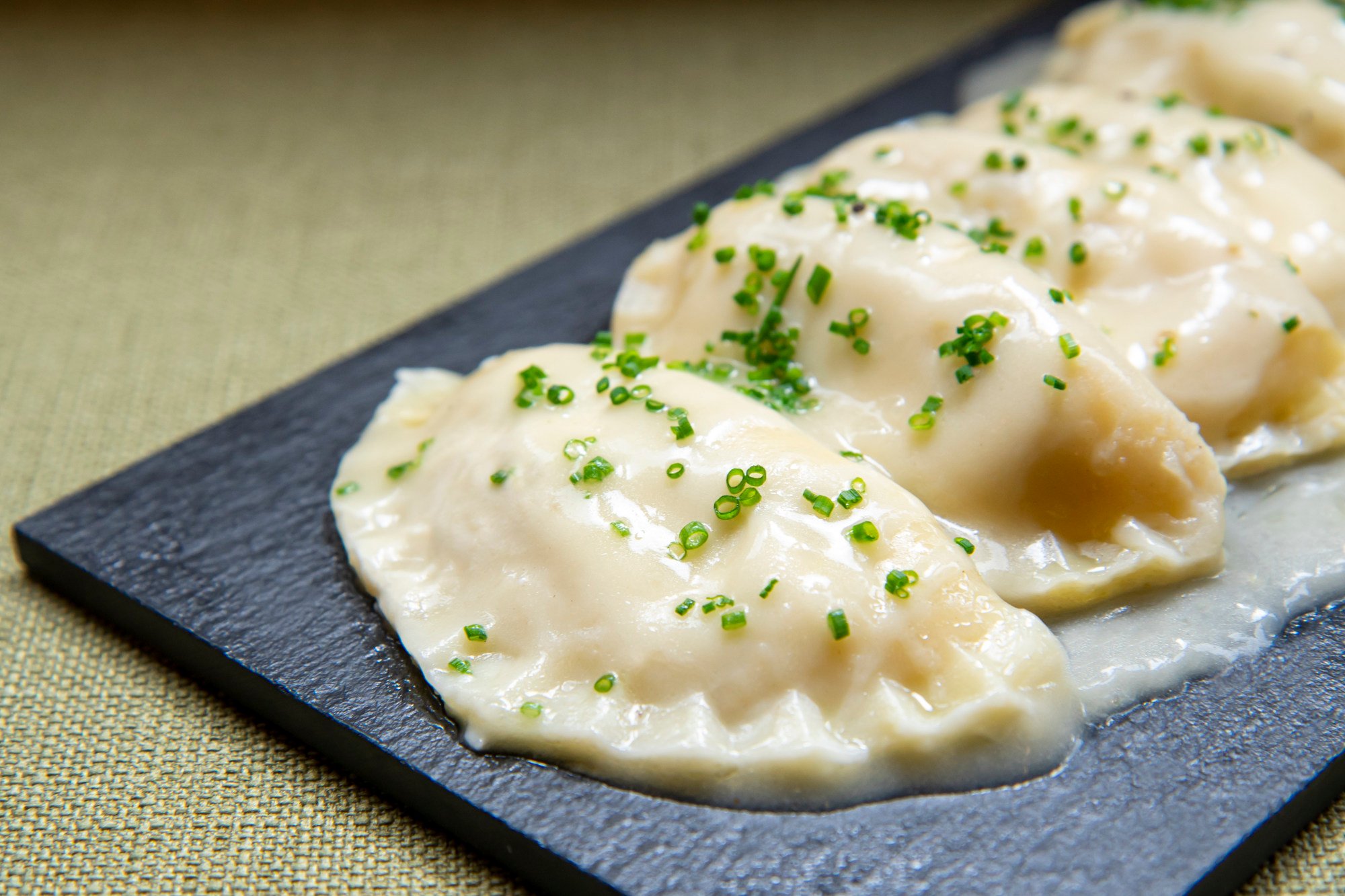 Those here for the meat will enjoy various dishes that keep with the venue's nose-to-tail ethos. Croquettes are stuffed with pigs' trotters, chickpea stew is cooked with veal tripe, and there's a large selection of charcuterie.
For small groups, chef and co-owner Giuliano Dacasto recommends the Porkcentric platter for HK$808, featuring "full portions of our signature crispy pork knuckle, spicy ribs, sausages and Cajun fries".
"To order all these dishes separately would cost significantly more [so the Porkcentric platter] is the best way to sample a variety of pork preparations," he says.
The Iberico pork knuckle braised in cider is also great value at HK$288. It's plenty for two, a delicious, quivering mound of tender meat and gelatinous fat not unlike Chinese-style braised pork shank – here served with lentil sauerkraut to balance the richness of the dish.
Dacasto's business partner, Bart Szyniec, says that "to keep costs down while maintaining quality, we've had to get smart and use every part of our ingredients throughout the menu and reduce waste to an absolute minimum.
"We also have great relationships with our suppliers and with more outlets, we can also take advantage of economies of scale."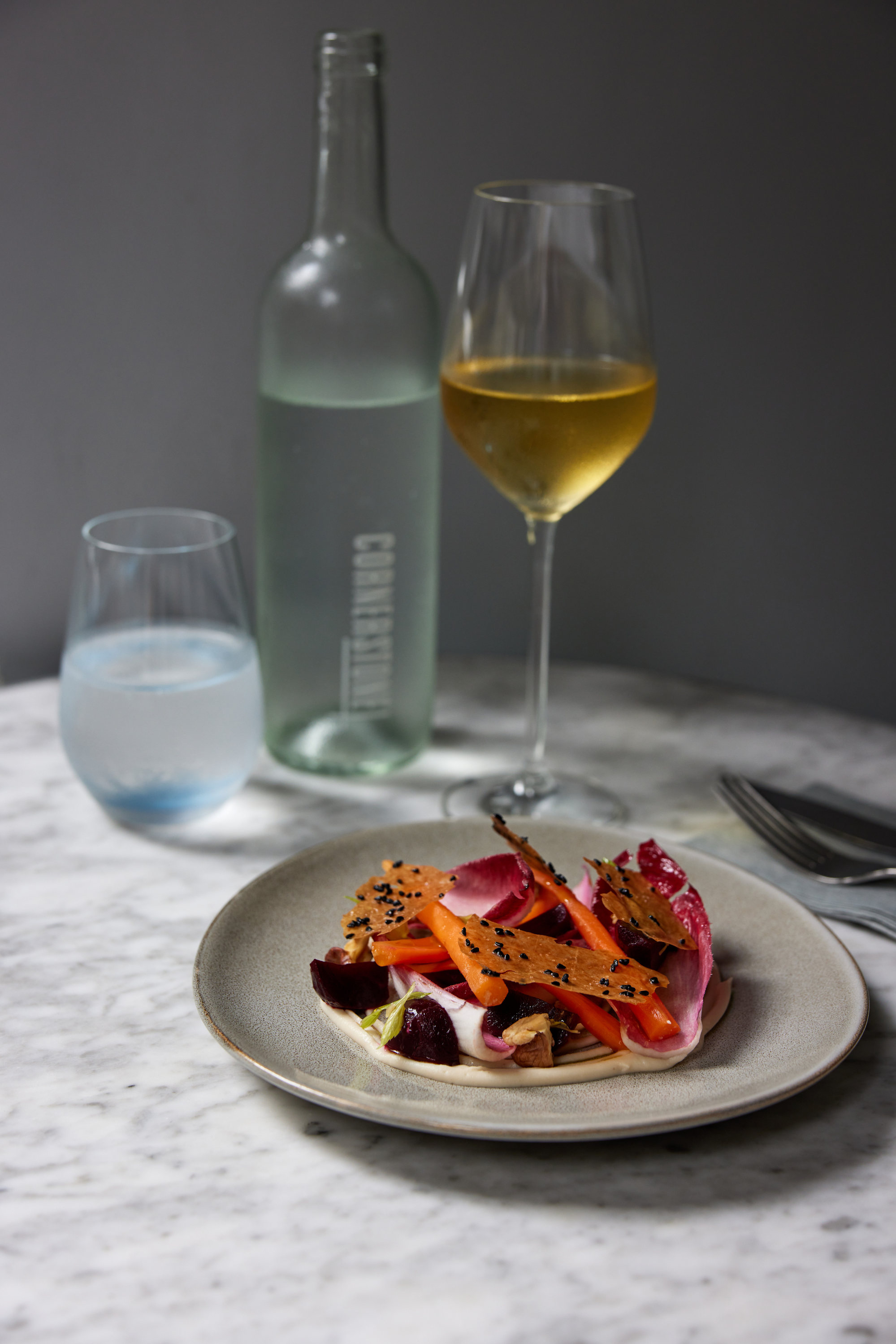 The other outlets he's referring to are the branches of Ask For Alonzo, a mini chain of well-priced Italian restaurants that has been a hit with diners in Hong Kong since launching in 2018.
Back at Cornerstone,
Osborn
agrees that minimising waste is essential to managing costs without compromising on quality. He also believes that value doesn't boil down to price alone, but is reflected in seasonally led dishes that have a lesser impact on the environment.
For that he recommends the vegetarian options, which currently include umami-laden mushroom and truffle dumplings swimming in a mushroom broth; and a refreshing chilled summer borscht with beetroot, apple, strawberry and ricotta.
On the wine front, Didier Yang, the group's operations manager, suggests choosing from less fashionable and lesser-known regions.
At Cornerstone, that could include "aromatic whites from the Rhone Valley, a crisp and refreshing Koshu from Japan and red wines from Etna [in Sicily] as an alternative to a mineral-driven pinot noir".
Ultimately value is a subjective proposition, but Osborn says that despite increased prices, Cornerstone fits the criteria "when you consider the top-notch ingredients used and the skill level of the team".
Like the restaurants featured above, it straddles the line between approachable neighbourhood joint and special occasion venue; one that's equally good for a delicious casual meal or a birthday celebration, and won't break the bank either way.
Aaharn, 1/F Armoury Building, Tai Kwun, 10 Hollywood Road, Central, Tel: 2703 9111
Cornerstone, 49 Hollywood Road, Central, Tel: 6809 9771
Plume, Rooftop H Queen's, 80 Queen's Road Central, Tel: 5200 1683
Porkcentric, 98 Tung Lo Wan Road, Tai Hang, Tel: 9169 0298
Ramato, 208 Hollywood Road, Sheung Wan, Tel: 2549 0208
Roganic, UG08, Sino Plaza, 255 Gloucester Road, Causeway Bay, Tel: 2817 8383
Rosewood Hong Kong, 18 Salisbury Road, Tsim Sha Tsui, Tel: 3891 8888
Yat Tung Heen, Level B2, Eaton HK, 380 Nathan Road, Jordan, Tel: 2710 1093