Hong Kong Cuisine's Silas Li on being a private chef to Dickson Poon and doing 'anything I want', and why he's now back cooking for the masses
Silas Li helped set up the exclusive One-ThirtyOne restaurant before being poached by businessman Dickson Poon and working as his private chef for 20 years
At Hong Kong Cuisine, he's looking to level up the standard of Chinese cooking and not 'keeping secrets', instead sharing what he knows for the next generation
Technically, Hong Kong Cuisine in Happy Valley is veteran chef Silas Li's first job cooking at a Chinese restaurant.
The Britain-born chef has over a quarter of a century of experience but mostly in Western fine dining and as a private chef.
He helped launch the exclusive One-ThirtyOne restaurant, in a remote part of Hong Kong's Sai Kung peninsula, in 2000, which quickly became popular with high-society darlings and tycoons.
That's where Dickson Poon, a luxury magnate whose company owns London's Harvey Nichols department store and Hong Kong's Dickson Watch & Jewellery chain, met Li and poached him to be his personal chef.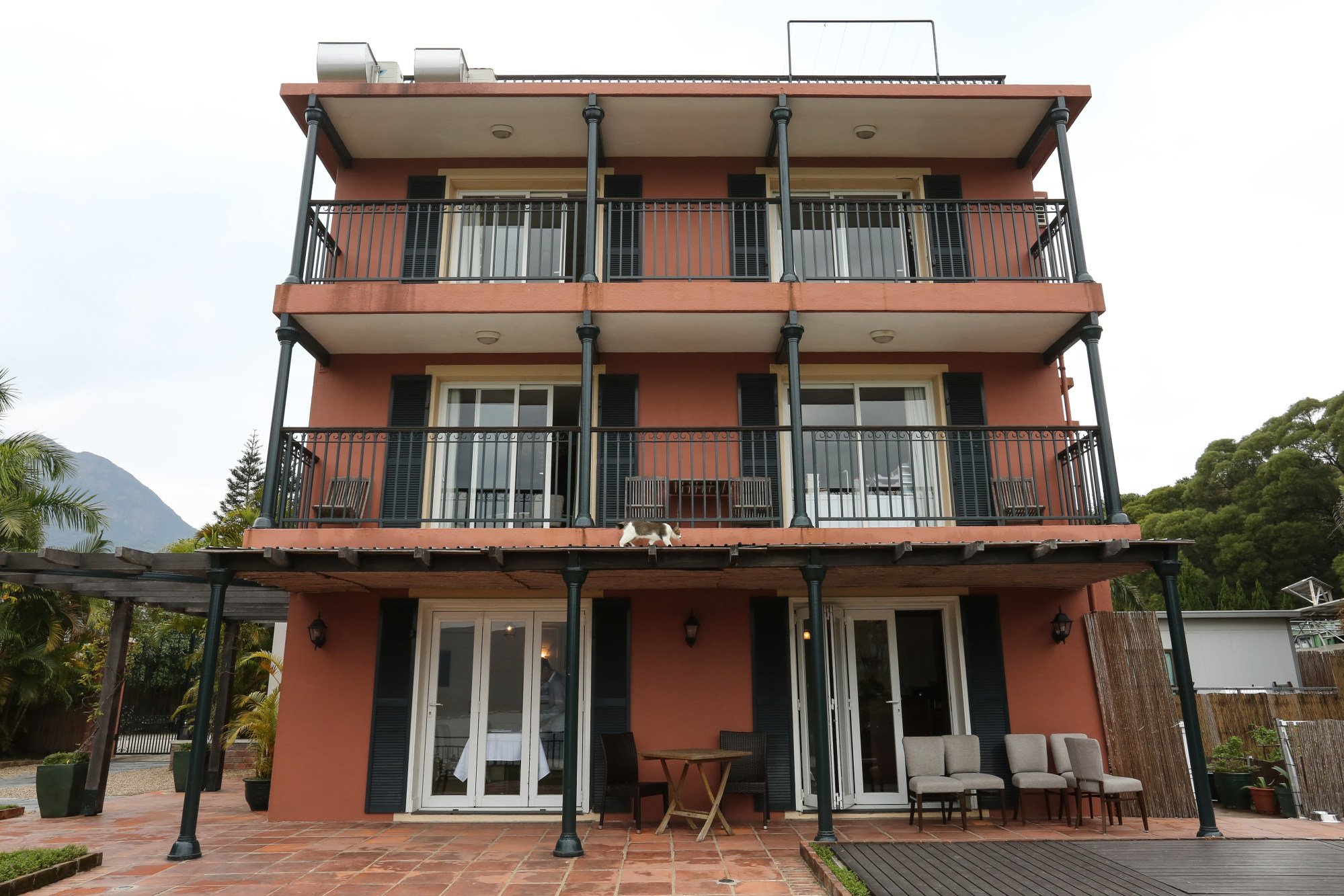 But after two decades cooking for just one patron, this year Li felt the urge to spread his wings and explore his culinary ideas and kitchen philosophy with regard to Cantonese cuisine.
"When I told Dickson, he said, 'Why are you leaving? Am I not paying you enough?' I replied, 'You pay me really well, but it's not about money. It's about what I want to do. You're the only person who can eat my food right now, but I want to share my knowledge. I want to share my food.'"
Li left his "dream job" to join Hong Kong Cuisine as its executive chef, bringing discipline and dialogue to the kitchen.
"I wanted to get rid of all their bad habits. The hygiene in a normal Chinese kitchen can be pretty horrendous. Here, it's spotless. I am even checking my staff's fingernails every day. I might check the fridge probably about 10 times a day, too.
"I decided I wanted to cook Chinese [food] because I'm Chinese," he says of the menu. "But I wanted to change certain things in Cantonese cuisine, like the mentality of a chef keeping secrets. I've always felt I wanted to share what I know, so the next generation will get better.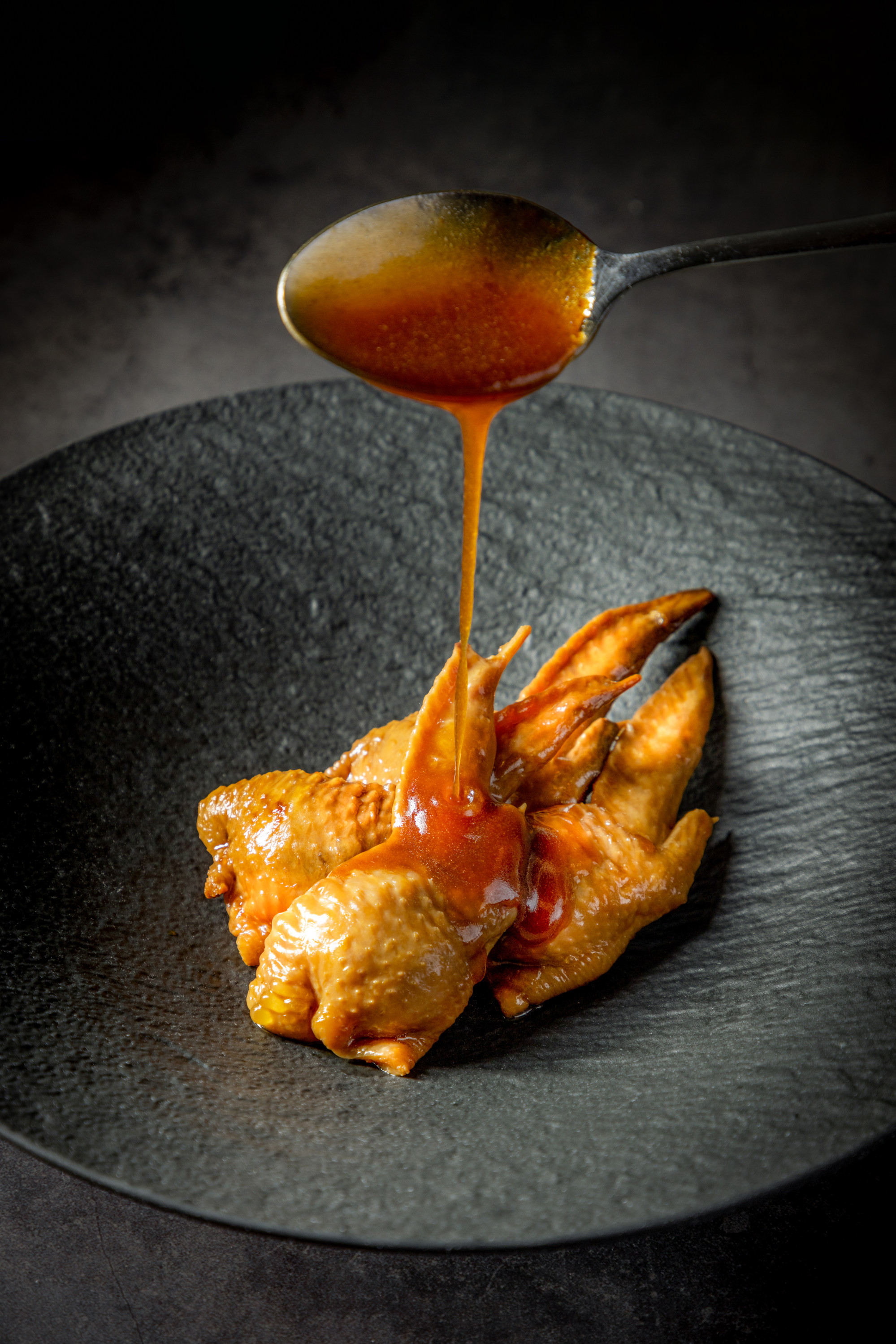 "The flavours are still very classic Chinese. To me, there's only two kinds of food: it tastes good or it doesn't taste good. I don't play around with plating as much as I used to. Maybe it's my age or being more mature, but taste is the most important factor now."
After 20 years of prepping the finest ingredients and flavours for just one customer, Li now has a gastronomic approach that is extraordinarily detailed.
This is reflected in Hong Kong Cuisine's highly refined menu, which includes dishes such as bamboo fungus stuffed with scallop mousse with a home-made XO sauce; crispy sea cucumber stuffed with fish mousse and mapo minced pork sauce; braised boneless duck web stuffed into a chicken wing; the humble egg tart reimagined as a crème brûlée tart; and an essentially triple-fried crispy chicken that is still miraculously moist.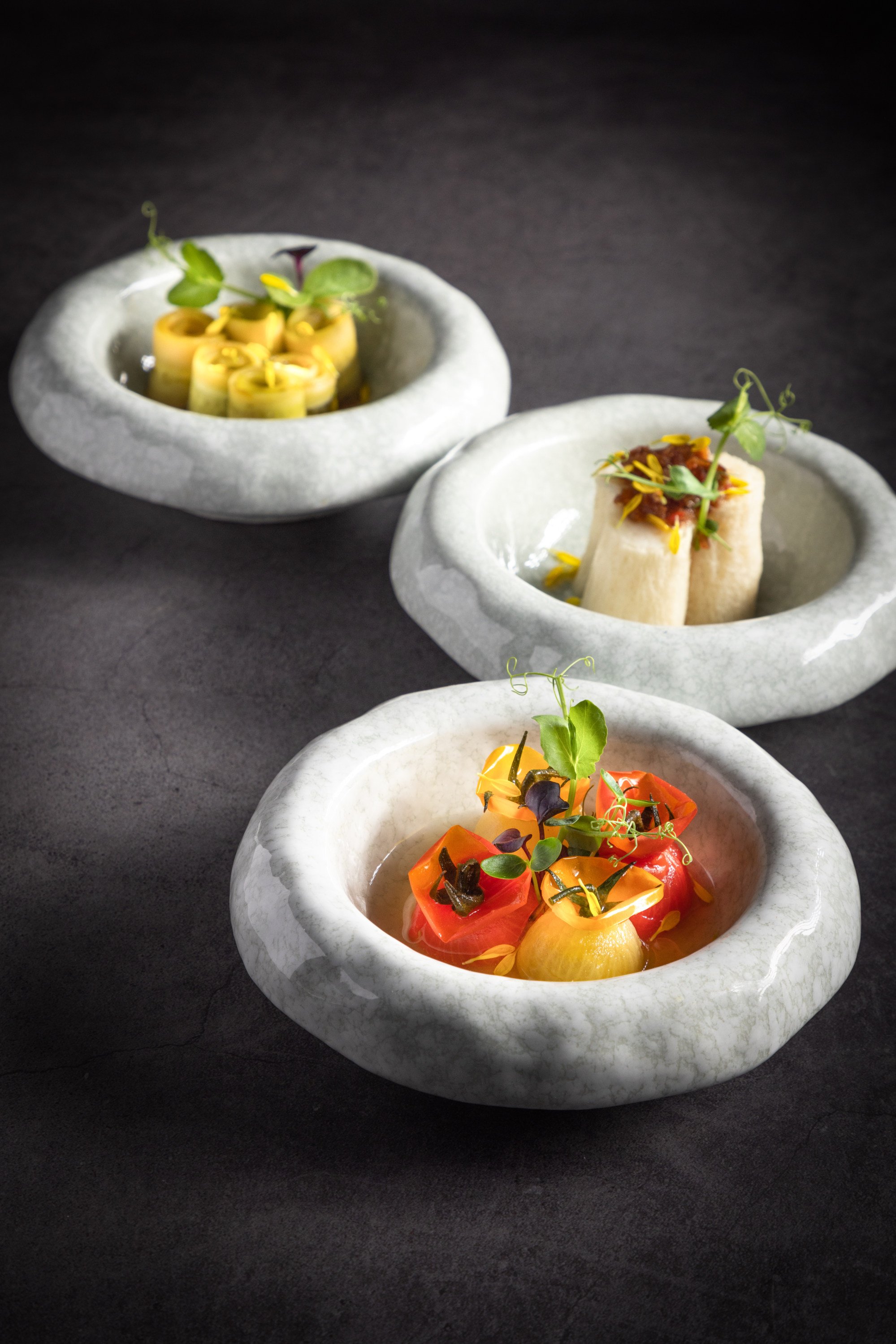 "The past 20-odd years I've learned so much in my cooking life," Li says. "I had so much opportunity to experiment because there wasn't a cost limit.
"I could do anything I want. I could cook with truffles, not just shave it into a dish. We wrapped it into scallop, in mille-feuille dessert. I could cook white truffle into congee, whatever. It was quite fun. I used Western techniques in Chinese ingredients, with nice and posh presentations.
"But I would often also go around to other Chinese restaurants pretending I don't know anything and asked chefs to teach me and show me how they prepare certain things. As a chef, I feel you always have to learn, even from different cuisines."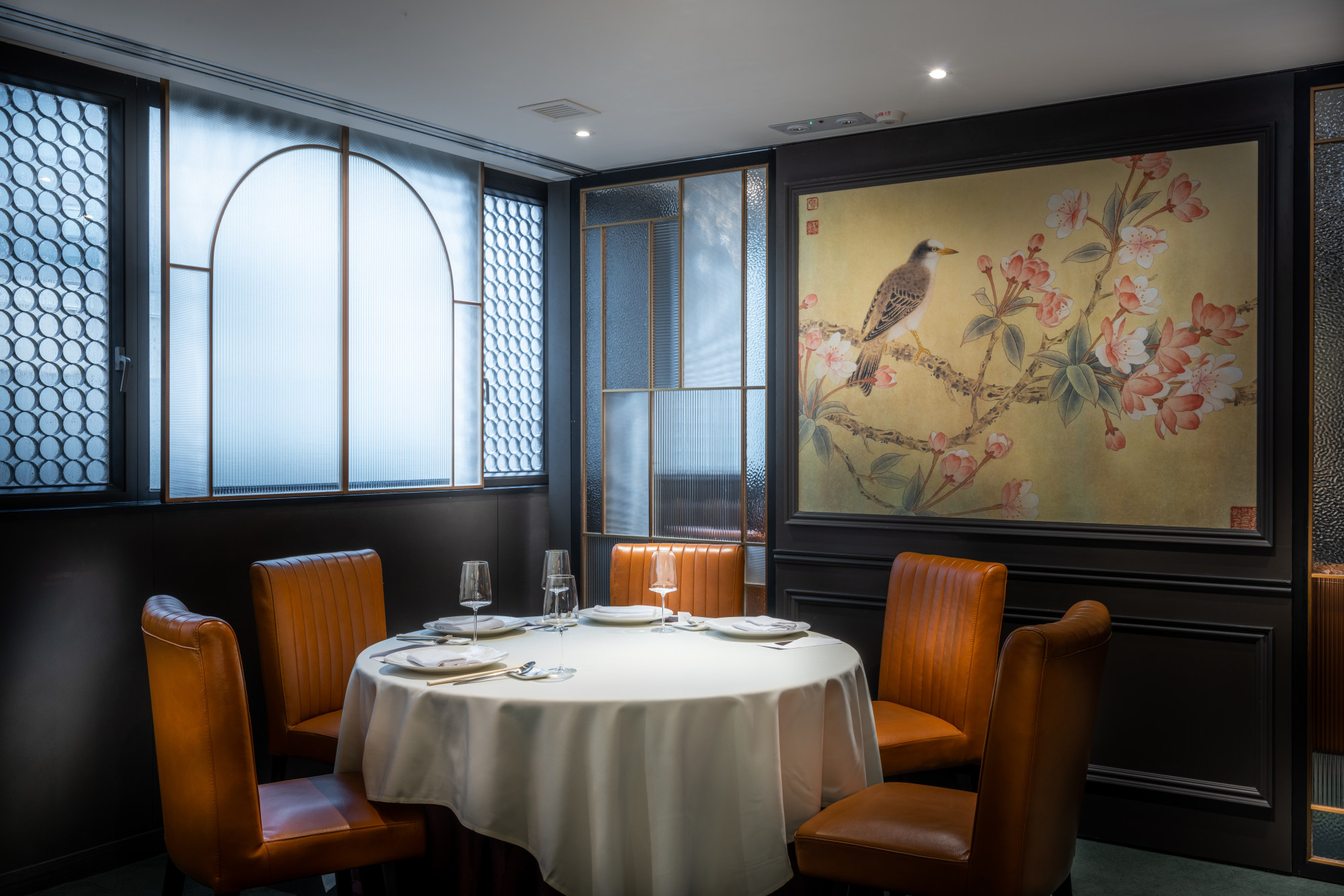 In this way, Li has come full circle. Growing up in his parent's Chinese takeaway shop, he thought a more worthy career pursuit would be the supposed higher French culinary arts. Now, he is reclaiming his Cantonese roots.
"I fell in love with cooking quite young. But at that time, I didn't want to do Chinese food because it wasn't cool," he says. "I wanted to do something a little different, so I went to culinary school. There, I had a lot of opportunity, entering international competitions when I was 16 or 17. So I just fell in love with French cooking."
He moved to Hong Kong in 1997, where he took up a job at a "quite respectable" hotel as commis chef (a junior chef doing prep and organising work). This was despite having already taken up roles as sous chef and head chef in the UK.
It was Li's father who insisted he have more humble beginnings in Hong Kong.
"My dad said, 'No, it's your first job in Hong Kong. You just start at the bottom,'" Li says.
"I saw a lot of things [at that hotel] I disagreed with – like, 'That's not crème anglaise, that's not how you make a béchamel, this is not what I was taught in the classic ways of mother sauces.' They just used milk, stock and corn starch. I quite disagreed with what they were doing, but I did it for nine months."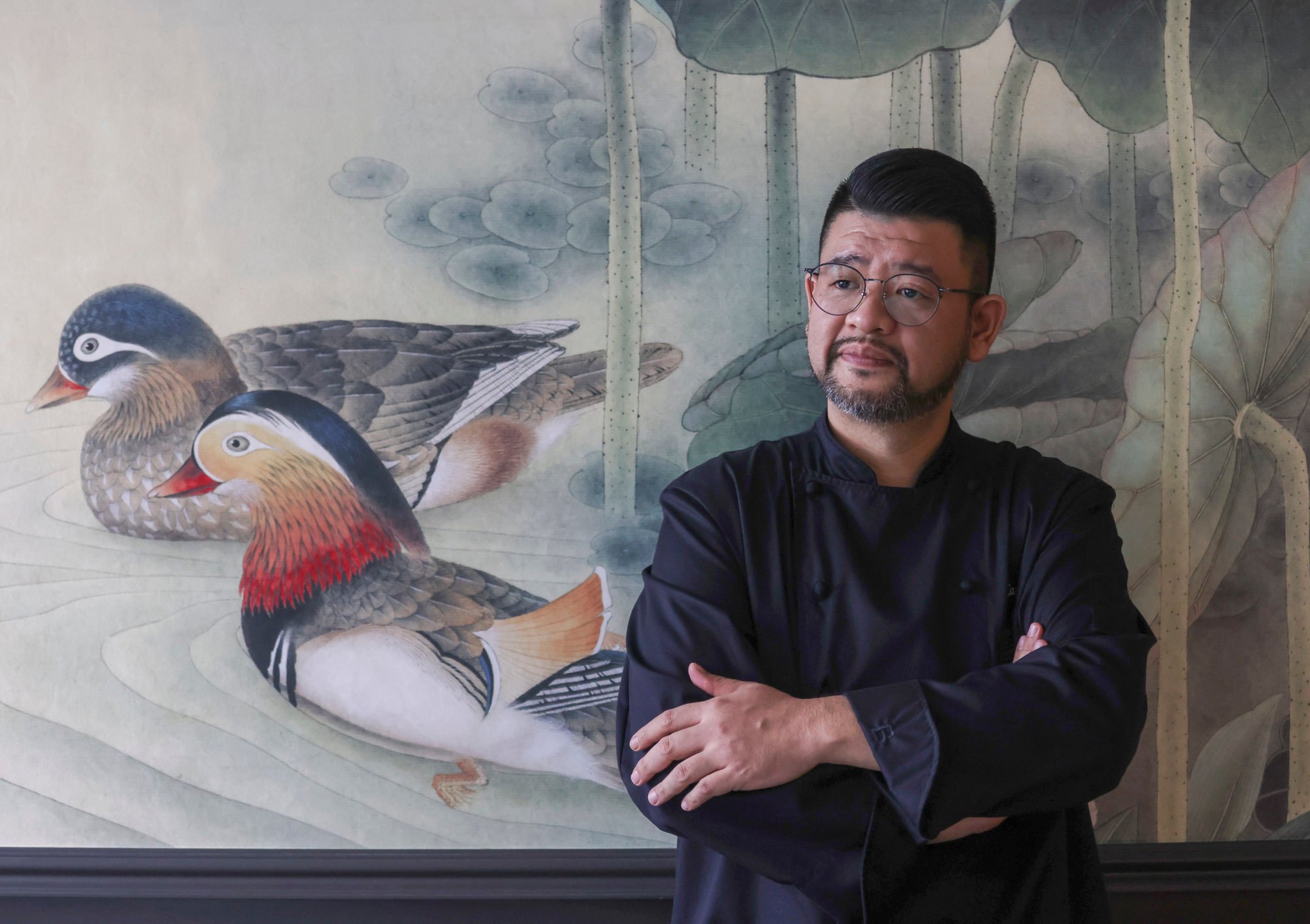 This experience led Li to help start One-ThirtyOne, a refuge and oasis to indulge in the obsessive fussiness of his preferred culinary methods. The restaurant is located in a private secluded village house that has its own boating docking and even a helipad for guests to use.
Li was able to create his own dishes and took advantage of the restaurant only offering a set menu (quite unlike other expensive establishments of the time), making something different every night. He was also very hands-on regarding the whole business.
"Everything was so detailed. I grew my own herbs and veggies. I even did my own ironing of tablecloths. It was a chef's dream. But it was hard work. I did 15 to 16 hours a day. I think it was quite a success, but my body couldn't take it. I started having trouble with my back.
"That's when Dickson asked me to work for him as personal chef. I wouldn't have to work every day with [only] a small staff, and [would] have time to rest. I was like, 'Wow, what a good offer.' So, I did it for the last 20 years. It was the perfect job.
"Now that my kids are getting older and I'm getting old too, I thought, let's come back out and do something, maybe share my knowledge."