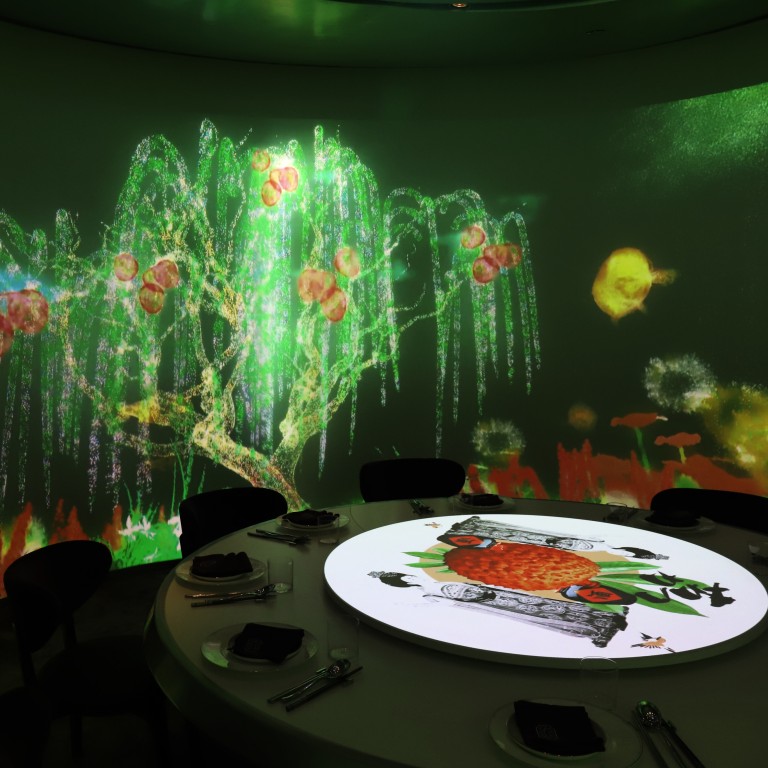 17 new Hong Kong restaurants and bars to try in September, for Japanese Wagyu, Singaporean fare, tandoori and more
Another month, another bevy of new places to eat – September sees a wave of fine dining and casual concepts, including two restaurants at the Fullerton hotel
Several of the new places serve Japanese food, including Wagyu beef and omakase, yakiniku and kushiyaki; and there's a new outdoor bar as summer's heat fades
September is a hot month for new restaurant openings in Hong Kong as exciting concepts sprout across the city.
The
Fullerton Ocean Park Hotel Hong Kong
has finally opened its doors, along with in-house restaurants Jade and Satay Inn. Causeway Bay and Wan Chai are hotspots for new places to eat, many of them Japanese – ranging from
omakase
to
yakinik
u and
kushiyaki
establishments – as well as a new branch of budget Italian restaurant Pici.
The culinary developments at Pacific Place mall in Admiralty continue, with an all-day- dining casual bistro from the Elephant Grounds team, as well as a limited 10-seat immersive dining experience, opening on the same floor.
New dining options are endless in Central, and fresh to the fray are Schnitzel & Schnaps, Luluwan, Sam Fancy, and Ramen Cubism, among others. Read on to see what adventures await your palate this September. (Restaurants are not listed in any order.)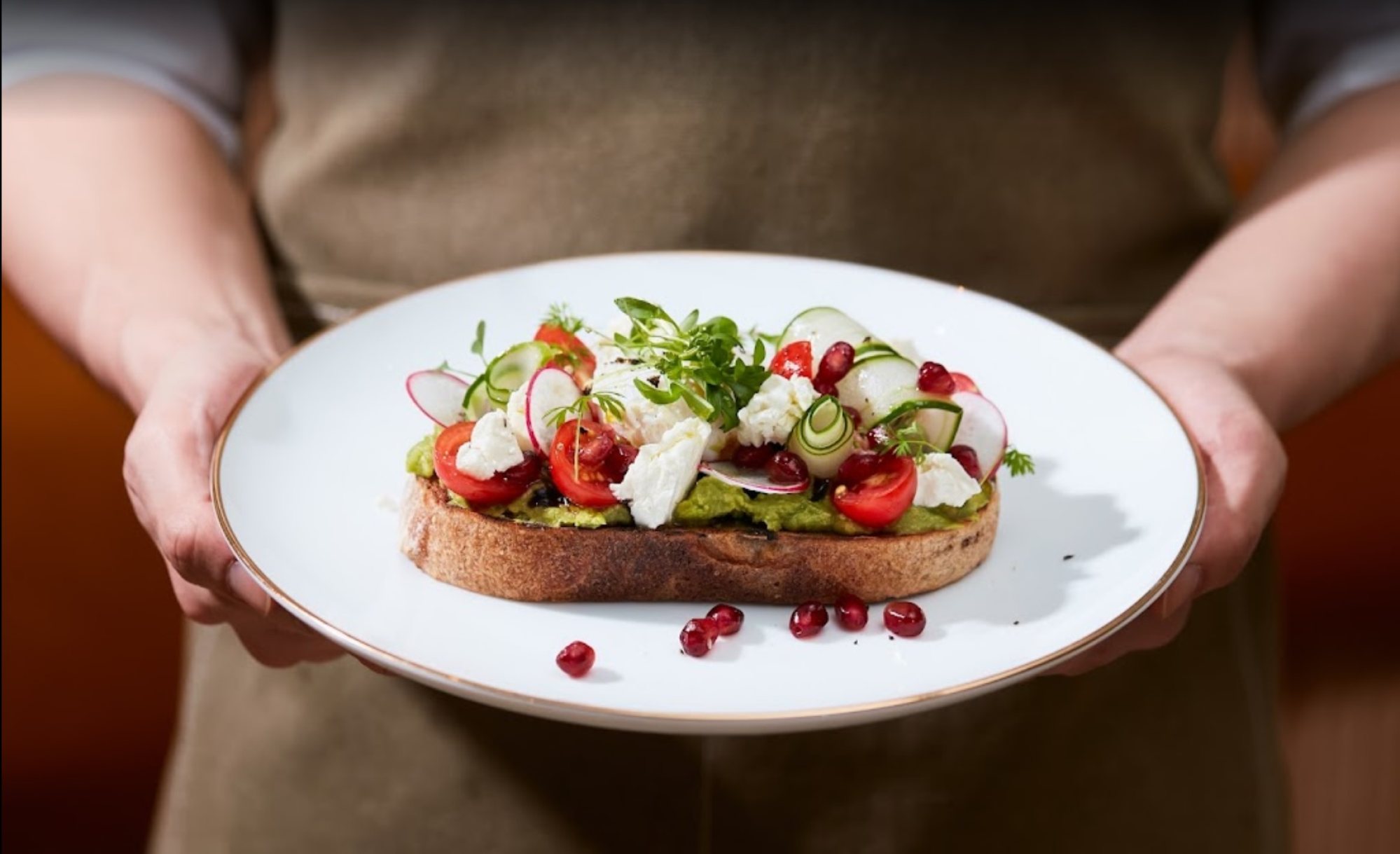 1. The Hawk & Aster
Taking up the spot where Le Pain Quotidien used to be in Pacific Place is The Hawk & Aster, by hospitality group Leading Nation (behind venues such as Elephant Grounds,
Wagyumafia
and
Sushi Mamoru
). The decor has been given an upgrade.
The all-day-dining venue features dedicated menus from breakfast to dinner, and serves burgers, sandwiches and pastas in between.
A flexible brunch menu is also available at the weekends for those who do not have time to sit down for an hours-long affair.
Shop 008, LG1, Pacific Place, 88 Queensway, Admiralty
2. Luluwan
The formerly much-loved contemporary Asian restaurant Fa Zu Jie reopens with both a new menu and a new name.
The menu changes regularly, with dishes such as shredded salt-baked chicken taco with endive, pearl onion and sand ginger sauce. Patrons can expect the same level of service, top-notch dishes and free corkage as before.
20 D'Aguilar St, Central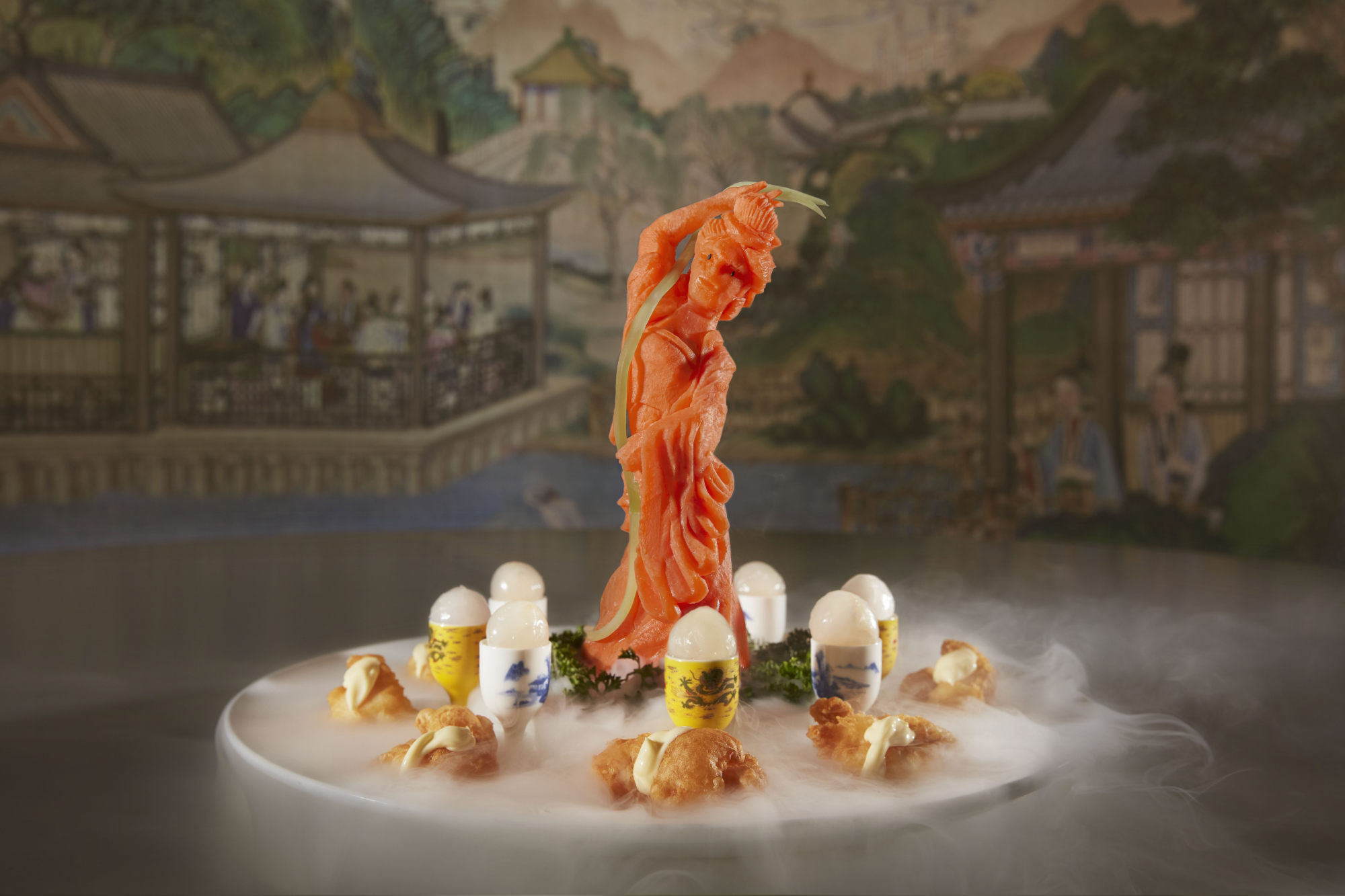 3. Jing
The immersive dining trend continues in Hong Kong, with newcomer Jing in Pacific Place.
The unique experience only seats 10 guests and takes diners on a journey through China's Tang dynasty.
Be dazzled by the changing scenery in the dining room as you sample dishes such as Yang Guifei lychee lobster, made with fresh Australian lobster, as well as "Duck Pear Symphony at the Li Yuen Opera".
Shop 002, LG1, Pacific Place, 88 Queensway, Admiralty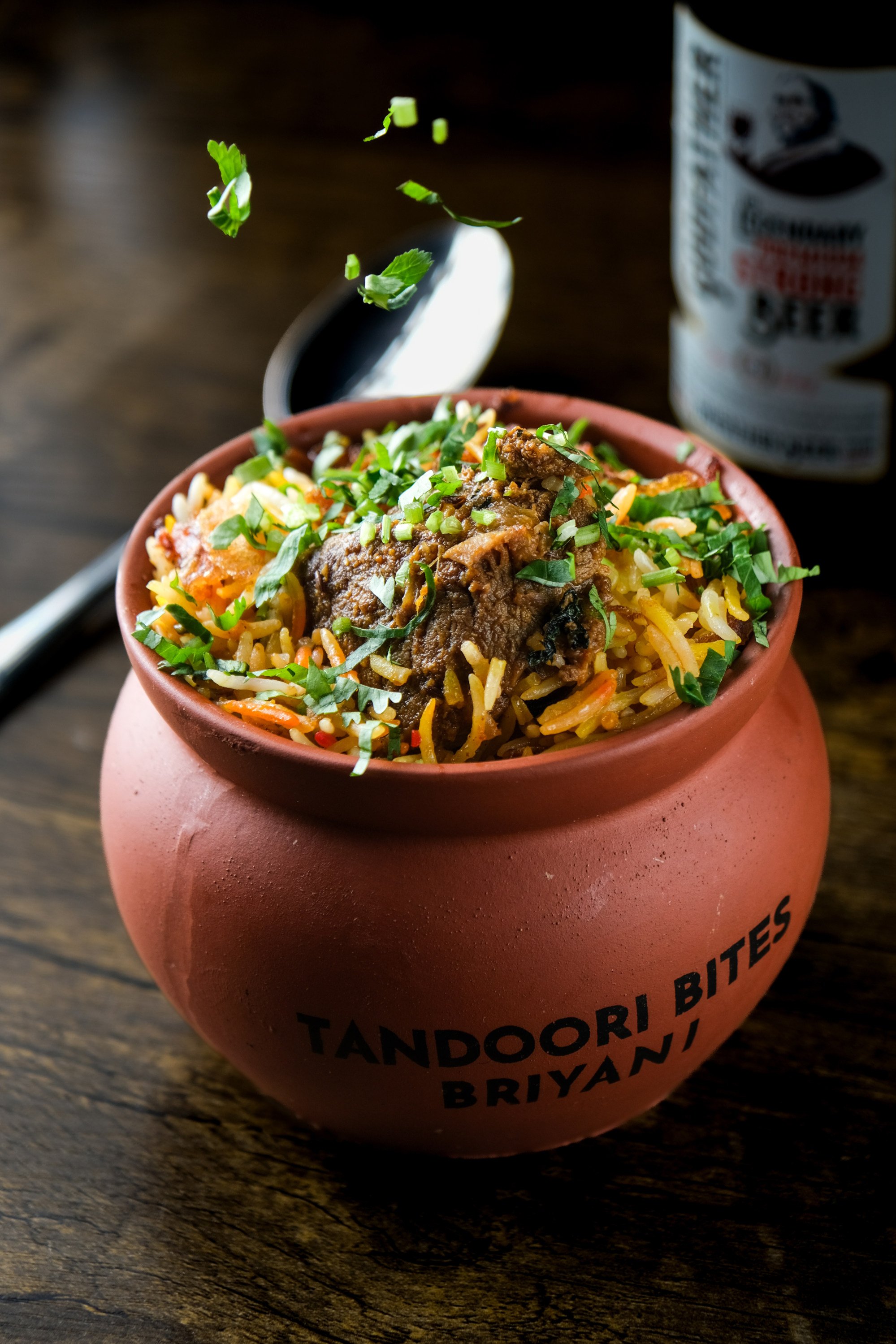 4. Tandoori Bites
Spice purveyors Saffron have opened a restaurant to serve authentic, hearty Indian cuisine.
With a brick tandoor oven at its disposal, the restaurant offers dishes including tandoori chicken momo, chicken tikka nanza, tandoor oven lamb biryani and Goan fish curry.
178 Queen's Road West, Sai Ying Pun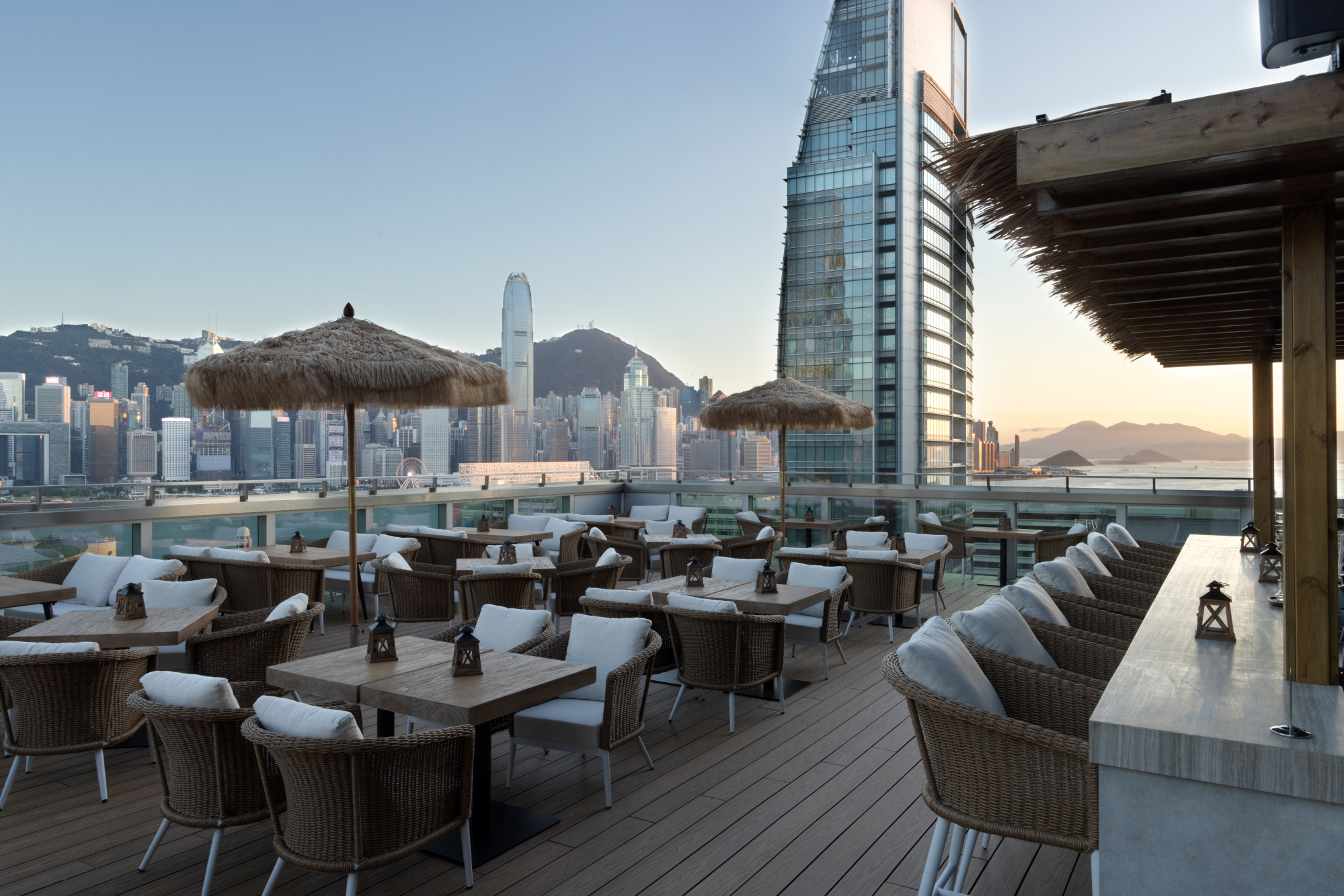 5. Kaboom
As the humidity drops for autumn it's time for terrace dining.
New rooftop bar Kaboom sits on top of Tsim Sha Tsui's Prince Tower and provides sweeping views of the harbour, and comfort food such as typhoon shelter crab pasta, golden fried rice topped with grilled pork chop and spiced tomato gravy. Tongue-in-cheek cocktails include No More OT Please and I Need to Keep Fit.
20/F, Prince Tower, 12A Peking Road, Tsim Sha Tsui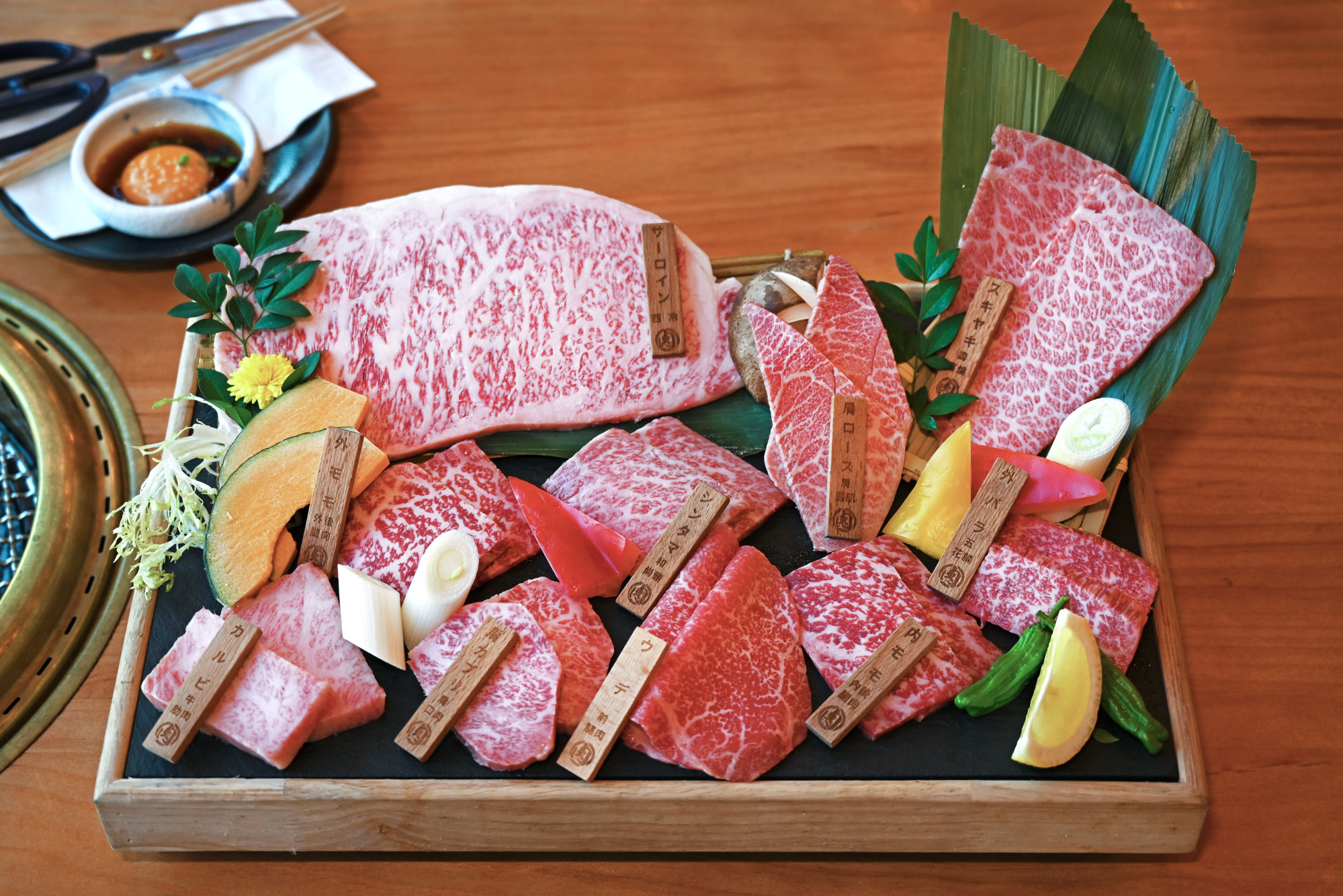 6. Miyazaki Niku Honpo
For fans of Wagyu, Miyazaki beef needs no introduction. Now the famous all-you-can-eat restaurant from Kyushu has opened its first branch in Hong Kong.
Sink your teeth into exclusive meat from Ouka Farm, which only raises 100 cattle each year, for a minimum 900 days, on a special diet of Chinese herbs, Aspergillus, omega-3-rich fermented sugar cane pulp and pineapple pomace – all to enhance the flavour.
6/F, Sugar+, 25-36 Sugar Street, Causeway Bay
7. Sumibi Dining En
A kushiyaki specialist providing omakase sets has opened in Wan Chai.
For HK$788 (US$100), treat yourself to appetisers, 10 kushiyaki skewers and dessert. Exclusive cuts include chicken ovaries, aged chicken wing and aged ox tongue, not to mention the signature egg rice.
Shop B&C, Wai Sun Building, 392-402 Jaffe Road, Wan Chai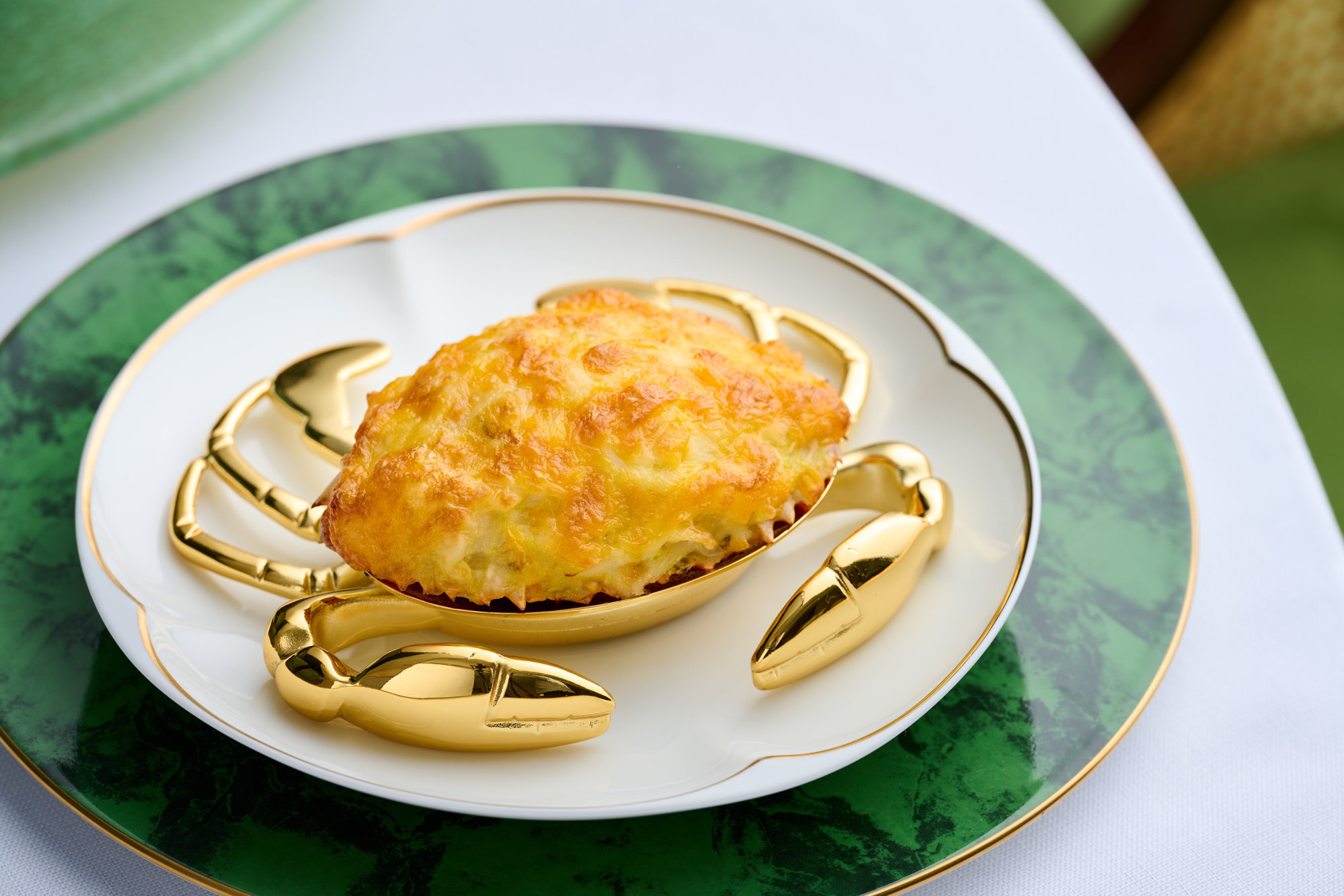 8. Jade
A new hotel means new restaurants and The Fullerton Ocean Park Hotel Hong Kong has welcomed Jade within its ranks.
Helmed by executive chef Lai Ching-shing, previously at City Garden's Yue, the kitchen puts out innovative dishes such as bak kut teh xiao long bao, steamed Hong Kong heritage minced pork with foie gras and scallop in hot stone pot, as well as comforting classics such as baked crab shell stuffed with fresh crabmeat and onion, and double-boiled fish soup with fish maw and spotted grouper fillet.
2/F, The Fullerton Ocean Park Hotel Hong Kong, 3 Ocean Drive, Wong Chuk Hang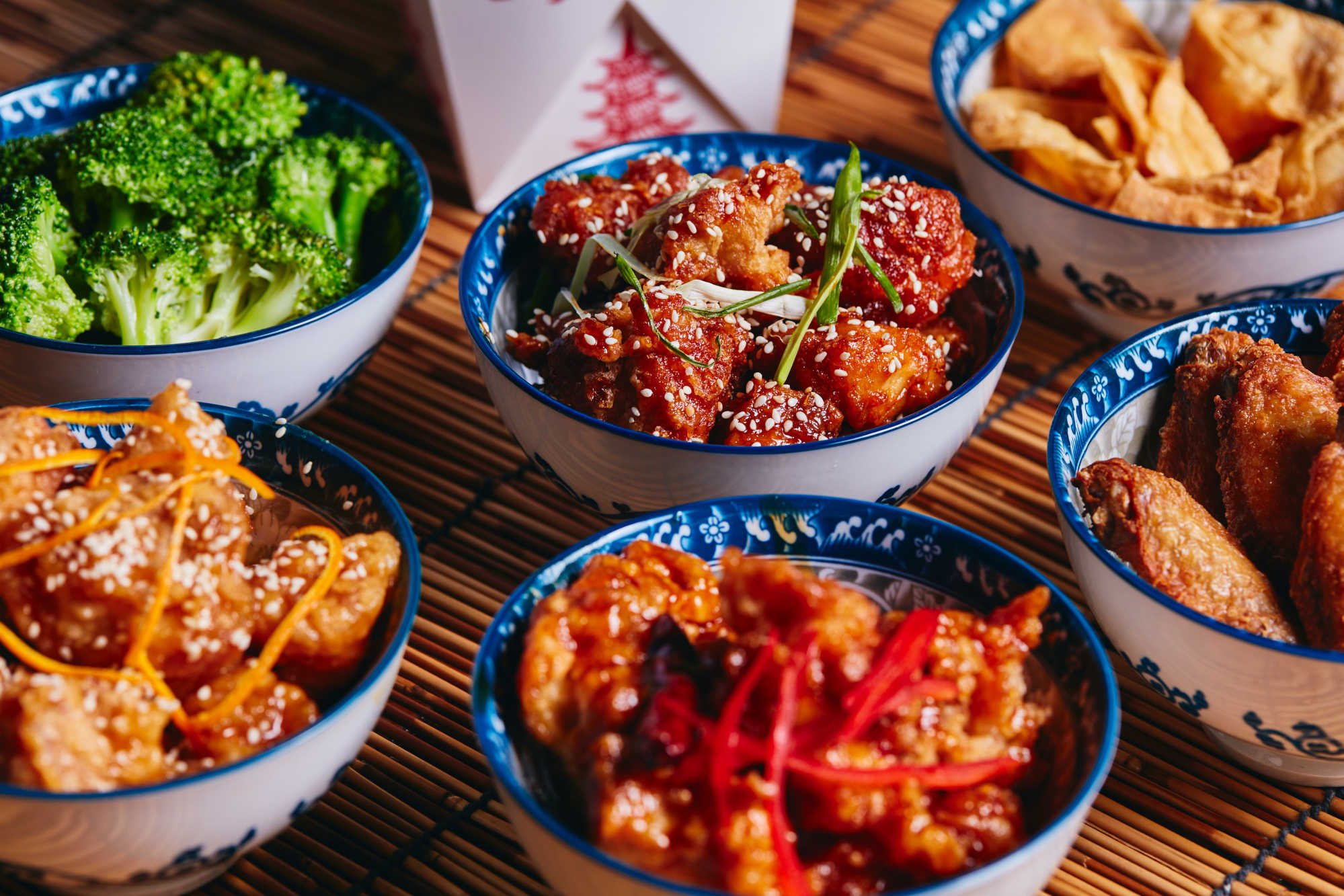 9. Sam Fancy
Paying homage to Chinatown kitsch, Sam Fancy is a homophone for the Cantonese pronunciation of San Francisco, home of the world's oldest Chinatown.
The new bar and restaurant is in The Plaza on D'Aguilar Street in Lan Kwai Fong. Head to the third floor to try the Chinese-American classic General Tso's Chicken; the fourth floor is where you can wash it down with tipples such as Ambrosia, made with sriracha, or French Concession – a medley of Porcelain Shanghai dry gin, ginger and lemon.
3/F and 4/F, The Plaza, 21 D'Aguilar Street, Central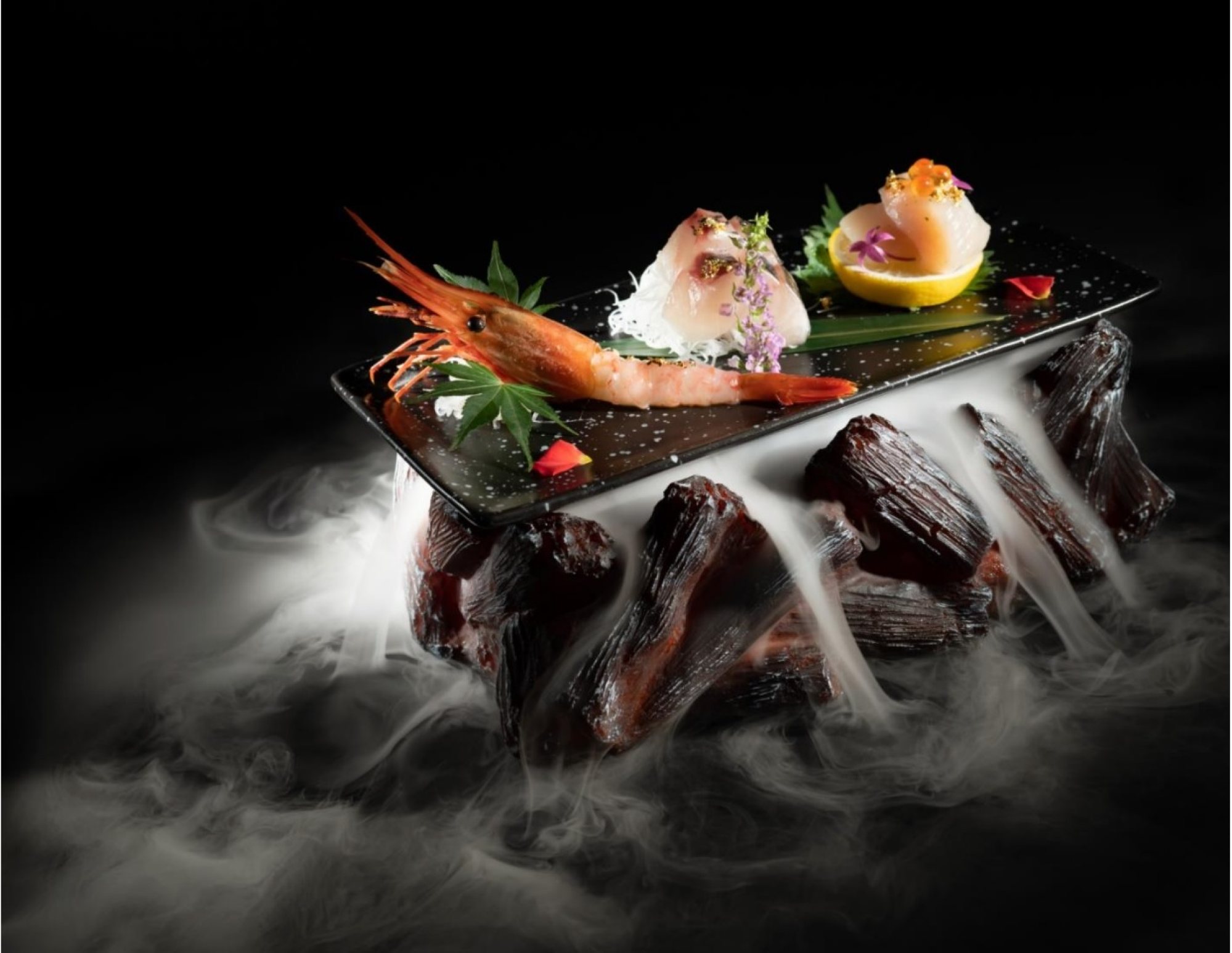 10. Yama
A new omakase specialist has landed on Causeway Bay's Yiu Wa Street.
Yama has six ingredient-focused nine-course menus, from chicken that starts at HK$688 to crab that will cost HK$1,388. Other ingredients include Kurobuta pork, Wagyu, seafood and fish. Many dishes are served with dry ice and gorgeous plating.
15/F, The Zing!, 38 Yiu Wa St, Causeway Bay
11. Le Marché Steak & Frites
A chef who previously worked at the steakhouses of the InterContinental Hong Kong and House 1881 heritage hotel has opened a steak frites restaurant in Tseung Kwan O.
Apart from gorgeous black Angus steak, there is also cheese-baked fresh Boston lobster, roasted free-range farm chicken and more.
Shop 25, Papillons Square, 21 Tong Chun St, Tseung Kwan O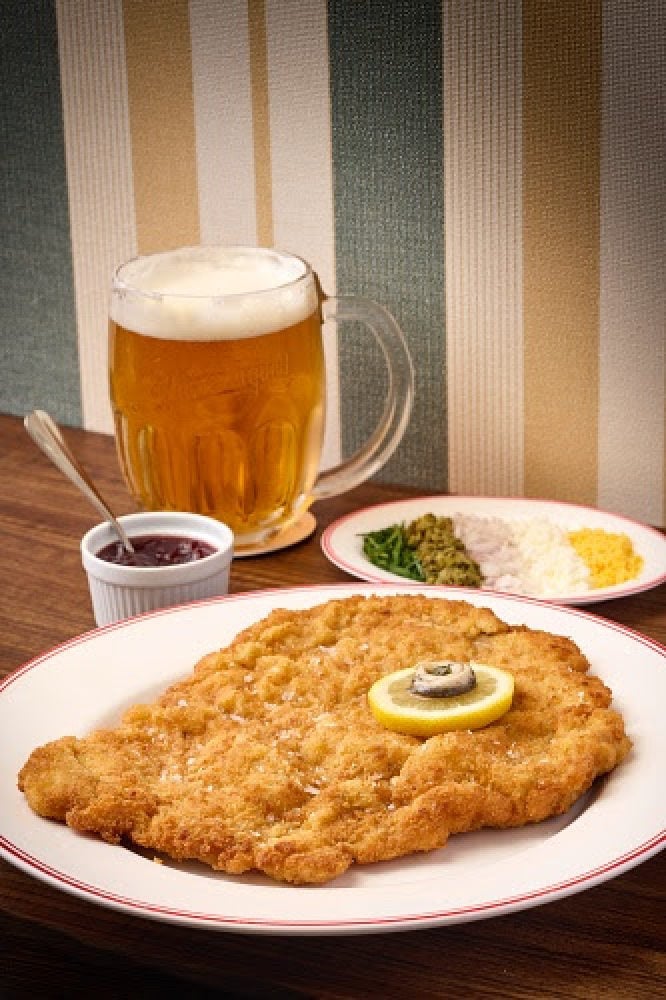 12. Schnitzel & Schnaps
Get ready for comfort, Central European style.
Next to the Soho escalators on Hollywood Road, this new restaurant from the Epicurean group offers two floors of spacious seating, with dishes including Wiener schnitzel, schnitzel à la Holstein and swordfish Milanese. Other items include cured salmon, currywurst and potato rösti.
Wash it all down with cocktails made from its extensive list of German and Austrian schnapps.
C Wisdom Centre, 35 Hollywood Road, Central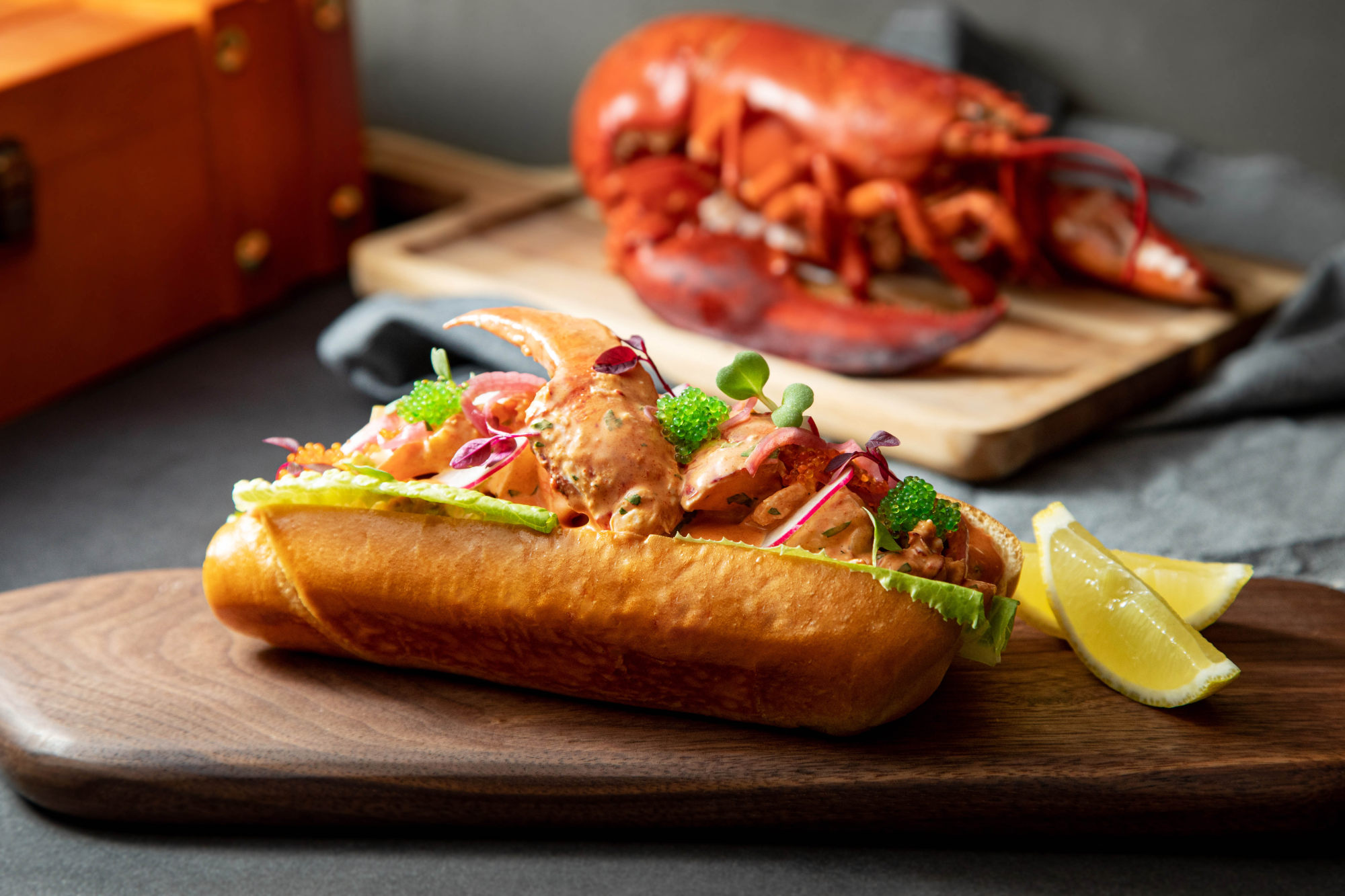 13. Chef's Cuts
Inside former grocery mecca Central Market, Chef's Cuts features a menu inspired by the notion of fresh ingredients and premium produce from reputable sources.
Signature dishes include house fat-aged black Angus rib-eye, lobster and tiger prawn roll, and smoked pastrami Reuben. A feast of seafood includes Boston lobster, Norwegian salmon and Prunier caviar, sold by the tin.
Shop G01-03, Central Market, 93 Queen's Road Central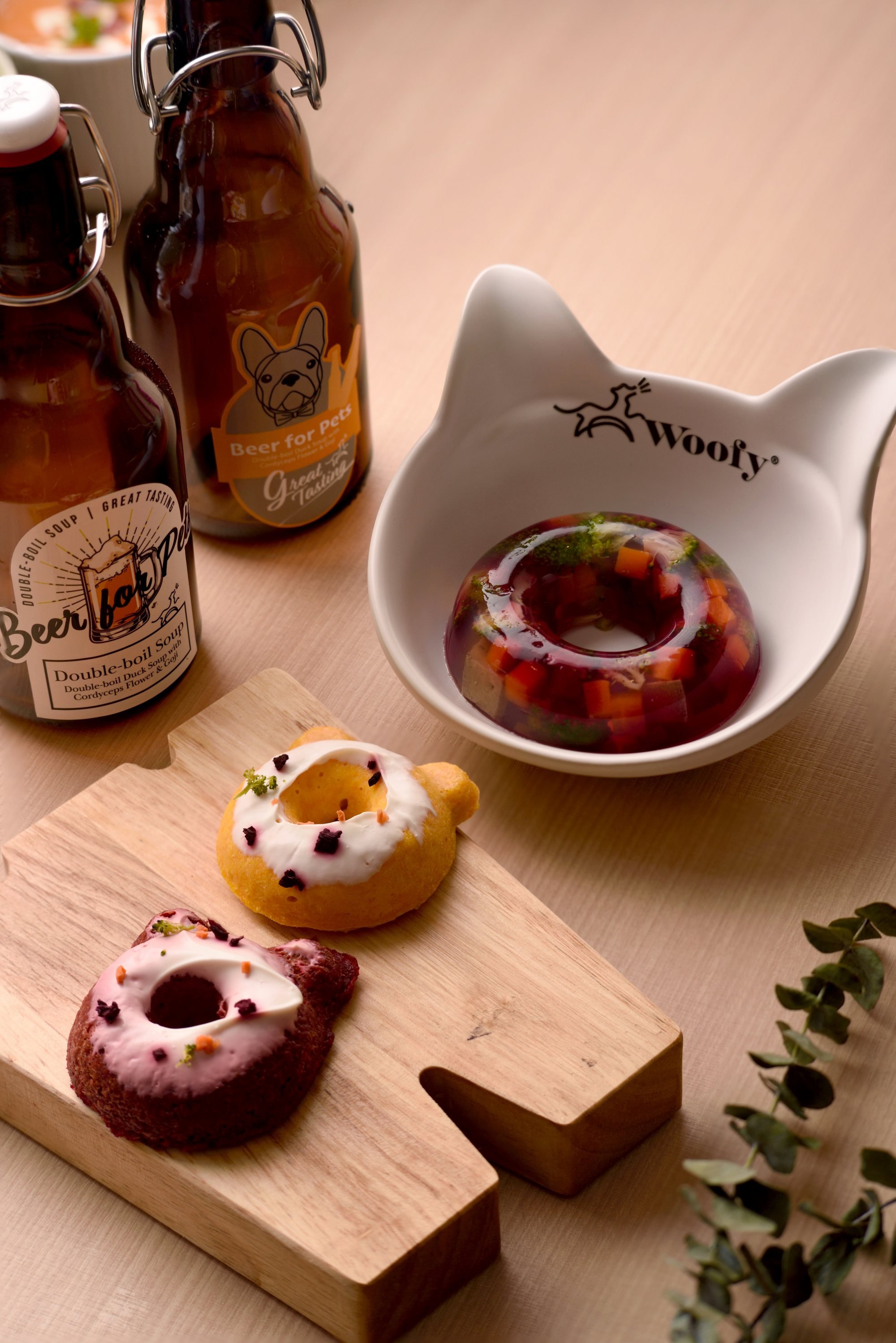 14. Woofy
Spending quality restaurant time with your fur baby is easier said than done in Hong Kong, but an easy option has opened at Sha Tin's New Town Plaza Phase 1.
Not only do you get to sit down to dishes such as spaghetti with grilled Vietnamese giant river prawn in lobster cream sauce, or pan-fried egg and Brie beef burger in teriyaki sauce with your pet – there's also a dedicated pet menu.
Shop 165, Level 1, Phase 1, New Town Plaza, 18 Sha Tin Centre Street, Sha Tin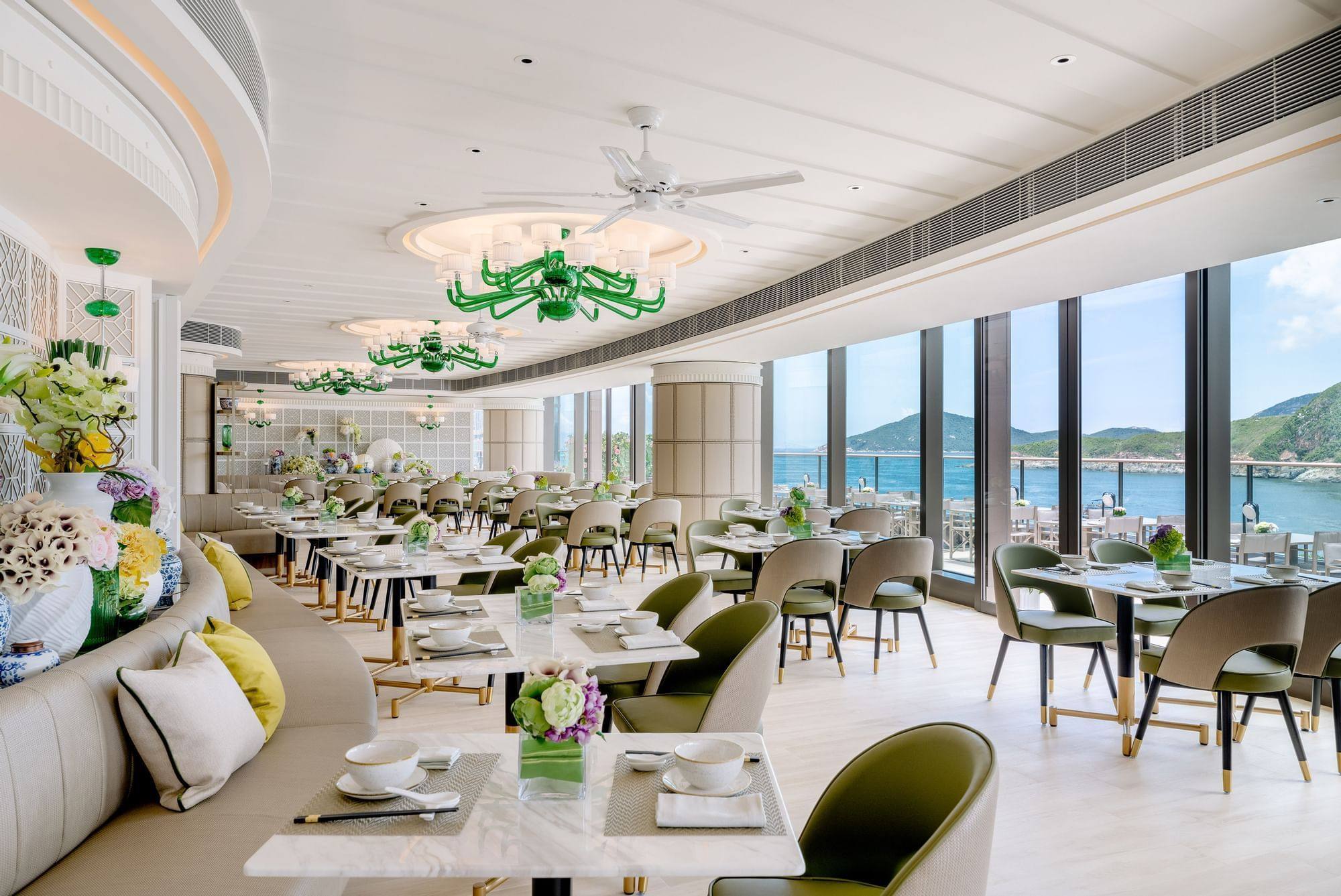 15. Satay Inn
Sino Hotels' famed Singaporean restaurant is now at The Fullerton Ocean Park Hotel Hong Kong.
With panoramic views of the ocean and a fresh interior with tones of olive and jade green and calming beige, this is a relaxing place to try some of its famous Hainanese chicken, chilli crab or chicken satay.
2/F, The Fullerton Ocean Park Hotel Hong Kong, 3 Ocean Drive, Wong Chuk Hang
16. Mona
A new hidden bar inside Pazzi Isshokenmei at H Queen's has opened to welcome lovers of Japanese cocktails, with drinks such as Bee's Kochi, which features yuzu in a tea-based drink with camomile, honey and Roku gin.
Local Japan is a concoction of sugar cane juice, shiso and imperata. For something lighter, try the Mona Tomball, Mona's version of a whisky highball that mixes your choice of whisky or gin with Fuji apple shrub.
2/F H Queen's, 80 Queen's Road Central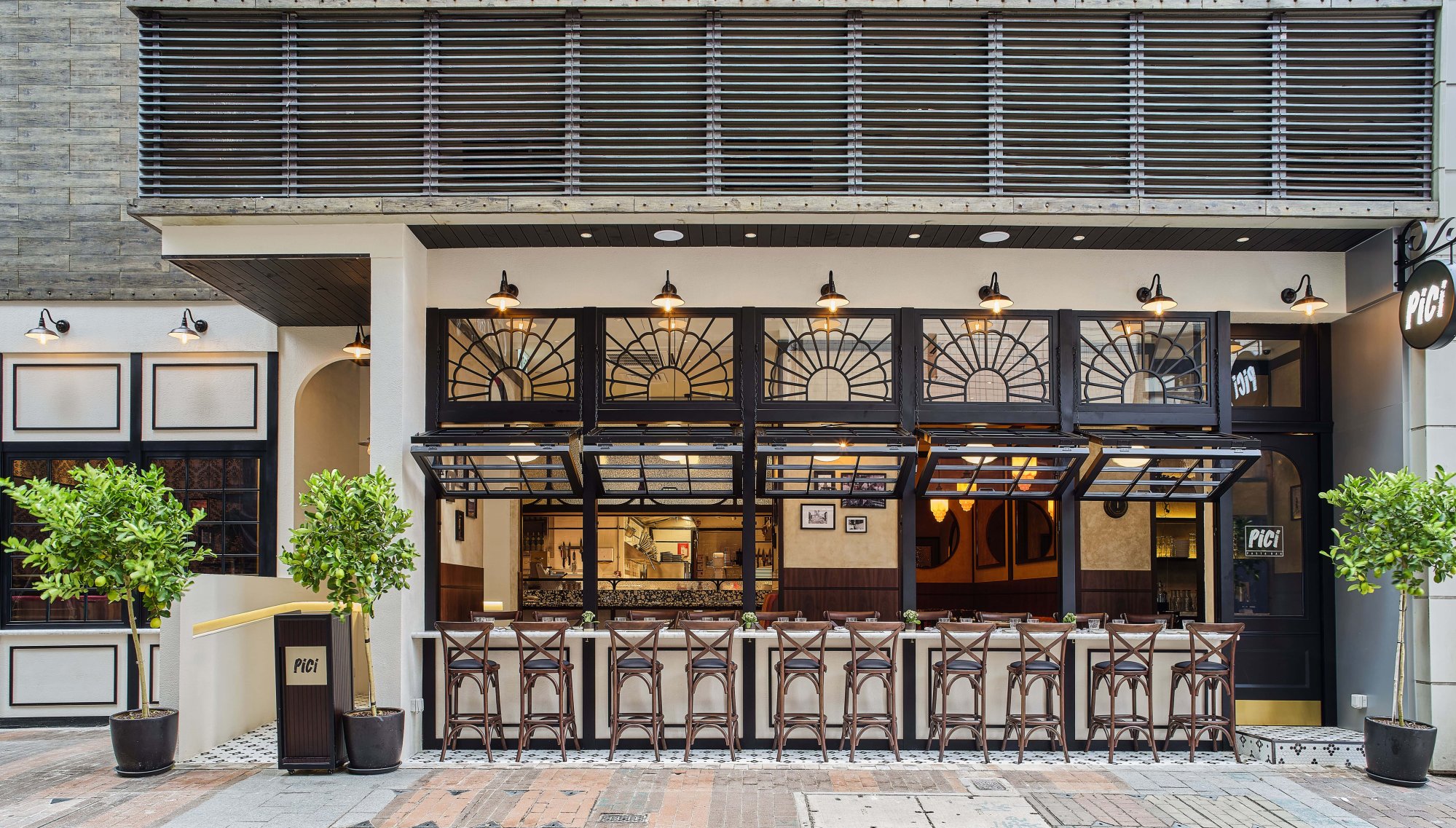 17. Pici
Hong Kong diners cannot seem to get enough of this pasta mainstay and we do not blame them – the simple, house-made noods are really that good.
The ninth branch of this pasta powerhouse has opened at the Zing! building in Causeway Bay, with exclusive dishes such as octopus salad and double ravioli with pumpkin and ricotta.
Zing!, 38 Yiu Wa Street, Causeway Bay
On the radar for October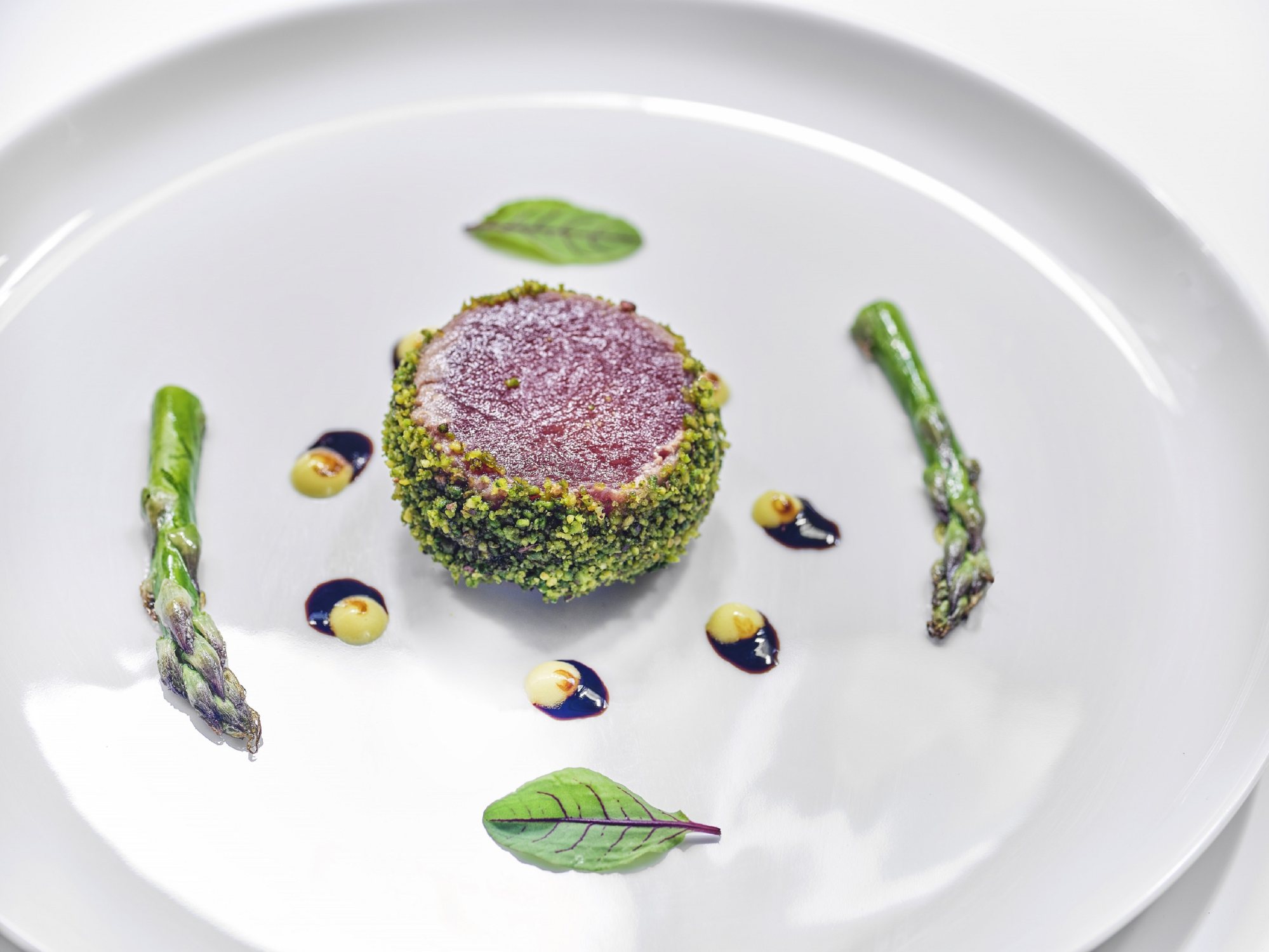 The Italian Club Seafood Wine Bar
Seating only 24 guests on any given night, this new fine-dining experience arrives in Elgin Street, Central in October.
The tasting menu is full of Italian seafood, and chef Stefano Balsamo promises to bring the experience of seaside towns to the palates of diners in Hong Kong, with fine wines to match.
32 Elgin Street, Central
The Magistracy
The former Supreme Court of Hong Kong has had a major revamp and will soon house two dining concepts by Black Sheep Restaurants.
Joyce Wang will be in charge of interiors, while chef Matthew Kirkley will head up The Magistracy Dining Room serving British-inspired cuisine. The outdoor terrace area will be a gin bar aptly named Botanical Gardens.
This will be one of the most anticipated spaces to open this year.
2 Arbuthnot Road, Central