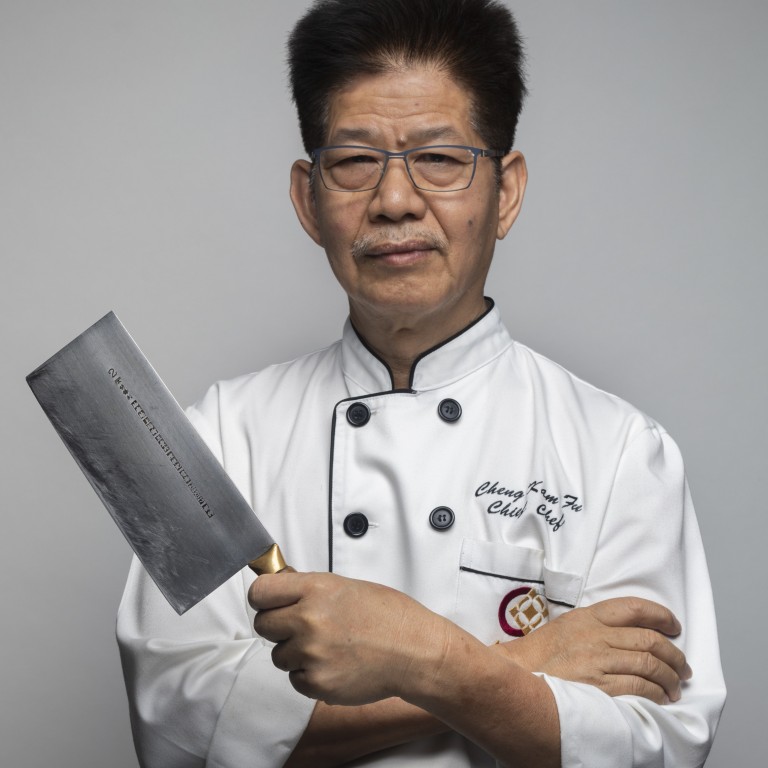 New Hong Kong restaurant The Demon Celebrity sees Celebrity Cuisine's Fu Gor team up with the Demon Chef Alvin Leung – here's why they did it
Celebrity Cuisine's Cheng Kam-fu says he has known Alvin Leung for years and it was the Demon Chef who suggested they open a restaurant together
The menu is marked with signatures by both chefs and other dishes they have collaborated on, such as stuffed shishito pepper with scallop and conpoy
Chef Cheng Kam-fu has been personal chef to some of Hong Kong's biggest tycoons, including Ronald Li Fook-shiu, founder and former chairman of the Hong Kong stock exchange, and Lai Sun Group founder Lim Por-yen.
When he opened his flagship restaurant, Celebrity Cuisine, in 2007, it was an instant hit with Hong Kong diners. After all, who doesn't want to eat like a celebrity – or tycoon?
Celebrity Cuisine quickly became known for its menu of exquisitely executed family recipes such as sweet and sour pork, his eponymous fried rice and pi-pa tofu, as well as luxurious items such as his signature bird's-nest-stuffed chicken wing, and sea cucumber with goose web.
The restaurant on the first floor of the Lan Kwai Fong Hotel @ Kau U Fong in Central, on Hong Kong Island, got its first Michelin star in 2010 and its second in 2011. Six years later, it was dropped back to one.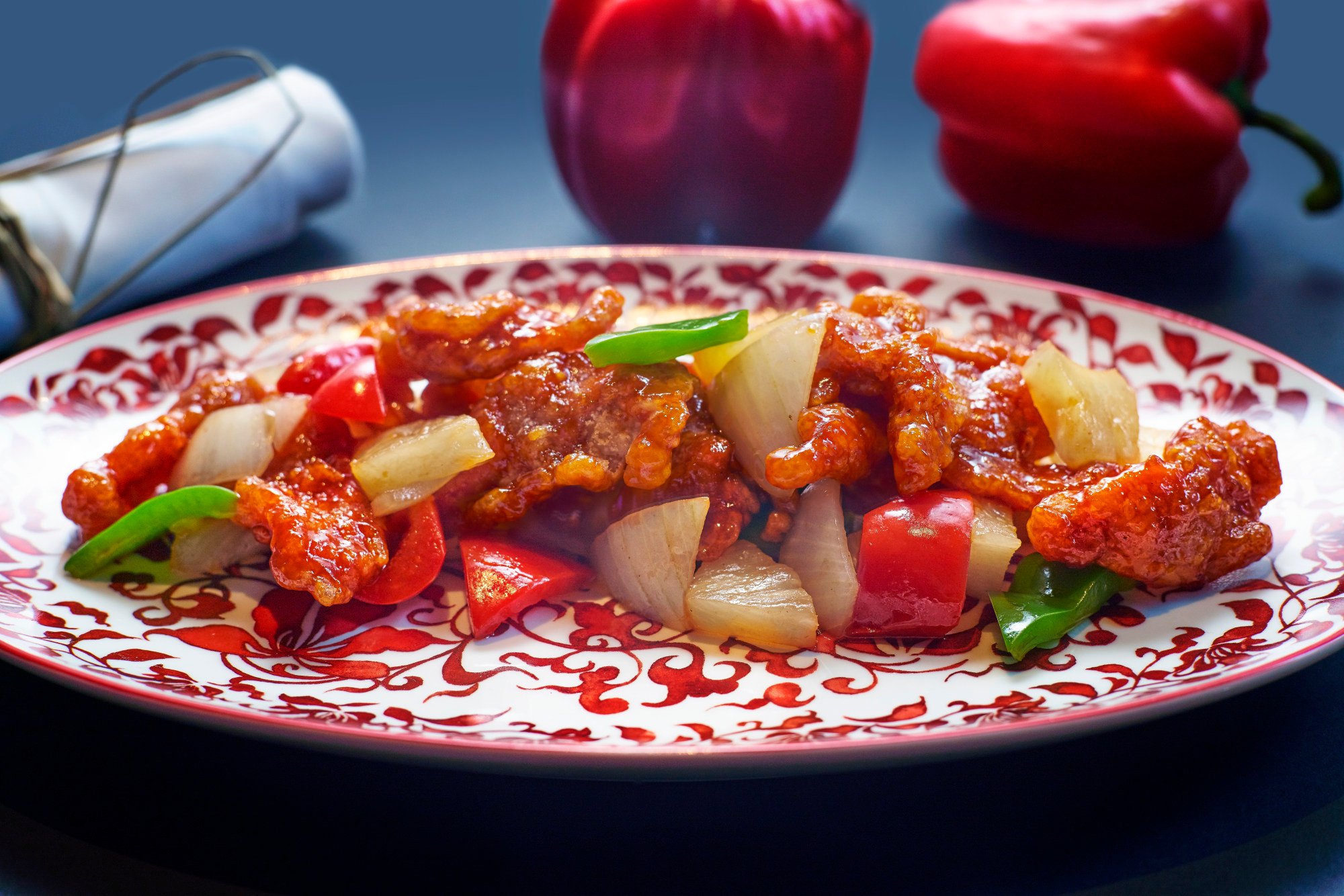 When the pandemic began, the hotel became a
designated quarantine facility
for inbound travellers. Quarantine hotels must have a dedicated entrance for travellers and, as Lan Kwai Fong Hotel only has one, Cheng was forced to close Celebrity Cuisine. The restaurant's future remains in limbo, as the hotel is still a quarantine venue.
Instead of despairing, Cheng – affectionately known as Fu Gor – decided to expand his existing operations in Taiwan.
"We currently have three restaurants in Taipei: one in Taichung, one in Tainan and one in Kaohsiung," says the award-winning chef from Taipei, where he is preparing to open yet another branch.
The appetite for fine dining among in Taiwan has only increased during the pandemic, says Cheng.
Taiwan, until recently
, had kept its entry and quarantine rules in place as parts of the world lifted them completely.
"I've been in quarantine seven times since the pandemic started," he says. "A lot of people can't imagine being trapped in a hotel room that many times but there's no other way if you want to make a living."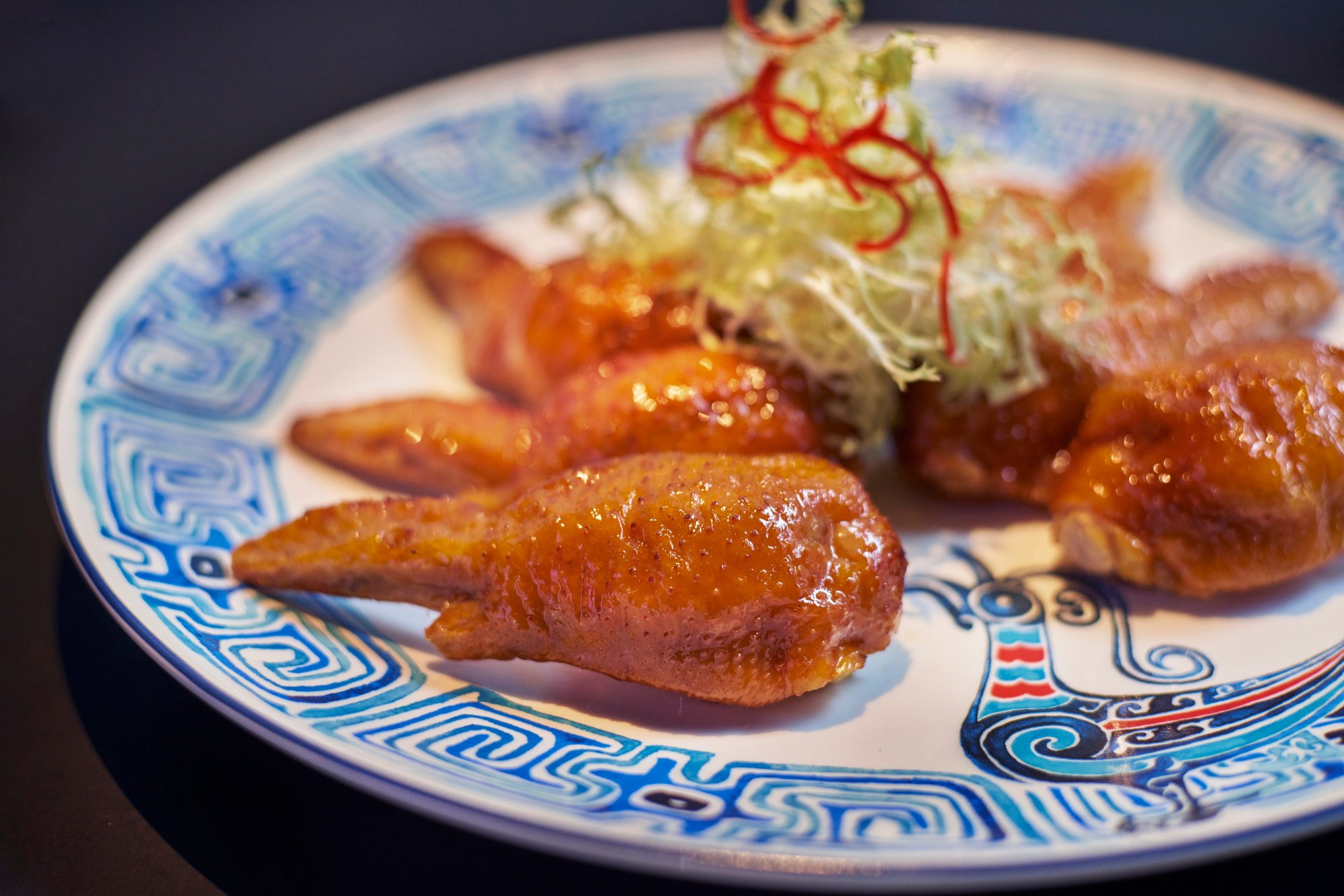 With Celebrity Cuisine's hiatus almost two years long and its chef out of the city tending to his operations in Taiwan, Hong Kong diners hooked on Fu Gor's grub were at a loss – until the most unlikely of partnerships with
Alvin Leung, also known as the Demon Chef
, resulted in The Demon Celebrity, one of the city's most anticipated restaurant openings.
Leung, a pioneer of innovative Chinese cuisine, has won Michelin stars for his use of cutting-edge techniques to reimagine Cantonese dishes. Unabashed and charismatic, he has made many television appearances and was a judge for MasterChef Canada.
Cheng has known Leung for years, and it was the Demon Chef who suggested they open a restaurant together.
"Alvin said that in Hong Kong, people can eat Chinese food every day, so we should work together to open a Cantonese restaurant."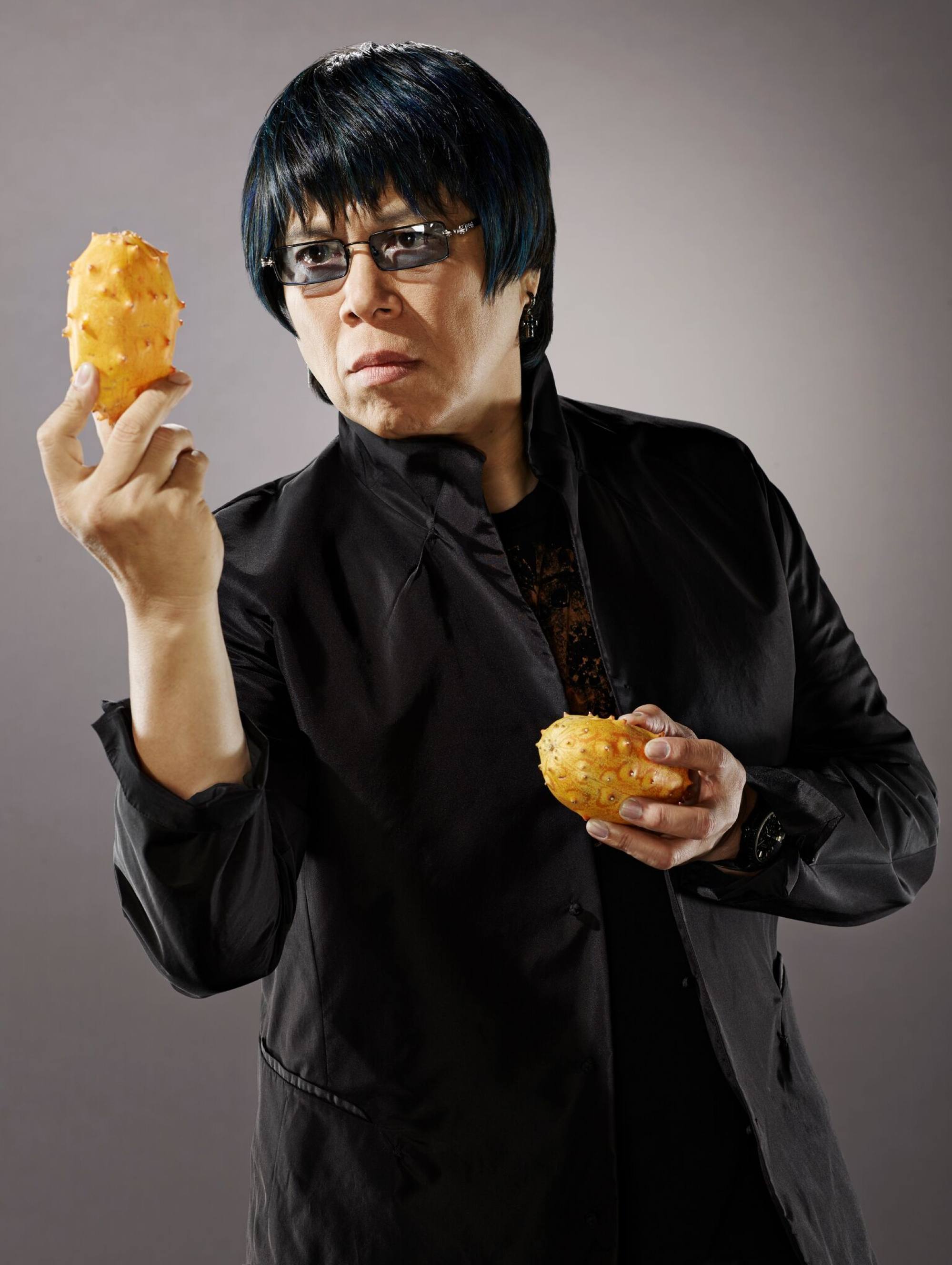 What does a chef who makes dishes with names like Sex on the Beach have in common with Fu Gor's classic Cantonese comfort food? A lot, apparently.
"Over the years, I've had a lot of chefs, like Tenku RyuGin's Seiji Yamamoto and 'the king of white truffles'
Umberto Bombana
, who wanted to collaborate with me," Cheng says. "But my English isn't very good and we can't communicate. With the Demon Chef, we don't have a language barrier. The synergy was instantaneous."
The new venture is tucked away in the basement of the South China Building in Central, where iconic restaurant Jimmy's Kitchen once stood.
While The Demon Celebrity may not have the same theatrical flair that the Demon Chef is known for, elements remain – for example, the tableware and decor feature a mythical beast called Taotie whose hunger was so great, it ate its own body, leaving only its head behind.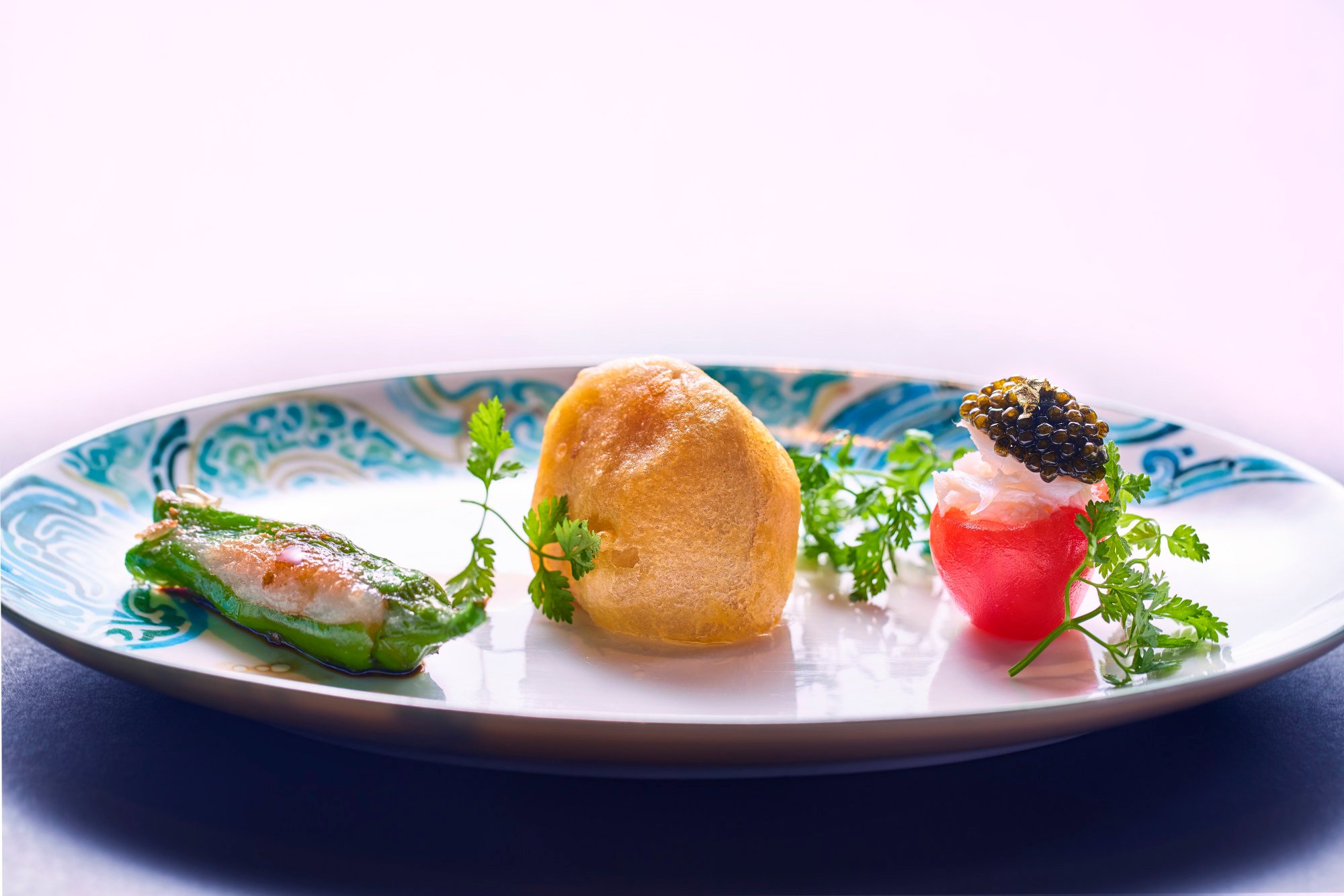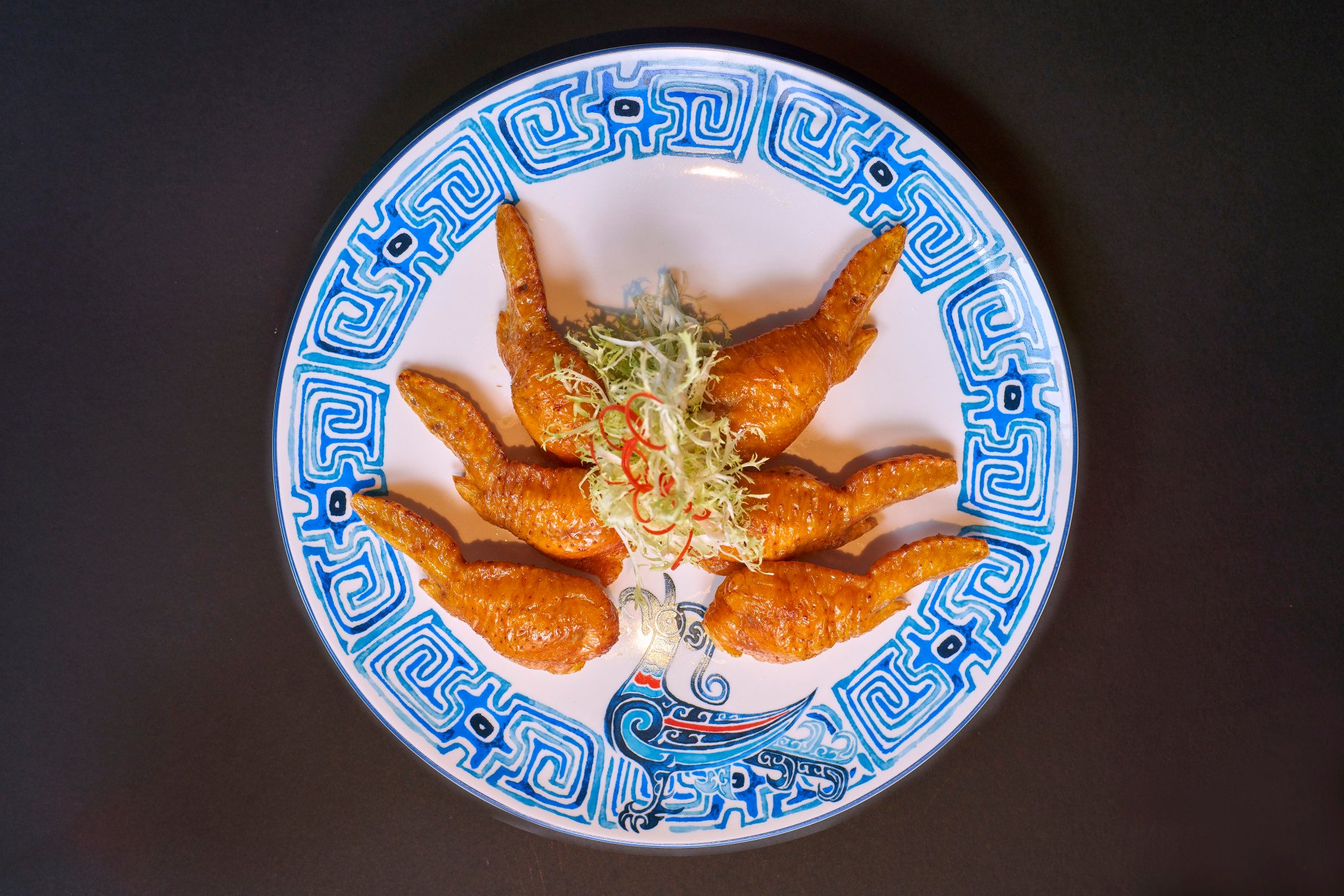 At lunchtime, the dining room is filled with Fu Gor's old clients – and rumour has it that tycoons such as Joseph Lau Luen-hung, the former chairman of property developer Chinese Estates, have already made a visit.
The menu is marked with signatures by Leung and Cheng. Some they have collaborated on, such as stuffed shishito pepper with scallop and conpoy, and pan-fried lotus root stuffed with foie gras.
These two dishes, when ordered with tomato stuffed with crab, pay homage to a street food favourite: pan-fried three treasures, which is normally a medley of bell pepper, aubergine and tofu stuffed with minced pork, dace fish or minced prawn.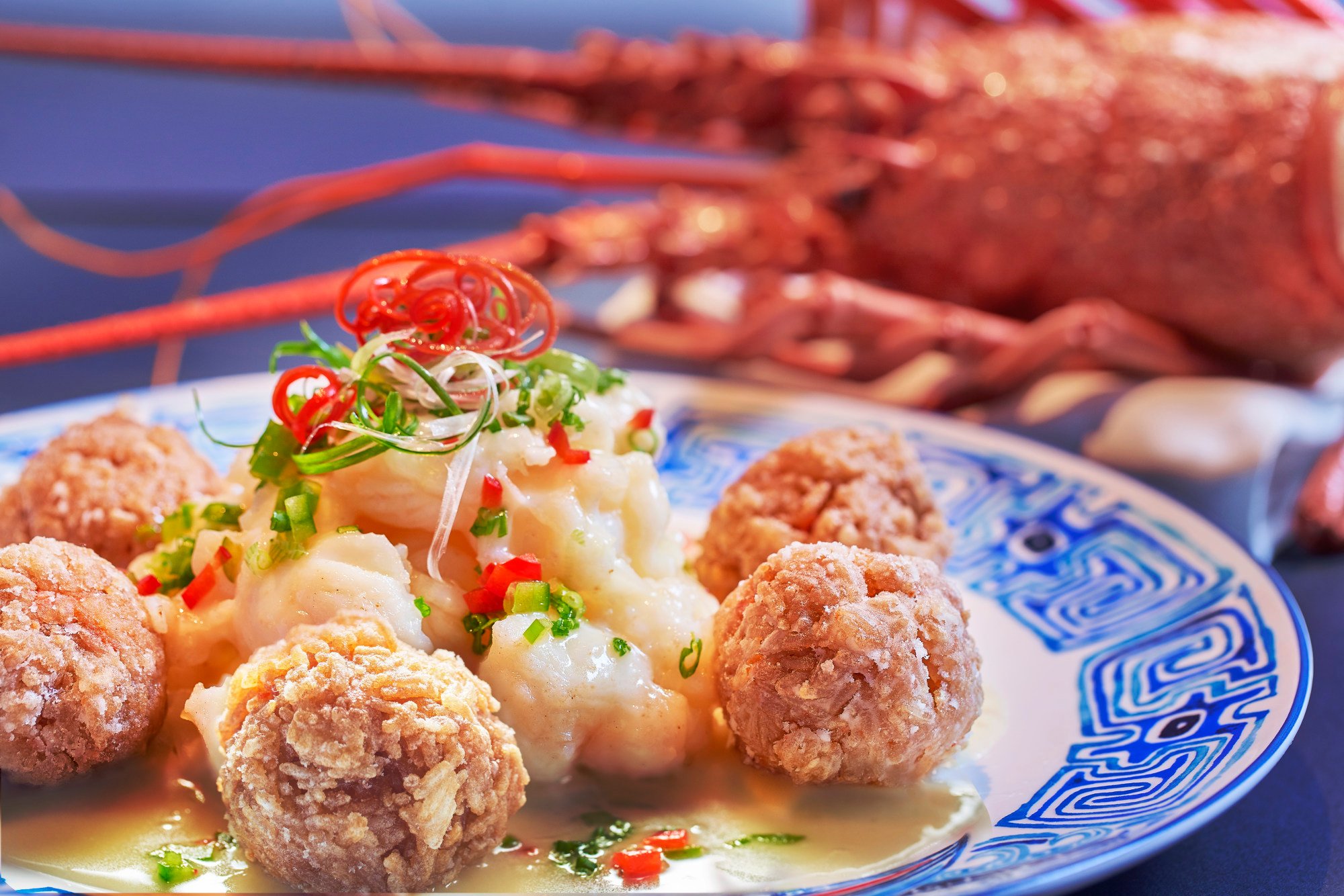 Favourites from Celebrity Cuisine such as stuffed chicken wings with bird's nest, sweet and sour pork, crispy bean curd with Iberico ham and red shrimp, and many others can be found on the menu.
Leung's creativity and innovation also shine through. The lobster crab roe à la king is an homage to
Jimmy's Kitchen's signature dish
but is served with deep-fried glutinous rice balls instead of plain rice.
When we ask Fu Gor why he has so many fans, he says: "Many restaurants ride on a handful of signature dishes, but I like adding different elements to traditional recipes to make it better. I put my own spin on everything on my menu to make it tasty. I want every dish I serve to be delicious."