CES
Get more with myNEWS
A personalised news feed of stories that matter to you
Learn more
Amazon could be set to redefine personal robots in 2019, as rumours fly at CES
Talking machines and companion robots were everywhere at the CES 2019 tech convention in the United States
There are rumours Amazon will attempt to spread even further into domestic life with a personal robot in 2019
At last week's CES (Consumer Electronics Show), the halls of the Las Vegas Convention Centre were teeming with talking robots of all shapes and sizes.
There were robots that clean, from ForwardX's autonomous lawnmower and Samsung's Bot Air that travels around a home purifying air to the self-deodorising LavvieBot, a self-cleaning litter box for cats. For dog-lovers, Sony's Aibo robot canine made a return to the annual Las Vegas event.
For travellers, the useful Rover Speed and Ovis were on display; both are autonomous robot cases that follow their owners around an airport. Or you could choose to just dump your bags on the back of LG's Cloi CartBot, one of a suite of helpful robots that autonomously navigate, and come equipped with touch displays and voice recognition.
There were also scores of companion robots at CES, which ended on Friday, such as the mobile Temi and Liku, a humanoid social robot.
With so many shapes, sizes and uses, you would be forgiven for thinking that robots are struggling to find a coherent voice. That's led some to think that the current start-up-dominated robot scene could soon be transformed by the arrival of a big player.
"If you follow Amazon's trajectory, I can see it reinventing the personal robot sometime in 2019, just as it did with Amazon Echo," says Werner Goertz, research director at analyst firm Gartner. Goertz says he has a "gut feeling" that Alexa, Amazon's voice assistant, could soon be the default voice of robots for the home.
He's not the only one with that view; The Verge reported, last April, that Amazon is working on a personal robot with the internal code name "Vesta".
Part of Goertz's reasoning is that Alexa has been a big commercial success, far bigger than even Amazon had expected. CES was awash with gadgets and electronics that could be controlled using voice-recognition software, typically Amazon's Alexa and/or Google Assistant.
Another clue is that robots are already pervasive in Amazon's warehouses and fulfilment centres, and the company has significant experience in behind-the-scenes robotics that could be put to good use in creating a robot for the home.
The final, and perhaps most convincing, clue is that in November, Amazon's cloud computing arm Amazon Web Series (AWS) announced support for a type of artificial intelligence (AI) called Amazon re: Invent. This "reinforcement learning" is fundamental to robotic technology.
"Reinforcement learning is teaching a computer not by saying something is correct or incorrect, but by providing a reward. It's learning that a machine can do on its own, and where there's a continual loop of learning," says Dan Pitchford, AI expert and co-founder of AI Business.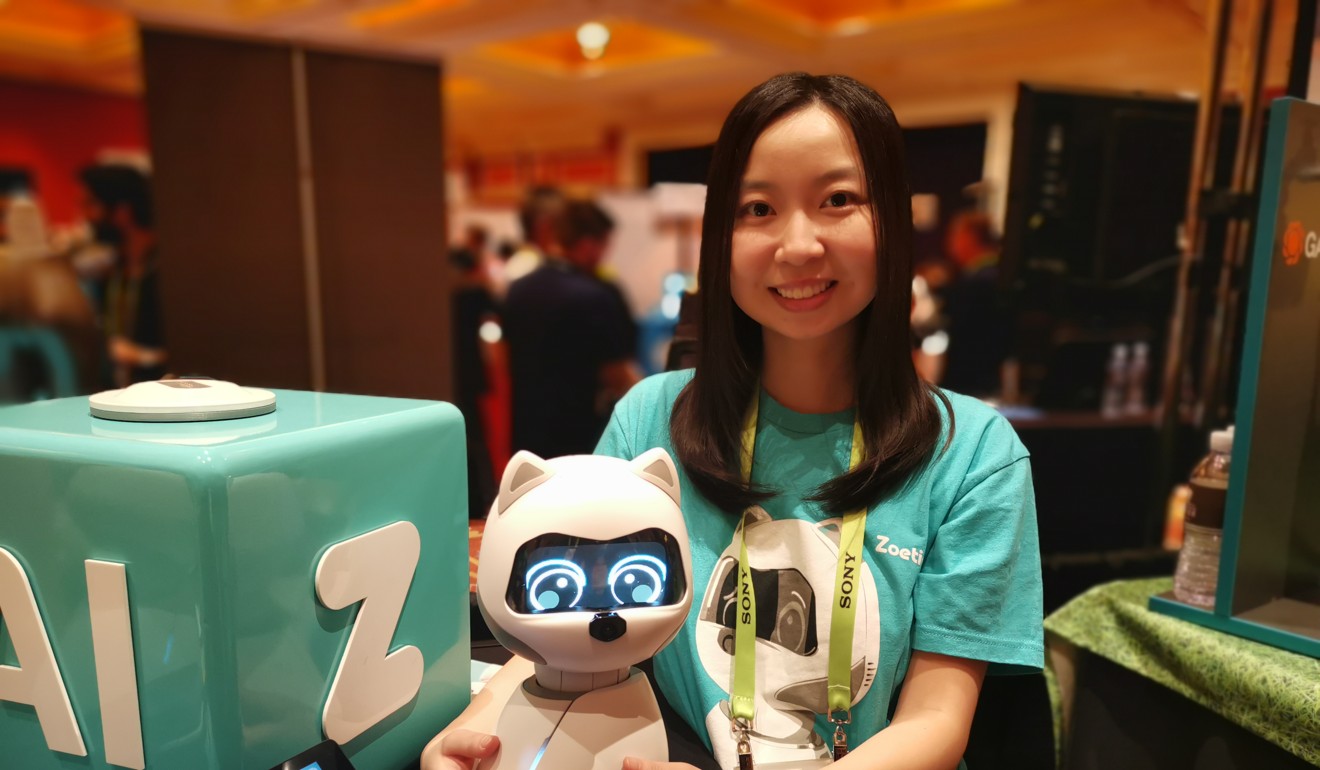 He likens it to the way humans learn. "It's about computers learning faster, and making fewer errors," he says.
However, for Amazon, it's also about making money. "Amazon may be able to get more from Alexa if it's more integrated into a consumer's life; the end-game for Amazon is to make itself a one-stop shop," says Pitchford.
Not surprisingly, reinforcement learning is also something Google is looking at through BeatMind, an attempt to get computers to observe an expert doing something correctly so it can mimic that behaviour. Get that tech into a house robot and you would have an always-on expert in the home.
Most robots at CES were utility robots that usually do one task really well. The exceptions also used AI.
Torooc's Liku personal robot expresses human emotions, as does Alpha Mini from Ubtech Robotics; Groove X's Teletubby-esque Lovot robot is committed to making its owner happy; and Kiki from Zoetic is a desktop robot that combines visual, audio, touch, and motion perceptions.
"Rather than designing a robotic product, our primary focus was to bring to life a lovable character," says Mita Yun, co-founder and chief executive at Zoetic.
"All Kikis are born the same, but they quickly develop unique personalities, needs, and wants that reflect their upbringing … It's no longer a passive robot that's always ready to serve, but a robot with a sense of self," Yun says.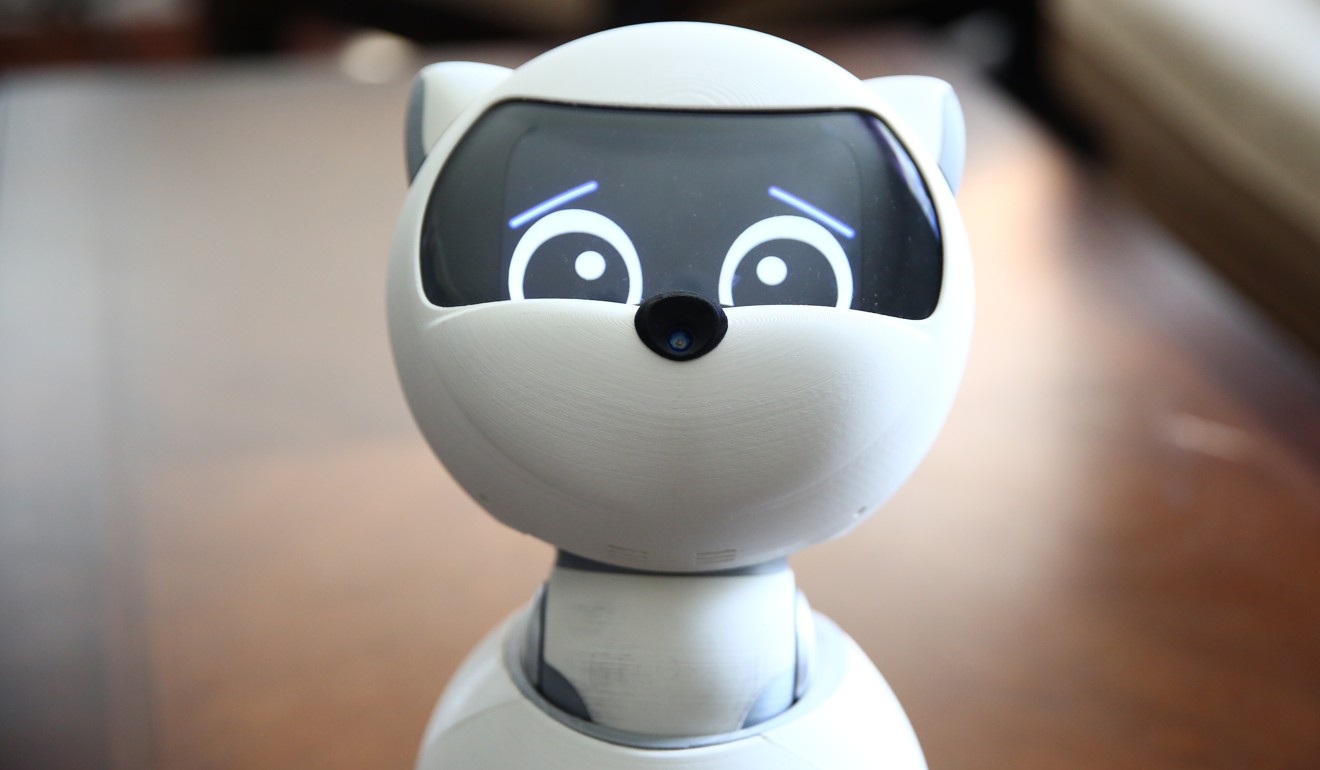 Pitchford adds: "It's quite easy to see how Amazon could sit Alexa within one of these companion bots."
He believes a product like Kiki might help users overcome some of the human perception barriers that people are currently facing with Alexa. "People still find [Alexa] a bit clunky, and while Alexa having a face may not change that, the more immersive it becomes as an experience, the more people will relate to it," he says.
Yun isn't fearful of what Amazon may have planned. "I have multiple Alexas at home, and having the Alexas talk to my doorbell, thermostat and speakers is very convenient," she says. "I'm not sure what an Alexa robot would do exactly, but if it could add navigation and manipulation technologies to the Alexa platform with the robotics form factor, it would be super neat!"
She stresses that Alexa's main selling point is utility, while Kiki focuses on emotional connection and empathy.
"Automation is touching every industry, and as AI and robotics come into our homes, the user interaction component of robotics will become extremely important," says Yun.
"While companies like Amazon are focusing on improving the IQ of robots, we are focusing on elevating the EQ … Our goal is to ensure that when people interact with robots, what they see is not cold, heartless machines, but characters with emotions," she says.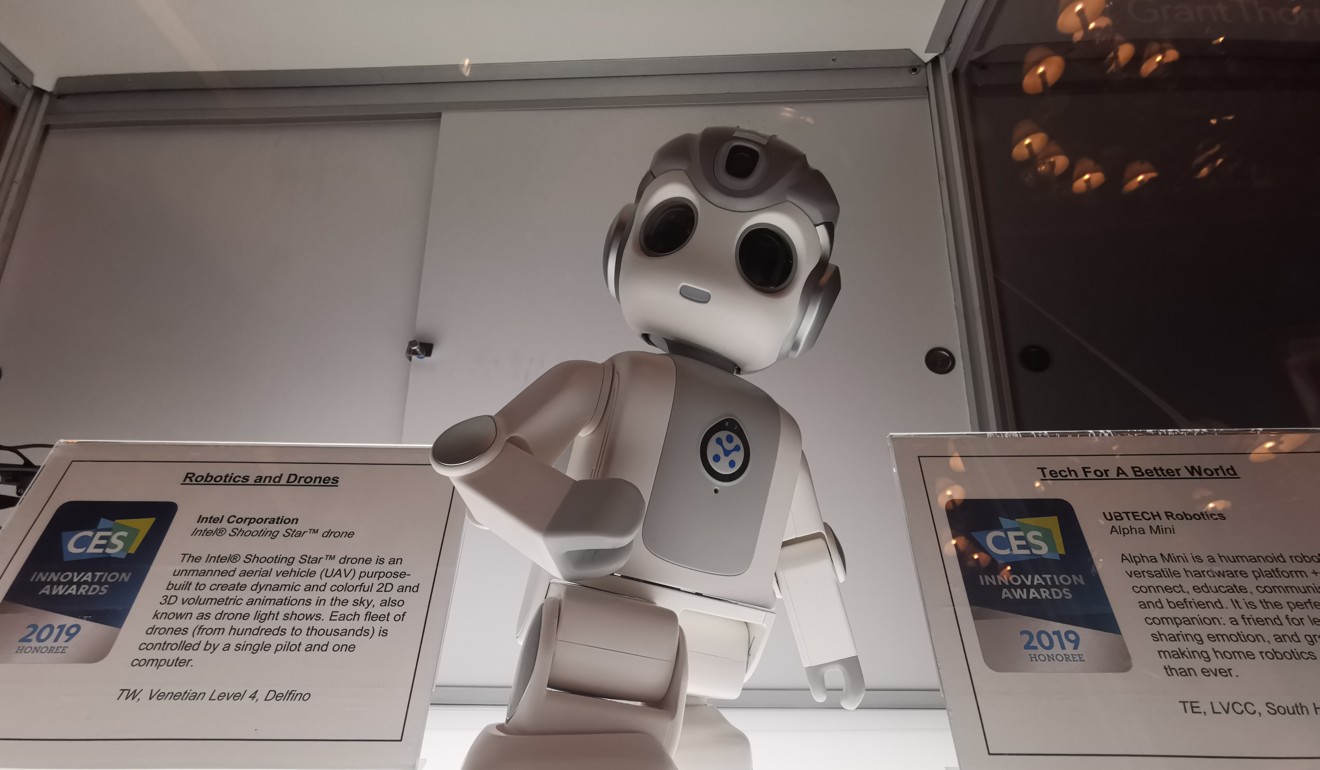 "It's not something you will see at CES, but as 2019 rolls out, especially the second half, I wouldn't be surprised if Amazon went and redefined what personal robotics will look like," says Goertz.
However, what Amazon is working on may not turn out to be a piece of hardware at all, but simply a framework for others to use.
"It's a rumour," says Oleg Kivokurtsev, founder at Russian company Promobot, whose robot acts as a consultant, guide and concierge in retail, banking, railway stations and more. "It would be more correct to create AI on the basis of Alexa, which could be introduced to various manufacturers."
Would you want an Alexa-bot to follow you around at home? How about an earpiece that controls an army of domestic robots that each perform one job, or – like Kiki – a robot that you know and love, and which makes you feel happy? It's not yet clear what personal robots for the home should offer, and how, but some think that Alexa could be just what personal robots need to find a voice.
Whether a fully-fledged Echo 'bot or merely an operating system for other robot-makers is incoming, expect 2019 to see Amazon attempt to spread even further into domestic life.
This article appeared in the South China Morning Post print edition as: Is Amazon on the cusp of redefining our robotic future?