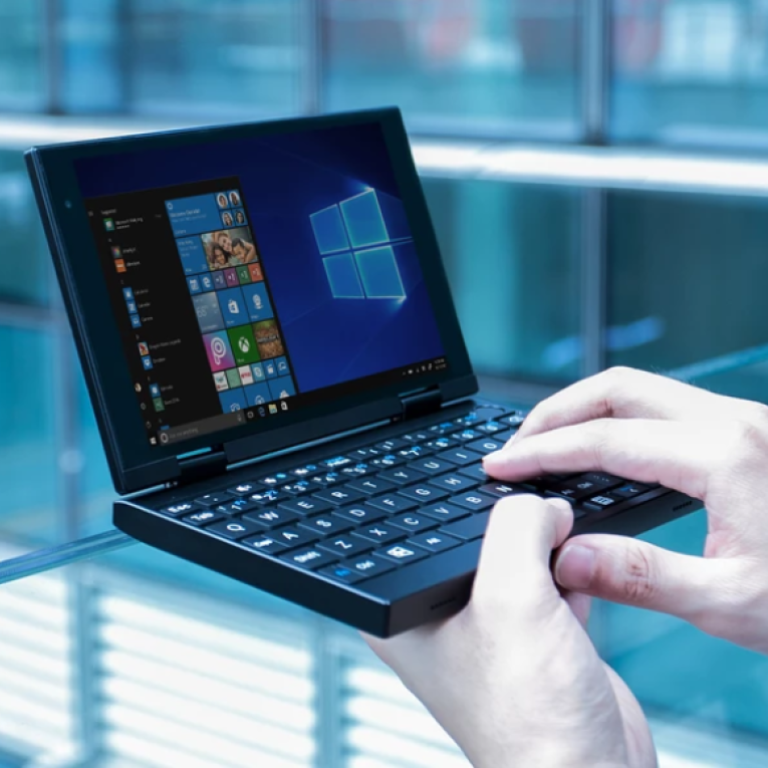 Review

|
Peakago review: neither a laptop nor a tablet, but useful for business travellers with its keyboard, 7-inch touch screen and compact size
The Peakago, which is made in Hong Kong, has Wi-fi, Bluetooth and plenty of USB ports and other connectors
This portable computer for people on a budget runs on Windows 10, folds in half and has a real keyboard
We all pretend we can work on our phones. Bigger screens are more productive, we think, and they're great for multitasking. Besides, most people under 30 can hammer away on a virtual keyboard with their thumbs.
None of that is true if your job involves writing, updating and exchanging documents. Cue the Peakago, a 7-inch device about to be crowdfunded on
Indiegogo
and expected to sell for US$250 to US$350 that tries to bridge the gap between touch screens and typing.
Is it a laplet? A tabtop? A lapbook? Maybe even a born-again netbook from a decade ago?
Although the past few decades have seen electronics designers obsessed with minimalism and portability, no one has ever built the ideal productivity tool. Has Peakago managed it with this cute and convertible Windows 10 … MiniBook?
Design and hardware
Just 17mm thick, 113mm wide and 181mm tall, you can easily fit it in a jacket pocket or hotel room safe, and use it on an airline seat's tray table.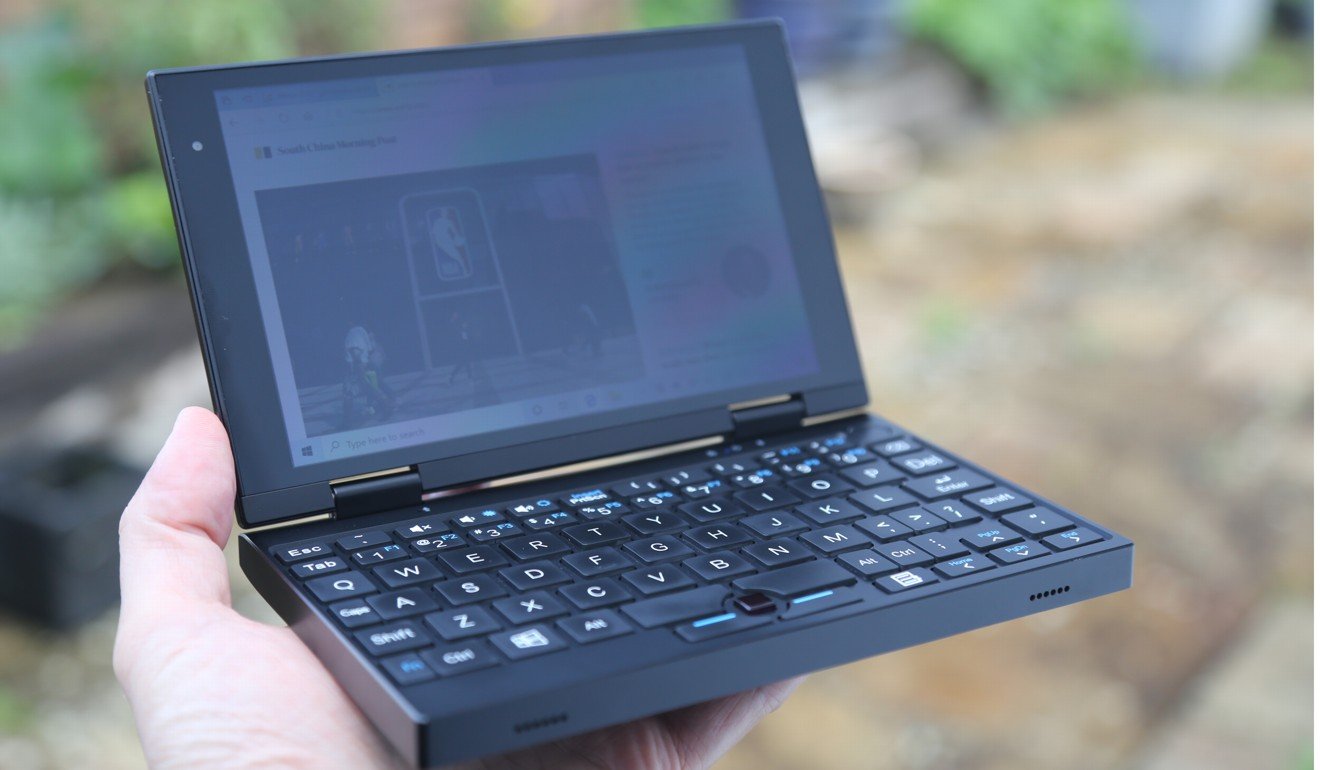 Having said that, it is pretty chunky for its size despite its 7-inch touch screen and minimalist appearance compared to a "proper" laptop.
Although at 535g it weighs about half as much as its ultra-expensive "
ultrabook"
laptop competitors, at 17mm it is thicker than, for example, Apple's 13-inch MacBook Pro (14.9mm, 1.37kg) and Huawei's MateBook X Pro (14.6mm, 1.33kg).
A flexible hinge allows Peakago to bend in half and so it can be propped up to watch a movie or read an e-book.
The Peakago is well equipped, with Wi-fi, Bluetooth 4.0 and plenty of ports. The right-hand side of the Peakago houses a USB 3.0 slot for thumb drives and external devices, a USB-C slot for recharging, a microHDMI port for connecting to a TV or projector, microSD card reader, and a 3.5mm headphone jack (yes, they do still exist).
The main keyboard has two microphones and two basic speakers.
There's a generous 128GB of storage and 8GB RAM – arguably too much – but there's no getting away from Peakago's ageing Intel Atom X5 processor. That rules out CPU-intensive tasks such as video editing and playing some video games, but that's no surprise at this low price.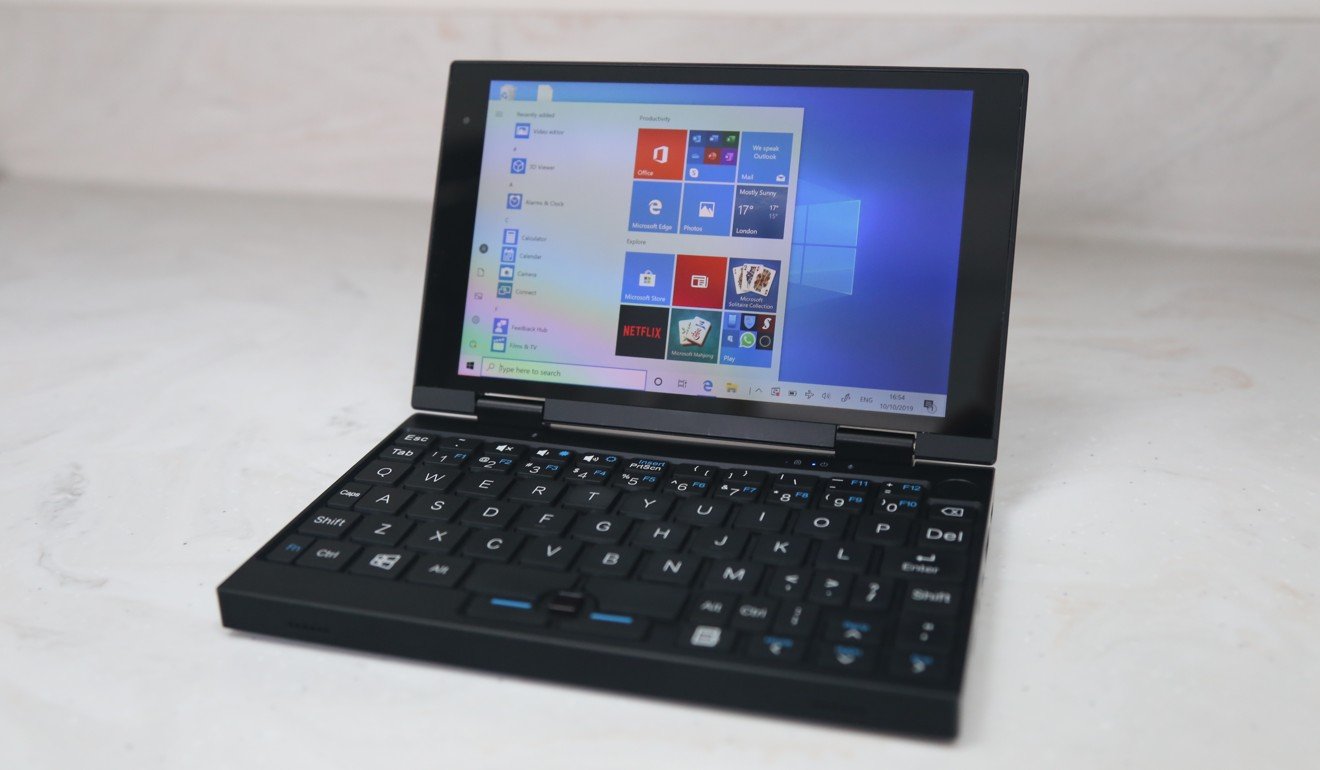 Software and features
The Peakago runs Windows 10 Home, which everyone is either familiar with, or capable of getting used to within a few minutes (yes, even Mac users). You can type MSOffice documents, sync files with Dropbox, attach files to emails, and do other productive work-related things that phones and tablets still haven't mastered.
What the Peakago really brings is a keyboard. Yes, it's pretty small, but in my test I wrote this review with (hopefully) only a few more errors than normally occur on a full-sized keyboard. However, there's no backlight, which would be useful on a plane, an environment for which it is otherwise perfect.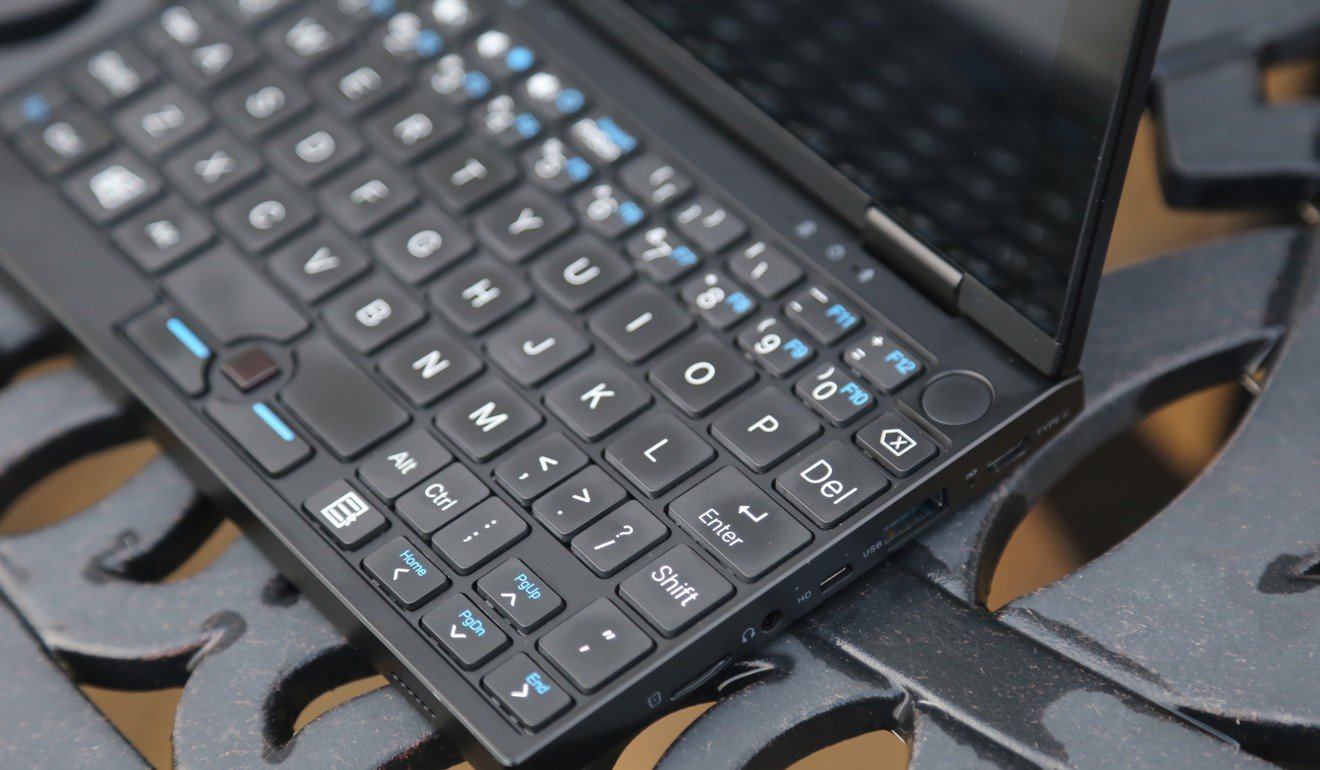 Performance and battery life
In my test the Peakago kept going for an impressive 10 hours. It's also recharged via USB-C, so its built-in 4,500mAh battery can be topped up easily on the go using a portable battery. Not having to travel with a power pack brick is heaven!
The display is 1,920 x 1,200 pixels, giving it a movie-friendly 16:10 aspect ratio, and it is bright and colourful, with excellent viewing angles.
There's no stylus, so sketching is out, but its touch screen proved useful during my review when the optical mouse centre button got frustrating. It's not as nice to use as the TrackPoint found on
Lenovo
ThinkPads, for example; it doesn't take much to resort to the left- and right-click buttons to get things done.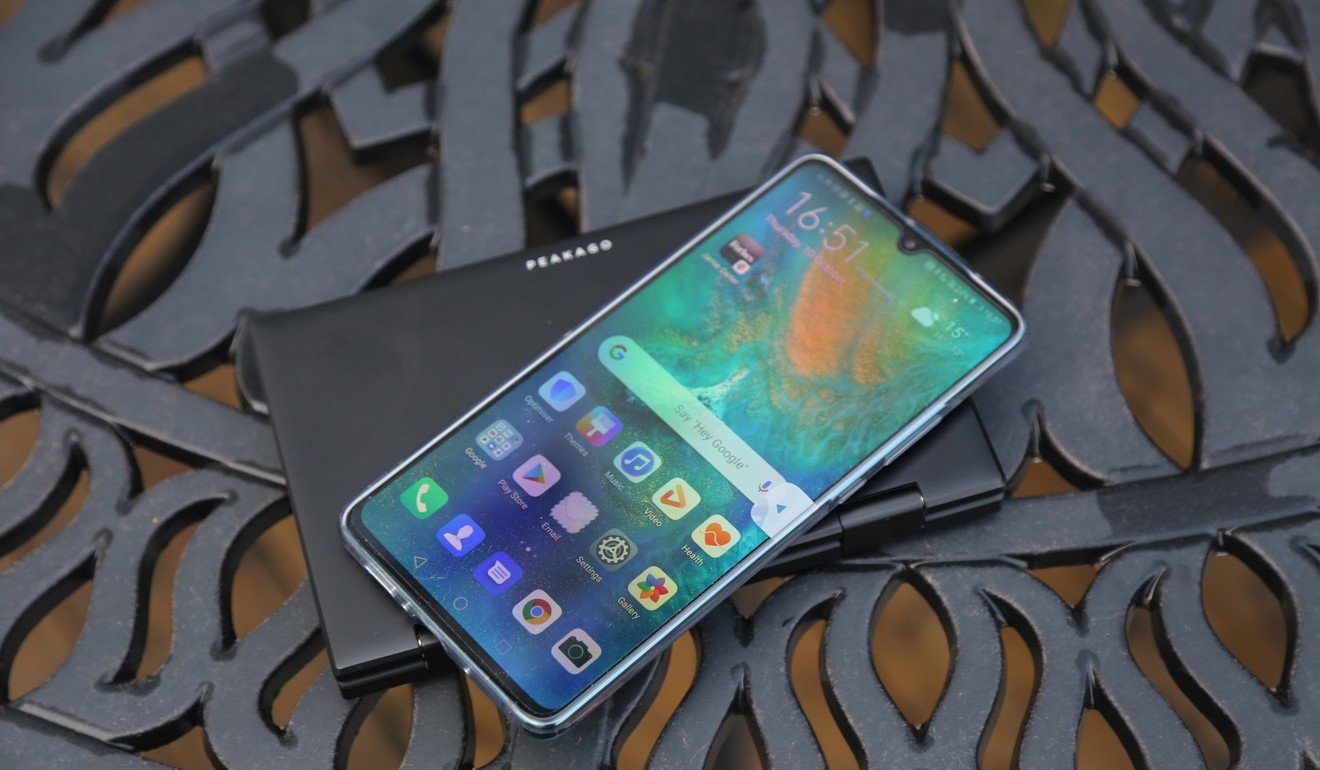 Conclusion
A fraction of the price of an ultrabook, and about half the weight, this is the kind of gadget you can sling into a carry-on bag or day pack without too much worry.
It's not the world's most powerful laptop, and it could benefit from a touch more processing power, but the Peakago is a likeable product. Likely to be much more affordable than the One Netbook One Mix Yoga mini laptop when it gets to market, Peakago is genuinely useful for getting work done while travelling. Unlike tablets and smartphones, it doesn't saddle the user with an operating system designed for only entertainment.
However, if Windows 10 is essential to its appeal, its long battery life and thoroughly usable keyboard make this a great option for business travellers who want to travel light, but know that at some point they'll have to get down to some serious work.