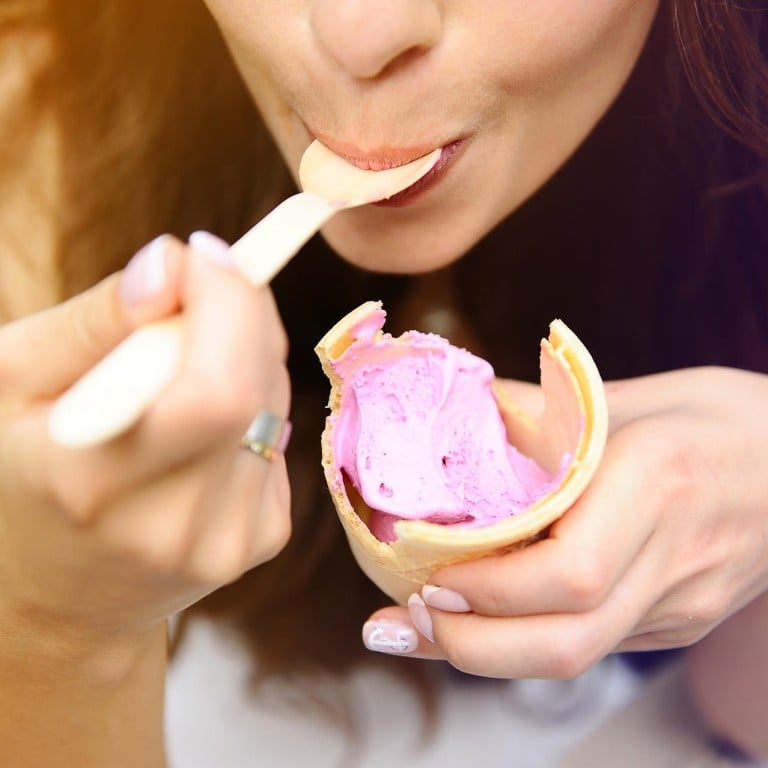 Hits & myths: does eating ice cream worsen a cold?
No
Growing up, you might have been told that you should not eat ice cream when you have a cold, the main reason being that the ice cream will "chill" your body and slow down recovery. Many people also believe that dairy products increase the production and thickness of phlegm.
But according to Dr Morgan Jenkins, a resident physician at Raffles Medical Hong Kong, there is simply no reason for you to avoid ice cream when you have a cold. By the same token, there is scant medical evidence to suggest that eating certain foods or modifying your diet while you have a cold can boost your immune system or alter the course of your upper respiratory tract infection.
"It is tempting to think that the strength of your immune system alters the course and duration of the common cold or influenza, but evidence for this belief is also lacking," says Jenkins. "Some colds are gone in two days, while others cause symptoms for two weeks. The length and course of the illness is likely to be affected by the virulence of the causative germ, the fitness of our mucous membranes, and our psychological disposition to feeling sick or feeling well."
Jenkins adds that it is true that certain nutritional deficiencies can predispose an individual to more serious infections by weakening the immune defences. For example, people deficient in vitamin A or vitamin D may experience more severe or more frequent respiratory infections. Vitamin A deficiency is distinctly uncommon in the developed world, but vitamin D deficiency is common.
But it does not follow that more vitamin intake makes for better immunity. For example, supplementing your diet with vitamin D - even for 18 months - does not decrease the frequency or severity of respiratory tract infections.
"There is, however, one diet change you can make that is likely to help reduce the frequency and duration of respiratory illnesses," says Jenkins. "Several studies have found that taking probiotics - not antibiotics - will reduce the frequency of colds in persons with normal immunity. Probiotics are so-called healthy bacteria that colonise the colon and may be protective against a host of intestinal illnesses as well. Probiotic bacteria are also found in live culture yogurt, and in numbers that are likely to be protective if eaten daily."
This article appeared in the South China Morning Post print edition as: Here's the scoop on the common cold and ice cream