Wellness
Get more with myNEWS
A personalised news feed of stories that matter to you
Learn more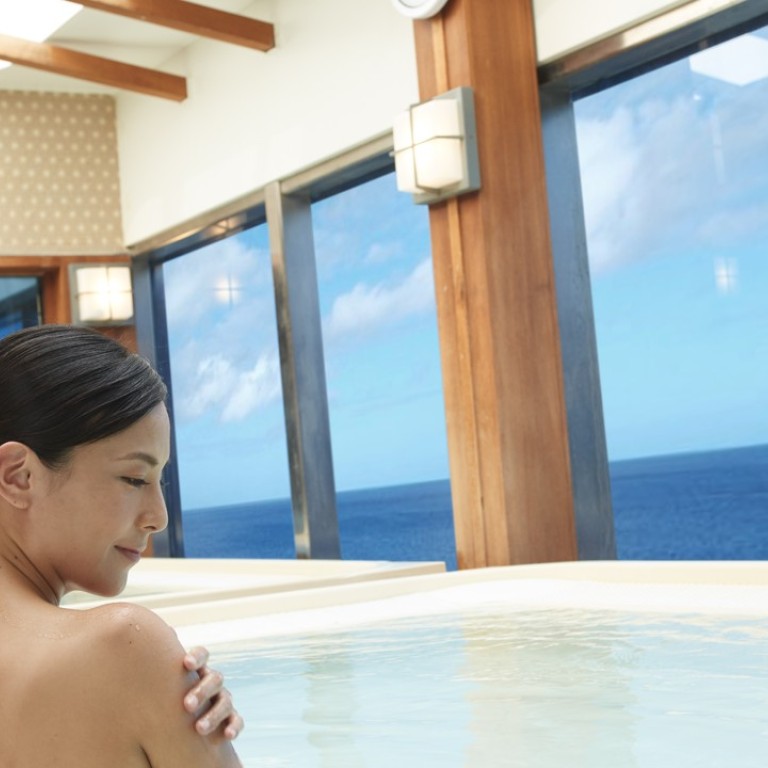 Asian cruise ship trends: spa and wellness packages, more Chinese passengers
Cruise customers in Asia – who mostly come from China now – are increasingly looking for massages and fitness classes with their sea view, and operators have responded by offering spas, on-board yoga and novel wellness packages
Soak in a Japanese bath or indulge in a Himalayan salt stone massage, while you gaze out to sea. As more Asians discover the joy of cruise travel, operators are responding to the rising demand for wellness-themed options.
Cruise line capacity in the region has grown in the past four years to 4.24 million passengers. According to a 2017 Cruise Lines International Association report, there are 66 cruise ships in Asia, five of which can each carry more than 3,500 passengers. In 2016, 3.1 million passengers from Asia took to the seas, 55 per cent more than the previous year. China is the major source of these tourists, accounting for 2.1 million, or 68 per cent of all passengers.
Health and wellness is a growing reason for people to travel in Asia, according to Thatcher Brown, president of Genting's Dream Cruises. Citing a recent industry report, he points out that, beyond accommodation, 33 per cent of guests place importance on fitness facilities, while 28 per cent mention spa facilities. International cruise operators are heeding the call, rolling out new-wave wellness and spa options.
The 18-deck Genting Dream can carry 2,000 crew members serving 3,400 passengers. The year-old vessel has the largest Asian spa at sea, with more than 60 treatment "thrones" spread across 1,300 square metres. Its Crystal Life Asian Spa offers Chinese therapeutic reflexology and meridian energy massage, and traditional Chinese tui na or body acupressure. It also offers a fitness centre with popular classes such as spinning, Pilates and yoga.
"It was a special takeaway from the trip," said Pevon Kan, a 40-year-old housewife from Hong Kong who has sailed twice on Genting Dream. "My hands and feet are usually cold, with bad blood circulation. My muscles are also very tense from work. The hot stone massage helped with my blood circulation and muscle relaxation. It was part of a relaxing holiday at sea, to truly unwind and recharge."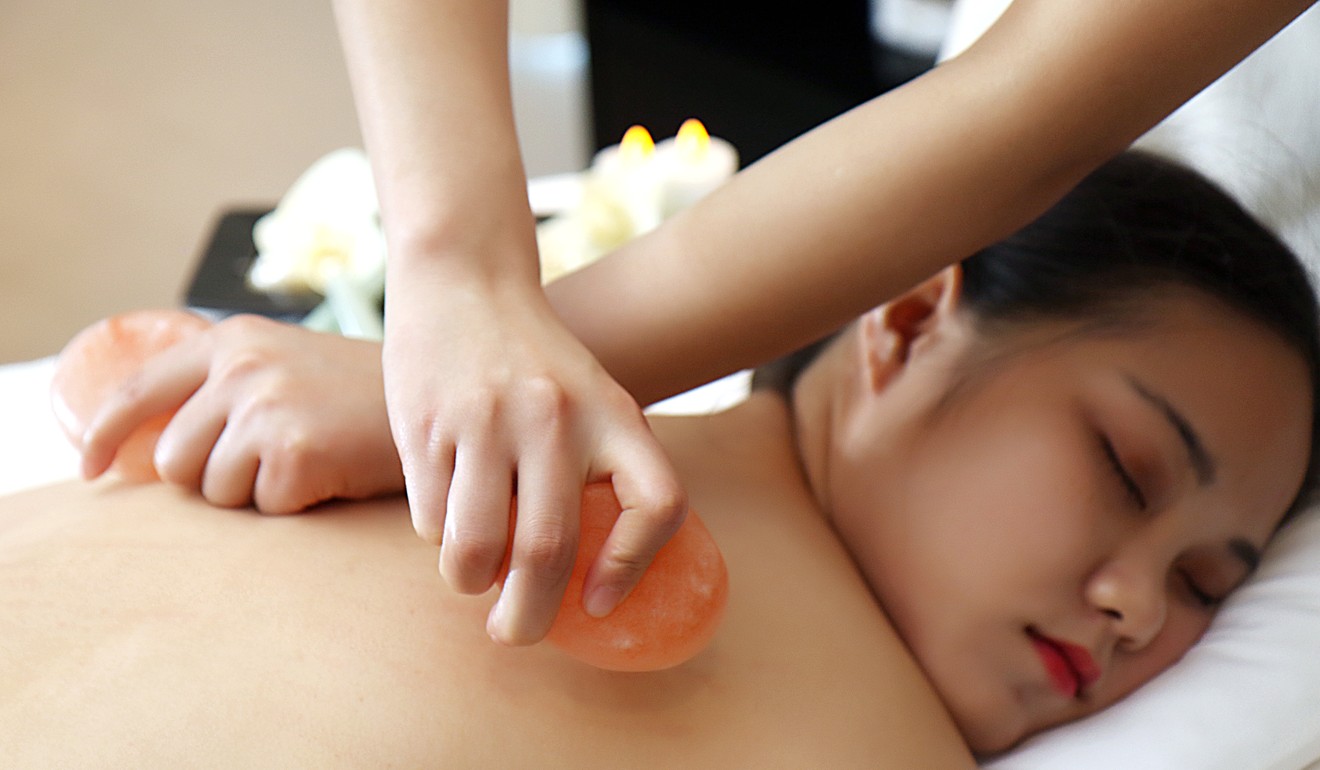 A Himalayan salt stone massage is part of the Asian spa's holistic health service, which has a quartz bed massage option. Heated crystal stones made from pink Himalayan salt are said to help stimulate circulation, improve sleep, reduce inflammation, calm the nervous system and reduce signs of ageing.
Brown says wellness packages are especially popular with Asian women looking for beauty treatments a weight-loss-management programme, or wanting to relax. Elderly guests sometimes look for a health-management regimen or try out a new sport during a cruise. The packages come with an individual health and wellness consultation, healthy meals, physical analysis, skin consultation, daily fitness and leisure group activities, and use of saunas and a thermal pool.
There is also meditation on offer, with a choice of tai chi, yoga or stretching. This October, the vessel had an "Yoga Academy at Sea" led by Hong Kong-based yoga expert Rosalie E'Silva
.
Dream Cruises doubled its capacity when its new vessel World Dream began cruising out of Hong Kong in mid-November. To cater to family travel, popular among Chinese guests, the line is developing parent-child family spa and wellness activities, including a family spa retreat, parent-child yoga classes, family tai chi classes and Zen calligraphy.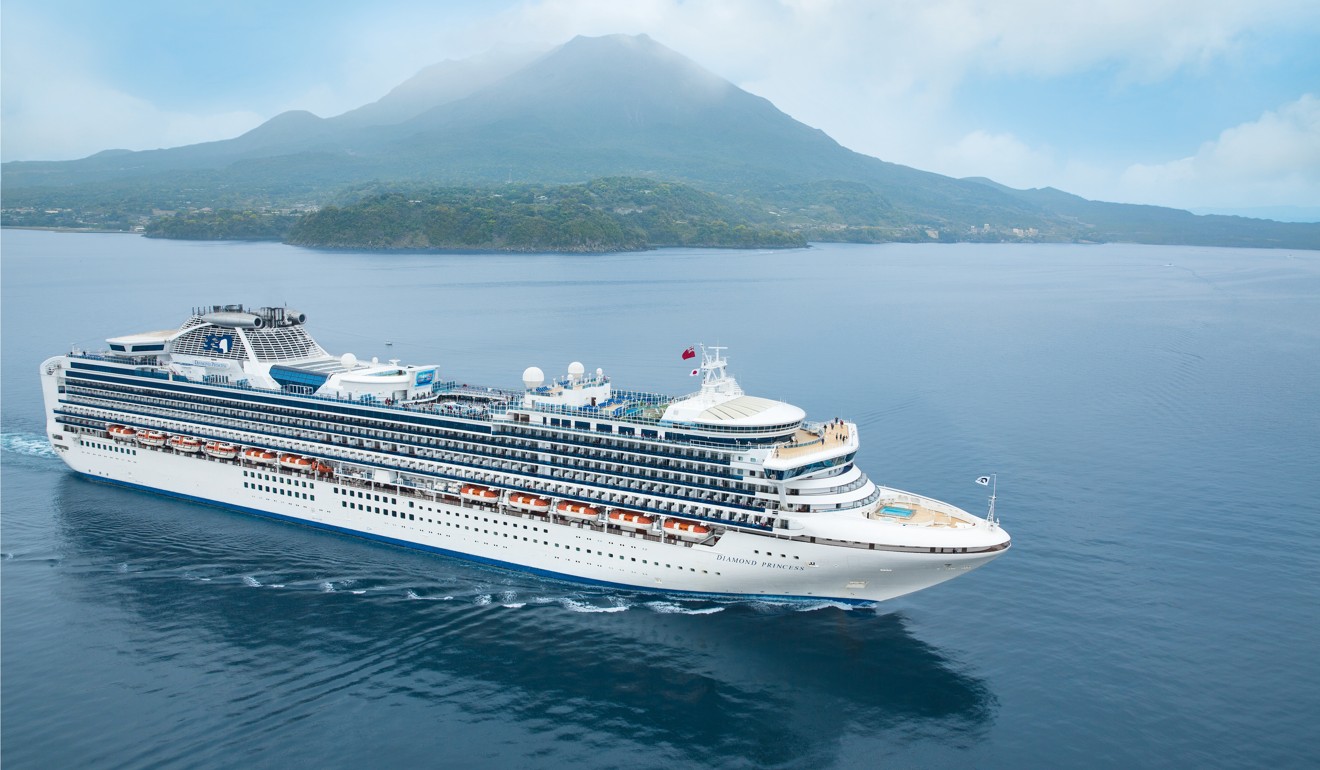 Candy So, a 50-year-old teacher and scuba diving enthusiast from Shenzhen, sailed for the first time on a five-night Genting Dream cruise with three friends. "My favourite treatments were the pearl caviar anti-ageing facial and passion fruit body scrub," she said, saying other Asian passengers were keen on the Chinese tui na, aromatherapy body massage, foot massage and yoga.
Genting Dream also offers Ling Chan's "Truly Complete Holistic Wellness of Skin, Body, Mind and Spirit". Chan, who grew up in Hong Kong and is based in New York, developed facial treatments based on exfoliation and hydration to balance the skin and prevent skin ailments. She has been a facialist to celebrities including Naomi Campbell, Barbra Streisand, Alexander Wang, Renee Zellweger and Madonna since the 1980s.
Celebrity Cruises was one of the first lines to introduce the now-standard cruise spa option. Its Celebrity Millennium, which seasonally sails in Asian waters, has trained acupuncturists on board. A thalassotherapy pool offers mineral-rich showers, sea­water pools and hydro-massage. Algo-therapy is also offered, which includes seaweed, algae or mud baths and wraps. There is also a Persian Garden steam and sauna area. Its spa has some novel options, such as a bamboo massage in which bamboo shoots of various sizes are rolled and used to massage muscles.
On the Diamond Princess which can carry 2,670 passengers, the 8,800 sq ft Izumi Japanese bath has an indoor and an outdoor bath. These are popular with Japanese guests and a younger Asian crowd.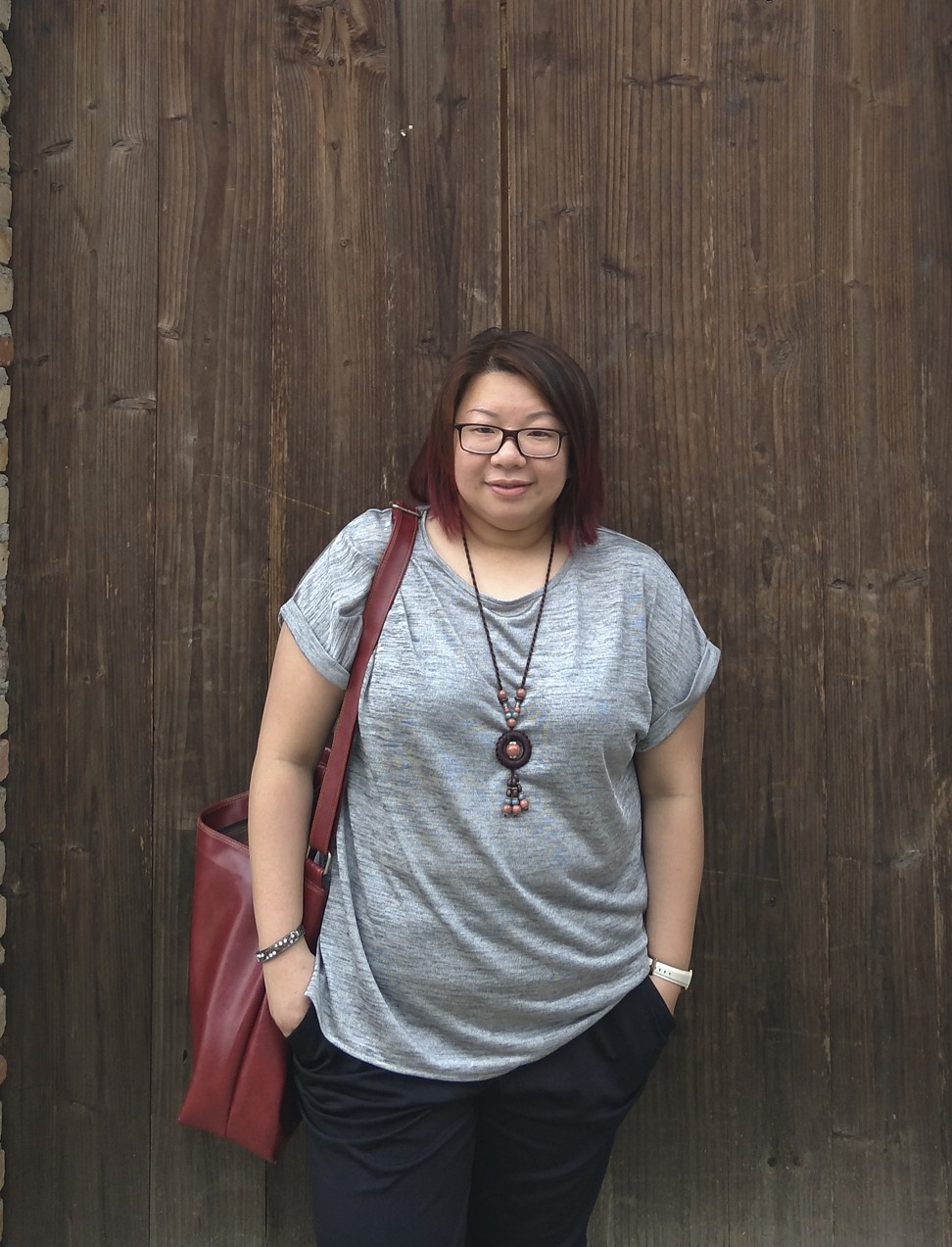 "Cruising allows you more time to relax and pamper yourself," says Malaysian Lim Yee Sher who celebrated Valentine's Day on board sister ship the Princess Sapphire last year. She treated herself to the ionithermie and aroma spa seaweed massage that aims to reduce cellulite and fatty deposits. It helped the 39-year-old sales and marketing manager relax and unwind.
"Somehow, when you are on holiday, especially on board the ship, spa and wellness is a hassle-free option," she said. "You do not need to worry about your meal and itinerary arrangements."
This article appeared in the South China Morning Post print edition as: All aboard for a total pampering on the high seas