Wellness
Get more with myNEWS
A personalised news feed of stories that matter to you
Learn more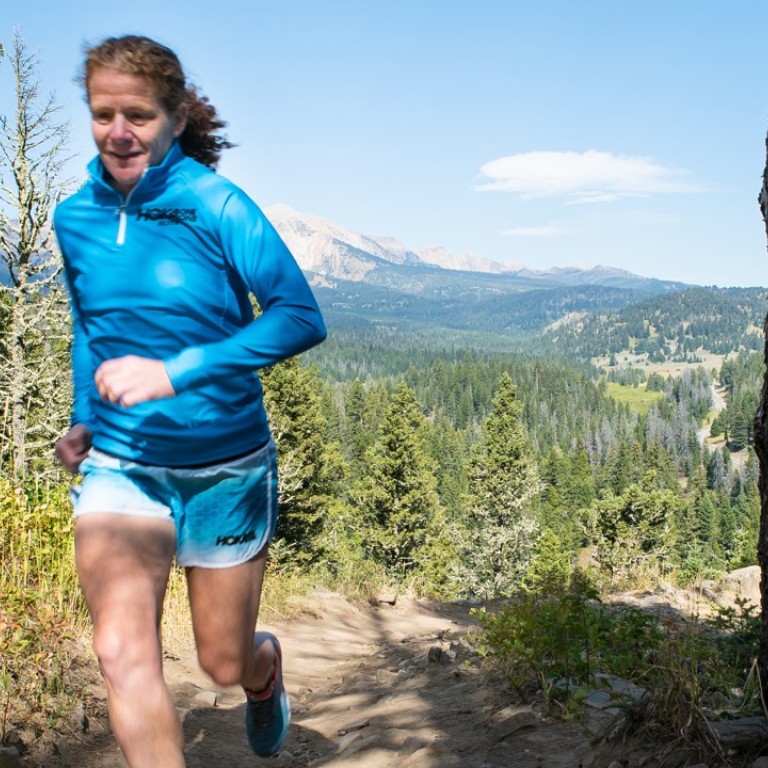 Tips on battling depression from a legendary ultra runner who exercises to avoid the next attack
After suffering her first serious case of depression at 22, Nikki Kimball found that distance running was not just something she was good at – she needed it to survive. Now she teaches others how to combat depression though exercise
Nikki Kimball is a legend in the world of ultra running. Over 16 years of competitive racing, the 46-year-old American has won almost every major ultra marathon in the world, including the Ultra-Trail du Mont-Blanc in 2007 and the Marathon des Sables in 2014.
For even longer than that, she has also been locked in a battle with clinical depression. Now she is sharing her hard-won knowledge with fellow sufferers.
Kimball lives in Bozeman, Montana, where the local folk know a thing or two about outdoor sports. They consider this disarmingly friendly physiotherapist, runner and skier a local treasure as much for her ultra-running achievements as for her social work in mental health.
Max Baucus, who represented Montana in Congress and is the former US ambassador to China, is a friend and loyal long-term fan. He holds the record for the fastest marathon (3 hours 1 minute) in the US Congress and described Kimball as "one of the most inspirational human beings I have ever met".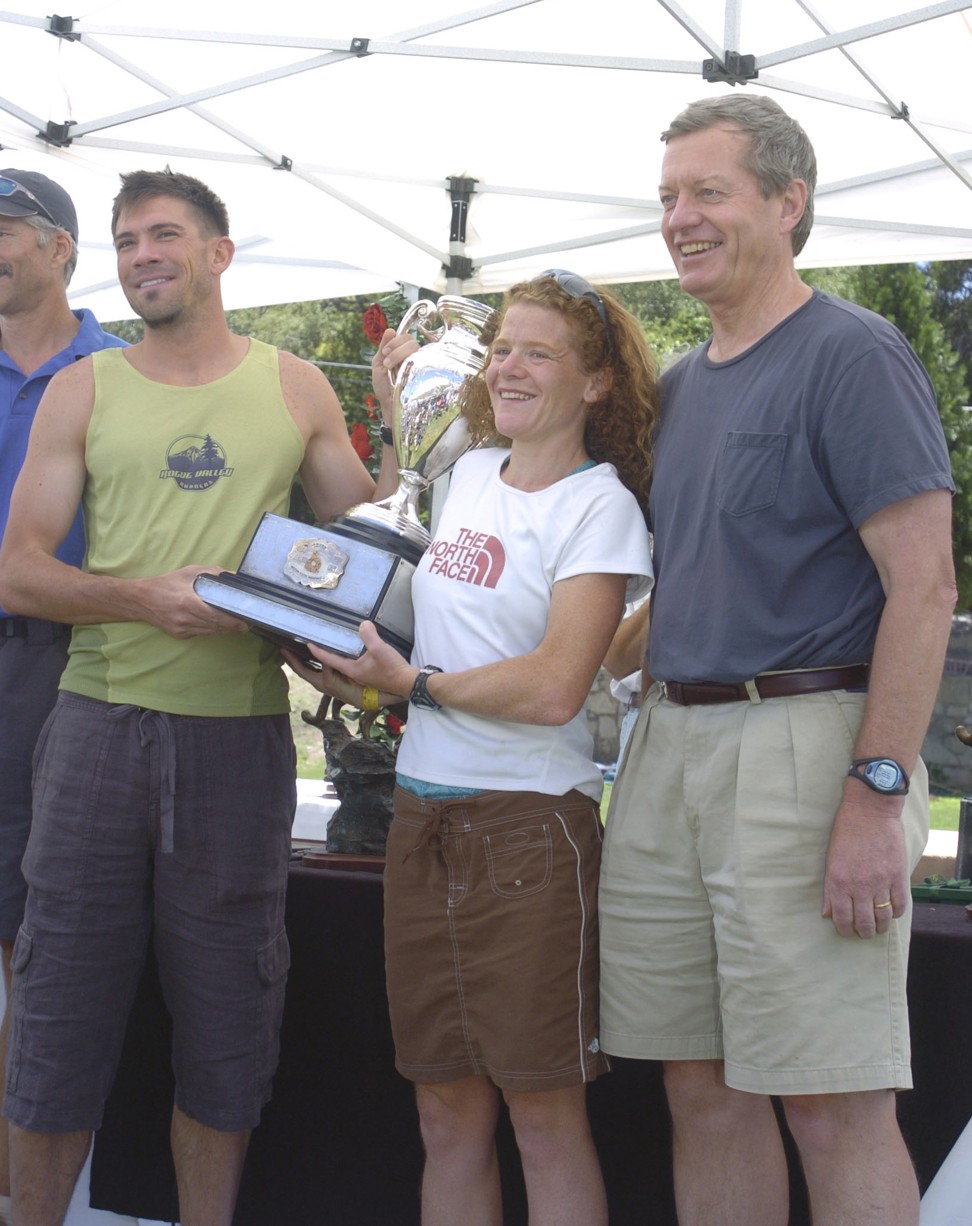 Running long distances is painful – just getting through a marathon is an achievement in itself, a test of both fitness and character. Competitive ultra running, however, requires not just surviving, but performing athletically, battling other runners in conditions of mental and physical exhaustion.
Kimball can do this like few others but, for her, running and winning ultras has little to do with sporting glory or testing her limits – it is a baseline necessity, a medication.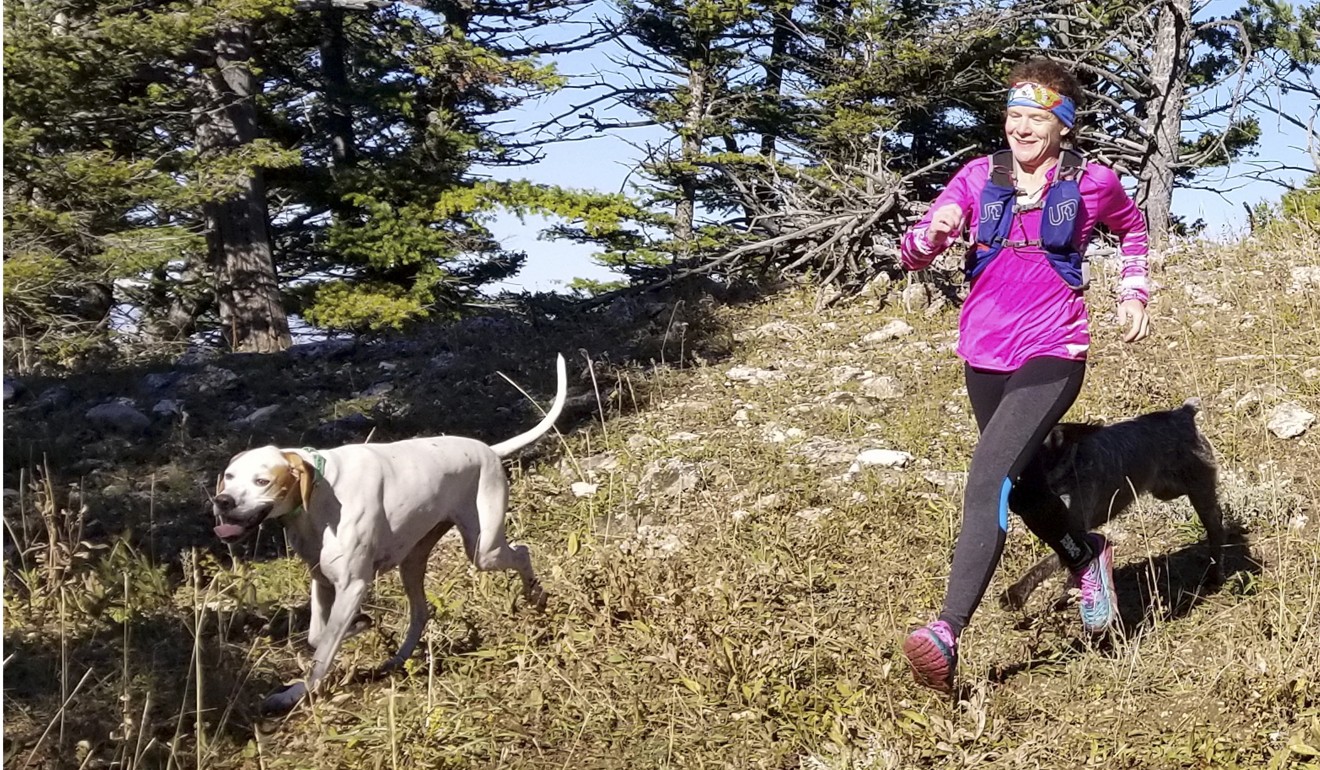 Extreme physical effort triggers massive production of dopamine, a natural painkiller that the body needs to pull through the pain. After the pain is gone, the cells are still flush with dopamine. This causes the euphoric "runners' high", which is also one of the most effective cures for depression.
Kimball needs these regular injections of extreme physical and mental shock to vaccinate herself against the next episode of depression. As she has learned over the years, these may suddenly arrive unannounced and with overwhelming force, enough to confine her to a fetal position in bed for 18 hours a day.
Her first serious bout of depression arrived exactly like that – a bolt out of the blue when she was 22 and training for the 1998 Winter Olympics.
"Everything was going great – I had a great job, great boyfriend, I was set to make the national biathlon team," she says. "Then the darkness started. I slept for 18 hours, lost my job, lost a lot of weight – you cannot eat much if you are asleep all day. I stopped talking to my coach. Stopped training."
She came through with the aid of prescription medication and friends who, luckily for her, had first-hand experience of depression. After recovering she tried to train and race, but was too weak, having lost a lot of weight through the sleeping binges.
A gradual regimen of progressive training, shored up with regular medication, had Kimball "functional" again, but it was a close call. Having clawed her way out of the "darkness", she realised that distance running was no longer something she wanted to do and happened to be good at – it had become a survival mechanism. She was now, in her own words, "condemned to run".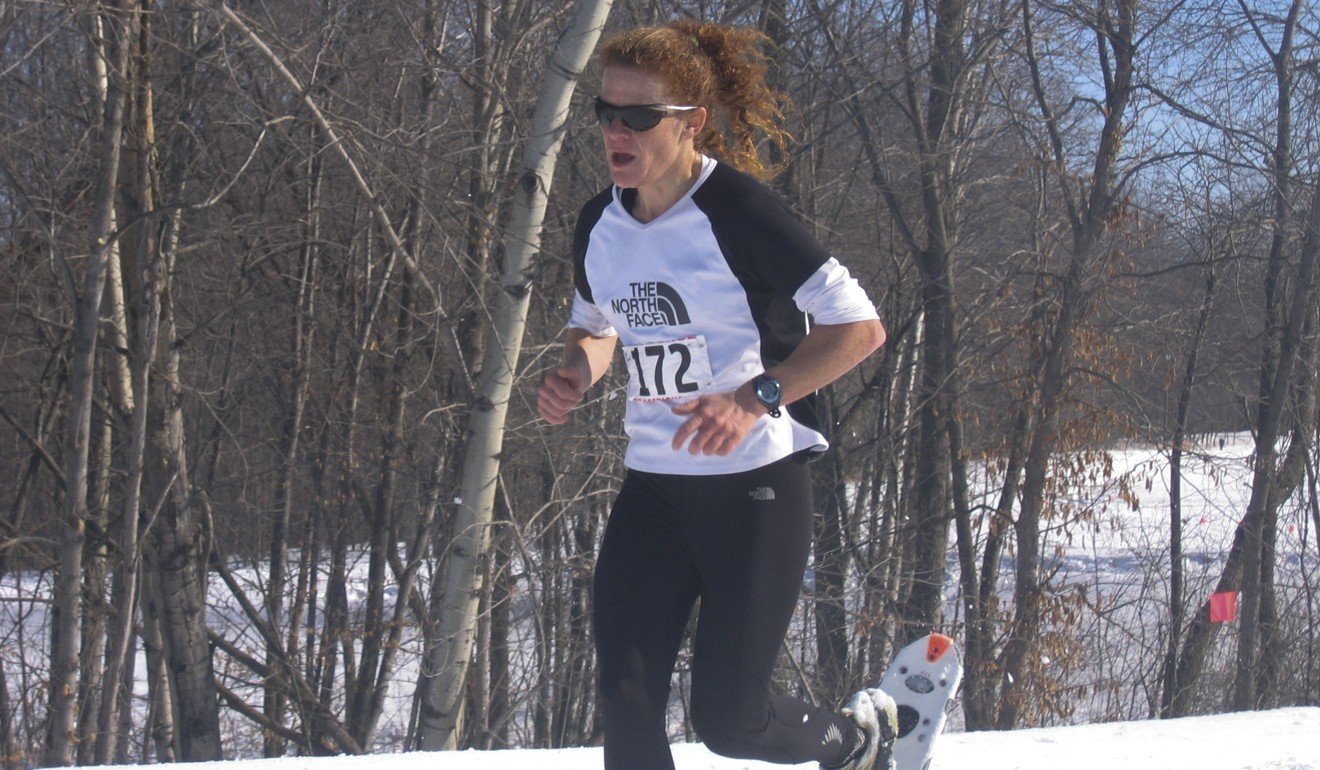 The causes of depression are many. Not having found your purpose in life, for example, can reduce many to a depressive state. Kimball, however, is content with her life as a physiotherapist and runner in the Montana woods.
"Actually, and it is weird but … I have to thank my depression. It led me to my calling: ultra running. If I had not gotten sick, I would not have reached my greatest highs in life."
Among those highs are Kimball's record-setting run in 2012 over the 439-kilometre (273-mile) Long Trail, the oldest long-distance trail in the US. Stretching the length of the state of Vermont, the trail includes a number of daunting peaks that runners must traverse. Kimball set a new women's record for fastest supported time, finishing in 5 days, 7 hours and 42 minutes. The gruelling trek was captured in the 2014 documentary Finding Traction.
Kimball recently suffered a freak injury which served as a reminder of how vital her running "medication" is. "I tripped over a root while racing. My body went forward but my foot stayed where it was. I tore a bunch of muscles and ligaments in my right leg."
The severity of the damage rendered Kimball almost immobile. "I quickly went bat-shit crazy. I did not want to leave the house, did not want to do anything. My friends took turns babysitting me around the clock."
Her torn muscles required hi-tech needle surgery. "The holes in my muscle were filled with stem cells, but it was, as the doctor said, 'naive tissue' that had not taken a single step before. I had to teach that tissue how to walk and then run. My rehab was very slow."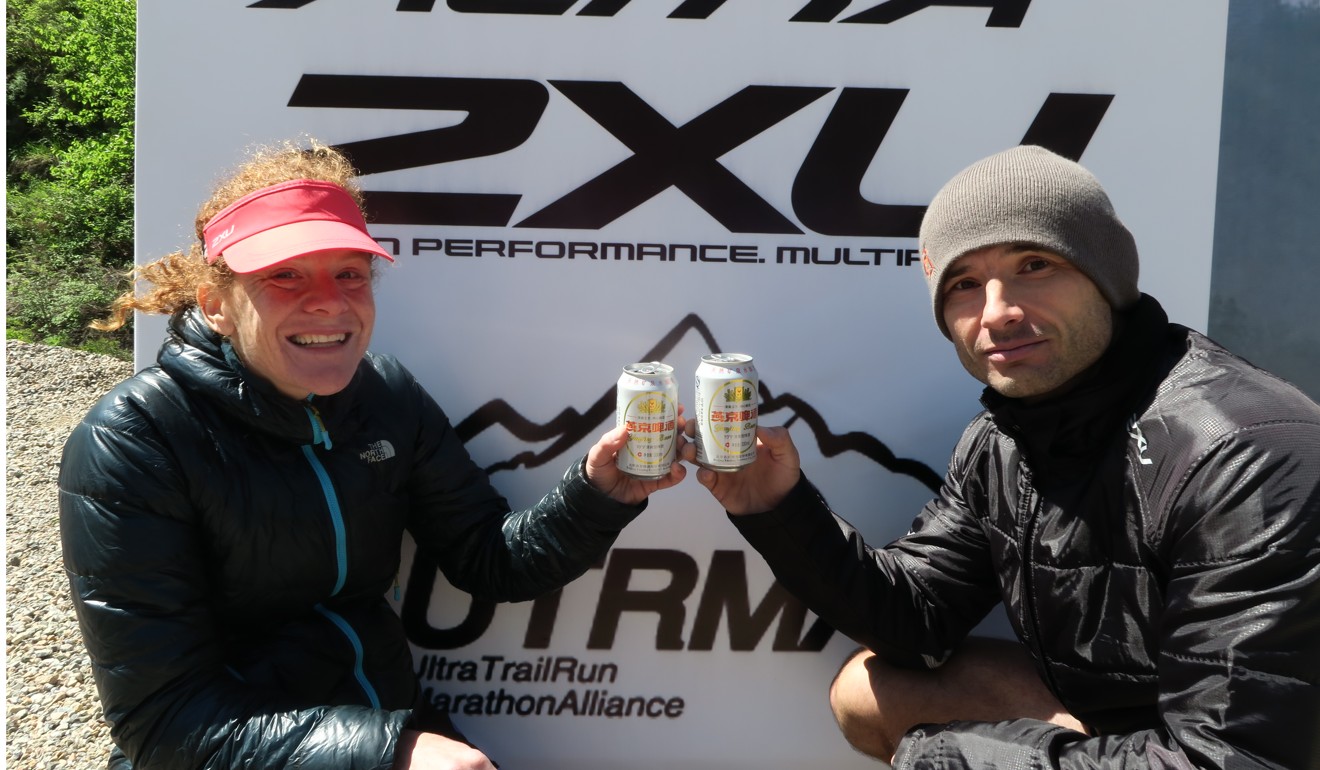 Only when the tissue matured enough to handle daily runs of three to five kilometres did her mood improve. "I learned that this was the minimum daily mileage required to de-fog my brain. Once I could run this much, it was enough for me to become functional."
Every time Kimball finds herself being swept away, her friends become the lifeline that tethers her back to the safety of running. "The problem is, how do you get someone in the middle of a bout of depression to run? My friends come and literally drag me out of bed. I am screaming and swearing until about the third mile, then I start talking and smiling."
What her friends do for her, she now does for others. "I do a lot of media work. I talk about how to use exercise to combat depression. It is 'how to do' kind of talks. For example, I lecture psychiatrists on how to get patients to exercise without injuring them.
"Essentially, I try to get psychiatrists, physiotherapists and doctors to work together treating depression sufferers. Psychiatrists know nothing about exercising, so I explain to them how much beginner runners should run and how often, teaching basic running coaching."
She has also established
Integrated Running
, a charity that hosts three-day camps for people with depression to teach them how to mix aerobic exercise into their daily lives. Her team includes physicians and therapists who are also athletes, and together they provide one-on-one coaching and group sessions for up to 10 participants.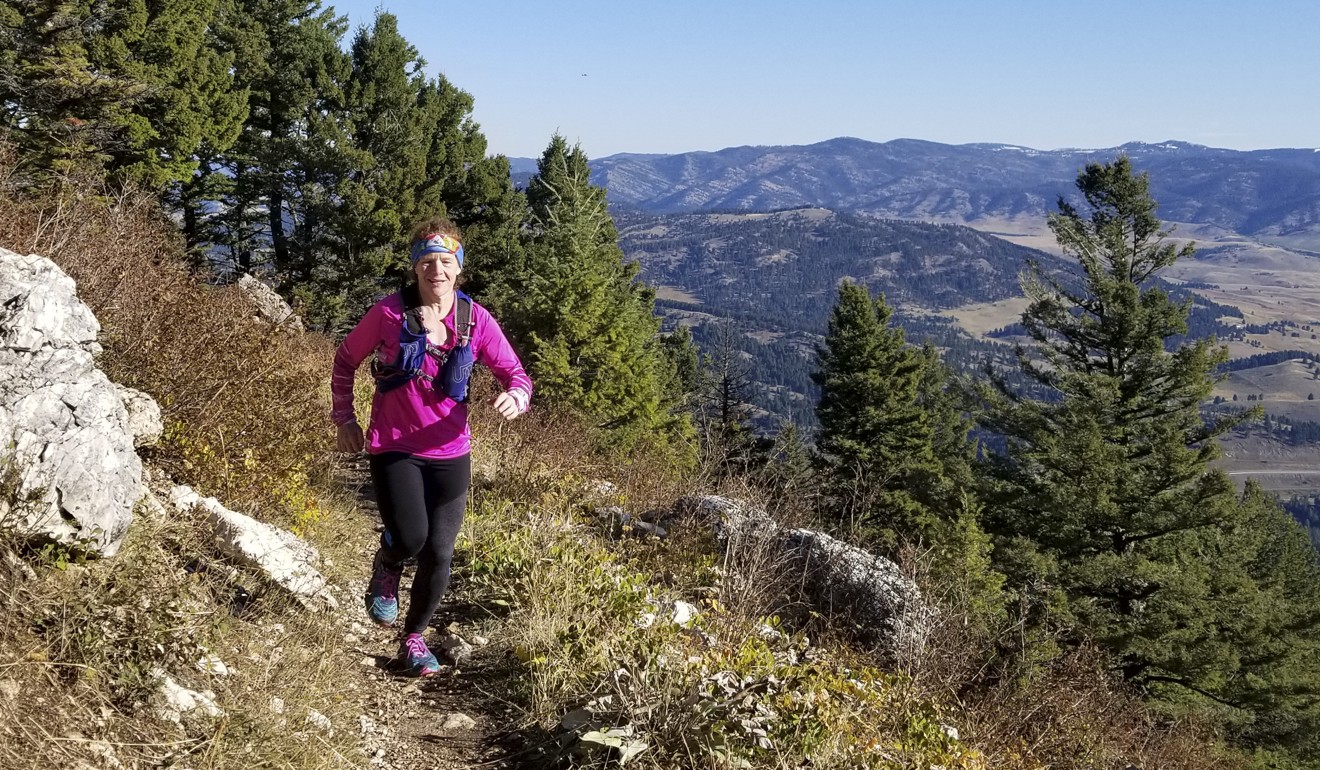 Kimball's case is an outlier – few need put in the extreme amounts of running that her severe form of depression requires. However, the World Health Organisation estimates that over 300 million people suffer from depression globally, equivalent to 4.4 per cent of the world's population. In Hong Kong, the Department of Health says three out of 100 adults have depression, rising to one out of 10 elderly people. Yet more than half of the people with depression have not sought help from mental health services, and there is a
shortage of professional psychiatrists
to turn to.
Running on its own does not replace professional help, but it has the benefits of being readily available to all and lacks the social stigma associated with "official" mental health treatments. Equally importantly, joining a running group wins you a circle of like-minded companions, a great help during a mental low.
"There is clinical evidence that running works more effectively than medicine or talk therapy in the first three weeks after a depression has taken hold," Kimball says. "Aerobic exercise for 40 minutes a day is as effective as medicine."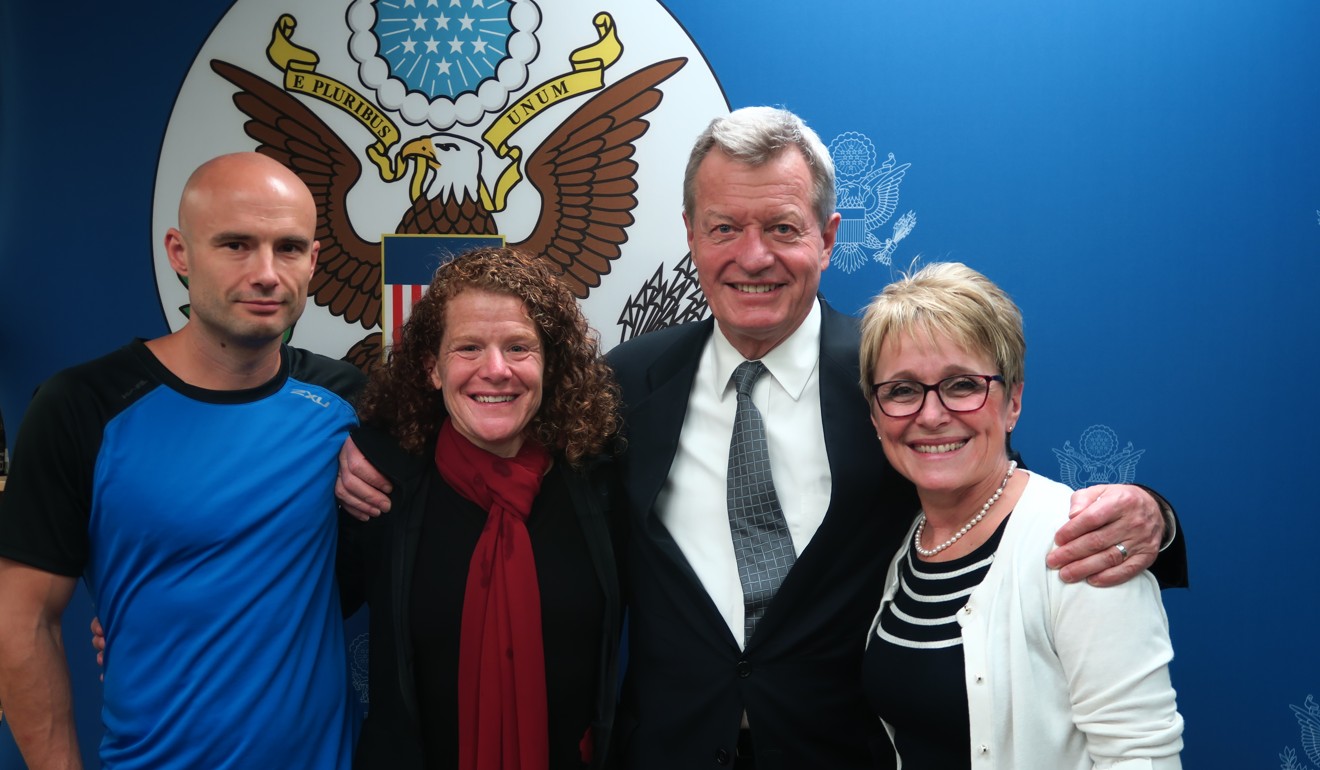 She adds that consistency is key. "You need to keep the levels of 'happy chemicals' up, and the only way to do it is to run four to five days a week. This will give you the benefit of continuous improvement."
Despite the toll that her depression has taken, Kimball is a happy person – a straight-talking American who is always ready to poke fun at her problems and jump into projects such as running across India or setting record times on trails hundreds of kilometres long.
"I am looking forward to more travelling and racing," she says.
Nikki Kimball's advice on dealing with depression:
1. Remember that depression is an illness and not a sign of character weakness or failure.
2. Seek professional help. Medicine and therapies are available that can help you.
3. Stay active, doing regular aerobic exercise. Running is one of the best forms of exercise you can do.
4. Engage in social interaction with people who do not judge you.
5. Plan ahead. Depression can return, so you must be prepared. Have friends by your side who can recognise your symptoms, support you and help you seek professional help early.
6. Eat regular healthy meals. Avoid alcohol, as it only enhances depression symptoms over time.