Wellness
Get more with myNEWS
A personalised news feed of stories that matter to you
Learn more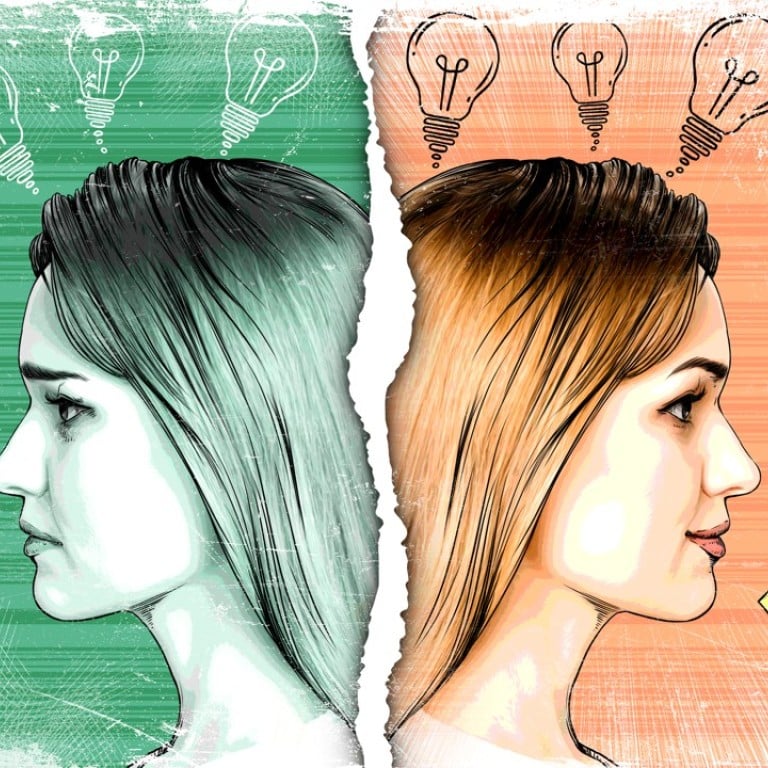 ADHD helped these three Asian entrepreneurs succeed through multitasking, hyperfocus and curiosity
Virgin's Richard Branson and Ikea founder Ingvar Kamprad have two things in common: they both have ADHD and are extremely successful. So do three Asian entrepreneurs, who explain how a perceived disorder has been an asset
Careless, disorganised and easily distracted. That's how society generally perceives people with attention-deficit/hyperactivity disorder (ADHD). However, research shows that while ADHD is regarded as a disability, the same traits are associated with entrepreneurial success.
Research led by Professor Johan Wiklund of Syracuse University in New York, based on multiple studies, found that people with ADHD – including the late Ikea founder Ingvar Kamprad, Virgin boss Richard Branson and airline mogul David Neeleman – have a number of advantages in entrepreneurial pursuits.
These include the ability to hyperfocus, high energy levels and impulsiveness. Moreover, they develop a "logic of impulsivity", or the ability to make decisions quickly with reasoning, the study, released in late 2016, found.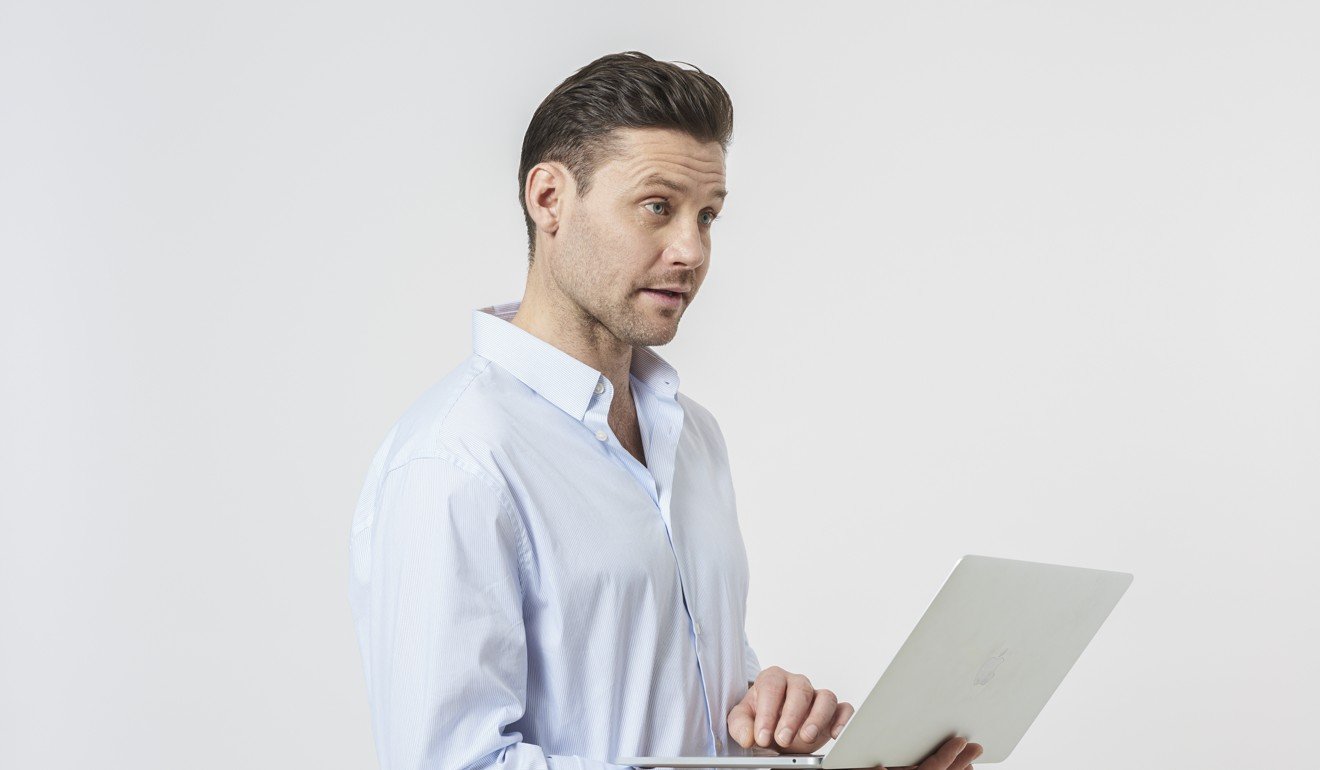 Dr Henrik Haaland Jahren, an Australian clinical psychologist who has more than 10 years of medical experience working in Europe and Asia, notes that diagnosis of ADHD has been steadily increasing in recent years. Currently, an estimated 7 per cent to 8 per cent of people younger than 18, and 3.4 per cent of adults worldwide have the disorder.
With reference to Wiklund's study, Jahren, who is based in Oslo, Norway agrees that ADHD symptoms can be an advantage for an entrepreneur.
"Entrepreneurship requires curiosity, focus, high energy and perseverance. It also takes something called 'divergent thinking', or the ability to approach tasks differently to others. Many people with ADHD possess all these traits," Jahren says, explaining that divergent thinking springs from the hyperfocus ability.
Jahren, who is also the founder of medical technology company Braive, which develops and delivers online programmes for mental skills training and challenges, calls hyperfocus the "hidden treasure" of those with ADHD.
"The hyperfocus ability comes into play when they identify a subject or activity that they find interesting and rewarding," Jahren explains. "Suddenly there is no stopping them.
"The excitement activates the reward circuits in their brain and they're ensured a free flow of dopamine. The difficulties in focusing and maintaining concentration disappear as they dig into the task at hand, eager to learn more and to get better."
Jahren adds that high energy, when channelled productively, allows entrepreneurs to see new possibilities and create a clear vision of where they want their company to go, and why. Moreover, people with ADHD can function better in stressful jobs, such as sales and leadership positions.
We spoke with three entrepreneurs in Asia who have turned ADHD into entrepreneurial success.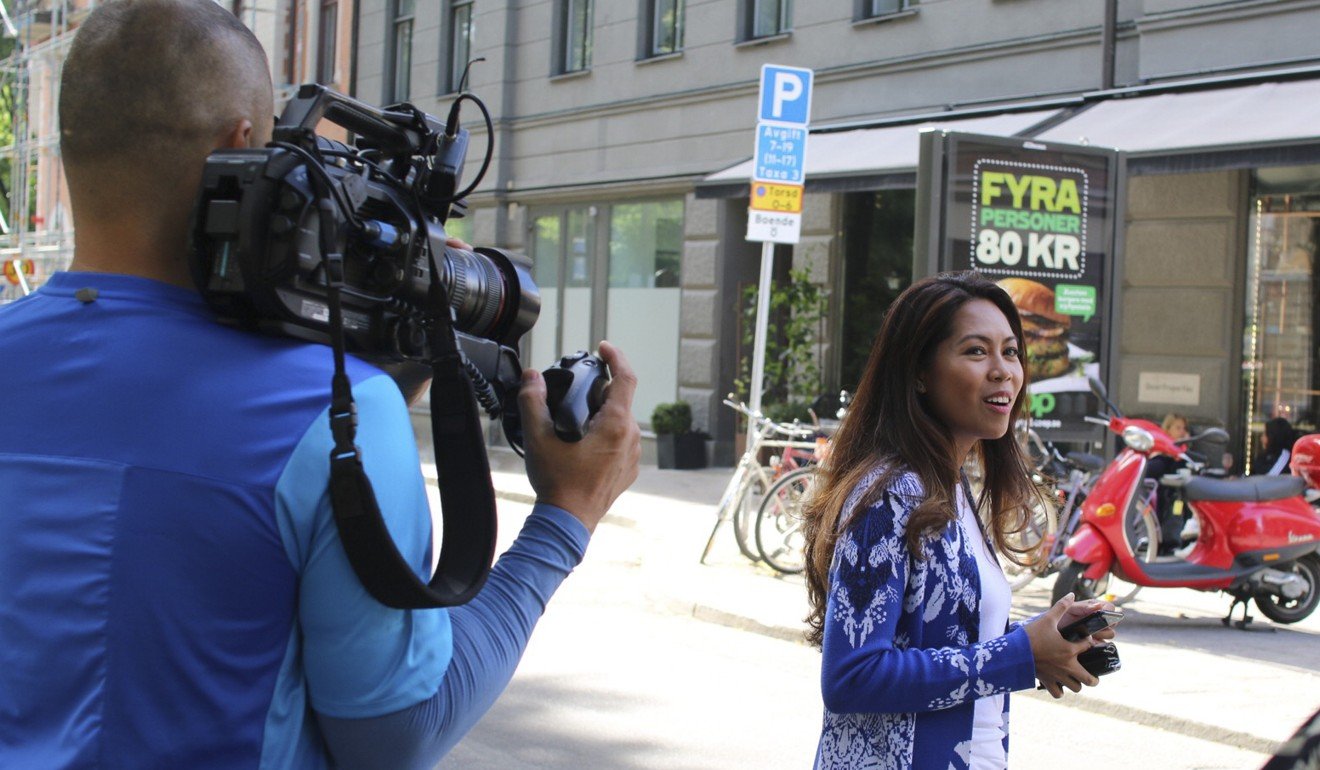 Denise Svensson
For Denise Svensson, an entrepreneur based in Hong Kong, growing up with ADHD was tough. People around her regarded her as a hard-headed, stubborn child.
"I have always had a short attention span, the 35-year-old founder of Medium.Asia PR says. "My teacher would always catch me talking to my classmates, doodling, daydreaming or sleeping. I was always the bad child whose parents frequented the principal's office."
Svensson thought she would eventually outgrow the symptoms but she didn't.
"My colleagues would call me rude and egoistic for speaking my mind during meetings. But I cannot help it. It's like word vomit! I need to say things as soon as I think of them otherwise I'll forget, because another idea will pop up in my mind. I used to ask myself a lot, why can't I be like them," she says, adding that she tried to suppress her feelings, but it made her miserable.
Svensson decided to forge her own path in 2011 and enter the PR world. "I thought it is perfect for an on-the-go, restless, talkative and highly energetic woman like me," the Filipino entrepreneur says.
The biggest challenge she encountered was finding the right business partners and clients to work with.
"I am different. I know it … So I have to find people who look at me as someone who is creative, and not as someone who is weird or eccentric. Someone who thinks of my talkativeness as a way to show passion," Svensson says. "It was a big challenge … Luckily, people are getting more accepting about how I am."
Her company has worked with dinh van Paris, Infinity Residences and Resorts Koh Samui, Pheres, Charlotte London, and Mercedes-Benz Fashion Week, to name a few. She has established a presence in many markets including Hong Kong, Bangkok, Manila, Sweden and the US.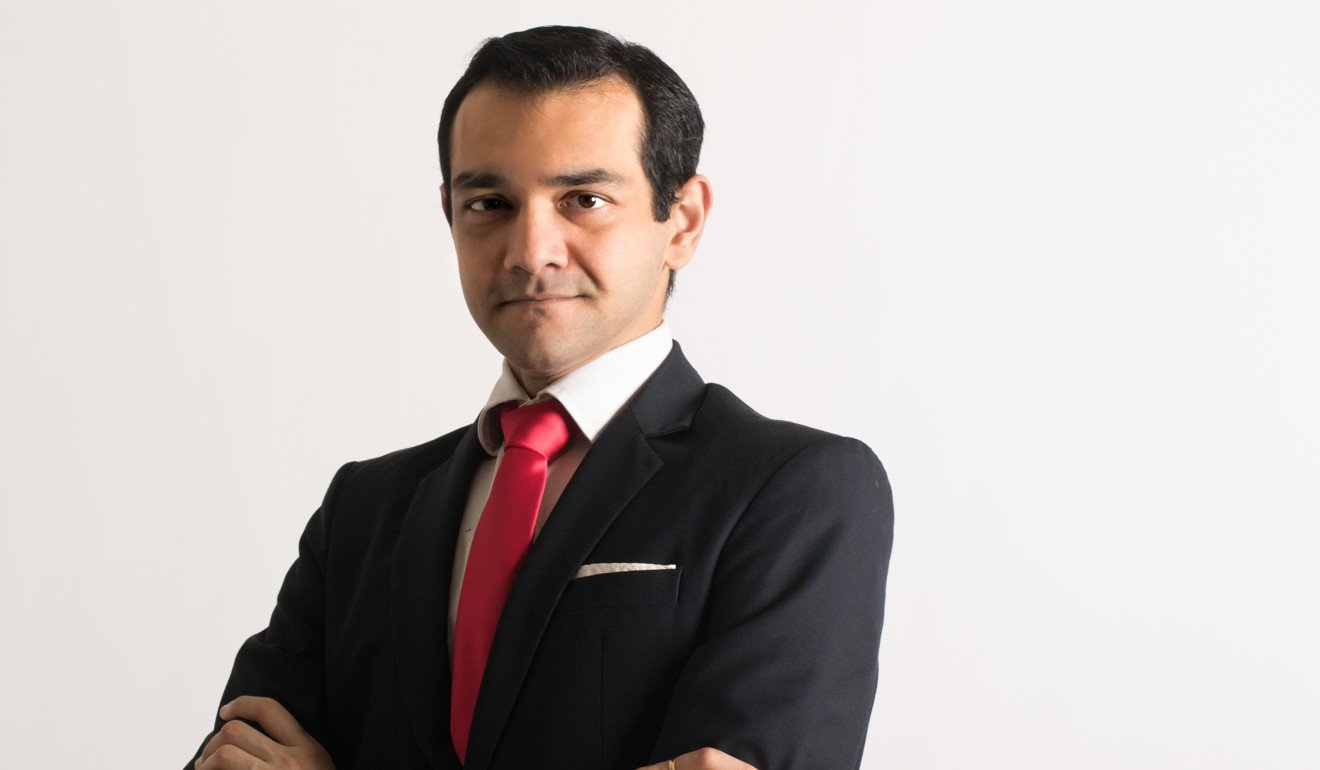 Ritesh Nandwani
For most of us, there is never enough time and energy in a day to accomplish everything on our to-do lists. But not Ritesh Nandwani, who has an abundance of energy and hyperfocus ability.
Nandwani, 37, is an MBA candidate at University of Hong Kong, finance manager of Sunshine (Far East), a Hong Kong trading company, and co-manager of his own venture capital firm, the The Topaz Group.
"My symptoms keep me awake most of the time. I don't sleep longer than four hours a day, yet I never feel like I am out of energy. My mind is always running. I do so many things yet it doesn't feel like I'm doing many things," he says.
An entrepreneur who has extensive work experience in Hong Kong, China, the Philippines, India, Britain and West Africa, Nandwani says multitasking is his strength.
I learn to focus on the things that really need focus. This is hard to do and can become a great challenge when there is a deadline. I take a step back and reorganise.
Because people with ADHD have hyperfocus ability, they usually have a harder time transitioning from one activity to another, unless there's a high level of stimulation. Often, it results in them focusing on things that are unproductive, rather than doing what really is productive. Nandwani says he avoids this pitfall by making adjustments and understanding how his own mind works.
"I learn to focus on the things that really need focus. This is hard to do and can become a great challenge when there is a deadline. I take a step back and reorganise. I use pen and paper to write down everything, including all my ideas and thoughts, which come in consistently," he says.
Nandwani says, he is expected to develop new protocols for management of accounts and sales. This is where his creative ideas come in handy.
"The regular switching of focus helps me come up with many ideas in a quick manner. I have to admit though that some of my ideas are completely out of this world," he says.
"Before I used to be embarrassed to talk about these ideas, as they don't seem to be of any relevance to the project. But quite a few times, that crazy idea can inspire another idea that can take the project in a different route, thereby actually coming up with something that could work."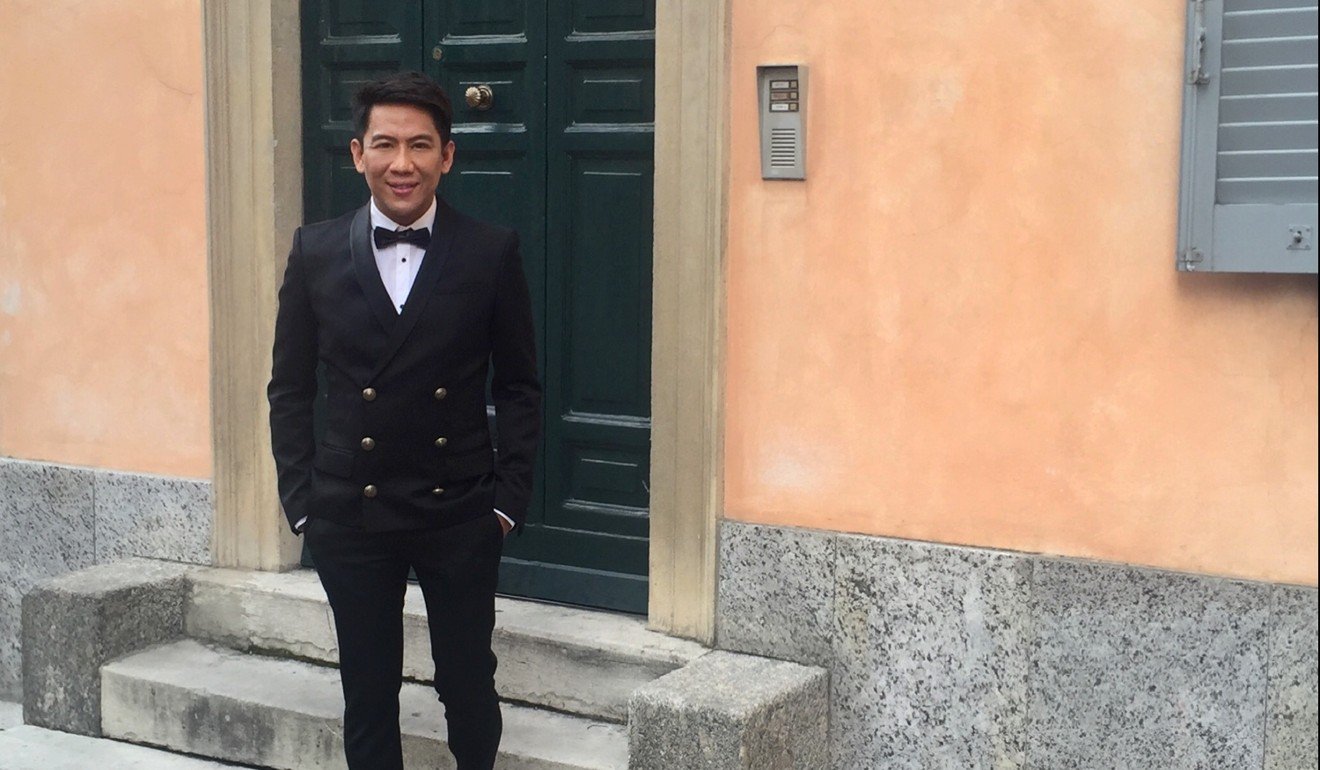 Frank Briones
Frank Briones, 42, who has been leading Thinline PR in the Philippines for 11 years, wears his ADHD symptoms as a badge of honour.
"I am perfectly okay with it. I embrace it wholeheartedly because that's me and that's how people love me," he says.
Briones' agency works for some of the biggest brands in the Philippines, such as SM Supermalls, Hello Kitty, Marvel and Crocs.
He says the moment people with ADHD accept the symptoms and learn to manage their negative side, things will start to work to their advantage.
"It all starts with how you view yourself. If you see yourself as someone who cannot overcome the symptoms, then you will become that person."
Briones says having ADHD is not something people should regard as a mental disorder or an embarrassment that should hold them back.
"In truth, it can be a superpower that when harnessed and embraced can give you the advantage over others who are perceived to be normal," he says.
Before becoming chief of his own firm, Briones worked in a corporate office. As an average employee who was forced to follow orders from his superiors, Briones felt frustrated.
"I hated having a boss. When I was working in the corporate world, I always pretended to listen to my superior's instructions. While the boss was talking, my mind was already processing what I should do," he says.
"The reason I became successful in business and didn't have a fulfilling career as an employee is because of my ADHD," he adds.
Briones says although he does not let his symptoms get to him, they greatly affect the way he is perceived by other people. He gets into many conflicts with partners because they think he does not listen to their suggestions.
"I do acknowledge the opinions of others. It's just that I always end up doing things the way I want because I can't help it. The good thing is, I always carry the responsibility of my actions. I take the good things and the bad things that come with my decisions, and I learn from them."