Wellness
Get more with myNEWS
A personalised news feed of stories that matter to you
Learn more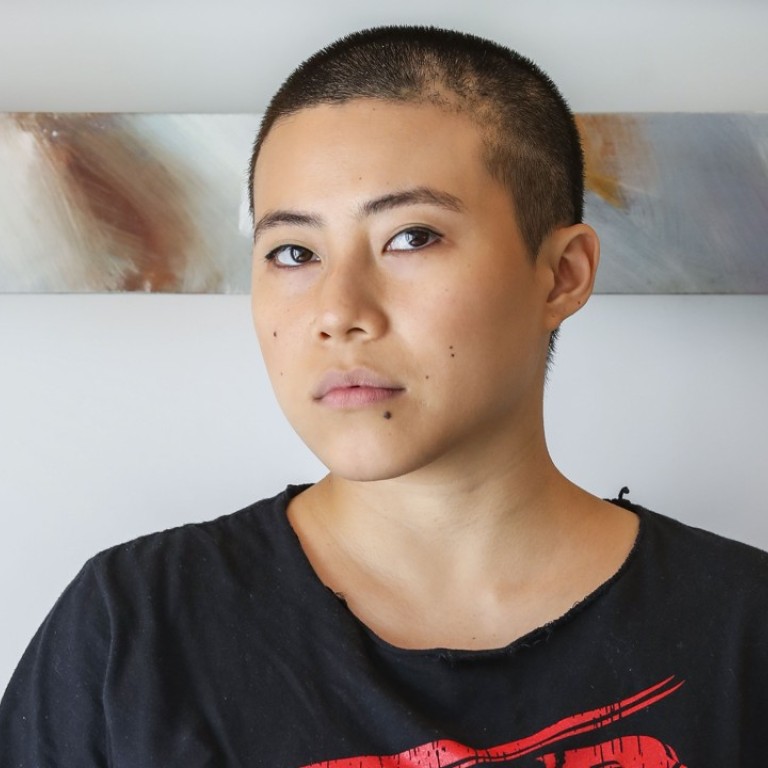 How hardiness helped this Malaysian weather a multitude of blows – cancer being the latest
Emily Tan has stayed strong through all that life has thrown her. She exhibits what doctors call psychological hardiness – something that's in us all
I chose to take charge of my emotions, says 33-year-old
Emily Tan has experienced a lot in her 33 years. At 13, after moving to the United States, she endured discrimination because of her ethnicity; at 15 she had an abortion (the pregnancy was the result of a rape) and later attempted suicide; at 23 her business went under; and she's been divorced twice – once at 29 and the second time at 32.
In April this year, Tan was dealt another blow – she was diagnosed with acute myeloid leukaemia, a cancer of the blood and bone marrow.
Yet the former training and business development manager has stayed strong through it all.
"After my diagnosis, I realised that feeling sad, scared and angry wasn't helping my situation, so I chose to take charge of [my] emotions – after all, our emotions are what govern our thoughts," says Tan, who was born in Malaysia and now lives in Hong Kong.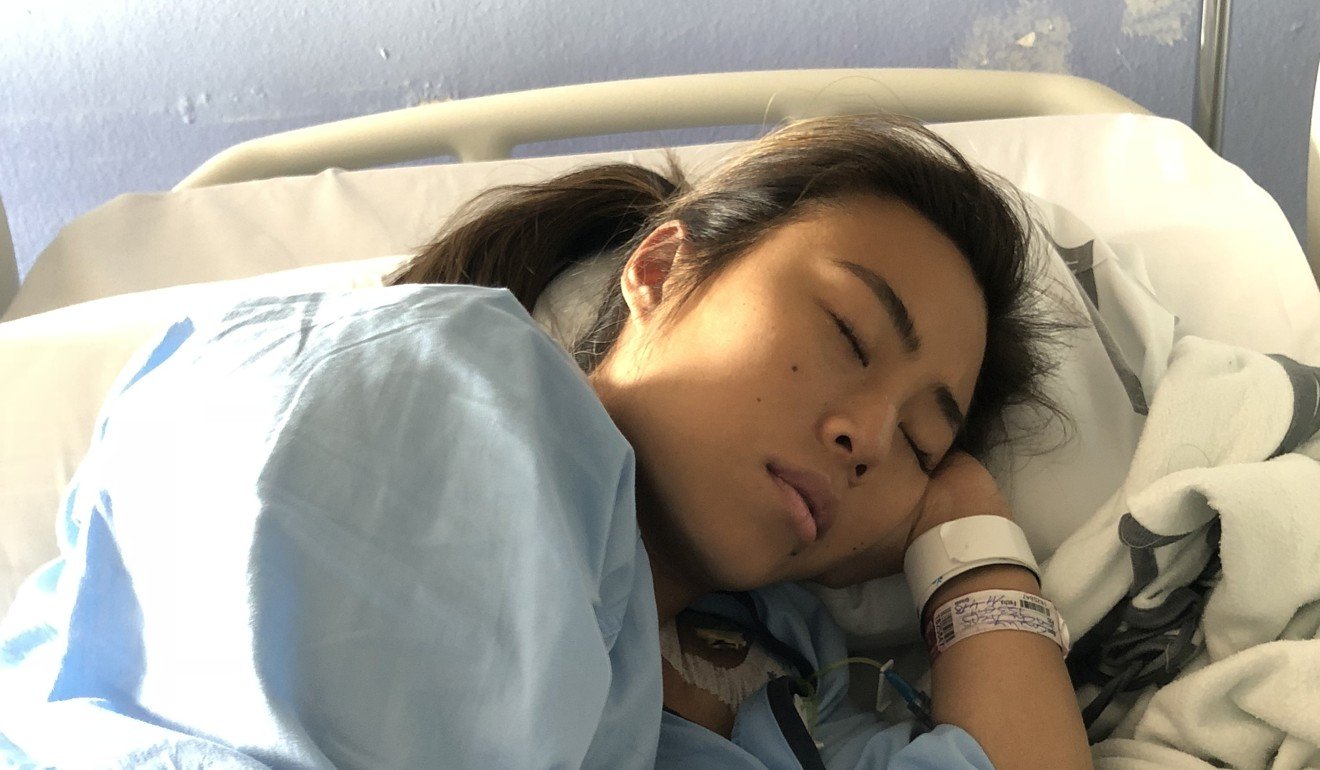 "I worked to get to the bottom of certain emotions to find out what was triggering them. I also told myself that I could allow the negativity to engulf me or I could try to understand what I was feeling, find solutions to feel better and move forward. I've definitely noticed a positive shift in perspective, which has helped me cope with what I'm going through."
Tan exhibits what mental health professionals call "psychological hardiness". People who are psychologically hardy possess attributes that help them bounce back from crises faster than others.
"Psychologically hardy individuals have better coping skills than people who aren't psychologically hardy," says Dr Jackie Chan, a clinical psychologist at the Hong Kong Psychological Counselling Centre in Kowloon. "They are proactive instead of passive and more psychologically resilient.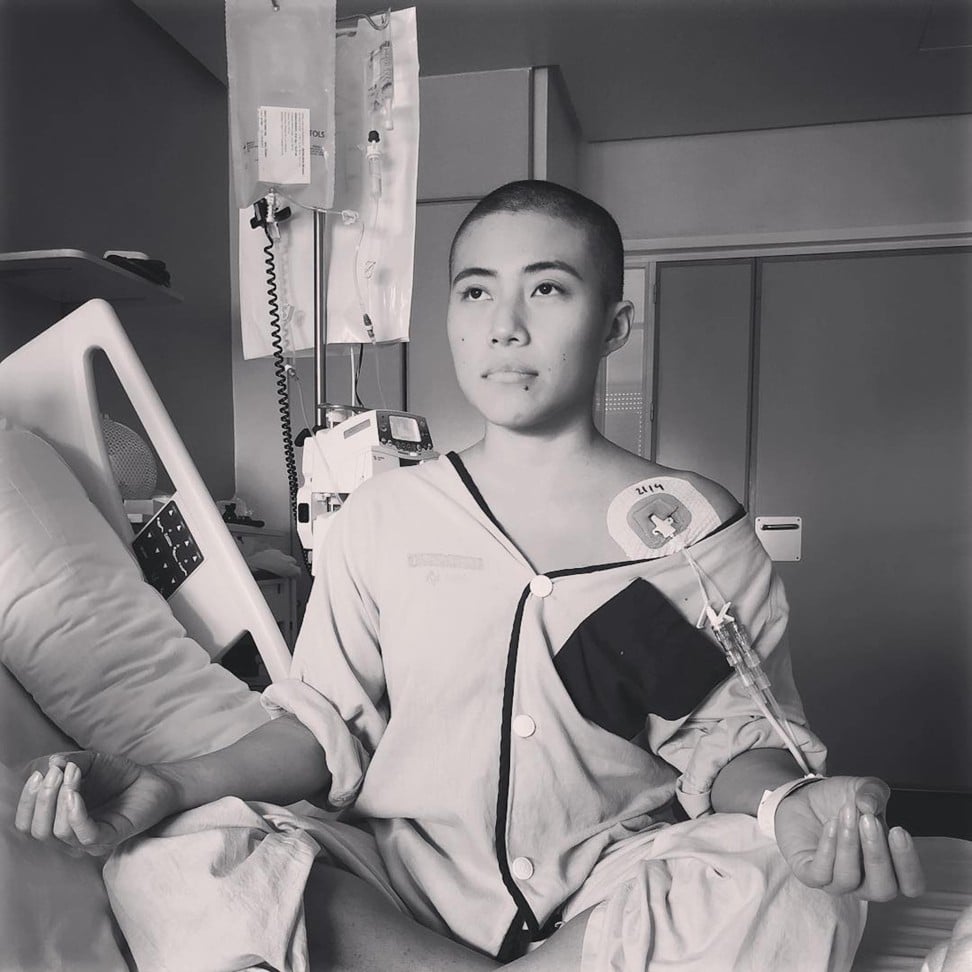 "Just about everyone goes through stressful events, but psychologically hardy people don't let these events get to them. Instead, they see them as learning experiences."
Studies show that psychologically hardy people exhibit fewer physiological responses to stress, such as increased cardiovascular activity, says Chan. These individuals are also perceived as more creative, resourceful, confident, self-motivated, ambitious, innovative, flexible and adaptable.
So being psychologically hardy is a good thing. Life is full of challenges, but if you know how to confront them you're less likely to be emotionally affected by them.
"No one's saying that you shouldn't allow yourself to feel negative emotions when something bad happens," says Chan, "but rather than react to those emotions, acknowledge them, and in doing so you lessen their impact. Then ask yourself some key questions: what can I do to change or improve my situation? How can I embrace this journey and what values can I apply along the way? What can I learn from this and how can I make a difference?"
Psychological hardiness is not a personality trait and isn't something that belongs to a select few. We all have it within us to properly adapt to stress and adversity. And being vulnerable is a good place to start.
"Vulnerability is what builds hardiness, because each time you're vulnerable you are being courageous and brave," says Justine Campbell, a counsellor and the director of the Hong Kong-based Mindquest Group. But what does it mean to be vulnerable?
Many people see vulnerability as a weakness. On the contrary, it is a strength, because in order to be vulnerable you have to be brave enough to venture out of your comfort zone, have new or different experiences, make mistakes or fail.
"When you're vulnerable you let go of the need for security and safety," Campbell says. "This helps build psychological hardiness, because you know that whatever happens, you are in control and will be able to manage. You know that, no matter how many times you fall you will be able to pick yourself up. And each time you pick yourself up you know that you will be a little stronger."
So if you find yourself falling apart emotionally each time you experience a stressful situation, or you always react strongly when things go wrong, you should ask yourself why – and to do that you need some level of self-awareness.
"These negative feelings come from somewhere and you have to own them, which means not locking away, running from or denying your problems and past traumas," Campbell advises. "If you don't learn from the difficulties you're only holding yourself back."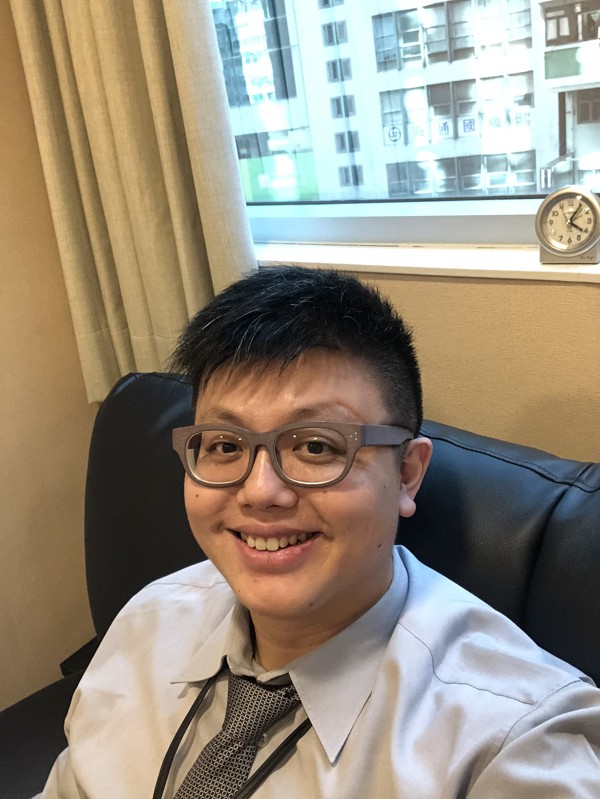 Chan says being psychologically hardy starts with developing good mental habits and letting go of the bad ones. For instance, when faced with a problem, don't throw a pity party for yourself or ask 'why me?'. Realise that you are in control of your emotional state.
It's also important to be grateful for the things that are going right in your life, to see challenges as opportunities for growth instead of sources of stress, to not resent or compare yourself to other people, and to remind yourself that your external environment is always changing but you're capable of adapting to the changes.
Tan is still undergoing cancer treatment and is awaiting a donor for a bone-marrow transplant. She is functioning normally, although a weak immune system means that she cannot be in crowded or polluted areas. She has no idea what tomorrow will bring or whether her condition will take a turn for the worse, so rather than worry about things that are beyond her control, she has chosen to focus on feeling good.
"It's nice to think about the future but I can't plan for it right now – besides, I've always believed that, if you expect the future to go a certain way, you're just setting yourself up for disappointment," Tan says. "What I can do is to make every day that I'm alive count, to take care of my relationships, and to look after my physical and emotional health.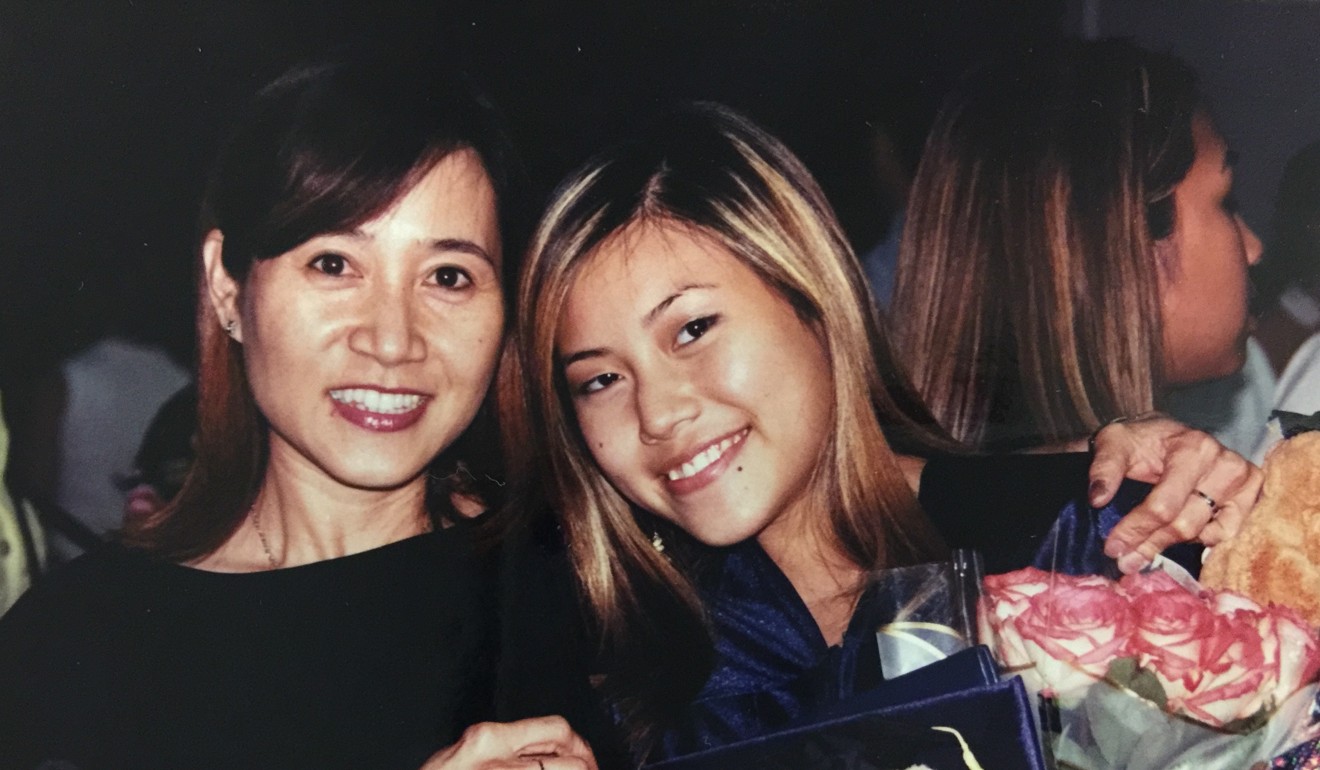 "Prioritising what's important to me and controlling what I can, such as my thoughts, are what bring me peace."
Four tips from Tan for feeling good and bouncing back
1. Try breathing exercises and meditation 
"I've been meditating and doing breathing exercises for some years now. They help settle my thoughts and keep me calm, which is useful when I'm feeling anxious. Being overly anxious isn't healthy because it can trigger a panic attack, plus it can affect your breathing and even your digestion.
"It doesn't take hours of sitting in silence to start seeing results; you can enjoy the benefits even if you do it for a few minutes a day. What's more important is that you're consistent."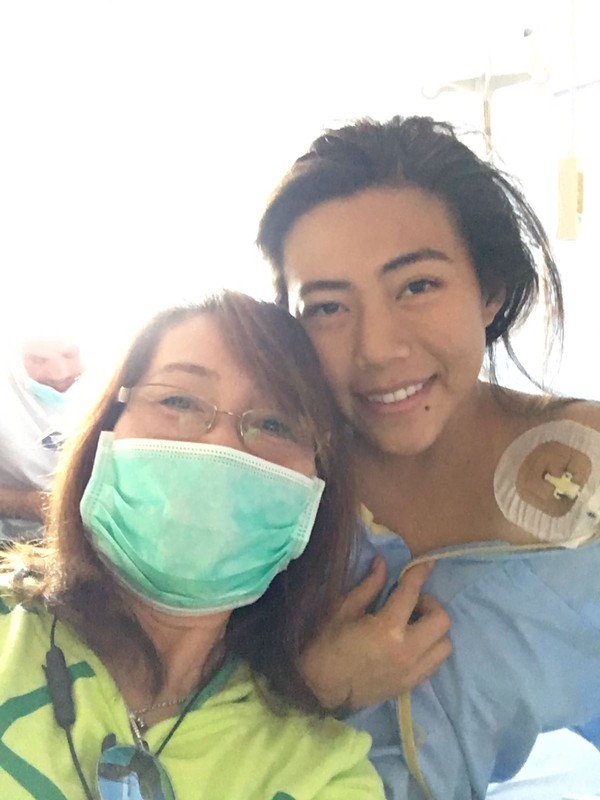 2. Keep moving
"Before I was diagnosed with leukaemia I went to the gym regularly and did Brazilian jiu-jitsu. These days I work out a few times a week – mainly strength-based exercises and high-intensity interval training. Being physically active makes me feel happy, healthy and strong and keeps my mind focused."
3. Get in the zone 
"Freestyle dance is a form of active meditation for me. As my body moves naturally to the music, my mind is transported to another place, one in which it is free to let go and get lost."
4. Stay connected 
"The people who make up my support network accept me for who I am and don't judge me, so I'm free to be myself with them. And I know that, whatever happens, they have my back.
"These are the relationships I make a point to nurture because these people make my life feel richer and more meaningful."
This article appeared in the South China Morning Post print edition as: S t a ying st r ong in times of t r o u ble